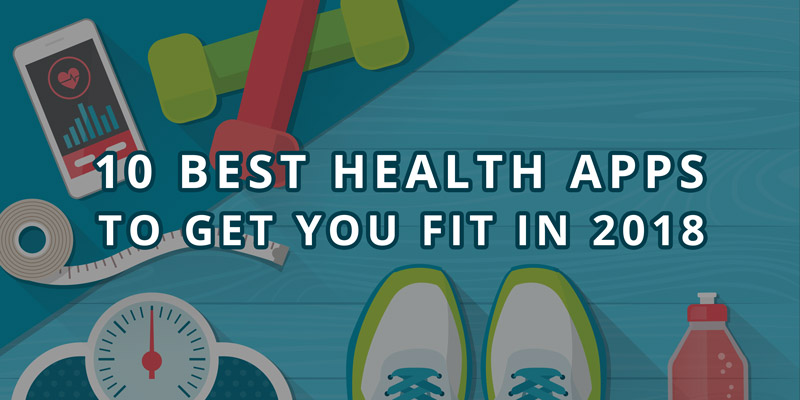 January is the time of the year when we all take a long, hard look at ourselves in the mirror and think: "Damn – I might have overdone it this Christmas."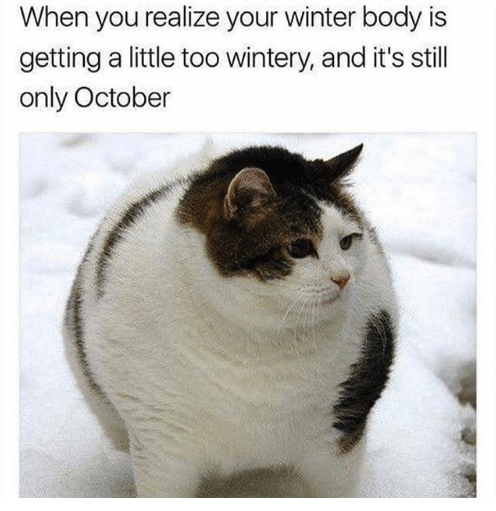 Whether you're a turkey sandwich fiend, a cheese and cracker fanatic or simply had an especially indulgent 2017 – all of us could probably do just a little bit better when it comes to our health.
Chances are you stumbled across this article because you decided 2018 is the year that you're going to get in shape. Well, I've got some great news for you – because we've prepared a list of ten of the finest fitness and wellbeing apps on the market today.
Fitbit Coach – You don't need a FitBit to use this app, but it does require a small monthly subscription of £5.99 or £29.99 for an annual subscription. Great if you prefer working out at home and want to be motivated by your own personal fitness coach. You can customise your workouts depending on your fitness level, choose your prefered coach, create personalised workout plans based on your progress, feedback and goals.
https://www.fitbit.com/fitbit-premium
Strava – FREE – For those who love to cycle or run. Strava is the perfect app to track your route, speed, distance and even elevation. Strava helps keep you motivated by recording segments of your route and comparing them against past efforts, awarding you with Personal Record trophies. You can even find local routes and race against other Strava in local leaderboards.
Gym Boss – FREE – High-Intensity Interval training is one of the best ways to burn fat, and Gym Boss is a handy timer to create your own personalised alerts. Create customised timers for your own HIIT, weights or walking and running sessions. This simple app allows you to focus on your training without having to watch the clock or remember how many reps are left to do.
Couch to 5K Runner – If you're looking to get more exercise, lose weight and incorporate more cardio into your life but don't know where to start this is the app for you. An 8-week plan to gently ease you off the sofa and into the fresh air. The first week only requires you to commit to 3 X 15-20 minute sessions and starts you off with walking and 1-minute jogs. Stick to the app, and you'll be running 5K before you know it. The app is free for the 1st week of the plan and then you can choose to upgrade to get the full plan for £7.99 for 3 months or £9.99 for a lifetime. All you need to get started are a pair of headphones and your favourite sneakers.
My Fitness Pal – They say six packs are made in the kitchen, and that the science behind losing weight is really just about making sure the energy you're putting into your body is less than you're using. Fitness Pal is a free app that lets you set weight loss goals by calculating the calories and nutritional value of all the food your track. You can just scan the barcode on the packaging or create your own recipes.
Headspace – This might be the odd one out in the article – since all the other apps are about physical well-being. But as the mental health stigma slowly but surely is being erased in our society – the importance of managing what goes in your brain can't be understated. Headspace is a fantastic app for working on this aspect of your well-being. The app guides you through mindfulness and meditation exercises – which can go a long way in helping with conditions like depression and anxiety. Headspace works by providing bite-size daily sessions delivered by Andy Puddicombe – a recognised expert in the field.
Fitstar Yoga – Yoga is all the rage today – but it's difficult to figure out how to start your journey from couch potato to master yogi. You might not have access to classes, or maybe you just prefer to exercise in the comfort of your own home. Well – the good news is, Fitstar Yoga lets you do just that. The app is a collaboration with yoga expert Tara Stiles and develops personalised yoga sessions to fit your needs with HD instruction videos included. Even better, it syncs up with all your wearable fitness gear and other apps like MyFitnessPal.
Gymster – Ever opened up an app or online fitness plan, started a workout, and then realised you don't actually have the equipment to do the exercises listed? It can be really frustrating. A lot of fitness apps make the assumption you've got access to an Olympic level gym in your backyard. Not Gymster, though! This neat app generates workout plans for you based on the equipment you have access to. Whether that's a couple of dumbbells and your own body weight, or a fully equipped gym.
Nike Training Club – Nike is a brand synonymous with fitness – so it's no wonder their personal trainer app is an award winner. Nike+ Training Club boasts over 100 workouts – each equipped with video and audio guides that make this app the closest thing to a real personal trainer that you can fit in your pocket.
Fitness and bodybuilding – If your new year's resolution is to start building a little more muscle – then this app is probably a good choice for you. Fitness and bodybuilding is the Ronseal of fitness apps – it does what it says on the tin. The simple, easy to navigate app lists a wide variety of exercises for each muscle group – as well as pre-built workouts that fit around your schedule – whether you're in the gym once a week or every day. Each exercise has its own individual instructions page with helpful diagrams to ensure you get the most out of your session.
If you're feeling inspired by these fantastic health and fitness apps, you might well be thinking about making your own. I've got some MORE great news if that's the case. At AppInstitute, we've got an intuitive, powerful drag and drop app builder that allows you to build mobile apps – without coding.
Whether you're a personal trainer, a gym manager or nutritionist – you can build your own app using our platform easily and at an affordable price.
Nutritionist Eliza Pickering built her 'Healthy Eating Guide' app using AppInstitute, and has since garnered over 70,000 downloads across iOS and Android!
Other health aids, outside of apps include devices like Orthopedic bracing which refers to the use of devices designed to support, align, and correct the function of musculoskeletal regions of the body, whether they are injured or misaligned. These braces, made from materials like foam, plastic, or metal, are commonly utilized to alleviate pain, prevent or correct deformities, and enhance physical movement. Ranging from simple wrist splints to complex knee braces, orthopedic bracing aids in the recovery of fractures, sprains, and post-operative care, while also serving as a preventive measure against certain injuries, particularly in athletic activities. By providing stability and restricting certain movements, these braces play a crucial role in facilitating optimal healing and ensuring the proper function of limbs and joints. For more information checkout Kinetic Konnection – The Bracing Experts.
Check it out and start building yours for free.
---