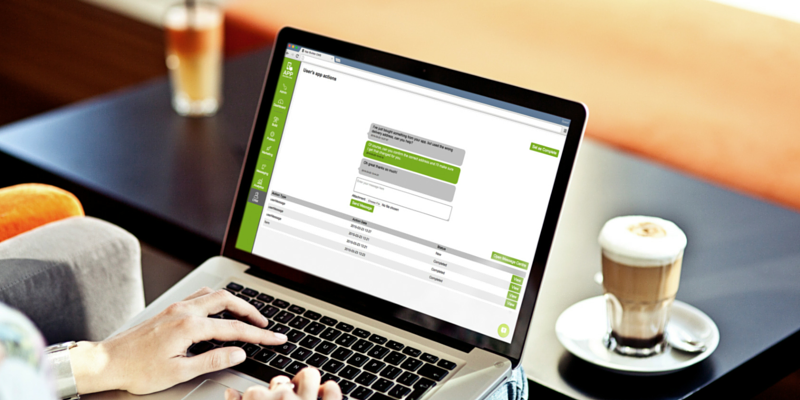 If you are subscribed to our Professional package, you will have access to your own Customer Relationship Management tool – CRM for short. Access your CRM through the App Builder or download our Preview App on from the Apple App Store or Google Play Store.
Use your CRM to create, manage, view, and respond to all your app users in one place. Here is a little guide on using your CRM to manage your App users effectively and build those all-important customer relationships!
Sign Ups & User Activity
Each App user that signs into your App using the account system is logged in the CRM. Any further actions made by that user are logged under their account. To see user actions on the desktop CRM, click the pencil icon by each user. If you want to see the user actions using the Preview App, use the Actions tab on the App's Navigation bar.
View your customers full history of actions to establish the most valuable customers to your company.
Make Use of Tags
You will be notified with each new registration. In order to effectively manage your customers, it's a good idea to assign Tags to customers as they come in, you can do this by editing each new account and assigning either a new or existing tag.
Tags help organise your customers so you are able to market to them more effectively. Group customers together using the same Tag and send targeted Push Notifications to individual users or groups of users, simply selecting the Tag group when creating your Push Notification.
Filter users with or without Tags or by clicking on each Tag to see that group of users. Select and highlight the Tag you wish to see, then un-tick it to remove the
Instant Messaging
If you have the Message Centre Tab in your App you can send instant messages to individual customers. You can answer questions and have conversations on a one-to-one basis which helps build a relationship between you and your customers.
Monitor Loyalty Accumulated
This is mainly relevant with the Food Ordering Tab. When a user orders through your App, they can accumulate loyalty credit. This credit builds up on their account every time they order from you and they can then spend it in your App. The Online CRM will show you how much loyalty each customer it sitting on.
Additionally, with the Food Ordering Tab, making sure you log actions (such as food orders) as complete will help keep the most recent and important user actions at the top of your list.
---

For more help on using the App Builder, have a read of some of my other posts:
Platform Overview : Quick Start Guide
How To Use Tabs And Make The Most Of Them
Our platform is free to sign up to and free to use. You could build an App in less than an hour, try it for yourself!