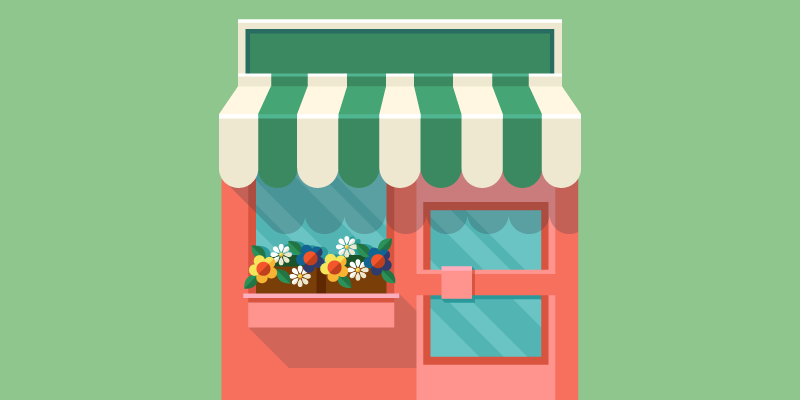 Mobile Apps are making shopping easier than ever. It's no surprise that m-Commerce (mobile commerce) businesses all over the world are adopting mobile Apps to improve their sales and increase customer loyalty. The world is turning mobile, and it's happening fast.
Florists are just one type of m-Commerce business that can benefit from an App. Florist Apps can include features that allow customers to shop effortlessly. They can browse products and find the perfect gift. They can order and pay, join loyalty schemes and receive Push Notifications with relevant and timely messages.
Let's go into more detail…
Products & Shopping
With an App for a flower shop, you can list all of your products, whether it's baskets, bouquets or smaller, more simple arrangements. You can list unlimited products, so just keep adding as new products and flowers come in!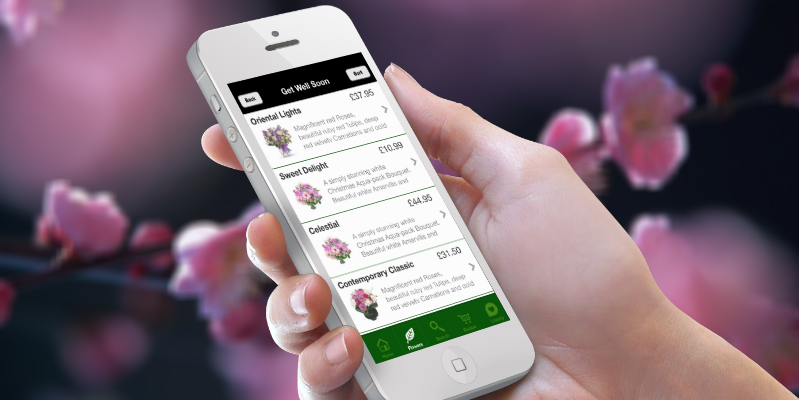 The Product Shopping module provides a full m-commerce shopping experience for your App users. You can upload your entire inventory and categorise your flowers and arrangements by type, occasion, size or price and include beautiful images and descriptions.
Allow your customers to shop effortlessly. They can browse, add to cart and checkout with PayPal, or your own web e-commerce solution. Save payment details securely in the App for easy payment the next time they buy from you.
Make use of Push Notifications
You can use Push Notifications in a number of ways. I'm going to explain what the following words mean; geo-fencing, scheduling and targeting, and how you can use them to improve your mobile App and business marketing strategy.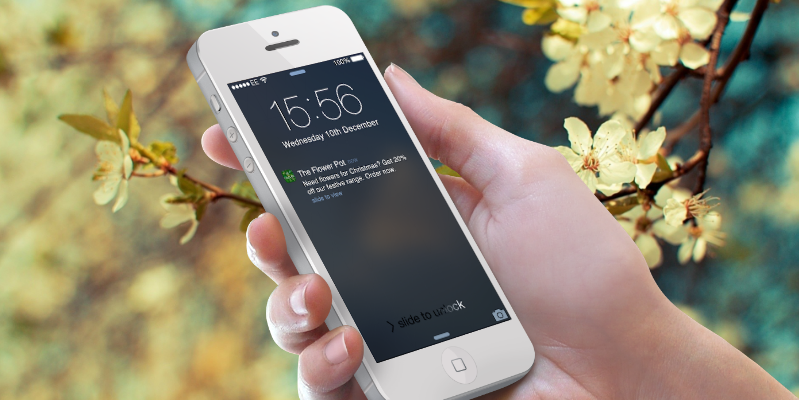 Geo-fencing
This feature can be used in many different ways. But i'll just give you the main ways you can make use of it. With this feature, you can set specific predefined geographical areas in which to send messages to your app user's phones. In very basic terms, draw a circle around an area and send messages only to those who walk into it.
Use geofencing to send Push Notifications to App users when they walk by your shop, or even walk by your competitor's shops! Inform them of your new flowers and arrangements. Send messages that could remind users of any birthdays, anniversaries or other special occasions they have coming up.
Scheduling
You can schedule Push Notifications so that they send at specific times. Send messages relevant to seasonal changes or special occasions like Valentine's Day, Mother's Day, Easter or Christmas. This is an effect way to make business, by sending these timely messages your customer's will thank you for reminding them.
Targeting
The App Creator Platform also comes with a CRM (Customer Relationship Management) Platform. The CRM allows you to store information about all of your customers, such as their contact details, location. It also allows you to group customers together by adding 'Tags' to each user so you can easily send targeted push messages to specific groups of customers.
Targeting allows for more personalised messages that your customers will find useful. By gathering information on your customers, you can push out the most relevant campaigns to the right group of users.
Build and Improve Customer Loyalty
For most businesses, loyalty is a huge factor affecting success. The more loyal customers you have, the more likely you're going to receive regular business. Loyal customers help keep your business running.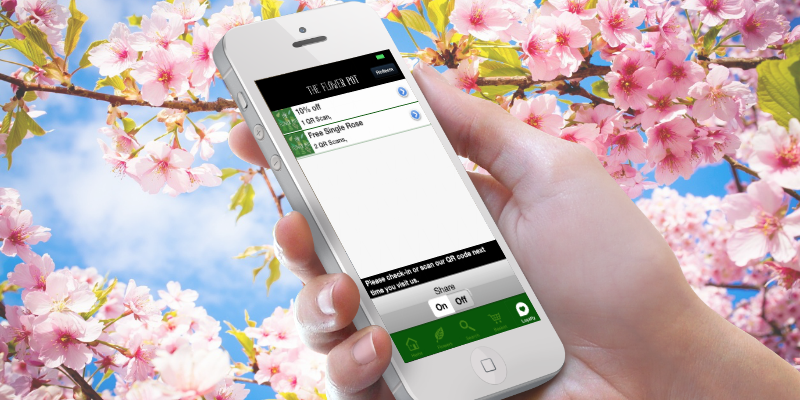 Customer loyalty is just one of the things your App will improve. By offering different loyalty programs that incentivise your customers for shopping with you, you can give your customers the chance to build points and win rewards. These rewards could be in the form of discounts on specific items and freebies.
---

If you own a flower shop, or even a bigger garden centre, and want to provide your customers with an App that will help them get the most out of your business, get in touch!
Start building your App today with our FREE online App Builder or let us build it for you!
Related posts:
How Mobile Technology Is Changing Retail