When it comes to providing a service to your customers, it's important to give them everything that will give them the best experience possible.
Apps have grown in popularity so much so that there's an estimated 1.96 million apps available to download on the Apple App Store alone. That's a lot of competition that yours would have to compete with and so the more you can offer, the better.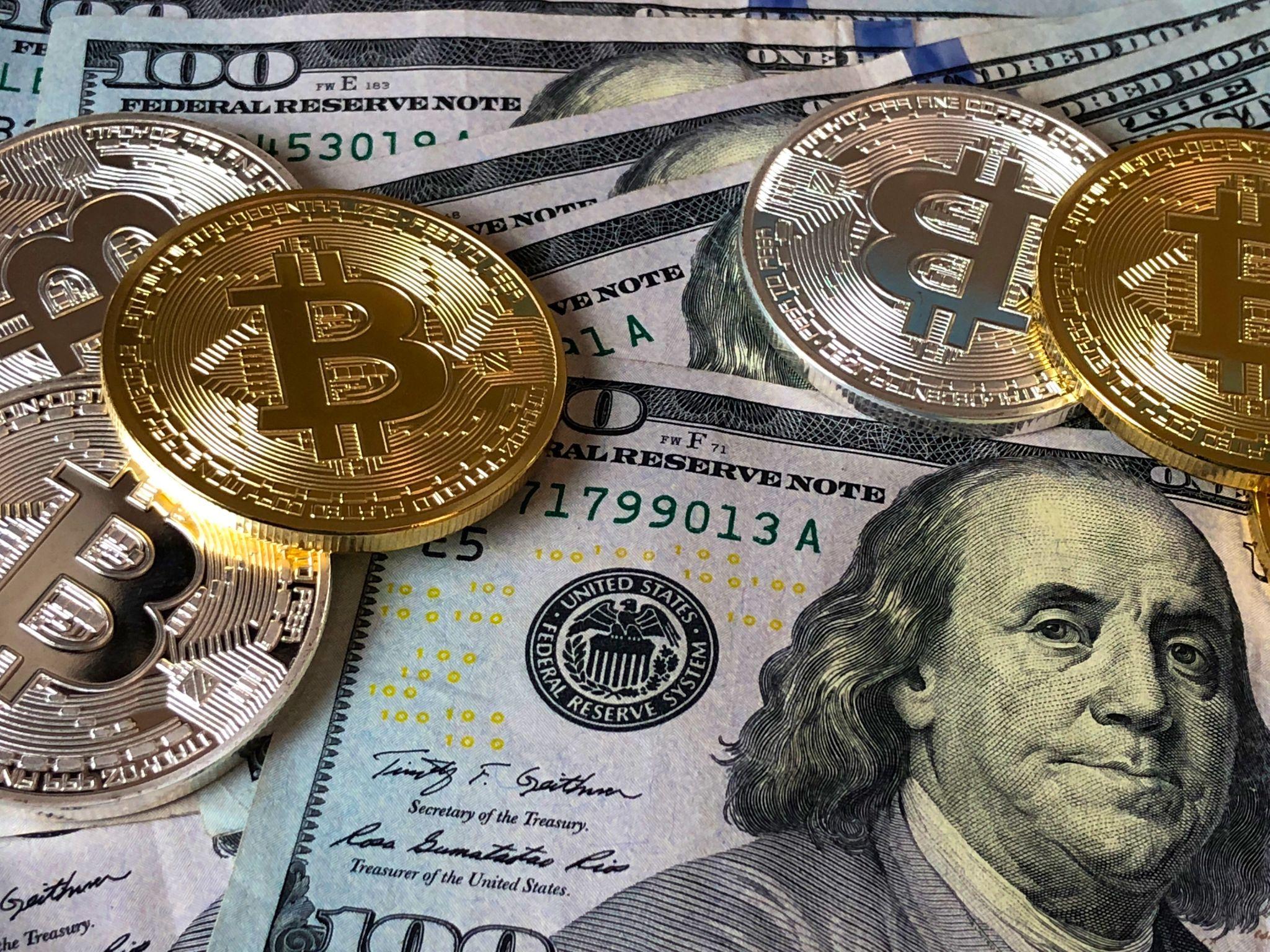 So does your app need cryptocurrency payments? Cryptocurrency is one of those innovations that despite not having the best welcome to the financial market, has gained a lot of momentum over the past few years. By offering cryptocurrency as a payment method, would it provide much benefit to your app or your customers?
In this guide, we'll explain what cryptocurrency is (for those that have no clue), and why your app may benefit from using this form of payment.
What is cryptocurrency?
Cryptocurrency is a form of payment that you can use to exchange for goods and services online. According to Statista, there are nearly over 6,000 cryptocurrencies as of 2021. However, not all of these are relevant, nor are they active as a digital currency.
Many companies across the globe have issued their own currencies that can be traded specifically for the goods or services that the company provides and these currencies all operate on a technology called blockchain. There are many markets and providers that help you buy and sell cryptocurrency, like Moonpay for example.
The total value of cryptocurrencies as of October 2021, was more than $2.5 trillion. There's certainly a market for this payment method and more individuals are finding the allure and appeal of investing in this currency.
The existence of cryptocurrency in apps
Whilst both physical stores and websites are adapting to cryptocurrencies, apps are somewhat falling behind on integration. When it comes to purchasing digital content or physical products through the app, implementing cryptocurrency as a payment isn't that much different.
Adding blockchain payments as a developer isn't challenging and can actually provide a lot of benefits from security to increasing revenue. Whether you're an app developer or you're part of a team producing a new app, considering cryptocurrency for your customers is a must.
Even though the uptake is slow, there are many well-known, mainstream apps that are already trading cryptocurrency. CashApp is known more for its assistance with cash management, however it also offers its users the ability to trade crypto but only Bitcoin currently.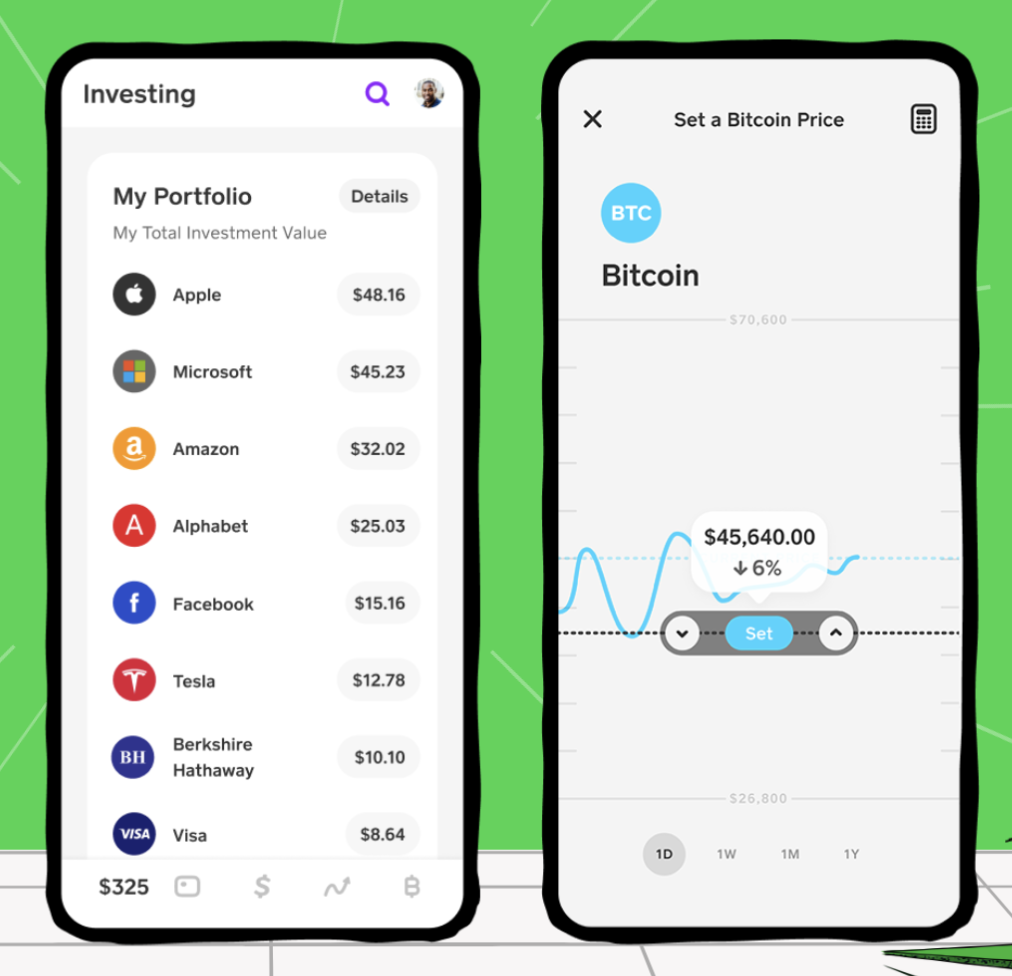 Another app to use crypto is PayPal and whilst you can't yet pay or send crypto to other people, you can trade it. It's slow progress but if anything, it's a great opportunity to be part of something that's still in its early stages.
The benefits of cryptocurrency payments
Why go to the trouble of incorporating cryptocurrency payments on your app? There are certain benefits of cryptocurrency that not only help your customers but they can also benefit your business too.
Offers flexibility for all of your customers.
When purchasing goods and services online, customers nowadays want a variety of ways to pay. Perhaps they've misplaced their wallet and so they pay quickly via Paypal, or a customer wants to spread the cost of their expenditures by paying on a credit card.
The flexibility that you offer through your app's payment method is going to further contribute to your customer's experience. Traditional digital payments involve a lot of people in between, as well as high fees and long waiting times. With cryptocurrency, because it's not regulated like the banks for example, it means transactions can be made quickly and with very little delay.
Cryptocurrency is also a push transaction, meaning the customer decides on how much money they're sending and you as the business, declare how much you'll accept for the transaction.
This is different to a pull transaction like a credit card where the customer isn't paying you directly. As a result, these transactions can lead to costly chargebacks. It also means paying by cryptocurrencies can avoid chargebacks from occurring.
Flexibility bodes well for many of your customers who are looking for something versatile and unique in comparison to the other apps they have on their phone.
Less thought about sensitive data.
With typical payment methods, customers are always taking the risk and putting their sensitive data into the hands of strangers. It's their hope that the company has the right protocols and security in place to keep their information safe.
Cryptocurrency doesn't require anywhere near the same amount of data that a debit or credit card would require when paying via an app. With the ability to pay via crypto, users have the option to not give over their sensitive data and instead use this method which means no private data is shared.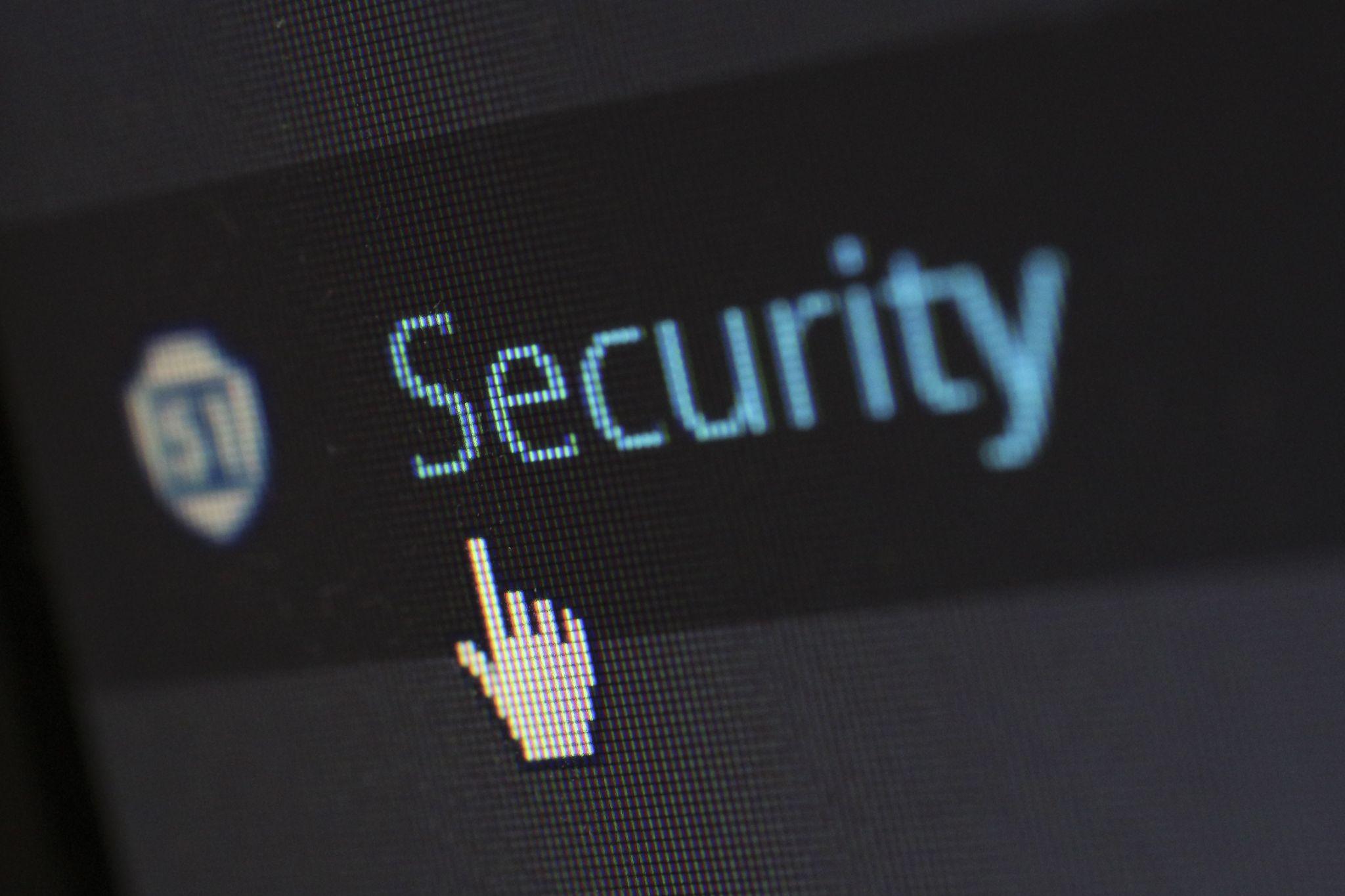 According to Hubspot Research, 55% of customers now trust companies less than they used to. This means that if they're coming across your app for the first time, they may be less inclined to share their data. Paying via crypto gives them more opportunity to do so without the worry of their data being leaked or compromised.
A breach in data can prove life-threatening for a business and for some, it's a hard one to come back from when your customers' data has been stolen or lost.
It benefits your security.
Intercepting a blockchain transaction is more difficult to do and that provides you with stronger security as a business. App security is just as important as the security you have on your website or within a physical store where applicable.
Preventing cybersecurity attacks is crucial, especially in a climate where it's rife and no one is truly safe. The proof is in the statistics, with Accenture finding security breaches have increased by 11% since 2018 and a staggering 67% since 2014.
There are many individuals out there that will take advantage of an app's weakness when it comes to security in order to create fraudulent transactions. Whether that's the intention to benefit from in-app bonuses or to financially impact the business, it's something that you want to get under control.
Choosing to implement cryptocurrency as a payment method, which operates via a technology called blockchain, is a lot safer. It prevents any exchange of private data and it also ensures users who've validated their payments, are the users who receive the bonus they're entitled to.
Accessibility for app users on a global scale.
Accessibility is important to factor in when catering to your app users, particularly when they're located beyond your country of operation.
Selling an in-app item or service to someone here in the US for $50 is easy because you simply pay any fees as usual. However, with international payments, there's a lot more costs involved that hammer away at your profits.
You will have exchange rates and fees to pay, as well as perhaps app store fees which significantly reduces your revenue. Whether you decide to keep your traditional payment methods or not, crypto can end up providing an accessible form of payment wherever the user is located.
For your business, it helps reduce the fees and other costs you'll need to pay to cater to overseas customers.
The beauty of cryptocurrency is that there are no borders because it's digital and not regulated. It means there will be no problem selling your goods or services by receiving crypto because it's universal in its usage.
Helps with the growth and inclusion of cryptocurrencies
Statistics from PR News Wire show forecasts of the digital currency's global market size will be around $1087 million. That means a compound annual growth of almost 4% of Ripple, Dash Coin, Litecoin, Bitcoin, Etherium etc.
Cryptocurrencies are popular right now and to sustain that popularity, more people must be willing to embrace it. As a business, including a cryptocurrency payment option in your app is going to improve trust in this digital currency for those who've invested into it or have at least taken an interest in buying it.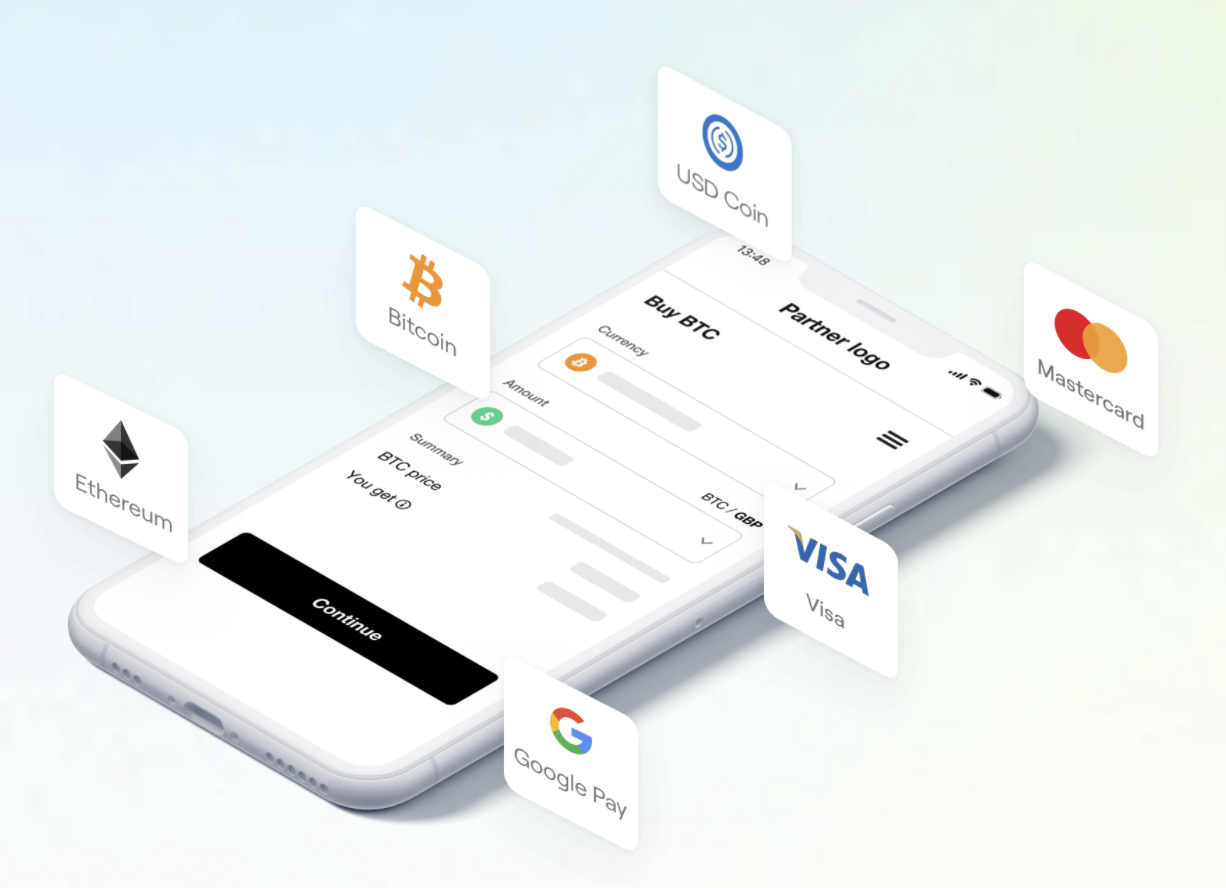 Many popular sites like CheapAir and Overstock accept Bitcoin and a few other cryptocurrencies. Following suit can really help influence the financial market and the attitudes that people have towards this form of currency.
By integrating blockchain technology and accepting many cryptocurrency types through your app, is going to show you're forward-thinking in relation to the future of currency.
How to implement cryptocurrency payments on your app
Now that you've discovered the benefits of cryptocurrency as a payment method for your app, how do you go about implementing it? There are a number of options to choose from and it's up to you, which one you see is the best fit.
Polygon (MATIC) is the native cryptocurrency that powers the Polygon Network, a layer 2 platform created in 2017. Originally called the Matic Network, the Polygon's MATIC Network allows developers to create and deploy their own blockchains that are compatible with the Ethereum blockchain with a single click, as well as enables other Ethereum-based projects to transfer data and tokens between one another using the MATIC sidechain. Think of it as a smaller blockchain that runs in parallel with the Ethereum blockchain. The price of Polygon's token, MATIC, has skyrocketed this year.
You may want to develop a cryptocurrency payment solution yourself. Alternatively, you could create your own crypto coin or token for your customers or integrate with an existing blockchain payment solution provider.
Taking that first step where so few apps aren't, is going to mean great things for your business. Offer that flexibility and opportunity for your customers and you'll see many of the benefits that using cryptocurrency can have for your app and business in general.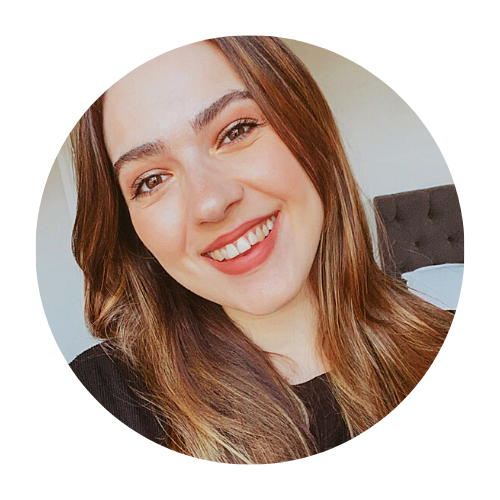 Author Bio: Natalie Redman (LinkedIn)
Freelance writer for many clients across multiple industries. Natalie has two years of copywriting experience. Natalie has a wide range of experience copywriting for web pages for businesses across many industries. She's also an owner of two blog websites and a Youtube content creator.