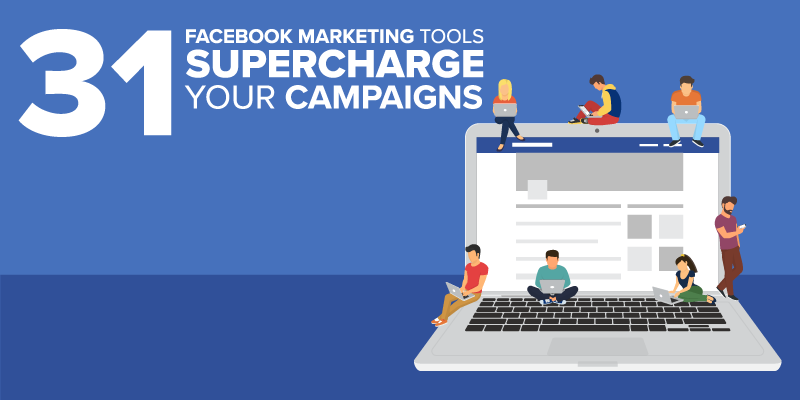 Every savvy marketer is armed with a treasure trove of spreadsheets, content plans, and other tools to streamline workflows. But even the savviest marketers need a little help.
Measure, analyze, convert
We all operate in a data-driven world. The trick is to harness that data in a smart and targeted way to optimize our marketing potential.
Here's a list of essential Facebook marketing tools to help create killer KPIs (KKPI's, you could say!).
When you start your Facebook campaigns, you need to have a handle on the essential metrics in order to accurately measure success. These include:
Likes
Shares
Replies
Clicks
Impressions
1. Google Analytics
Google Analytics is an essential first port of call when working on a campaign. It's one of the most powerful ways to measure multi-channel campaigns, and it's completely free.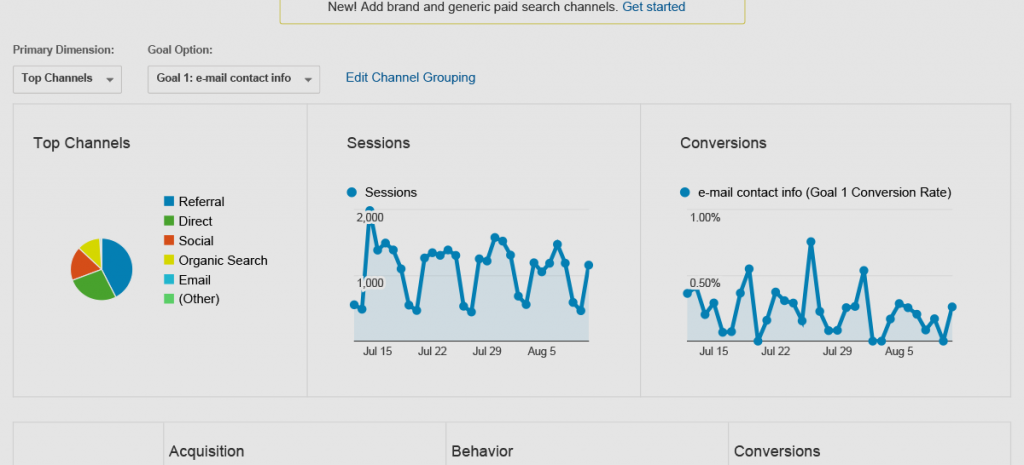 With it you can track traffic that comes to your site via Facebook using UTM tags; unique codes embedded in URLs that can pinpoint which posts, memes, or videos brought users to your site.
There are so many great features, but here are some of our favs:
eCommerce tracking to maximize ROI across a variety of channels
Works in tandem with Adwords and Webmaster Tools
Filter out internal traffic to prevent malformed data
2. Keyhole
This handy tool will give you insight into trends and the impact of your marketing activities in real-time. Simply enter your account or hashtag, and it'll grab all the information for you, compiling it into a simple and easy to read list.

3. Social Bakers
Using Social Bakers, you can analyze your Facebook activities and compare your performance against your competitors. Here you can track the growth of your fans, measure interactions, video views, and measure page consumption (the total amount of clicks that are made on your page).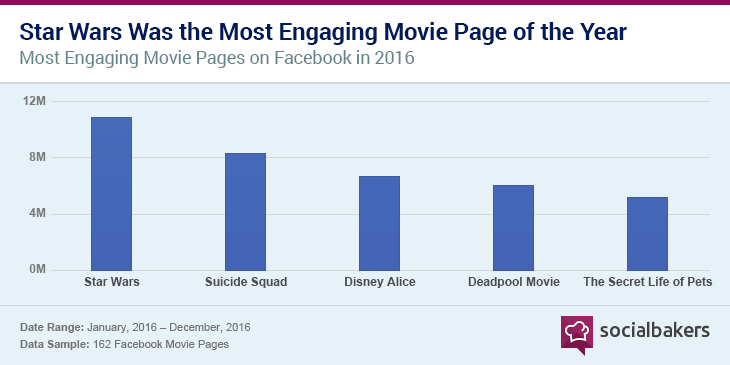 4. Edgerank Checker
Running beneath the surface of the Facebook newsfeed is the notorious Edgerank algorithm. Put simply, it is a secret formula by which Facebook prioritizes what content ends up on your followers' newsfeeds. Although it is not possible to discover exactly how the algorithm prioritizes content (it's a closely guarded secret), it is possible to analyze how much exposure your content is actually generating with the Edgerank Checker, another free tool courtesy of Social Bakers.
5. DrumUp
Drastically reduce your Facebook management time with DrumUp… doing what would take hours in minutes.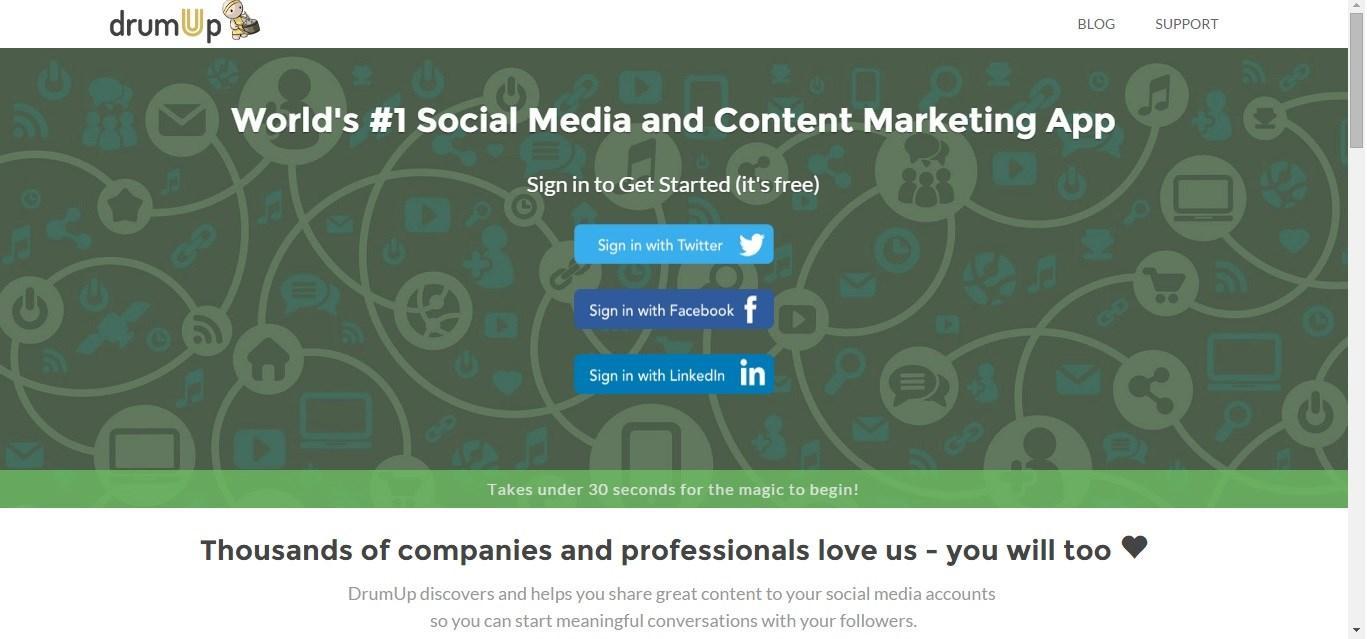 DrumUp mines the web to dig up the stories that are the most relevant to your Facebook fans. It also suggests hashtags and offers blog posting functionality to streamline the research, targeting, and content creation process into one app.
6. Driftrock
Driftrock uses lifecycle marketing technology to help generate and convert leads from Facebook forms and lets you tap into strategic advice and support from their team of marketing experts.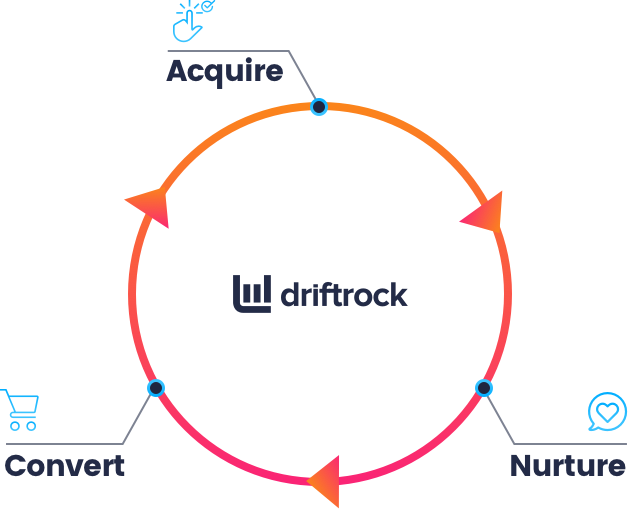 7. Canva
Canva creates Facebook banners and a range of other pro design content for social media, including infographics, profile images, Facebook posts, and memes. The chances are you will have seen lots of businesses using this platform. You should use it too.

8. Facebook Timeline Contest
Run competitions from your Facebook page, including quizzes, photo contests, and sweepstakes, with Agora Pulse. The app randomly assigns winners from the people who have liked and/or commented on a post.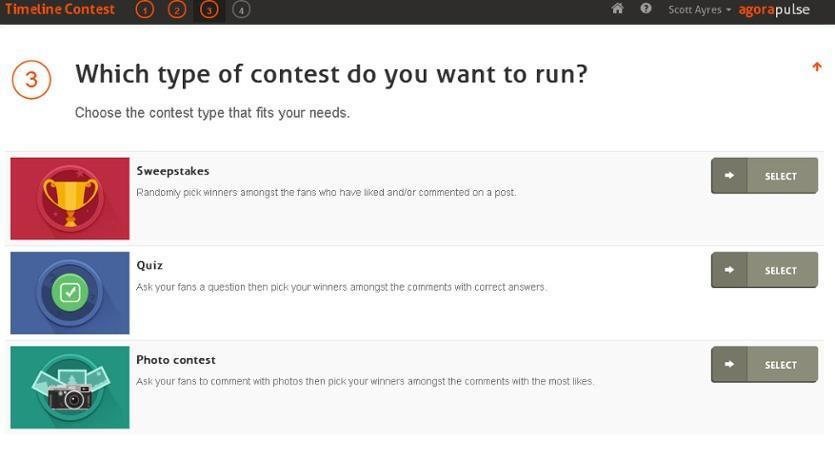 9. Hootsuite
Hootsuite is the original and classic all-in-one, social posting coordinator. Add multiple Facebook pages and accounts to monitor different aspects of your marketing.
Hootsuite also measures your ROI by diving into analytics to spot trends and measure performance, and track messages and mentions directed at your brand whilst securing your account against security threats.
10. AdEspresso, via Hootsuite
Running ad campaigns on Facebook can be time-consuming, and is an ongoing process rather than something you do just once. AdEspresso is designed to help you test all aspects of your campaigns from creatives, to targeting.
11. Facebook Ads Compass
AdEspresso's Facebook Ads Compass helps you look under the hood of your Facebook campaigns.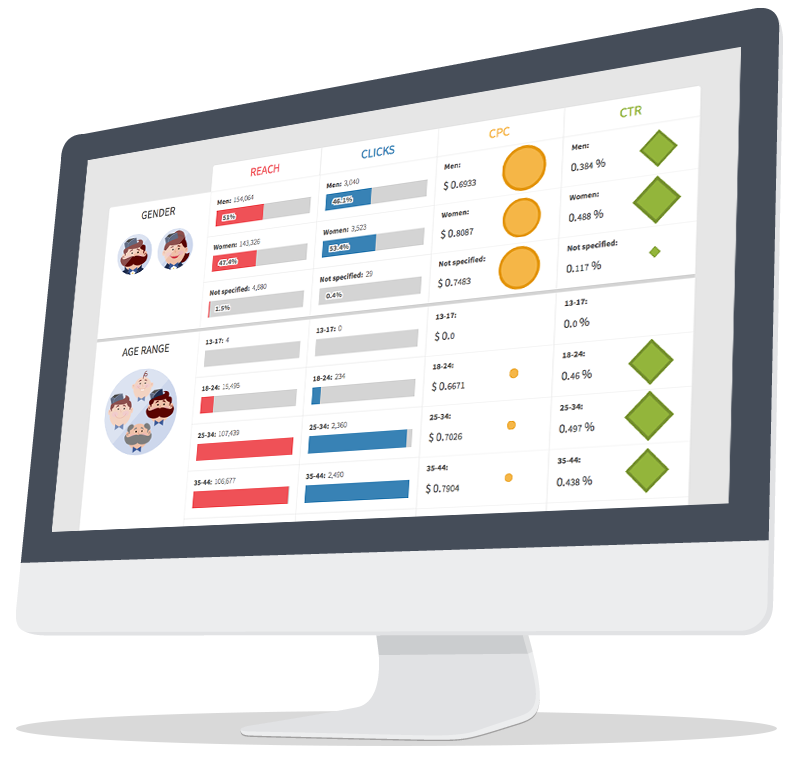 The key question for all campaigns is, what's working and what's not? That's what this app answers, providing detailed stats based on audience demographics, device usage, and more. It's also got a handy feature for producing well-designed reports which you can share with your team.
12. Heyo
One of the most crucial goals of any Facebook page is to transform the list of people who like your page into a list of emails that you can add to your e-marketing campaign lists.
Facebook owns your page list, but you own your email list; it's a much more targeted and dynamic way to communicate with your audience and convert leads.

That's where Heyo comes in, providing an integrated system to generate more leads and grow your email database. Through it you can set up sweepstakes, contests, sign up pages, special offers, and landing pages to guide your audience on their journey from your Facebook page to your site.
13. Agorapulse
Agorapulse offers a range of lead generation tools for Facebook. These are fully optimized for mobile, and link to your online store; providing contests and promotions, and collecting qualified data from leads.
It features an integrated inbox that draws in messages from all your social media portals, which is handy for small businesses that have limited resources and also a great way to run larger operations.
14. Sprout Social
Sprout Social provides powerful social media management tools to help you stay up to date with social media's transformation of the way brands communicate.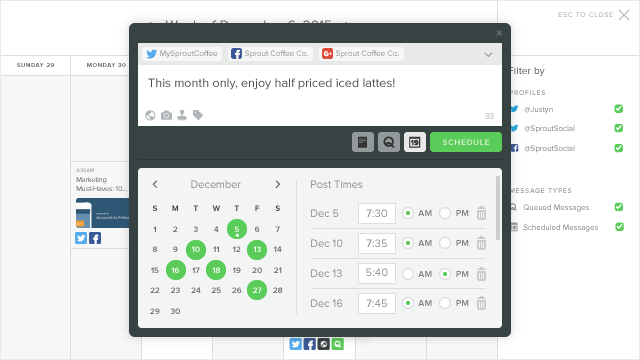 A single stream smart inbox helps bring all your messages together in one place and can be worked on in collaboration with your team via a shared content calendar.
15. LikeAlyzer
Unlike some of the tools on this list, LikeAlyzer has the added benefit that it's totally free and is dedicated specifically to Facebook.
It measures your interactions with fans and offers invaluable tips and insights.
Simply paste your page address into the site and it will give you a performance score and offer tips to improve performance.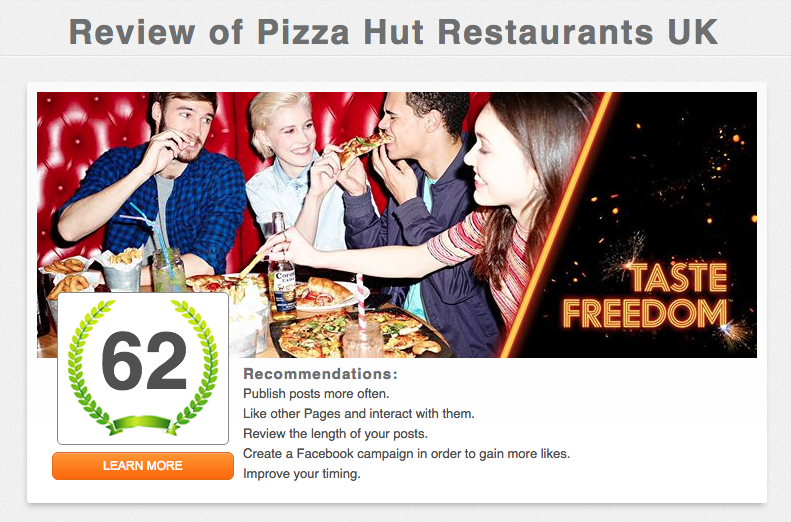 16. Buffer
A classic conundrum is when to share your posts. There are lots of factors in play, like when your audience is likely to be online, whether you're reaching an international audience, etc., etc.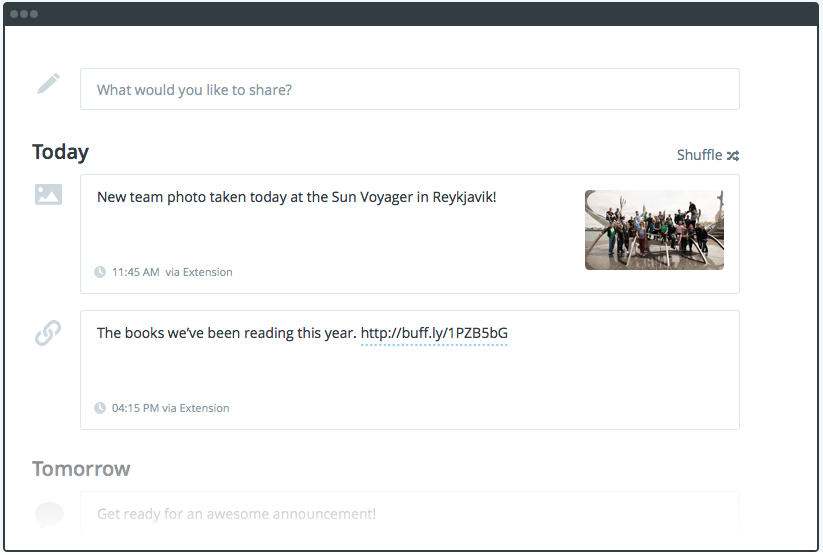 Buffer takes the headache out of these questions, finding the optimum time to schedule your Facebook posts.
Browser extensions and mobile apps help you easily discover and add content to your queue, and it connects with other apps like Pablo to allow you to create content formatted for Facebook delivery.
17. Headline Analyzer
Studies show that around 6 in 10 social media users only read post headlines. So, getting your headlines right matters a great deal. That's where Headline Analyzer comes in.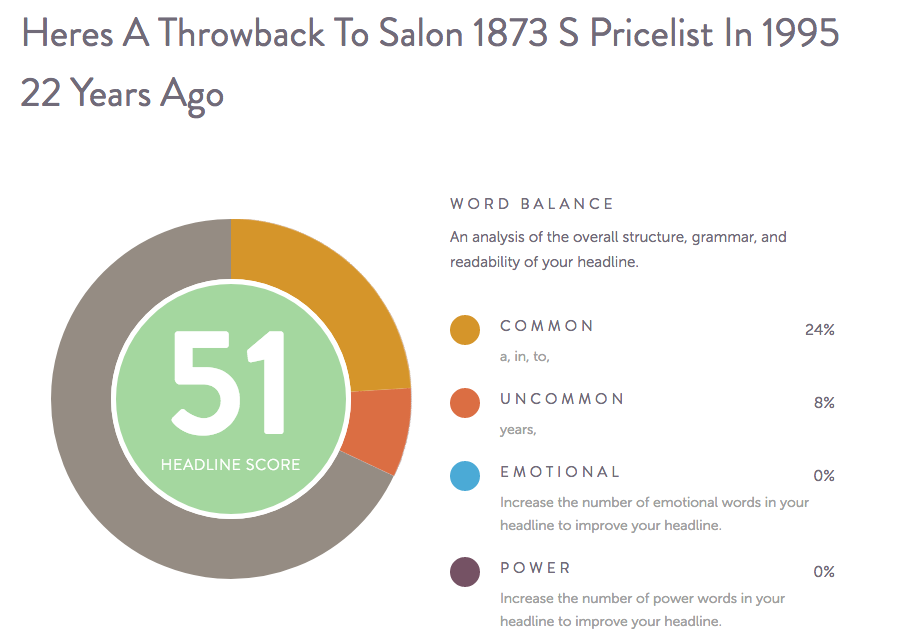 It's free to sign up; simply enter your headline and it will analyze the word content and structure, taking into account the number of common and uncommon words, how many emotional words you're using, and how many power words the headline contains. These are all key factors that contribute to powerful headlines. Although there's as much art to a headline as there is science, it's good to not be shooting in the dark.
18. Share
Share is built on the understanding that there is a symbiotic relationship between social media and your website.
It offers a range of buttons to add to your sites to make it "stupid-easy" for users to share content. It covers over 65 social services including Facebook, Twitter, Instagram, and Pinterest and is compatible across the web, and devices.
A pretty neat feature is its "smart social share buttons" which automatically selects the most popular sharing methods for your content on a page-by-page basis.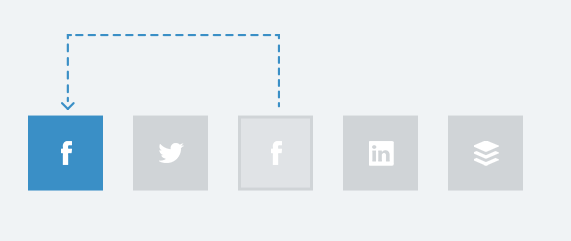 19. Symphony
Symphony allows you to automatically post your blogs straight to Facebook and other social media sites. You can schedule your posts to go out at optimum times. It has some cool features, such as automatically suggesting images to accompany your status updates, images which can then be manipulated and touched up with an in-site editor.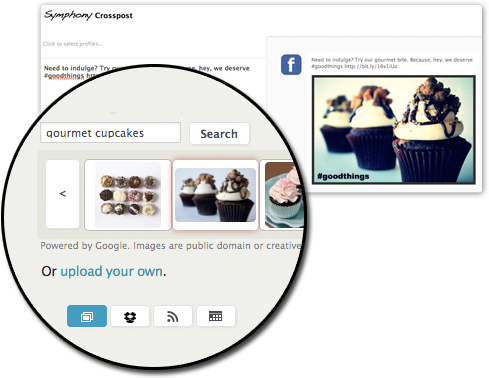 20. Polldaddy
Polling is a great way to find out what your fans are thinking. It's also a great way to create two pieces of content for the price of one; the initial poll questions… and then the results of the poll.
You can use them to gain valuable insights into how your audience thinks, or as a fun way to foster engagement. Polldaddy is an integrated polling app that lets you easily create high-quality polls and run polls across web, mobile, and tablet. The survey editor is easy to use and it gives you access to powerful data reports and filters to help you parse your survey results in a meaningful way.

21. Post Planner
Planning your posts, scheduling your content, and recycling evergreen content is almost as important as creating great content in the first place. Some would say it's just important.
Post Planner automates your post scheduling so you can free up your time, but it's also a good way to complement a more hands-on approach to planning.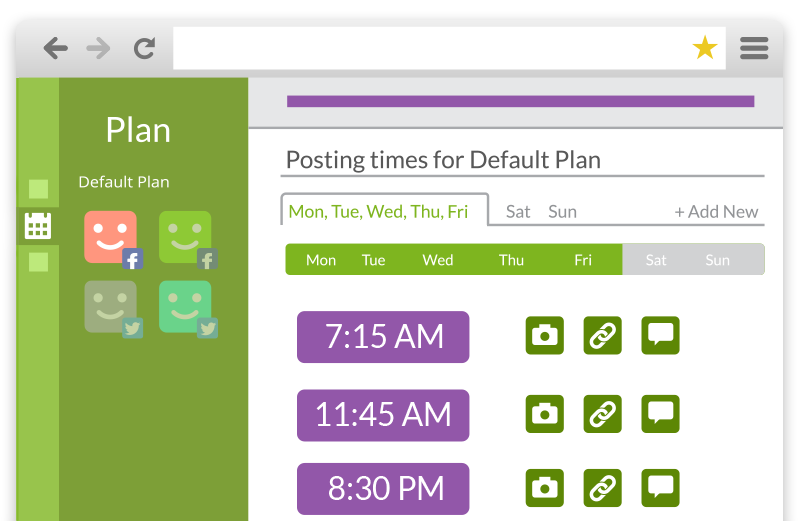 Post Planner helps you find great content based on tags, keywords, and Facebook URLs. Then it delves into the vast array of data generated by social media sites to help you plan the best times to post.
This is a great way to develop a Facebook posting strategy and helps consolidate a range of different channels to streamline the planning process.
22. Pagemodo
When you're first setting up a Facebook page it can be a bit daunting. Pagemodo helps you setup pages without having to understand the ins and outs of Facebook.
You can use it to make an appealing cover image, create an engaging welcome tag, and generate new leads with custom tabs.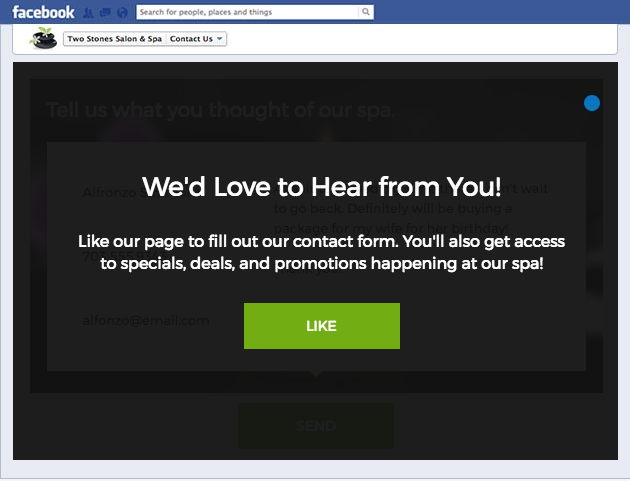 23. Socialoomph
Socialoomph lets you add and manage multiple Facebook accounts, schedule updates across your account's walls, pages, and groups, and schedule photo uploads.
A great way to boost your productivity, keep your accounts fresh and active, and make running your Facebook account a much more efficient process.
24. Shortstack
As well as a content creation and management platform, Shortstack acts as a marketing hub for running campaigns across Facebook, social, and web.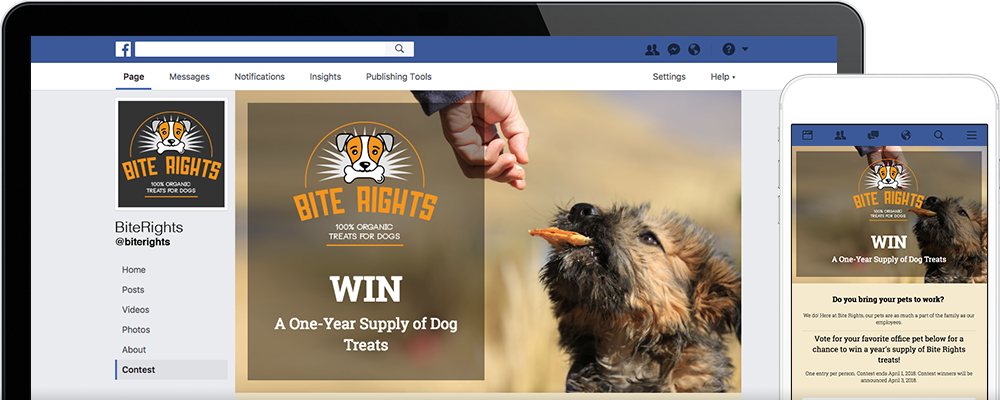 Facebook contests and giveaways connect with existing customers and draw in new ones. Once you create a contest you can make it available as a mobile app, promote it via a landing page on your site, and embed it in your blog. All campaigns are mobile and device friendly.
25. Tabsite
Tabsite is a comprehensive tool for running promotions, including contests, sweepstakes, and coupons. It helps you build promotion apps; customizable lead generation tabs for the web, mobile, and Facebook. Spruce things up with timeline contests, and easily create customized brand videos to post to your page.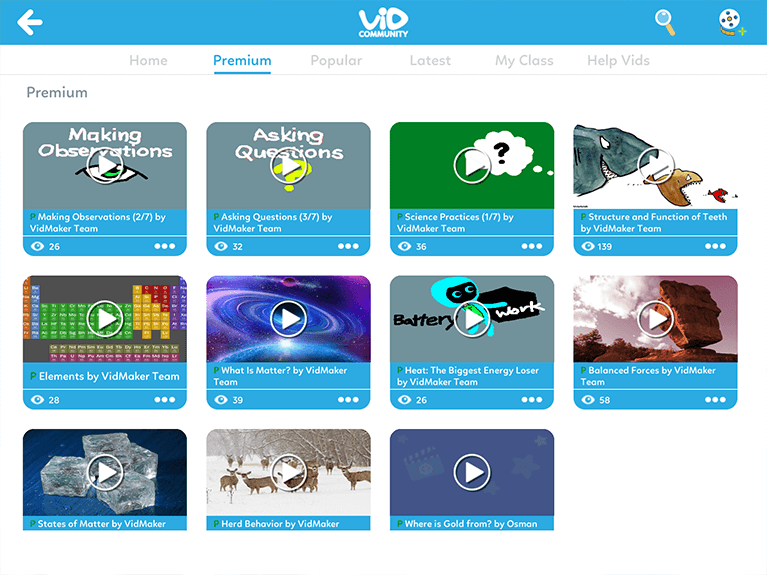 26. Ecwid
With Ecwid it's really easy to set up a Facebook store within minutes. It means your visitors can shop for your products and pay without ever leaving your page. Ecwid synchronized stores you can help you earn 15% of your sales directly from Facebook.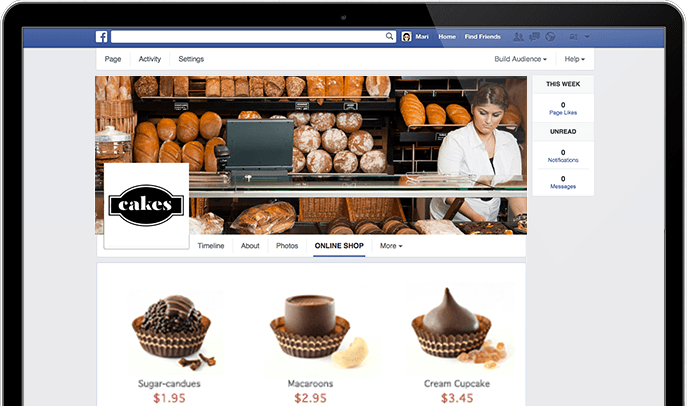 27. Crowdbooster
These days, brands ignore their increasingly talkative communities at their peril. That's where Crowdbooster comes in. The site is all about creating "authentic, engaging experiences".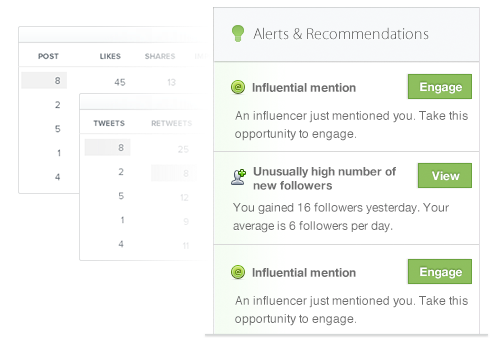 It offers speedy and easy to use analytics in real-time, including the number of likes, shares, and other engagements generated from Facebook. It helps you discover who your most valuable and loyal followers are for targeted customer interactions.
28. Antavo
Antavo offers a loyalty program, which is a fantastic way to incentivize customers and nurture new leads on their customer journey. With it, you can run loyalty programs across your website or eCommerce store, as well as via the Internet of Things (IoT). You can also connect with consumers via mobile when they are out and about, or in your stores.
29. Contact Form
Of course, there are lots of tools housed within Facebook itself, and the Contact Form is one.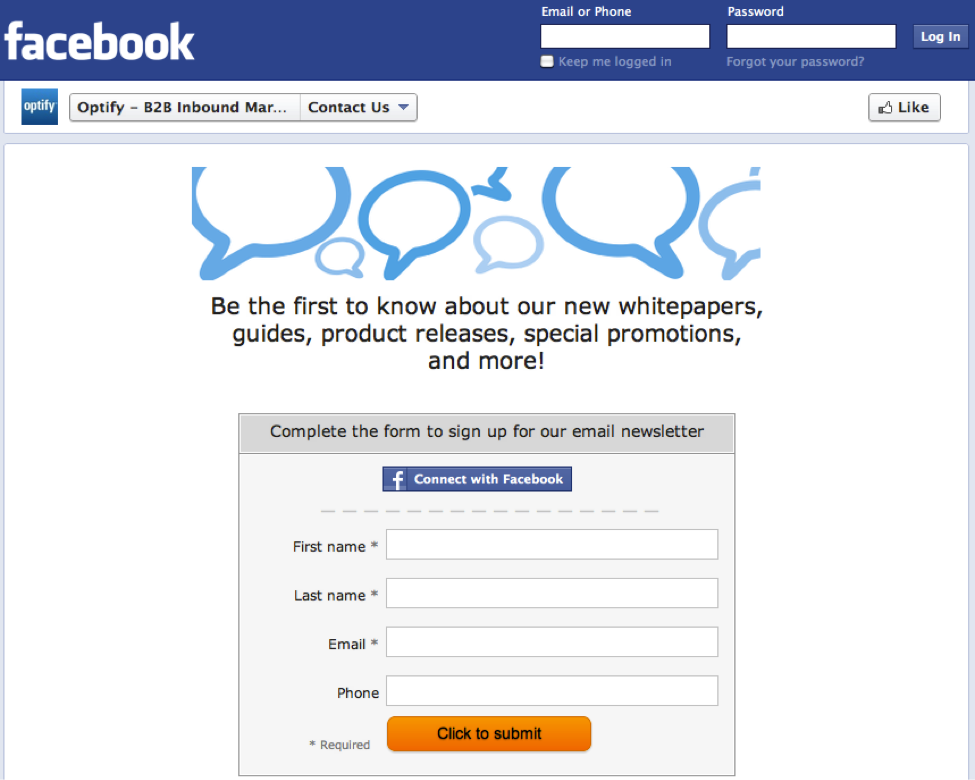 This tool lets you add a contact form to any of your pages which can be customized with editable text and a range of data capture options. It's a great way to facilitate communication between your brand and your fans.
30. Power Editor
Another great tool from within Facebook, helping you create, duplicate, and edit multiple ads at once. Predesign your ads in Excel then import them directly into Facebook for bulk ad creation.
31. Oktopost
Oktopost is a B2B social media management tool that can help you schedule content via Facebook and measure the results of your social marketing activities. It can discover and share new content to your fans that will mark you out as a go-to source of valuable news and info. It can also help you listen to the conversations taking place about your brand, collaborate across your social media teams, and amplify your messaging via employee advocacy.
Bonus Tools
Quintly
With quintly, you can track, benchmark and optimize your Facebook, Instagram, Twitter, LinkedIn, and YouTube performance. The social media analytics software enables you to get in-depth and meaningful data insights for all major networks in one place. quintly's customizable metrics, dashboards and reports will help you reach your own specific social media goals.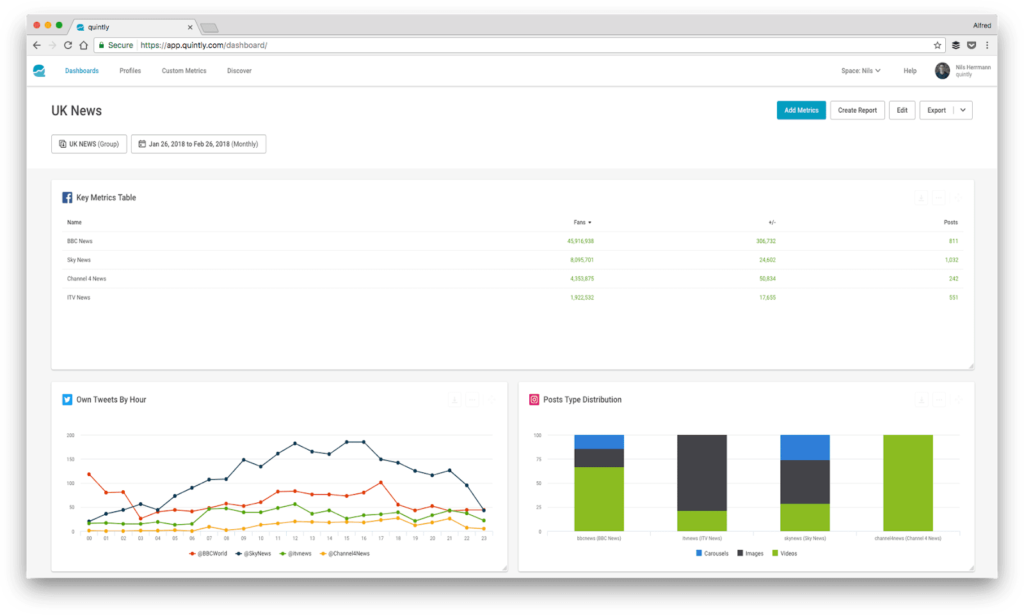 PromoRepublic
PromoRepublic helps small businesses grow on social, and grow their sales from social. Smart Posting, their core product, automates the content creation, posting, and analytics. It's almost like Canva and Buffer had a kid. Intelligent Ads promotes business and it's products, giving the ability to measure the ROI and ROAS from social, which is crucial for businesses that sell online or offline. Social Monitoring, PromoRepublic's third product, helps to manage brand reputation by showing all mentions from the biggest social media networks and the ability to respond to their mentions and stay engaged with their audience. PromoRepublic promises that its products save time for small business owners allowing them to focus on the main thing – grow their business.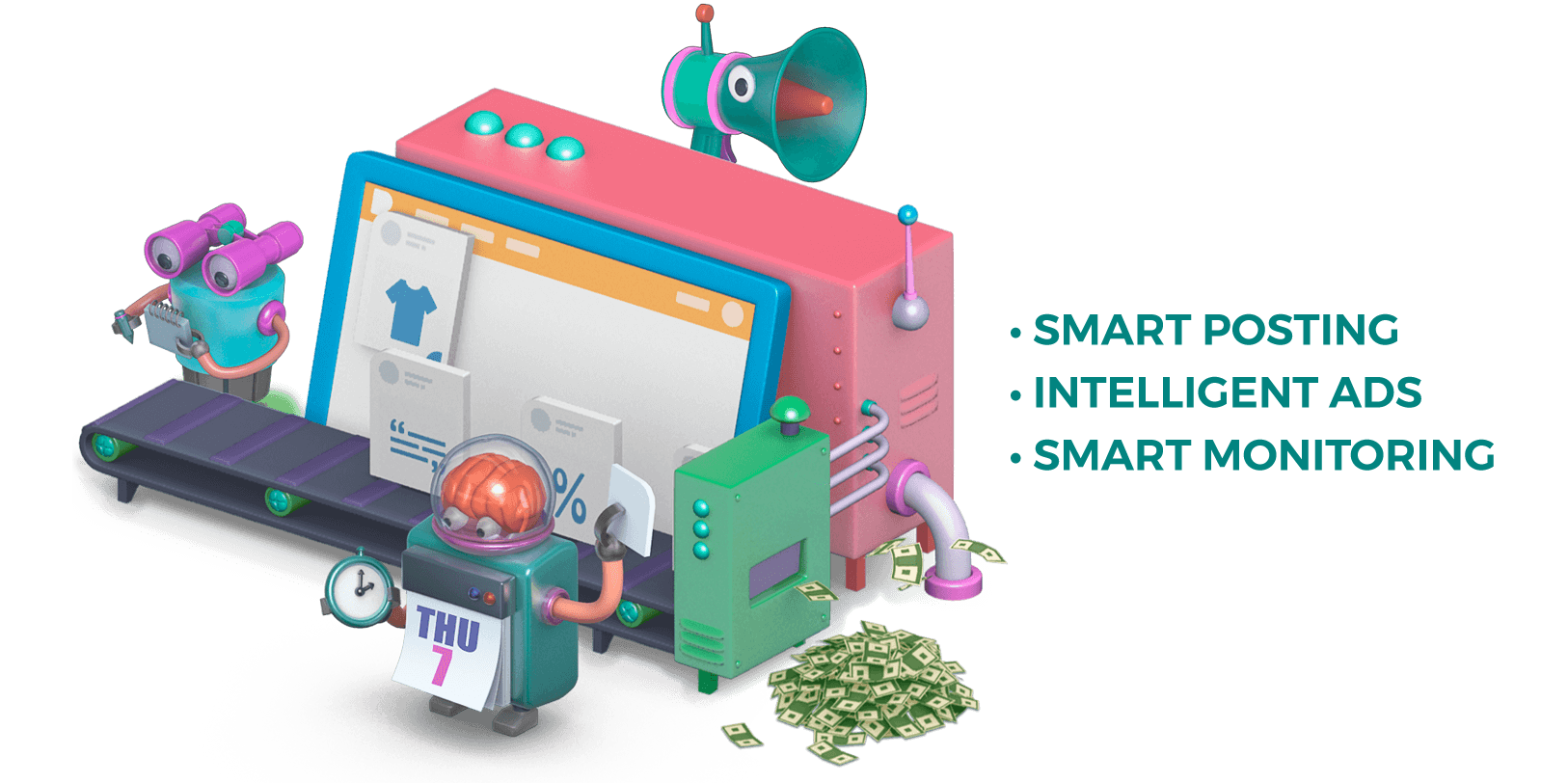 Matcha
Matcha is a content marketing platform for small businesses. With Matcha, you can instantly publish from their massive library of professionally created licensed articles. Then you can use those articles on Facebook and Instagram ads to attract new visitors and capture more email subscribers for 90% less than the industry average. Matcha also provides clear and easy to understand analytics so you can see how many readers, subscribers, and sales come from each article.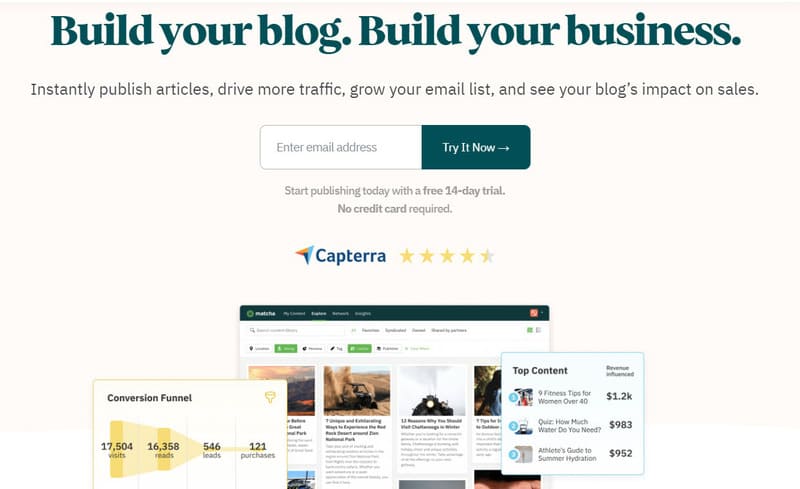 Bannersnack
Whether you're looking to make a classic Facebook ad, Page Like Ad, Click to Website Ad, a Facebook post or a cover, Bannersnack supports creating all of them. The best part is that you can design and animate up to 30 visuals at the same time, and choose from their many free social media layouts and templates. Bannersnack is a great option to take into consideration if you're trying to stay on track with your budget and save some time.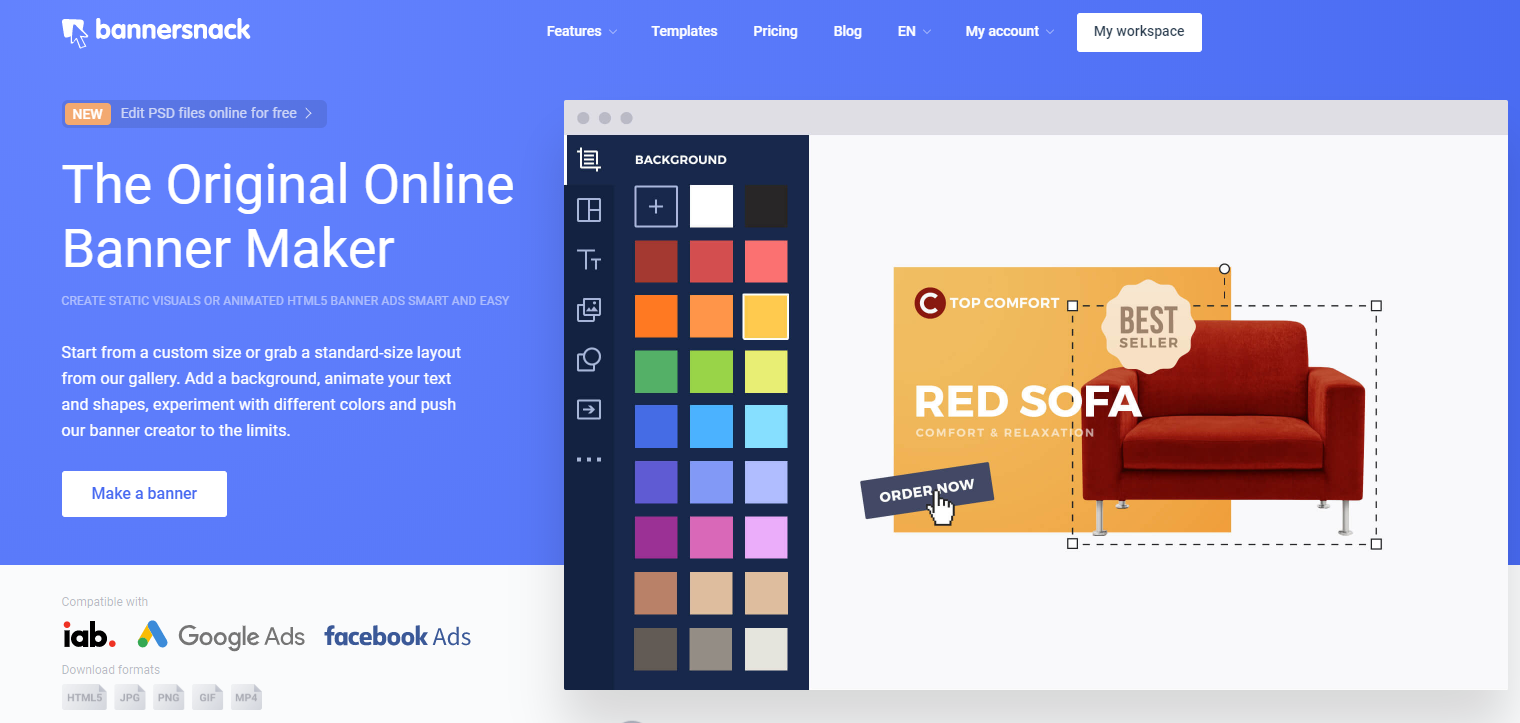 Get tooled up
This list is in no way definitive, and you need to seek out the tools that are the best fit for your needs. But check out this range of options and there's bound to be one or two that really speak to you… and that can help your brand unleash the power of Facebook marketing.
---