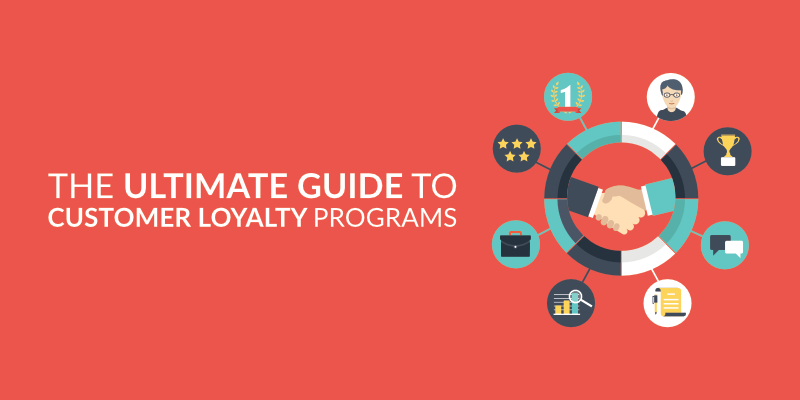 Having a core of loyal customers can be a great revenue stream for your business. That's because on average, existing customers have been found to spend 31 percent more when compared to new ones.
The question is, how can you encourage your new customers to become loyal ones?
The most important thing is that you have a great service or product and that you offer an excellent customer experience.
Beyond that, you could try out a customer loyalty program. Customer loyalty programs are relatively easy and cheap to roll-out (or at least they can be), and when done well they are proven to work.
In this article, we'll look at the different types of customer rewards program your business could use, as well as some real-life examples. Let's get started!
What is a Customer Loyalty Program?
Businesses set up customer loyalty programs to give customers an extra reason to keep buying their product or service. The business will usually do this by offering a reward to customers who make repeat purchases.
These programs are popular. According to the Marketing Science Institute, U.S. companies spend $1.2 billion on loyalty schemes every year while each U.S. household subscribes to an average of 14 different programs. Meanwhile, Forrester says 72 percent of U.S. adults are part of at least one program.
They can be effective too. Forrester also found that members of loyalty programs typically spend more than non-members. Over a three-month period, the research company found that members spent $183.50 compared to non-members spend of $141.20: a significant increase.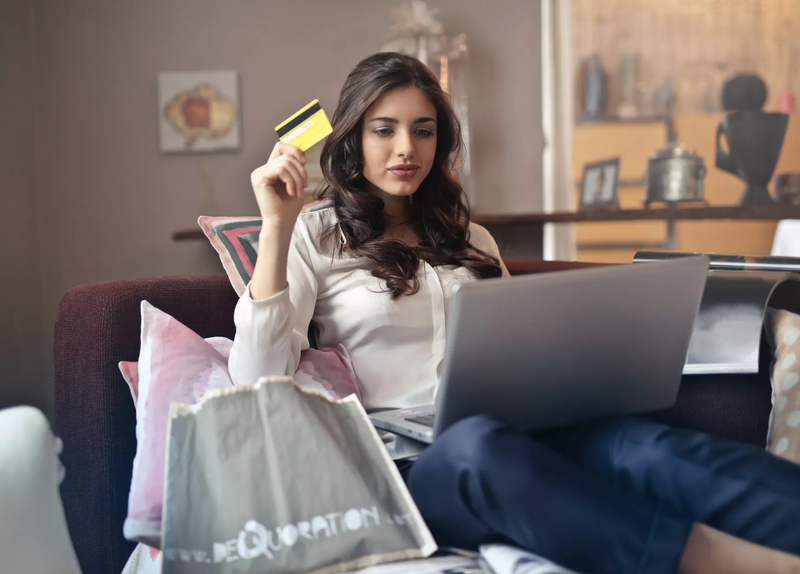 Customer rewards programs are not a new idea. Coffee shops have been using stamp-based programs for years in an attempt to get people to come back to their shop day after day. Meanwhile, air miles programs have always been popular with major airlines.
However, as technology advances it has become easier and easier for small businesses of all kinds to manage more and more complex customer loyalty programs. Smartphone apps mean it is easy for the customer to keep track of the benefits they are collecting, while cloud-based computing makes it easy for them to manage these deals across a number of platforms.
All this means is if you are looking to increase customer retention, using a loyalty program could be a good way to do so.
What You Need in Order to Run a Successful Loyalty Program
Having a loyalty program on its own won't turn one-time buyers into long-term customers. Your business will also have to provide an excellent product or service. A rewards program is merely an added extra on top of an already great business that can increase customer retention.
Additionally, loyalty programs won't work for every business. You need to sell a product or (type of product) that customers buy regularly. While it can be a great idea for coffee shops, airlines, supermarkets, or hairdressers, it is likely to work less well for companies that sell fridges, for example.
Loyalty programs also aren't always required for businesses to gain loyal customers. Google doesn't offer a loyalty program, yet many people use their search engine numerous times a day because it offers such a great service. A rewards program would be unlikely to change this much.
Likewise, your favorite pub or bar may not have a loyalty program, but you continue to go there because it has a large selection of drinks and is a fun place to meet friends.
What to Consider Before Implementing a Loyalty Program
If you are thinking about implementing a loyalty program, here are some things you will have to think about.
The reward you give away. Giving customers a ten percent discount off lunch on Tuesdays is unlikely to be a particularly enticing reward for customers. On the other hand, you don't want to give away something that is going to cost you too much money and make your business unprofitable. When thinking of your rewards, be generous, but not too generous.
Your brand positioning. High-end brands may be more likely to have success with a tiered program that offers VIP benefits than a points program that gives freebies or discounts.
Your product. Businesses that offer a limited range of products that customers buy frequently, such as coffee shops or salons, may have success with coupon-based customer rewards programs. On the other hand, businesses that sell a wider range of goods, such as clothes shops, may find a points system works best.
How You Will Implement the Program. How you implement the program will depend on your business and the type of program you choose. Will you use a manual system? Or implement it through your app? Alternatively, you could use a dedicated software platform to run your program.
How Will You Convince People to Sign Up? You can increase sign-ups by offering a one-time discount on your product, giving away a free trial of a paid program, or simply making sure as many people know about the program as possible.
The Type of Program you Will Use. The next section contains a lot of information about the types of programs you could use.
What are the Different Types of Customer Loyalty Program?
There are many different types of loyalty programs. The one you choose will depend on your business model and what you sell.
Points Program
Points programs can be fairly simple. Every time a customer spends money at your business, they get points. The customer can then either spend these points at your business or use them to buy added extras.
The prerequisites to this type of program are that you have a way to tell who is spending money and a way to store points. For physical retailers, this is usually done through either a card or an app. It's even easier for online retailers as users are required to log in every time they make a purchase and the points can be stored automatically.
Why They are Great 
Points programs can be easy to implement, although can also get quite complex when combined with other offers.
They can be used with a range of rewards, from simple cashback to specific products.
You can track points using an app, card, or via logins on an eCommerce site.
Real-Life Examples
Nectar gives customers points in a range of outlets in the U.K. These points can be used for money off at a variety of stores or exchanged for vouchers. A large number of outlets that support Nectar, as well as the flexibility in how you spend points, has made the program a success.
H&M runs a loyalty program that gives customers one point for every dollar they spend. When a user gets 200 points, they will receive a $5 reward. The program works both in-store and online and it also offers some extra benefits.
Stamp Program
With stamp programs customers get a stamp every time they make a purchase. When they have a certain number of stamps, they get a pre-set product or benefit. These programs can be run by literally using a stamp and a card, or online using digital stamp collection tools.
These loyalty programs are simple to run and can be good for businesses that sell a high volume of low-priced items.
Why They Are Great
Stamp programs are probably the easiest type of program to run. At their most basic they just require a branded card and a stamp.
They have a very specific target that in many cases is something the customer is known to want.
Real-Life Examples
Subway ran a popular stamp program (and still does in some parts of the word) whereby customers collected a stamp every time they bought a sandwich. Once a customer collected eight stamps, they could get a free sandwich.
Hotels.com runs a digital stamp program. Customers get a stamp for each night they book through the website. Ten stamps can be traded in for a free night in a hotel.
Paid Program
In a paid program, customers pay money upfront to gain access to a benefit from your business. This will usually be something that, despite the upfront cost, will end up saving the consumer money in the long run.
It's great for the business because they have an almost guaranteed customer for the duration of the membership.
Why They Are Great
The business receives money upfront.
The fact a person pays to join the scheme means they are likely to be a high-value customer.
Real-Life Examples
Credit card fees are a typical example of this, with users paying an annual fee for the benefit offered by the card.
Amazon Prime users pay over $100 a year in order to gain access to free shipping as well as numerous multimedia benefits.
Tiered Program
With tiered programs, customers move up to different levels depending on the number of points they collect. Each level has more exclusive benefits. A common example of this type of system are air miles programs.
Tiered programs can be run in conjunction with points programs. This can help keep people interested who despite being regular buyers are unlikely to ever get the points required to move to a higher level.
Why They Are Great
The tiers give the product a feeling of exclusivity.
Companies can use gamification strategies to encourage the user to move to the next level.
Real-Life Examples
Most airlines, as well as many hotel chains, run a tiered program in which users gain access to benefits the more they spend.
The Adidas Creators Club gives members exclusive access to events, the ability to buy limited edition products first, and plenty of other rewards depending on the tier they reach.
Coupon Programs
Coupon programs are much less linear than the other customer rewards programs on this list but can nonetheless be used to gain repeat business from existing customers.
Instead of collecting points every time they make a purchase, customers will agree to let a business send them regular offers. While there is no collection of points, customers are encouraged to keep buying through the use of coupons.
Why They Are Great
Coupon Programs can be easy to run; there is no need to keep track of points or stamps.
There is flexibility about when the business offers deals and discounts and which products they offer deals on.
Real-Life Examples
Members of the Domino's Family can choose to receive information about special offers.
People who sign up to become an Adidas Member receive 15 percent off their first purchase and access to discounts and deals.
Alternative Programs
Many companies create loyalty schemes that use more than one of the above types of programs. It can be easy, for example, to combine a points program with a rewards program, while encouraging customers further by offering them regular coupons through your app.
The only downside to this is that the more you offer, the more complex it can become for both yourself and the consumer.
There are also other types of programs which, while not specifically loyalty programs, reward customers for showing loyalty to the company. These include referral programs that give customers rewards for encouraging others to buy the product or charity programs that encourage people to buy in order to help others.
Why They Are Great
Companies can choose a unique way to build customer loyalty that works alongside their business goals.
It can be good for companies who want to provide rewards outside the scope of regular programs.
Real-Life Examples
The Starbucks loyalty program is a combination of points and a coupon-based program, with plenty of added extras.
TransferWise has a referral program that gives cash to customers who successfully encourage new users to use the service.
How to Know if Your Customer Loyalty Program is Effective
If you implement a customer loyalty program it is important to know whether or not it is actually effective. This can tell you if the program is worth continuing with, or if you should make some adjustments to it. Here are some metrics you can use to see if your program is effective.
Participation Rate
Calculating your participation rate can show you the percentage of your customers that sign up to your program. This can show you if your program is effectively encouraging people to be repeat customers.
In order to calculate the rate, simply divide the number of customers you have in your program, versus your total number of customers. The decimal you are left with is the participation rate.
According to Smile, the average reward program participation rate is 23 percent. If your participation rate is significantly lower, it could point to a number of uses including:
The reward you offer is not enticing enough.
The system you use is confusing.
Your program is difficult to sign up to.
Customers don't know about your rewards program.
In order to find out which of the issues it is, you could perform a/b testing on each of the above problems. For example, keep everything the same but give the rewards program sign up form a more prominent spot on your website to test if it is an awareness issue.
Alternatively, you could change the reward to see if the problem is that customers don't find what you are offering enticing enough.
Redemption Rate
The number of people who actually redeem your offer can hint at the success of your loyalty program. If a high percentage of people who sign up to your program eventually redeem an offer, it suggests that your program is driving loyal customers.
On the other hand, if your offer has a low redemption rate, it could hint at problems within your scheme that need addressing. Perhaps make it easier for people to collect points or improve the reward so it becomes more enticing.
Alternatively, you could offer a smaller reward that customers can redeem with a lower number of points.
Great Loyalty Programs You Can Use as Inspiration
Points Program: H&M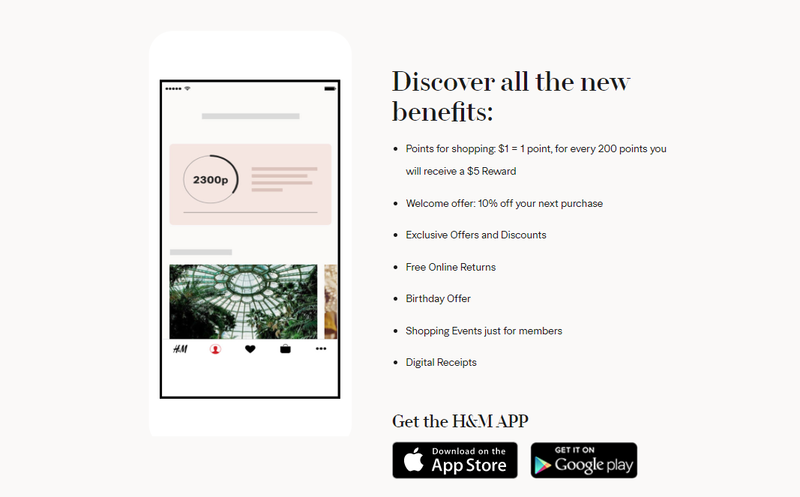 The H&M points program is well run and fairly simple. Customers receive one point for every dollar they spend. When a customer has 200 points, they receive a $5 voucher.
There are also other benefits including free online returns, access to members-only offers and discounts, and invites to exclusive shopping events. Finally, there is a Plus level which customers reach if they earn 500 points. The main benefit of this is free shipping as well as access to limited collections.
Customers are given a strong incentive to sign up in the form of a 10 percent discount on their first purchase.
The program works both online and in physical outlets meaning it is all-inclusive. The sheer number of stores H&M has, as well as its focus on cheap fashion means there are likely to be a lot of repeat customers who can take advantage of the app.
The program is run through the app which makes it easy for customers to manage their points and make purchases. Although, there is also the option to use the program without the app through a membership card or number.
Stamp Program: Hotels.com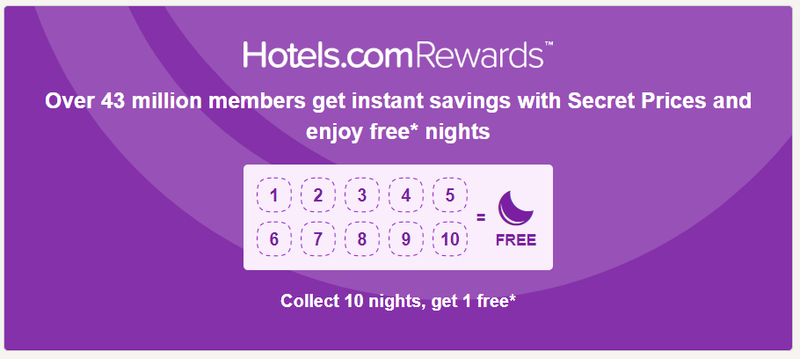 Hotels.com uses a stamp-based loyalty program to encourage shoppers to book hotels through their service. The way it works is simple, customers get a stamp for every night they stay in an eligible hotel booked through the service. Once the customer has collected ten stamps, they get a free night in a hotel.
As Hotels.com offers hotels at a variety of price points, the value of the hotel customers can redeem is the average of the cost of the ten nights that were used to gain the free night. If the customer wants to book a more expensive hotel, they can just pay the difference. It is also possible for customers to save up several nights and use them all at once.
The loyalty scheme is managed through both the browser website and the smartphone app. The stamp is automatically added to an account every time a logged-on customer makes a purchase.
The loyalty program works for several reasons. First, the offer is incredibly simple, ten nights equals one free night. Additionally, it is easy for users to collect, redeem, and manage their stamps and reward nights.
It is also a product that many customers are likely to use regularly. Not only is it common for people to stay in hotels, but the number of hotels on Hotels.com means it is easy for customers to become repeat purchasers. Finally, the offer itself is a good one as staying in hotels can be expensive, so a free night is a sizable reward.
Alongside the stamp-based rewards program, Hotels.com offers tiers based on how many nights customers book each year.
The Silver tier is given to those who book 10 nights in a year and it provides benefits such as free breakfast, airport transfers, and spa vouchers at select hotels. Additionally, Silver members get priority customer service and access to a price guarantee.
The top tier is Gold which is available to those who book 30 stays in a year. This gives users all the benefits of silver plus complimentary upgrades, early check-in, and late check-out at some properties.
The final thing Hotels.com do to attract repeat customers is regularly send users special offers via email, as well as offer deals through the app.
Paid Loyalty: Amazon Prime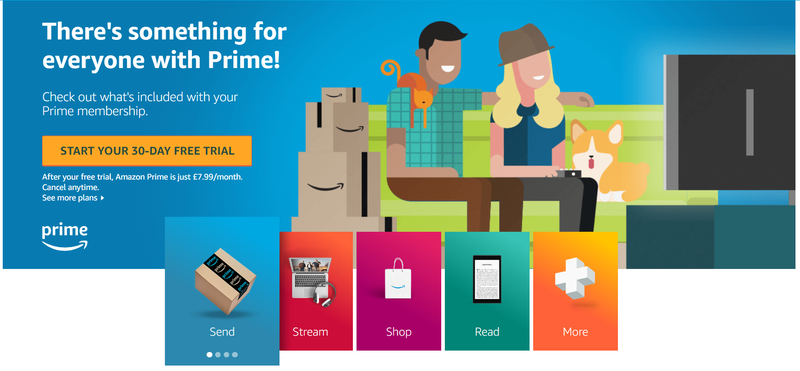 Amazon Prime is a great example of a paid loyalty program. Last year, the company revealed that over 10 million people use the service globally. This is an incredible number for a paid program that, at $119 per year or $12.99 per month, isn't exactly cheap.
The program works because, despite the price tag, Prime membership offers incredible value to customers. Prime members gain access to a whole host of features including:
Unlimited two-day shipping as well as same-day delivery in some areas at no extra cost.
Access to Amazon's Prime video streaming catalogue. While not every TV show or movie available on Amazon is also available on Prime, there is still a huge selection including original programming.
Ad-free access to Amazon Music.
Unlimited access to Prime Kindle books.
Free Games and bonuses on Twitch.
Early access to Lightning Deals. These are special discounts that are available in limited numbers.
Other savings including discounts on diapers and baby food subscriptions.
Basically, there is something for almost anyone. If a user was able to regularly use just some of these rewards, they would easily be able to earn back the cost of the subscription.
However, Prime also offers great value for Amazon. The U.S. based Consumer Intelligence Research Partners estimate that Prime users spend almost twice as much per year as non-Prime members, $1,300 versus $700.
A final thing Amazon does to make Amazon Prime more effective is to offer a free trial to the service. The trial lets customers take advantage of all the benefits of Prime for 30 days.
Tiered Program: Finnair Plus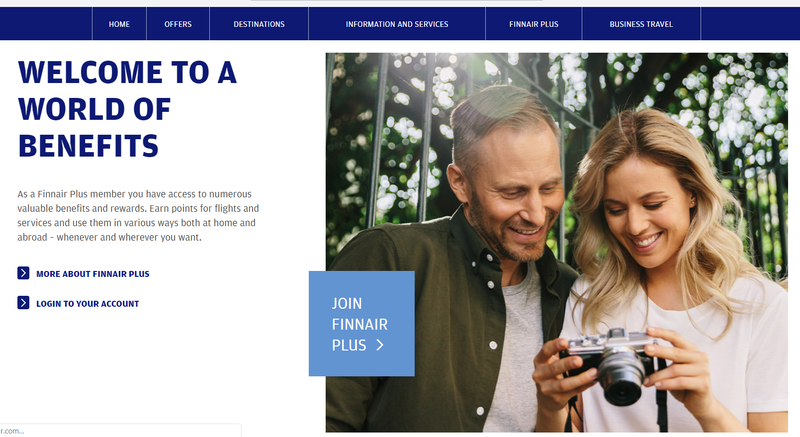 For an example of a tiered loyalty program, you could choose pretty much any airline. However, the Finnair loyalty program is a great example of a tiered program with extras.
As with many airlines, there are different levels that offer gradually increasing benefits. The first tier is Silver and can be reached by those who collect 30,000 points or take 20 flights in a year. It offers extra baggage and access to airport services such as Business Class Check-in and Priority Lane Access.
At the other end of the spectrum is Platinum Lumo which provides members with a ton of benefits including free business class upgrades.
The service goes further in several ways. As Finnair is part of the OneWorld Alliance, customers can collect points on several different airlines.
Additionally, users that will struggle to ever gain enough points to reach high tiers can use their points to buy things to make the flight experience easier such as seat upgrades, in-flight internet connectivity, or meals.
Customers can easily manage their points through the airline's app or website. The app has the extra benefit of allowing customers to book flights easily straight from their phone, which could increase the chances of repeat customers.
Coupon Program: Adidas Members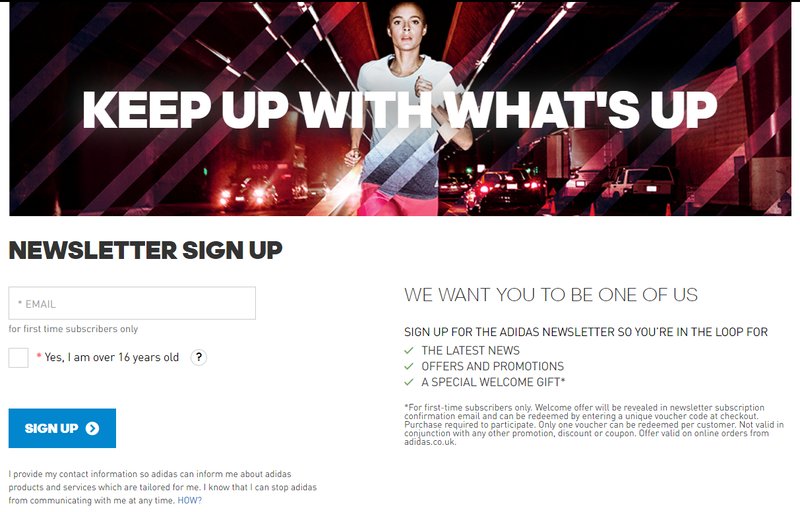 Adidas's coupon-based loyalty program is in the form of signing up to become an Adidas registered member. Registered members receive a regular newsletter that gives them news about new products, as well as notice when Adidas has a special offer or a sale.
Customers are encouraged to sign up as Adidas gives everyone that does a 15 percent off voucher for their first purchase; this is definitely an attractive offer.
While the loyalty benefits are restricted to these discounts, those who want more are encouraged to sign up for the Adidas Creators Club. This is a tier style loyalty program where customers get access to special events, limited edition products, personalized training plans, and more.
Alternative Program: Starbucks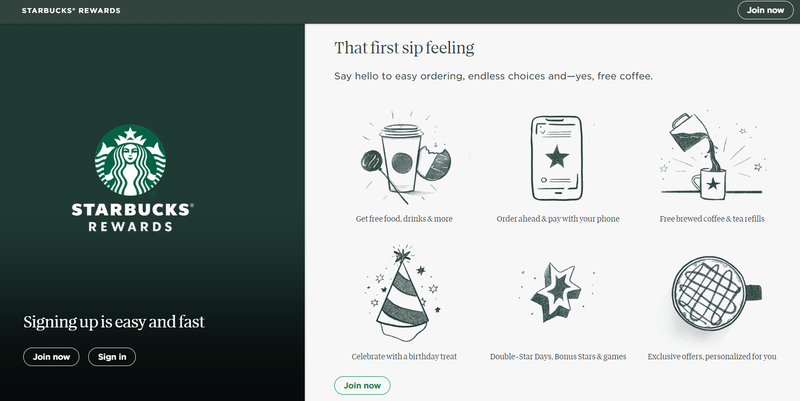 The Starbucks loyalty program is a combination of a points-based program and a stamp-based program. It also has plenty of other interesting twists.
Users collect two stars for every dollar they spend. These stars can be spent on food and drink at Starbucks. Users need 25 stars to customize their drink, 50 stars to get a free brewed coffee, 150 to get a handcrafted drink, or up to 400 to get Starbucks merchandise.
What makes the program interesting is the extras. In order to use the program, users have to download the Starbucks app.
Through the app, users can order and pay for their food. This provides the benefit of reducing the time spent queuing. Additionally, the company provides birthday treats and personalized offers.
Starbucks also gives users the chance to collect bonus stars through in-app games and double star days. A useful addition that increases the chance of repeat customers is that the app also lets users keep money in their Starbucks account.
By running the entire points program through the Starbucks app and by adding the extra benefits, Starbucks makes the program incredibly immersive. This, alongside the consistent service offered by Starbucks itself, has led to it being one of the most successful loyalty programs around.
Wrapping Up
As you'll have seen in this article, there are customer loyalty programs to suit every business type. They can be as simple or as complex as you like, from stamp programs that use cards and stamps to all-inclusive programs that allow customers to do everything from collect points to store money.
The important thing for businesses is that the customer loyalty program they use is one that their customers find appealing and that works towards its business goals. If businesses can find this balance, it won't be long before they are running successful loyalty programs.
---