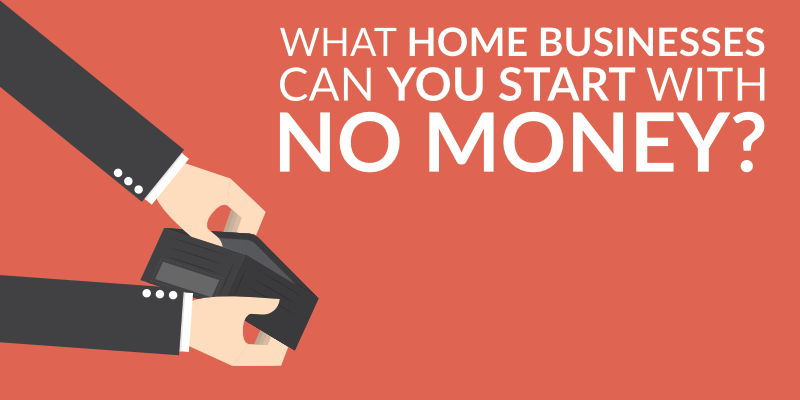 There has never been a better time to start a free home-based business with no money. In this article, we're going to look at some great home based-business ideas and how to start making money fast.
We are going to assume some assets: a laptop, internet connection, phone and a place to sit and work. A couple of ideas will involve some very minimal investment.
Let's get started. Here are some home-based business opportunities with no startup cost.
Hustle Hustle Hustle
Getting started with no money is possible, but it will require some hustling. If you have no budget for advertising or marketing you need to rely on your hustling skills to make your first few sales. Once you have some revenues coming in you may want to start investing in the business opportunities but at first, you need to hustle!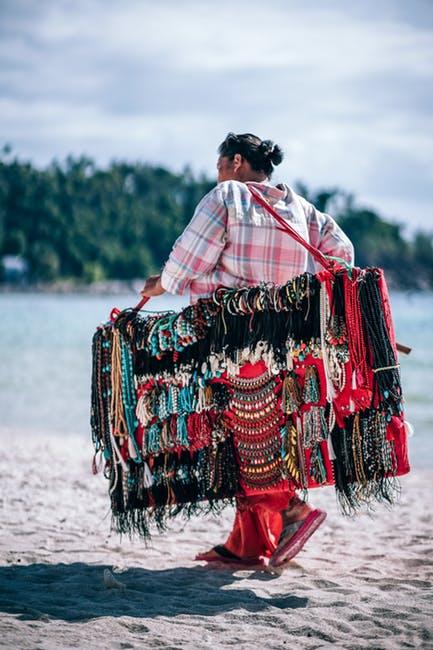 How to make your first sale with no money
Here are some ideas to make your first sale with no investment.
Send emails: If you are selling to businesses research the name and email address of the person you need to reach. Some emails aren't publicly available but a service like RocketReach can help to find those addresses – and it offers a free trial.
Post on social media: Setting up a Twitter handle or Facebook page is free, and you can start adding people straightaway. To generate interest you will need to be saying interesting things. Our article small businesses who are owning social media is a good place to go for inspiration.
Pick up the phone: Most people hate to pick up the phone and sell; it feels like you're bothering people and has bad connotations. But a targeted call to someone who you can help is often well-received, particularly in the B2B setting. Read some tips here to get you started.
Get out and meet potential customers: Trade shows can be an excellent way to meet a range of potential customers. Whatever you're selling there is probably a trade show that has relevant customers. if your business is selling to consumers locally (for example a cake business) then offer to do samples at the local fair or church – get out there.
Use your network: Don't be afraid to ask your contacts for leads or work as it's surprising what you can uncover. If you don't have any relevant contacts tap into some other networks that exist like the BNI, or most cities will have some form of business networking group you can join.
Six ways to get started
We've put together a list of home-based businesses that you can start with no money. There should be something in this list that works for you, and it will get you thinking about viable ideas.
Freelance copywriter
A copywriter is someone who writes content for adverts or other — often promotional — material for organizations.
When you think of a copywriter, you may think of someone working for an ad agency, writing text for billboards or TV adverts. However, the internet has changed the way many products are advertised and sold. This has brought opportunities for copywriters to write text for websites, blog posts, emails, social media posts, as well as more traditional mediums.
If you are a talented writer, you can have financial success as a freelance copywriter. People like Ed Gandia and Abbey Woodcock claim to make over six figures (USD) per year from their writing.

Ed Gandia's website: https://b2blauncher.com/
The sheer number of businesses that need writing services means getting started as a copywriter isn't too hard if you have the right skillset. There are also no formal certificates you need before you can start, although a good portfolio that shows off what you can do will help you get clients.
Perhaps the easiest way for someone at the beginning of their career to find work as a copywriter is to tap into their network and ask friends, family, or work connections if they need the service.
You can also try to get in touch with businesses in your area of expertise and explain to them how your services will be beneficial to their company. Another option is to sign up to freelance marketplaces like Upwork or Fiverr to connect with people who need the services of a writer.
Instagram marketer
If you spend all day on Instagram anyway, why not become an Instagram marketer? An Instagram marketer is someone who manages and grows Instagram accounts for businesses.
As one of the most widely used social networks in the world, many businesses — especially customer-facing ones — have an Instagram account to tell people about their products and connect to potential buyers.
An Instagram marketer's job will usually involve creating Instagram content such as posts and stories that will attract new followers and engage with existing ones. You'll also likely spend a lot of time analyzing the posts to find out what types are successful, as well as researching the best hashtags to help the business attract new followers.
Huda Kattan has a huge page with 32.9m followers, making $20,000+ plus per post – Instagram can be a phenomenal channel.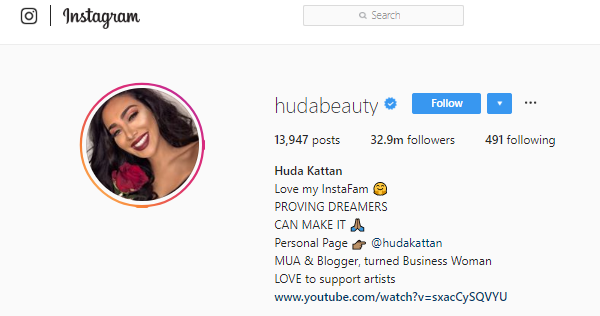 You may also have to create and plan advertising campaigns on the platform. Additionally, you may be in charge of contacting and working with influencers.
Social media marketing managers can earn good money. Payscale says the median annual salary for a full-time worker in this position is $50,000.
In terms of freelance, while the salary varies, Sabrina Phillip says she was able to get freelance social media management clients that paid $1,000 plus per month within a few months of starting out.
At the start, your network and freelance marketplaces can provide opportunities. Once you have experience and testimonials, you can begin to reach out to businesses that may be able to pay higher rates.
Wedding photographer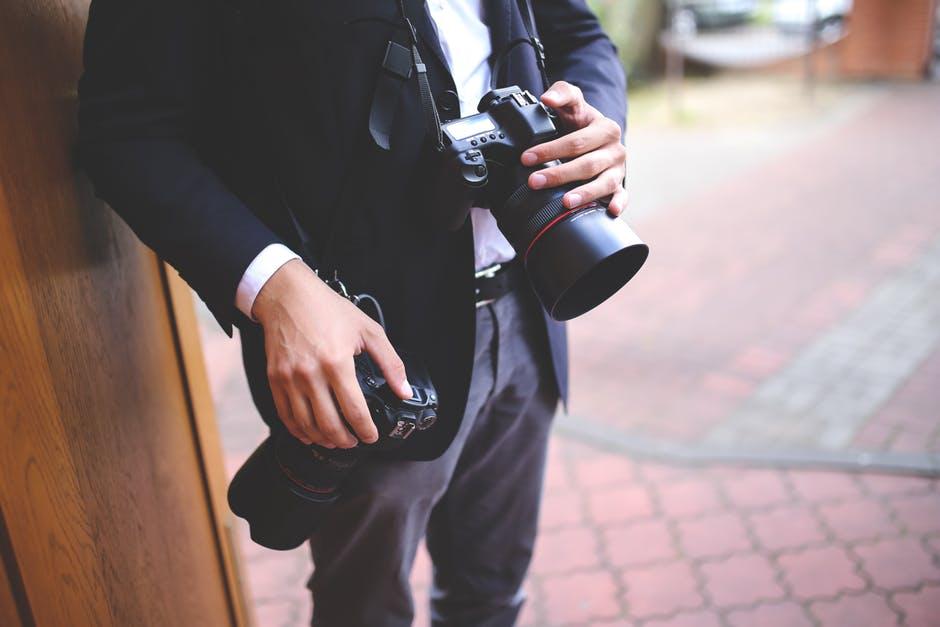 If you want to make money as a photographer, then being a wedding photographer is a great way to do so.
In this job, you'll take photos of all parts of a wedding. This can include the ceremony, reception, and even pre-wedding engagement photos: whatever the couple getting married want you to shoot.
The photos on the day of the wedding will be the most important, especially those of the couple and group shots of the wedding party. However, you'll also likely be asked to take candid photos at the event. You'll spend a lot of time sorting through and editing your pictures.
Getting started as a wedding photographer can be challenging as people getting married don't want to take a risk on a photographer who might mess things up. However, there are things you can do to break in.
For example, if you have friends getting married, you could offer to take them out for a pre-wedding photoshoot. This would be virtually risk-free for the couple as if the results aren't as they expected, they can redo the photos.
Alternatively, you could ask permission to be a secondary photographer at a wedding of someone you know. This will allow you to build a portfolio of wedding photos. Another option is to work as an assistant to a more experienced photographer so you can learn on the job.
Salaries for wedding photographers vary. According to Snapknot, the average cost of a wedding photographer in the United States is $2,814. However, high-end photographers can charge upwards of $10,000.
Grant writer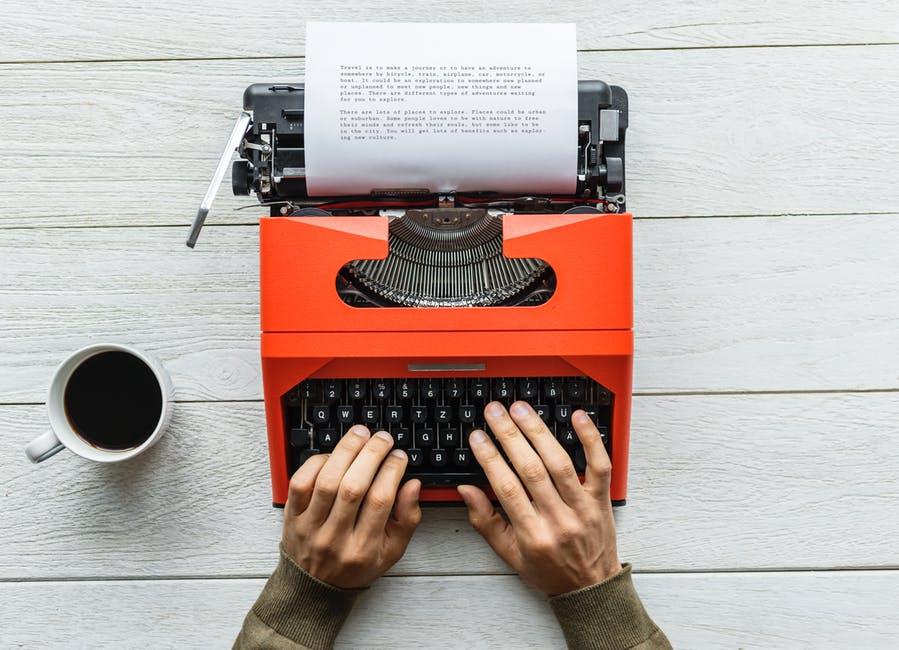 A freelance grant writer writes grant applications for companies or non-profits that don't have a full-time grant writer. A grant writer is skilled at crafting an application that shows why the organization they are writing for should be the beneficiary of the grant.
A grant application itself will usually include information about the organization and what they will do with the money should the application be successful. The writer will often have to conduct interviews and find examples to display the good work a company does.
As the grant writer is directly involved in bringing in money, a successful grant writer with a proven track record of bringing in grants can command a high salary. According to payscale.com the median salary for a (non-freelance) grant writer is $46,523. This goes up to $60,000 plus for the highest earners.
Breaking into grant writing can be tough if you don't have experience. At the very least you'll probably need to demonstrate your skills by writing a couple of sample grant applications that you can present to organizations you are interested in working with. If they like your work, they may hire you.
Alternatively, you could get in touch with smaller organizations that may not usually be able to pay a grant writer and offer your services at a discounted rate. Not only will this give you a real sample for your portfolio, but if the grant is successful, it will really stand out on future applications.
Once you have some experience, you can begin to reach out to other larger organizations that may have a bigger budget. Like copywriting, an alternative option is to try to find work on freelance marketplaces like Upwork.
App Developer
The mobile applications market size is set to hit $165bn by 2023; this presents an excellent opportunity to work as a developer helping businesses build and improve apps.
Image courtesy of www.digitaljournal.com
Many different types of businesses need apps, from local businesses like hair salons and bars to multinational corporations.
Smartphone apps have been around a while, and there has been a lot of experimentation of how to best use them for different businesses. There are now successful use cases in most sectors, so it's a perfect time to enter the market and help businesses emulate the best practice in their sector.
Getting started as an app developer will depend on your level of technical skills. If you can develop apps, that's great, but you can also use app-building tools like ours to get started – there's a free trial so you can get a feel for the software with no risk. It is designed for people with no technical skills so as long as you're willing to spend a little time familiarising yourself with the technology, you can be up and running quickly. As a white label reseller, you're able to make as many apps as you'd like for a small monthly fee.
You can offer this service directly to businesses or approach marketing agencies that have a client base and offer to provide a service to their clients.
In the app development industry having a portfolio is important for landing good contracts. You can build this up by offering to complete projects for little or no cost at first.
Cake Maker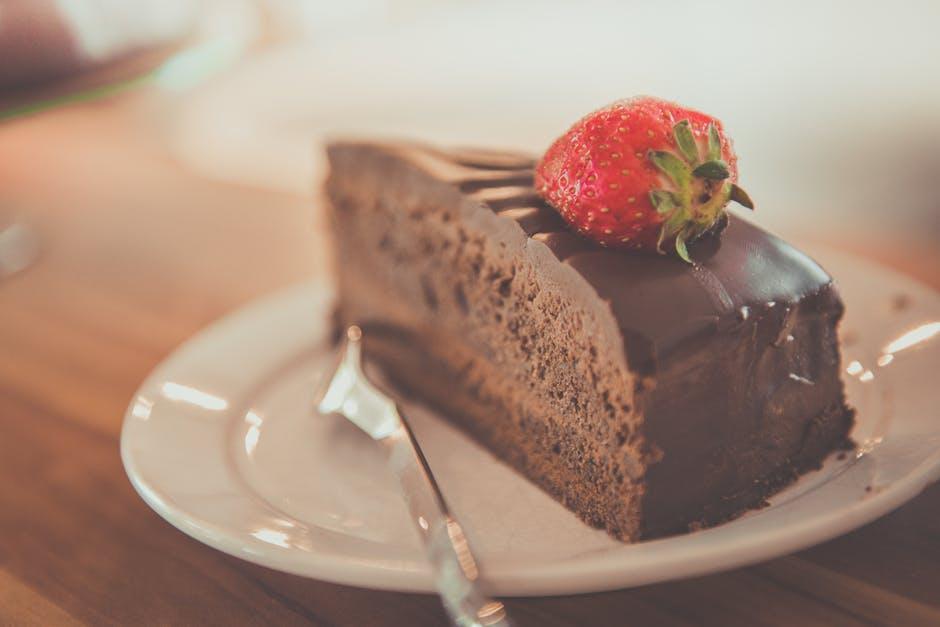 If your skills and interests are around food then making and selling some form of food product is a great way to get started.
Wedding cakes can sell for really high prices – easily over $1000 – and some sell for a lot more. Birthday and corporate cakes also sell well.
When starting from home, you'll probably start by charging a lot less to build a reputation and some customer testimonials. To build your skills there are courses you can take but to get started you should operate at a level you're comfortable with. As your confidence and reputation grows you can take on more complex projects.
To get started ask for deposits upfront and tap your network.
Final thought
Before diving in think about your skills, the demand and how quickly you need to start making revenue. Once you have started generating revenue, you can start investing in different aspects of the business.
For now it's Operation Customer Number One, and remember you need to hustle! Good luck.
---