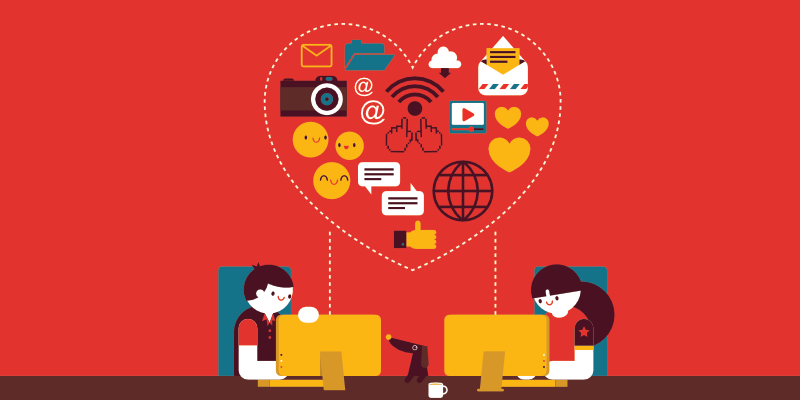 With a strong social media presence, comes great responsibility. And tons of creativity. Having a social media presence is great, but sometimes it's not enough. You need to grab and keep ahold of the attention of your community, and the most effective way to do this is to make your social media marketing stand out.
Content that is shocking, amusing, appealing and interesting is the best kind of content. This type of content will make conversations, create relationships, build your social following and ultimately, improve your brand awareness online!
I've dug deep into the social media world and picked out some small businesses that have social media nailed on the head.
Warning: Some content may contain strong language.
---
I think everyone is being too harsh on Joe Hart for not saving that free kick. He clearly had dandruff.

— Mangal 2 Restaurant (@Mangal2) 16 June 2016

As their Twitter profile states, an "Actual restaurant" in Dalston, London. The individual running this Twitter page has no boundaries, and he knows exactly what to write. It's shocking and sometimes quite offensive, but it works brilliantly. OK, not everyone will agree with this account and the content it publishes, but you can't deny the fact that every tweet creates a conversation and receives numerous likes and retweets. Not to mention, the account currently has 24.5K followers!
Admittedly, this method will not work for every business-type, but it proves that taking a risk and being a bit provocative can sometimes result in a huge increase in followers, shares and likes, and give your brand image a massive boost online.
In light of the #ENGRUS result, all Smirnoff has now been poured down the toilet.

— The Dolphin (@The_Dolphin_Pub) 11 June 2016
"Imagine the best f*****g pub ever. Then times it by a billion", as it claims in their Twitter bio. The Dolphin pub in Hackney, London uses typical pub-humour in each and every one of their tweets. To sum up what to expect from this Twitter account: Football (and other sports), boozing, swearing, and a sprinkling of politics. There isn't a single tweet posted that doesn't receive a significant number of likes and retweets. Again, another example of an account that uses today's news to create humorous and shareable content, but in a way won't be deemed as too offensive.
8 bearings, 7 plys, 4 wheels, 2 trucks some bolts and a sheet of grip #LightUpSkateboards Mathematics #StayShredding pic.twitter.com/RZcCcgkm7Y

— Light Up Skateboards (@LightUpSb) 23 March 2016
A little more light-hearted, but still fun. For Skateboarding enthusiasts in particular, Light Up Skateboards know just what their followers want to see and read. What I love about this account is that, even though they are a business that actually sell products, NONE of their updates are salesy. They simply use social media to display their products: skateboards, skate clothing and stickers. It's the way they do so that makes their profiles so successful.
Light Up Skateboards has 23.6K followers on Twitter and 17.5K likes on Facebook. That's pretty impressive for a fairly small company in a niche industry! They use beautiful visual imagery of their products, a short tagline and the hashtag #StayShredding. No Call-To-Action, no link to the website(at least, very rarely), no pushy sales posts. The consistency is key!
These are another company using Vine exactly how it should be used, to show their products in full-swing and giving skateboarding enthusiasts a better look at what they have to offer: affordable, high-quality and stylish skategear.
If you're running the London Marathon today, stop reading this and concentrate or you'll knock the other runners over.

— Arena Flowers (@ArenaFlowers) 24 April 2016
The first thing I read as I discovered this account was the bio, "Every time a magician produces a bunch of flowers as if from nowhere he has actually used a wormhole to steal from a florist. Do not applaud this." and I laughed to myself. A very clever use of a Twitter bio. I had a browse down their tweets and found myself going all the way back to April. Similar to the company mentioned above, even though they sells products, in this case, flower arrangements of all shapes and sizes, they don't often post sales tweets.
It's difficult to sum up the content they post because they've probably covered pretty much every topic you could think of in one way or another. I headed over to their Facebook page and discovered that this is the platform they use to promote and sell their products. They make use of multiple social platforms in very different ways but it works well for them. Currently, they have 29.3K followers on Twitter!
How to get them to #SwipeRight… pic.twitter.com/wSwA0NFEJy

— Orabrush (@Orabrush) 23 May 2016
In 2009, Dr. Bob Wagstaff turned to YouTube where he posted his first video that received over 26million views to date. The video hooks you in in less than 5 seconds and explains how the Orabrush works and why you should buy one. From there, the Orabrush Twitter account was born!
Currently standing at 6,236 followers and offering useful tips for brushing your tongue as well as your teeth, humorous quotes, pictures and real customer reviews, the Orabrush Twitter page is not only educational, but it sells their product in a light-hearted way. It's not too pushy, it genuinely wants to educate you. A lot of the images feature the same gentleman in a red t-shirt and white lab coat which creates consistency. "Be like this guy, he knows what he's talking about."
The one and only! The best handcrafted American burger's in Nottingham, U.K. and now serving classic American breakfast's too. Annie's uses Facebook, Twitter and Instagram to post photos of their unique and delicious burgers and specials, repost their visitor's food pictures, promote their weekly quiz and spread the word about other events they are holding or attending.
When promoting their weekly #AnniesQuiz, they let the people decide, giving them a choice of two topics. It's a great way of encouraging engagement with followers and spreading the word. Annie's makes great use of hashtags to spread awareness and create conversations.
Annie's Burger Shack knows just what their followers want to see: FOOD. With 24K likes on Facebook and 4K followers on Twitter and Instagram, this popular Nottingham-based restaurant is doing everything right. People travel from all over the country to get a bite of one of Annie's famous burgers!
Have you come across a small business who is owning social media? I'd love to add them to this list. Get in touch!
---