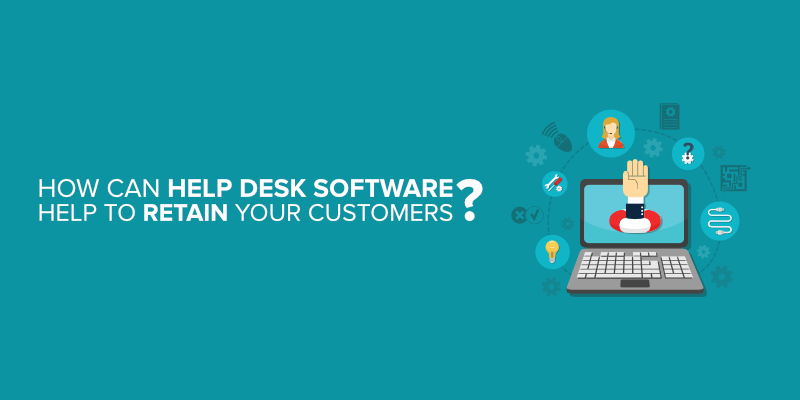 The customer is king. In a Satmetrix study, 91% of business leaders opined that in the future their competitiveness will be determined by the quality of customer experience they provide. It is important to focus on existing customers as this is more cost-effective and profitable than trying to acquire new ones. Take a look at these customer retention stats:
By increasing retention by 2%, companies can reduce costs by 10%.
Retaining existing buyers and keeping them satisfied saves five times the amount spent on gaining new consumers.
By increasing retention by just 5%, you can boost your profits 75%.
There is no doubt that investing in customer retention can help you enhance your profits. But how do you achieve this? To retain customers and turn them into brand advocates who bring in new customers, you need to emotionally connect with them.
A study by Harvard Business Review discovered that consumers do connect emotionally with companies. It states that there are four connection levels with level four being the one where customers become brand loyalists. When consumers move from level three to the highest level, profitability increases for the company. Therefore, businesses should focus their resources on graduating consumers to level four from three to make them enthusiastically loyal about their brand and products.
How can your company provide top-notch customer service? To start, you can invest in a quality help desk software solution that offers useful features to your customer support agents. Often, it pays to shortlist your options among the best-in-class solutions like Zendesk. But you can always go further and evaluate other Zendesk alternatives to find the one that matches your workflow. Then, you can identify consumer pain points and resolve them using the software.
Minimizes Bad Customer Experiences
In a study, 59% of US-based respondents said they would move to another firm if it guarantees better service. More than product or price, consumers switch loyalty mainly because of bad customer service. A customer may feel dissatisfied because of the quality of the product or due to a rude employee. If the problem is not resolved promptly and satisfactorily the problem intensifies and causes business loss.
The solution is to provide timely responses to customer issues. The help desk solution consolidates all customer interactions from all channels and makes them easily accessible. It organizes messages and categorizes them conveniently to boost efficiency. You can then easily focus on priority messages to make your customer service more effective. Your customers will like it if their concerns are addressed and resolved promptly.
Routes Queries to the Right Agent
Customers will feel frustrated if they are transferred from one agent to another. They hate it if they have to run from pillar to post to get their issue resolved. This means that they have to repeat their query all over again which only exacerbates their frustration.
Help desk software is the answer as it directs the customer to the right agent. By organizing all customer communications, it enables managers to route each query to the appropriate person for the job. This enhances efficiency and ensures the customer gets a quick and satisfactory response to their issue.
Enables You to Offer Support on Multiple Channels
Today, consumers can access customer support from anywhere. They can use their desktop, laptop or smartphone to contact a company. Customer support is no longer restricted to phone and email channels. Top companies offer an omni-channel experience and customers can select from multiple platforms to contact support agents.
Help desk software ensures this as it offers multiple contact options to customers. These include Twitter, web portal, email, live chat, and phone. The tool's integration streamlines the customer experience and makes sure all parties get connected even though they may be using different platforms.
Sorts and Prioritizes Received Queries
Some customer queries need a prompt response while others can be delayed a bit. Plus, some queries could easily get lost in the bulk received every day. Help desk software helps to efficiently and conveniently sort and prioritize all queries. You can set programmed principles to sort and prioritize queries based on importance and urgency and this automation helps to make your customer support operations more efficient.
Tracks Support Performance
Help desk systems can assist to track the performance of your customer support unit. Managers can get detailed performance reports on every team and agent employed for customer support. You can track details such as the amount of queries handled by a team, their facilitation output, how much time was taken to resolve each query, and other important metrics.
This information helps you to understand the strengths and drawbacks of your customer support unit. You can then create effective strategies to eliminate the drawbacks and make your processes more efficient and productive.
Conclusion
You can read the detailed reviews on popular websites for software ratings and reviews to find a suitable help desk platform for your customer support needs. As this article shows, this type of software is indispensable if your company wants to enhance agent productivity and provide quality customer service which is essential for customer retention and satisfaction.
Author Bio
Chief editor of review team at FinancesOnline Alex Hillsberg is an expert in the area of B2B and SaaS related products. He has worked for several B2B startups in the past and gathered a lot of first hand knowledge about the industry during that time.
---