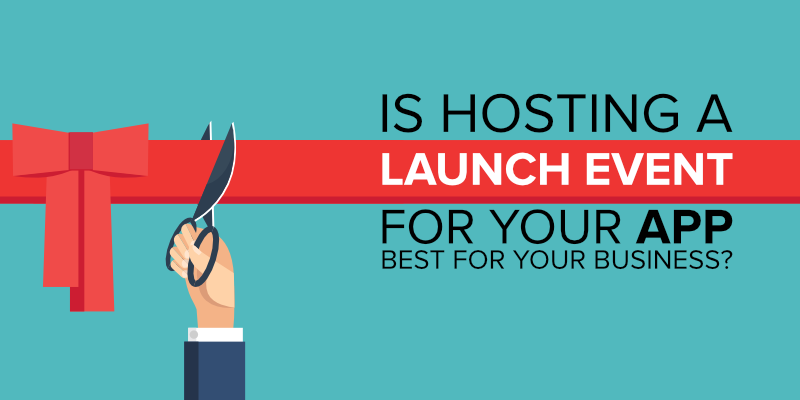 31 percent of marketers believe that hosting events is the most effective marketing approach over email marketing, content marketing, and digital advertising. This is one of the reasons why marketing teams propose launch events to spread the word out about new apps. However, it often takes months of planning and thousands of dollars in expenses to pull off a successful launch event. Even if you invest considerable resources, success is not always a certainty.
In this article, we help you take a step back and assess whether hosting a launch event for your app is best for your business. If you answer yes to the 3 questions below, a launch event could be an excellent idea for your business.
1. Do You Regularly Engage Your Customers?
Hosting an app launch event serves two purposes: introduces the app and boosts the company image. This can be true for businesses that already have a well-established brand.
However, businesses that have yet to make a name for themselves may struggle to attract a crowd. Even if you manage to get a good number of people to commit, people may change their minds at the last minute. Experienced event organizers expect a 50 percent dropout rate for free events. Therefore, you must first capture the attention of your business' target customer base before hosting a launch event. This requires regular engagement.
Let's compare two businesses as an example. First, let's say you are a popular local pizza chain that earned a significant share of the market by making great tasting pizza and delivering it in under 30 minutes. Even though you have plenty of customers, your relationship with them spans the length of a phone call. Now, let's say you're a retail store. You know most of your customers by their first name because you've trained your staff to provide a personalized customer experience. You even engage your customers on social media by running contests, promotions, and other campaigns.
If you're in the same boat as the pizza chain, perhaps a launch event for your app is not the best way to go. You might struggle to convince your regulars to attend, considering that you don't have a deep relationship with them. It takes more than two-minute phone calls to build relationships with customers. You need to engage them on a regular basis to develop the kind of relationship that will get them excited to attend your event.
If you foster stronger relationships with your customers through constant engagement, then you should explore a launch event for your app. You'll strengthen your relationships with customers even further by hosting an event to premier your new app.
2. Do You Have The Manpower & Budget For A Launch Event?
All in all, you can expect to spend around $5,000 – $8,000 on an app launch.
A launch event will most likely cover the following expenses:
Location rental – Costs will depend on site and number of expected guests, unless you're planning to have the launch at your business location.
Caterers – Like venue, costs will depend on the number of guests and the type of food and drink to be served.
Decorations – Think about balloons, banners, signs, and other decorative items.
Equipment – The sound system, DJ, and chairs and tables, if not provided by the caterer or venue, will cost extra.
Server tips – At the end of the night, you have to give something extra for the crew.
Promotion materials – You'll need press releases, business cards, flyers, banners, and online ads to advertise the launch event.
Company manpower – You or your marketing team's hours to work on this project and promote the launch event.
For many businesses, these costs are beyond their marketing budget for the year. One way to lower your costs is to find sponsors or launch partners who are willing to cover some of the costs in exchange for some free marketing. However, that can take the spotlight away from your app, and you might still end up paying a big chunk of expenses. Keep in mind that once the launch is over, you'll need to spend marketing dollars on a regular basis to keep your app top of mind with customers. A launch without consistent follow up won't be successful, and you'll need to budget for that too.
Finally, remember that in addition to money, you'll need in-house staff, freelancers, or vendors to handle all of the above tasks. In particular, promoting the event is an important task that should start weeks, even months, before the actual launch party. If you want to keep your internal team focused on other work, you have the option of hiring a PR and marketing firm to market your launch event. Just keep in mind that boutique PR agencies may charge between $5,000 and $10,000 in retainer fees.
3. Does Your App Generate Revenues?
If you have an app that generates revenues, then you might be in a good financial position to host a launch party. However, if your app was created for the convenience of your customers, then you might want to rethink your position of hosting a launch event.
Udacity is a good example of an app that was primarily created for the convenience of subscribers. The education-based website has a free app that lets subscribers browse free courses and download course content on mobile devices. The app comes as an added value to customers. However, customers can't purchase courses on the app.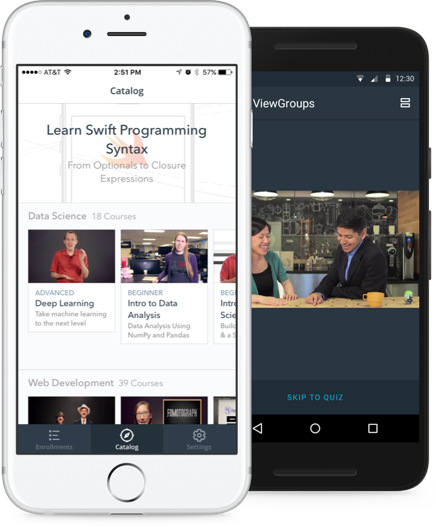 Udacity's mobile interface
Source: Udacity
On the other hand, a spa or salon app that lets customers book an appointment is a great candidate for a launch event. The technology can get the business ahead of competitors. More importantly, the app itself can become a big revenue stream for the business. You will most likely recoup your expenses from hosting the event with a surge in revenues.
Launch Party Alternatives
Hosting a launch event for your app poses many risks. In addition to dismal show-up rates and financial losses, you also have to consider the weather, traffic situation, and other factors that are beyond your control. That's why it's wise to consider other available ideas before committing to a launch event.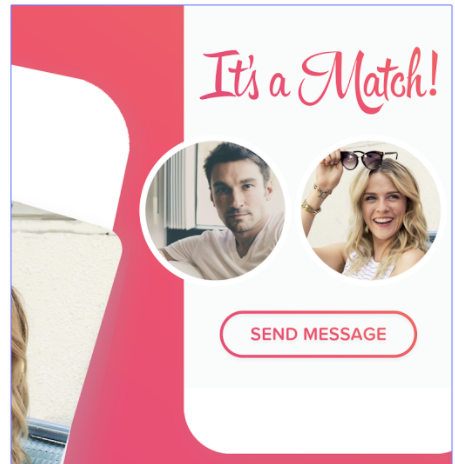 Tinder's mobile interface
Source: Google PlayStore
Tinder's marketing strategy helped it become the world's most popular app for meeting new people. Instead of hosting a formal app launch, the company threw college fraternity parties. Attendees could enter only after downloading the app. That approach was instrumental in pushing the app to number one on the list of top grossing apps on Apple's App Store.
There are other creative ways to promote your new app with costing your company a fortune including:
Connect with Influencers – Find influencers who are followed by your market and build healthy relationships with them. Let them know that you are building an app, and you'd be happy to sponsor them in exchange for promoting your app to their followers.
Blog Announcement – If you have a healthy following, you can simply write a blog post about your new app and share it on your social media accounts.
Advertise Your App In-store – Post stickers of your QR codes on your store's windows. You can even print flyers and businesses cards with QR codes that you can distribute to your customers. With QR codes, your customers have a direct download link to your app.
Popup Launches – Instead of having one big event, you can host several launch events on a smaller scale in multiple locations. With a small booth and a banner, you can serve food and drinks while you and your team have fun introducing the app to your customers.
Host an Open Bar – Head to a popular pub or club in your area host an open bar. Put up banners of your app and QR code stickers. Those who download your app enjoy free drinks.
Take some time to evaluate other options before investing time and money in a launch event.
Conclusion
Hosting a launch event for your app is risky business. You have to consider show up rates, expenses, and other variables that you can't control. That's why it would be best to take a step back and assess whether a launch event is best for your business. Consider your market share, brand influence, budget, nature of app, and other ideas before committing to a public affair.
This was a guest post from Maggie Aland. Maggie is a staff writer and marketing expert at Fit Small Business, where she writes how-to guides and articles on marketing for small business owners.
---

Learn how to promote your event: Event Marketing: the Essential Guide to Marketing Your Event