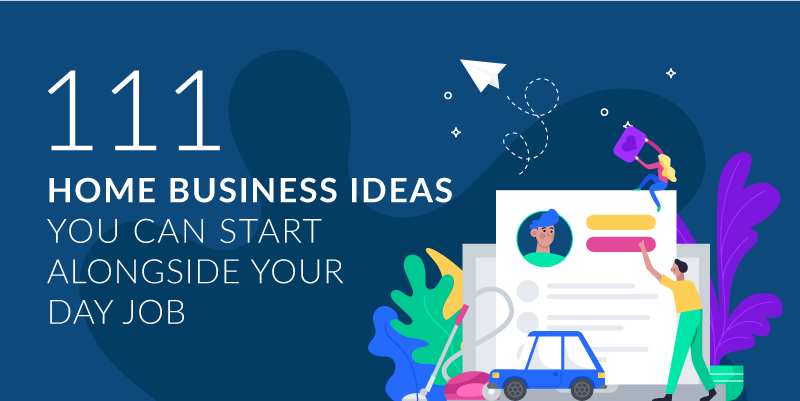 Technology has made setting up a home business ten times easier than it was even a decade ago. According to a study by Bankrate 44 million Americans have a side business and this number looks set to grow as setting up a home-based business becomes more popular.
We've put together this guide to give you a huge range of ideas to get started on your journey to setting up a home-based business alongside your day job. We've split it into sections and tried to come up with a list that has something for anyone no matter your skills, age or available time.
So without further ado let's get started.
---
Brokering

Brokering deals between buyers and sellers is a good home-based business because a lot of your time will be spent on the phone and visiting clients.
Travel Agent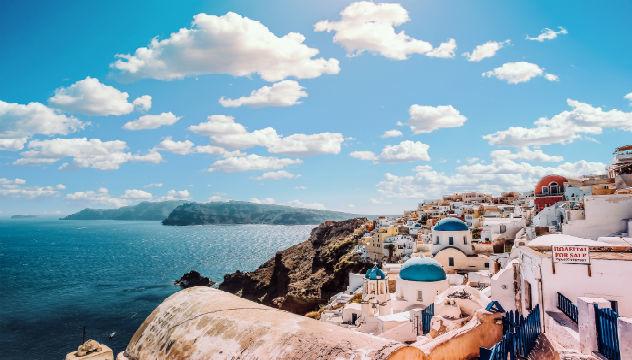 Starting your own travel agency is a great way to earn extra income whilst building long-term relationships with your clients. Becoming an expert on a specific location is the best way to carve out a niche in the market and offer genuine value to your clients.
Your role will entail speaking to clients about their chosen destination and the activities they want to take part in while on their holiday. You can then use your expertise to sell them specific resorts that in return pay you commission for your efforts.
Connecting with a host agency is a great way to start and they provide information, training, and resources such as management systems to help get you going. Their guidance can be invaluable.
There are a number of articles available online which will help you understand the fundamentals of setting up your agency, as well as the relevant training and accreditation which makes this a viable side business idea.
Real Estate Agent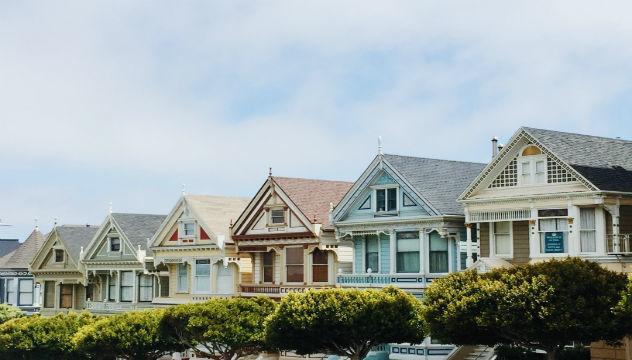 Buying a property is a significant life event for many people and often represents their entry into 'adulting'. As a result, they will likely need help and advice along the way, and guess what, so do the sellers, making this a good home business idea.
It can be worth shadowing another real estate broker if possible so you can get used to the language used and the typical process. Real Estate Express is a fantastic place to start enrolling in online courses and also worth bookmarking so you can check-in for your continuing education.
In spite of housing bubbles bursting from time to time, the real estate industry is here to stay. Highs and lows can offer opportunities to both buyers and sellers. It's your job to be their 'go-to' broker when the time is right and to be able to help them get their dream purchase or sale over the line.
Insurance Broker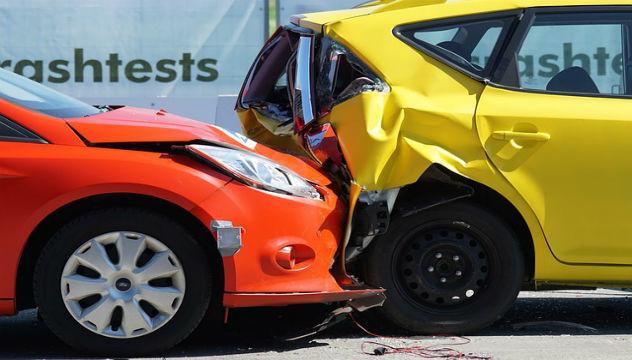 As with all broking, your job is to make the transaction for both buyer and seller as easy as possible. Typically you take a commission, but equally, you could work on a separate business model.
Fundamental to this is in-depth knowledge of the insurance industry, so if you don't have experience in this sector, now is the time to start following every social media account and reading the trade press.
Although you'll be starting out on your own, spend your time checking what the big players do. Research the software they use like Quotall so you can think like a big company but act in a quicker and slicker fashion.
Go back to the start of Brokering here or the main contents page here
---
Business Services

Using your skills to help other businesses can normally be done remotely as a home-based business.
Translator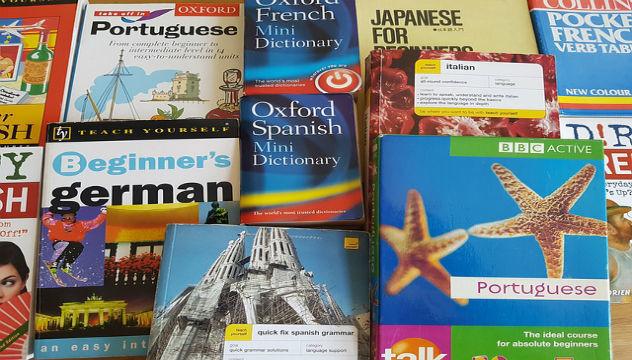 Those skilled in languages and looking for a side business have an obvious option – become a translator. According to the U.S Bureau of Labor Statistics, the demand for translators is set to grow by 18 percent between 2016 and 2026, far above the average expected growth rate of seven percent, making it a great business idea.
There are no specific requirements to become a translator, other than being adept at two (or more) languages. However, there are certificates and even degree courses you can take to help you improve your craft.
It will help your work if you are a good writer in the language you plan to translate into and if you have experience in the field you want to specialize in. Different language pairings are more or less sought after than others which can affect how much you are able to make.
As for finding work, you could apply to a translation agency, use freelance marketplaces, or simply cold call companies you think would benefit from your service.
Virtual Assistant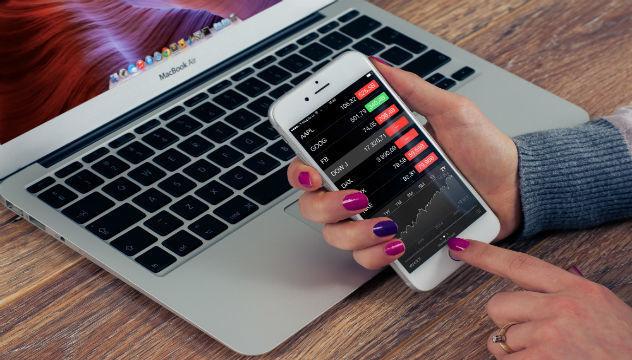 Virtual assistants help people — often small business owners — with day-to-day tasks. The exact work of a virtual assistant does depend on the client and the assistant's specialties. Tasks typically include email management, social media management, data entry, schedule management, or customer support. Of course, some virtual assistants may have expertise in certain areas that means they are able to help in other parts of the business.
The great thing about being a virtual assistant is that you can do it as a home-based business, in a café, on a beach, or basically wherever you have an internet connection. Before getting started, it can help to have a website to market your service. Alternatively, you can use freelance marketplaces to find clients.
Gina Horkey claims to have had success as a virtual assistant and she has produced an in-depth guide on how to get started that you can find here.
Sell Professional Services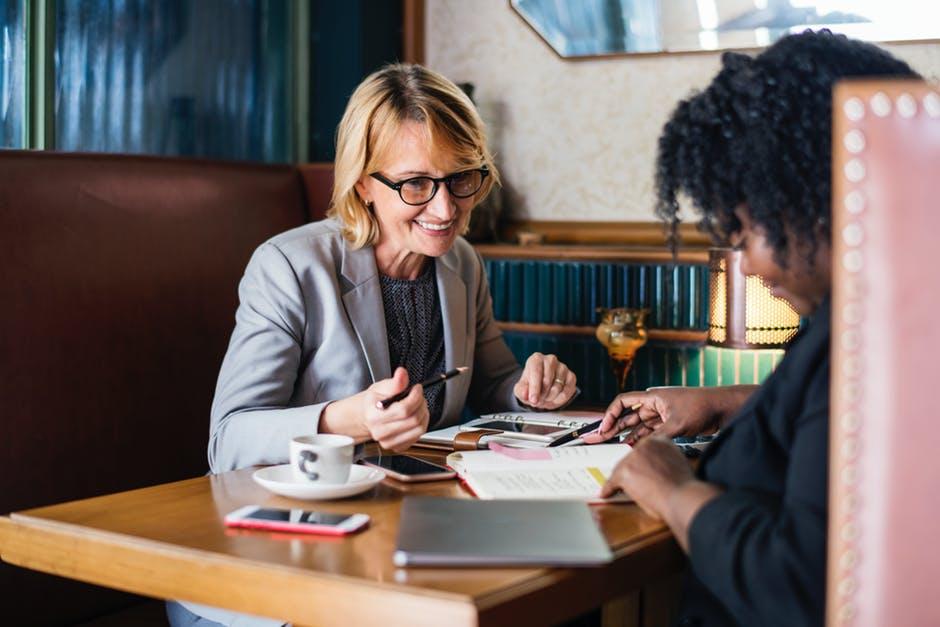 When you think about the types of services you can sell on Upwork, you may think about web or graphic design, marketing, or writing services. These can all be done remotely so work well as a home-based business.
However, the platform is also used by the likes of lawyers, accountants, tax service providers, and others. If you are qualified in professional service and perhaps want to branch out on your own, this could be a good way to get started.
Interpreter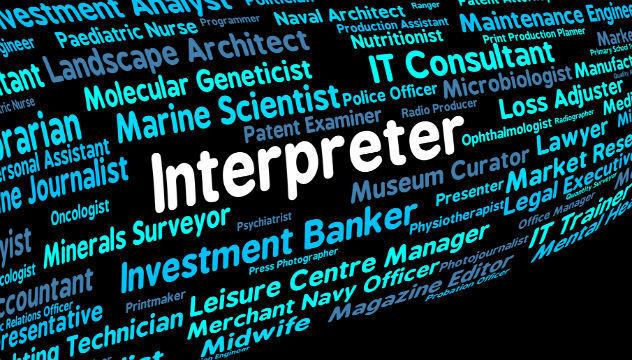 Much like being a translator, being an interpreter is a good way to make use of your second language.
While translators change pieces of writing from one language to another, interpreters translate speech in real-time. This can either be in two directions (simultaneous interpretation), or in one direction (consecutive interpretation). This means you will have to have a very high speaking ability in both the languages you want to interpret in.
There are many ways to become an interpreter. Formal careers in large organizations or government positions will often require degrees or significant experience working in the language you are translating into. You can also get a certification, although the exact type you will need depends on the area you live in.
However, if you don't have either of these things you could still keep an eye out for opportunities on sites like Upwork, or approach smaller businesses that you think may need your services. As with becoming a translator, the fee you can charge will depend both on how in-demand your language pairing is, and how many people in your area can speak those languages.
Small Business Consultant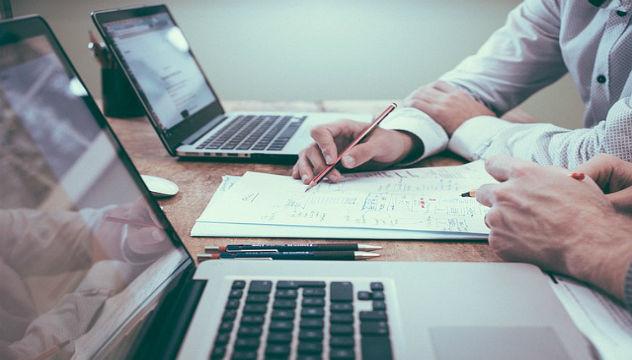 If this list is anything to go by, there are plenty of opportunities for people to start a home business.
However, not everyone has the practical skills required to make their home business idea work. If you have experience running a business, you could use your knowledge to help others get their ideas off the ground.
The exact thing you specialize in will depend on your history and qualifications. However, you'll likely have to help clients out with positioning, their business model, and practical details such as finances and taxes (speaking of which, there are quite a few tax write–offs for consultants as well). Exactly what you do will depend on your experience and your client's needs.
Your success will likely depend on the results you achieve. The bigger these are, the more you'll be able to impress potential clients. According to Careerlancer, the average salary of a freelance business consultant is $48,000.
Virtual Call Centre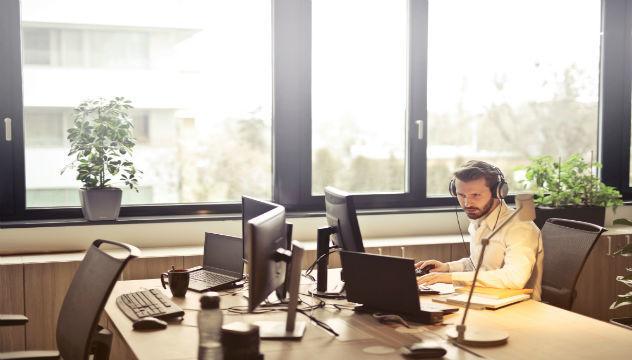 If you are just looking for a home business outside your working hours, you could try to find a virtual call center job. In these jobs, you will take calls at your home, just as if you were working at a call center.
The jobs will often be part-time or temporary. In some cases, it can be beneficial if you speak a second language. This article has a list of 53 companies that hire virtual call center workers. The pay for most of the jobs on this list is low, with most hovering around the $10 per hour mark.
If you get a taste for the work you can set up your own business in the field.
Organize a sector networking event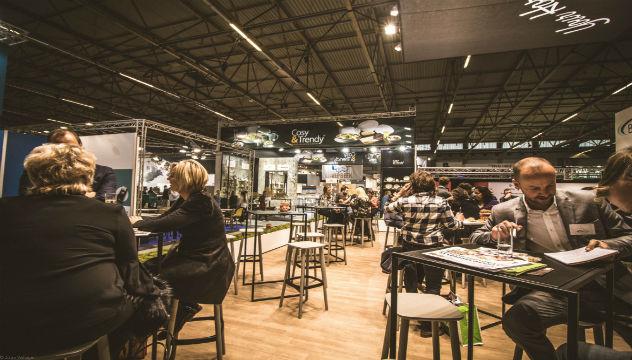 Anyone keen to progress in their career should always be looking to meet and learn from their industry peers. Whether it's sharing best practice, getting some face-time with a sector guru or just talking shop in an informal environment, industry meetups happen all the time from dawn until dusk all over the world. They can be large or small, and all of them can be sponsored.
As an event organizer, you need to be on top of everything from promoting the event and ensuring the people arrive, through to ensuring the logistics run smoothly and that the sponsors get value. However, it's very simple to set up as a home business. You won't even need a website, you can use platforms like Eventbrite for free if your guests won't be charged.
Done properly, the attendees and sponsors will leave the event feeling enthused and asking when the next one is. Be sure to keep both up to the speed of future dates and maximize your content by posting and tagging on Twitter and other social media.
Bookkeeper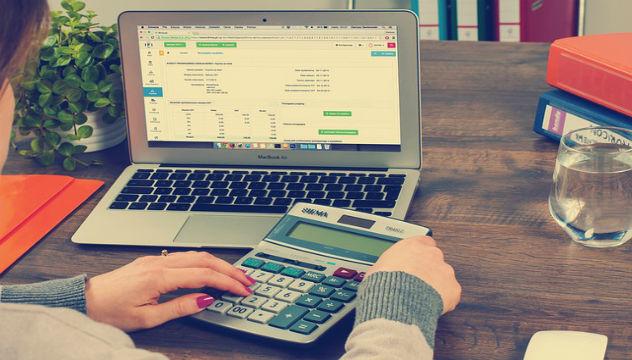 Anyone running a business or dealing with multiple payments needs to keep a record of all financial transactions. Whether a legal firm or corner store, recruitment consultant or window cleaner, this needs to be done and is often put to the bottom of a list, particularly if there isn't a paid employee whose job it is to do this.
Setting up as a bookkeeper is a relatively simple home business with many courses out there to help you master the basics. Once you are ready to go, set yourself up on Bark to generate clients. Approach small companies that you have regular interactions with – it could be that they have a need or are looking to change their existing arrangements.
Having financial records in order is a necessary evil – be that useful arm of their business.
CRM Implementation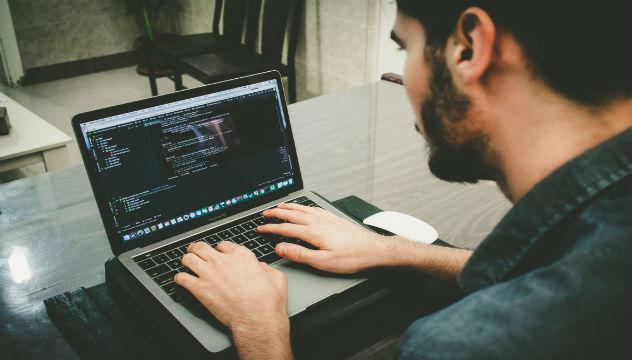 CRM software is now the biggest software market in the world, with revenues set to reach $80bn per year by 2025.
The Economist wrote that data is now the world's most valuable resource. Businesses recognize the importance of capturing, analyzing and deploying the right data – and a good CRM system is an essential tool to enable this.
Setting up a business helping other businesses implement, change or select CRM is potentially a very lucrative side business.
To get started it makes sense to pick a niche; this can be in terms of the CRM you specialize in and also the type of work you do.
For example, if you are a Zoho implementation consultant this specificity will appeal to businesses needing that exact task completed. It makes sense to become certified with a provider to learn the right skills, enhance your credibility and maybe even get some pipeline. For example, Zoho partner recruitment is here.
Go back to the start of Business Services here or the main contents page here
---
Cooking

This can be a good home business idea, especially if you have space at home to cook or even better, host events.
Cooking for Small Events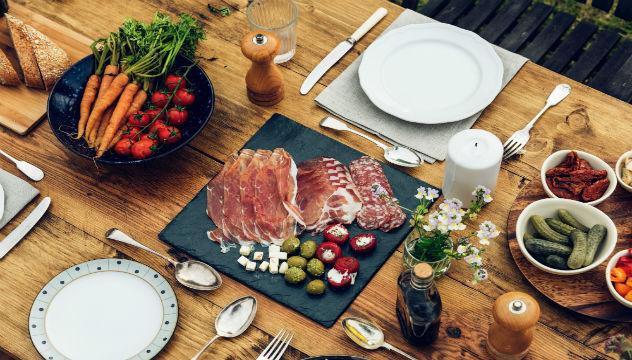 Offering easy to make but tasty nibbles for small functions can be a great way to earn extra income as a side business whilst allowing you the flexibility to fit around your current day job. This can be a lucrative business too with the average home-based caterer earning between $30,000 and $80,000 a year according to Shopmoo.
It's important to know your market but also your ability level. There is no point offering beef wellington for a wedding dinner if you're only capable of producing sausage rolls.
Finding your niche and researching the market is key to establishing a successful business. When researching your area look at the market leaders and what they offer. If there is a high demand for it and you can produce it that can be a great place to start.
There are some good free resources available online that provide guidance on starting your catering business and cover topics such as business planning, marketing, and insurance.
Cooking Classes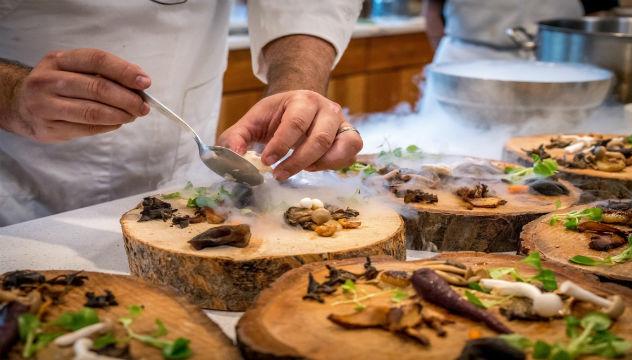 If cooking is your passion then a good way to earn extra income at home is to teach others how to cook. There are a variety of cooking classes available from basic to advanced so you can offer courses at a level that you're comfortable with. Basic cooking classes are a great place to start and the good news is that there's plenty of demand.
Finding a niche is a great way to offer value to your customers while making sure you're teaching subject matter that you know well. One caveat here is to make sure there is a demand for what you're offering so you can attract customers.
Start by contacting your local health department and check their guidelines on what licensing you need as well as insurance cover. Location is also an important factor and ties in with the point above because if you can hire a commercial kitchen to teach from, they will almost certainly have all the regulations covered which will allow you to focus more on your classes.
Sell Cakes
Some side business ideas have the potential to explode into multi-national businesses; others can remain as small as you want. Selling cakes is certainly one which sits in both camps. Whether baking and selling for birthdays, christenings, weddings or school events – there are always willing customers.
Use something like Pinterest to get started. This will ensure your portfolio can be shown off in real-time and customers have a point of contact. As the business grows, you will want to get a website in place particularly if you then choose to offer cake making classes and look to other revenue streams.
Always think about what your unique selling point is. You could be the tastiest, classiest or maybe even the wackiest design out there. Whatever it is, stick to it and watch those profits rise.
Food Truck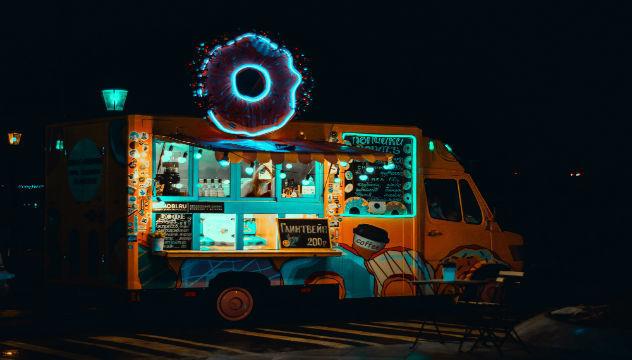 Setting up a food truck with the right proposition for customers can be a great way to get a side business up and running.
There is a lot to consider but the two key points you need to get right are location and food. Getting a great pitch is vitally important so you have the customer footfall and also the type of customers that can afford your prices.
The cuisine is important because you need something that consumers love, where the margin is high, and that offers enough variety to get people coming back.
Marketing food trucks are important and an app is a great way to allow customers to order directly and also to push out promotions. The AppInstitute app builder is a great tool for getting an app built quickly, at a low cost and to a high specification.
Here are a few more tips to get started.
Go back to the start of Cooking here or the main contents page here
---
Creative

With the huge amount of platforms currently available there has never been a better time to bring your creative business idea to reality.
Graphic Designer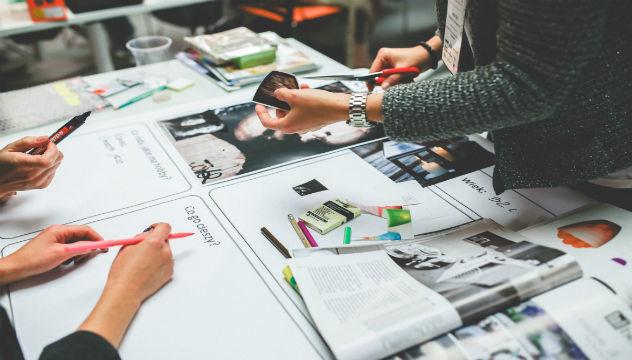 If your talents lie in design, you could earn money as a graphic designer. In this job, you'll create visual concepts for businesses and other organizations. While it may help to have formal training, a certificate isn't needed as long as you are able to create high-quality images that customers like this works well as a business idea.
You'll likely do most of your work on Adobe Illustrator, so ensuring you know the ins-and-outs of this software can be a big help. There are plenty of online illustrator courses you can take; this one on Udemy is highly rated and doesn't require any previous knowledge.
Before searching for jobs, you'll need to build a portfolio. Perhaps approach charities or non-profits to see if they need your help. You could also make designs for your own projects. Once you have a solid portfolio and experience, you can begin to target businesses that may require your services.
Podcaster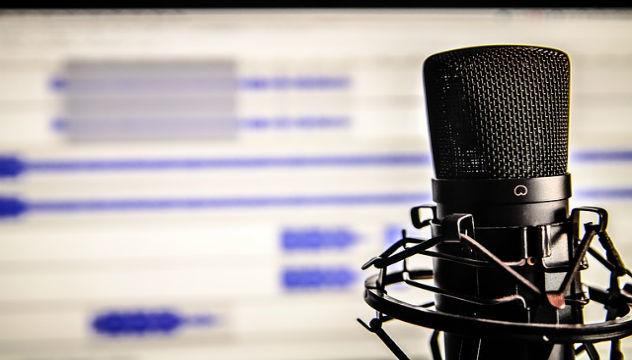 There are a few ways to make money from podcasting. The first is by selling advertising spots. According to John Lee Dumas, advertising spots sell for between $18 and $25 dollar per 1,000 listens. To make decent money from this home business idea, you'll need a lot of listeners.
Another way is by creating a subscription podcast. While most podcasts are free, if you can provide real value or something that people can't get elsewhere, you may have a product you can sell. An easy way to set up a subscription service is through Patreon. You'll be able to create tiers of subscribers that get access to different types of content depending on how much they pay.
When getting started, the hardest part will be building an audience. While there is no easy way to get listeners, being active on social media, ensuring your podcasts are available on as many platforms as possible (SoundCloud, YouTube, iTunes, etc), and interviewing guests with existing audiences can be a good way to get started.
Sell Crafts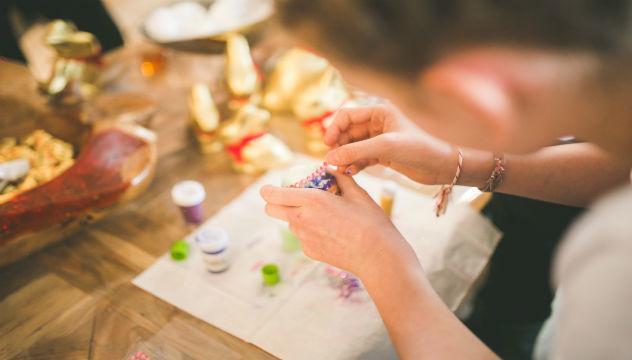 If you have a talent for crafts, you may be surprised to learn that there are plenty of services out there to help you earn money from your hobby as a side business.
Etsy is perhaps the most well-known outlet that is dedicated to crafts. On Etsy, it is easy to create an online store and get your product in front of a large audience. The service helps with marketing, payments, analytics, and more, so you basically only need to concentrate on creating your products. Amazon has a platform called Handmade by Amazon that you can apply to join too.
If neither of these services takes your fancy, this blog post has a list of resources that you may find helpful.
Start a YouTube Channel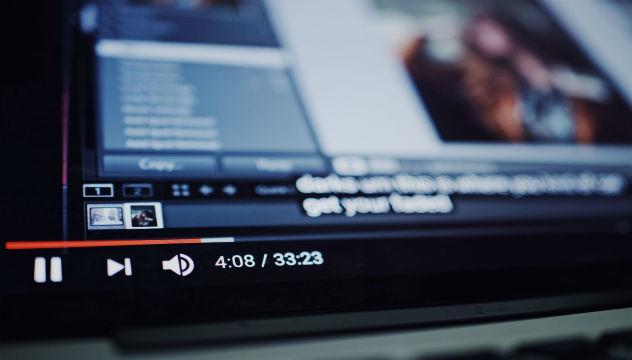 Much like starting a blog or a podcast, it's not easy to make money on YouTube. However, if you are successful, it can be a way to earn money doing something you love.
First, you'll need to create a YouTube channel — check out our guide here. Like when creating a blog, your channel should be about something you can create a unique and interesting content about. It also helps if the potential audience is large and the market isn't too saturated.
While it's possible to make videos with just your phone, to be successful in more competitive niches your videos will need to be high quality. Investing in items such as a gimbal, a decent microphone, a proper camera, and professional editing software can help.
As for getting people to view your videos, it can help to know how YouTube ranks videos. Be sure to take advantage of the tips in this blog post when naming and posting your clips.
The easiest way to begin making money is by showing ads before or during your videos using the YouTube partner program, although to be accepted you will have to fulfill certain requirements such as having more than 4,000 watch hours in the last 12 months and more than 1,000 subscribers. A full list of the requirements can be found here.
Design and Sell T-Shirts (or other items) on TeeSpring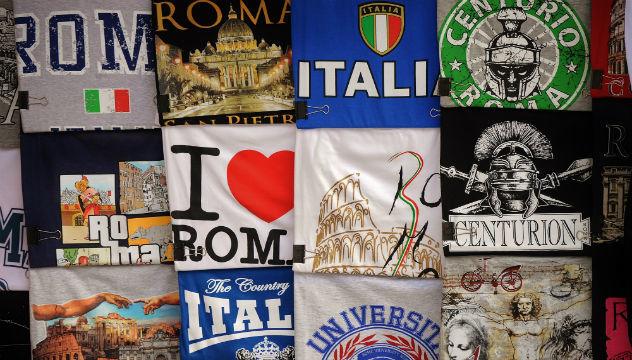 TeeSpring is a website that lets anyone create and sell t-shirts and other items making it an appealing home business idea. The best part is that you don't have to worry about manufacturing or mailing the shirts to customers. You just design the shirt and TeeSpring takes care of the rest. This makes it an incredibly easy way to make money as a side business if you are successful.
To sell shirts, you'll need to be adept at marketing. It will help if you already have an audience – whether via a blog, podcast, or social media page. Having graphic design skills will help make your shirts look as appealing as possible.
If you don't have an existing audience, you have options. Plenty of people claim to be making money using highly targeted Facebook ads that show t-shirt designs related to where someone lives, their jobs, or hobbies. As Facebook ads can be bought cheaply and it doesn't cost anything to design shirts, this is a fairly risk-free strategy.
Interior Design Consultant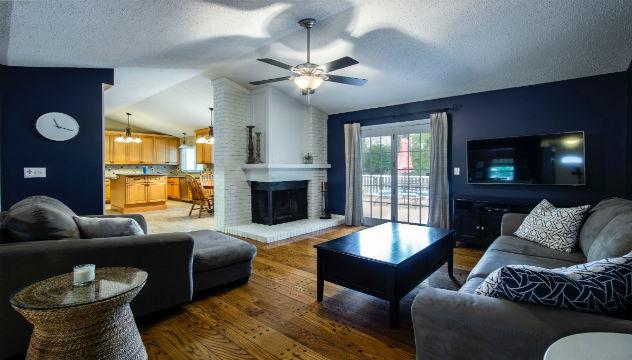 An interior design consultant works with clients to help design and decorate their home interiors. There are plenty of existing platforms out there that already provide services and the easiest way to get started would probably be through one of these.
Decorist accepts applications from people wanting to set up as a home business. Homepolish does too, although their application form doesn't make it clear if they accept solely remote positions.
Going out on your own will be a bit trickier as you'll need to find your own clients. As with other types of freelance work, if you don't already have a reputation in the field, you'll have to begin by creating a portfolio to make this business idea work. You can then use online advertising or word-of-mouth to attract clients.
Video Production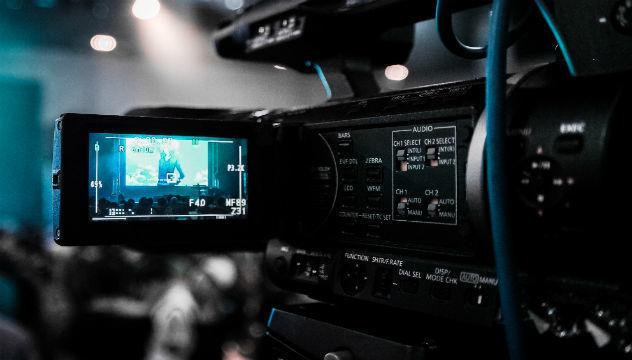 Nowadays, everyone has a smartphone. This means many people have the ability to shoot incredibly high-quality videos. Unfortunately, not everyone who has a smartphone knows how to actually produce and edit videos that do the original material justice.
If you have skills with professional video editing software such as Adobe Premiere, you could set out to start a business as a video producer. When looking for work, you could start by looking at freelance marketplaces.
Alternatively, you could take a more proactive approach and look for businesses or YouTubers just starting to make video content but who don't quite have the expertise to make the content of a high-enough quality.
GoDaddy has a full guide to getting started as a video editor that you can check out here.
Music Production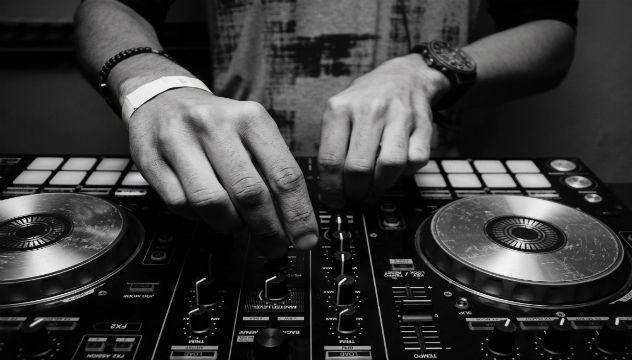 If music is your passion then why not earn some extra money from it as a side business? Music production software such as Logic Pro and Pro Tools allows professional music editing and creation from the comfort of your own home. All you need is your computer and a copy of the software which can be bought outright for around $550 or on a subscription basis from $29.99 per month.
From live band/orchestra recording to digital music, all tracks must be edited and mastered in order to be consistent and clear on different audio devices (from your home music system to your phone and DVD player). This is where there is money to be made. Using platforms such as Upwork can put customers at your fingertips with a number of music engineering jobs advertised on the platform. The work is also applicable to audiovisual opening even more avenues to paid work.
Go back to the start of Creative here or the main contents page here
---

---
Deploy Assets

An effective home business idea is to make extra income from the assets you already own.
Uber Driver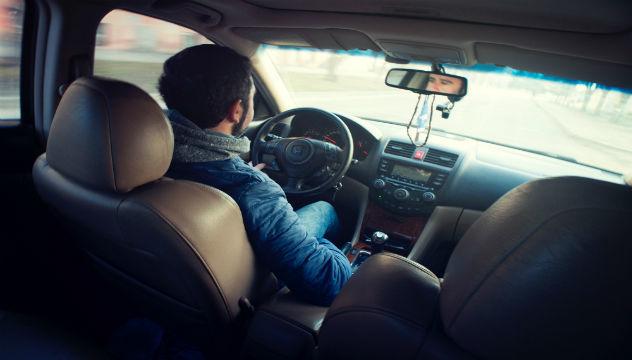 Driving for Uber is great because it allows you to earn money on your own schedule. You can also start earning as soon as you are accepted as a driver, meaning it's possible to earn money quicker than with some of the other business ideas on this list. Assuming you already have a qualifying car, there are almost no upfront costs.
However, before jumping in there are things you should consider. For example, you'll have to pay for petrol, which will eat into your profits. You'll also have to be comfortable driving for long periods of time and be happy with the customer service aspect of the job. Ridester has a great guide to the pros and cons of being an Uber driver.
While Uber may be the most well know ride-sharing app, you could also try Lyft.
List Your Home on Airbnb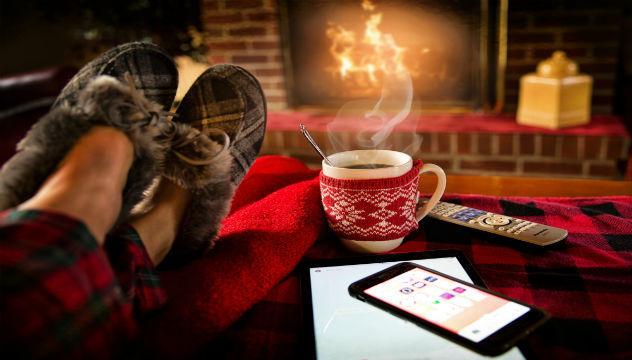 If you have a spare room in your home, an easy way to start a home business while you are in full-time work could be to list your home on Airbnb. Depending on the area you live in, you could earn a lot of money by renting a room out this way.
While getting started just requires you to list your home on the website, there are things you can do to improve your chances of getting customers. Putting some effort into your title and summary will help sell your accommodation. Additionally, taking high-quality photos — or hiring a professional to take them — can help show your accommodation in the best light. You can find a ton of info about the whole process by reading this blog post on Guesty.com.
Before you start, however, you should check whether it is actually legal for you to list your home on Airbnb in the area you live in. Even if it is legal, there may be requirements you have to meet or actions you have to take to stay on the correct side of the law.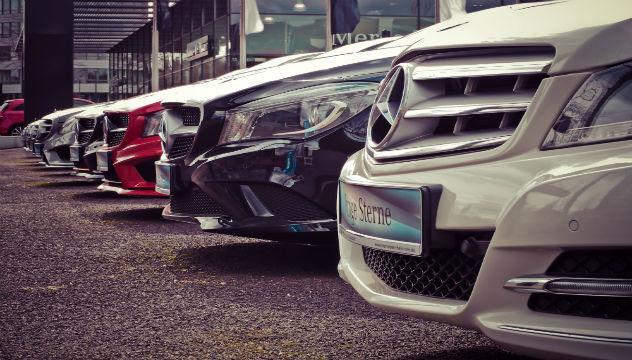 Turo is a car rental marketplace that lets car owners list their vehicles for rent. It's simple to list your car: the website will automatically set the pricing based on the location, type of car, and other details, although you can also set it yourself.
The website sorts out insurance and it's totally free to list your car – Turo will simply take a cut of the rental fee.
Rent Out Your Stuff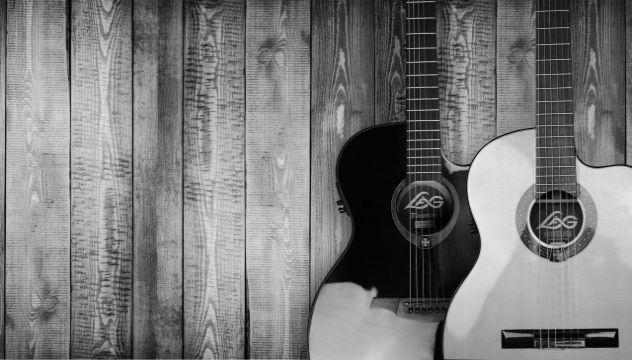 Many of us have expensive things we don't use, yet don't quite want to get rid of (I'll learn the guitar one day, ok?) However, what if instead of these items just sitting there collecting dust, they were out earning you money?
That is exactly what apps like Lendr, Skipti, and Gaifong claim to allow you to do.
The apps let you rent pretty much anything. From DSLR cameras to tool kits, to canoes, to golf clubs. Many of these things make a ton of sense to rent instead of buy. Pretty much the only thing stopping you earning money seems to be whether the app has a large following in the area you in.
As well as the apps mentioned above, there are other, more specialized services, which allow you to rent designer clothes or handbags.
Go back to the start of Deploy Assets here or the main contents page here
---
Household Services

An easy home business idea to get started with is anything that helps people around the home.
Cleaning Service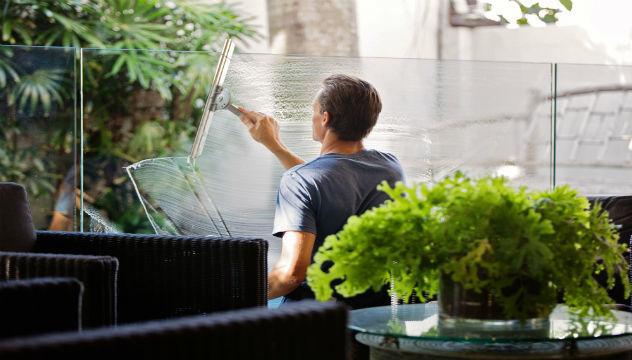 Assuming you know how to clean, then you could start a side business as a cleaner. In fact, you may be able to start a cleaning business even if you don't know how to clean by positioning yourself as the manager. You can then hire others to do the cleaning for you. Chris Schwab says his business brings in around $60,000 a month from cleaning residential homes — and he does none of the cleanings.
In terms of getting started, you'll first have to get work. One way to do this could be to distribute flyers in the area you want to operate in. You could also use Facebook ads or classified services like Craigslist to find clients.
Once you have a couple of customers and you're doing a great job, you could begin to scale by asking your clients to recommend you to people they know. You could increase the chances of this happening by offering referral benefits such as discounts to both the referrer and the new customer.
Dog Walking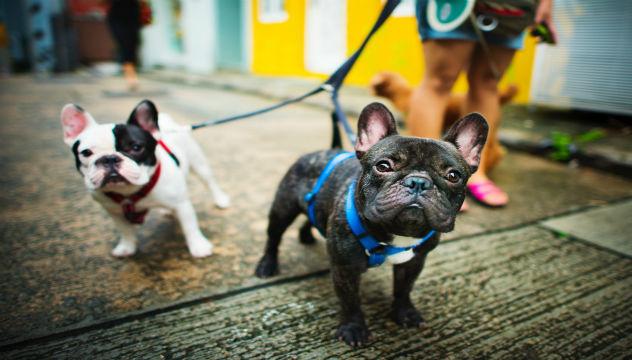 Many people have dogs, but not everyone has the time to take them for walks. If you enjoy being outside and want to earn some extra cash, then starting a dog walking business could be a good way to go about it. Dog walking doesn't require any particular skills, although a familiarity with dogs is obviously going to help.
Getting started is similar to starting a cleaning service. You'll need to find customers, probably by advertising your services online, via leaflets or adverts, or on classifieds sites like Craigslist. Also, like cleaning services, you could grow the business through referrals, and even hire extra help if you choose to scale the business.
This article on The Balance Careers is a good resource on the more practical aspects of running a dog walking service (hint: get insurance).
Decluttering Expert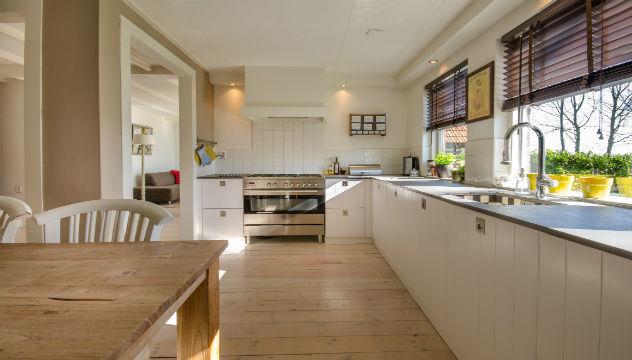 The mega-success of the Netflix show 'Tidying Up with Marie Kondo' shows there is a serious interest in decluttering. If you have a knack for tidying up and organizing your space, then now could be a great time to capitalize on this interest by starting a home business decluttering people's living spaces.
You may not realize but there are professional associations for organizers. In the U.K. there is the Association of Professional Declutterers and Organisers, while in the U.S. there is the National Association of Professional Organizers. Joining one of these organizations could help you stand out and gain contacts. You can also take courses or join conferences through these groups.
Handyman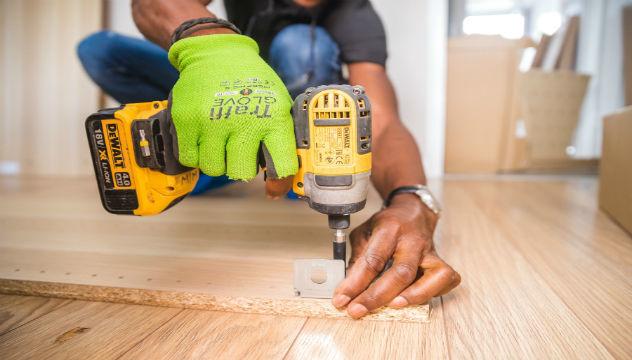 If you are handy around the home, you could set up a side business to help people with tasks. While it would be possible to go out to do this alone, by flyering or advertising in classifieds, perhaps the easiest way to get started is through an app like Handy or Task Rabbit.
Types of work available on these sites include furniture assembly, cleaning, and moving and packing. Handy claims that people who work on its service can earn up to $22 an hour as a cleaner, or up to $45 an hour as a handyman. The app offers the ability for you to work on a flexible schedule, meaning it could be possible to do in your free time around regular working hours.
One thing to note is that to work with Handy you must have paid experience in your area of expertise. Meanwhile, Task Rabbit requires you to attend on onboarding session in your city.
Ironing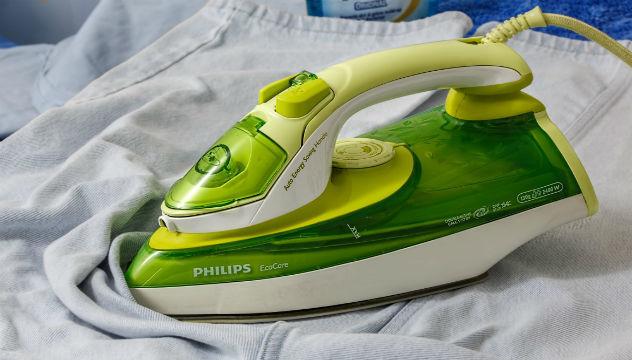 Whilst this may not be the most glamorous of home business ideas, it's certainly one of the most accessible. With no training or qualifications and minimal overheads and set up costs, this is a business that can be started quickly and relatively easily.
One prerequisite is the ability to iron, which most people have on some basic level at least. The rest of the business relies on good marketing and customer service.
Normally ironing can be collected from the customer, taken away, ironed and then returned within a few days. Logistics is key to the efficiency with most ironing companies planning their collections and returns in batches based on location.
If you don't want to start your own business then you can buy into a franchise. There are several to choose from and all of them provide you with guidance and resources to get going. This can be a great way to gain access to customers via an established brand.
If you do decide to start your own business there are numerous articles and resources available online offering help and guidance.
Gardening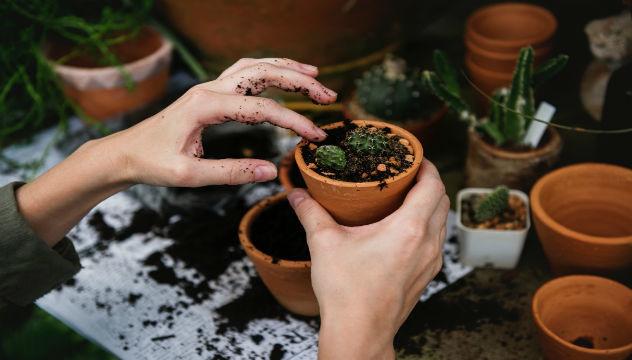 If you enjoy working outside and aren't afraid of a little manual labor then starting a gardening side business could be for you. With duties ranging from grass cutting to tree pruning, there is a wide variety of tasks that need to be addressed.
Most of the tools that you need are readily available and don't cost much. You might even own a number of them already, especially if you have an interest in gardening.
Different disciplines within gardening require varying levels of training and insurance. For example, if you are working as a tree surgeon you will need to pass a chainsaw safety course as well as putting the relevant insurances in place.
USA Today state that you should focus on your main products and offer value and expertise to your clients. Giving your business more of a niche focus can help in the early stages while you establish your company – you can always expand your services at a later date.
Small Home Improvements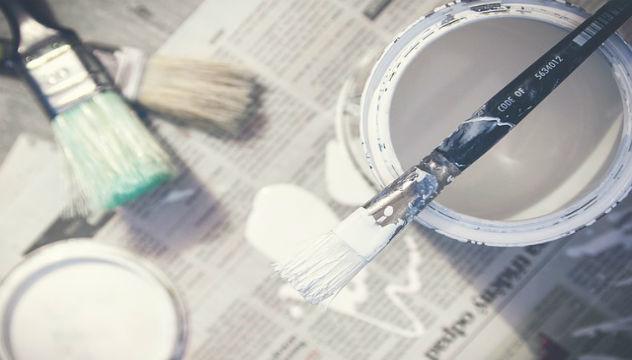 If you're handy around the house and capable of general DIY then this can provide you with extra income as a side business. Basic tasks such as painting and decorating, tiling and hanging pictures are all skills that are in high demand.
It is important to offer services that you are confident you can deliver and to make sure you don't overstep your capabilities. There is a high demand for simple tasks so making sure you deliver quality work is important.
You need to make sure your business holds the relevant insurance to ensure you and your customers are protected. This will also help you gain customers as you can advertise this and show you are a professional business.
There are several online platforms that advertise home improvement jobs and these can help you get started while you build up your own marketing.
Oven Cleaning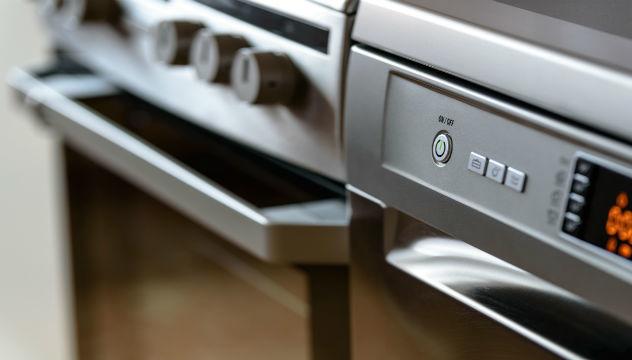 This isn't glamorous but part of the reason it's a good home business idea is that most people don't want to do it.
If you're happy to get your hands dirty and visit customers at their homes then this is a great small business to start. The tasks are very simple and easy to learn. The equipment and products you need are cheap and readily available so you can get started quickly.
Local advertising is a great way to build your business and attract customers that are close by, which will help you complete more jobs per day.
Another way is to buy into a franchise. The advantage of using a franchise model is that all of the branding, management systems and training are included (although always check this with the company before you sign up). Leads to local customers are also available and you can start earning money almost immediately.
Carpet Cleaning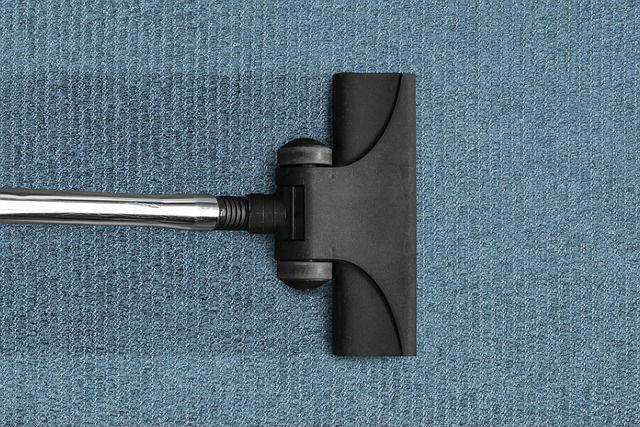 The majority of homes in the U.S have carpet, which needs to be professionally cleaned on a regular basis. Carpets harbor dirt and pests over time and this is where you come in.
Most people don't have the time or will to undertake a professional carpet clean and probably wouldn't know where to start even if they did. It is a job that people are happy to hire someone to undertake as it's reasonably affordable and saves them spending a day getting their hands dirty.
It can be lucrative too, with the average carpet cleaner in the U.S reporting profit margins over 40%. That's not bad when the average clean can cost around $200. That becomes even more impressive as those same companies report hourly earnings between $80 and $100.
There are some excellent articles online about starting your company, and most claim it can be done with very little capital.
Child Minding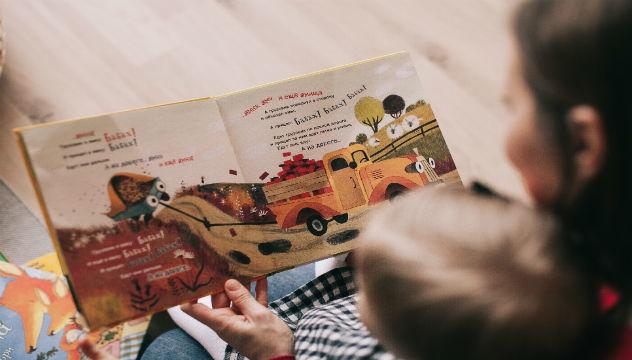 If you enjoy spending time around children and taking care of them then starting a child daycare business could be a perfect fit. You can offer after work and weekends so it fits around your day job and there is high demand in the U.S for the service.
You need to make sure you have a suitable and safe environment for the children and will also need to apply for a daycare license so make sure to check with your home state.
You need to attend a 30-hour childcare training program and pass with a rate of 70 or above to be approved. From there you will need to complete a child emergency response and CPR course and make sure you have the necessary first aid equipment.
There are numerous articles online offering guidance and advice on starting your business so make sure to do your research.
Home Entertainment System Setup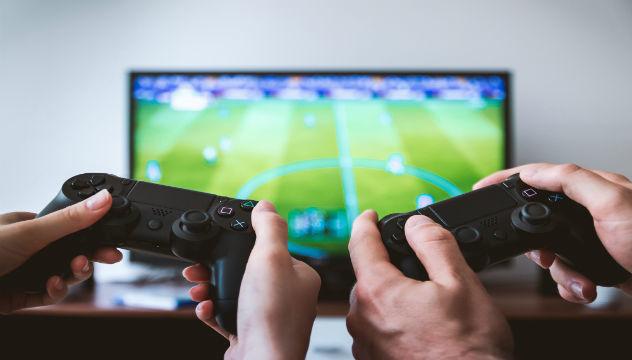 Know your HDMI from your RCA? Your Ethernet from your Coaxial? Then perhaps you could find work as a home entertainment system installer.
A home entertainment system installer helps people set up their gadgets so they all communicate and work as they should. You'll need to know how all the different pieces of equipment fit into the overall setup, as well as how to identify when things go wrong.
You could offer services for people who already own their equipment, or even for people who need help buying new devices for their homes. You could also combine the entertainment installation with things like home network setup, making this a home business with different revenue streams.
Finding consistent work may be tough unless you live in an area with a high concentration of people, or you are willing to travel. You may want to focus on classified adverts, flyers, word-of-mouth, or even local SEO in order to get customers.
Cat Sitting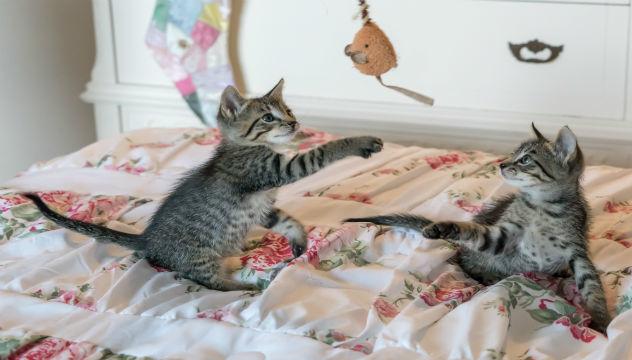 Exactly what it purports to be. In the same way, as your parents used a babysitter for you as a toddler, cat owners now do the same for when they go away on vacation. And unlike looking after a screaming child who wants his mum, a lot of cats don't even spend all that much time indoors.
Realistically you will be doing very little apart from putting out new food, clearing up any mess from the litter tray and changing water. Therefore this side business really shouldn't take up too much time but will offer you the opportunity to grow your client base very quickly. Websites like Rover are brilliant for finding clients – they will take a small cut but it will get you up and running in a flash.
Everyone knows a cat lover so lean on your friends and family network to help you find work.
Go back to the start of Household Services here or the main contents page here
---
Marketing

Lots of people set up home businesses in the marketing field, making it one of the most popular sectors for side business ideas.
Social Media Marketing Manager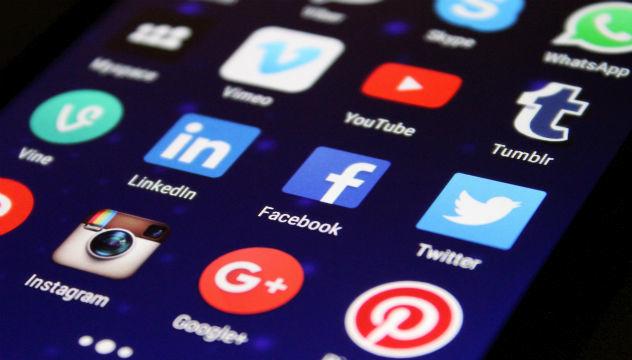 Most businesses have a presence on at least one social media site. While some companies have a dedicated team to manage social media accounts, and others share management duties among staff, there are many who are happy to outsource the management of their sites, presenting a great opportunity for people looking to set up a home-based business.
If you want to become a social media marketer, you'll have to be skilled at both creating posts that engage with the business's target audience and analyzing trends and patterns that produce popular posts.
You don't need any formal training to enter the field, although a deep understanding of how social media works will help. If you feel the need to brush up on your skills, there are plenty of free courses out there, including the ten you can find at this link. If you need some inspiration, Sabrina Phillip says she took on contracts worth over $2,600 a month within months of starting out.
Google Ads Specialist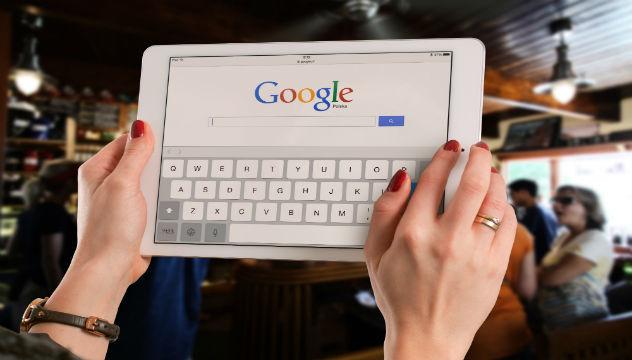 Did you know, over 35 percent of all money spent on ads online in the U.S. is spent via Google? This provides a huge opportunity for people who are experts in advertising on the platform to set up a home business.
In order to get freelance work managing a company's Google ads, you'll need to be familiar with the platform, as well as with what makes an effective ad.
While you don't need any formal training, a background in marketing could help you convince employers that you're the right person for the job. If you don't have this, you should at least have a proven track record of creating effective Google Ads. Like with the other freelance business ideas in the list, in order to get started you should either leverage your network or check out a freelance marketplace.
If you want to find out more, Google offers a course on advertising via its platform. Check it out here.
Instagram Influencer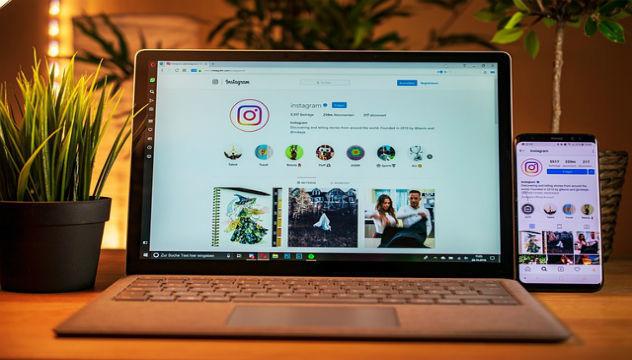 If you love Instagram, you've probably already thought about becoming an influencer as a home business idea. Just take photos of the things you love, write an interesting caption, put in a couple of hashtags, and watch the promotional opportunities roll in.
Of course, it's much more difficult than this. To stand out, your photos will need to be incredibly high-quality. You may also need schedule your Instagram posts in advance so that you have a regular stream of content going out throughout the day. It'll also help if you have a unique niche that you're not only passionate about, but that also has a large audience. This blog post has a ton of ideas for niches you can use.
On Instagram, there is no option to attach ads to your posts like there is on YouTube, blogs, or podcasts. Instead, you'll likely make money by selling sponsored posts. How much you can sell a post will depend on your audience.
As a starting point, Later.com claims that many digital marketers adhere to a rule that says they'll pay around $100 per 10,000 followers for a post, although this will vary depending on several factors including the niche and the audience.
As for getting started, this is one of the easiest business ideas on the list. Just create an account and get posting!
Affiliate Marketing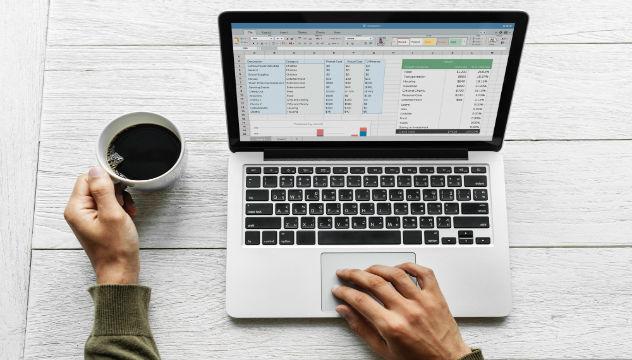 Affiliate marketing is when a marketer receives a cut of a sale for promoting a product. While it can be tough to earn money when starting out, once you begin to gain an audience it can turn into a good source of passive income.
One way to start affiliate marketing is to create a blog or website about a certain product or product type. Common articles can be reviews, product comparisons, guides, or basically anything that people wanting to buy a product may search for.
Perhaps the hardest part about starting will be bringing people to your site. You'll need to begin by creating some high-quality content that is SEO optimized. You'll also need to come up with a profitable niche that you can write posts about (or hire others to write).
Luckily, it is fairly common for brands to offer affiliate schemes on their products, so finding a niche shouldn't be difficult. Amazon Associates is a good place to start looking for products or niche ideas.
Facebook Ad Management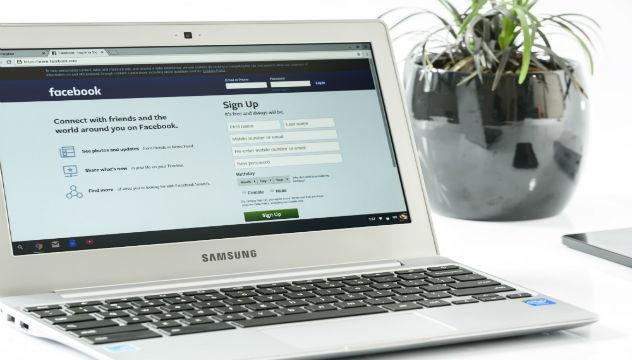 If you have a reasonable understanding of Facebook and online advertising then you can turn that knowledge into a home business
Most businesses have an online presence and the majority of those are utilizing Facebook. Managing adverts (ads) on Facebook or any platform is time-consuming, especially for a small business owner who is likely far from an expert. This is where you come in.
Managing businesses' Facebook ads can be a lucrative and flexible side business idea. Once you learn the most efficient ways around the ads manager then you can provide your customers with great value and it won't take heaps of time.
There are some great resources available online that can help you understand Facebook ads as well as provide guidance on building your customers.
Online platforms are a great way to get business too with companies advertising contracts for providers to bid on.
Twitter Marketing Consultant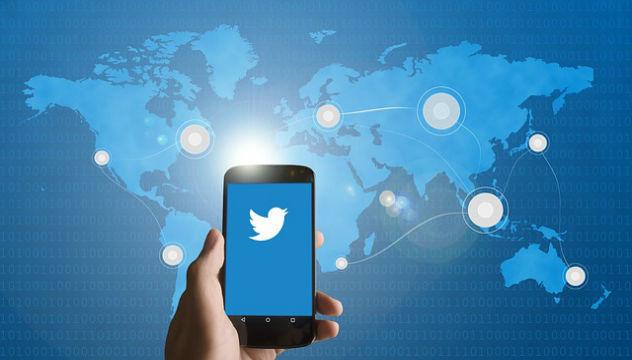 Some brands are content with hundreds of followers on Twitter, some want millions. What they all want and need is good content keeping them ahead of their competitors. However, knowing what your competitors are up to is a time-consuming job, particularly if there are new competitors jumping out from nowhere on a regular basis.
Research the 'Twittersphere' and produce reports on the regularity and content of posts from across their sector. If they want to generate more followers then look at who is following their competitors and get following them as well.
Map out a month's worth of content for your client allowing for emergencies and unforeseen events. Be sure to present this in a manner where you aren't telling them what to do but highlighting that no one is doing this currently within their business – then make sure you check in regularly during the month to show the progress being made.
AppInstitute Reseller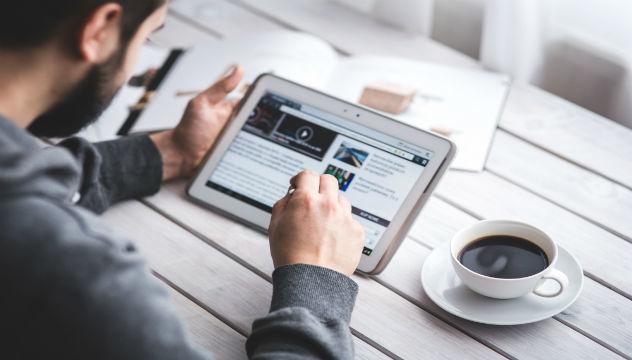 With over 140,000 apps built, AppInstitute is the number one white label app builder. By using powerful software you can build high-performance apps for businesses without writing a single line of code.
So if you are good at relationship building and working with businesses to solve problems then setting up a business building apps might be the perfect place to start.
With access to sophisticated white label software, training, support, and sales collateral you can have an infrastructure in place very quickly. This allows you to go out and start building relationships and winning business.
Take a look at some case studies of businesses that use the AppInstitute app builder to see the value an app can deliver for a huge range of small businesses.
Book in a demo below to learn more about how you can make money selling apps.
m
PR Consultant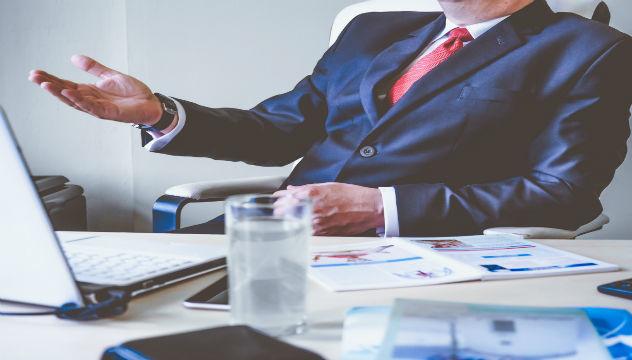 Any individual or firm can benefit from strong public relations. Some keep it in-house whereas others outsource it to large agencies. These agencies can charge large retainers and fees leaving a vacuum for more competitive and agile consultants.
Your role is to protect, build or enhance the reputation of the firm or individual through the media. If you've got friends or a network in the media already, then you have a good base for a side business – otherwise, you need to start building. Luckily, the PR world loves a MeetUp so use the site to see when you can start rubbing shoulders within your sector.
Don't think of chicken and egg when starting up your side business in PR. Get your foot in the door with a client and then take their good news story to the media. Alternatively, if you see a firm or individual in trouble, offer them your services – there's a good chance they need all the help out there.
LinkedIn Profile Writer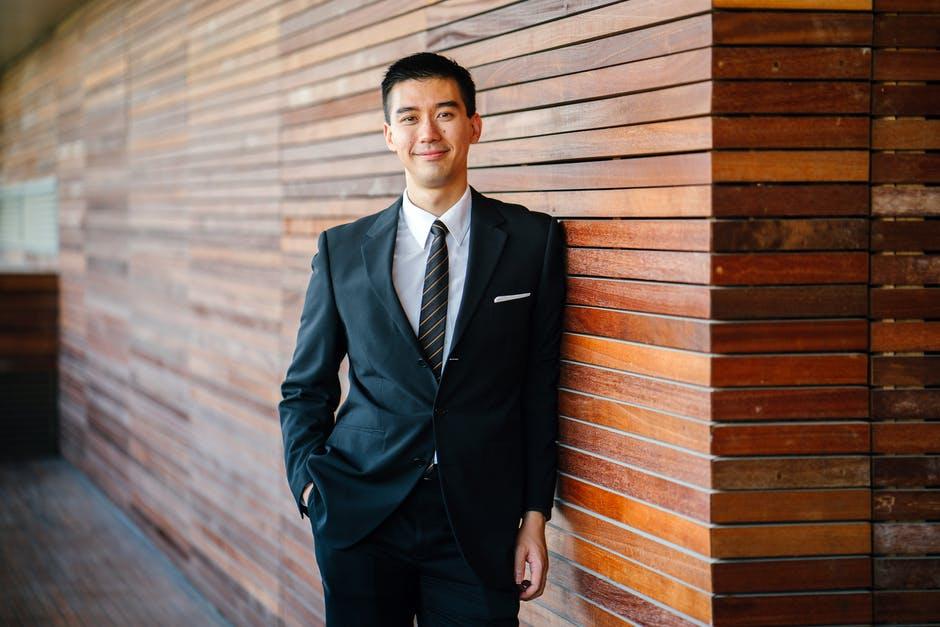 Considering how important LinkedIn can be to getting a job, it is no wonder people want to have the best profile possible. However, many people simply don't have the skills, time, or expertise required to write an effective profile.
If you do have these skills, then you could set up a home business to help other people write their profiles. When starting out, you'll need proof that you are an effective profile writer. Try reaching out to friends or acquaintances looking for jobs and see if they'll let you adjust their profiles. If you are successful, you can then use these as case studies to show potential clients and grow this home business idea.
You can find work on freelance marketplaces like Upwork. Alternatively, you can set up a website and attempt to get customers via SEO or paid Google ads. If you're really a LinkedIn expert, you could probably find a way to get clients through the service itself.
Go back to the start of Marketing here or the main contents page here
---
Miscellaneous

Home business ideas come in all shapes and sizes, here are some of the more unusual options.
Take Online Surveys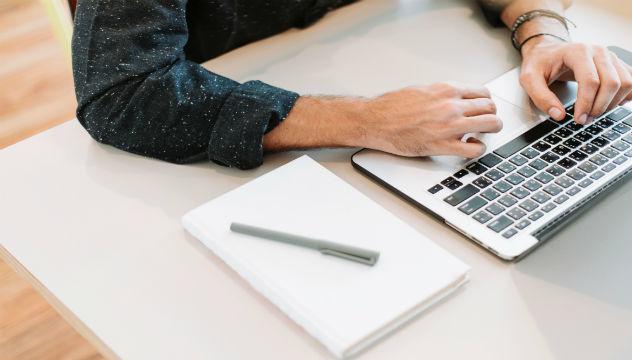 Another home business idea is to take surveys in your spare time around your regular working hours.
There are plenty of websites that offer the chance for you to get paid to take surveys. This blog post has 21 recommendations. If you are unsure which site to join, remember that there is nothing stopping you from signing up to multiple sites.
The main downside to taking online surveys is that the pay is low. There are also reports of spam sites that never payout no matter how many surveys you take or that charge you to sign up, so be careful.
Bicycle Courier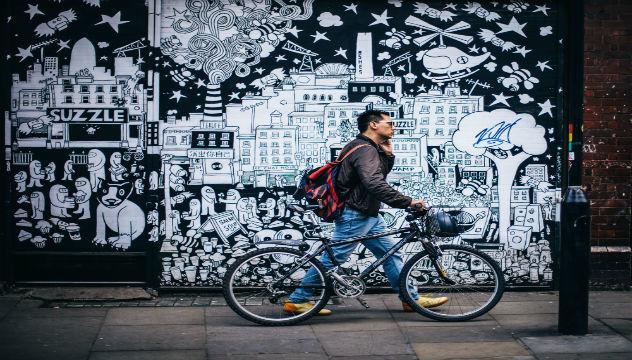 Bicycle courier jobs have increased as services like UberEats and Postmates have spread into more and more cities. To do this side business idea, you'll need to own a bike and a smartphone, be proficient at cycling and have a good knowledge of the area you live in.
A big benefit of being a bicycle courier is that you can generally set your own work schedule. You'll get fit quickly too. If you enjoy cycling, you may also find the job fun.
However, the pay can be hit or miss depending on the jobs you get. In the U.K., an UberEats cyclist will earn £2.10 for picking up the order, £1.10 for dropping the order off, and £1.60 per mile of the journey. Although, there is also a 30 percent service fee. Whether or not this is worth it is up to you.
Dating Consultant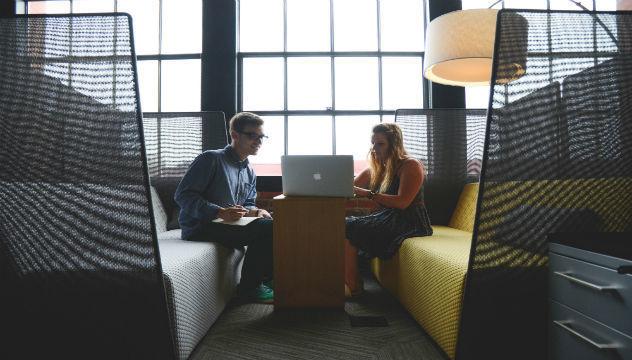 If you are lucky in love and think you have the skills to help others be too, becoming a dating consultant could be the perfect home business idea. What dating consultants actually do varies, but it could range from managing social media profiles to coaching people about what to do on dates, to going out with clients and analyzing what they are doing right or wrong in their interactions with others.
According to Sarah Jones, who says she earns up to $20,000 a month as a dating consultant, one of the most important things when starting out is positioning your business. Good positioning is part of how she can charge almost $10,000 for only 20 sessions.
Amazon Flex Delivery Driver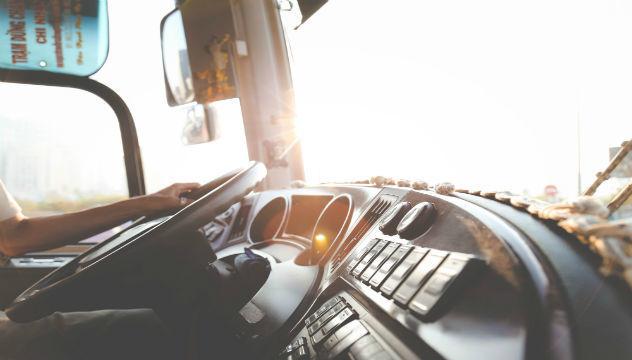 Amazon Flex is a service available in some areas that allows you to become a delivery driver for the company. Like other app-based side business ideas, people who choose to deliver for Amazon are able to control when and for how long they work. According to the Amazon Flex website, workers can earn between $18 and $25 an hour in the U.S., and £12 to £15 an hour in the U.K.
Delivery drivers pick up parcels from Amazon delivery stations. If you want to drive for Amazon Flex, at least in the U.K., you'll need a four-door car or a van, as well as an Android smartphone or an iPhone.
If you can't work for Amazon, Postmates is another similar service you could try out.
Massage Therapist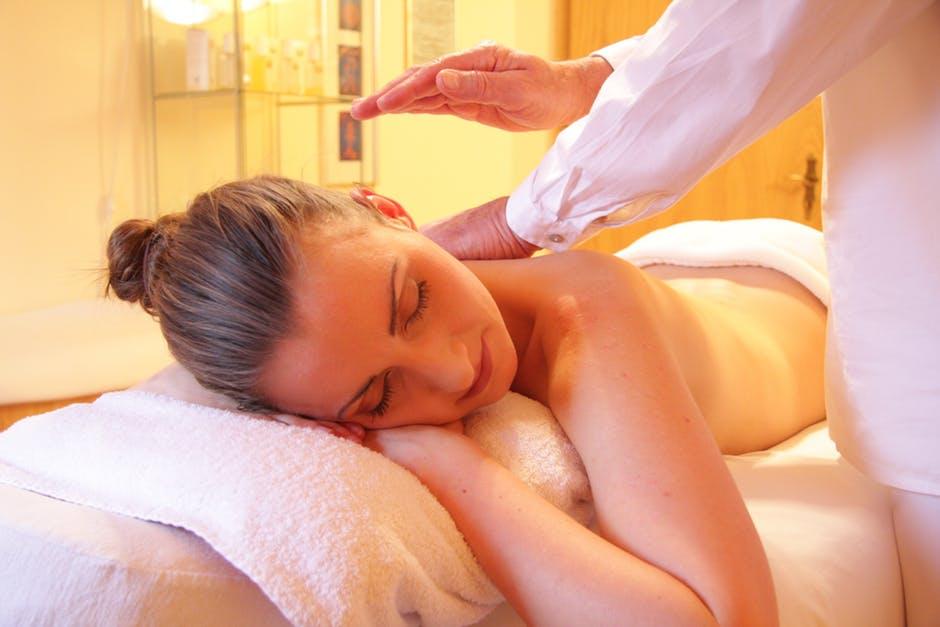 Being a massage therapist can be a lucrative home business idea. It could also be a good business to start alongside your regular job as many people require massages in their downtime — i.e. outside office hours. Different areas have different requirements for becoming a massage therapist, but you will likely need certification in both massage and hygiene.
According to the website Natural Healers, you can obtain a license in just a few weeks in some areas. This means you could get started quickly even if you don't currently meet the job requirements. As for finding work, this will depend on the area you specialize in, although once you have some clients, word of mouth referrals could be a good source of business.
You could also try out apps like Zeel or Soothe that aim to match clients with massage therapists. Of course, you'll need to live in an area where these apps operate to take advantage.
Tour Guide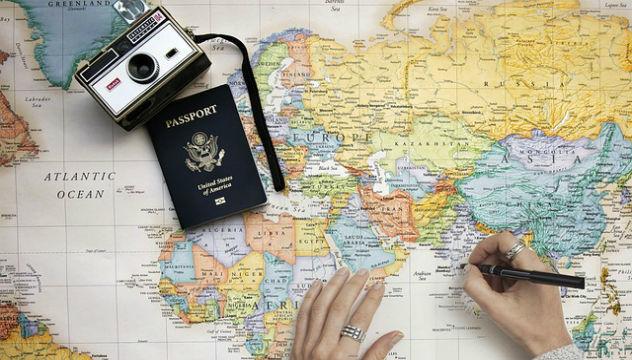 If you live in an area that gets a lot of tourists, and you know the area well, you could start a business as a tour guide. This could be enjoyable work if you are a person who likes social interaction and telling stories.
When starting this side business, you may find there is a lot of competition. However, there are things you can do to make yourself stand out. For example, focus on a niche area of tourism. Think outside the box and you may be successful — a toilet-themed tour in London currently has a five star Trip Advisor rating based on 153 reviews. You could also use your second language skills to show around people from different countries.
It is possible to get started on your own by setting up a website. Before going on vacation people often use Google and Instagram to plan their trip, so you could think about advertising on these platforms or building an SEO strategy. Another option could be to use Airbnb Experiences to advertise your tour.
If you are successful, you could scale your business by hiring other people to share the workload. Alternatively, you could offer the tour in other languages or start a new one.
Divemaster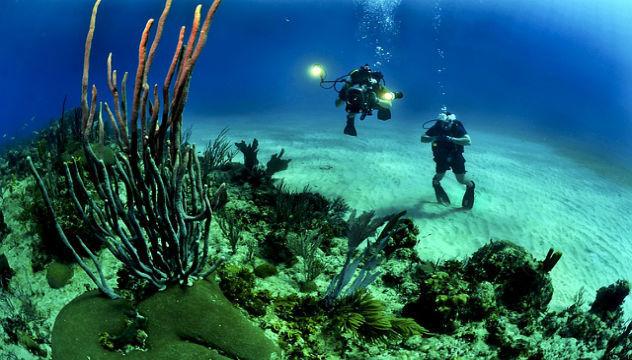 If you have a passion for the ocean then becoming a professional scuba diver could prove an enjoyable and lucrative side business. You can earn money by guiding other divers around local dive sites or from teaching entry and intermediate level courses.
PADI is the most widely recognized professional training organization, accounting for 80% of the global market. You would need to achieve a certificate level of Divemaster or Instructor in order to earn money from guiding or teaching, however, this can be achieved in 6-12 months depending on your current training level. PADI also advertise job opportunities via their PADI Pro website providing potential work as soon as you qualify.
Another avenue is to approach local dive centers and boat charters who often need help over busy weekends and even some evenings for guided night dives and diver training.
Dieting Franchise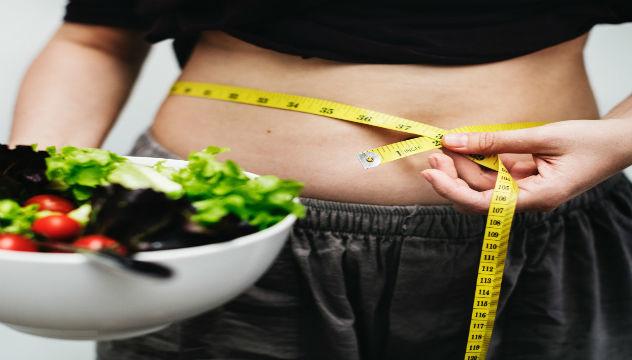 Statistics report that 36.5% of Americans are considered medically obese. This may be an area that you have some experience with and even if it's not, the business opportunities are huge and you also get to help people improve their health and live longer which is a win-win.
There are numerous weight loss franchises available in the U.S and they come at a relatively low cost too. In spring 2017, 23.86 million people in the U.S followed a weight loss program and this number continues to grow.
Helping people understand nutrition, take regular exercise and adjust their eating habits are at the core of most programs, and training on these subjects is provided by franchises.
This is a great opportunity to earn more money working from home and genuinely help people at the same time. There are some great resources available online and these can get you started on the right path.
Mystery Shopper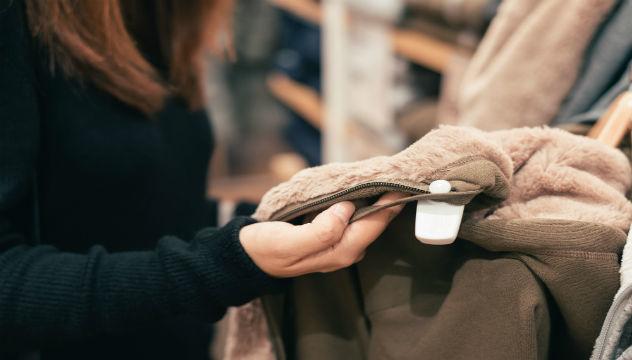 All customer-facing retail environments are constantly looking for ways to improve their customer's experience. They are also keen to ensure that their members of staff are promoting the right products and image to their customers. This is where mystery shoppers come in.
You can become a mystery shopper off the back of a good experience or even a negative one. When writing an email of disappointment to the store manager don't be afraid to float the idea of offering to be a mystery shopper. Remember, this is when they will want to placate you and your leverage is at its greatest. Upon presenting your results from your mystery shopping experience, use as many interactive resources as possible such as video or Graphpad to show professionalism.
Many stores will be owned by a larger umbrella organization so see each client as an opening into multiple clients. To get started from scratch think about offering the service for free in exchange for a weekly shop.
Brew Your Own Beer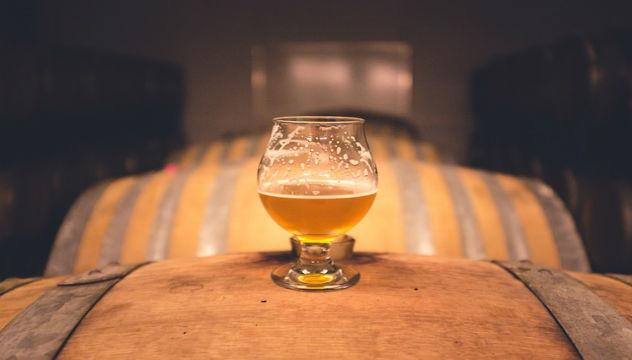 After years of mass consumer consumption, humans have a habit for yearning for the good old days – beer brewing has certainly fallen into this category. You don't even need to remember or have been born when the good old days existed, with the help of tutorials on YouTube you can start from zero.
Research what locals in your area enjoy then take to the internet to purchase any brewing equipment required. You can always pay a visit to a local brewery for information.
With the popularity of homebrew growing and showing no signs of slowing down, this is a great time to get into the sector. Beer festivals are a great place to debut your produce amongst keen drinkers who, even if it doesn't taste the best, won't remember anyway. But more importantly, a new beer will give the festival organizers kudos which they will want to shout about, giving you free publicity.
Running Pub Crawls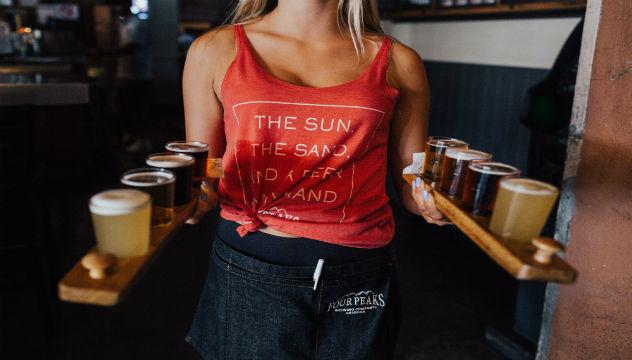 Pub crawls are a great way to bring new groups of people together, whether colleagues, sports teams or freshers at college. And, as with many things, you can organize your own for free. But by bringing a bar crawl to life you can make an exciting side business.
Your currency is the drinkers – take them to the bars which want to shout about their new establishment. Also target the quiet ones who could really use the extra clientele and encourage them all to think about your relationship with them as long-term, not based purely on the takings of the individual crawl. Think about making all the drinkers wear the same t-shirt to establish a team mentality for the night – Spreadshirt is ideal for bulk orders incorporating your own design.
Charge your drinkers an up-front cost for the crawl including a t-shirt. Offer the bars the opportunity to cover the costs of the t-shirts by sponsoring the crawl.
Organize Bachelor Parties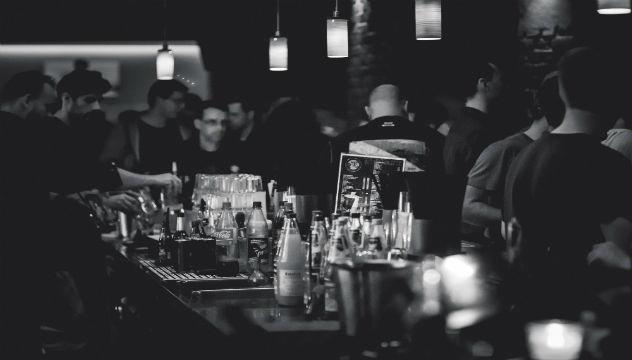 We all love getting together with buddies, particularly when there's a big life-changing event on the horizon and it's time for one last blowout. However, being the maid of honor or best man brings with it a whole heap of pressure and at times an organizational nightmare.
Your job in this business idea is to make things as easy as possible and do the boring, laborious tasks for the group. Use PayIt2 to collect payments and call around the local bars and clubs to see if you can arrange some discounts or free shots on arrival.
Most pre-wedding parties happen on weekends, so if you do need to be on call then it's not going to interfere with your normal job. Finally, always try to use the same suppliers for printed t-shirts, fancy dress, activities, etc. The more you use them the greater discount you'll get and the larger margin you'll make.
Organize Races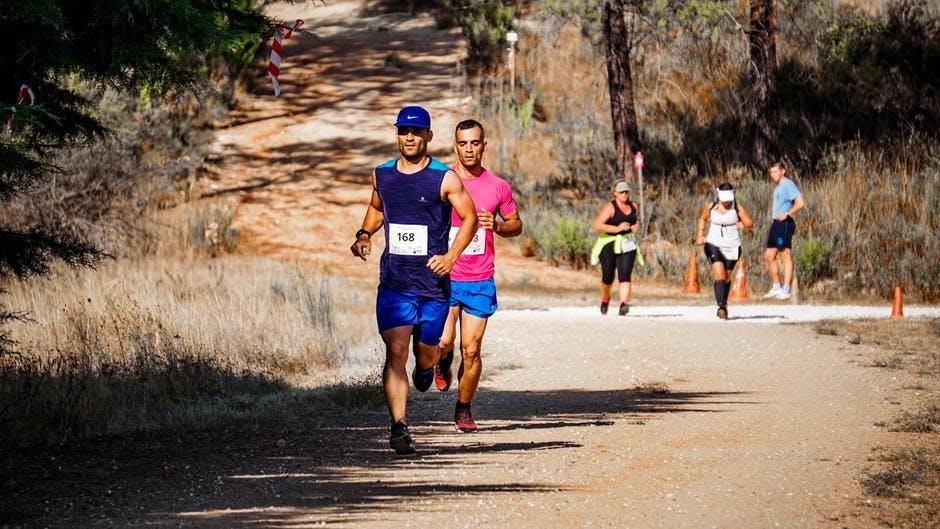 An ever-growing number of people are taking their health more seriously. As a result, keen runners whether beginners or pro are always looking for an organized race to measure their progress.
Parkrun has become an incredible global success story with over 5 million runners registered by October 2018. It's free and accessible which is great but worth highlighting that all the runners get at the end of their 5k is their time emailed to them within 5 hours and a smug feeling. Race Entry is a great platform to use to get yourself started and full of great tips to grow your race.
You have two main groups to consider – the runners and the sponsors. The runners will want a medal and some goodies to enjoy at the end of their race, the sponsors will want their branding in as many places along your route as possible. Both groups will pay for the pleasure and as your revenue from runner participation increases, the ticket price for sponsors will grow as well.
Set Up a Sports League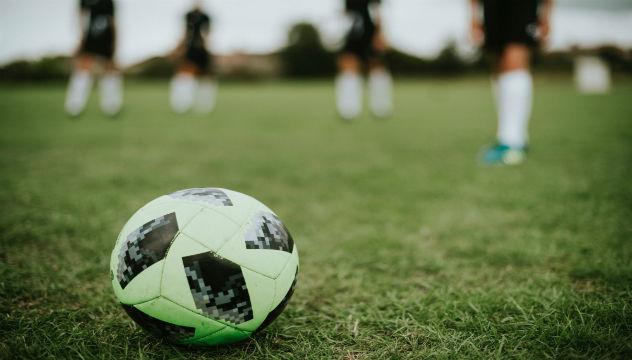 Not everyone can make it as a professional in their chosen sport but many men and women enjoy playing sports throughout their lives irrespective of their level. As a result, recreational sports leagues can be found up and down the country with varying levels of quality, umpiring, equipment and statistics.
Find a venue – colleges and schools are a good place to start as they often have facilities unused over weekends and evenings. You then need to find teams to compete in your league – talk to your friends to see if they could help you out by forming a team and then approach other existing clubs which might relish the chance of getting together for an additional game each week. Tools like LeagueRepublic are great for publishing results, fixtures and statistics in real-time.
Getting your first few teams to join will be the biggest task, but once you're there encourage them to bring replacement players as very quickly – if your league is fun – they will want to set up their own teams as well.
Life Coach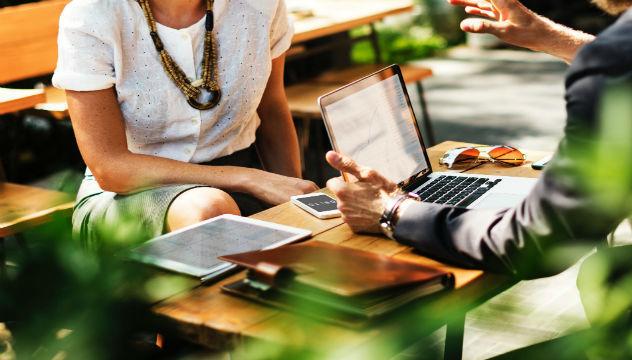 Many of us love to preach but don't necessarily practice what we preach. If you're a life coach this doesn't really matter as your client pays the bills and can recommend you to others. Being a life coach is not to be confused with a therapist or a medically trained expert. Fundamentally, a life coach is there to help clients prioritize and plan.
Show great interest in your client's hopes and dreams and don't be afraid to ask about where things have previously gone wrong to highlight errors that can be avoided in the future. Tools like Mint work really well for budgeting.
There is no great outlay required to be a life coach – not even a website if you back yourself to do a fantastic job and grow by word of mouth.
Organize a Quiz Night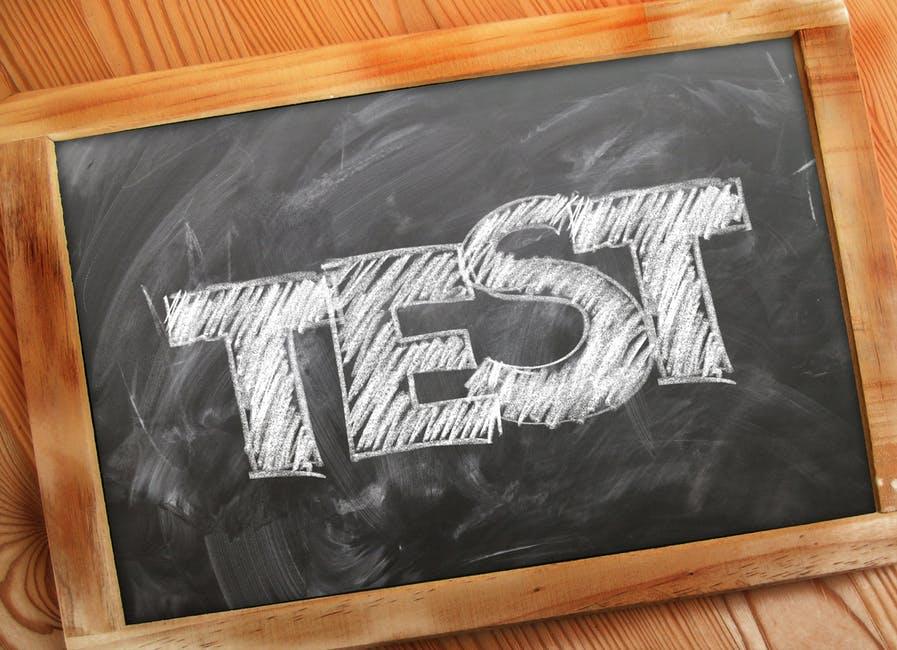 What's the point of having knowledge on your favorite subject or hobby if you can't show it off? This, alongside those who find them to be a fun social event, is why offline quizzes are surviving the test of their online rivals.
Many bars, restaurants, and clubs have spare function rooms which you can often use for free provided your teams are going to use the bar facilities. With a venue sorted, shout about it on Facebook, set up an event page and get the teams registering. There are some great apps and websites to help with putting together your quiz such as Quiz Maker.
Charge per team and ensure your bottom line by putting in place a maximum number of players per team. It's also worth branching out into sector-specific quizzes, developing a community that opens up the prospect of sponsors further down the line.
Personal Shopper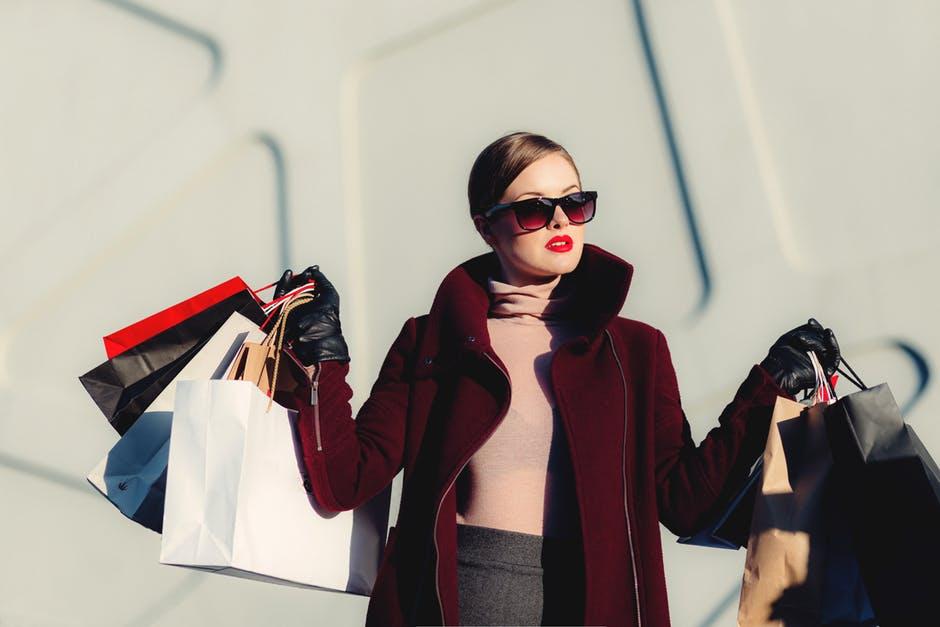 The concept for this home business idea is very simple – you are being paid for either doing the physical shopping on clients' behalf or offering them advice along the way. It is typically associated with clothes and fashion but can equally be used for purchasing high-end entertainment systems, real estate and pretty much anything.
Your job is to make the shopping experience as smooth, enjoyable and productive as possible. Software from Fluid is a great help for this if you are a personal shopper associated with only one retailer. If working across multiple stores it is your job to know all of the short cuts and product knowledge like the greatest NYC cab driver.
Don't forget, it's not just your clients who can contribute to your income. Take them to the same stores and look to build agreements with these stores where you can take a percentage of any sale or a flat fee per purchase.
Researcher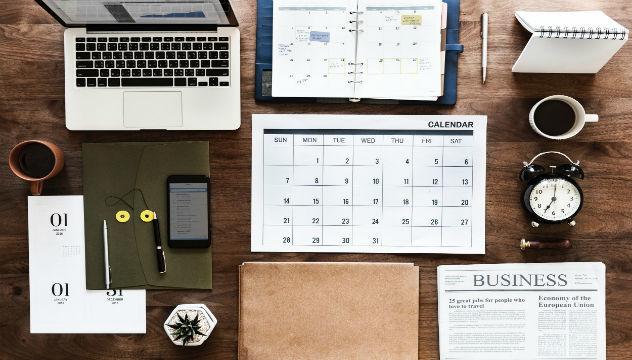 Lots of businesses need research; from consultancies looking to fulfill projects to businesses in need of information to make strategic decisions, there is always a demand for people to do the legwork.
If you have specific knowledge on a niche sector like the property market in Singapore then offering your expertise and research skills is one way to get a side business working.
Scientific or medical research is usually in demand; pharmaceutical companies are often looking for consultants to do some additional research before they undertake expensive projects.
Primary research is also in demand; if you're prepared to go and talk to people or visit places then getting first-hand data can be very useful to businesses.
Children's Party Entertainer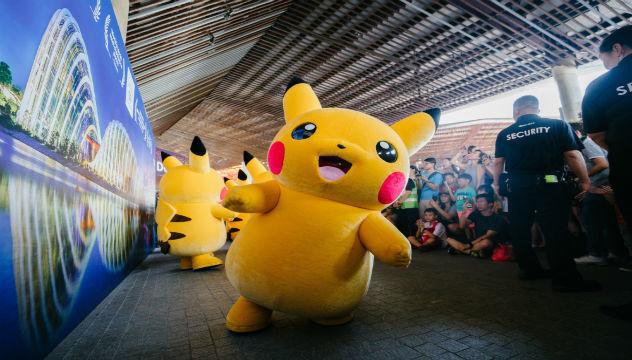 Unlike us adults, kids aren't allowed to ignore their birthdays and rightly so. This gives parents the annual task of finding a relevant activity or entertainment to celebrate. Typically you'll be entertaining kids up to the age of 9 or 10 by which time they'll be growing up and demanding other types of parties than you clowning around.
You will need to go through all of the legal checks and then it will just be a case of working on your act and making sure you look the part. Use a Fancy Dress outlet to grab a few outfits. Remember, the name of the game is to make the kids laugh at you, you can't be easily embarrassed.
Don't forget that ultimately it's the parents who are your paying clients so don't be afraid to throw in a few jokes for the mums and dads to keep them on the side.
Golf Caddying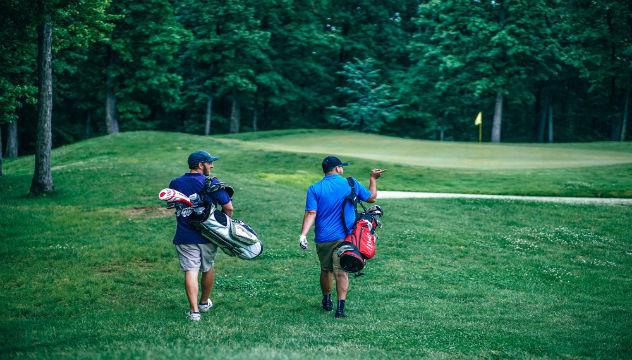 If you hate the outdoors and have never understood the appeal of golf then this isn't for you. But if you have always had a passion for the sport and don't live too far away from a golf course then this could be a great way to spend your weekends.
The role of a golf caddy is quite simple: keep the golfer company, keep his or her spirits high and maybe tell a few jokes. But if you want to stand out and build a business then it's the other parts like wearing the proper attire, maintaining the golf course and cleaning the clubs and balls. Have a read of the PGA advice to ensure you are on top of all that is expected.
Play your cards right and you could find yourself caddying at the Ryder Cup or the Masters in years to come. Or, maybe more realistically, you'll build up a nice side business and a group of friends at the same time.
Live Game Streamer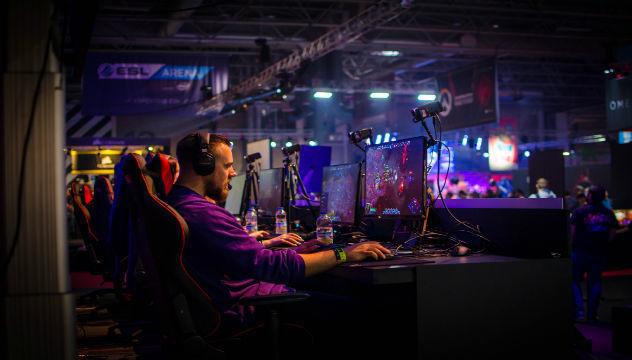 Live game streamers film themselves playing games on platforms like Twitch. It's super easy to get started with this home business idea – all you need is a PC or a console that can play games, a microphone and camera, and a decent internet connection. Presumably, if you are interested in streaming games, you already have these items.
While being decent at gaming can help, the most important thing is being entertaining while playing. You'll also have to be comfortable talking and interacting with the people watching the live stream.
Whether or not you make it as a live streamer will depend on a lot of things. However, even if you fail, you don't have much to lose. Assuming you already have the equipment, the only thing you'll lose is time, and even that will have been spent doing something you enjoy.
To learn more about becoming a game streamer, check out this post on Tom's Guide.
Tailor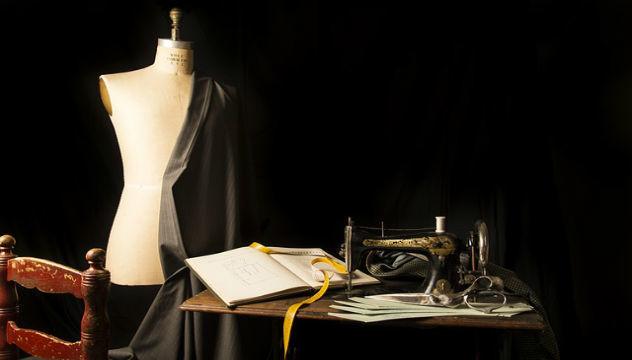 Most of us have old clothes lying at the back of our cupboards that would be in great condition if it wasn't for a broken zip or a small hole. If you don't, and the reason you don't is that you know how to fix those items, then perhaps you could use your skills to start a side business as a clothes repairer.
It may not be the most scalable business, but if you are good you may be able to find enough customers to earn some extra money in your free time. Word-of-mouth could be a great way to get started.
If you are really talented, you could go beyond simple fixes and into things like tailoring or fitting dresses. This could potentially allow you to charge more than if you only do fixes.
Freelance Stylist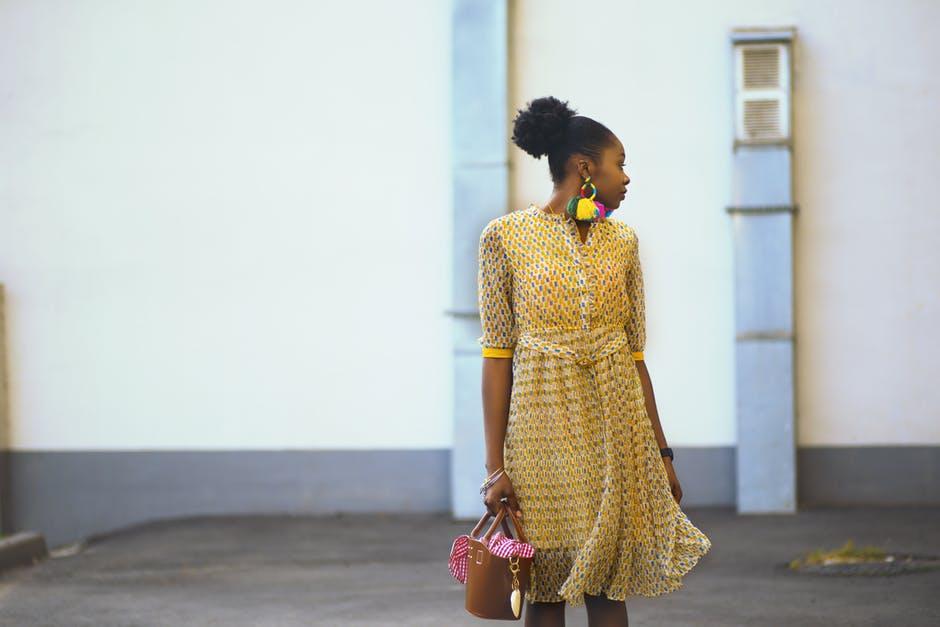 Meet Tailor is an app that allows people to easily hire freelance stylists. If you have an eye for style, you may be able to sign up to become one. All the positions are freelance, remote, and flexible.
Not anyone can work at Meet Tailor, however. You'll need some experience in the industry and a demonstrable love of fashion. Check out the app's application page here for more info.
Of course, if you want to become a stylist but don't like the idea of working for someone else, you could still set up a business on your own. The usual rules of looking for clients apply, meaning you'll have to have a good portfolio that demonstrates your ability, as well as a way to find leads.
If you're looking for some out-of-the-ordinary inspiration, then this story should help. At the age of seventeen, Sam Morgan was able to build a business selling rare and in-demand designer clothes to Premier League footballers. He got started by simply setting up an Instagram page. He says players have bought items worth up to £22,000 from him in one go.
Live Stream Eating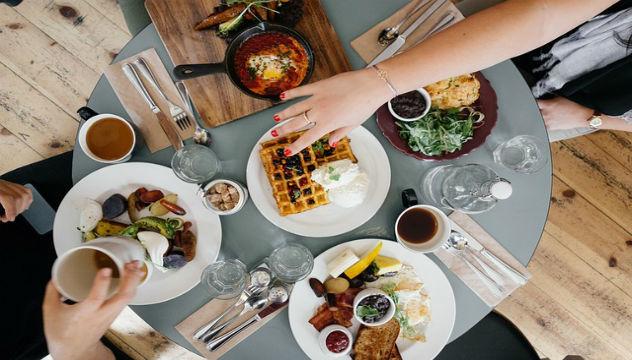 You may not have considered it before, but there is a market for people to earn money live-streaming their meals. Originating in Korea, the phenomenon — called Mokbang — sees people tune in to watch others eat.
Of course, there is slightly more to it than that. Like successful game streamers, those who live stream their meals are entertaining personalities who enjoy interacting with their audience.
Streamers in Korea can earn up to $10,000 a month. While I can't see any similar examples of that outside Korea, perhaps the world is just waiting for the right person to get started.
Go back to the start of Miscellaneous here or the main contents page here
---

---
Photography

Setting up a photography business is one of the most popular side business ideas. There is an outlay on equipment but if you build a good reputation it can be very lucrative.
Wedding Photographer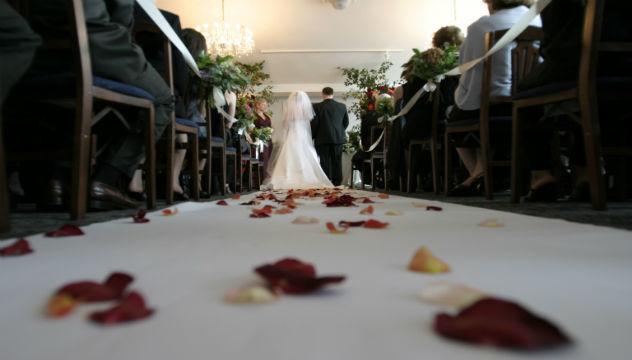 Wedding photographers take photos of all parts of a wedding, from engagement photos to those of the reception. If you're a talented photographer, it can be a good business to start alongside your day job as many weddings take place at the weekend. Wedding photography can also be lucrative: the average cost of a wedding shoot in the U.S. is $2,814 according to Snapknot. If you're good, it's possible to charge much more.
You'll need to be skilled at taking and editing photos. In order to get experience, you can begin by asking friends if you can take some of their wedding or engagement photos, or working alongside a professional photographer.
This blog post does a good job of explaining some of the details you'll need to consider before you start out.
Stock Photographer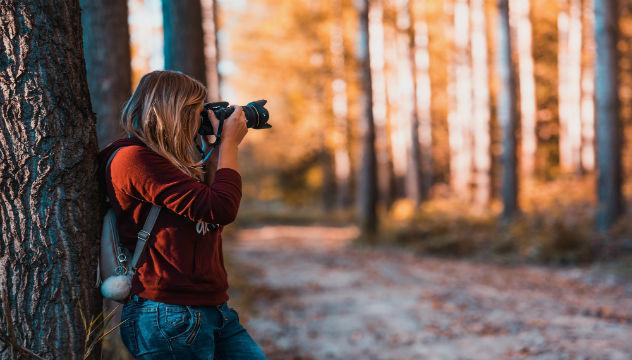 If you enjoy taking photos and already have the equipment, then you may be well suited to work as a stock photographer. The easiest way to get started is to upload your work to a stock photography site. Dreamstime, Veer, Stocksy, and Unsplash all accept photos if they are of a high enough quality.
Usually, this is free to do, although you won't get paid until someone licenses your work. As well as being high-quality, your photos should be unique otherwise there is no reason for someone to choose your photos over the competition.
Event Photography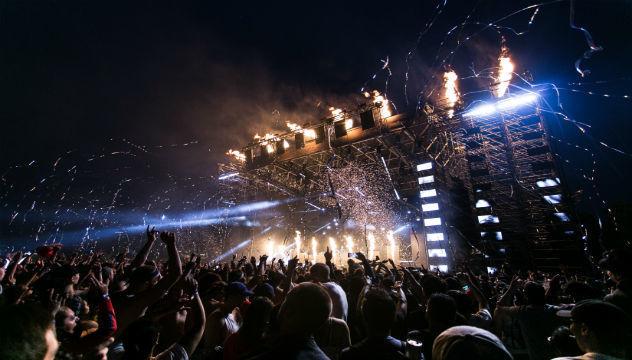 If you're a keen or capable photographer then event photography is a great home business to start. This involves taking pictures of people and places at different events and then editing them on software such as Adobe Lightroom.
There are a number of online courses that will teach you how to use Lightroom and start from just a few dollars a month. Some of these courses, like the one in the link above also teach you camera techniques and help improve your photography.
Event photographers attend everything from birthday parties to awards evenings and get paid on a job-by-job basis allowing ultimate flexibility. Another selling point is that most events take place at weekends or in the evenings, meaning you can fit them around your regular job.
There are also resources available online that provide help and guidance on setting up your own event photography business.
Family Photography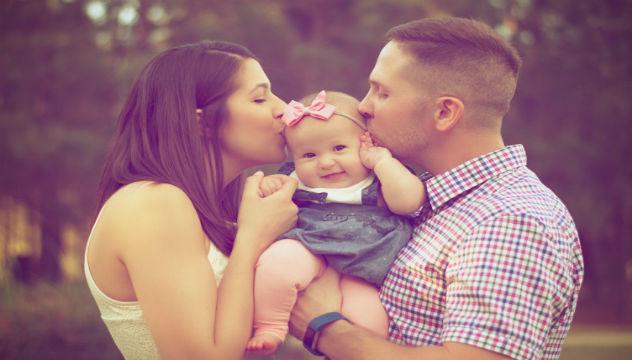 Another area of photography that offers financial rewards is family and portrait photography. Taking pictures of families, babies and individuals for personal or professional use is big business and a great way to earn extra income.
The average salary for portrait photography n the U.S is $36,727 with a high of $53,000 but with limited data, it is not possible to show the average hours worked. This is normally run alongside other types of photography such as family or wedding photography so it is probably more lucrative than the salary statistics suggest.
Portrait and family photography can be done from a home or rented studio using a variety of backdrops. These are readily available and setups can be purchased for under $200 including lighting. The photoshoots can also take place outside or at a suitable venue or location chosen by the client. These shoots do not require studio equipment.
There are some excellent resources available online for training and guidance, as well as advice on setting up and maintaining your photography business.
Teaching Photography Classes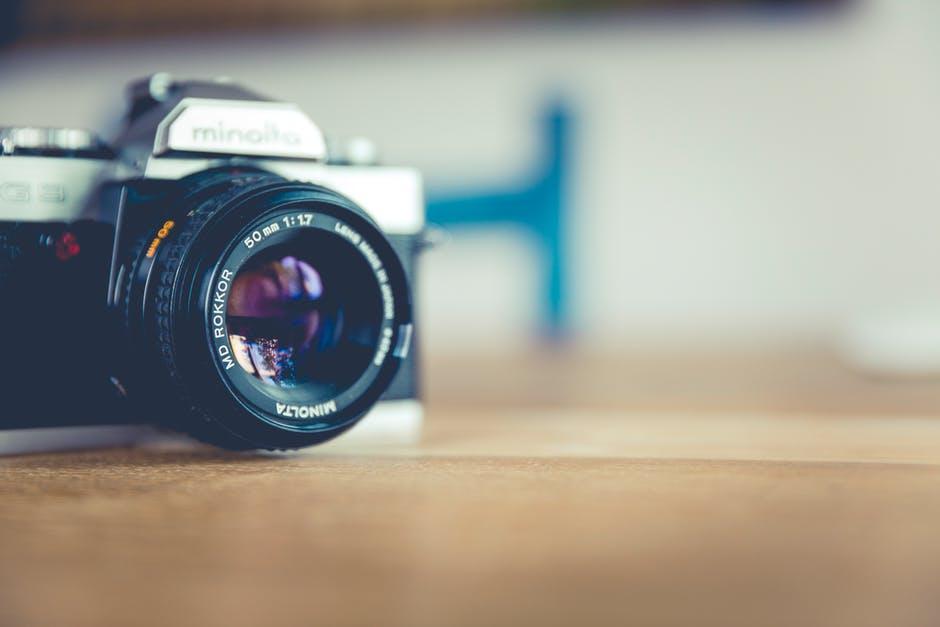 If you know your way around a modern DSLR camera then teaching others is a great side business idea. You can offer beginners classes or focus on a specific style of photography aligned with your particular interests.
A prerequisite is good knowledge of the camera and understanding all of the settings and functions. However, if this is your passion then you will know most of them and can easily learn the others. Even if you're at a basic level yourself, you can take online courses to advance your knowledge.
There are also a number of free resources available online to help you start your business and show you the best way to attract customers. Understanding the demand in your area is a good way to focus on a niche and this will help you fill your classes faster.
Go back to the start of Photography here or the main contents page here
---
Recruitment

Job Application Writer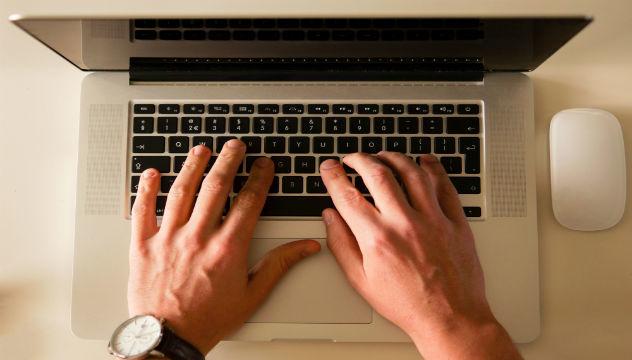 A lot of very employable people struggle to sell themselves either through their job application or at the interview. You can't go into battle for them in the interview room but for those who do struggle to sell themselves, outsourcing the writing of their application is becoming more popular.
In order to do this properly and be taken seriously, you do need to earn your CPRW credential. With testing carried out via email, you can gain your qualifications in your spare time as well as getting all marketing materials ready for launch.
Being a successful application writer is all about understanding your client and speaking in the language which they would feel comfortable using. You can certainly push the boundaries though. Remember, your clients need assistance so will expect you to take their applications to the next level. Done properly, this side business can grow rapidly and even expand into recruitment further down the line.
CV Writing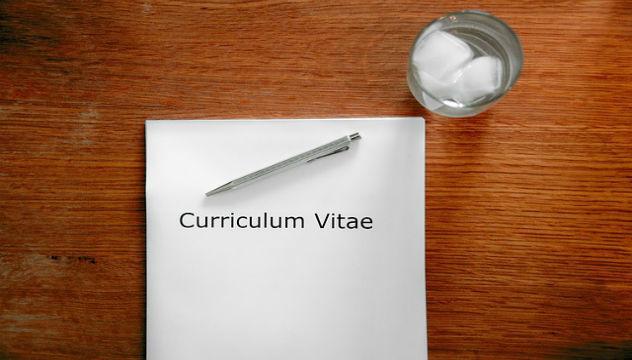 For many people, a CV and cover letter is one of the most important things they'll ever write. These two documents can be the difference between people having the chance of getting their dream job and being turned away at the door.
If you want to write CVs on a freelance basis, you'll not only need to have excellent writing skills, but also the ability to understand what the people reading CVs want to see. It will probably help if you have some experience in HR on a hiring team, so you know what to look for.
You can find work on freelance marketplaces. Alternatively, you can get some experience first by signing up for a dedicated CV writing company like Standout-CV. If you want to have more freedom, you could attempt to get clients on your own, although you'll need to invest in an effective marketing strategy.
Interview Coaching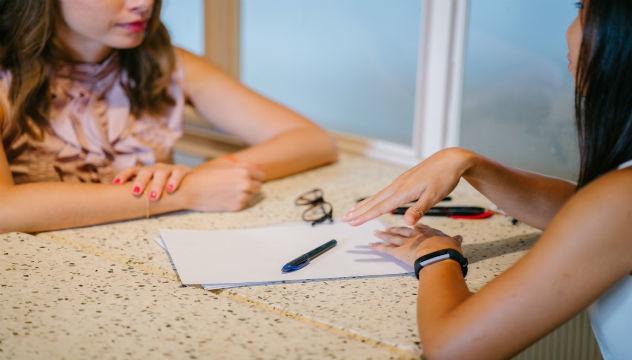 "25 racehorses, no stopwatch. 5 tracks. Figure out the top three fastest horses in the fewest number of races."
If you know the answer to this Facebook interview question, then perhaps you could start a side business as an interview coach.
You'll likely need experience in HR or career services to convince people you know what you are talking about. Additionally, it will help to be up-to-date on current interview trends.
It may be a good idea to focus on a specific industry, as different sectors look for different things from their candidates. If you want to expand your service, you may try to combine interview coaching with CV writing so you can charge more money per client.
Freelance Recruiter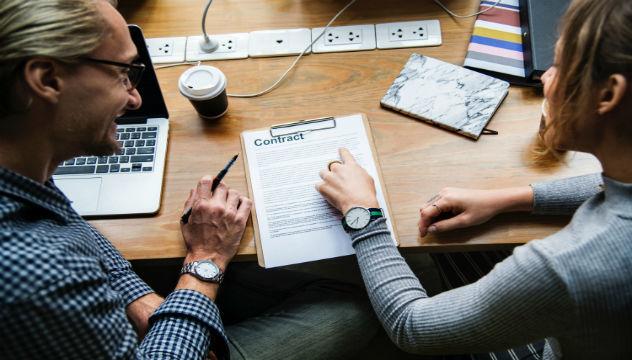 If you have skills in recruitment, you may be able to work as a freelance recruiter. The great thing about this side business is that you'll get to keep all the money yourself. You also won't need much more than a phone and a laptop to get started.
The hardest part will likely be convincing a company to use you to help them find employees, rather than a regular recruitment agency. If you have contacts in the business or a track record in recruitment, this could help. As could targeting companies that are the right size or by gaining a reputation in a specific niche.
If you are successful, you may be able to expand your setup and start a recruitment agency. This could result in more money.
Go back to the start of Recruitment here or the main contents page here
---
Retail

People will always want to spend money and as more shopping moves online this opens up a lot of home business opportunities.
Vintage Clothes Seller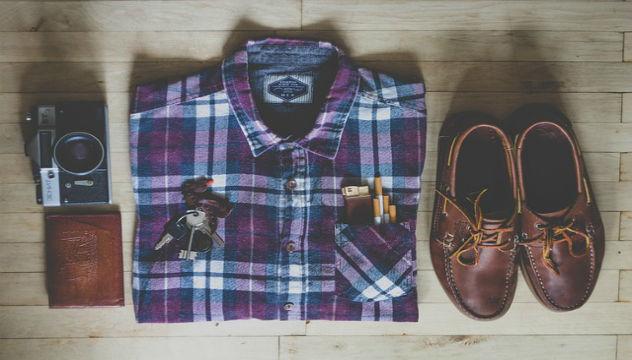 If you have an eye for style, creating a vintage clothes store can be a good way to utilize your skills. While there are no hard rules about what makes a vintage store successful, having a specific niche can help. For example, Shinesty specializes in outrageous 80s clothing for theme nights. It's a very specific niche but it seems to work.
Making an online shop is fairly easy. There are plenty of platforms that allow you to create a storefront, such as eBay, Amazon, ASOS, and Shopify.
The key to your success will be how easily and cheaply you can source clothes. If you live in an area with a lot of high-quality second-hand shops, you may be able to get a consistent source of stock from these.
If not, you could keep an eye on outlets like eBay for clothes that you may be able to sell at a higher price. If you have good branding and an understanding of your audience, this may be easier than it sounds.
Dropshipping Business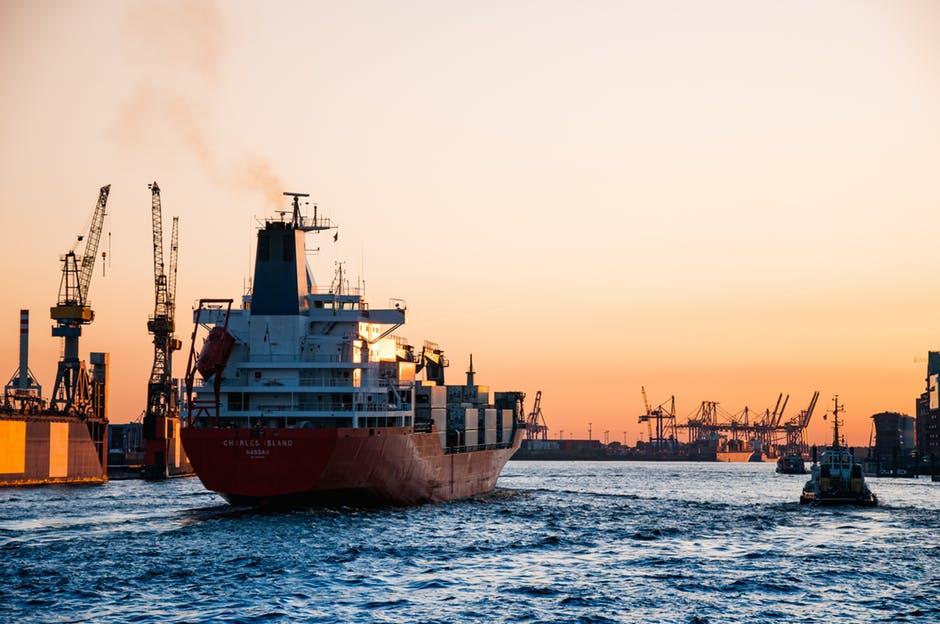 Do you want to start an online shop without the hassle of handling stock? If so, a dropshipping business could be perfect for you. If you open a dropshipping store, you'll make the sales but the product will be sent directly from the manufacturer to the customer.
The other benefit is that there is very little upfront cost as you don't buy the stock before selling it (at least, that's the case with some types of dropshipping).
When starting a dropshipping business, it can help if you have strong branding and marketing skills. You'll also need to know how to build an e-commerce website, although services like Shopify make this fairly easy.
Perhaps the hardest thing will be making a profit. Margins can be low, and competition is intense. While it may be tempting to go for a product with little competition, entrepreuneur.com recommends the opposite. They suggest choosing a niche with competition as this is a sign of high margins.
If you want to learn more about drop shipping, a good place to start is the r/dropship subreddit.
Sell Used Electronics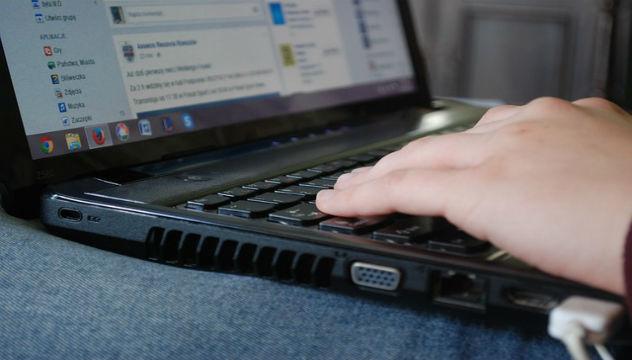 Selling used electronics can be an easy way to make some money. It's simple to set up a store on either Amazon or eBay and both platforms have plenty of buyers looking for bargains.
If you don't have any capital to put into your business, you can get started by selling some of your own used items. Old smartphones, laptops, or computers you have lying around are likely to be worth something to someone. Doing this with your own equipment can also give you an idea of the selling process.
Once you have some money to invest, you can take advantage of price differences on second marketplaces like Swappa, Gazelle, Craigslist, local Facebook groups, or even your local electronics store to sell products for a profit.
To be successful, you'll need at least some knowledge of the market and how many devices sell for, although even if you don't you can still simply search for items on Amazon or eBay to see the going price. If you have the technical ability to refurbish products, you may be able to increase their value and therefore the margin you get.
Book Flipping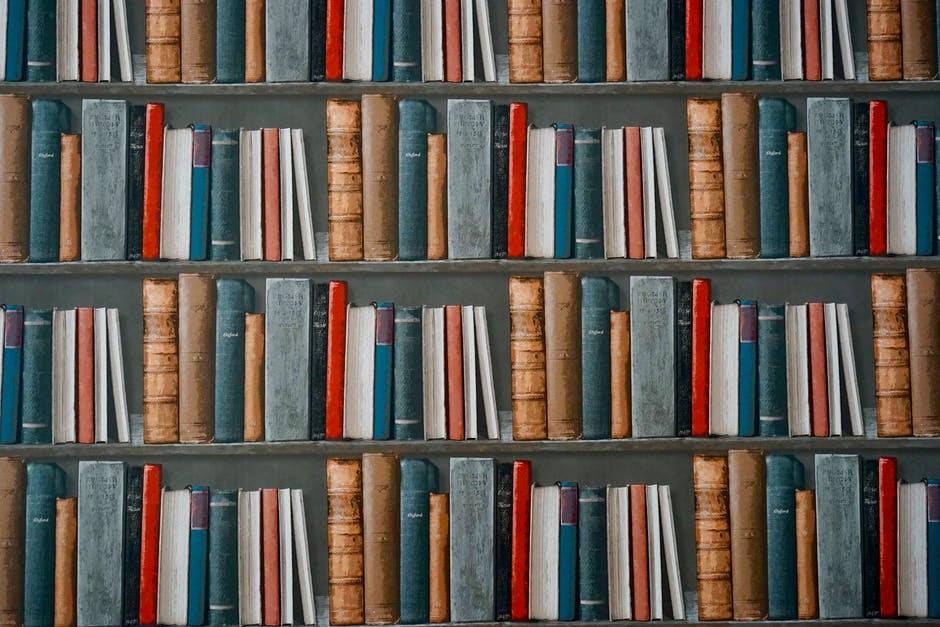 The concept of book flipping is simple: buy books at a low price and sell them at a high one. While this won't necessarily be easy, there are a few things that make book flipping a good side business idea.
First, books generally aren't expensive. If you have a spare ten or twenty dollars, you could easily get started by buying a few books and posting them for sale online.
Second, there are plenty of sources of used books in most cities. Simply check out local charity shops, used book shops, flea markets, Facebook marketplaces, etc. You could even check out sales in actual book stores for bargains you may be able to sell at a higher price.
Third, it's really easy to research how much a book is worth before making the investment. Simply take a look at Amazon to see if a book is popular and how much it is selling for—you can even use the Amazon sellers app to quickly search for products. If you do this right, it will almost guarantee you make a profit.
Create and Manufacture a Product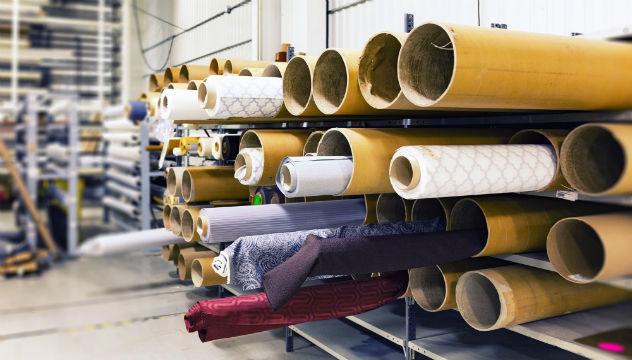 It may seem like a lot of work, but the internet means it is fairly manageable to create and manufacture a product.
You can search for manufacturers using Google, trade magazines, or sites like Alibaba. Once you have found the one you like, you can order a prototype or a sample to see the quality of the final product. If you like it, you can then order progressively larger batches as you grow your audience.
As for making the product successful, you'll need to have designed a product that fills a need and that people like. Branding can help, as can ensuring you use the right marketing channels to get the word out about your creation.
In many cases, you'll need to put your own money up to get the product made — which carries risk. If you don't want to do this, you could always try to raise money for your idea via crowdfunding sites like Kickstarter.
If done right, creating and manufacturing a product can give you a higher margin than some of the other commerce-based ideas on this list, and be more scalable than the service-based ideas. For more information about finding a manufacturer for your idea, check out this blog by Shopify.
eBay Store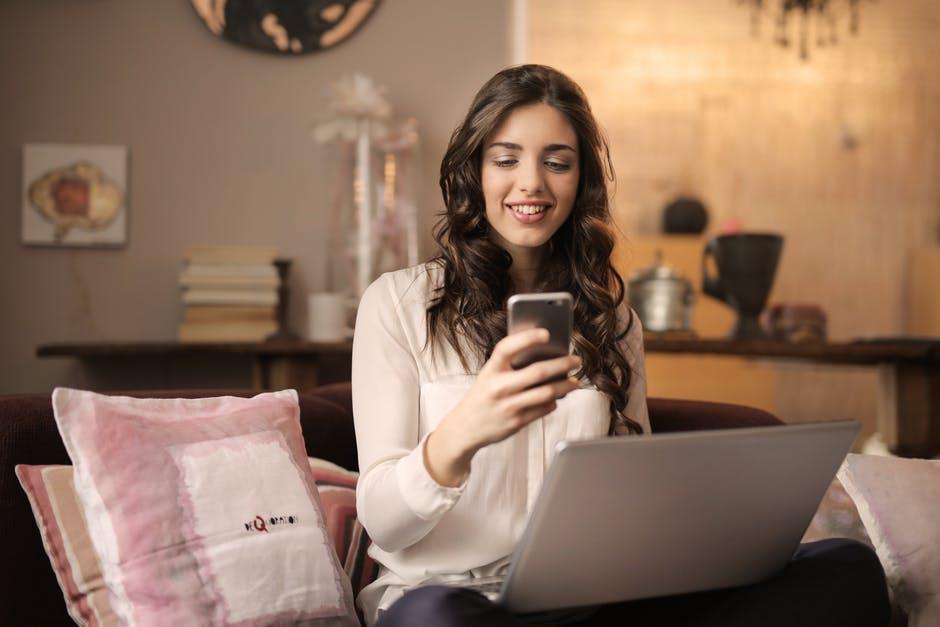 eBay set the standard for buying and selling new and used goods online. If you have a hobby or interest then one way to make money is to set up an eBay store and sell these goods to others. If you don't have specific knowledge of a hobby or interest then there are resources that inform you of market trends and you can try to fulfill these.
The process of starting an online eBay store is simple, and eBay provides help throughout the process. There are also numerous articles available online providing advice on how to get your store to stand out from the crowd.
According to webretailer.com 35.3% of eBay stores in the U.S make between $10,000 and $100,000 per year. This would provide substantial extra income and also allow the business to be run outside of regular working hours with owners only having to be contactable online via email or via eBay's messaging service.
Amazon FBA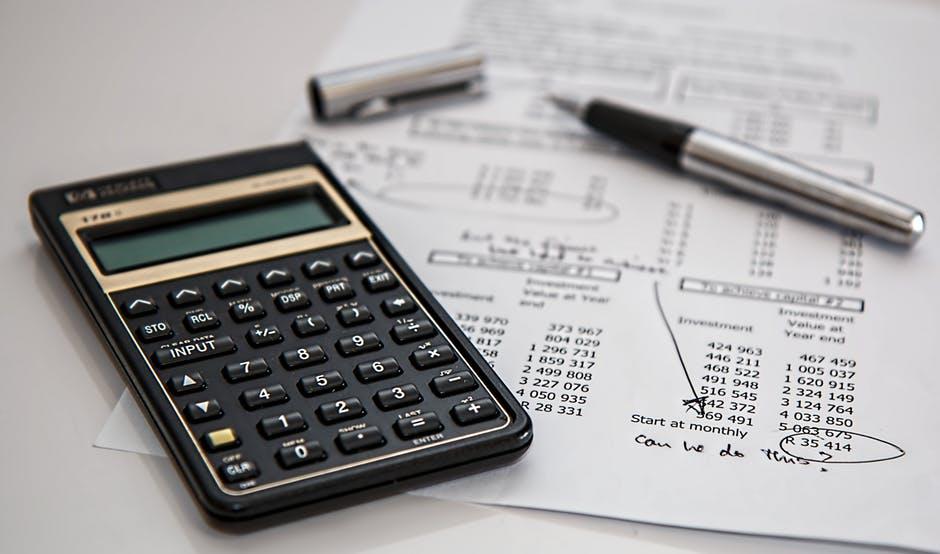 Amazon is a phenomenal platform to sell products and Amazon FBA is where orders are fulfilled for sellers by Amazon's central warehouse.
The first step to setting up a successful Amazon FBA business is to find a niche to operate in – Jungle Scout is a great tool for analyzing different markets to enter. The website also has some brilliant case studies on the whole process of finding a niche, manufacturing a product and selling it on Amazon.
Amazon FBA businesses do require some investment to get your first batch of products made but the platform is here to stay. For most products, it looks like Amazon is going to keep generating revenues by offering a platform rather than producing its own line. This is because they can make 15 percent from offering the platform.
To get started take a look at Jungle Scout, and there are plenty of Amazon FBA courses on Udemy. But bear in mind Amazon FBA isn't going to magically work unless you can give customers what they want.
Go back to the start of Retail here or the main contents page here
---
Sales

Sales are one of the hardest disciplines in any business, so if you can add value in this area it opens up a raft of home business ideas.
Freelance Sales Executive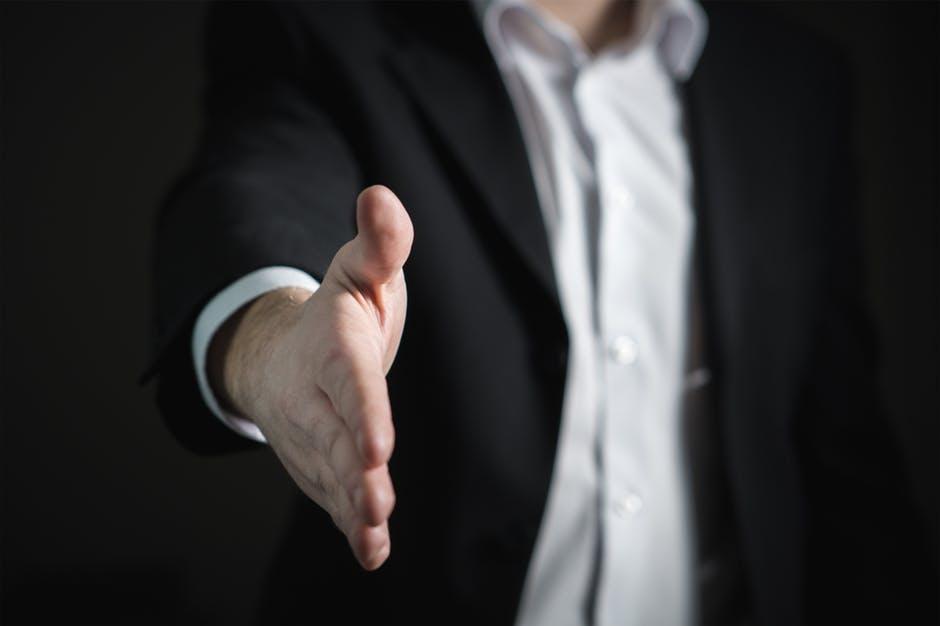 Any business large or small wants to increase its sales. If you're comfortable talking to people and don't have a problem asking for their business then this is a great side business option. A good way of doing this is by offering international sales outreach for a company, opening markets that they've never considered.
You don't need a lot of software or initial outlay, as long as you've got a phone, laptop and internet connection then you're all set. You can use Skype for calls when you have each other's usernames and Toolani for cheap international calls.
There are various business models to explore from a finders' fee to commission only, hourly rate or retainer options.
Event Sales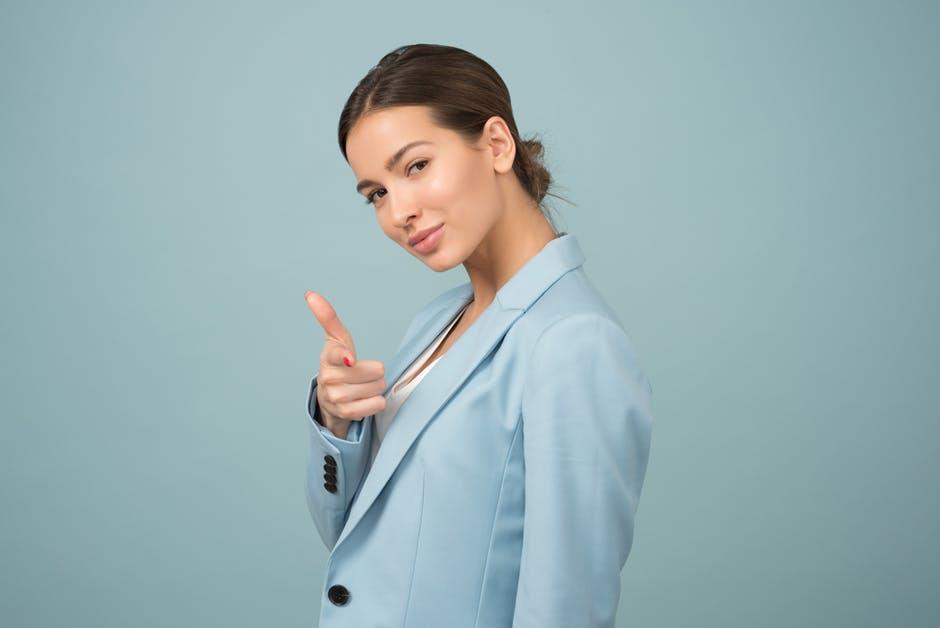 Irrespective of how big an event is, 99% of them can always fit in additional exhibitors or sponsors. Particularly, when an event is only days away, sales teams can find themselves working on existing clients rather than looking for new business.
You can open up new accounts by searching for similar events across the globe and approaching the exhibitors directly. Look into setting up a profile on Instagram and other social media channels to build content and a following in that sector.
Ideally, build up a group of four+ exhibitors who you can then take directly to the organizers. You will likely get a group discount ensuring the exhibitors see the value in booking through you and will come back year on year. Make sure you attend the event when it happens to build your relationship with your clients.
Event Delegate Acquisition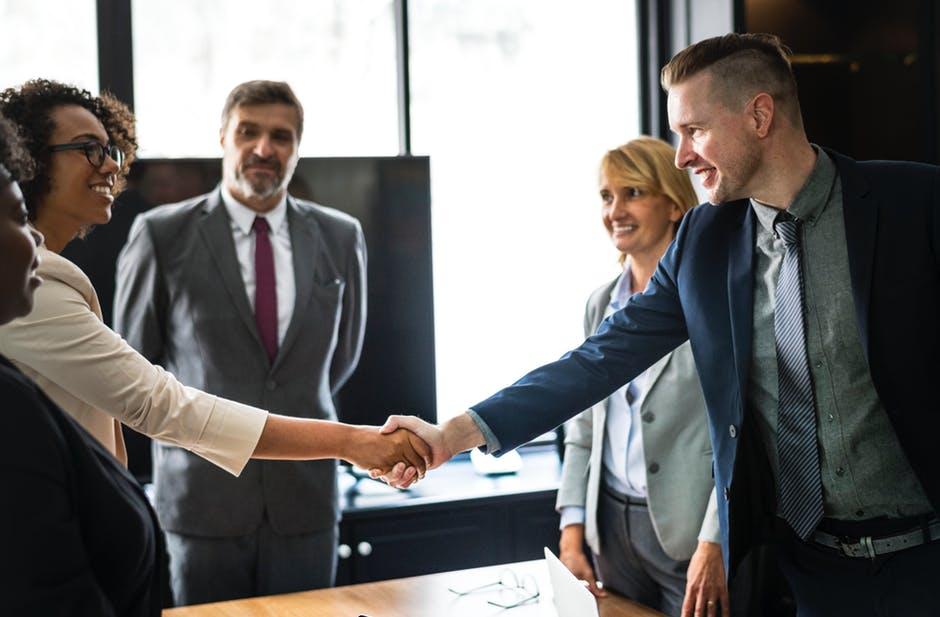 The success of any event lives or dies by getting people through the door and into the room or trade show hall. An additional 50 or 100 delegates can be the difference between sponsors returning with a larger spend the following year, or cutting their ties with the event altogether. As a result, event organizers will do whatever it takes to squeeze as many visitors as possible.
You can do the delegate acquisition for the events and even take a percentage of the delegate price or charge a fee per acquisition. Be sure that the organizers provide you with an exclusive link so that you can both track your delegates – something like bitly is great for this. Trawling through social media profiles on LinkedIn on an evening or weekend can be a rich source of quality leads.
Many organizers have a portfolio of events so proving your worth on one job can open multiple doors. It can also open the opportunity of working at the event itself.
Direct Book Seller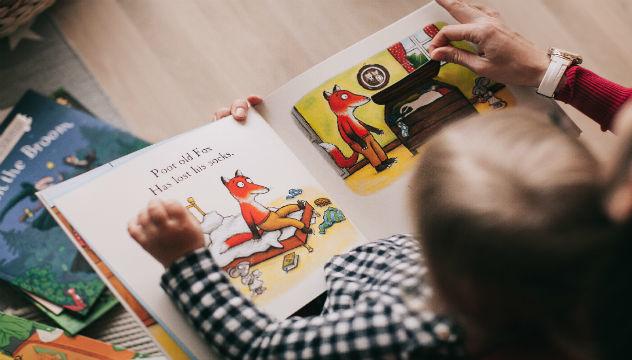 Direct sales opportunities exist across all sectors and continents offering the producers the chance to bypass stores with all of their overheads and offering sellers the chance to build their own business with their own working hours. Children's books are a prime market for this as there is the educational angle as well as the many meetups parents find themselves invited to.
Amongst other brands, Usborne has consultants selling their books across the U.S. and beyond. Their leaders fit their bookselling around their busy schedules, allowing the business to grow whilst their children do the same.
You can host your own events at home, as well as based around school events. Speak to teachers to find out which topics they will be focusing on in coming semesters and stock your range accordingly.
Go back to the start of Sales here or the main contents page here
---

---
Teaching

Teaching has been a way to make a side income for many years, with the internet full of platforms the opportunity to make money this way has increased.
Online Tutoring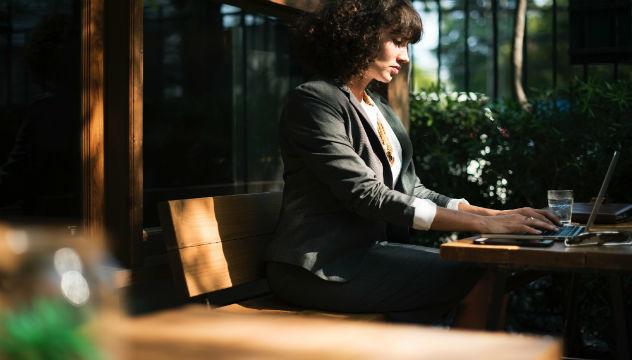 Becoming an online tutor can be an easy way to earn money if you have a teachable talent and good communication skills. As a tutor, you'll be able to choose your own working hours which makes it a great option for working around a regular job.
The easiest way to become a tutor is to sign up to a platform that will help you find students. Doing it this way also means you won't have to worry about accepting payments or marketing. Tutor.com is a good place to start. While they appear to have strict requirements about who can apply, they also claim to offer a decent starting hourly rate.
If you want to take things to the next level, you could always try to go out on your own and build a site for your tutoring business. While this may involve more work at the start, especially when it comes to finding students, you'll have more freedom when it comes to pricing and who you take on.
Create an Online Course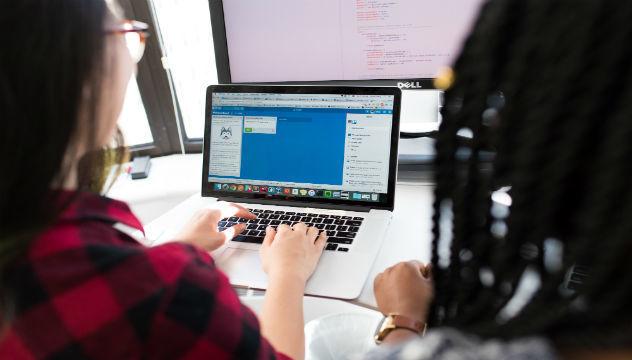 It seems like there are online courses for just about everything now. I mean, just check out this online course for starting an online course. There is a good reason for this: it is fairly easy to get started and there are plenty of platforms available to both host and market your course.
Additionally, most people have at least something they are an expert at, whether through their hobby, education, or job.
If you aren't sure about which hosting platform to choose, take a look at this list. When deciding where to host your course, you should think about whether the platform will help bring you customers, as well as the cut they take of any sales. While Udemy is good for the former, they take a large percentage of the sale price in some situations.
If you think you'll be able to bring customers to your course yourself, then a platform like Teachable may be more profitable.
Teach a Language Online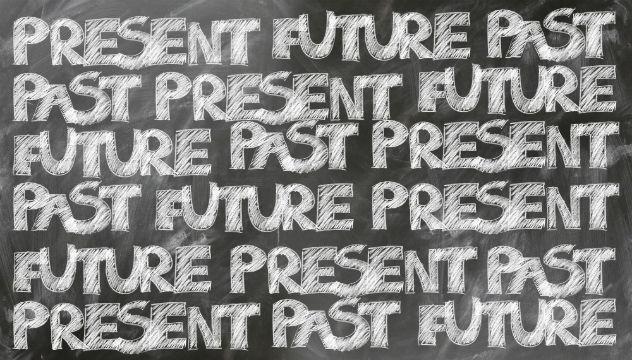 Teaching a language online is an easy side business to set up alongside your regular job. Even if you don't speak a second language, there are plenty of options for teaching English. VIPKID claims to offer between $14 and $22 an hour and you can work from anywhere using just a laptop, as long as you have a university degree.
If you don't want to use a third party to bring in students, you'll need a way to find your own. The website Teaching ESL Online has a good guide to getting started that you can find here.
If you don't want to teach English, it's still possible to teach a language online. iTalki allows anyone to sign up and become a teacher or tutor.
Online Personal Trainer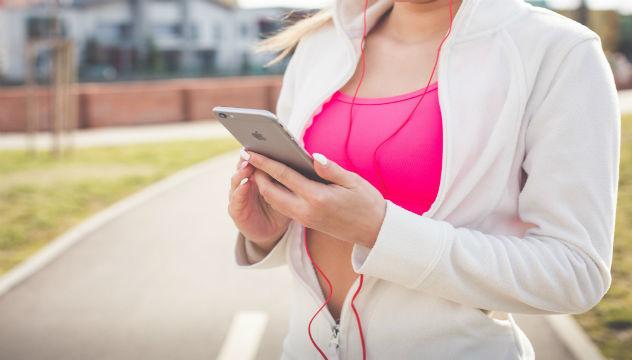 Becoming an online fitness coach can be a great way for those who love exercise to earn money doing what they love. In theory, anyone can become a personal trainer, no matter their experience or qualifications. However, to give yourself some authority and learn about the job, you should get a certification before you start.
Once you have certification, getting started is similar to most other freelance service-based jobs. You'll need to get some experience and market yourself online. Think about starting a blog, Instagram profile, or YouTube channel showing all the cool things you can do and teach. You could also train people you know for free or at a discounted cost to give you some success stories to tell potential clients.
Once you've built an audience and authority in your particular niche, it will be much easier to sell your services.
Music Instructor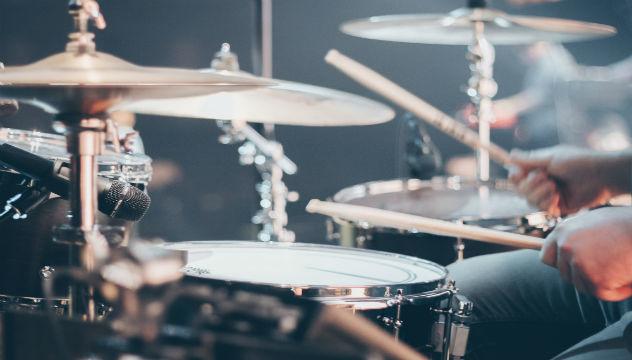 Your band may have never quite made it big (at least, not yet), but that doesn't mean you can't make money through music. By becoming a music instructor, you'll teach your skills to people looking to learn how to play instruments.
According to Careers In Music, private teachers can make between $30 and $120 an hour. If you work on your own, you may have to travel to client's houses, although you can also ask them to come to yours. Additionally, it's possible to get work at music schools.
While the exact job requirements vary, having education or experience working in music may help convince clients you are the person for them. You'll also (obviously) need to be able to play the instrument you plan to teach to a very high level.
Swim Instructor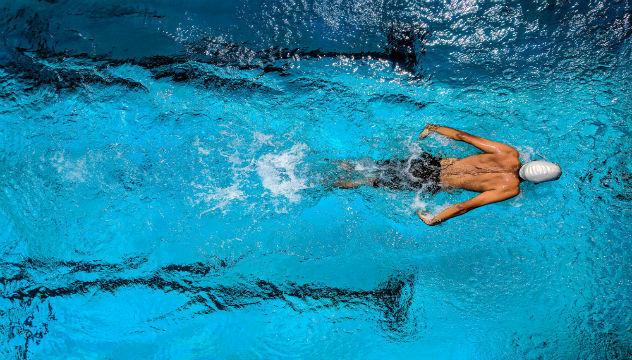 A great way to earn more income while working with young children is to become a baby swim instructor. Parents join you in the swimming pool with their child (from 6 weeks of age) and you run through a series of exercises that teach them water safety and seed the early stages of swimming technique.
Training takes around four weeks per stage with several stages available depending on the age of the child and the subject material you are teaching. It's possible to start working as an instructor after stage one so in four weeks you could be up and running.
There are two ways to gain customers. The first is by setting up your own business. There are resources available online that can help you with the setup of your company and advise you on the best way to advertise and run your business.
The second way is to join a franchise. Most franchises will include your initial training and will also help you with the business setup and advertising. They also provide branded course materials and help you get established quickly with the help of their online presence and national marketing programs.
Sales Coach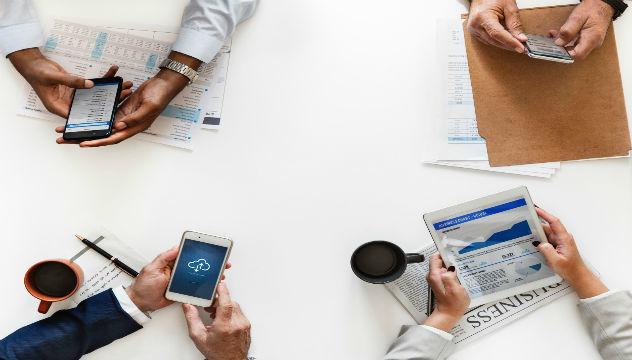 Any business will want to get more 'bang for their buck' and that can mean squeezing suppliers or just getting more out of existing employees. Sales teams are notorious for having highs and lows, so anyone who can bring more consistency to a group should always be welcomed. Business leaders also often see the value in bringing in an external voice to offer new ideas and training so here is your opening.
Realistically you are selling your experience and know-how, but it always pays to be ahead of the curve when it comes to new ideas and software. Brush up on the latest software and read blogs, books, etc. Babelquest has a great ebook dedicated to winning more business.
Now you need to practice what you preach so reach out to these companies in the professional manner in which you want to train their teams. Don't be afraid to put a high ticket price on your day / hourly rate – you are showing off your skills from negotiation to closing from the first minute.
Go back to the start of Teaching here or the main contents page here
---
Technical Support

Demand for technical support is high, making this an excellent business to start from home.
Freelance Web Designer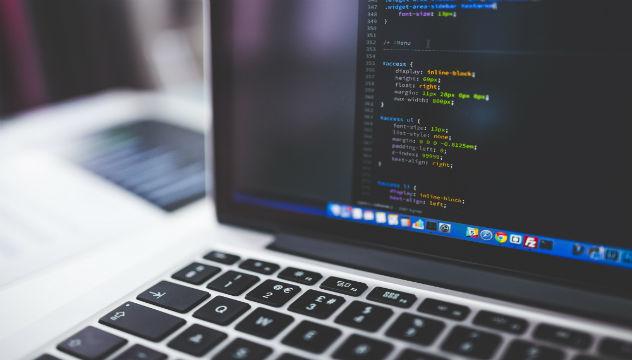 Everyone seems to have a web presence these days. This means there is plenty of workaround for those who can design great looking sites. A web designer will oversee creating the layout and appearance of a website.
In order to become a web designer, you'll need to combine design skills with the technical ability required to create a site. It can help if you are fluent in programs such as Dreamweaver and Photoshop, as well as if you can create XHTML and CSS content. You'll also need to have a deep understanding of how a user interface affects the user experience.
If you're looking to take a course in web design, you have plenty of options. Treehouse provides courses at an affordable price and they even offer a free seven-day free trial to new users.
Apple Product Repair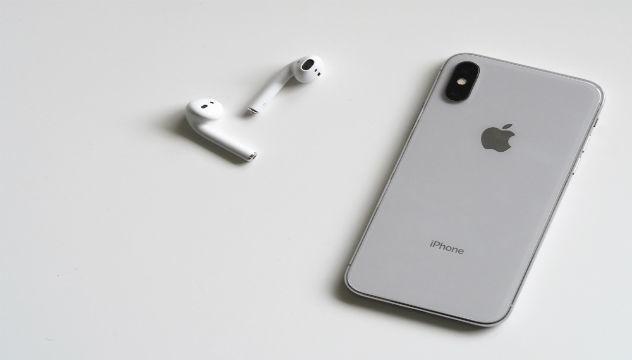 If you have an interest in technology then becoming an Apple repair technician could be a great home business idea.
Many households own at least one Apple product and as a high-end electrical product, they don't come cheap. This adds to the frustration when one becomes damaged, as it's expensive to replace so having it repaired for a fraction of the cost seems to be a no-brainer.
Most tasks include replacing iPhone or iPad screens that have cracked or shattered but there are other repairs too. In order to offer these services, you would be required to pass Apple's training course and gain your ACMT certificate.
You also have to get to grips with the specific requirements of invoicing for this type of service, which can be more complex and involved than you might expect. Following a few appliance repair invoicing tips is a good way to get started. That way, you can be transparent with customers from the beginning.
IT Helpdesk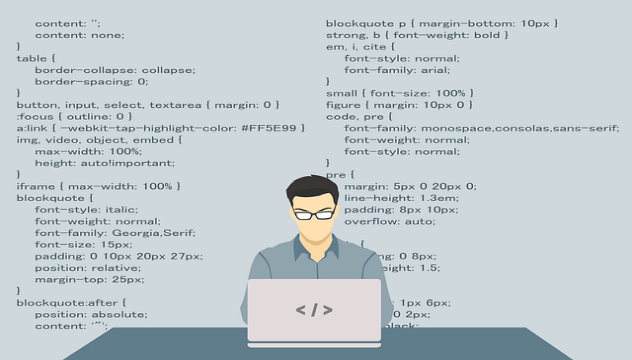 If you have a good knowledge of basic IT then offering help desk services can be a lucrative side business idea.
Most small businesses can't afford to employ a full or part-time help desk technician so it's common for those companies to rely on remote technical support. This is where you can sell your skills and help them keep their business running.
It's important to understand what help desk services you are offering so you can clearly communicate this to your customers. You don't want to be hired only to find out they require skills that you don't have.
Most help desk work involves fixing minor IT issues or resolving customer tickets, normally questions, complaints or inquiries. All of these are facilitated online normally via chat rooms or ticketing platforms.
WordPress Expert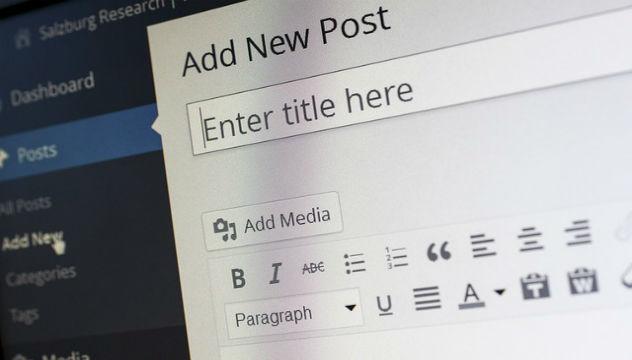 27.5% of the top 10 million websites in the world are built on WordPress and there is a huge demand for businesses that can help with WordPress websites.
There are many facets to helping businesses with WordPress: development, content management, and website building are some of the key areas where businesses hire people but there are many more.
It is a good idea to find a niche within WordPress and become a real expert at delivering your service. That expertise could be around a particular type of plugin or offering WordPress security. Here is a list of paid and free online resources to get started.
Like with many freelancing roles you can build a client base on a site like Upwork to get started and build credibility.
Go back to the start of Technical Support here or the main contents page here
---
Writing

Writing is time-consuming and difficult side business but demand is high for writers so if you have the skills it may be a good home business.
Content Writer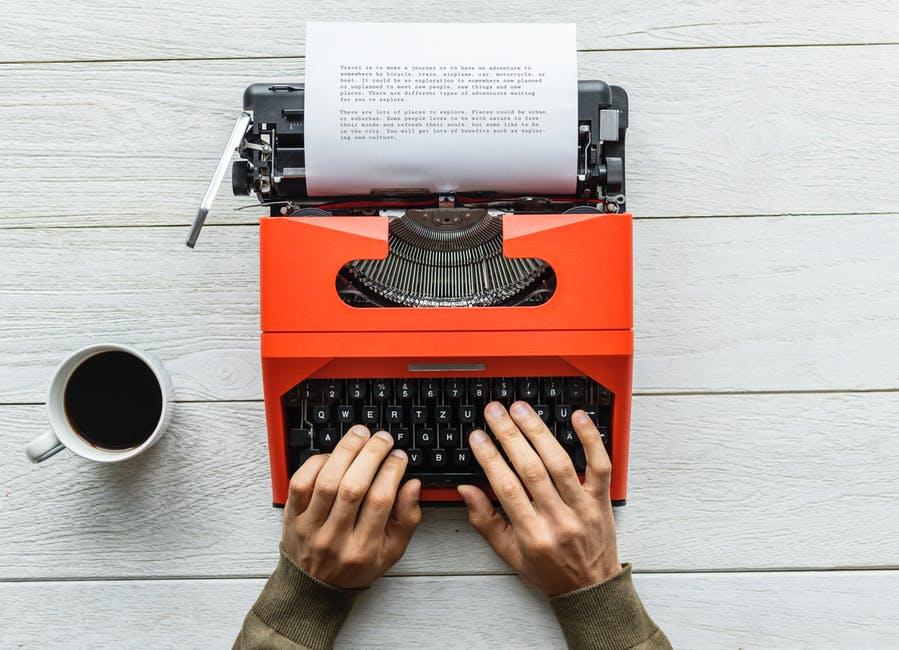 Content marketing is a big business. This means there are plenty of opportunities out there for people who can write good web content.
If you want to become a content writer, you'd first better make sure your writing is up to scratch. Once you have this mastered, courses in content marketing — like this free one from HubSpot— can give you a better understanding of how the work you are doing fits into the marketing process. There are also some tools to help you with optimisation and content writing such as Surfer and Jarvis.
In terms of getting work, you'll need to build a portfolio so potential clients can see you're capable. Once you have a portfolio, perhaps reach out to your network to see if anyone you know needs content for their businesses or company.
Alternatively, it's possible to find work on freelance marketplaces like Upwork and Fiverr, or via job boards like the ones at Blogging Pro or Pro Blogger. Once you have experience and a good portfolio, you may even find success in cold pitching businesses.
Grant Writer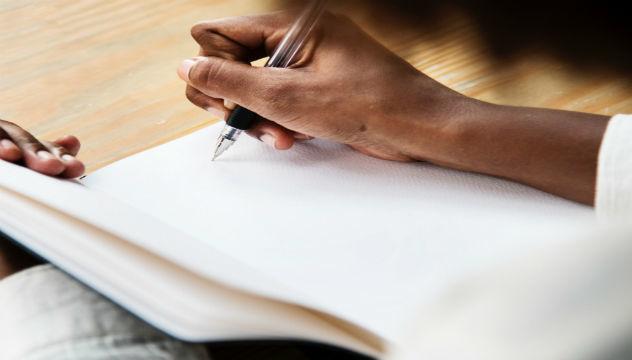 If you are a talented writer with a philanthropic side, you could turn your skills to grant writing. The job involves writing grant applications for organizations — usually non-profits.
Grant writers are skilled at telling stories. They need to do so in a way that persuades those in charge of handing out funds that the organization they work for is best placed to receive the money.
It's possible to learn these skills via courses, such as the ones from the American Grant Writers Association. However, taking a course isn't necessary to work in the field.
When looking to break into grant writing, you'll need to demonstrate your skills (here are some tips). Perhaps the best way to do this is through writing samples for made-up organizations, although you could also approach small non-profits which may not usually be able to afford a grant writer.
Once you have some success under your belt, you can begin to approach larger organizations which may have more money to spend. As with other types of writing, you can find grant writing jobs on Upwork.
Start a Blog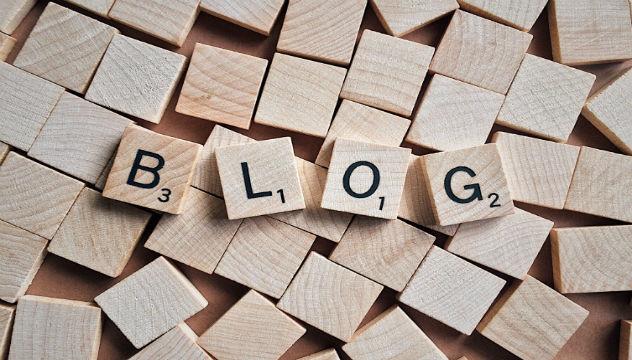 You won't make money quickly by starting a blog. However, if you are willing to put some time into building an audience, it is possible to make money blogging as a side business.
Key to your blog being successful will be finding a topic that is both interesting to many people and something that you can write about in a unique way. Additionally, as starting a blog is a huge time commitment, your blog should probably be on something that you are interested in and enjoy writing about.
When it comes to making money, you have several options. Perhaps the easiest way to make money is to use ad programs like Google AdSense or affiliate marketing schemes Amazon.com Associates.
However, you'll need a lot of traffic to be profitable this way. Other options for making money include selling eBooks, courses, or consulting services. In terms of getting your blog set up, there are plenty of free and paid platforms out there. Here is a look at some of the most popular.
Self-publish a Novel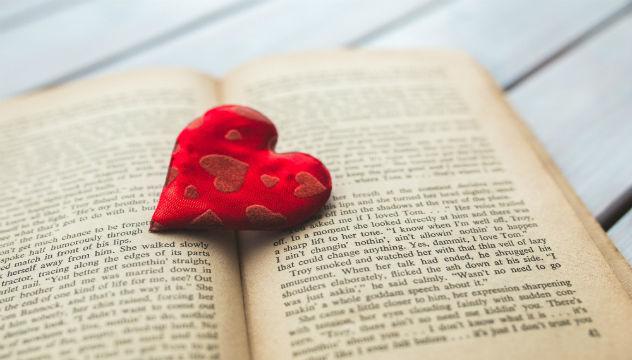 Some people believe that everyone has a novel in them. If you're one of those people, and you're also a talented writer, then why not self-publish yours. With services like Amazon Kindle Direct Publishing, it is easier than ever before to get a book in front of a huge potential audience.
Of course, writing a novel isn't easy. It's also a massive time commitment and the chances that you won't make much money are high. There are things you can do to help bring in sales. Having an existing audience — whether via a blog, YouTube channel, or social media — can help.
And remember, if sales do take off, becoming an author can become very lucrative. E.L. James, the author who wrote Fifty Shades of Grey, started off by publishing her work on fan fiction sites and is now reportedly worth $150 million.
Freelance Proofreading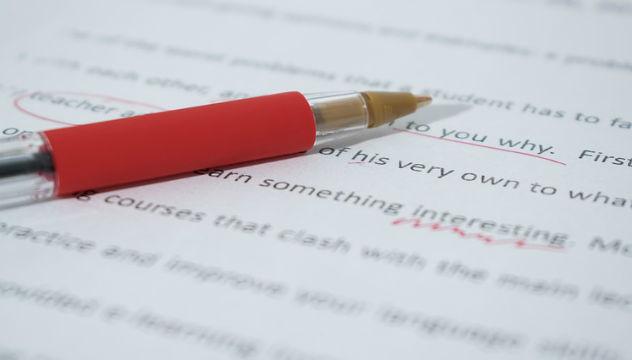 If you're a good writer with an eye for detail, you could be a good fit for a role as a freelance proofreader. Unlike editors, who will usually make suggestions about the content of a piece of writing, proof-readers generally just check for mistakes. You'll need perfect grammar and spelling skills. While there is no formal qualification you need, it can help to take a course. The Society for Editors and Proofreaders offer a number of online courses that could help.
When it comes to finding work, you can use freelance marketplaces. Alternatively, dedicated proofreading platforms like scribendi.com hire remote workers.
Create an eBook on Your Area of Expertise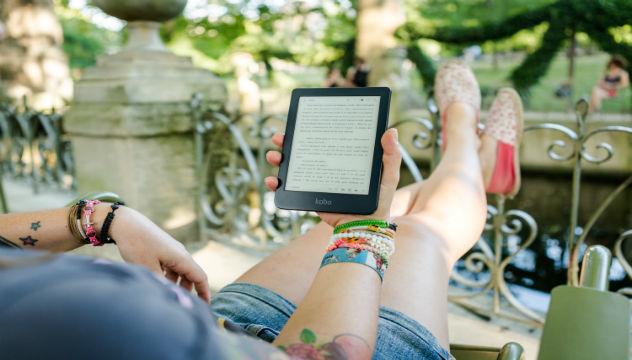 If you have a particular area of expertise with a niche following, you could utilize this to write and sell an eBook. The book could be on anything from specialty diets, to how to draw.
The important thing is having a way to get your book in front of customers. If you have a blog, Instagram account, or YouTube channel with a large number of followers, then you have a ready-made audience who may be receptive to buying your book.
If not, you could try publishing your eBook via Amazon Kindle Direct Publishing. There are plenty of guides that detail how to sell books published using this service, including this one. You're unlikely to become rich, but you may earn enough to make it worth writing your second book.
Transcription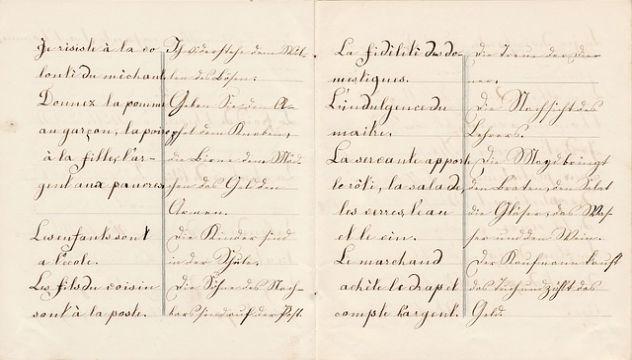 Transcription involves listening to an audio recording and writing down what is said. It is possible to do this job at home and there are plenty of companies that help you get started. Here are 100 of them.
You don't need any qualifications to work as a transcriber, although being a fast typist and having good hearing can help — especially as many jobs pay per minute of tape. If you have never done transcription before, you may underestimate how long it takes to convert audio to text. The industry standard is a 4.1 ratio, meaning one hour of audio will take around four hours to transcribe.
When starting out you'll likely do general transcription. However, if you have the expertise, you may be able to do legal or medical transcription, which can pay more.
Go back to the start of Writing here or the main contents page here
---
Good Luck
We hope this list has given you some food for thought and good luck with your side business adventures!
---