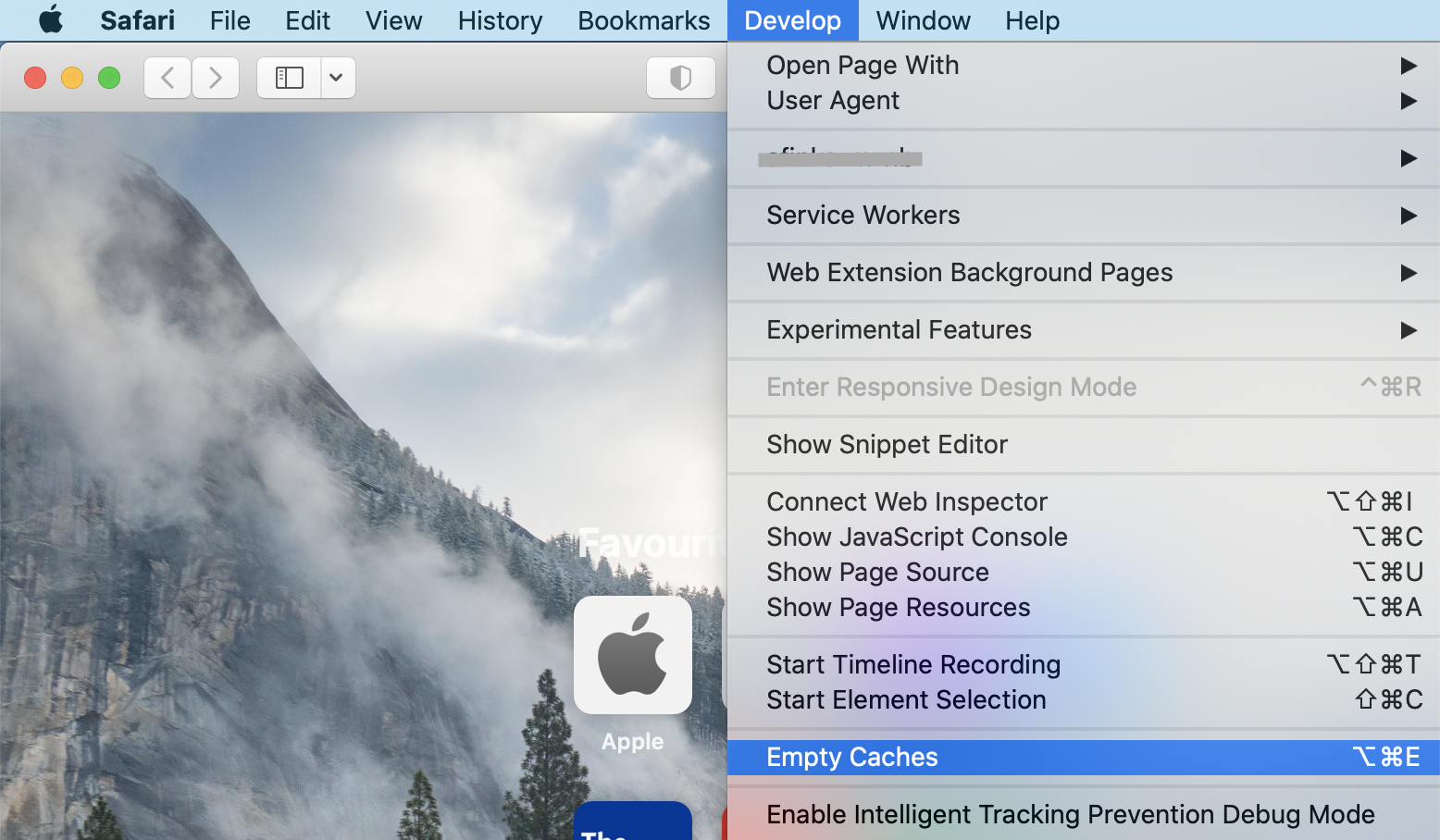 All operating systems use cached files for better performance. Caches can be described as small areas where computer stores data that probably will be used again. For example, they save data from the websites you open, so they load faster when you revisit those domains.
Your computer stores system, browser, and app cache files on your hard drive in several locations. All this data is helpful, but with time it can pile up and take up too much space or affect the performance of your machine. That is why learning how to clear the cache on Mac is important for computer maintenance.
Is it Safe to Clear Cache on Mac?
Even though it is usually safe to clear the cache, you should still be careful when deleting data on your computer. Be attentive and select only the file you intend to erase for removal.
You shouldn't face any issues when removing the browser cache and system files in folders /Library/Caches/ and ~/Library/Caches/. But take a closer look when clearing the app cache of software you constantly use since the developers sometimes use cache folders for important files.
You can also create a backup or a copy of the folders before the removal so you can revert the changes in case anything goes wrong.
How to Clear System Cache on Mac
System cache files help maintain your Mac's excellent performance, so there is rarely a need to delete them. But with time, it can pile up and clutter your disk space too much.
So here is how you can clear the system cache on your Mac:
Open Finder and choose Go > Go to Folder
Type ~/Library/Caches in the pop-up window
Click on Go to open the Caches folder.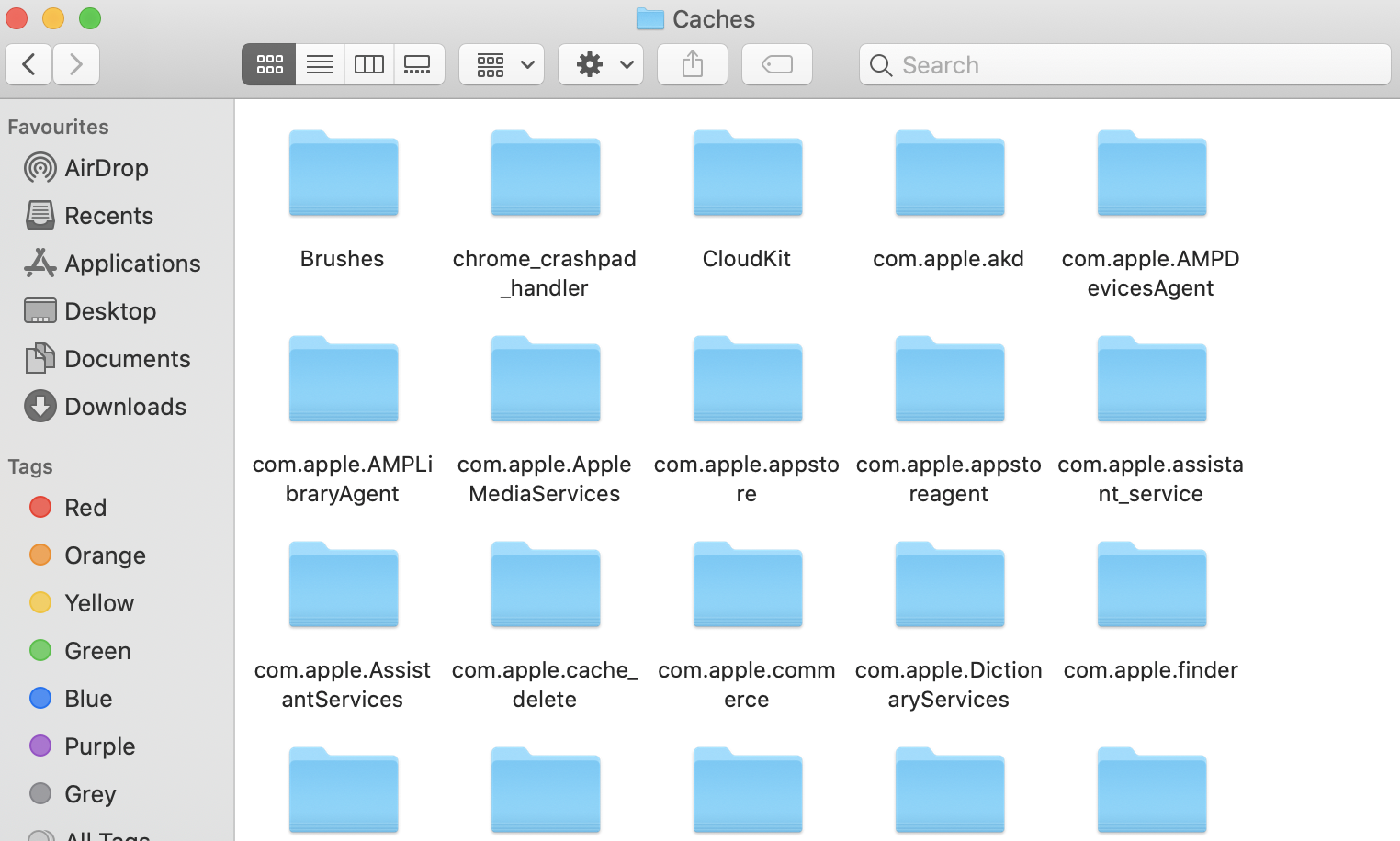 In this folder, you can delete any cache files you don't want on your computer.
How to Clear Application Cache on Mac
Every app on your computer saves its individual cache files. Similar to system caches, there is no need to clear them regularly. But it might be a good idea if it takes too much space or the application lags or works incorrectly.
So here is how you can clear the app cache on your Mac:
Open finder and click on Go > Go to Folder
Type /Users/[YourUserName]/Library/Caches in the window that appears
Click on Go to open the Caches folder.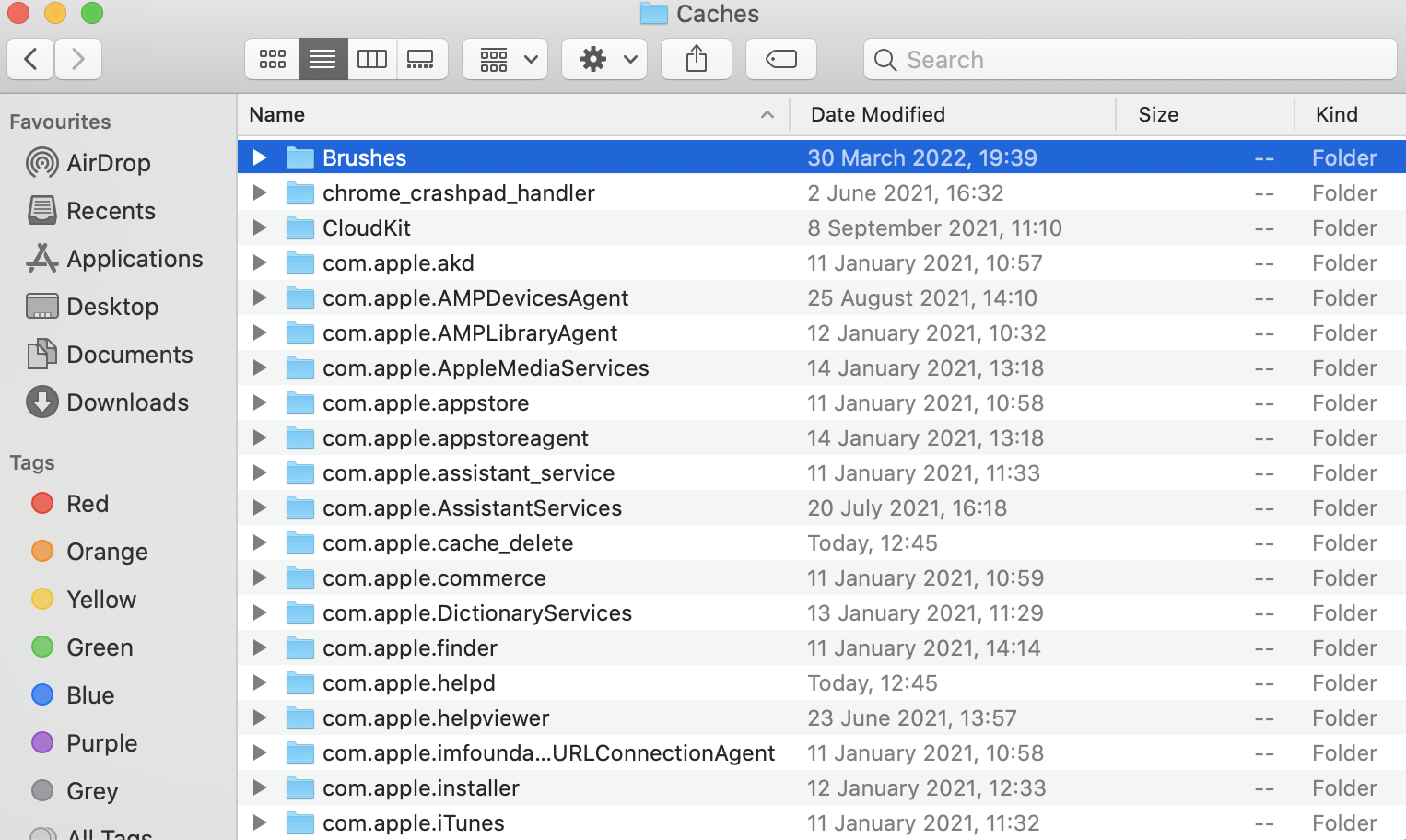 In this folder, look for the files with the app name for which you want to clear the cache. You can then simply drag those items to Trash and empty it to delete the files completely.
How to Clear Browser Cache on Mac
Browser content cashing helps speed up web pages' loading time and save you bandwidth. In general, this is a useful feature that improves your online experience. However, you should clear your cache if it takes up too much disk space or if you want to protect your privacy and delete your Internet activity.
Below are the instructions on how to clear caches in the most popular browsers on Mac, including Safari, Google Chrome, and Firefox.
How to Clear Cache in Safari:
Click on Safari at the top left of your screen
Select Preferences from the drop-down menu
Go to Advances and put a checkmark near "Show Develop menu in menu bar"
Now click on Develop at the top left
Click on Empty Caches to delete Safari cache files.
How to Clear Cache in Google Chrome:
Click on the three vertical dots icon (⋮) at the top-right of Google Chrome
Select Go in the drop-down menu
Click on Privacy and security and press on Clear browsing data
Choose the Time range you want to apply when deleting caches
Put a checkmark near the Cached images and files
Click on Clear data at the bottom to remove the cache.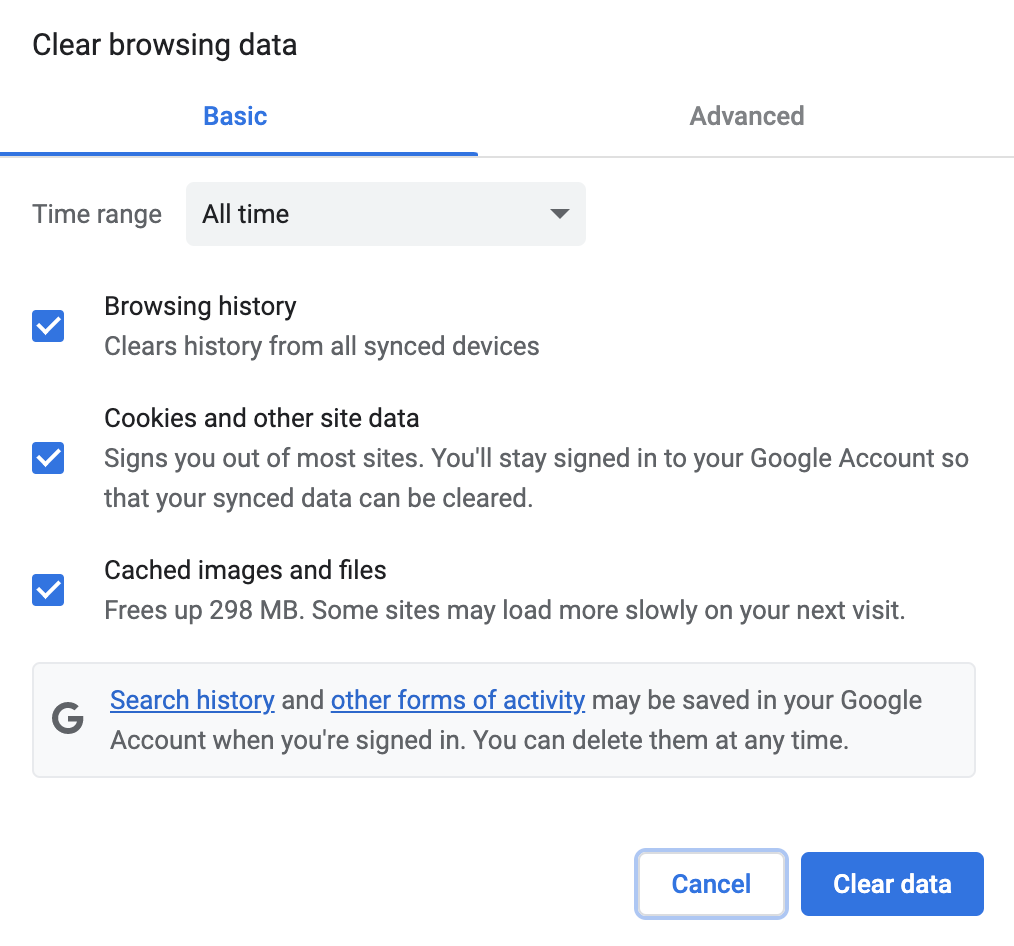 How to Clear Cache in Firefox:
Click on History at the top-left of the screen and choose Clear Recent History
Select the preferred Time range to clear
Put a checkmark near Cache and click on OK.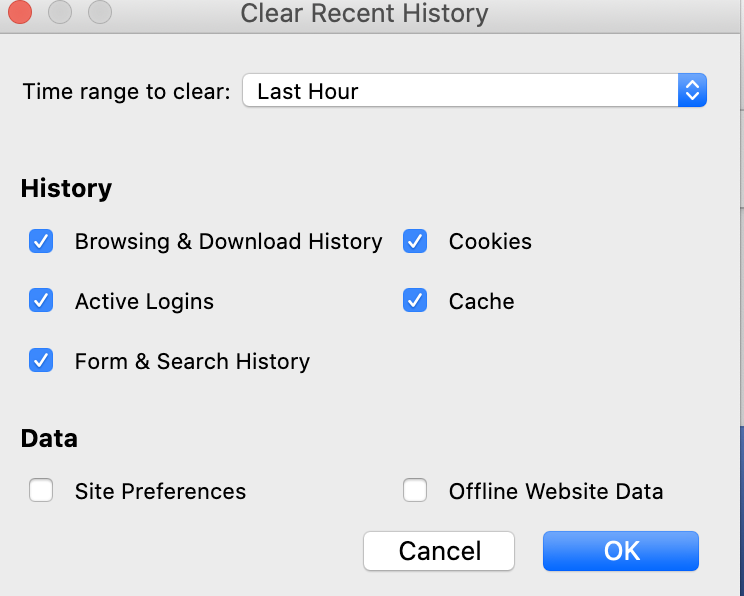 Summary
Clearing the cache is one of many useful Mac cleaning methods that helps to save free disk space and keep your machine running smoothly. If done correctly, removing the cached files on Mac is safe. Carefully following the instructions will ensure you delete only intended files and don't harm your system. You can also back up your computer before removing any data.