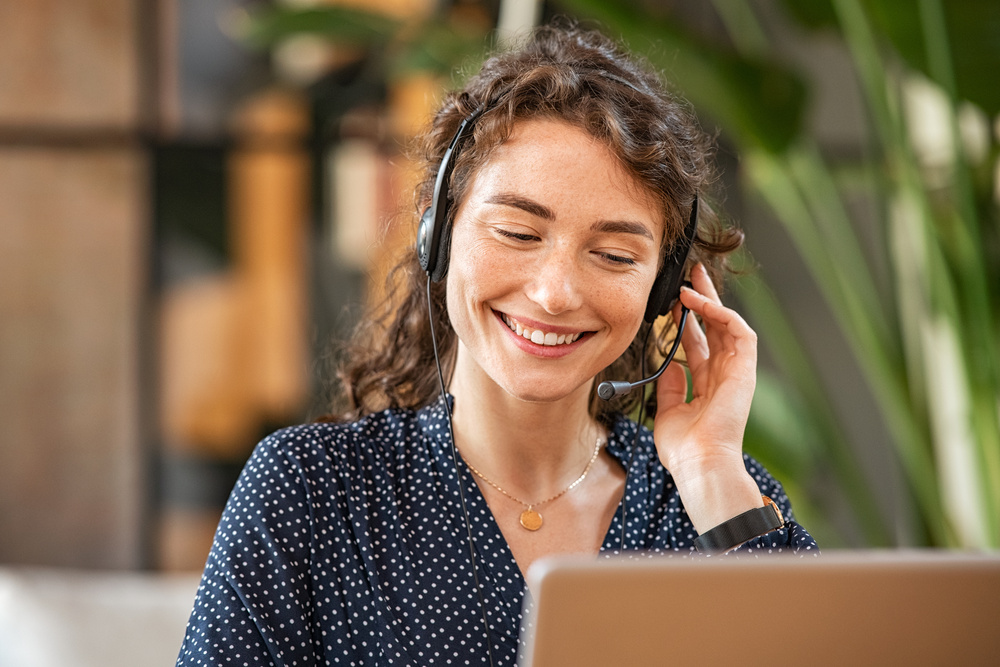 Before technology, one had to look for a prospect in person to pitch their ideas and make sales. They had to wait in line for hours or book an appointment before they could get to their client. But, now, you can drive sales from the comfort of your work or home office through the Internet. There are many marketing techniques you could use to reach potential clients.
However, there's one technique only a few salespeople recognize or consider effective—cold calling. It's a telemarketing strategy in which you make an unsolicited phone call to a prospective client with whom you've had no previous contact. The technique generates immediate customer feedback and reaction. Some people will listen throughout your presentation, and some will hang up or terminate the call.
What you say when the client picks up determines whether or not the conversation will continue. You must capture their attention and engage them throughout the exchange to convert sales. So, if you're wondering how to win your prospective clients over the phone, here are a few tips:
Leave Strategic Voicemail

Your prospects are likely getting many voicemails from your competitors. That means yours has to stand out to get their attention. Profound, stiff messages are boring. Leave strategic messages that may guarantee a call back from the clients or, at least, they'll remember once the call goes through on a different occasion.

A good strategy for leaving a strategic voicemail is dropping your voice message directly to your prospect's inbox. When you do that, you're leaving a ringless voicemail. However, you have to pre-record the audio message beforehand. Make it short and direct to the point.

Also, consider leaving your message after work hours because your prospects are likely to clear their record before leaving their workstations. By doing so, your message is likely to be one of the messages they'll listen to in the morning when their minds are open to new ideas.

Call At Top Hours

It may be better to leave your voicemails after working hours, but, for calls, it'd be best if you called during top hours. The most converting prospective calls are made early in the morning, before 9 am, or over the weekend. You'll likely get your prospects before they start their busy day schedules or attend draining meetings.

When you need help answering your calls, move to the next prospector. Time is of the essence, and the earlier you make your calls, the better. It'd be best if you consider getting a software like Power Dialer when you're in this business. It's an automatic dialer that lets you review a manual list of prospective phone numbers. If the caller is unavailable, it disconnects and moves to the following contact on the list.

Making daytime calls will probably land you on the voice machines or receptionists' desks. However, you can also take advantage of this and make the receptionists or assistants your advocates.

Prepare Yourself For The Call

Before calling your prospect, you must prepare accordingly. Chances are things will only go as you want if you prepare. It may not be an assurance that'll you close the deal, but it'll be a step closer to achieving it.

Adequate preparation gives you enough knowledge about the client and how to present yourself on the call. For proper preparation, you may want to do the following:
Do research: Only make that call after digging into your prospect's company. You can visit their social media pages and website to see what they're dealing with and their history. It'll give you a better understanding of the client's needs and give you a starting point.
Minimize background noises: You want to make a successful phone call, and to do this, you'll have to be in a quiet environment. Background noises may interrupt your call, and you may have to repeat yourself countless times, taking up more time than necessary. The client might even hang up and put you on the reject list.
Ensure you have a good connection: Connectivity is also vital for a successful phone call. During preparations, ensure that you have a strong network and Internet connection.
Note down a few pointers: Scribble down a few points you want to address. The first 10 seconds of the call will determine whether or not the client will listen or hang up.
Rehearse how to introduce yourself: For every call you make, you must start with an introduction. Mention your name briefly, your company, and what you're selling. Most people mumble through the opening, and you don't want to do that. The client will hang up and go on with their business if that happens.
Proper preparations ensure you're accurate, informed, professional, and prompt on your calls. Remember, your first impression is the key to a successful call, so make it count.
Send Follow-Up Emails
Follow-up emails are just as important. You can thank them for engaging with you, or you can go on and summarize the key things you discussed on the call. People need to remember things they don't see.
You can also provide additional information, however, make it short, simple, and straight to the point. Your prospects don't have the time to go over blocks of paragraphs that don't address their main concerns. For an effective email, do a little digging on what makes email marketing successful. You'll get a few pointers to help you send the best follow-up emails.
Connect With Your Prospect
The main objective of making the calls may be conversions, but you can also try to build a connection with your client. Make them as comfortable as possible, and let them know that it's a conversation and not necessarily a sales call. To do this, consider the following:
Use their first name: Using their first name makes them comfortable. It shows that you did your homework and understood their needs. However, be careful not to cross the line. Psychological perks come with hearing your name, but there's also that creepy feeling when someone overdoes it.
Ask if they can talk now: You may have done your best to call at an appropriate time, but there may be better timing for your prospect. Make a point of asking whether they're in a position to talk or if you can call them back. It makes them feel the call is about them and that you're not just looking for a conversion.
Mind Your Tone: You must maintain a natural tone throughout the engagement. You want to sound friendly and not too serious, but you must make it as realistic as possible. Don't make it sound like you're reading from a script. It'll turn off your prospect. Therefore, try your best to maintain a human tone and not sound robotic.
Avoid unnecessary pauses: Unnecessary pauses can drag out a conversation. It makes you sound unprofessional and unprepared, and you don't want to give that impression. Additionally, you come out dull, and your client may hang up on you before you communicate your point. Also, sometimes you have to jolt some things down or check something on your client's sites. Don't do it silently. Read out loudly whatever you're doing to avoid uncomfortable silences.
Talk To The Prospect, Not The Product: The purpose of the call must be based on providing insight for the prospect, not on marketing the product. Ask about their needs and the specific problems they want to solve. You'll get to understand your client's preferences and know how to present your products.
Turning that phone call into a sale depends on your ability to connect with your prospect and understand their needs well. Therefore, don't be in a rush. Slow down and listen to your client's needs.
Be Ready To Listen
You'll likely put forward your opinions before your prospects ask any questions. Well, this is all right, but you must listen to your client's wants and not just try to push for a conversion. Make the process a two-way traffic. Give the client a chance to ask or respond to your questions without interfering with your opinions.
Many telemarketers make this mistake and lose more prospective customers they could have otherwise won over if they'd just listened. Remember that telemarketing sales rules limit you to the number of times you can call a prospect, and you want to make it count each time. Therefore, listen and don't make any assumptions.
Stay Confident
Remain confident throughout the conversation. Clients relate the authenticity of your product with how you present it. If you're selling a quality product, you ought to be optimistic about it. Deliver your points with authority while being mindful of what you're selling. You want to come out as someone who believes in what they're selling, not as a rude salesperson trying to make a sale.
Summarize Before Closing
Don't be in a rush to end the call. Take the time to take your clients over the things you've discussed briefly. It'll only take a few minutes and ensure you're on the same page. You can also thank them for sparing some time to talk to you.
Conclusion
Possessing appropriate telemarketing skills has lots of value when making conversions. Living up to these tips can help you make more conversions and connect with prospects who may become your loyal clients. Therefore, ensure you research and present yourself in the best way possible.