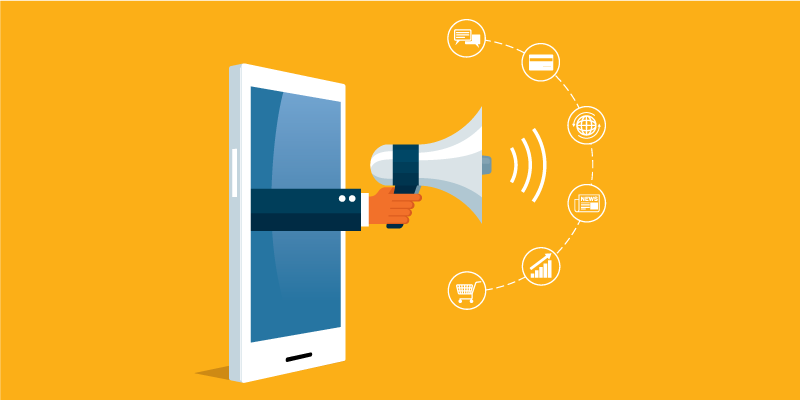 In 2022, Google Play Store had a whopping 2.87 million apps on offer to its vast audience. Apps have changed the way we live, transforming our society into a digital-first, uber-connected world. But so many apps come with a price: competition.
If you've created a mobile app, it's likely that you'll be up against a whole lot of other developers vying for your audience's attention. To ensure yours is the one in the limelight, here are some of the top marketing strategies to employ as we move into 2023.
1. Start Marketing Early
A lot of developers avoid marketing before the launch of their app because they think it'll be a waste of money. No one can download it yet, so why start draining your budget? But this attitude could hold you back and make your launch day a little disappointing, with very few downloads and next to no attention.
By marketing your app early, you generate awareness and hype. You increase exposure and start building relationships with your audience, gaining trust and helping you stand out from the competition. If your app hasn't had a hard launch yet, use this time to build a buzz.
2. Mobile Programmatic Advertising
Mobile programmatic advertising is revolutionizing the paid ad industry, making it easier to reach your audience through their mobiles. Rather than negotiating directly with publishers following the traditional method, programmatic advertising allows you to buy and optimise ad space automatically. Machine learning and AI create an efficient, stress-free way to place adverts across the web, leaving you with more time to work on the parts of your business you love.
You'll also receive data from your ads, learning more about your users':
Location
Mobile use/browsing habits
Preferences
Social network activity
Some platforms will help you retarget specific users, too, building a comprehensive marketing strategy that nurtures meaningful relationships.
3. Jump on Social Media Platforms
There are around 4.3 billion users on social media, making it one of the most popular online activities. It's also an incredibly lucrative marketing spot, placing your app directly in front of the people you want to see it. With organic campaigns for non-invasive launches and paid-for-ads to ensure your app gets noticed, social media is a versatile marketing platform that you can adapt to your requirements.
But social media marketing isn't easy. In 2023, we recommend either brushing up on your skills or hiring a social media agency to do the work for you. KAU Media Group explain that "The advanced targeting capabilities that social advertising offers, means that prospecting to build your brand is strategically sound." Many developers try marketing via social media without the expertise and end up doing more harm than good for their brand image. A poorly planned, badly executed social media campaign isn't going to look professional or trustworthy.
We'd also advise you to choose your platforms wisely. Rather than opting for the first you see or trying to run profiles on every platform available, look at where your target audience is. Find the platforms they use the most and focus your efforts here.
4. Paid Search Advertising and VTA/CTA
Paid search isn't a new marketing method, but it remains relevant in 2023. By skyrocketing your app to the top of the search results, you're far more likely to see traffic increase and profits boost. But, this year, take your campaign to the next level with VTA/CTA.
View-through attribution (VTA) and click-through attribution (CTA) are ways of measuring user behaviour and the success of your paid search campaigns. VTA looks at how many users convert when they see your ad, even if they don't click on it. CTA looks only at conversions directly from an ad click. These insights can teach you more about whether your ads are working, improving your campaign strategy as you proceed.
5. Try Omnichannel Marketing
There are an almost endless number of marketing options for your app, from social media and paid ads to creating user-focused websites. Omnichannel marketing focuses on creating a cohesive, consistent experience at every touch point. No matter where and how your users interact with you, they'll come away with the same impression of your brand.
As the world of digital marketing becomes more complex, the importance of omnichannel marketing increases. If you're in the midst of an ongoing campaign, now's the time to audit it and ensure you're creating a seamless user experience. If you're creating your strategy, don't forget to incorporate omnichannel marketing.
6. Create Long-Term Relationships With Influencers
Influencer marketing is another marketing method that's been tried and tested. But, in the past, it's been common practice to pay for a one-off post – maybe even two – and then part ways with the influencer. This is leading to a breakdown in trust, though, with followers knowing that the influencer has been paid to post and not finding your partnership believable. That's why in 2023, it's all about building long-term influencer relationships instead.
Think of these individuals as brand ambassadors and a constant presence in your marketing strategy. The repetition of app promotion feels far more authentic, and their followers are more likely to believe they truly enjoy using it.
Final Words
With so many apps already in existence, getting the marketing of yours right is crucial to its success. These tips should help you begin crafting a thoughtful, considered marketing strategy that's designed to actively boost growth. Just remember to keep monitoring your results and always take advantage of data to constantly improve your plans.