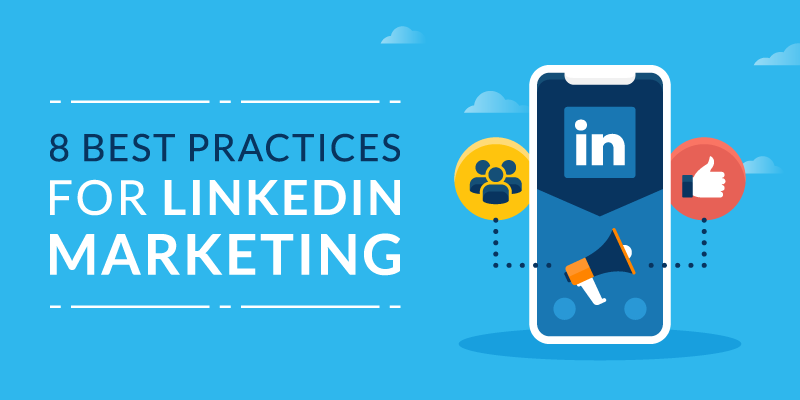 With more than 260 million monthly active users present on LinkedIn, it is without a doubt is any marketers' dream! And still, many people approach LinkedIn as a job and resume posting site. But times have changed long back ago! By creating a Linkedin business page, you can take advantage of Linkedin for your business.
A LinkedIn Company Page gives a business an excellent possibility to promote its services and products, hire top talent resources, and share meaningful, entertaining, and helpful updates. As an entrepreneur, before you start diving into any particular social media marketing channel, you must know all the advantages of the platform to get the most out of it.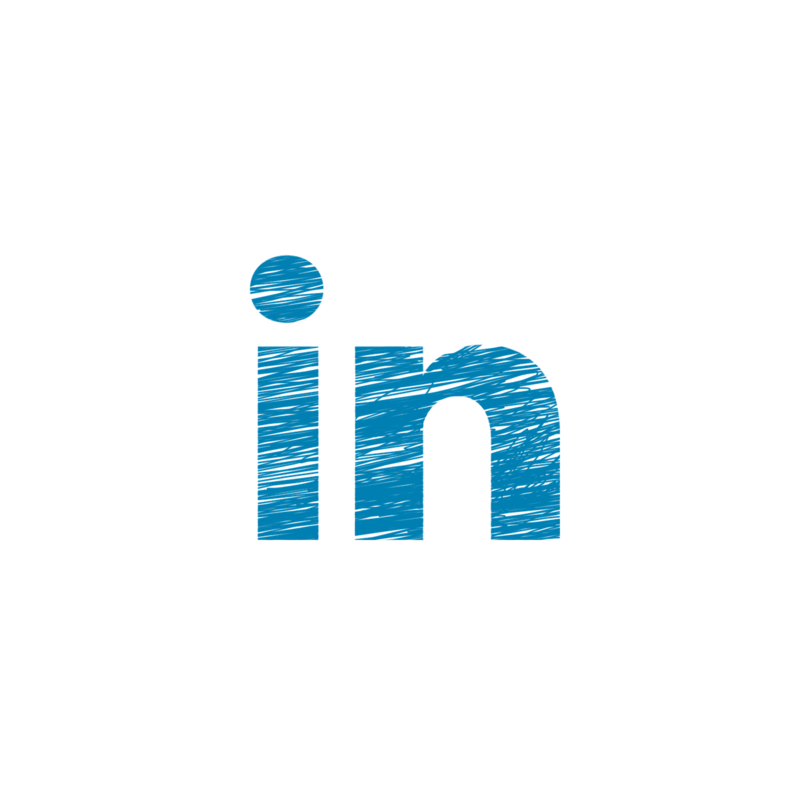 Why LinkedIn Business Page
Everything on LinkedIn is organized for professionals and businesses, which offers an entirely different atmosphere than other social media platforms. Moreover, you can get an opportunity to generate specific pages that showcase your various products, events, services, and brands.
Here are some reasons for why should your company start a business page on LinkedIn:
Increase your searchability: Your LinkedIn business page can increase your searchability on both Linkedin and search engines.
Share content: You can share blog posts, news, articles and more with your community.
Share job openings: You can set up your LinkedIn business page so that it lists job vacancies in your company.
Share news: You can share news with your community like – a new product launch or a new store opening.
LinkedIn strategy checklist for your business page
Following this strategy will get you a grip on the LinkedIn marketing field to grow your business:
Start with LinkedIn Bio
Filling out a business profile isn't hard, but there are some important key components that you should follow to make sure your profile is as influential as possible. Remember your bio is the first impression with a potential employer.
Begin with a professional profile photo or Logo. The profile photo is the first impression people will have of your LinkedIn profile. Using poor quality photos that look grainy, blurry, blown out, dark or otherwise makes you look lazy and careless. A high-quality professional photo will do half the work for you!
List your key services. Always remember to add your key services to your LinkedIn profile.
Write an attractive summary. A summary is the most intimidating part of your LinkedIn profile. Just because it's not mandatory, it doesn't mean you should skip this part. It's an opportunity to tell a more detailed story about yourself (don't make it too long or too short) and your company.
Use status updates to share industry-relevant content.
Update your profile frequently. You have created an exceptional LinkedIn profile, and that's not just enough. Make sure your profile is up to date. Your company will get the most benefits if your LinkedIn page is regularly maintained.
Enhance with a career page
With there are so many competing companies to draw attention to their business, it can be hard to make your business to stand out online. It is recommended to maintain your career page on Linkedin to get more deliverable results. Your career page is the LinkedIn version of your website.
URL: When you set up your new career page, by default it will create a URL ending in a string of numbers. As soon as possible, change that URL to your company name. This will help people to find your company on LinkedIn easily.
Image: Use a 646 x 220 pixels banner image. This banner image will help you to strengthen your company identity.
Company description: You may want to focus on the company's culture and vision or as well as a brief description of your products and services.
Use your careers page to paint a picture of what it's like to be working with your company through your company culture, vision and mission, employee spotlights, employee reviews, job ads, and rich media such as slideshows and videos.
Define your goals and audience
Your final objective defines the type of content you publish and the way you choose to publish it on LinkedIn. That is why it is essential to plan your goals at the very beginning of your LinkedIn marketing strategy. Precisely defined objectives are the heart of any LinkedIn marketing strategy.
Defining your objectives will help you to target one or more of the following goals:
To grow brand awareness
To create qualified leads
To develop a brand reputation
To sell your service or product
To engage with your target audience
Once you have decided on your marketing goals, it becomes easier to determine your target audience. The key to every successful social media marketing is through understanding your target audience – the same applies to LinkedIn. You can group your audience based on various parameters such as geographic location, industry, job title, and many more.
LinkedIn has a compelling content publishing platform, and if you're serious about business to business marketing, you are in the right place. Marketing your content is, as well as a crucial part of any social media strategy. However, a lot of businesses miss out on more exposure by ignoring or forgetting to post on LinkedIn.
And you may be wondering what the most useful content on LinkedIn look like? The most helpful content out there should be Well-researched and highly informative. A plethora of different credible sources back well-researched content. Your content should be unique and informative to your target audience. If you're publishing content that just repeats what others have already said on the topic, you're not giving anything new to your audience.
Hashtags, we see them on Instagram, Facebook and Twitter. Hashtags on LinkedIn functions similar to hashtags on any other social media platform. Hashtags are an excellent way to build your discoverability on LinkedIn. When used efficiently, they are a great marketing tool for your LinkedIn marketing strategy.
Using hashtags increase your search engine optimization, which means they help your posts appear in LinkedIn and Google search result. And they help LinkedIn identify topics that are relevant and important to users.
To boost your #Tag game, follow these tips:
Make your profile visible to everyone.
Use appropriate hashtags and 5 – 7 max for each post.
Use hashtags while commenting.
Use hashtags in the summary section of your profile.
Connect! The bigger, the better
Unquestionably, you increase your company's perception as you develop the number of followers. The more connections you have, the better the results you will get.
Connecting with quality people who add value is an intelligent thing to do. Even if someone you connect isn't in your industry, that doesn't mean they won't be in the future. And also, if someone isn't in your industry, that doesn't mean that their connections aren't. Being connected to that, one person will make you show up in their connections' searches and likely in their suggested connections as well. The number of connections you make, the more you will probably show up in "most viewed profiles," category which will lead to even more audiences to connect.
Remember that everything that you post on LinkedIn gets into the LinkedIn feed of your followers.
Sponsor some of your best content
You can sponsor some remarkable or all of your best content that presents the best of you or your business. There are many advantages that you get from sponsored content on LinkedIn. This could help your business be more visible to other profiles and in turn, get you more followers.
Use rich media to get attention
Sure it's hard to upload your high-quality videos than it does to share a YouTube link. But believe me, it will be worth the effort when your visually pleasing content gets many more times that time investment in views. Our brains process images exponentially faster than text, so it makes sense that posts with pictures and videos get six times more engagement than text-only content.
Bonus tips to remember:
Engage your colleagues and employees
Create a LinkedIn group
Participate in relevant groups
Post consistently
Schedule networking time
Leverage LinkedIn analytics
These tips will help you boost your LinkedIn marketing strategy and to achieve your initial key objectives. An in-depth perception of your final goals and target audience is critical for the achievement of your LinkedIn marketing strategy. Thus create a compelling company page and optimize it for search.
Conclusion
LinkedIn has come a long way from a platform for searching for jobs to the platform for promoting your business. Getting direct access to a large group of experts and businesses, LinkedIn is a must for any marketer. It has reached to a point where you can skyrocket your businesses through LinkedIn if you use it properly.
Have questions? Let us know!
Author Bio
Keerthana is a social media Analyst at Techwyse. She is passionate about finding new trends in technology and making them into blogs. When she is not working for the clients, you can find her listening to her favourite music tracks.
---