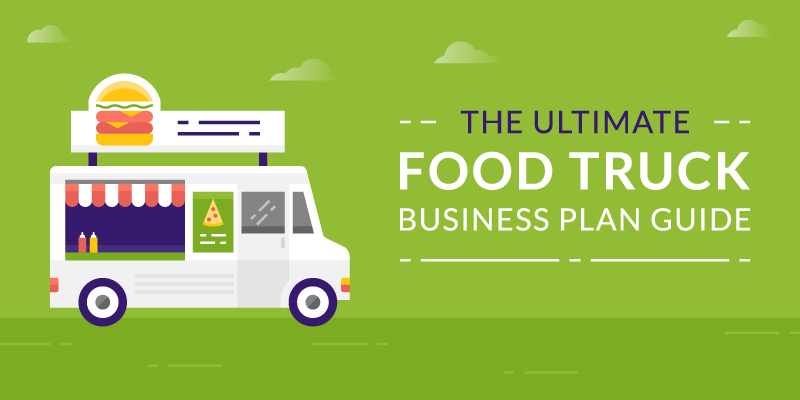 Food trucks are often thought of as a low-cost way for those passionate about cooking to earn a living doing something they love.
While this can be the case, the reality is often more complex. Food trucks have a high rate of failure. This could partly be down to how easy it is to start a food truck business without fully thinking through what is required.
Because of this, if you want to start a food truck business, you need to consider a lot of different factors before you set up. Having a clear strategy will show you what you need to do to be successful while helping you avoid costly mistakes.
Writing a food truck business plan is one way to clarify your strategy. In this article, we'll show you why a food truck business plan is important, and outline a food truck business plan template to follow.
Let's dive in!
Why Write a Food Truck Business Plan?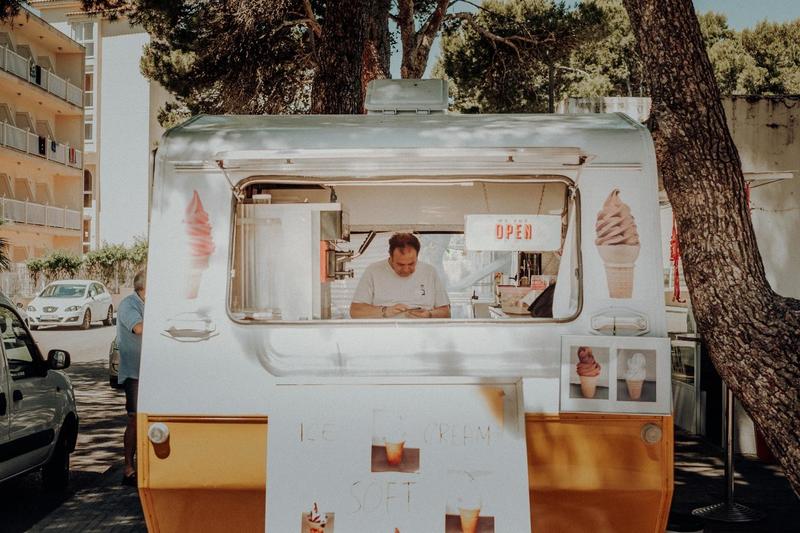 There are two main reasons why you should create a business plan for your food truck.
The first is that your business plan will act as a guide to your business strategy. The second is because you will need one if you plan to apply for funding from a bank or other investment provider.
Here is an in-depth look at both reasons.
A Road Map to Your Business Goals
The purpose of a food truck business plan is no different from a business plan in any other industry.
It will describe the basics of your company, including your structure, product, and how your business will operate. It will also define your business goals and layout of how they will be achieved.
During the business planning stage, you can use a business plan to give you and others in your company a clear idea about how your business will achieve success.
By planning out the whole process before getting started, you can also spot potential challenges and avoid them before they happen.
Here is an example of how this could play out.
Imagine a food truck owner who decides to sell breakfast burritos for $7 at a local park.
After writing a business plan and considering the cost of ingredients, they realize that to cover costs, they would need to sell 100 burritos a day. This is something they decide would not be possible with the anticipated morning footfall at the planned location.
By spotting this problem before starting the business, the food truck owner can make a decision that will give them a better chance of success. For example, they could choose a different location, increase prices, or sell a different type of food.
This is a problem the future business owner may not have realized they faced had they not decided to create a business plan.
Use When Applying for Funding
Beyond being a useful way to map out your business strategy, a business plan is also often required when you apply for funding from a bank or other types of investment.
Banks and other potential investors will use the document to assess a business's sustainability, and therefore the chance of getting a return on their investment. Because of this, it's important to make your business plan as comprehensive as possible.
Business Plans Aren't Just for New Businesses
While it's certainly recommended that new food trucks create a business plan, they are also useful for existing food truck business. A business plan can help established businesses clarify their processes and improve how they organize and manage their company.
Additionally, businesses that are growing or want to grow can use a business plan to analyze the feasibility of their options. This could include exploring new locations, buying a larger food truck, or hiring new staff.
Food Truck Business Plan Template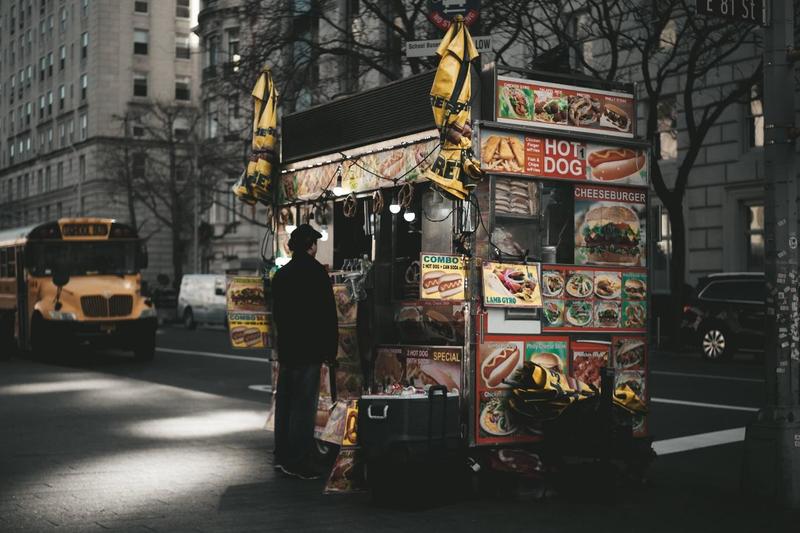 A food truck business plan template is similar to a regular business plan template. The categories you will need to include are the same, but you should tailor the information towards the food truck industry.
Most business plans will contain the following categories that will cover all aspects of running your business.
Executive Summary
Company Overview
Market and Customer Analysis
Sales and Marketing Plan
Operations Plan
Management Team
Financial Plan
Executive Summary
The first part of any business plan is the executive summary. Here you need to introduce your food truck and why you think your idea will be successful.
The executive summary is similar to your elevator pitch. i.e., it's the quick sales pitch you would give to someone if you only had a short amount of time to convince them about the potential of your business.
Writing this section is a useful exercise in its own right because it forces you to think clearly about the specifics of your business idea. Some things you could include in this section are:
The food you will sell and why you chose this food. For example, if you plan to create a food truck that caters to vegans, explain why you chose this idea and why you think it will be successful.
The planned location of your food truck and why you think this is a good location. Again, be specific. If you plan to travel around different festivals, let the reader know why this is a good idea.
What else makes your food truck stand out that isn't covered in the above two sections.
Basic financial information, such as start-up costs and how much money you expect to make. Being clear and realistic in this section will show you have thought your finances through.
Your goals and how you will grow your business. Even if you never plan to move beyond one food truck, you should still say what you want to achieve — for example, reaching a certain revenue and profit goal every year.
While the executive summary is the first part people will see when looking at your business plan, it can be helpful to write it last.
This is because after completing the other parts of the plan, you'll have a clearer idea about the specifics of your business, meaning you will be in a better position to summarize it.
Company Overview
In the company overview, you need to describe the structure of your business in more detail. In this section you can include:
The legal structure of your company.
Information about the business owners.
The history of your company if you are an established business.
The location of your company.
The number of employees you have (or want to hire) if you have any.
Your company's mission statement.
While most of this section is straightforward, the mission statement is where things get interesting.
Your mission statement defines the purpose of your company. All your business decisions should push you towards this goal.
While important, your mission statement doesn't need to be overly complex. It can be something as simple as 'Our food truck aims to bring authentic and freshly made falafel to shoppers in the town centre.'
You can read more about how to create a food industry mission statement in our restaurant management guide.
Market and Customer Analysis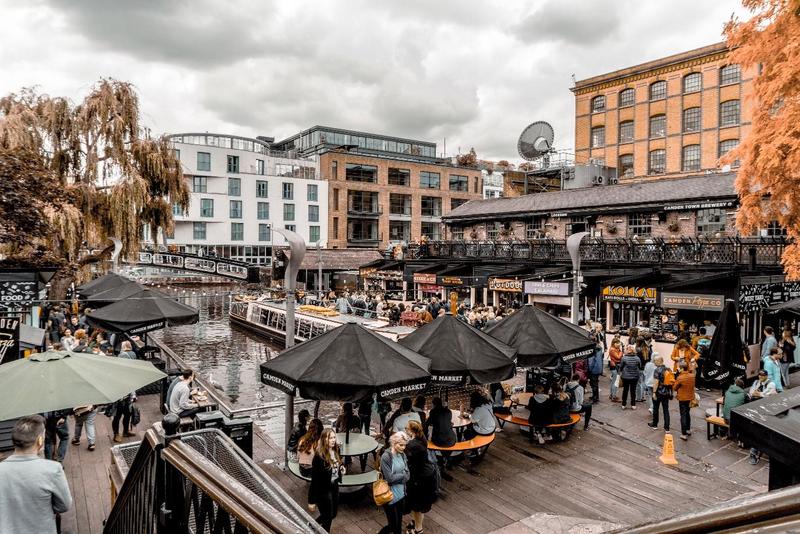 In the market and customer analysis section, you need to show you understand your area's food market. This includes not just other food trucks, but the food industry as a whole. You'll also need to provide information about your target customers. Here are some things you can include in this section:
Details about the food industry in the location you plan to work in.
Information specifically relating to food trucks in the area. For example, are food trucks already popular? If so, explain how your food truck will fit into the existing eco-system. Perhaps you serve a unique type of cuisine or have found an untapped location. If food trucks aren't common, explain why you think people will buy from your food truck.
What is your food truck's competition? This might not just be other mobile food outlets, but restaurants, cafes, or fast food joints. Also, describe if competition in the area is increasing, decreasing, or staying the same.
Talk about your target market and describe the demographic. Include information such as the age range and average income of your target buyers, as well as approximately how many of your target demographic there are. Be specific here. If your food truck is located near a business park and you want to serve lunch to people who work there, you'll need to talk about how many people work in the business park, not how many people there are in the town or city the business park is located in.
Analyze the market challenges or risks your business will need to overcome to be successful. For example, if you plan to target university students, what will you do when they all go home for summer?
You can also speak about barriers to entry or regulations you will have to overcome. Many cities require you to have a permit to set up a food truck, and you will often have to stick to a single location. Show you have researched this.
Where possible, you should include qualitative information about the market. Mention exact figures about how much is spent on eating out per year in the area and how many restaurants or food trucks there are.
Sales and Marketing Plan
Once you open your food truck, you need a way to get people to eat at it. This is where your marketing plan comes in.
The marketing strategy you use will depend on several factors, including your location, the food you serve, and your target market. As well as being a section in your business plan, it is common for businesses to create a dedicated marketing plan that covers marketing strategy in more detail.
Here is our guide on how to create one for your food truck.
The first thing you should include in this section is a menu list of what you plan to sell and how much each item will cost.
You should also say why you chose these prices. Show you have considered the costs associated with making the food you will sell, as well as your profit margin. You should also explain how the prices compare to your other competitors. If the price is higher, you'll need to explain why this is the case, as well as mention the extra value customers will gain from your product.
You should include your Unique Selling Proposition (USP). i.e., what makes your restaurant stand out from your competitors. This could be that you are serving a new type of food, or that you are serving an already popular type of food in a new area. You then need to write this down into a sentence or short paragraph. Once you have your USP, the challenge is to ensure it comes across in all your marketing material.
Explain how you will market your food truck. Food truck owners often market their businesses via social media. If you choose this method, be sure to have a real strategy rather than just uploading photos at random. Talk about the platforms you will use and why you chose them. Also, think about whether you will use adverts or reach out to influencers to increase the number of people who see your posts. Also, consider the type of content you will share and how you will create this content.
An app can be an excellent way to promote your business and build a deeper relationship with customers.
Next, you should include your marketing budget and how you plan to spend the money. For example, will you hire a professional photographer to take photos of your food? Or will you spend a certain amount of money on adverts every day?
Many food trucks do well without spending much on marketing because they are in a great location with high footfall. If this is your main marketing plan, you should still talk about why this is likely to be successful. For example, explain how you will encourage passersby to stop at your food truck.
Operating Plan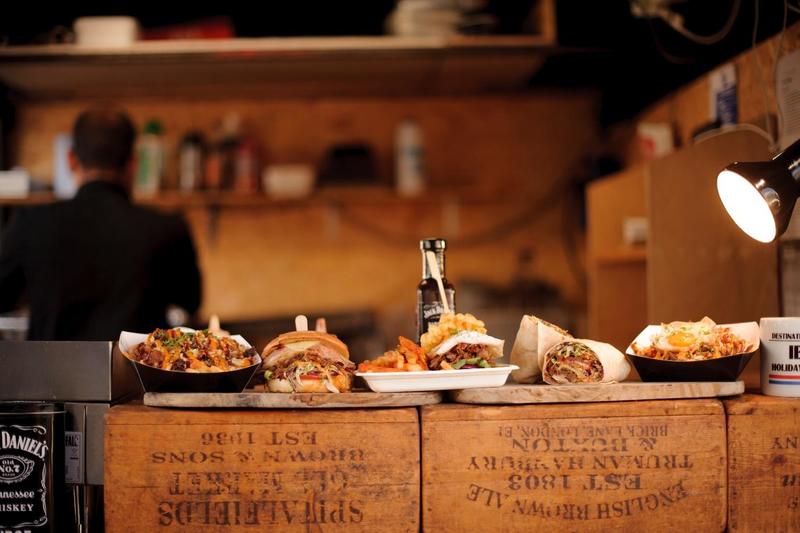 In the operating plan section, you need to provide more specific details about the day-to-day running of your food truck. It will include information about the costs associated with running your truck, as well as information on employees and the food preparation process.
The more detail you can include here, the more likely it is you will be able to iron out any potential issues before starting to trade. Once you have completed this section, you should have a document that would essentially enable anyone to run your business.
The first thing you should talk about is what you have done already to get your food truck off the ground. For example, have you already bought your truck or applied for licenses?
Next, you'll need to describe how you will run your truck. Will you be the chef, server, driver, cleaner, and manager, or will you hire people to take care of certain parts of the process? If you plan to do everything yourself, make sure you have a system in place, so you don't get overwhelmed.
Explain how you will cook the food you will serve. Talk about which parts of the menu you will prepare before your day begins and which parts you will have to do as people order.
Mention the equipment you will need to use and buy. Note how much this will cost and how it will affect your bottom line.
Do you need to get any certification before starting to trade? For example, health and safety certificates or licenses.
Management Team
In the management team section, you need to go into more detail about the structure of your business and the people running it. For food trucks run as a sole proprietorship, this will be quite simple. However, if you have business partners, you'll need to include more information.
In the first section, you should describe the ownership structure. If it is just you, then this won't take up much space. However, if you have business partners you will need to list who the partners are and how much of the business each partner owns.
You then need to describe the management team and the businesses functions (sales, marketing, administration, etc.) they will perform. Again, many food trucks are run by a single person, in which case you can mention that you will take care of all aspects.
You should write down any skills or experience you or the other owners have that mean you are qualified to take on these roles. This can include any previous experience in the food industry. Some people choose to include a full CV of each partner and manager.
You should also write down how you or the other owners will be paid. If you plan to share profits, you should clearly define the percentage each person will receive.
Financial Plan
The financial plan is the final section. It is important as it gives you an idea about how much money you will spend vs how much you will take in, thus letting you know whether your food truck is a viable business.
This is especially important when you consider the fine margins that are generally associated with the food business.
According to BizFluent, most food trucks have a profit margin of between 6.1 and 9 percent. Failing to consider a cost that could eat into this margin could seriously affect your ability to stay profitable.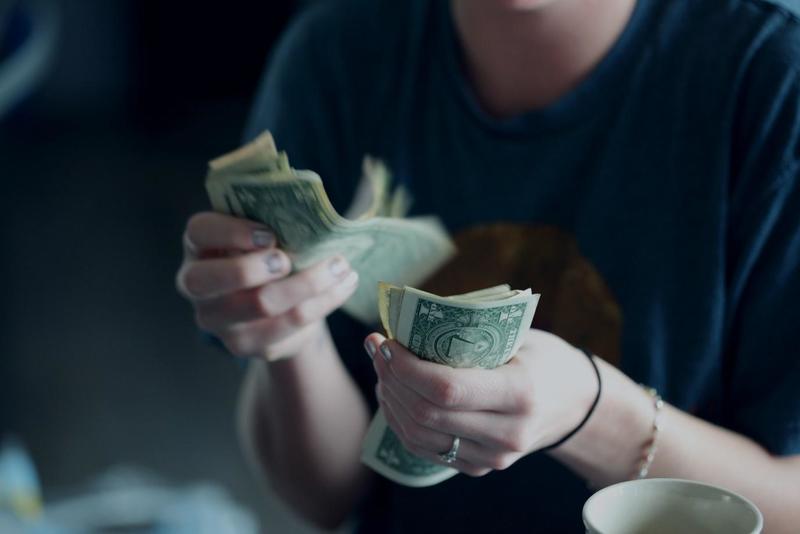 For new food trucks, this section will be based on speculation and predictions. However, existing food trucks can provide a more accurate financial analysis.
First, you should list your start-up costs. These include the amount you spend on your food truck and other equipment, the cost of any licenses you need, and whether you need to spend any capital making improvements to or changing the design of your truck.
You then need to list your operating costs. These can include how much you expect to spend on ingredients, staff, utilities, gas for your truck, marketing, insurance, and any maintenance costs. It could also include the fees associated with paying off a loan if you have one. Once you have defined the monthly operating costs, you should multiply the number by six and add the total to your start-up costs.
In the revenue projections section, you should estimate how much money your business will take in every month. To calculate this, you should work out how many customers you expect to serve each day and how much you think they will spend at your food truck. You can then multiply this number to get a figure for monthly, quarterly, and yearly income. PlanProjections.com has a good template you can use for your revenue projections.
By combining both your costs and your revenue projections, you should be able to get a good idea of whether your business is viable.
Conclusion
It can be easy to start a food truck due to the lower than average start-up costs and the fact that they can be run without needing to hire any staff. However, that doesn't mean people should start one without carefully considering all that is required.
Writing a business plan is a great way for food trucks owners to test the viability of their business. Through the process of writing a plan, owners can see where any problems may arise before they happen. They can then take steps to avoid or prevent these issues from occurring.
A business plan is also a crucial document for when it comes to getting funding – whether from banks or other sources. It shows the potential investor that your idea is viable, and you have thought about all the potential outcomes of running your business.
---