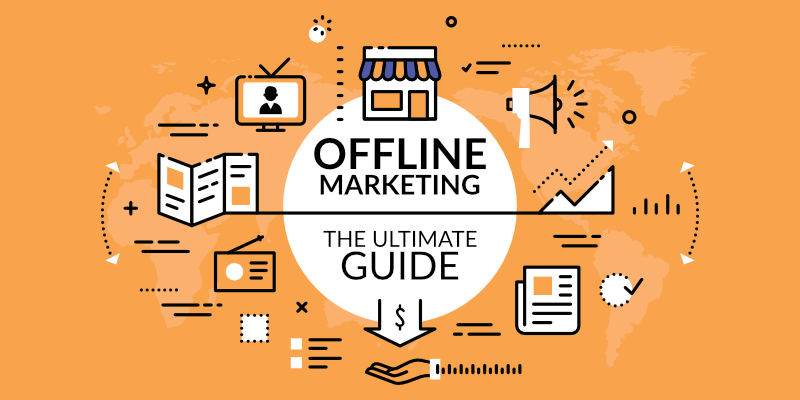 Many new businesses look to online marketing to grow their business. There are good reasons for this: it's cheap, highly targeted, and simple to get started with. However, offline marketing shouldn't be ignored.
This is especially true if your company has a physical presence, such as a spa or a cafe. The offline marketing tips in this guide will help businesses in a number of ways. These include:
Build awareness in the local community (and beyond).
Improve the branding of your business and the way it is perceived.
Build a network with other businesses.
Increase the sales of your product.
If these are things you think your business could benefit from, read on!
Before You Get Started
Before you begin to work on your offline marketing strategy, there are a few questions you should know the answer to. This will help ensure the offline marketing methods you choose to implement are done so in the most effective way.
What is the Goal of Your Offline Marketing?
Each of the methods we will discuss below help with different areas of marketing.
For example, sponsoring a charity event can help build a positive perception of your business, but it won't necessarily lead to a direct increase in sales. Likewise, direct mail could bring in sales, but it won't do much to increase awareness of your business outside of those who receive the mail.
Because of this, it is important you choose a method that fits your goals. You may have multiple goals, such as to build awareness and improve branding. If this is the case, you can choose multiple marketing strategies.
Some goals you can focus on include:
Increase sales.
Improve awareness of your business.
Position your brand in a specific way.
Build leads.
Establish authority in your industry.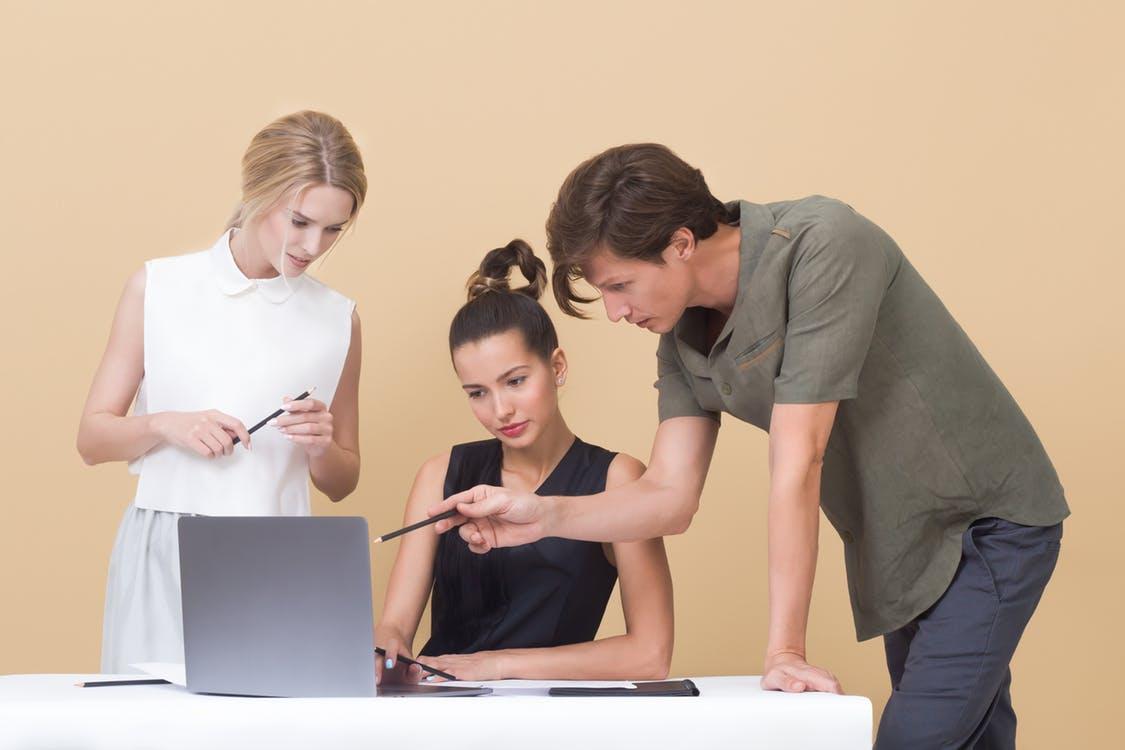 Who is Your Marketing Aimed At?
Some methods of offline marketing will be better at targeting certain groups than others. It's important that the method you choose reaches the people you need it to reach.
First, you need to work out who your target customers are. A good way to do this can be by creating a buyer persona. Doing so provides insight into both biographical details about your target market and things you can do that may make it easier for them to become a customer.
Once you have defined your buyer persona, you can look at offline marketing methods that will target them. For example, a mechanic may want to sponsor a tent at a local motor show to reach the area's car enthusiasts. Alternatively, a family restaurant may want to offer prizes to a local school.
Does the Campaign Suit Your Brand?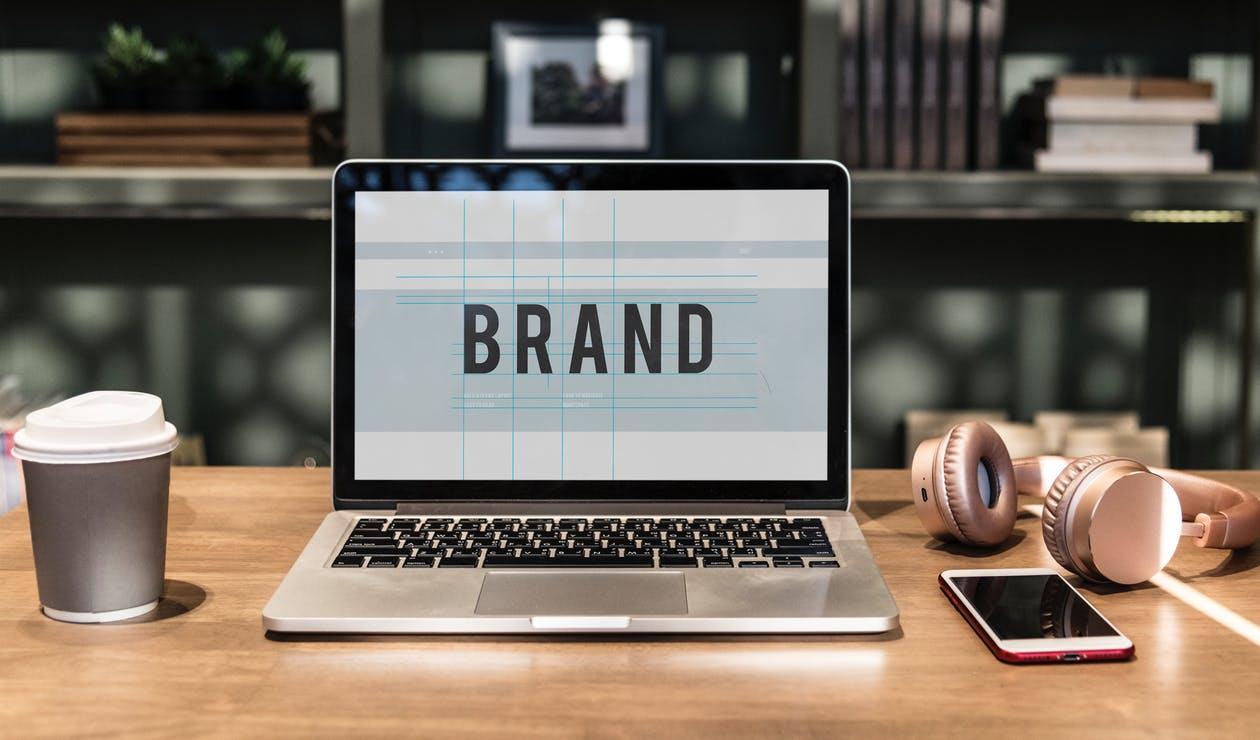 When choosing an offline marketing strategy, it's important to think about how the campaign will affect your branding.
An off move here could result in people perceiving your company in the wrong light.
For example, a direct mail campaign with heavy discounts could cheapen the brand of a boutique clothing store. This could cause lasting damage, even if in the short run it appears to be a great way to build sales among those living in the local area.
How Can You Measure Return on Investment?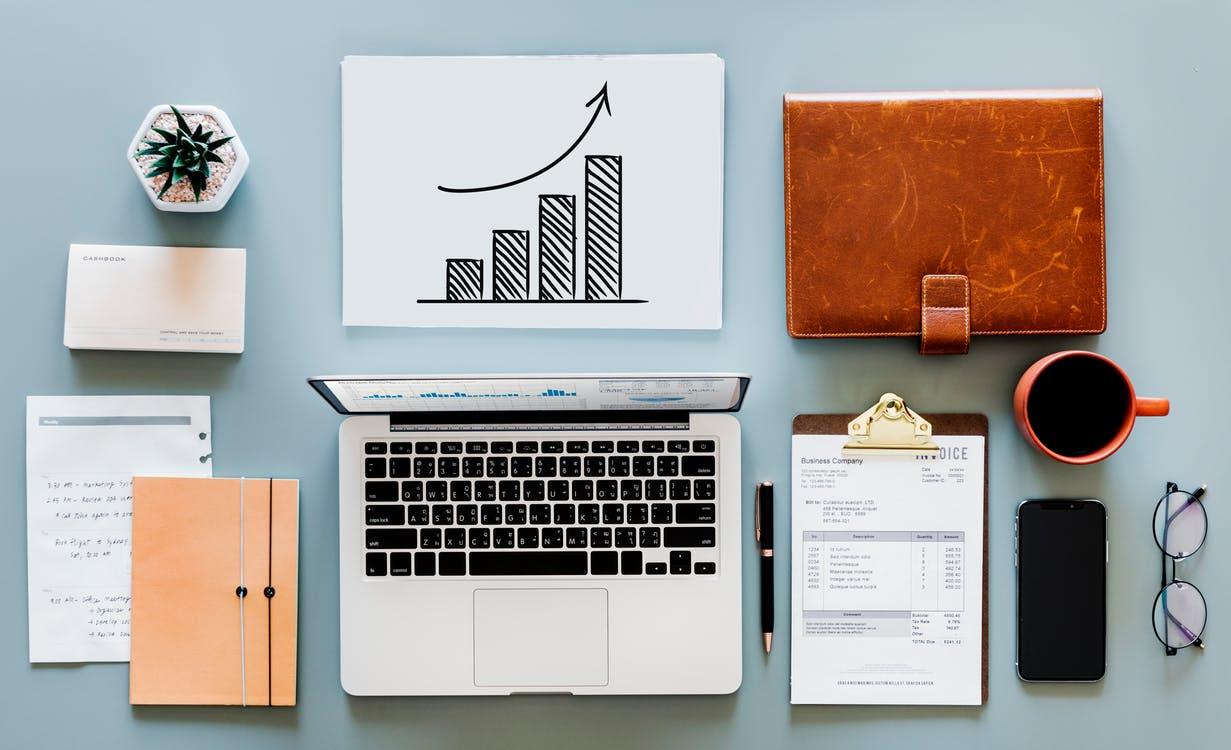 If you do most of your marketing online, you are probably used to having a lot of data relating to the ROI of all your marketing efforts. Unfortunately, it can be a little more difficult to measure the ROI of offline campaigns. However, there are still some ways you can do this.
Measure data before and after the campaign. Comparing sales before, during, and after your campaign is perhaps the easiest way to check how effective the campaign was. However, you can also check statistics like internet searches made for your company name, website visits, social media activity or inquiry phone calls. Compare the current month to the months before the campaign and even the equivalent month in previous years if possible.
Use materials specific to the campaign. For example, you could use a specific website landing page or phone number on all offline material (magazine ads, leaflets, brochures, etc) relating to certain campaigns. This will show you how many people are getting in touch after seeing the campaign. You can also include promo codes or offers that only people who have seen the campaign can access. For example, a pizza restaurant could distribute flyers with a 30 percent discount.
Run customer surveys. With customer surveys, you can simply ask your customers how they found your business. If you notice a lot of people were put on to your business because of a TV advert, or a specific referral campaign, you know these were effective forms of marketing.
Different Types of Offline Marketing
There are many different types of offline marketing available to you. The article will now look at some of the most popular. First up is adverts.
Adverts
Perhaps the most obvious type of offline marketing is to pay for adverts. Just like you would with an online advert, you'll have to choose a platform to display your advert, think of an offer, and create the advert.
There are plenty of places you could choose to place adverts including magazines, newspapers, TV, radio, and billboards. While you may never be able to target your adverts at quite the granular level you can online, you can still get pretty specific with who will see your advert.
Target People in a Local Area Using Adverts in a Local Paper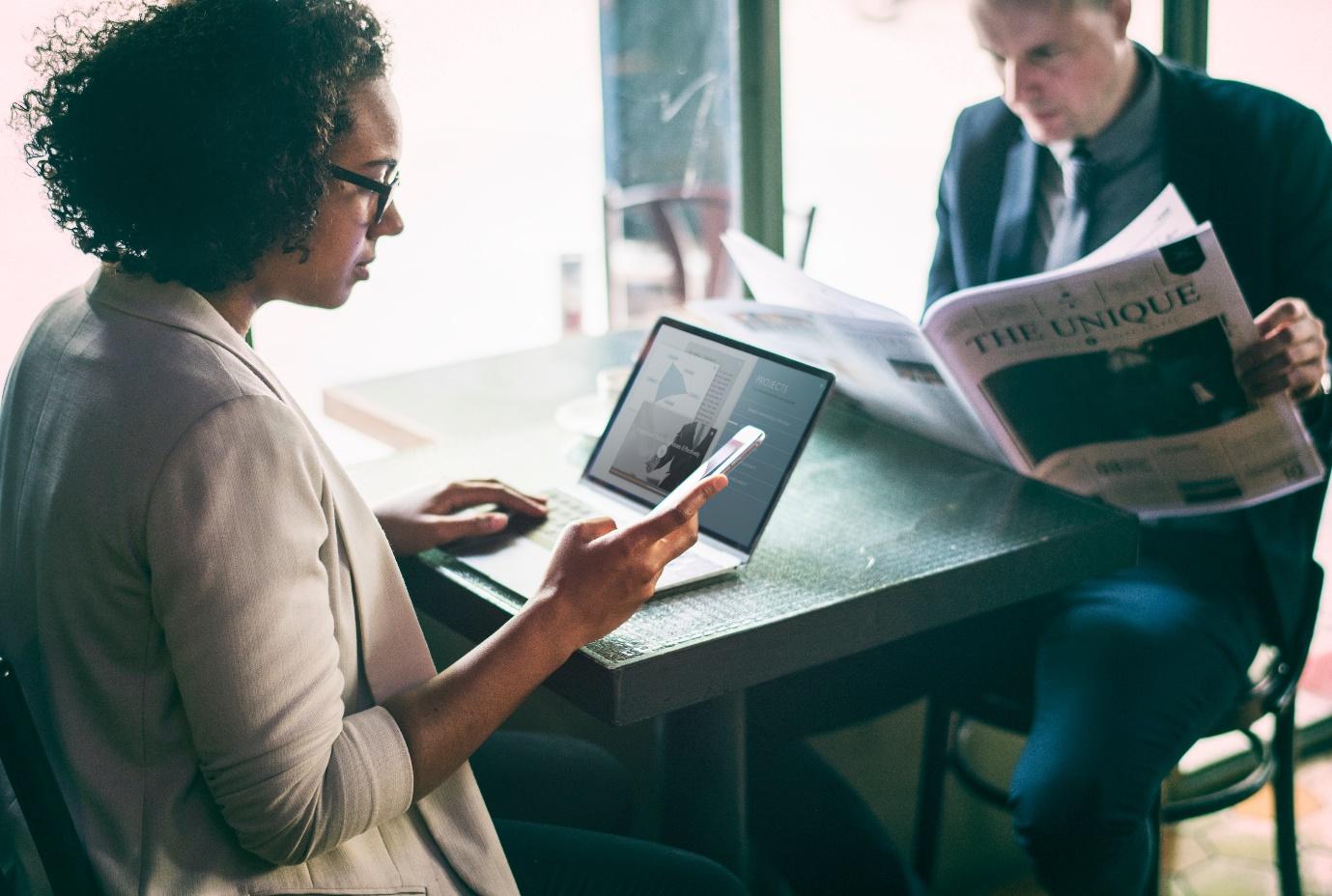 Many regions in the UK still have paid-for publications with large circulations. Examples include the Manchester Evening News and the London Evening Standard. Additionally, many homes receive free newspapers that focus on an even smaller area.
The price of an advert in a local paper will depend on the circulation of the paper, how much space the ad takes up, and where it is placed. A full-page ad on page three of the London Evening Standard will cost a lot more than a box ad mid-way through a free local paper.
The good thing about this is it means almost any business can afford to run print ads. According to Promo Media, prices per advert in print media vary from just £80 and rise all the way up to £25,000.
While everyone who reads the paper will see the front page, you may be able to make your advert more targeted (and cheaper) by putting it in a specific section, eg sports, entertainment, technology.
Target People with Specific Interests in Niche Magazines
There are around 8,000 different magazine titles published in the UK, according to MagForum. Of these, around 5,100 are niche trade magazines focusing on pretty much every industry imaginable. Whatever your product or service, there is a high chance that you will be able to find a magazine read by people in your target audience.
As well as targeting, there are other benefits to advertising in a trade or niche magazines. For starters, magazines often have a much longer shelf life than newspapers. This means they can be read by a much higher number of people. Imagine if your advert made it to a magazine in a dentist waiting room. It could be seen by tens of people every day at no extra cost to you.
A final benefit — one that is shared with advertising in local papers — is that some reports suggest people have a higher trust in print adverts than they do in other mediums. According to a Bay Observer poll, newspapers and magazines received a trust score of 63 percent, while internet ads only received a score of 25 percent. Television came in the middle at 41 percent.
Target People Based on Age and Location Via Local Radio Station
Despite the increase in the popularity of podcasts, radio still receives massive listening figures. According to Ofcom, nine out of ten adults listen to the radio at least once a week. As well as the national radio stations, these figures are shared across 17 regional and over 290 local stations. This allows businesses to target local areas.
Additionally, many radio stations are listened to by certain groups of people. For example, Radio One is aimed at 15 to 29 year-olds, while the average Radio Four listener is 56. This makes targeting possible. Other ways to target specific groups of people could be to buy your advertising slots during specific programs, or at certain times of the day.
There are many other benefits to advertising on the radio when compared to other formats. While people may skip past print ads, or be making a cup of tea during TV ad breaks, it's very hard for them to ignore a radio advert. Radio adverts are also generally repeated often throughout the day. This repetition means listeners are more likely to take the information in and remember it.
According to WorkSpace, the average cost of a radio advert is £2 per thousand listeners at a given time. Assuming you want your advert to be repeated throughout the day, WorkSpace says you should budget about £250 to £1000 per week for an advert. This means it can be a pretty affordable way for small businesses to advertise.
Billboard Advertising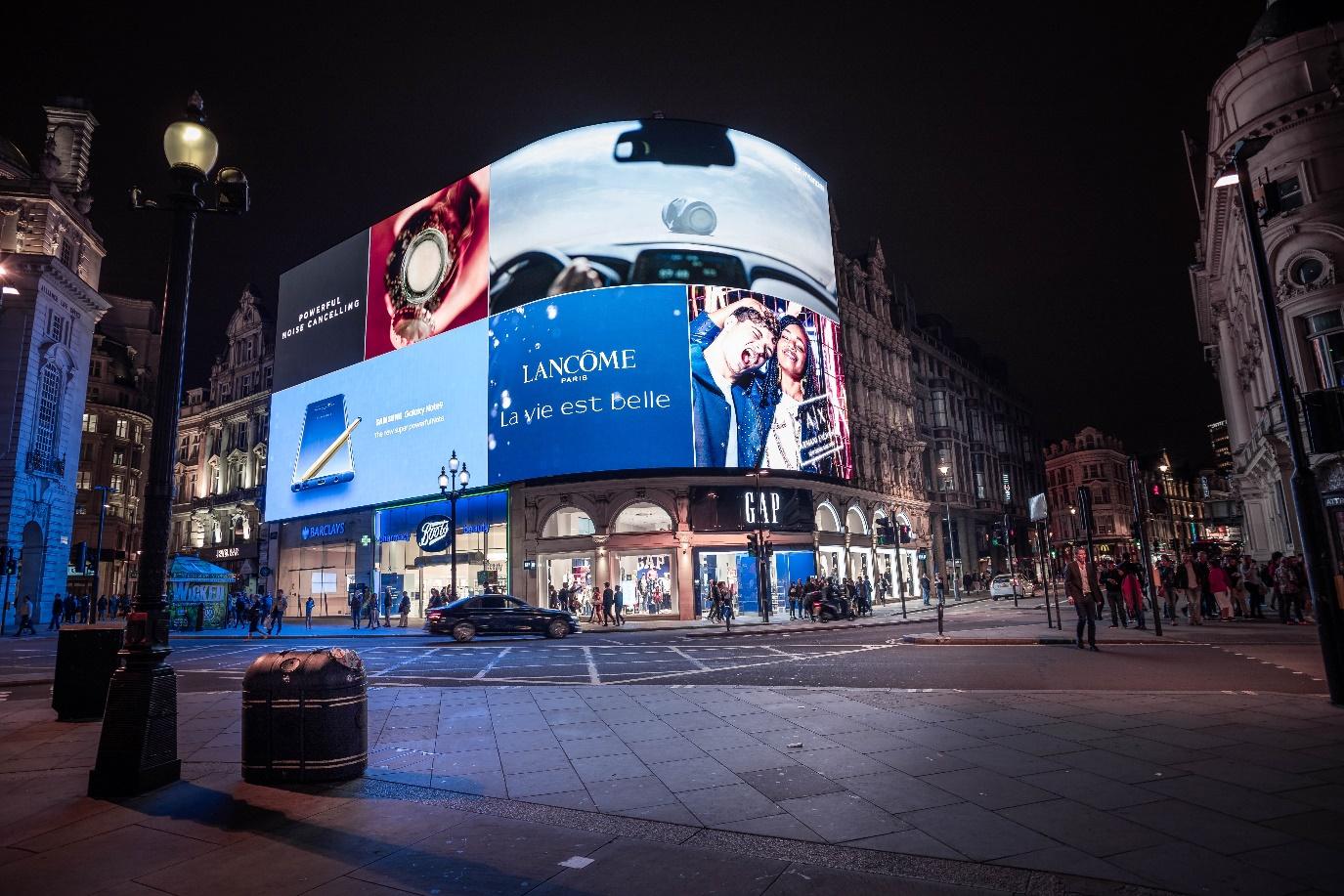 Billboard advertising is another form of offline advertising that, when used well, can be highly effective — especially for local businesses. There are plenty of forms of billboard ads, these can be everything from posters at bus stops or train stations, to banners on buses, to the giant screens you see at Piccadilly Circus.
The cost of your advertising on a billboard will vary depending on the location and size of the board. Adverts placed in busy areas will cost more than those placed in areas without much foot traffic. It is generally affordable though – Marketing Donut suggests the average cost of a billboard advert is around £200 a week for the large 48-sheet hoardings you see at the side of many roads or £300 a week for a bus stop ad on a busy high street.
There are plenty of options for small businesses to target their ads at customers who may buy their products. For example, a local clothes shop could place adverts at bus stops near its location. Alternatively, a taxi company could place adverts on posters at the train station. Just think about where people might be when they need your product and target them there.
Sponsorship
Like advertising, sponsorships are a good way for a brand to get their product in front of a specific audience. However, sponsorships have the added benefit of enabling a company to associate its brand with the product it is sponsoring. This can have major benefits when it comes to how people perceive your brand.
Sponsorships come in all shapes and sizes. While athletes and major sports clubs are generally associated with multi-million-pound deals from global businesses, you won't have to look far to find amateur teams being sponsored — on a much smaller level — by local businesses.
Here are some types of sponsorship your business could consider.
Sponsor a Local Event
Sponsoring an event is a great way to get your brand in front of a specific audience while associating your brand with the event. For example, if your brand values being eco-friendly, you could sponsor a local park clean up. Likewise, a brand that wants to appear edgy and increase its appeal to young people could sponsor a local BMX event or music festival.
Give a Prize to a Raffle
Giving a prize to a raffle at an event can be an easy and cheap way for businesses to get their name in front of a specific audience. For example, a local family restaurant could donate a free meal prize to a school to get in front of the area's families.
Remember that the larger the competition, the more people will be exposed to your branding. However, you also may be required to give a larger prize or face competition from other brands.
Sponsor a Local Team
Amateur sports teams can often be strapped for cash and maybe happy to display your company's name on their shirt in exchange for a small fee or a contribution towards equipment.
On a smaller level, this perhaps won't get the business much exposure, so businesses should make sure they get their money's worth in other ways, such as requiring teams to use the services of the business.
On a larger level, such as sponsoring a high-level amateur team or a semi-professional team, the games may be attended by a live audience, be shown on TV, or the team could receive press coverage. This will expand the reach of your sponsorship even further.
Sponsor a Local Venue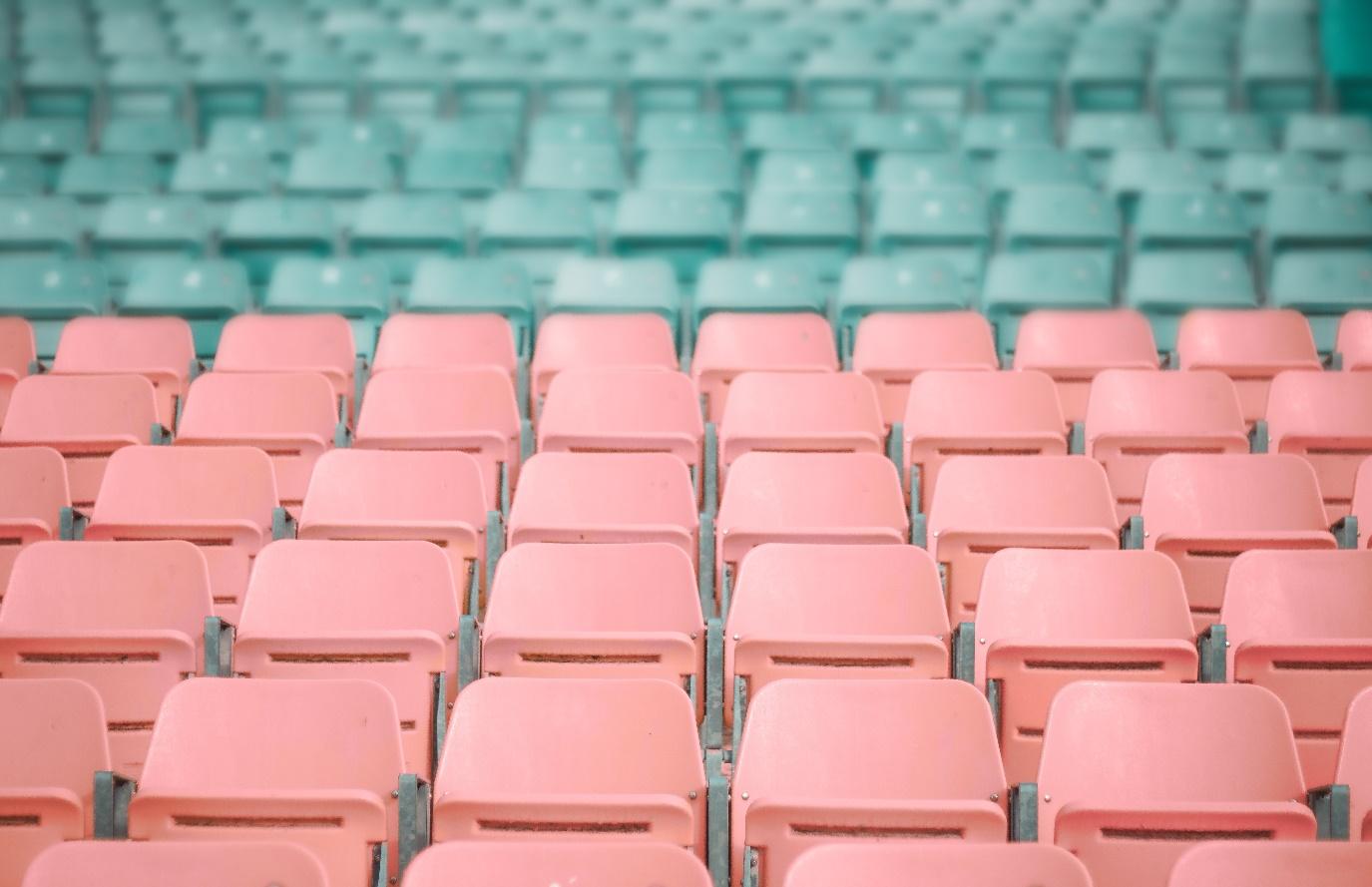 Sponsoring a local venue could be a great opportunity for a brand that fits. For example, a local music shop could sponsor an independent music venue. Or a sports brand could sponsor the local stadium.
Incentive Schemes
Incentive schemes are an excellent way to encourage your customers to spread the word about your business or keep them coming back to your business. While they can have an online aspect, such as incentivizing customers to publish about your brand on social media, they can also easily be done offline.
Incentive schemes are generally cheap to run. Also, you only pay out when people are making an investment in your business. It's basically a win-win situation.
Points Programs
A really simple way to get started with incentive schemes is with a points program that rewards customers for continuing to use your business. The simple idea is that the more they buy, the bigger the rewards they receive.
Perhaps the most obvious example of this is when coffee shops give you a stamp every time you buy a coffee, which can then be traded for a free coffee when the customer reaches a certain number of stamps. However, this theme could be adapted in a number of ways depending on your business.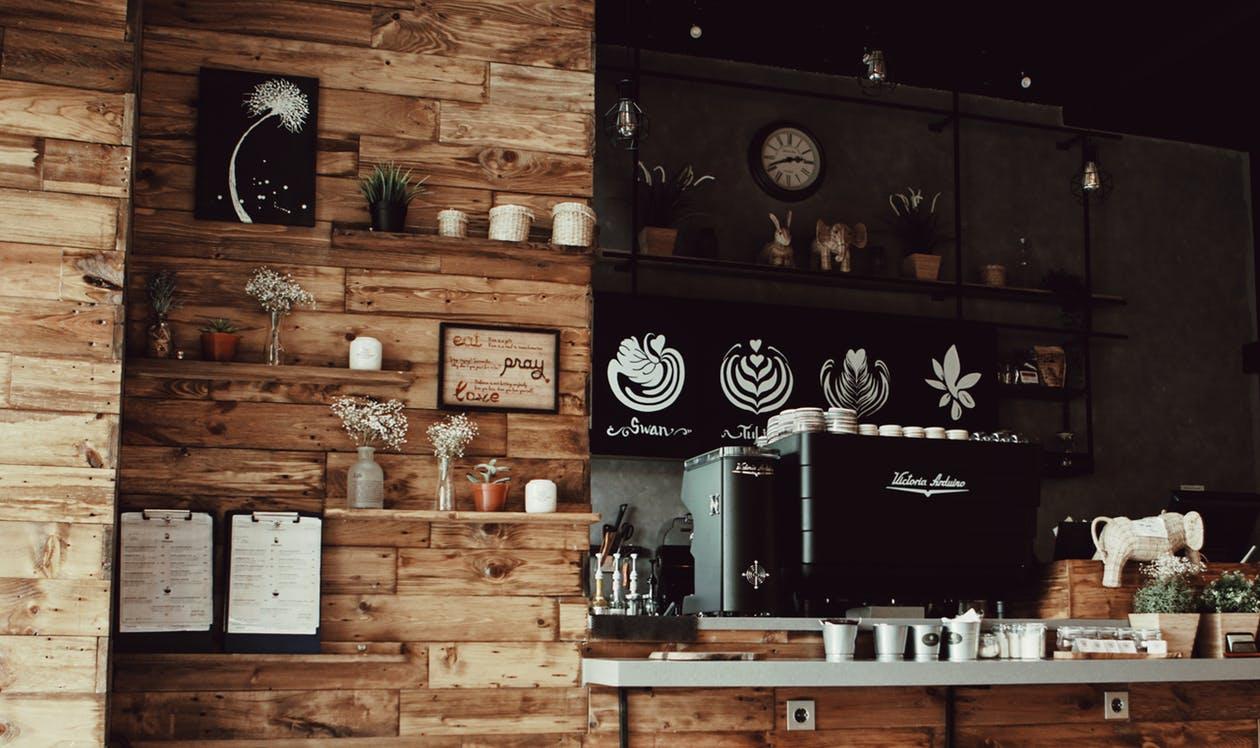 Beyond stamps, tools like Smile.io allow companies to set up rewards schemes that include features like the ability to offer points for various actions including account creation, purchases, and birthdays.
Referral Program
Personal recommendations can be a powerful way to influence buying choices. Referral programs can be a useful way for small businesses to utilize the power of personal recommendations to increase their customer base.
The simplest kind of referral program is one that gives a benefit to both the referrer and the person receiving the referral when the latter makes a purchase. For example, a gym could encourage referrals by offering free classes to both parties when the new customer signs up.
You'll have to check what is likely to incentivize your customers when starting your referral scheme. Using the gym example above, if you are a high-end facility with well-off customers, a 10 percent discount may not prove that enticing. In this case, a better idea could be to offer a VIP level of service to customers after they bring in a certain number of new clients.
Other alternatives to offering discounts include invitations to special events, advance previews of new products, or services that you don't usually offer. Basically, anything that a customer can't normally buy.
Use Local Press (TV & Radio)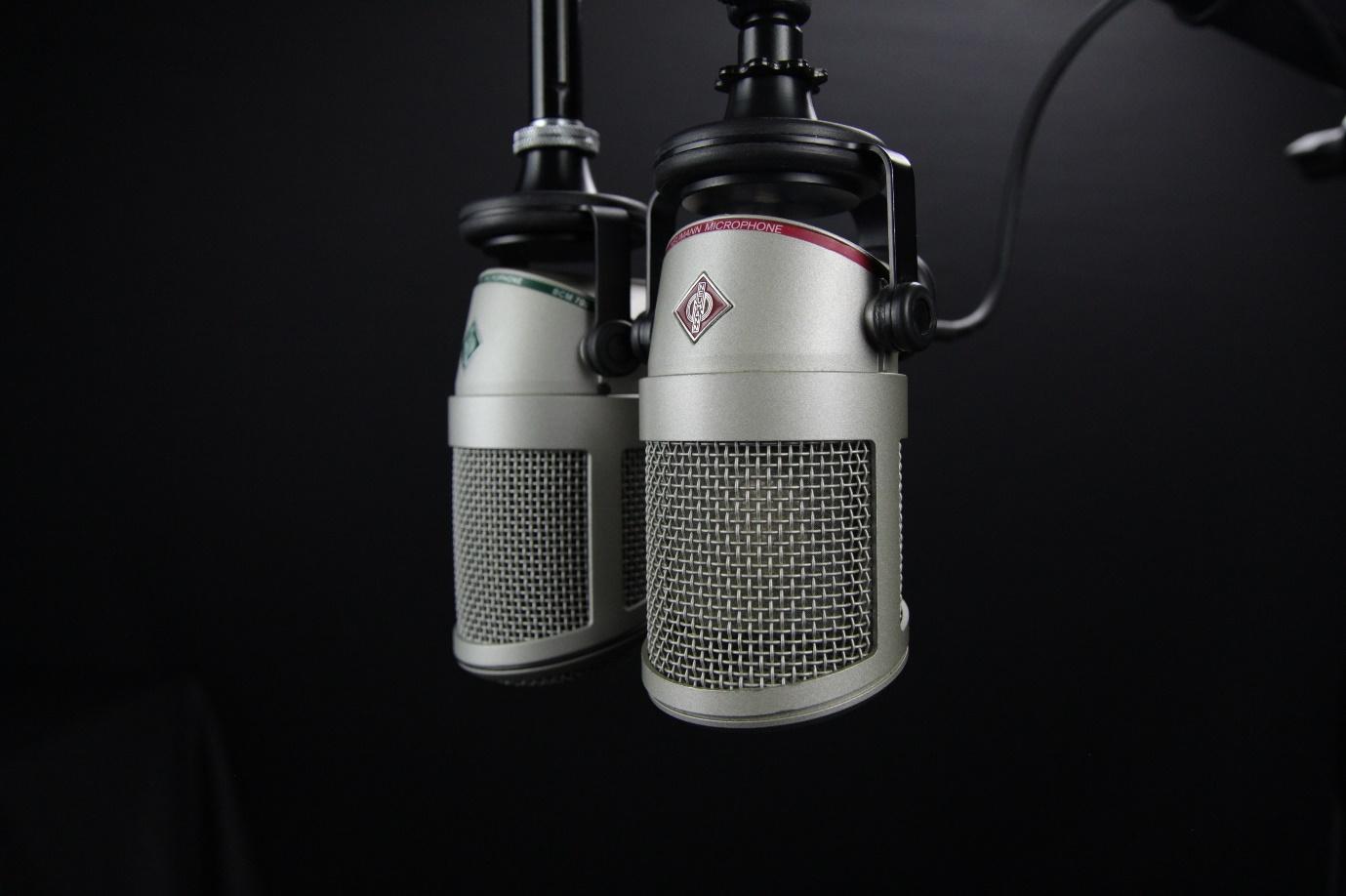 We've already covered buying adverts in local media outlets. However, this isn't the only way to get featured in the press. Businesses can get coverage through press releases. Here is a quick guide.
When Should I Send a Press Release?
There are no limits about the number of press releases you can send, other than the risk of the publications you are pitching to becoming tired of your emails. Essentially, you can send them out whenever you have something newsworthy to share. This could include:
New products or promotions
Major changes to the business
If you win an award
To get a better idea of the type of press releases businesses to send out, take a look at the newsroom of a large company in your industry.
How to Find Media Outlets Who Might Cover Your Story
The first step is to find publications that might want to publish your story. You probably already have some idea about the local newspapers, magazines, and radio stations in the area, so these can be a good place to start.
Of course, there may be other publications you aren't aware of, so it can't hurt to do a Google search of your area followed by "magazine," "newspaper," or "radio station." You could also consider publications associated with universities if there is one nearby and you think it would be a good fit. If suitable, you could also find magazines that publish information about the industry you work in.
While this is a guide to offline marketing, this same strategy can be used for websites so it may be worth doing a quick search for any sites that cover local issues and adding them to your contact list.
Write a Newsworthy Press Release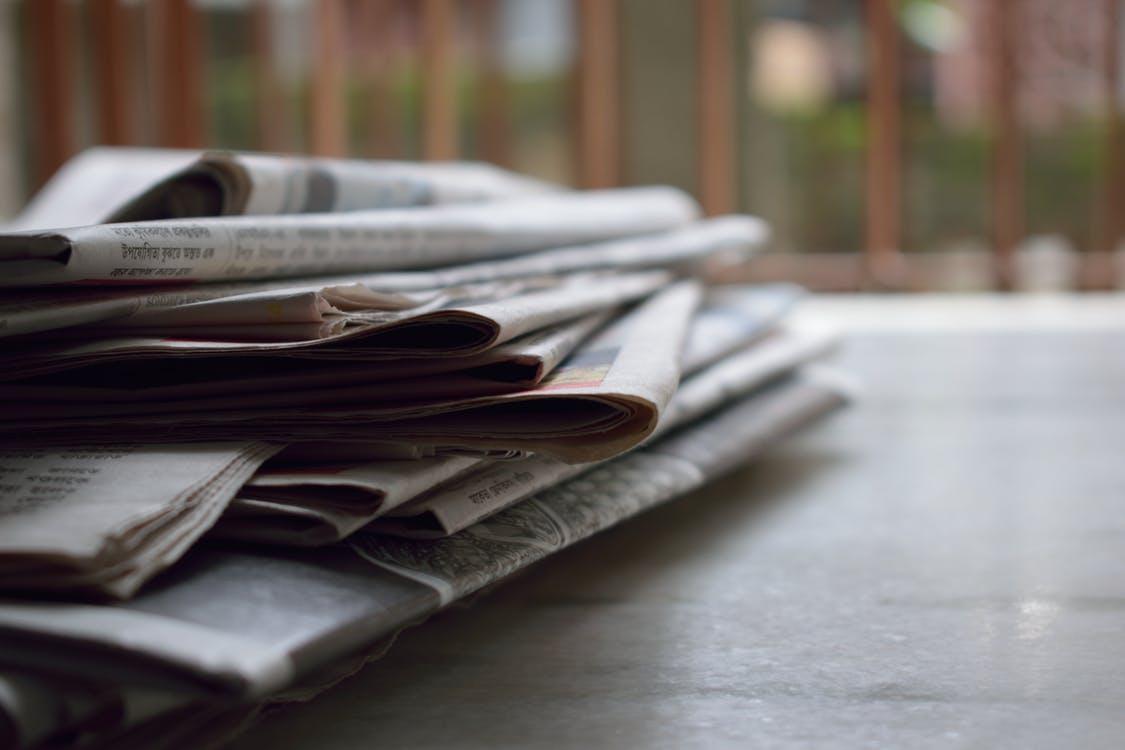 The next step is to write a press release. When doing so, you'll need to make sure the story has an interesting hook. This will make it more likely that a publication will cover your story. For example, it's unlikely that a newspaper will cover a brewery that has released a new beer.
However, if the same brewery releases a beer that is the strongest in the country, uses products from local farms, was brewed in collaboration with a notable brewery, or is based on a beer found in a ship sunk in the 1700s, it may be more interesting for outlets to cover.
When writing the press release, be sure to include all the information a publication may need to publish a story. This can include quotes, related facts and figures, and high-quality pictures that publications can print alongside your story. The less work the publication needs to do, the more likely it is to publish a story.
You can also make yourself available for interviews of further comments if a publication wants to run a more in-depth feature.
Send Your Press Release
Once you have the list of publications and a newsworthy press release, you'll need to find the correct person to send it to. Different publications will likely have different places they want you to send your press releases. While some may have a dedicated email address for press releases, others may require you to send details to the editor, or via a specific contact form.
Create a Partnership with Other Local Businesses
Partnership marketing is when two (or more) businesses collaborate in a way that is mutually beneficial to all parties. Partnerships most often involve companies with similar target audiences, goals, and cultures, but with non-competing products. For example, a health food restaurant could partner with the local yoga club.
There are many different types of partnership marketing that can be done offline, some of which overlap into other areas discussed in this article. Here is a look at some of them.
Joint Products
This is when two brands release a product together. An example could be a sandwich shop creating a sandwich that is marketed as having a certain brand of cheese as the filling or when two breweries produce a combined beer. The marketing surrounding the product spreads the word about each company to the other brand's customers.
Like sponsorships, this type of partnership will affect how a company is seen. Therefore, it is important to choose a company that fits your business's brand profile.
Customer Offers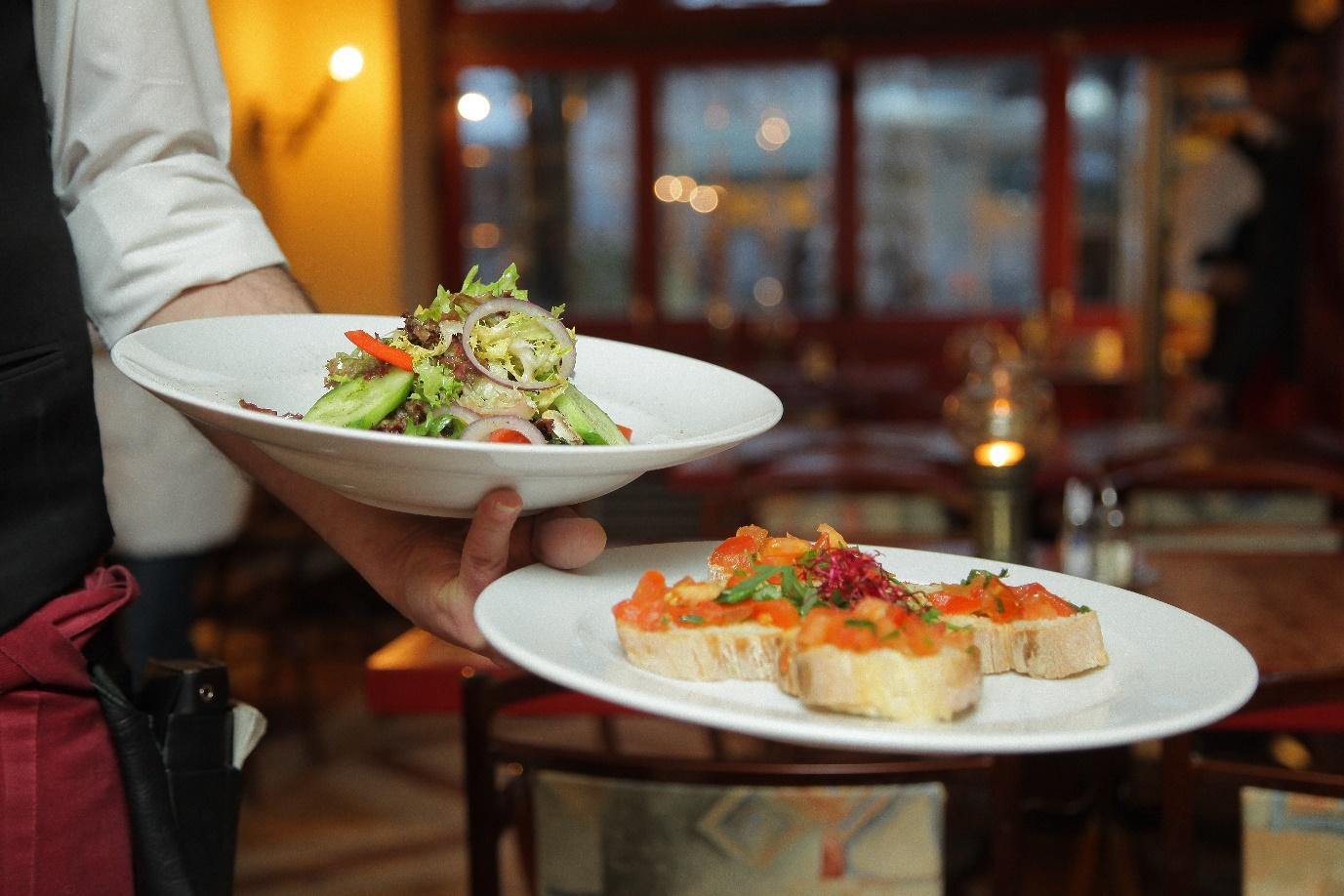 Another common type of partnerships is when customers of one business receive an offer for use in another business, and vice versa. For example, a restaurant could offer customers a discount in a bar, while the bar could do the same thing.
The important thing to watch out for here is that the offer is enticing to customers. A ten percent discount on a drink may not be that enticing, a buy-one-get-one-free offer may be much more so.
Also, the offer should be beneficial to both parties. In the above example, there is a risk that the offer could be skewed in favor of the bar, as people may be less likely to eat after having drinks in a bar. This depends on the type of bar and the restaurant.
Distribution Partnership Marketing
Distribution partnership marketing is when businesses place each other's products in each other's outlets. For example, two clothes shops could agree to stock a few items from each brand in their shops. By doing this, the brands increase exposure and increase the chances of making sales.
Hold an Event
Holding an event is a good way to drum up interest in your business. It can also be used to build business relationships or gain new customers. Here are some ways small businesses can hold events.
Improve Customer Relations and Bring in New Customers
Creating a customer-focused event can help bring in new customers and encourage existing ones to return to your business. Events can increase sales of your business's product, as well as bring in money through ticket sales, etc. They can also drive product sales among the people who attend the event.
A good example of how an event can work is a bar putting on a concert. As well as the bar's existing customers, they will be likely to attract people who may not necessarily have had an interest in the bar itself, but who do enjoy the music of the band. They can also sell tickets for the show.
Other event examples are:
A restaurant inviting guest chefs to give a talk before producing a special one-off menu.
Local newspapers or radio shows putting on talks or debates based on the content they create.
Leisure or sports clubs holding open tournaments or family fun days.
A local café could put on a coffee workshop to teach attendees about different types of coffee beans, or how to create latte art.
B2B Events to Improve Client Relationships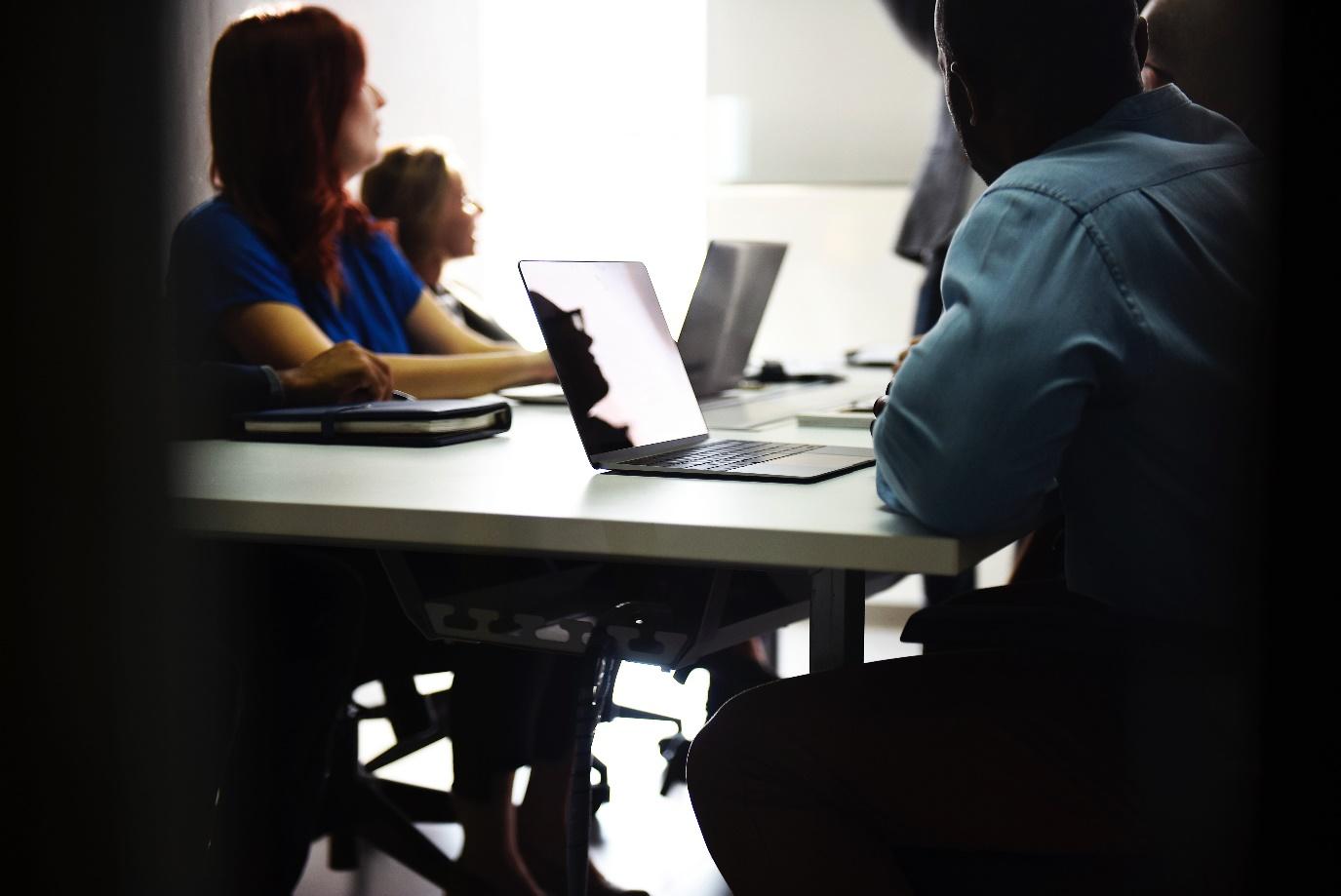 Holding a B2B event can place your brand as an authority in your industry. It can also bring in opportunities by putting your brand in front of a number of potential buyers.
Examples of events you can hold include:
Informative open days. Open days allow potential clients to come in to see your business and talk to those in charge.
Seminars. While webinars are becoming increasingly common, there is still a lot to be gained from actual in-person talks and lectures. Holding a lecture about your company's area of expertise can build your authority while increasing exposure amongst those in your industry.
Guest speakers and panel discussions. Bringing in well-respected people from outside your business to your event can help increase interest in the event.
Attend a conference. While not the same as putting on an event yourself, attending a conference allows you to show off your business and meet people who may be interested in becoming a customer.
Direct Marketing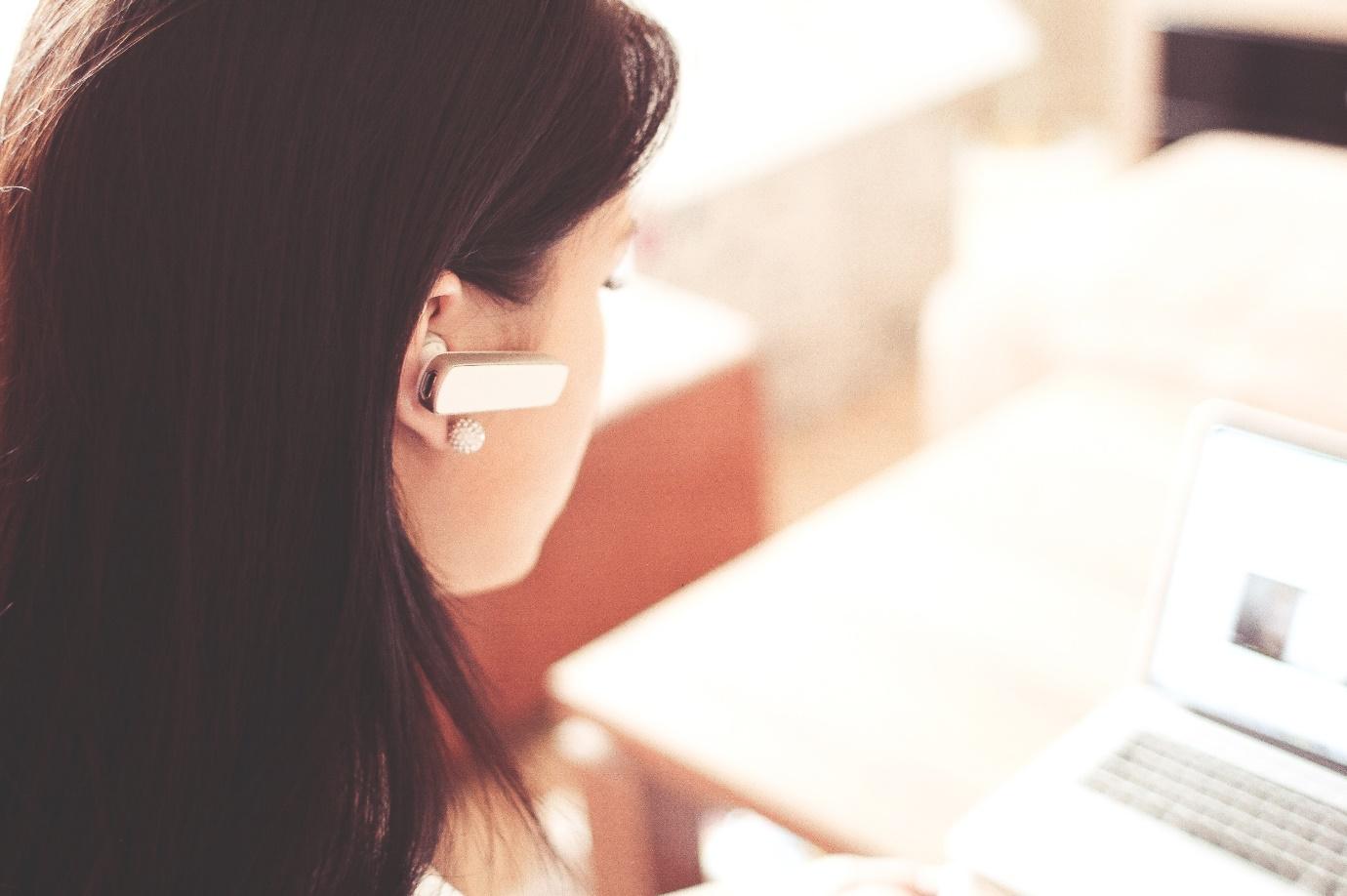 Directing marketing is when businesses advertise directly to the buyer. It works in many ways including mail, email, and phone. As this article is about offline marketing, today we'll focus on direct mail and telesales.
The common theme in direct marketing is that generally the marketing materials get sent out to a large number of prospects. This can make it less targeted than other forms of marketing.
Perhaps the biggest issue with this is that for many people it simply comes across as spam or an annoyance. Telesales teams will have to deal with numbers being delisted, or should they get through, people were annoyed to receive the call.
Likewise, direct mail campaigns may end up in the bin before they have even been looked at. To increase the chances of this not happening, you'll need to think of a way to make your promotions stand out and be sure they offer value to the recipient.
Direct Mail
Direct mail is when companies send mail directly to prospects. The more targeted the campaigns, the more likely they are to be successful. A local pizza takeaway can send flyers to homes in its delivery area. If you have a specific (and small) set of customers you want to target, then you can send them personalized parcels or letters.
One way to improve the chances of success is by making the mail valuable. This can be done by including discounts or offers.
It could also be done by providing useful information to the user. For example, the pizza restaurant above could provide an easy pizza recipe. By doing this, people may be more likely to take notice of the mail and keep it around the house.
It's also important to ensure the content of the advert is of high quality. After all, there's no point in spending a ton of money on printing and delivery, only to have an ad that doesn't make sense or looks amateurish.
To help, you can hire a professional copywriter to help you with the text and messaging of the advert, as well as a professional designer to make it look great. It is easy to find people to do this work for you on freelance marketplaces such as Upwork.
Telesales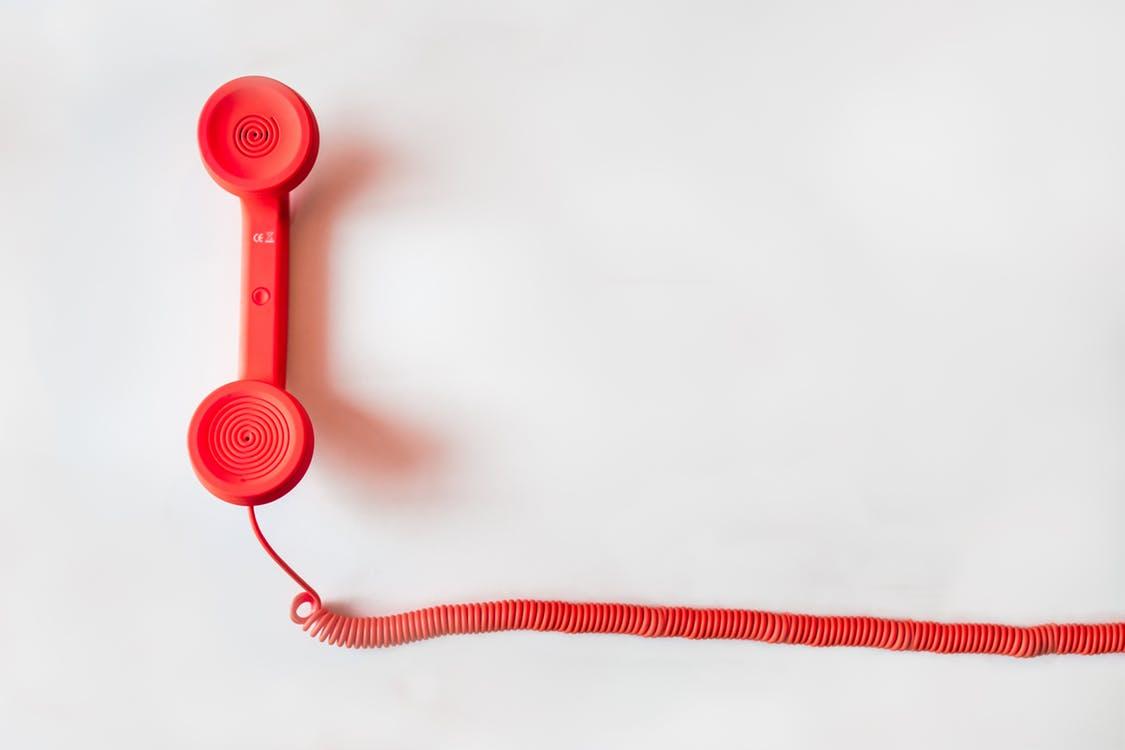 Telesales involves calling buyers and attempting to sell them your product. It's commonly used in B2B marketing. While many businesses have a dedicated team to do this if you have a small number of highly targeted prospects you could take on the task yourself.
Unless you want to be faced with rejection after rejection, you'll need both highly targeted prospects who may have a genuine interest in your business, as well as contact information for the relevant people in the organization you want to sell to.
It can also be useful to practice your pitch to make it as succinct and relevant as possible. Also, be sure to have an enticing offer that interests the customer.
Offline Marketing Can Complement Your Online Marketing Strategy
When deciding your marketing strategy, you should be sure to not ignore offline marketing. It has many benefits, especially to businesses that have a strong physical presence.
Of course, you shouldn't ignore online marketing either. In fact, many of the tips in this article can complement online marketing campaigns. If you put on an event, for example, you will likely want to promote the event online to get people to attend.
Ultimately, the best solution for many businesses will be to include a range of marketing strategies to hit specific marketing goals.
Conclusion
Although online marketing is a phenomenal tool we urge you to think about taking some marketing efforts offline. It can often be inexpensive to experiment and although tracking can be hard, success can be huge. Good luck!
---