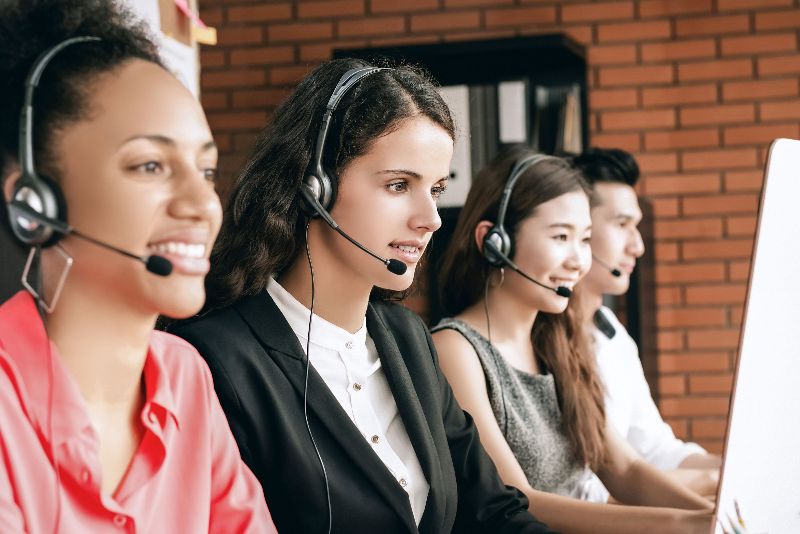 Startups and established businesses use effective marketing strategies to build their prospect list and convert them into sales. One way to do this is through outbound telemarketing, a technique that enables you to reach out to customers and leads to sell, upsell, communicate, gather feedback, and so on. No matter what your business goals are, they can be met through the help of telemarketing.
However, like any other marketing strategy, this should be done right to reap its benefits. One way is to use tech tools that can support your business in launching an effective telemarketing campaign. Another is to supercharge your outbound calling strategy through diverse ways.
Here are some techniques to apply for outbound telemarketing success:
Set Your Telemarketing Objectives

Make sure you know exactly what you want before starting your telemarketing efforts. Businesses have different objectives and goals to meet. As you devise your telemarketing strategies, think about your end goals. This is crucial as it impacts how you conduct your outbound campaign.

For instance, you can decide what platforms or communication apps to use based on your goals. With a variety of tools available in the market such as Vonage or Vonage alternatives, you can choose one that aligns with your specific needs and requirements. You can design scripts and messages based on your goals. And you can also do specific targeting if you know what to achieve. All these can guide you in generating more revenues through effective telemarketing.

Create Effective Scripts

One primary component in this outbound strategy is the script. As you begin using an effective ringless voicemail and short message service (SMS) marketing tool like Drop Cowboy or other providers, you must prepare a script early on. Cold callers require this cheat sheet as they dial the numbers on their prospect list. However, some business owners disregard the importance of scripts as they feel that it only creates an impersonal approach. While there's a sense of truth in this judgment, scripts offer certain advantages.

When drafted correctly, a sales script can guide the caller through the right process to create a compelling call. They'll be familiar with the steps to questioning or gathering feedback. And a script would help them to respond to customers' questions in an appropriate manner. The key is to design a good quality script that is easy to navigate and follow through by the caller.

They don't have to follow them word for word, but they can depend on it as a call process guide. Your call can generate significant results once your scripts are perfect. While there are many killer marketing strategies for small businesses, it's best not to overlook the importance of this strategy.

Include Quality Questions

Outbound telemarketing is also about providing value to your prospects. And you can provide valuable solutions to your prospects' concerns by asking the right questions at the right time. The topic could be a problem, an expectation, or a preference. Even if their opinion differs from yours, it's important to empathize with them but politely suggest your views and recommendations.

It's crucial to determine the right questions to ask. After all, the answers can be used as data that can lead your business to a better path. By asking the right questions, you can gain different information that you can use to position them for purchase. You'll get a glimpse of their preferences and purchasing behavior.

While it can be tempting to do most of the talks in a call, your telemarketers should be able to control themselves and focus on asking questions and providing solutions instead. Make sure your team is trained and reminded to treat each prospect individually.

Engage them in conversation with a customer by using the right script and asking helpful questions. Finally, when a prospect shares their trouble or challenge, the caller should know how to empathize and solve such problems.

Know Who You're Reaching Out To

It's essential to identify the person you'll be reaching out to. Fortunately, there are ways to do this step. One is to conduct market and persona research. Aligning your marketing and sales processes with your target buyer's preferences and needs can help achieve success.

By determining your target audience, you can fit your telemarketing strategies to their preferences and habits. For instance, you can catch on to what social media platforms they prefer using and which medium they want to be contacted with. Some younger generations may choose to be contacted through social media platforms, while older ones prefer SMS or calls.

It will be much easier to determine where and how to reach out to your buyers after clearly defining their buyer personas.

Follow Guidelines For Telemarketing Practices

Businesses are not regulated by most countries when it comes to telemarketing. But depending on where your business is situated, some legal laws may be related to telemarketing. For instance, SMS marketing or calling your prospects also requires you to get their approval. In such cases, it's best to seek advice from your business attorney to double-check local laws.

Hire Talented Telemarketers

There is probably no better tip than this for outbound telemarketing. Due to their direct interaction with your prospects, your team is vital to the success of your telemarketing campaign. There's no question as to why your people are your biggest assets. After all, they are the front liners who will transact with prospects firsthand.

Hiring skilled and talented telemarketers or those with sales or telemarketing backgrounds would be ideal. For example, you may consider a person's soft skills, such as following instructions, communicating with prospective clients, and other skills required in an office setting. They must be bold, communicative, go-getters, enthusiastic, empathetic, and confident with their telemarketing positions.

To do this, you can post job ads on reliable sites and conduct interviews to land the best team of telemarketers.

Launch Rewards System

The workplace should be laden with incentives for individuals and companies. It's a great idea to launch an effective reward system. This can help motivate employees to do their best to generate sales for the business.

Reward systems such as choosing the best team member of the month, offering commissions and incentives, or providing opportunities for promotions are some ways that can help achieve success in telemarketing. Boosting team member morale and satisfaction will yield more effective calls and outbound practices. Since your callers are motivated and inspired, they can work harder and try to land a sale.

Use A Call Rescheduler

A call rescheduler is efficient as it helps save time and labor. There are telemarketing apps and tools that come with a call rescheduling feature. This would remind you to call a prospect some other time, especially if you caught them at the wrong time.

Calls are rescheduled most of the time. And instead of forgetting to do a follow-up and possibly losing a sale, it's ideal to reschedule a call instead. These scheduled calls need to be followed up on by the agents. With a call rescheduler feature, your prospect receives calendar notifications about the rescheduled call.

Train Your Telemarketers

Training is essential for any company that wants to have a skilled telemarketing team. Such training should be implemented to improve skills and teach them new techniques and calling strategies. A training program should include discussing closing sales, handling objections, answering and anticipating questions, and so on.

The internal human resource department can do training, or you can outsource it to a sales training provider. Either way, the goal is to improve the existing telemarketing skills of your sales or marketing department.

Company-specific training could include information about the company's specialties, products, services, and business traditions. It is also possible to hold weekly mock call sessions to enhance the agents' abilities. Furthermore, it would be helpful to create a key performance index and track the performances of telemarketers to see which areas they need to train for.

Put Emphasis On Your Contact List

As mentioned above, the most important thing is to plan. The key to success when working with data is preparation. A lack of good data can hinder telemarketing success. Numbers play an essential role in telemarketing. So, getting the numbers up is the key to winning or landing more sales.

That said, it's essential to gather more contacts and leads. The more prospects you have, the higher the chances of winning deals. No matter how bad the leads could be, there are good probabilities that some prospects would want to receive your calls in the future or want to be on your contact list before they finally become ready to create a sale.

Organize Your Prospect List

Once your telemarketers start dissecting the contact list, it's crucial to organize and segregate it. Determine who your target market is, and start from there. Once callers begin to segregate the list, it's essential to categorize every prospect.

After cold-calling, you should be able to have a more organized and high-quality prospect list. This list should contain individuals who fit your target demographic. Their interests are piqued because your offer is aligned with their needs. Or perhaps they want to be offered occasionally until they finally have enough funds to make the sale.

Know When To Call

Another crucial step in telemarketing is to determine the best timing for calls. Avoid calling when people are least likely to answer. The best way is to place yourself in your prospect's shoes and determine when it would be most appropriate to receive calls in a day.

Your answer may be similar to many others. You can research online and compare whether their preferred time would apply to your telemarketing efforts and team. Generally, it's best not to contact prospects during busy mornings and evenings when they're already preparing to hit the sack.

Be A Proactive Listener

When telemarketers interact with customers, they often express their opinions before the customer asks a relevant question. This is a habit that should be corrected. For a call to be compelling, you should be a proactive listener. Instead of pursuing to sell products and services, listening to your prospect's concerns and pain points is more essential. By listening to their needs, you can find opportunities to insert how your product can be of value to them.

Monitor And Review Calls

Your team's weak spots will be identified by monitoring and reviewing calls. The agent performance analysis should be based on their good and bad quality calls. Your campaign could benefit from implementing new strategies once you spot room for improvement based on the calls.

Listening is the key to success for telemarketers. The fine art of listening separates successful telemarketers from those who engage in chatty sales practices. It'd help to dissect the recorded calls and see where to improve. Finally, apply these learnings during one-on-one evaluations or team member training.

Establish Rapport With Prospects

In the marketing process, enhanced communication skills are essential. However, another critical requirement is to establish rapport with your prospects. Make efforts to get to know your customers, as that'll allow you to build trust and have a deeper connection.

To do this, consider the problems your customers face so that you can provide ways and opportunities to solve their issues. Even if you have goals as a telemarketer, your response should still be humane and empathizing, so your prospects can feel your sincerity.

Speak Clearly And At Good Speed

A person at the other end of the sale needs to understand your opinions to purchase your product. After listening proactively, there will be a time when you need to speak and share your offerings and information with the prospect. When this time comes, you must speak slowly and clearly.

The goal is for them to understand your brand and your offerings. If it helps, doing mock calls, recording your voice, or practicing reading scripts and speaking is best. This enables you to understand and grasp how your speaking skills.
Conclusion
As part of other marketing strategies, telemarketing can generate additional sales and grow your prospects over time. While this tactic doesn't always guarantee a closed deal, it can help leverage your business in an excellent marketable position. By implementing the tips and pointers in this article, you'll be able to have an efficient team of telemarketers in no time.