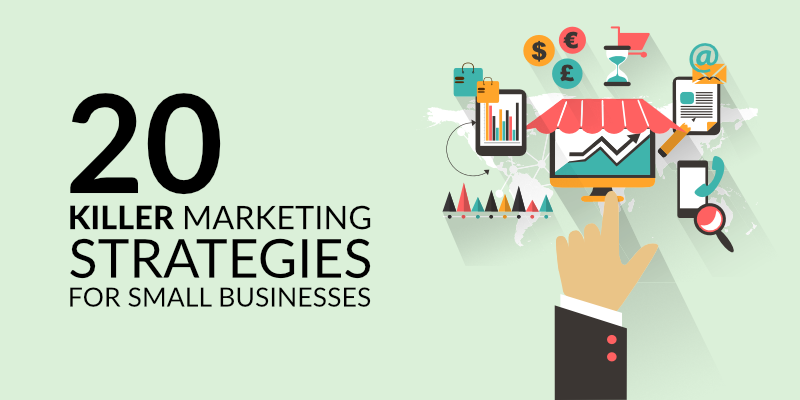 Every small business is unique. If you want to grow, you need a strategy that fits your needs, and is appropriate for the level of resources you have. All of these strategies, if followed, will help your small business grow in incredible ways. Some you'll want to put into practice right away, and others may well come in handy somewhere down the line.
We've grouped these strategies into five distinct categories to help you find the right one for you:
Social media
Mobile
SEO
Content marketing
Outreach
Let's get started.
Social media strategies
Twitter
You'd be amazed how many brands simply post a tweet, perhaps with a link, image or video, and maybe a hashtag or four, and then… do nothing. Their tweets just just sit there, with little to no likes, replies or retweets.
The trick they are missing is that Twitter is a social medium (who knew?); it's about connecting with people and participating in online conversations, not tweeting in isolation.
Try these simple tactics and you will see remarkable improvements in just a few days.
Make use of lists
The list function is very underused on Twitter. It's a way to organise your feed so you're not just bombarded with an endless stream of tweets. Social media is about networking, and these lists will help you be more focussed.
Make a private list of Twitter users with lots of followers, who are relevant to your niche. You're looking for people who are followed by your target audience. These are the "influencers" we hear so much about.
When appropriate, make public lists relevant to your niche, like "top marketers", "best chefs" and so on. Not only will this provide value to your followers, it is a good way to flatter the people you ad to the list. It sounds obvious, but the more people like you and the more helpful you are to them, the more likely they are to return the favour and engage with your tweets. Speaking of which…
Reply to other people's tweets
This is really huge, and it's the most underused function. People feel like replies are less important than standalone tweets, but this is often not the case. By replying to tweets from popular users you have an instant audience that you might not have another way of reaching. Be careful not to be seen as competing with the person who you are replying to; you're on their turf and they can easily turn people against you. Try and make your replies positive and stay away from your rival's twitter feeds. The temptation to throw shade might be too tempting.
If you have a great idea for a tweet, rather than posting it as a standalone tweet, post it as a reply in a relevant thread from one of your key influencers. Ideally you should post it in a thread of a Twitter user with lots of followers. Try and post as soon after the initial tweet as you can; influencers are much more likely to like, reply to or retweet your reply if you're one of the first responders. Most users don't have time to sit around monitoring their threads all day, especially if they have lots of followers. You'll find that your posts regularly get hundreds and sometimes thousands of impressions after using this technique.
Build your follower base the smart way
Building your followers is essential in the long-run. To do this you do need to put in a bit of deliberate work.
Rather than mass-following people, select quality accounts you would like to follow.
You now need to increase the chances that they'll follow you. You should be supportive of them before getting them to do something before you.
Follow them, like their recent tweets; make supportive comments and retweet their posts when appropriate. Unless they're a twitter superstar they'll probably notice your attention. Remember that you're building a relationship, so don't try too hard, make sure everything you do is genuine, and don't make it look like you're fishing for a follow, even though you are. Be nice, be sensitive, be respectful, and be approachable.
Promote tweets
Paid-for promotional tweets are a guaranteed way to get your content in front of a relevant audience.
You can do this by clicking on the activity icon for any tweet, selecting a location and budget, and getting an indicator of the results.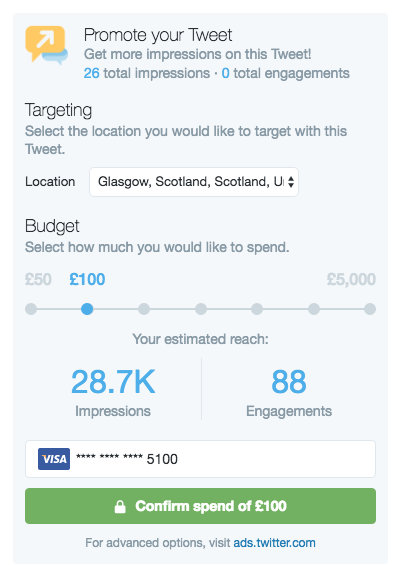 Before promoting a tweet have a clear idea of what you hope to get out of it.
Are you looking for retweets to get your content to a wider audience, or do you want more followers? Do you want to direct people to an off-Twitter url, like your website, or a YouTube video? It may help to add a call to action (CTA), like "RT to share this discount with your friends", "download our free white paper now", and so on.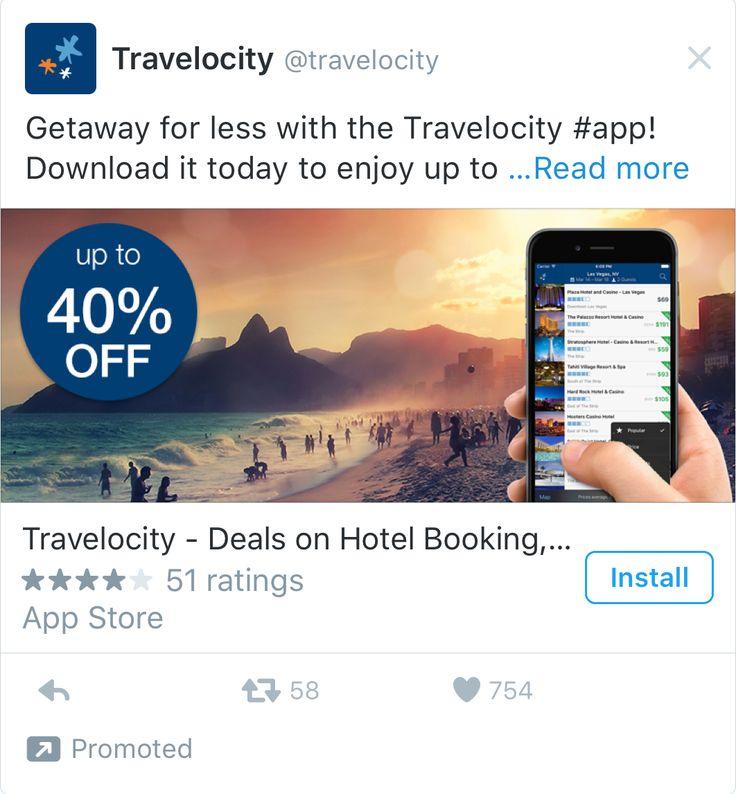 Take advantage of Twitter's media attachments to make your promoted tweet stand out in people's feeds.
Facebook
Whilst Twitter is about intervening in a fast moving, wide ranging series of conversations and involves a lot of work across various different threads, Facebook is much more focussed on building a community of interested people.
The centre of your Facebook activity should be your business page.
Make sure you have selected a page template that best suits your business needs.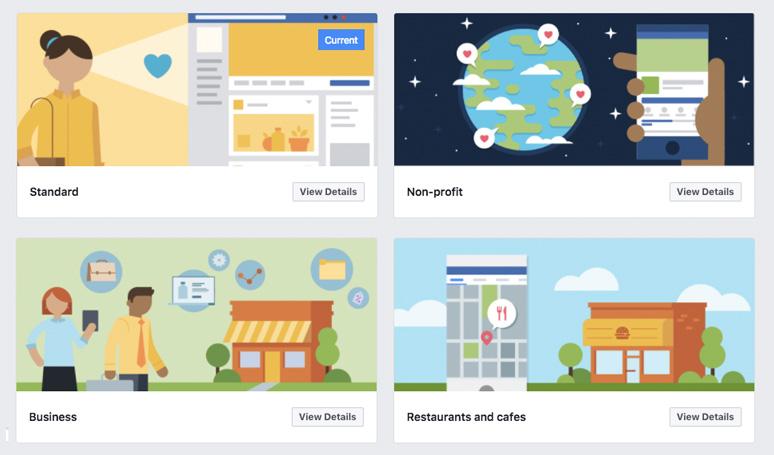 Facebook ads
Facebook Ads Manager is your best friend. Whilst it's possible to boost posts with the "boost post" function, you have a whole lot more flexibility going via the Ads Manager.
There are various different Facebook ad types available.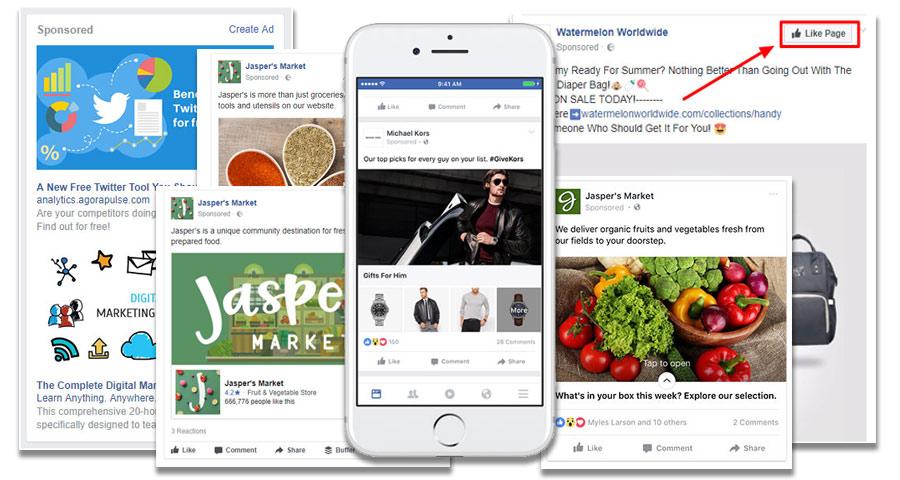 Before selecting one to use you should know exactly what you intend to get out of your ad.
Offer ads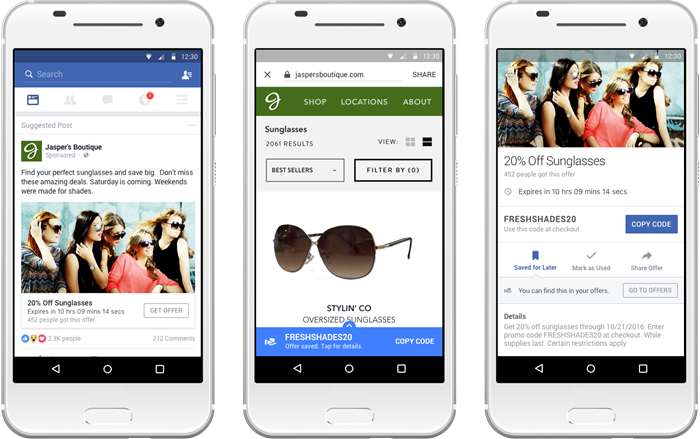 A lot of online marketing these days takes a "softly, softly" approach and avoids the hard sell. Whilst this is generally good advice, sometimes you just need to shift some units. If people aren't already motivated to buy your products it might be time to sweeten the deal with a Facebook offer ad.
To get the offer ad option you need to select either Traffic, Conversion, or Store Visits from the objectives section in Ads Manager.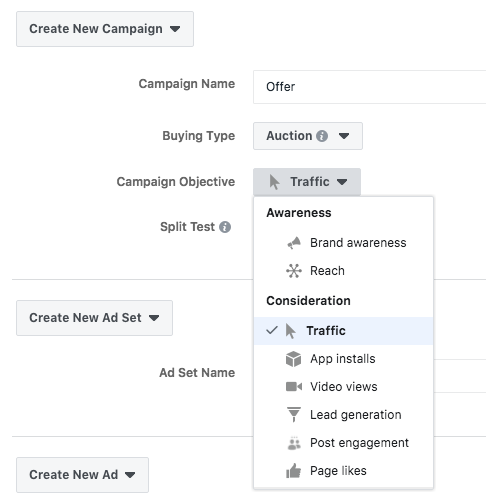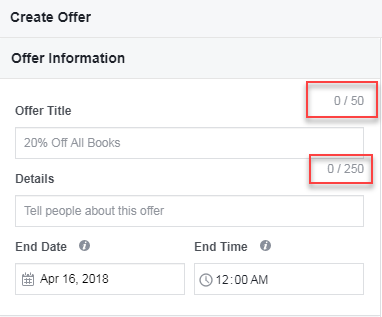 You can design your ad in a modular way, adding or taking away relevant functions.
You can also add general or specific promo codes and specify where offers can be redeemed; online, in store, or both.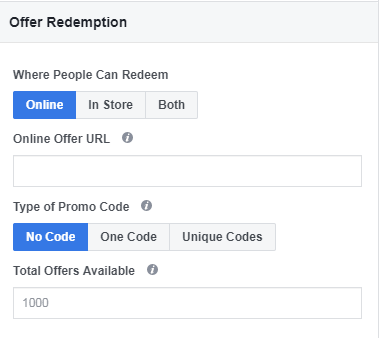 Video Ads
Video is very underused on Facebook despite the fact that users spend five times as much time looking at video than static content.
Your videos don't have to have flashy production value, you can even make them on your phone, although you should probably invest in a tie-clip microphone to avoid poor sound quality, which can be more distracting than shoddy visuals.
The video editing functionality of free apps like iMovie on Mac or MovieMaker on Windows give you enough capability to make pro looking videos. If you want to make your video on your smartphone there are a range of free Facebook apps to spruce up your productions, like Ripl to add animation, and Legend to add text overlays.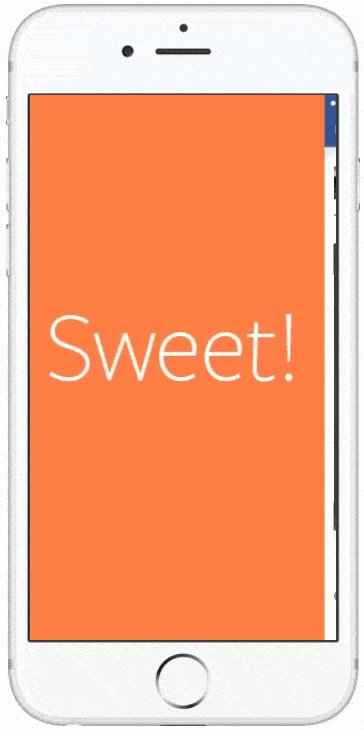 Facebook recommends you create videos in portrait mode for optimum mobile viewing, and that your videos be under 15 seconds in length.
You should make sure your videos make sense when watched without sound, because people might be watching videos in public, or distracted by other things on their computers. You can use the apps above to add text, and you should make maximum use of the ad headline, ad text, and link description to support your value proposition.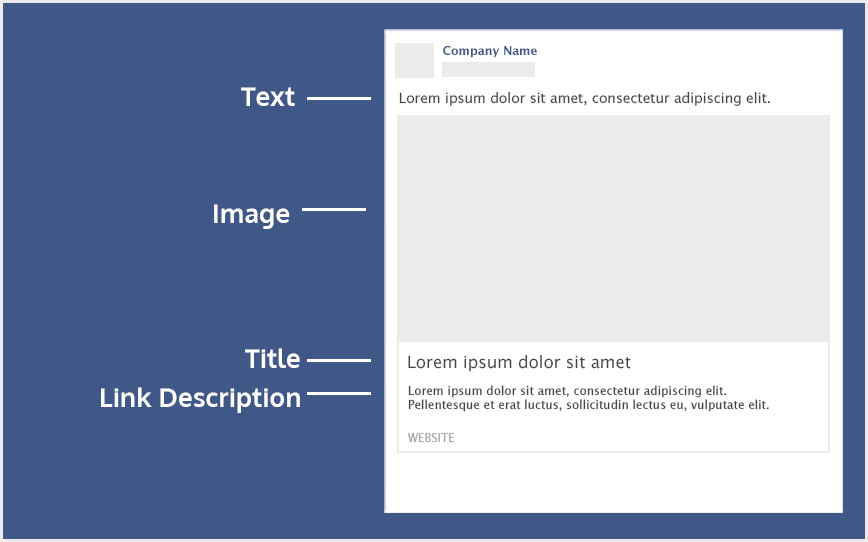 Instagram
Make generous use of hashtags
Of all the social media platforms, Instagram is the most hashtag happy. Because images are the primary focus, users aren't put off by a splurge of tags in the way they are on sites like Twitter, where text space is at a premium.
Before posting on Instagram, put yourself in the shoes of your audience and search for the kind of content you wish to create. How would you find your own products if you were a customer? What hashtags would you look for, and what search terms would you use? Use this information to brainstorm tags you can use and key phrases you can include in your image description text to maximise the chance of your audience finding your content.
You should also look up your competitors' accounts to scope out how they are using the platform. Focus on the ones who generate the most engagement. Learn from the best.
Build followers
Next you need to build followers. Don't just randomly follow people, target brands that complement your own and aren't direct competitors. Mostly follow people of your own size and standing, as well as brands one or two rungs up the ladder from you. These are the people most likely to follow you back. Next, check to see who is engaging the most with their posts. Click through to their accounts, and if they have a decent presence, follow them. They may well follow you back.
---

---
Engage
The irony is that if you want people to engage with your brand, you have to engage with them. Like people's posts, make comments where appropriate, and follow people you like.
Although you should of course aim to make regular posts to Instagram, you'll find you get much further much quicker if you interact with people. It's often a better way to stay active on the platform during times when you don't have any images to post.
Post images consistently
Consistency is far better than frequency when it comes to posting. Ideally you'd be posting one or two posts a day, but in reality you may not have the time to do that. Keep it consistent and make sure you check in regularly to respond to any messages or comments you've received. The good thing about Instagram is that it's linked to Facebook, so images you post can appear on both platforms.
Give people a reason to follow you
Most of marketing is about answering the customer's age old question; what can you do for me?
Give people a reason to follow you and engage with you on Instagram. Music YouTuber Andrew Huang runs competitions to give away music gear; to enter you have to post a comment on his Instagram post, despite the fact that YouTube is his main medium. This is a strong way to drive people to your Instagram account.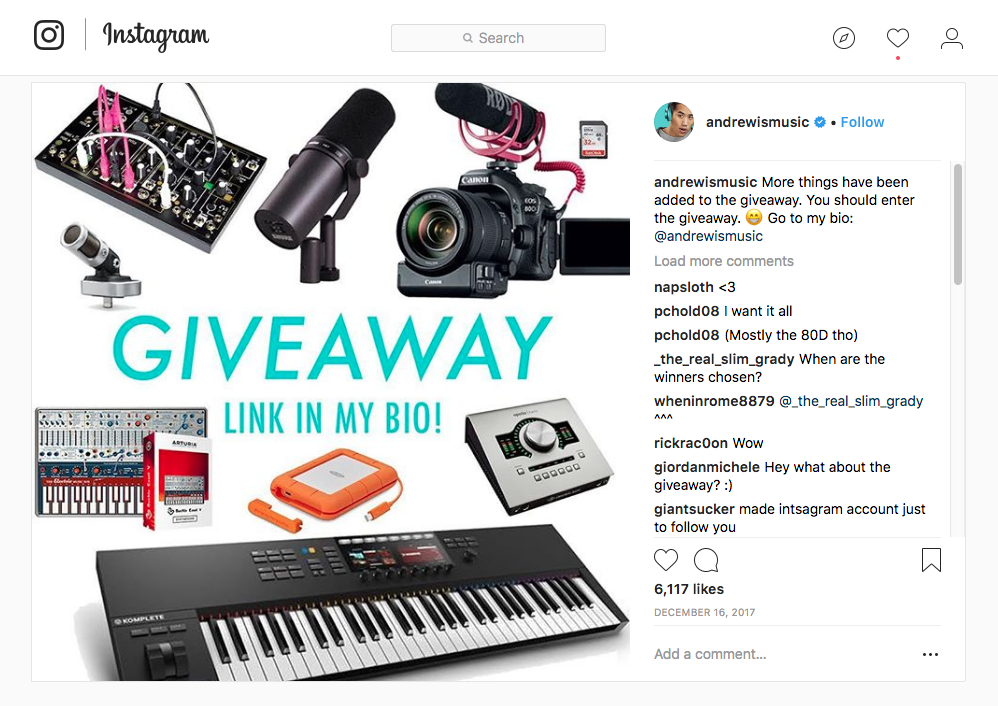 Promote your posts
You can promote your posts in-app by clicking the "promote" button, but you only have limited functionality that way. It's far better to promote your posts via Facebook Ads Manager (you can choose whether to post on Facebook and Instagram, or just Instagram). To do so you need to select one of Facebook's ad objectives that supports Instagram ads:
– Brand awareness
– Reach
– Traffic (for clicks to your website or to the app store for your app)
– App installs
– Engagement (for post engagement only)
– Video views
– Conversions (for conversions on your website or in your app)
– Lead generation
You can then target audiences based on factors like age, gender, interests and location.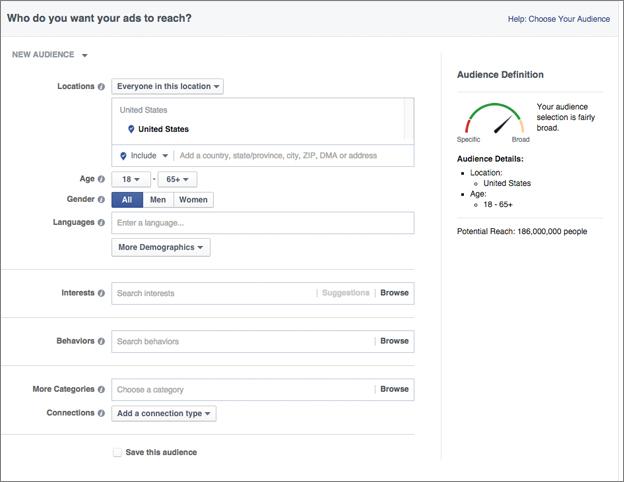 It's best to promote in 7 day blocks. Start off with a small amount like £50. This will give you an idea of how effective your ad is. Bear in mind that people don't like their Instagram experience to be interrupted with overly salesy ads, so you can just boost posts with a CTA if you want to keep things organic.
LinkedIn
If you're a B2B brand, LinkedIn is an absolutely essential aspect of your marketing strategy. Even if you're B2C, making connections with other service providers, influencers and supportive brands is still essential. See more about this in the Outreach section of this article.
You should think of your LinkedIn profile as being an interactive cross between your business card and your CV. It's also a blogging platform and permanent networking event all rolled into one.
Whilst creating your profile, check out other users in your niche; see how they present themselves, the kind of language they use, what type of profile photos they choose, and so on. Each industry has it's own vibe, and you should use your judgment as to how to construct your profile. Essentially it comes down to striking the right balance between the formality of CVs and official business writing, and the informality of social media and blogging. Keep returning to your profile every few months and ask yourself, "do I need to tweak this? Is it too formal/informal? Does this work, does that work? Should I change anything, is there anyway I can improve this?"
Connect with people… then talk to them!
It might sound obvious, given that's what LinkedIn is for, but it really is the be-all and end-all of growing your business through the platform.
Connect with people, then talk to them. Then repeat. Don't worry about 'getting it wrong'… most people are as interested in forming business relationships as you are, and most people also like talking about their industry.
Seek out your customers
LinkedIn users are typically an audience of professionals. It's possible they might not be your target audience, but these days it's highly likely a lot of them will be.
To do this, ask not what your audience can do for you but what you can do for your audience. Ask people about their business needs… offer advice. If appropriate, direct them to your website or social media. Just avoid being in a 'selling' mindset. People aren't fools; if they are interested in your services, and you have established a relationship, they will make the first move (although technically it will have been you who made the first move.)
Show interest in your audience
Follow people and check out their feeds. Like stuff they post (if you genuinely do like it… don't be fake). Leave comments where appropriate (when you actually have something to say). If you show an interest in people, they will feel warmly towards you and want to give something back. This may be by liking and commenting on your feed in return, leaving a nice endorsement… or even making use of your services.
Mobile strategies
Having a solid mobile marketing strategy is a sure fire way to supercharge your business growth. It's also massively underutilised and so represents and excellent way to gain a competitive advantage over your rivals.
Mobile optimisation
Over half of all web use is done on mobile devices these days. But many still haven't caught up with this reality. Your website and your social media accounts are like doors through which your customers can visit your shop. Imagine a supermarket chain where half of its doors didn't open or only opened really slowly. Think of the business they'd lose. It's pretty much the same with mobile optimisation. If your web presence is not optimised for mobile you are putting off customers and literally throwing money away.
So the first port of call is to check if your website is mobile optimised. Jump on Google's free tool to check this. Google recommends you use a "responsive" mobile friendly website design (more on this here). If you use a WordPress template, check that it's mobile optimised, and if it's not, switch to one that is. Failing that, speak to your developer to ensure your site is properly optimised.
Progressive Web Apps (PWAs)
Mobile devices are designed to use in-phone apps to access the web. Ideally, you want to connect to your mobile users via an app because that offers a range of functionality, like push notifications, in app messaging, calender scheduling, and more (more on this in the Apps section below). Wherever possible you want to bridge the gap between your web presence and your audience's mobile experience. Progressive Web Apps are a great way to do this. A PWA will detect when a user is browsing on mobile and serves your site content via an interface more suited to mobile use. You get the benefit of app-style functionality without users having to download anything.
Apps
PWA's are like a "lite" version of actual apps. Having a dedicated mobile app for your business will take you to the next level of business growth.
Natural Balance Therapies built an app to create a more dynamic way for their clients to interact with their brand. Each customer gets a thank you email after their first appointment, featuring a link to the app.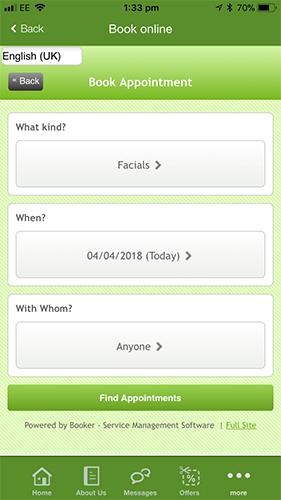 They have had over 2,000 downloads so far. Here's how they use their app to supercharge their business:
They offer an app-only loyalty scheme
They use geotargeting to send reminder notifications when users make the often stressful journey into London (more on this below)
They send occasional direct messages, which are often more effective than emails.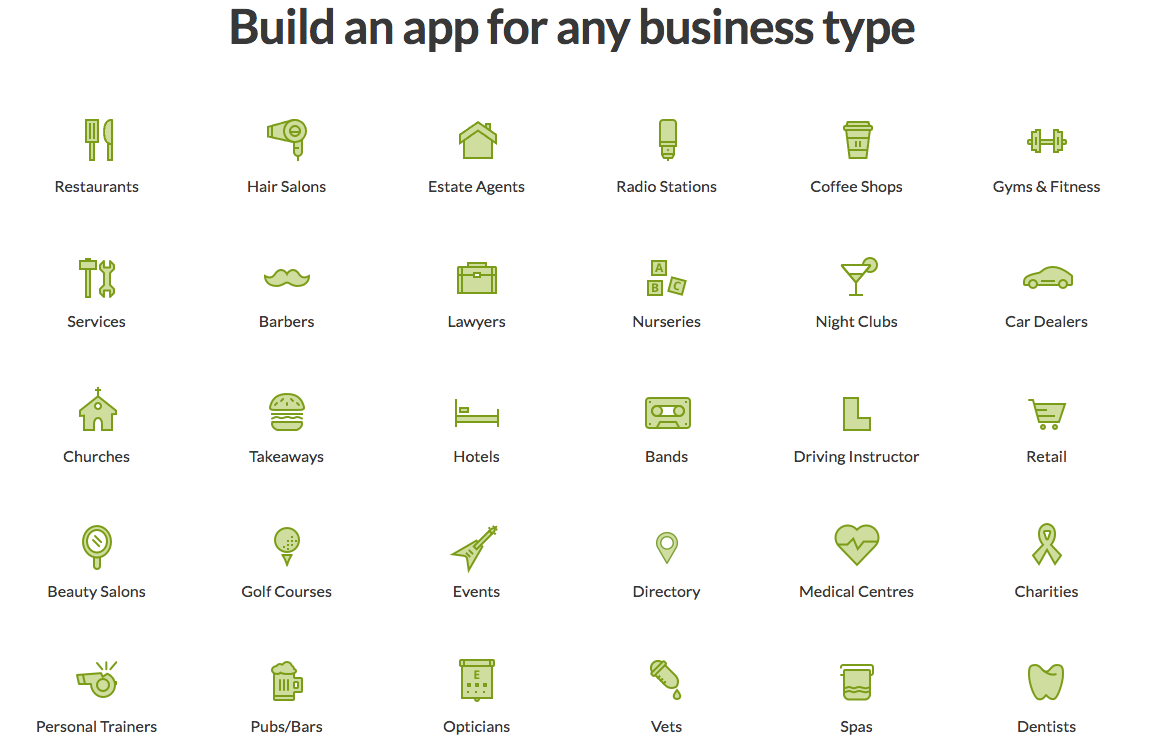 With AppInstitute's no-coding app builder you can design an app from a range of templates to suit your business type, from restaurants to salons, radio stations to estate agents. The interface pulls in branding info from your website and Facebook page for coherent branding.
Geotargeting
Geotargeting lets you create virtual geographical boundaries that trigger ad and message delivery and it is incredibly powerful. From targeting audiences in the vicinity of your coffee shop or salon, or promoting live entertainment at your venue, geotargeting maximises the chance you will reach out to an audience in the locality of your business, as well as targeting people who are likely to be in the right mindset to engage with your brand. For example, let's say you are targeting customers eating in your restaurant, encouraging them to make reservations for their work Christmas party. You are much more likely to influence people who are already having a pleasurable experience with your business, and are likely to become repeat customers.
---

---
Search engine optimisation (SEO) strategies
The real "secret" to SEO strategy
In essence, search engine optimisation is about understanding how specific search engines rank content, and applying that insight to the content you create.
Whilst it pays to be as informed as possible and to develop an SEO strategy for a range of search engines (more below), there's something that's even more important to understand.
The real trick to SEO is to understand something more fundamental than the changing whims of search algorithms. To crack it, you have to understand why these algorithms are structured in the way they are. Imagine if you, a human being, had the job of determining which content was the most relevant to a user's search request. Would you want to show them salesy rubbish, barely (if at all) related to the topic on hand, filled with empty truisms, over-stuffed with keywords, and linking to a load of spammy sites? Or would you want to send them well written, authoritatively researched, properly cited content that is reader friendly, easy to navigate, doesn't take ages to load, and will add genuine value to their search experience?
Now, it's not actually possible for a computer algorithm to identify all the desirable characteristics I mentioned above, because they can never be as discerning as the human mind. But what is certain is that if you incorporate the positive traits I mentioned into your content, you will always stand the best chance of being picked out by SEO algorithms and given priority on online searches. Effective SEO is not about following the letter, but following the spirit of SEO law. Do that and your content will always flourish.
Google
Bearing the above caveat in mind, it's always going to be advantageous to understand how specific search engines prioritise content and what you can do to maximise the chances of getting ranked highly by applying SEO principles.
Optimise your site for mobile.
Google now prioritises mobile-friendly sites, because that's where 60% of searches come from.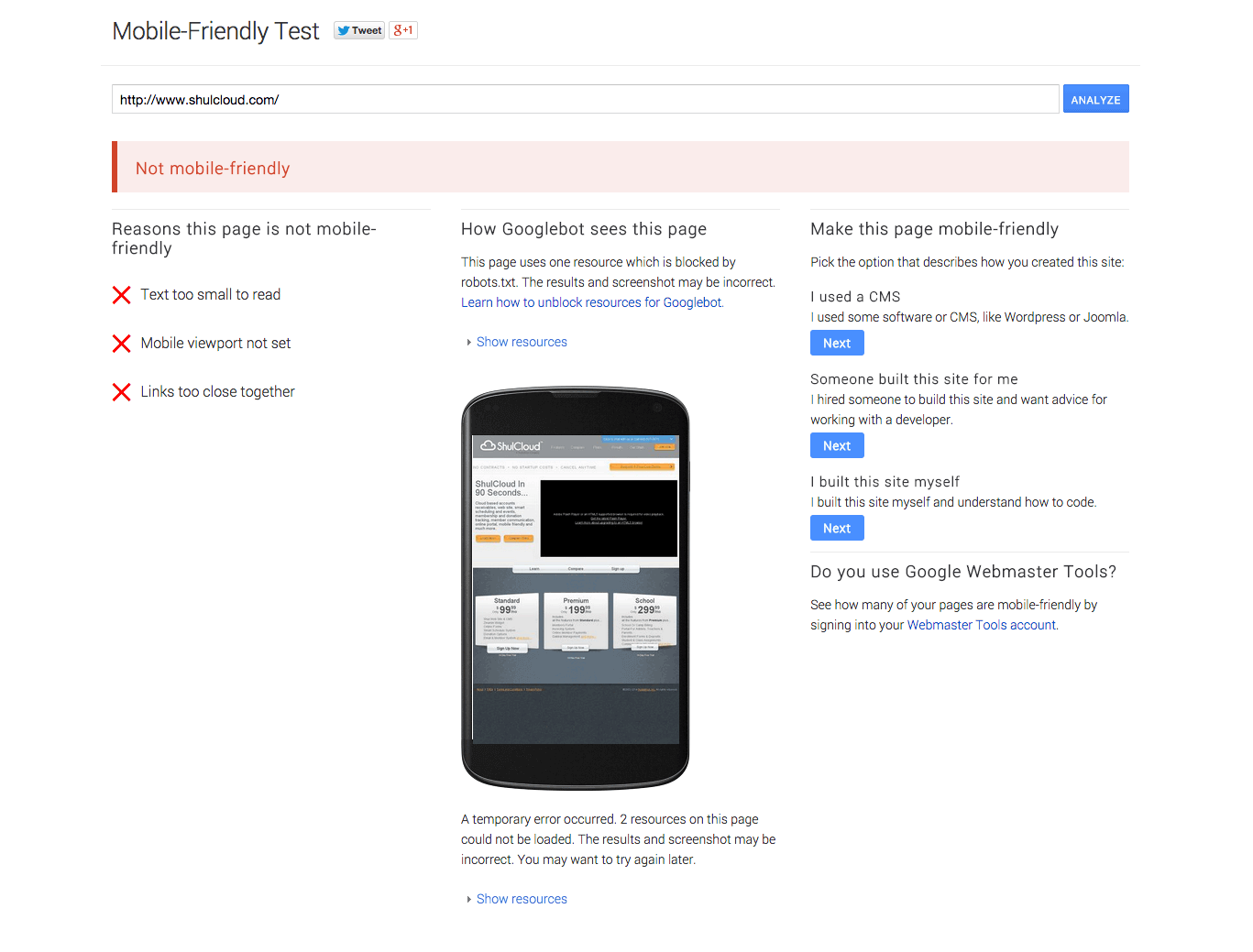 Use "structured data".
This is a line of code that tells Google content is a "featured snippet" such as you often find at the very top of search results pages. This makes it more likely you will be featured in what is referred to as the #0 spot on Google.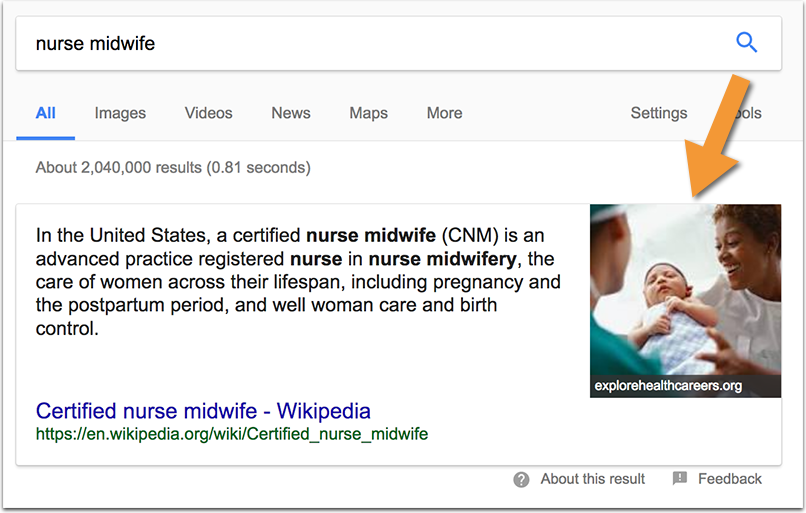 Build "implied links".
The future of Google and Bing search is to use brand reputation as a key factor for determining the value of search results. A key way they already do this is by detecting "implied links". This is where a brand has been mentioned without a direct link. Encouraging as many positive mentions of your brand as possible is actually a powerful way to improve your ranking in search engines.
Use server encryption (SSL).
An SSL certificate ensures that the flow of information to and from your server is encrypted. You can purchase an SSL certificate very cheaply from your web host. If you don't have one, buy one now, because Google will penalise you otherwise.
You can go with famous brands like GoDaddy wildcard SSL, RapidSSL wildcard, Thawte SSL123, etc. All these SSL certs offer strong encryption to the data flows over the site.
But that isn't all you'll need to keep your website secure. For example, you can gain control over your attack surface by using monitoring tools within your IT environment.
Bing and Yahoo
Bing (and Yahoo, which is powered by Bing) tends to prioritise factual sites, particularly domains with .gov or .edu endings, in contrast to Google which focusses more on popular and commercial domains.
Together with Yahoo it represents over 33% of the desktop search engine market. And in certain sectors the Yahoo Bing Network have an exclusive audience who don't use Google at all. So if you're in the autos, finance, education, telecommunications, travel or retail sectors there are tens of millions of people you are missing if you only rank for, and advertise on, Google. That means that optimising for Bing can give you a big boost over many marketers who prioritise ranking for Google.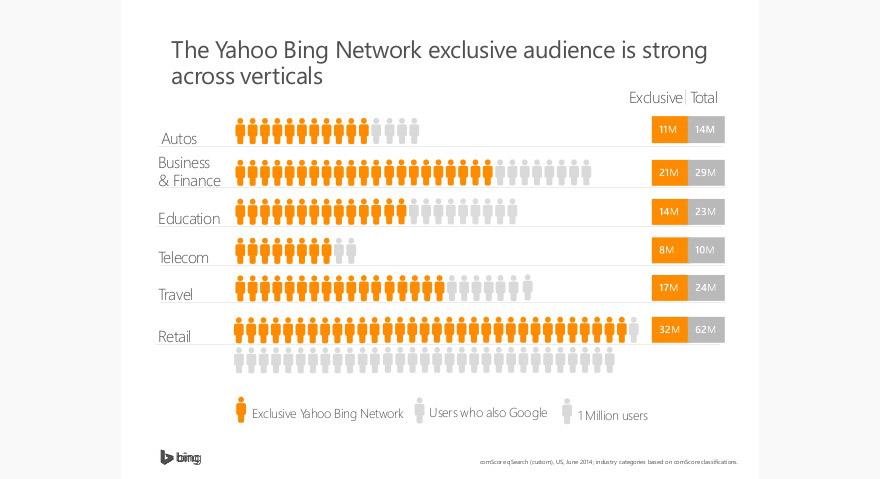 Use meta keywords
Bing uses meta keywords (tags which are only visible in a page's source code) to help it understand what to do with your content. This is in contrast to Google who abandoned this technique as it was being used to try and rank irrelevant content. However, Bing still uses it as a ranking factor, so you can take advantage of it (Google won't penalise you for this, they just ignore meta keywords).
Social signals
Another contrast with Google is that Bing looks at how much your content is shared on social media as an indicator of where your content should be ranked. This means that building your social media presence will help with Bing SEO.
Exact match keywords
Unlike Google, Bing is much more pedantic when it comes to search terms. Bing looks for exact keywords based on what users have searched for, and will serve up content in which the domain name and/or the H1 and H2 tags feature the keywords you want to rank for.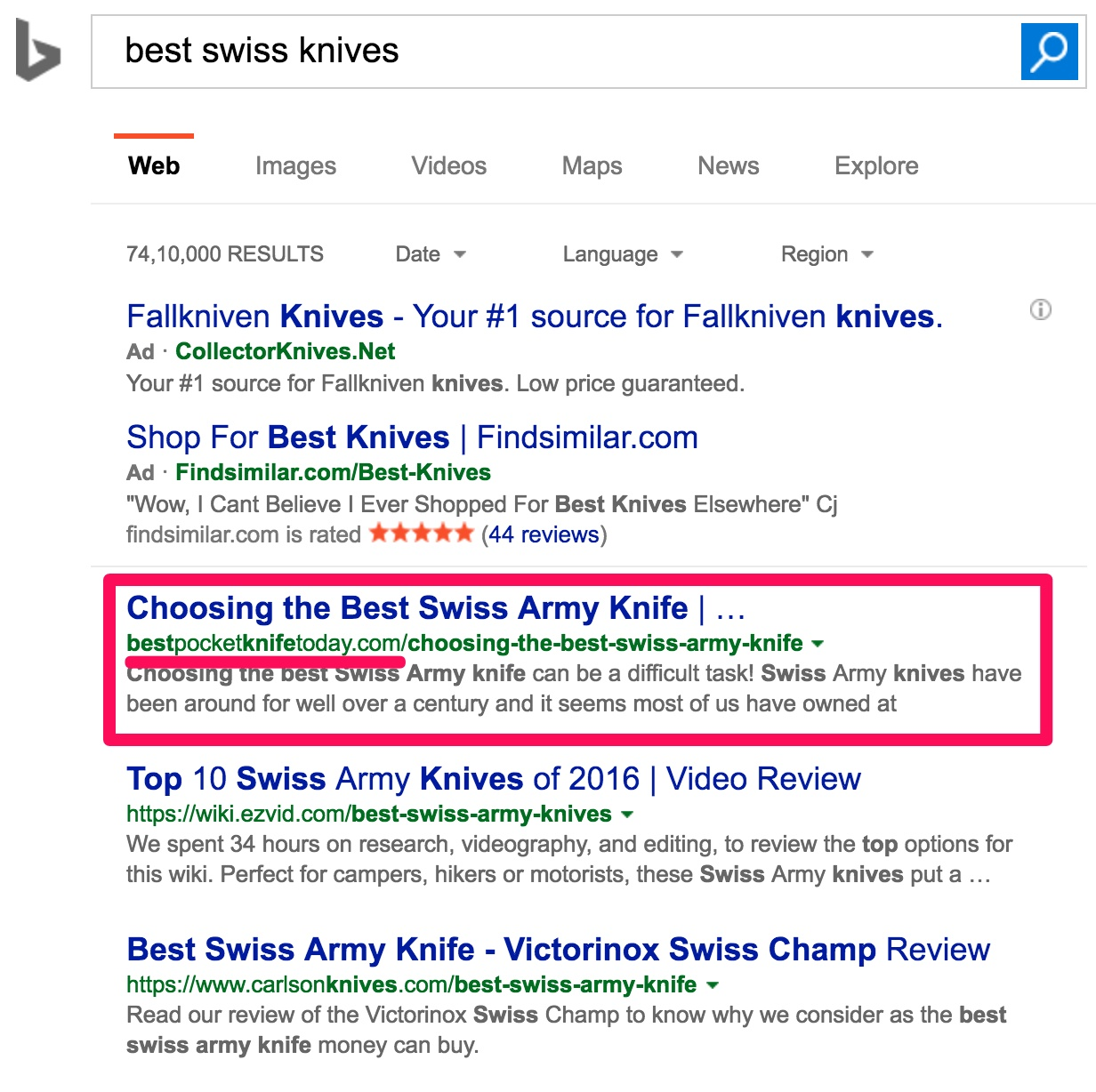 Quality
Bing puts a lot of focus on ranking content for quality. Ultimately, to increase your chances of being ranked on the platform, you should observe Bing's "three pillars of quality", which are also a good general guide for all content SEO.
Content marketing strategies
Audiences are more informed than ever before. They are not only seeking out information about the purchases they make, they want to know that when they shop with a brand they are in safe, competent hands. They want to know that you know your industry the best, and they want to rest easy that you are drawing on that knowledge to deliver them the best products and services possible.
How are you going to communicate your deep knowledge of your sector to your potential customers? The answer is through publishing content that is designed to inform and engage your audience; that will provide genuine solutions to the "pain points" they want solving and help them build the lifestyle they want for themselves. In the process of providing this kind of content you will build brand awareness and associate your brand with the value your content offers. This is the essence of content marketing.
Blogs
Blogs are usually the go-to medium for a solid content marketing strategy.
Keep up with the competition
There's no magical formula you can follow to perfect your blog. Nor can you expect instant results.
But what you can do is research the most popular blogs in your niche and follow them closely. What are they doing? How often are they posting? How long are their posts? What sort of engagement does their content get? What sort of topics do they write about? Don't rip off the content of your rivals' blogs, but do respond to it in terms of what you write on your blog.
If there are topics you think they aren't covering, try writing some posts to fill that gap. Alternatively, you might read one of their posts and think "I could write a much better post!". Write your own version, this time adding even more insight than their original article.
Volume matters
There's no way around it, the more you write, the more success you'll have, and the quicker you'll see results from your endeavors.
We recommend you post at least 4-6 times a month; this shows search engines that your content is fresh and relevant, maximises the time you get in front of your audience, and increases the chances that one of those posts will hit an SEO home run.
Go the extra mile
The more time and effort you put into writing a blog post, the better results you'll get in terms of traffic. In our experience, articles that meet the following criteria perform the best:
Practical guides to specific topics
Long-form content in excess of 1,500 words
In-depth research from high authority sources
Highly structured content with plenty of subheadings
A generous amount of relevant links
Plenty of images, screenshots, infographics and video embeds
Genuine insights that will give readers "eureka" moments
Clear and concise copy with zero filler
Videos
Content marketing comes in all shapes and forms, and video is becoming increasingly popular.
Define your video strategy
First off, what is it you hope to get out of your videos?
Are they to introduce your product range to audiences?
To showcase your industry expertise?
Do you want to create short video ads for use on social media?
Start simple and scale up
There's no point in blowing your budget on an all-singing, all-dancing video only for it to flop and for you to write off the whole venture as a bad idea.
Most successful video makers started with low budget, DIY-style videos and gradually scaled up over time, reinvesting money back into their videos to produce content of increasingly greater quality and complexity.
But the genius of video content is people don't expect it to be Hollywood quality.
You can actually create decent looking, and more importantly, decent sounding videos with a smartphone, phone tripod and external microphone. YouTube is awash with advice on how to do this so check it out.
Use online video makers
There are a host of drag and drop online video makers out there for you to use, like Shakr and Adobe Spark Video.
They let you use customisable animations and video sequences which just require you to supply images or short video clips.
Batch and schedule
As with all content marketing, publishing to a regular schedule gets the best results. It means users get to anticipate the release of new content once or twice a week, and that search engines get the message that you are a relevant brand to rank in search.
Once you have a schedule, you should aim to produce content in batches, so that you're not having to produce videos close to the wire each week. Ideally you'll have content lined up for the next two or three months.
Pay to promote
If you're starting a video content strategy from scratch it will take quite a lot of time to build up a following and rack up the crucial views you need to get your content noticed.
You should give serious thought to paying to promote your video content.
For Youtube you can use AdWords for video.
The Cost per view (CVP) ranges from 25p – 50p per view, depending on ad type and the competitiveness of the market you are targeting.
You can also pay for display ads which show above the recommended video panel, or overlay ads which appear on top of YouTube videos.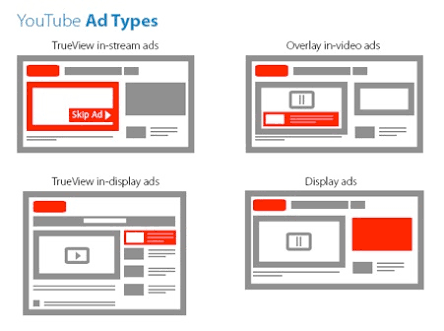 Or you can pay for skippable or non-skippable ads that play before, during, or after a video.
With YouTube ads, you should focus on one video per month which you want to promote. Make sure it ends with a strong call to action motivating viewers to subscribe (and click the bell icon next to the sub button to ensure they get notifications of your new videos). Also encourage them to like and comment on your videos to drive engagement. Give viewers a strong reason to engage and leave comments. A good way to do this is to start a conversation on a topic you think viewers might be passionate about, or to have a discount or giveaway competition for those who comment or subscribe.
Facebook
As with YouTube, there are various options for advertising your videos on FaceBook. Read up on the different options and pick one that suits your needs. The most important thing is to use Ad Manager's audience targeting functionality to get views from people who are likely to want to engage with your brand.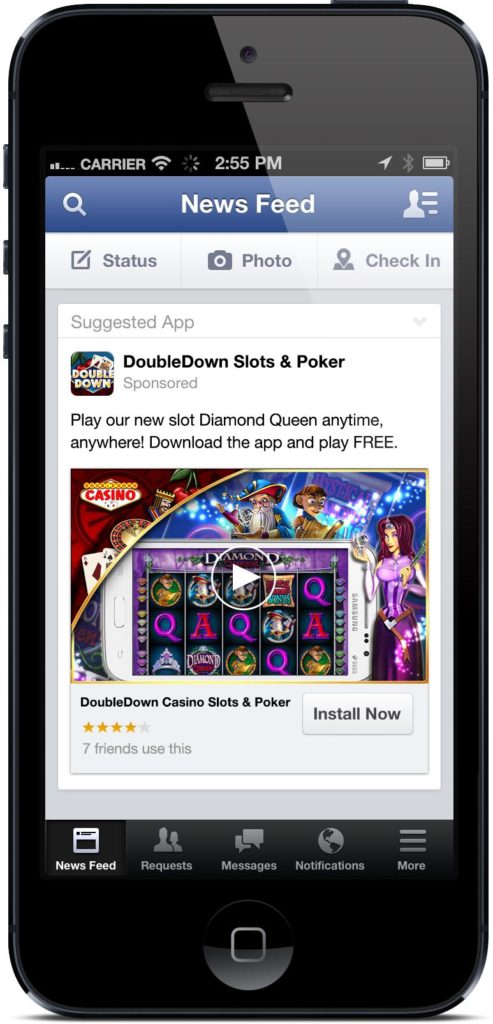 If you run a restaurant, target people who like food pages like Jamie Oliver or BBC Good Food, and so on.
Promote, then analyse
Buy a 7 day promotion, for around £50. If you're happy with the results you get, consider upping your budget. Or maybe create a new ad targeting your video to a different audience. Promote, then analyse, adjust… and then promote again.
Podcasts
We're pretty much at the point where podcasts are about to explode into the mainstream, but adoption is still not as widespread as vlogging or blogging. This means it's an excellent time to take advantage of the medium to supercharge your business growth.
Grab a cheap microphone, a pop shield, and a free copy of Audacity, and you're ready to rock.
There's no one way to do a podcast, so search out podcasts in your niche and learn from what they do.
There's a whole bunch of different podcast styles out there, but some of the following could work wonders:
Interview style: this involves a host interviewing a guest via something like Skype, IPDTL, or Source Connect Now.
This is probably the easiest way to generate content, because discussions tend to structure themselves well if you have a decent plan of what you want to discuss, and somebody to talk to. Record for 40 mins to an hour or so and then edit down to a crisp 20 or 30 minutes.
Solo presentation: unless you have media experience, this can be tricky, but if you're a natural communicator, this can be a very resource friendly way to go. You'll probably need some kind of script to guide you, but it mustn't sound like you're reading… people find it easier listening to someone talk rather than read.
Once you've recorded your podcast, the important thing is to share it widely. Invite guests on your show who have an audience you want to reach. Encourage them to share their episode with their fans. If they have a newsletter, ask them to feature the podcast, and so on.
Different people have different preferences in terms of how they listen to audio content; it could be iTunes, Spotify, Soundcloud or YouTube, so make sure you distribute your podcast widely.
That said, it's only through social media sharing that you'll really see wide uptake for your podcast episodes. Encourage your followers to leave comments, and you can even put out calls for guests to help drive engagement.
Outreach strategies
When all is said and done, it's people that build businesses. All the above strategies are ways of reaching people on a mass basis. But how do you draw all those strands together into one super strategy to create rapid growth? The answer is through outreach. This means communicating directly to individuals and giving them a powerful reason to spread the word about your business.
Brand ambassadors
Imagine if your audience could do your marketing for you. Well, with a brand ambassador strategy, that's exactly what you get.
A brand ambassador scheme can be incredibly formal, with recruitment processes, complex award systems, and so on. Or it can be very informal. At its heart it's about approaching people who are already highly engaged with your brand and asking them if they would be interested in spreading the word about your business in exchange for discounts, freebies, back-linking or even financial sponsorship. Typically you'll want to approach influencers who are the most likely to be savvy to the brand ambassador concept. Start up a conversation with them, thank them for engaging with your brand, and ask them if they'd like to chat about becoming a brand ambassador.
It could be as simple as giving them a referral link offering discounts to their fans, and giving them a commission for each referral. The people you approach should already by your superfans and you should make it clear how they will benefit from the arrangement.
Staff incentives
All your staff members have a network of friends and family that could be essential to growing your business.
Encourage your staff or team members to be excited about what you do, and to spread the word. Your staff incentive scheme should by 100% voluntary and have clear rewards to motivate uptake. Half-hearted referrals will get you nowhere.
Have a discussion with your team and find out ways in which they can help; it might be by tweeting or posting about your services, maybe it's interviewing them on your podcast, or giving them a guest spot on your blog to talk about their passions for your brand in return for staff discounts… then encouraging them to share the content they feature in. People often like talking about themselves or sharing content they are proud of; it's a way to not only empower your staff and show them they're valued, but it makes it much more likely you'll reach a wider audience.
Build business links
It can be easy to think that businesses are all self interested and competing against each other. But the fact is there is strength in numbers and many ways in which brands can help each other out to their own mutual benefit. Obviously don't reach out to direct competitors, but do reach out to brands that complement the work that your business does. For example, if you run a cafe or restaurant, reach out to businesses in your local area. You could offer them discounts to hold lunch or breakfast meetings at your venue in return for them promoting you on their newsletter, or so on.
Community connections
Whether online or offline you are surrounded by a wider community who you can reach out to.
You could build a relationship with a charity organisation. Or you could hold a fundraiser, or invite them to give a talk at one of your team meetings, in return for positive publicity such as being featured on their website.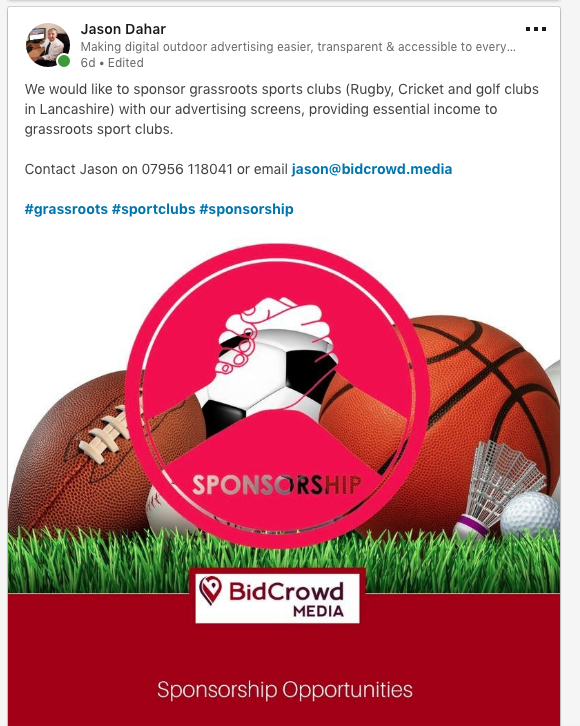 Identify worthy causes that could benefit from your support. Whether that means offering them sponsorship, or promoting them in exchange for profiling your brand, with a bit of creative thinking you'll be able to come up with an agreement that has lots of cross-promotional potential.
Emarketing
If you even follow a quarter of the marketing super-strategies we've listed here you'll end up generating a high amount of activity and unlocking powerful growth opportunities.
But there's still something missing. What if there was a way that each of these strategies could be reinforced, centralised and amplified to a switched-on, dedicated audience? That's the power of emarketing.
Email addresses are like gold dust. That's why the GDPR tries so hard to make sure they are harnessed in an ethical way that is empowering for consumers.
If you're new to emarketing, signup to MailChimp right away, embed one of their contact forms at strategic points in your website, ensure you have a clear and simple privacy statement, and you're away.
To get signups you need a motivational call to action (CTA) which should feature prominently in your web copy.
Whether it's offering to send people your newsletter featuring insider tips, or giving people a way to keep up to date with your latest products, events, or offers, there are plenty of reasons customers might sign up.
Don't worry if you only get a slow trickle of email signups at first; your list should build steadily over time. The metric you want to keep an eye on is opt-in rate. Simply put, this is the percentage of site visitors who sign up to your email list. An opt-in rate of between 1-5% is a good target to aim for.
You don't need to send an email every week, but you should send them on a regular and predictable schedule. Don't try and think of things to say just for the sake of it. That will just put people off. Whether your emails are informative or entertaining (or both) you want subscribers to feel like they have a deeper insight into your brand because of their subscription. Build engagement by asking your subscribers to reply to your emails. Encourage feedback so you can refine the topics your emails cover. And include plenty of CTAs.
Webinars
A web seminar, or webinar, is a great way to connect with an audience of qualified leads to promote your business.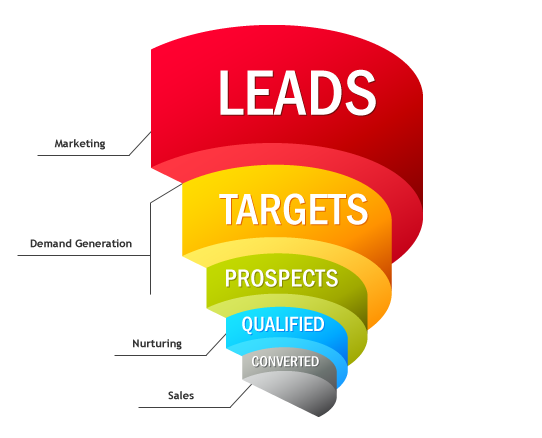 A webinar is not a sales pitch, it is a structured presentation offering genuine value to its participants that they can instantly start putting to use. It is then followed by a Q&A. This gives people direct access to you, and showcases your skills not just as an expert, but as a listener, attentive to the needs of your audience.
The webinar then ends with a call for participants to upgrade to your services, signup to your email list, or access your products.
If people are following your brand and staying up to date with your content, they're bound to still have a bunch of questions they need answering before they become a customer. Alternatively, they may be looking for guidance as a consumer or entrepreneur, and many things in between.
Before launching a webinar, take a look at user engagements with your brand. Are there burning questions that keep coming up? Are people looking for more info on X, Y or Z?
Get a sense for what kind of informational demand there is, and structure a webinar around solving those pain points.
You'll want to promote your webinar widely as only around 50% of people who register are likely to actually attend.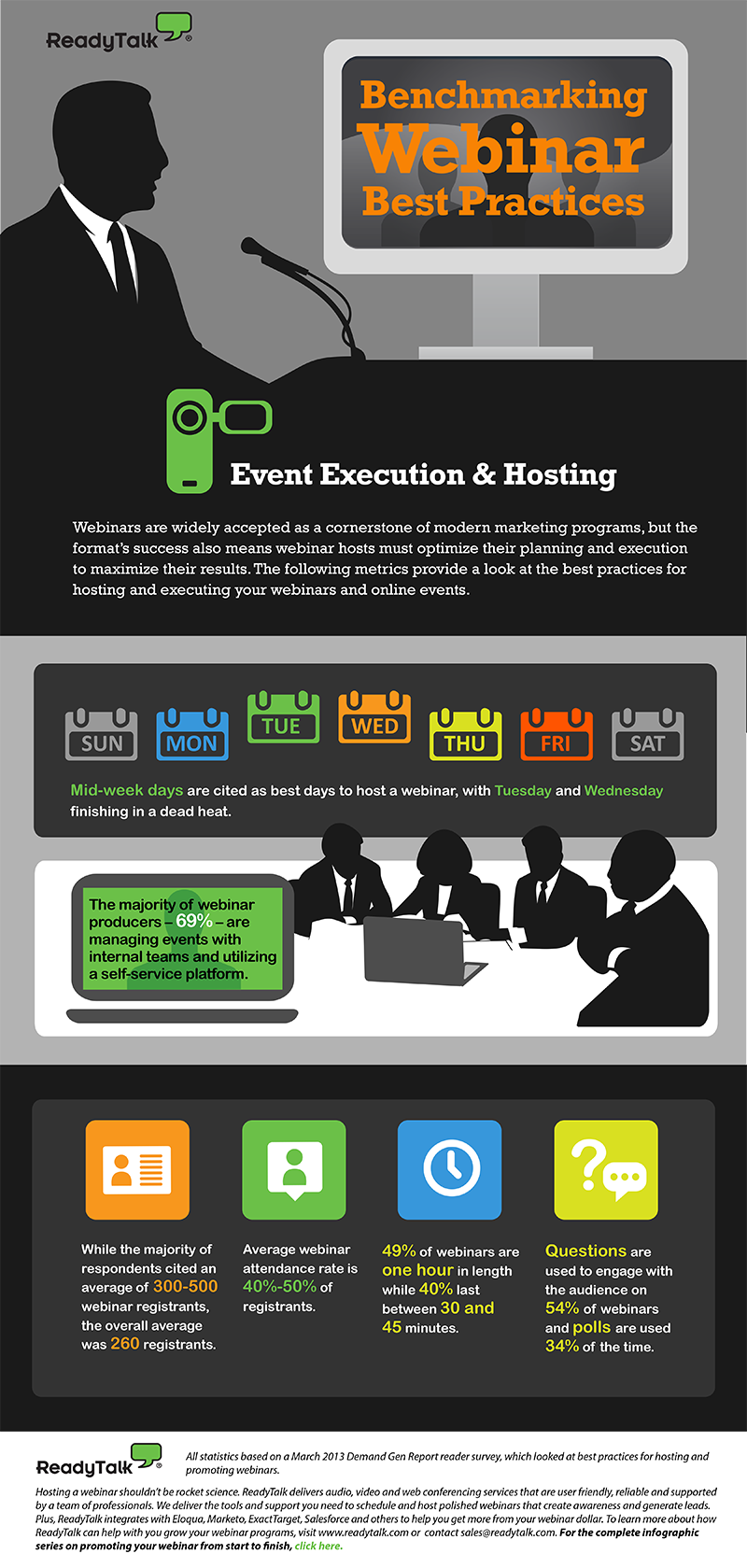 You can use a platform like Skype, YouTube Live, Google Hangouts, or Zoom to host your webinar. Do a bit of research to find which one suits your needs.
Do a test run of your webinar setup with staff members before going live. Check you have enough bandwidth, and a fast enough computer to provide a seamless experience.
In terms of structuring your webinar, the sky's the limit. Don't rush into it, though. Make sure you have participated in, or at least watched a bunch of webinars yourself before hosting one, so you'll know what to expect and pick up tips on how to create a killer presentation, how to facilitate a discussion, and how to deliver a compelling CTA. A search for "webinar" on YouTube will bring up lots of expired webinars you can still watch. It's worth watching some to learn how to perfect your webinar game.
This guide should have opened your eyes to many powerful growth strategies for your small business and given you a solid idea of how to implement them. Check out our blog for a wealth of additional marketing advice. And remember, if you really want to supercharge your business, try out our stress free app builder today.
---