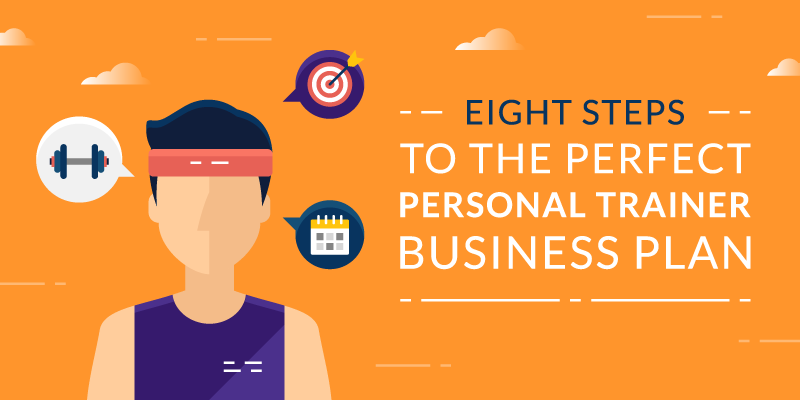 Now is a great time to become a personal trainer because the Covid-19 pandemic has made it difficult for people to visit gyms. This means that many gym-goers are now relying on personal training services to keep them fit and healthy.
However, that doesn't mean it's easy to start your business. As a personal trainer, you know the importance of creating a plan to help clients adhere to their fitness programs.
Well, the same is also true for your personal training business.
Using a personal trainer business plan to set goals and create a roadmap for how you will achieve them is an effective way to make sure you will be successful in the fitness industry.
In this article, we'll look at why you need a personal training business plan, as well as the eight steps you should take to make an effective one.
Why Write a Personal Training Business Plan?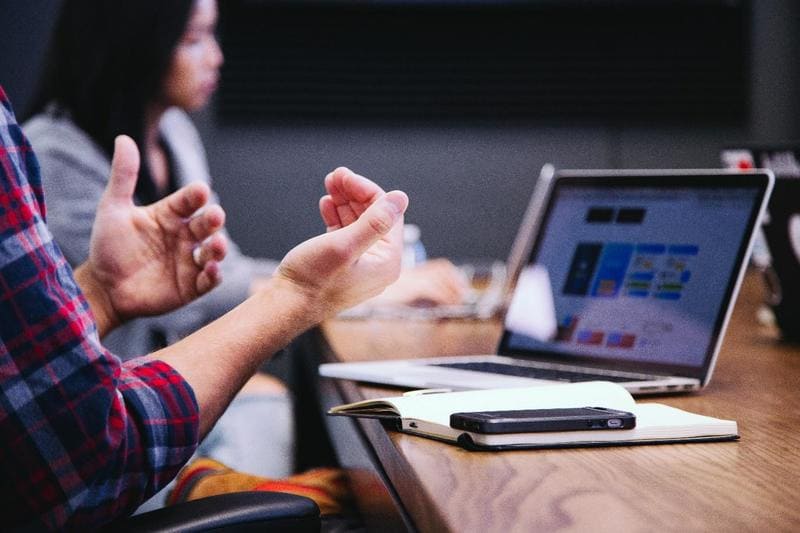 A personal training business plan is a guide you can follow to work out your unique selling points and help your business succeed.
It will also help you define the business's revenue streams, make financial projections, identify market trends, and find out who your target market is and what your marketing strategy should be.
It will also give you an idea of the risks or challenges your business might face. For example, the competitor research section gives you an understanding of how others in the fitness industry work, which helps you to stay one step ahead.
Having a clear view of your finances will also help you make better decisions. Doing this before you get started is beneficial as it becomes harder to make these changes once you are training clients.
It is also usually necessary to write a business plan if you want to apply for funding. Banks or other potential investors will want to see you have put thought into how you will run a profitable business.
Finally, business plans aren't just for personal trainers starting out. If you already run a personal training business, creating a plan can still be a useful tool to ensure you are heading in the right direction.
Your Personal Training Business Plan Template
Your plan will include sections on market analysis, marketing sales, operations, staffing, and finance.
While this may seem like a lot, we've made the process manageable by breaking it down into eight easy to follow steps.
Step One: Write Your Executive Summary
Your executive summary is a quick overview of your fitness business and why you think it will be successful.
Start with your mission statement. This is a one-sentence summary of what you are trying to achieve with your personal training business.
Include what you want to help your potential customers to achieve and how you will do this. For example, will you offer one-on-one sessions, nutritional guidance or small group training?
You can use your mission statement on your website or in marketing. Even if you don't share it publicly, it is still a useful tool to help you define your goals and keep you on track when making business decisions.
Here are some examples of personal trainer mission statements:
North West Personal training in Vancouver:
"We are passionately committed to changing people's lives around the world by helping them adopt a more healthy and fit lifestyle so they look and feel their best."
"It is our aim to encourage people of all ages and abilities to get fit and improve their wellbeing by providing a well-equipped, supportive space where highly qualified and experienced health and fitness professionals can deliver their services."
After your mission statement, your executive summary should also include:
Your fitness value proposition: This could be body-building, weight-loss, resistance training for seniors, TRX bands, etc.
Who your customers will be: middle-aged men looking to get back in shape, high-level athletes, millennials looking for a new way to work out.
Where your personal trainer business will operate from: Your own personal training studio, rented space in another gym, the local park or fitness center.
Basic pricing strategy: How much you will charge per session, costs for renting space/equipment, your marketing budget.
This section is step number one in our guide because it is the first part of a personal training business plan.
However, many people find it beneficial to complete this step after writing the rest of the document. At this point, they are usually better prepared to answer the above questions.
Step Two: Analyze the Personal Training Market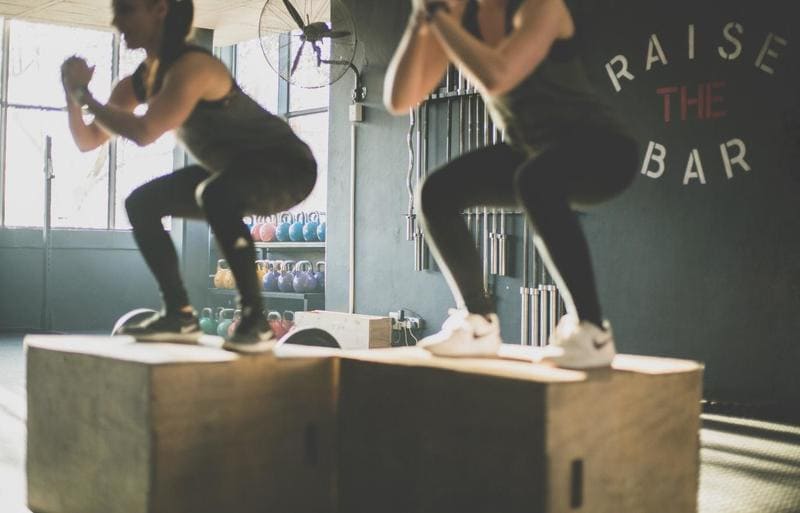 Next, you need to analyze the personal training market. This will include the local area you will operate in as well as national — or even global — trends.
Completing this section shows you understand the personal training industry and may give you ideas about how to run your fitness business more effectively.
Include information such as:
What are the most popular types of personal training?
Is the industry growing or shrinking?
How has Covid-19 affected other trainers?
Approximately how many personal trainers will you compete within your area?
How does a self-employed personal trainer find customers on a national and local level? Will it be beneficial to become active on social media, sign up to certain forums, advertise in local media?
Do you have a lot of competition in your niche? Is the service you plan to offer in-demand? If not, how will your marketing strategies help you stand out?
What qualifications do the personal trainers you will be competing with have? Are there any qualifications you could get to make yourself stand out?
How much do personal trainers in your niche charge per session? And how do your planned prices compare to those of existing trainers?
When completing this section, it's best if you can include specific figures. Searching on Google will provide you with a lot of information you can use. Or you can speak to other people you know in the industry.
Step Three: Perform a Customer Analysis
Next, you can talk specifically about the potential clients you will target.
You should find demographic information about your local area, such as the size of the population and the percentage of people in different age groups.
You can also focus on the intrinsic motivations of your customers. Thinking about what motivates them, how they like to work out, and why they might need a personal trainer can help when it comes to the marketing and operational parts of your business plan.
Step Four: Write Your Sales Plan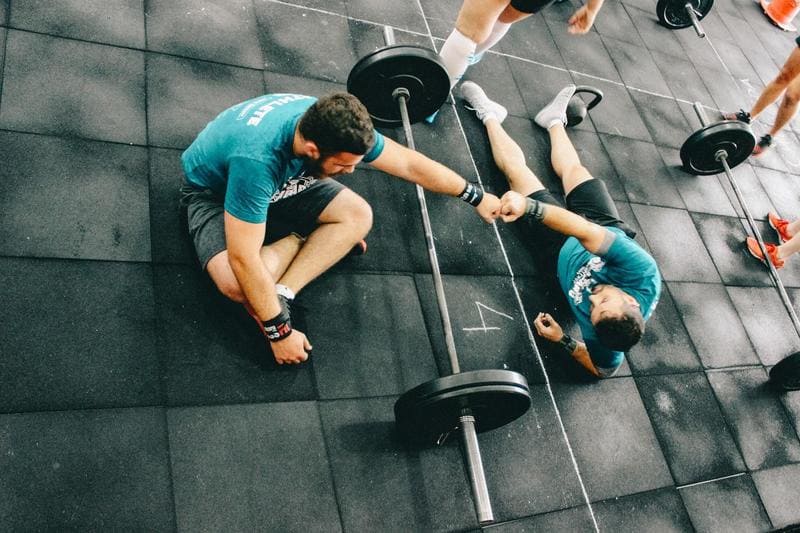 In the sales plan, you can map out how you will make sales and how many you expect to make. Things you can include in this section are:
How many sessions a day or week will you run?
How much do you expect to charge per session?
Will you run discounts for clients who bulk buy sessions? How about people who refer other clients to your business?
Using the above information, how much do you expect to earn per session, day, or month?
How will you process sales? For example, will customers pay cash in hand on the day, or will they pay when they book a session through your website or app?
When writing this section, it will help if you have an idea about your costs and industry standards. This will help you choose a price point that is competitive while being enough to keep your business profitable.
Step Five: Write Your Personal Trainer Marketing Plan
It's all well and good having a sales plan, but you'll need a way to get your client base to pay for your service. In the marketing plan, you can describe all the ways you will try to attract clients, as well as any costs associated with this.
Some ideas include:
Being active on social media.
Using referrals to encourage word-of-mouth.
Using PPC adverts on Google.
Advertising in your local gym or fitness centre.
Adding your Google My Business listing.
Advertising in local office buildings or other places where your target customers gather.
When writing your marketing plan, you should go into detail about how you will utilize the techniques you choose.
For example, if you want to get new clients through Google search queries, list the queries you will target and provide estimates for how much you expect to spend on this area of marketing.
You can read more about personal training marketing ideas here.
Step Six: Write Down How Your Business Will Operate
In the operations section of your business plan, describe how you will run your business. This will include all the things you need to do daily to provide your service.
Where possible, include specific details like exact locations, prices, and times.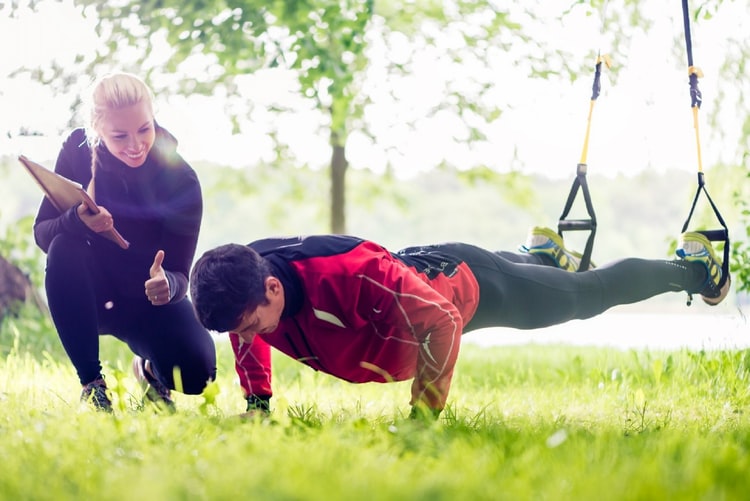 Completing this section in as much detail as possible is a good way to spot if you are missing anything before you start.
In this section include:
How many sessions you will run every day and when you will run them.
Where you will run the sessions.
How you will gain access to the locations you need to run the sessions and how much this will cost.
The steps you will take to measure the progress of clients.
When you will take care of other aspects of your business, like marketing, accounting, etc.
Do you need to provide anything for clients (water, etc.). If so, how will you source this?
How will you process client payments?
How will you process and organize bookings?
Anything else you think is important to the running of your personal training business.
Do you need to hire any extra staff? If so, how will you manage them?
Do you need any qualifications or certificates before you can start your business?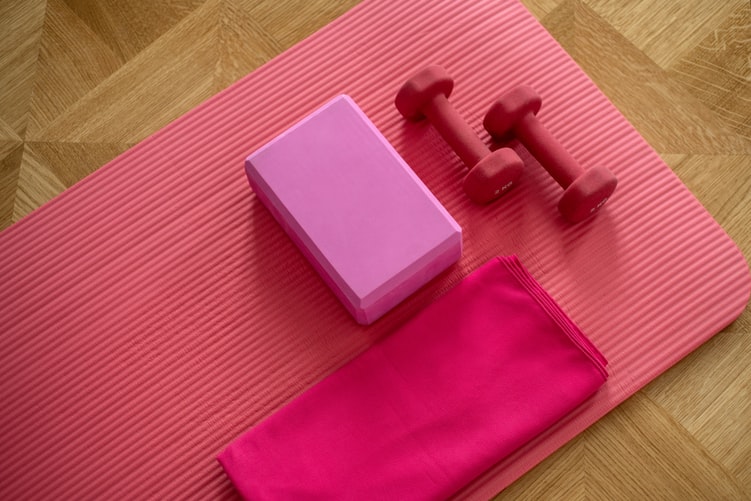 One tool that can help streamline your personal training business is your own app.
By asking customers to download an app, you make it easy for them to book and pay for sessions on the go. You can also add helpful content such as videos, blog posts, or social media links that can help your customers achieve their fitness goals.
Click here to find out how you can easily create an app for your personal training business.
Step Seven: Your Qualifications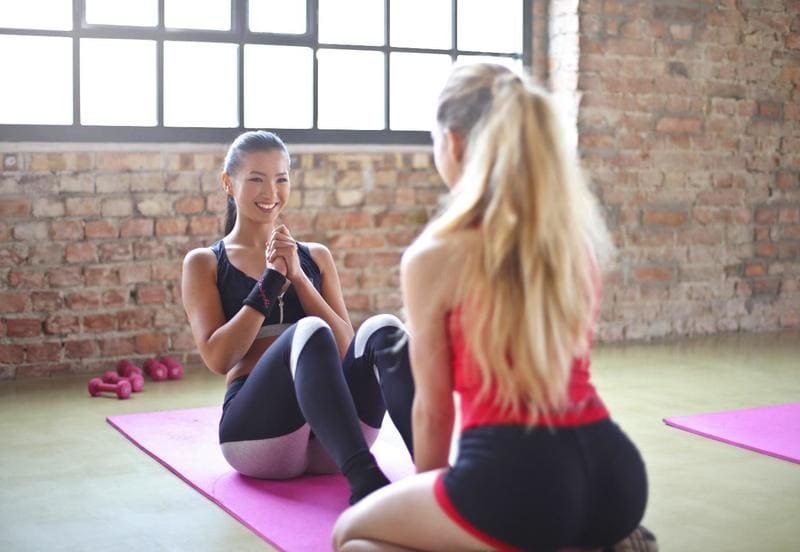 Write down what makes you suitable to be a personal trainer. Include your qualifications and experience in the industry. If you are going into business with anyone else, you can include information about their suitability for the role.
Step Eight: Financial Plan
The final step is to check the financial viability of your plan. In this section you should include:
Startup costs: What do you need to pay for before going into business?
Operating costs: How much will you spend to run your business? This can include rental costs, replacing equipment, costs associated with software to help you run your business, costs of hiring staff, marking costs, etc.
Expected revenue: Here you can write down how much you expect your business to earn every day, week, month, year, etc.
Break-even analysis: If you have high startup or operating costs (for example if you rent a space to run your business from) this section will show you how long it should take before you start making a profit.
This section will show you what you need to do to stay financially viable as a business. It will show you if your business model is realistic or if you need to make adjustments to prices or costs to hit your earning goals.
Wrapping Up
Now you've finished your business plan you can begin to take steps to put it into action. If you noticed there are areas of weakness in your business, now is the time to make changes to strengthen your position.
If you want further information about starting your business, check out these articles on writing a business proposal in 2020, and writing an effective small business marketing plan.
---