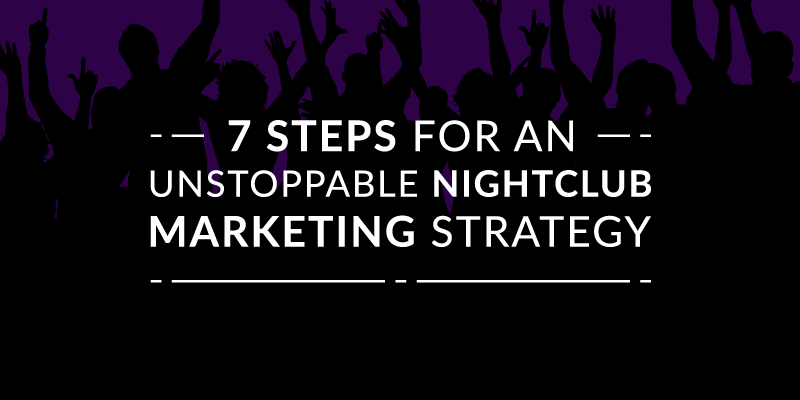 It's no secret that the bar and nightclub industry has been severely impacted by the Covid-19 pandemic. However, between lockdown restrictions easing and vaccine rollouts, many bars and nightclubs are beginning to trade again.
Although this is good news for the industry, the environment in which they are reopening has changed dramatically. This means that it's more important than ever to find a nightclub marketing campaign that works for your business.
Of all the tasks assigned to a business owner, marketing is probably the one that people dread the most. Whereas some decisions in business are straightforward and offer similar levels of success, with marketing things are more unknown and depend on numerous variables.
This includes who your target audience is and the size of your budget, to name just a few.
In this article, we will look at some things to consider when deciding how to spend your marketing budget, plus a few easy ideas you can use to promote your nightclub and reach your customer base.
Decide on your nightclub marketing budget
While it would be nice to have the cash thrown at a Microsoft marketing campaign at your disposal, chances are your budget will be a little more modest than that.
To give you a rough ballpark figure, the American Marketing Association (AMA) conducted a survey in 2014 and discovered that the average small business spends around 11% of their annual budget on marketing alone.
Working with an annual spend of £100,000, for example, equates to £11,000, or just £916.66 a month. And remember to factor in those busy times of the year such as New Year's Eve and Valentine's Day.
This is when you'll have to work harder to tempt potential customers into your nightclub rather than your competitors. You'll quickly see that careful decisions will need to be made to stretch your budget to get maximum returns.
However, it doesn't matter if your budget is limited. As long as you plan and target the right customers, your marketing budget can work for you.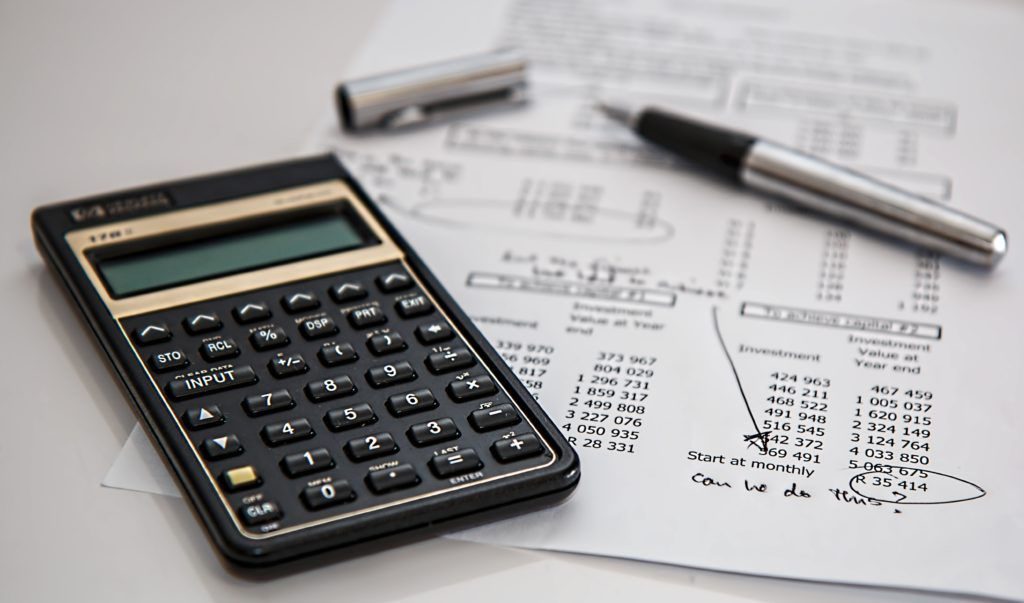 Identify your nightclub's target audience
Before you spend a cent of your budget you will need to work out who to target with your marketing campaigns.
If your bar or nightclub is already open, consider those customers that regularly turned up to party before the pandemic. Do you have a rock vibe that attracts metalheads or are you more of a laid-back hipster bar that serves many varieties of gin? And what age are your nightclub patrons?
If they're of student age perhaps it would be worth considering a student night with discounted drinks. But if your average customers are in their thirties, this offer is likely to be a wasted effort. Be sure to design your nightclub marketing strategy with your target audience in mind for the best results.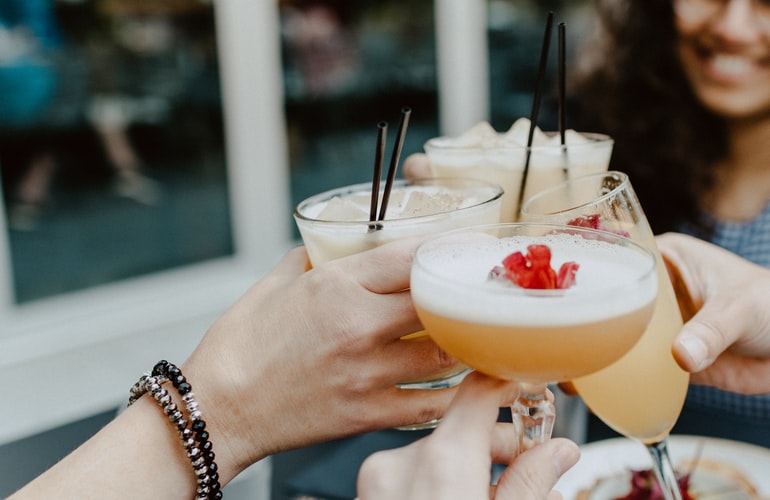 Image: Kelly Sikkema/Unsplash
Another factor to consider is the geographical location of your nightclub and those who visit. Do most of your patrons come from the local area? If so, do you need to expand your nightclub marketing campaign to attract those from other areas?
If you are located in a bustling city centre you will likely have customers from further afield, perhaps enjoying stag and hen nights or having a couple of drinks before seeing a show.
While a city location may seem like a perfect location for a bar or nightclub, chances are that you are in direct competition with many others. This is why it is important to have something that helps you stand out from the crowd.
Consider what you can do to make your bar or nightclub different from others. This could include fancy dress nights or 'make your own cocktail night' to entice your customer base.
Design a website
While it may not seem the most natural progression for a bar or nightclub, many now have a website where potential customers can check out the business to see if it is a place for them.
See your website as an extension of your brand and use it to portray the image you would like your customers to see.
It's also important to make sure your website is designed with mobile-friendliness in mind. This is because of the huge increase in mobile searches and smartphone use worldwide.
Although you can hire a professional website designer, there are also plenty of free website design tools you can use. Some of the most popular options are:
These websites will give you step-by-step instructions to build a professional-looking nightclub website. Opting for one of these free design tools is also a good idea if you don't have much room in your budget for a professional website designer.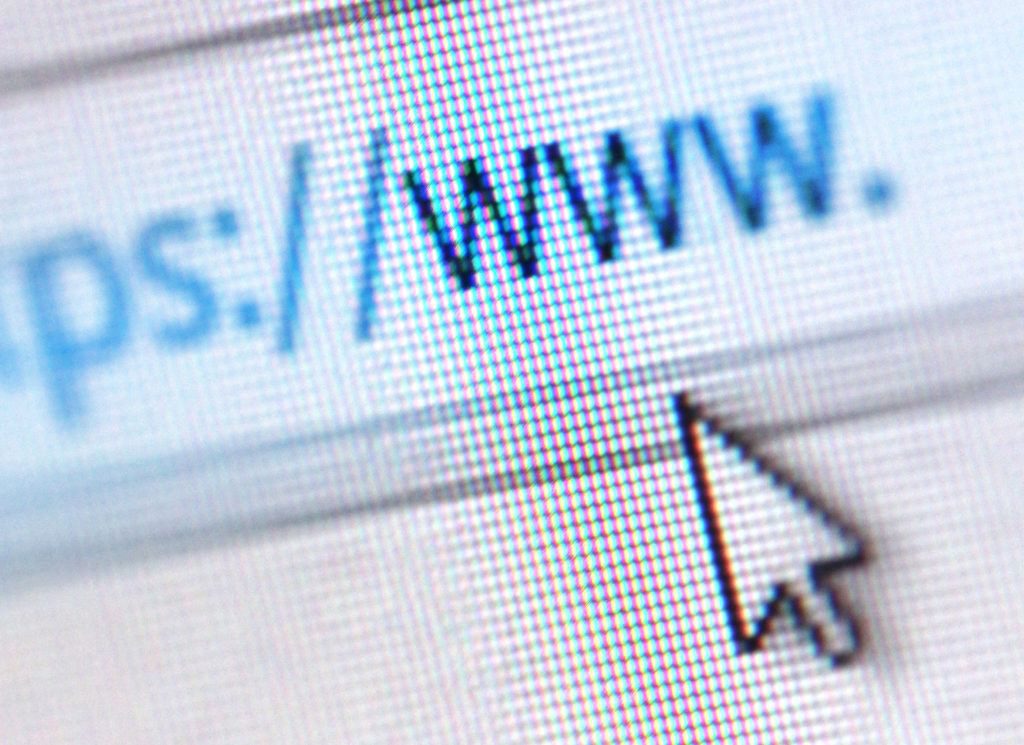 Business information should also be included on your site such as your opening times, links to your social media accounts and your location so people can find you easily.
If you have any other local businesses that you deal with regularly, consider providing a link to their site on yours in return for the same courtesy.
You'll be surprised how a popup ad on their site can help grow your audience. This projects a sense of community and friendliness and will help you promote your nightclub through word of mouth.
List your nightclub in online directories
This is another simple yet straightforward way to get your nightclub in front of your customer base.
Many of the most popular online directories are free and give potential customers all of the information they need to know about your nightclub. Some of the popular choices are Google My Business, Yelp and Tripadvisor. 
Let's take a look at this example: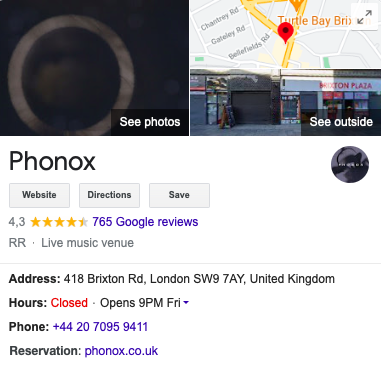 Users who Google this popular nightclub in London will be able to see its address, opening times, contact details, where to make a reservation and links to its website and reviews.
Become familiar with SEO tactics
There's little point in creating a professional website for your nightclub if none of your customers can find it on the internet. This is where search engine optimisation (SEO) comes in. This is the process of making sure your website is well optimised so that it ranks highly on search engines.
You can hire a professional marketing agency to do this for you, or you can use free tools like Google Ads,Bing Keyword Research, Ubersuggest and Wordtracker. These tools will help you find the right keywords to include in your website copy to ensure your nightclub business is visible on search engines.
The higher your website ranks on search engines, the more traffic you will direct to your nightclub's website. For more information on how to optimise your website, take a look at this article.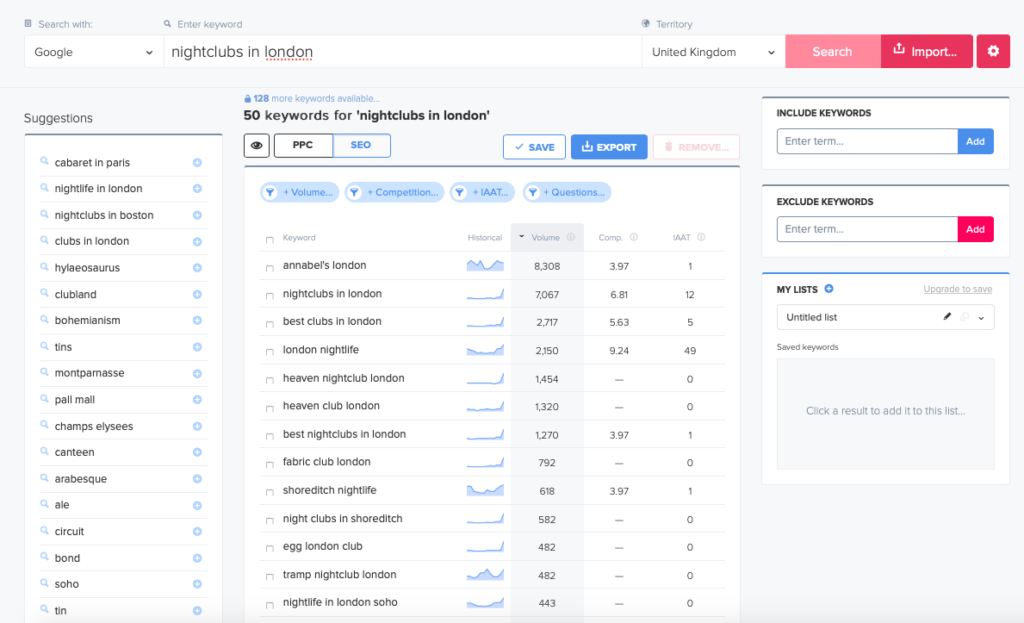 As well as a website, social media is an essential part of your nightclub marketing plan and promoting your business's image.
Each social media platform has its own benefits and depending on what goal you are hoping to achieve, you can experience great results. Here is a rundown of how to make the most out of each platform:
Facebook
If your bar is aimed towards an older audience, it is worth knowing that the quickest growing age category of Facebook users is those between 45-54. You can set up your own personalised Facebook page to engage with existing customers through the site.
Put detailed brand information on here and use your own graphics to enforce your business's sense of style. It's also important to make sure the branding across all of your social media platforms is consistent so users can recognise your brand easily.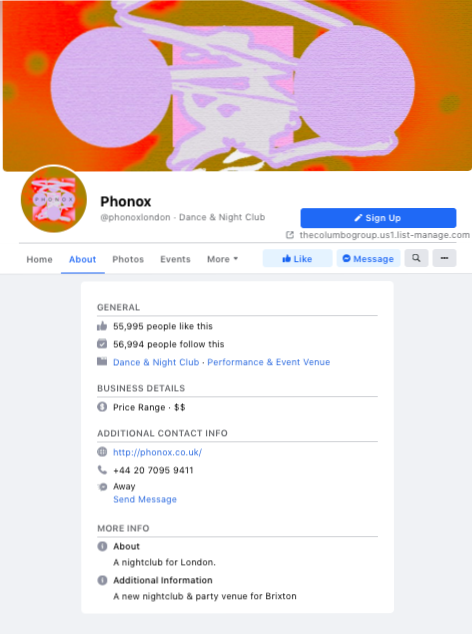 In addition, Facebook runs an effective ad service where you can pay a small fee to have your business advertised in a prominent position on their site. This is useful if you have a small marketing budget but want to increase the amount of people who are aware of your brand.
Instagram
This social media platform is a handy tool if you are trying to attract a younger audience. As part of your nightclub marketing campaign, use Instagram to post videos and compelling images to convey your brand message and show off your venue.
By using the hashtag feature you can tap into a wider audience of social media users which could help spread your business's appeal for free.
There are over 700 million monthly users of this app and this figure has doubled over the past two years, making it a faster grower than Twitter.
Another way to use Instagram as part of your nightclub marketing plan is to partner with social media influencers. Simply put, these are users that have large followings and use their platforms to promote brands on social media.
For example, in exchange for discounted entry fees or drinks, the influencer would share content of themselves at your nightclub and encourage their followers to visit your business. This is a particularly good way to promote your brand through word of mouth, too.
Snapchat and Tik Tok 
If part of your nightclub marketing goal is to reach a younger target audience, it's well worth creating a Snapchat or Tik Tok account.
Both of these social media platforms allow you to share video content to a huge audience. Tik Tok in particular is one of the most downloaded apps in the world, so it's definitely not to be missed in your nightclub marketing plan.
Google+
While it may seem like the least popular of the social media accounts, the +1 button is used over 2 billion times a day and when used effectively can help improve your SEO rankings.
Twitter
Used by social media influencers and worldwide communication, Twitter is best for real-time customer service and has a relatively young audience.
One downside is that any communications on this channel are limited to 140 characters, so for more complex queries be sure to use Direct Messaging.
One of the benefits of using Twitter is that you can test out the popularity of event ideas before you organise it by using a Twitter poll to see if there is a demand for it. This is handy before you spend your hard-earned cash.
YouTube
YouTube is a great way of promoting your bar or nightclub. How about posting videos up there of DJ sets or events?
Be sure to keep an eye on the comments section where you can get a good idea of your brand's popularity and reach out to potential brand ambassadors through the site to help influence your punters.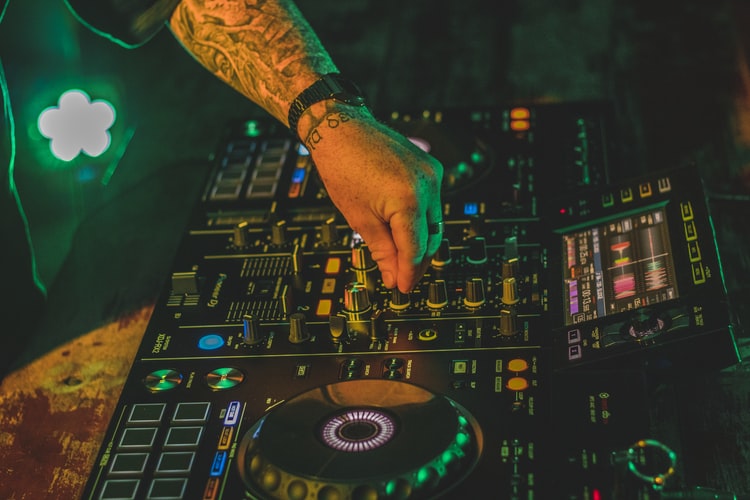 Image: Zac Bromell/Unsplash
No matter which social media platform you decide to use, it's important that you stay up to date with the comments you receive from users.
This is a great way to build a relationship with your existing followers and target audience in general. Responding to comments is also effective to show social media users that you are committed to engaging with their feedback.
Let's say one of your followers posts a comment on your Facebook page that asks about how your nightclub will adhere to Covid-19 protocols. By responding to this comment, it shows your followers that you care about their safety and want them to visit your nightclub.
Build an app
While all of the above are useful for your nightclub marketing plan, a lot can also be said for the humble app.
By creating one that is personalised for your nightclub you can incorporate a lot of the features that you can find in other marketing methods in one place.
Offer your target audience the opportunity to 'check in' with the mobile app with a reward of a free drink and you'll get free advertising as the app will point out to others where your customer is located.
You can also use push notifications to alert app users to any upcoming events or special offers to try and tempt them through your doors.
What we like best of all about a personalised app, though, is that you can keep your own branding by pulling through information and colour schemes from your business's website and social media pages so you have a coordinated look across all platforms.
Another bonus of creating an app for your nightclub is that it allows you to run a loyalty programme. For example, you could offer free entry or a complimentary drink on your customer's fifth visit to your nightclub. This is as easy as creating a stamp card feature within the app, and the software does the rest for you.
The perfect choice for newcomers to the nightlife industry hoping to establish a name for themselves.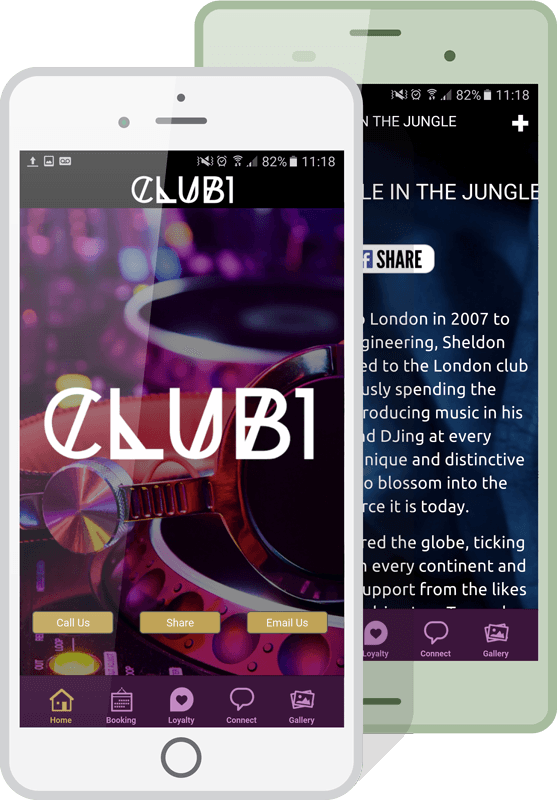 Build your own bar or nightclub app using AppInstitute, and you don't have to learn any code or pay a ton of cash for a developer. The best part is, you can start creating for free.
Wrapping up
Like all recreational businesses, there is a lot to be said for creating a vibe to entice in your customers, and this can be achieved through the use of social media and a well-designed personal website to grab the attention of a large audience for widespread appeal.
Using interesting themed or gimmick nights will help you keep ahead of the pack, but while this is useful for attracting people you need to ensure that the service and quality of entertainment your customers encounter when they arrive at your bar or nightclub is first-class to retain their interest.
One way of using technology to your advantage is by creating and maintaining a personalised app that can use all of your business branding as well as offer perks to app users.
This is still a relatively untapped marketing technique in the nightlife industry and can be the cutting edge you need to push aside your competitors to emerge stronger than before after the pandemic.
---