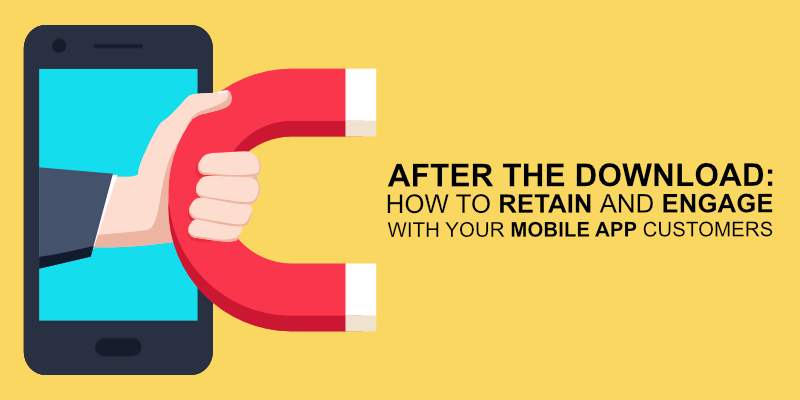 According to Statista, there were a total of eight million apps in the Google Play store and 2.2 million in Apple's App Store in 2107, with estimated downloads in the range of 197 billion. With these staggering statistics, it's no wonder launching a native app is on the pervasive agenda of most companies. If you've recently launched your native app, you're in the company of millions of other companies seeking to tap into the vast mobile market.
It's a milestone achievement. After months in development, you've finally launched your app with expectations that it can change the nature of your business. Your customers will have a new channel to engage with you, and you'll have a new pathway to deepen your relationship with them as well as market to them in new ways. Now that you've launched your company's mobile app, you're likely setting goals to measure its much-anticipated success.
Measuring your App's Success IRL: Downloads are (obviously) an imperative, but the reality is that download metrics are less important in many ways than retention and engagement as the measurement of the success of your app. While the rolled up number of downloads is in the billions, the actual usage numbers are far slimmer. In fact, TechCrunch reports that in real life people tend to use only an average of nine apps daily, and 30 apps monthly.
Why Mobile App User Retention & Engagement Rates Matter:
User acquisition costs are sky high. With the sea of choices, the cost of acquiring a new app user continues to rise sharply.
Average abandonment rates are a serious challenge. The deck is almost stacked against you with a reported 97% abandonment rate within 30 days of the date of download.
Lifetime value (LTV) is where the real ROI lies. The mechanics of your LTV calculation will vary depending on your unique marketing strategy but will take into account your customer acquisition costs, your current churn rates, and key indicators of engagement reflecting the true return on your investment in your native app. Be sure to connect your app to your customer relationship management (CRM) software or customer data platform (CDP) to gather and analyze customer data from the first download.
Five Strategies You Should Implement Now To Achieve Mobile App Greatness:
Greatness begins in the QA. Your app's performance is mission-critical in successfully engaging users. For obvious reasons, an app that does not work properly will be abandoned at an even higher clip than one that functions properly. Not to mention a poorly functioning app can hurt your overall brand reputation and cause you to lose potential revenue. Common performance issues such as slow load time can even have the unintended consequence of negatively affecting your SERP results in Google.
Emphasize the FTUE.Your app's FTUE, also known as the first time user experience, is like a first impression and, just like the first impression, you'll likely only get one chance at it. The onboarding process of your app should be extremely clear and easy. This is your chance to welcome the user, capture basic data points and reinforce your app's value.
Push the push. Push notifications are a key way to engage with your user. Effective push communication will remind the user about your app, provide targeted messages based on specific behavior and nurture the user toward conversions. It is important to follow best practices with push notifications making it easy to opt out, so users retain control and you avoid creating a negative experience.
Reward good behavior. Big brands like Starbucks and Uber have succeeded in creating the app "stickiness" that keeps their customers coming back by rewarding the behavior they want the consumer to take. It's a win-win, the more the customers enjoy your product or service (via the app) – the more you incentivize them to do it more frequently!
Keep your eye on the big picture. It's never a good idea to operate in a silo, and your mobile app's interaction should be no exception to that rule. Integrate your social media efforts, your email campaigns, your transactional communications as well as your customer's brick and mortar experiences to your mobile app for a deeper level of engagement.
Consistently active users are the secret sauce for all mobile marketers, and it's do-or-die for the success of your native app. Acquiring a new user is only the first of a holistic effort, that includes retention and engagement, to succeed with your app. Although the landscape is saturated, your native app can rise above the noise if it offers true value and a stellar user experience from day one. Careful analysis of customer behavior, targeted messaging and continuous enhancements and iterations to ensure the app is always improving will help to keep your users engaged.
Author Bio
Jennifer Seitz, MBA is a writer for TechnologyAdvice.com. She is a marketing & content strategist with over 10 years of helping businesses develop their voice, brand and improve their marketing strategy. She specializes in content development to achieve SEO KPIs, improve the user experience as well as reinforce the overall brand. Jen has a background in large corporations and scrappy startups and currently hangs her hat at the agency she founded, the Content Workshop.
---