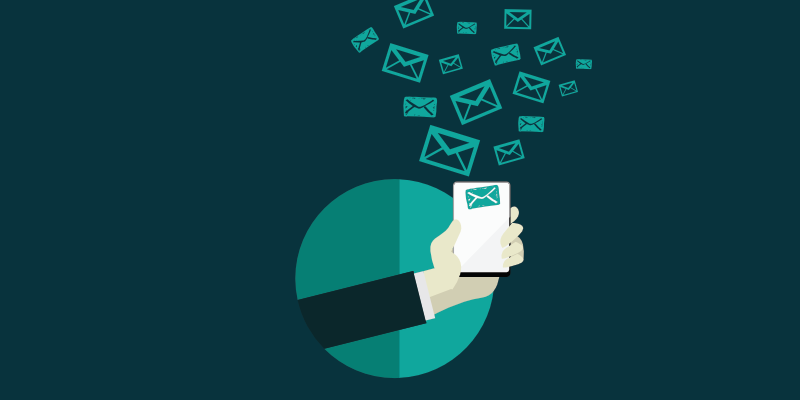 For any business, whether it is online, brick-and-mortar small business or any kind of business it's mandatory to stay in touch with your customers and prospects. Almost everyone across the globe has an email address and building an email list is one of the most economical and cheapest solutions for doing that. Businesses should not understate the importance of emails list, as it's one of the most useful tools to sell your product or service. For the promotional campaign for any product or service, your email list works as lifeblood. Adding fresh contacts to your email marketing campaign is a must do job by any marketer to keep things rolling.
If you have not started working on building your email list already, or you are short of ideas to do so, here are few simple ways to grow that email list.
1. Create Excellent Blog Content
This strategy in building your email list is brilliant in its simplicity. Your content should be exceptional if you want customers to stay subscribed and forward your blog article to their friends and family circle. There is no tool or shortcut to it. If you think your blog content is not up to the mark, think about hiring a content writer to create it for you.
2. Create a Contest for Boosting Email Subscribers
Promote an online contest just like free giveaways. Create a contest for existing customers and include an added incentive for new email subscribers. Encourage entrants sign up or submit their email address. Make sure when the new subscribers sign up, they receive a thank you message that includes rewards.
I see many fashion websites offer a discount on user's first purchase. So, as soon as the user give their email addresses, they receive a thank you email with the promo code, that allow them a certain percentage off on their first purchase.
3. Social Sharing Buttons
Encourage your existing email subscribers to forward and share your marketing emails by including social sharing buttons within the email. This way, you can quite easily gain access to their friends, colleagues, and fresh networks of existing subscribers.
According to Non-Profit hub, Email click-through rate increases by 158% if the email contains social media buttons within the email.
4. Signups through Websites
Connect to offers that get hold of email subscriptions throughout your website. Make subscription option visible and easy to find so that people don't get confused while digging around your site to stumble across subscription option. Try to keep the option in front and include call-to-action on every page of your website. Prominent places to consider are, the main page of your blog, your website's homepage, 'About Us' and Contact Us' page. You might want to try our 5 Steps To Grow Your Email List Guide.
---

---
5. Featured Opt-In Incentives
Nowadays, it is uncommon to find a high-traffic website that doesn't have some kind of featured opt-in incentive. This could be an EBook, white paper, swipe file resource list or any number of content types, all of them mostly serve as opt-in incentives for gathering email subscriptions. Efficiency is the advantage of this strategy. With a single piece of content, you can utilise it at every turn.
6. Customer Referrals
No matter what business you are in, referrals are very important for credibility. Nothing is more reliable than the direct recommendation of a friend you trust. Who doesn't want to remain happy and make their friends happy too? If you are putting efforts in making your subscribers happy, they will definitely share the love. Try to ask your subscribers to refer your content to their friends and family circle. Offer them something that they just cannot refuse. A gift basket discounts coupons anything. Therefore, the referral system is a fantastic way to hack your email subscriptions.
7. Traditional Marketing
This tool is an old school style way to collect email addresses. You can collect email addresses at events, trade shows, meet-ups, conferences, educational panels or professional gatherings and get them to your data bank.
8. Social Media Prospecting
This strategy is very common. Many marketers teach this process to their teams after their hot market run outs. You can use Facebook search to find 'Friends of Friends', look at their profile and identify significant interests that might resonate with your business or product. Message them with a simple template mentioning  your business and an incentivised offer for subscribing to your newsletter.
You can use tools like AeroLeads and LinkedIn with chrome plugins like Rapportive to build your email prospecting list in a matter of minutes. Such tools also offer simple csv import/export option so you can use transfer the data to MailChimp or any similar mailing software of yours to send newsletters or promotional emails.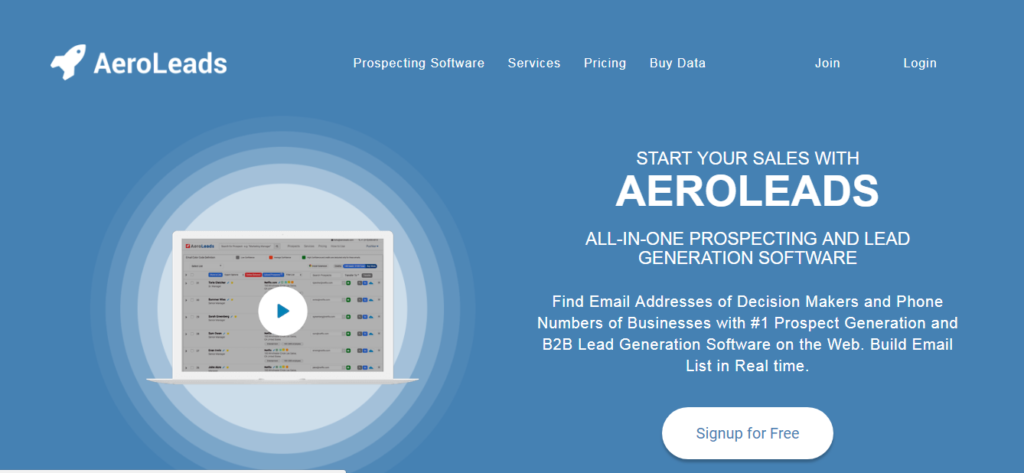 9. Webinars
As we all know a webinar is meeting that takes place over the web where we present, discuss and demonstrate. Webinars are very useful as they save time and money, also there is no transportation involved. It is an efficient way to share information. The webinar is sort of a product launch and can be recorded in 15 minutes. You can host an online webinar and easily collect email addresses at the time of registration.
10. Faster Website
Speed thrills but doesn't kill on the internet. Low internet speed can most likely kill your conversion rate. Go all out and do everything possible to speed up your site. Various tools are available in the market that gives you complete report for errors and site speed report.  Make the most out of these tools. Fast site speed should be your top most priority.
When it comes down to it, building your email list always boils down to good content and marketing. Remember, to build an audience in any market requires hard work, patience and a good set of tools. With the help of these ideas, you can quickly increase your email database. Try not to purchase email lists from lead providers. They often contain spam addresses specifically designed to get you blacklisted and rarely have value.
Having a strong email list isn't the only digital marketing tactic that can grow your business, however. Check out our small business digital marketing guide to see how you can harness the power of the internet for your business!
Still hungry for more content? Check out 10 Money Making App Trends Your Small Business Should Invest In to get some inspiration for your own app, and supercharge your marketing on mobile.