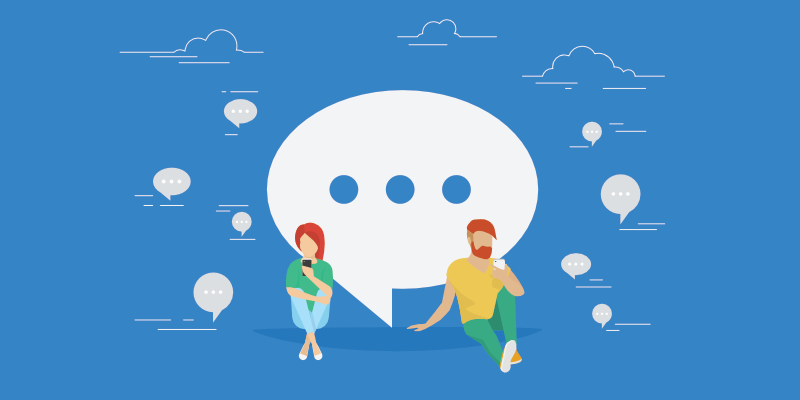 A little unsure whether you need push notifications as part of your App strategy? Want our honest opinion? You absolutely need them. Want to know why? Push notifications act as a friendly nudge to your App users that can not only remind them of your App, but they can inform them on new information, offer them discounts and much more!
It's completely up to you what messages you send out, how often and who you send them to. In this post, I'll go over the different types of push notifications you can create and send using our platform and the best ways to use them.
Please note: Push notifications are only available with Premium and Pro subscriptions. Secure Messaging Centre, Geo-Fencing and Customer Management (CRM) are all PRO package features, so you must be subscribed to this App package to access and use those features.
1. Simple Push
A quick and super simple option to send a one-off message straight away.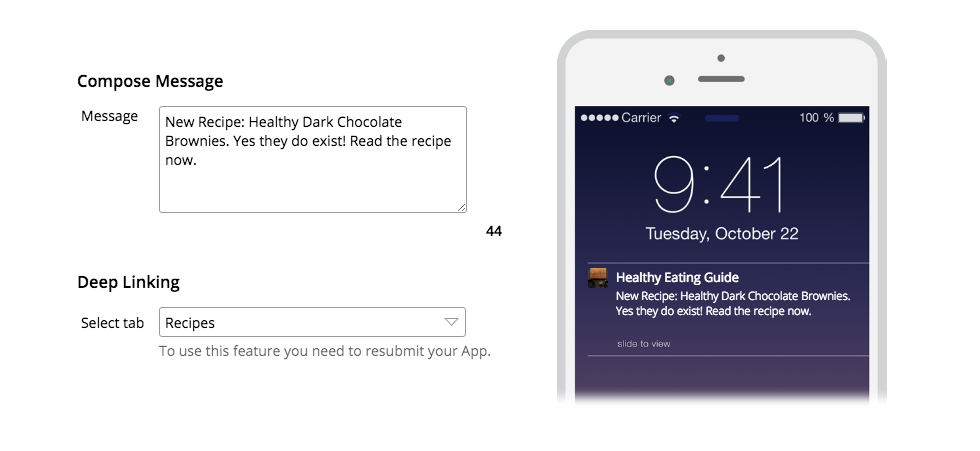 If you are subscribed to the Premium or Pro package, you can send a Simple Notifications to all your App users or to customers within a defined location straight away. This message could be something that you want your users to know right now.
Here are some examples of simple push notifications that you can send instantly:
2. Scheduled/Recurring Push
Create a scheduled or recurring message over a chosen period.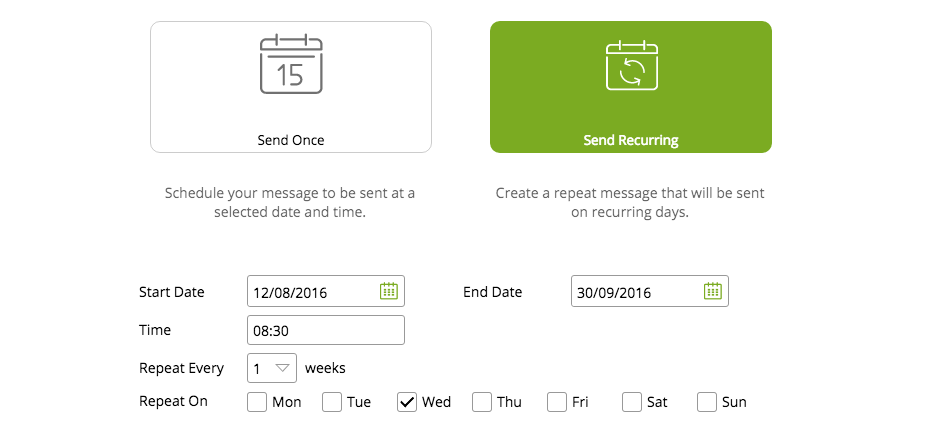 Create notifications in advance and schedule them to send out exactly when you want them to. Scheduling notifications will save you time in the long run and allow you to get on with other things.
Send them only once at a specific date and time or set them to be recurring, then choose the start and end date, the time it sends out, how often it repeats and on which day/s of the week.
With scheduled push, you can also choose to send a notification to a user when they are within a defined location, either arriving or leaving.
Here are some examples of recurring push notifications:
3. Geo-Fence Push
Create a message that will be sent to customers when they enter or leave a location.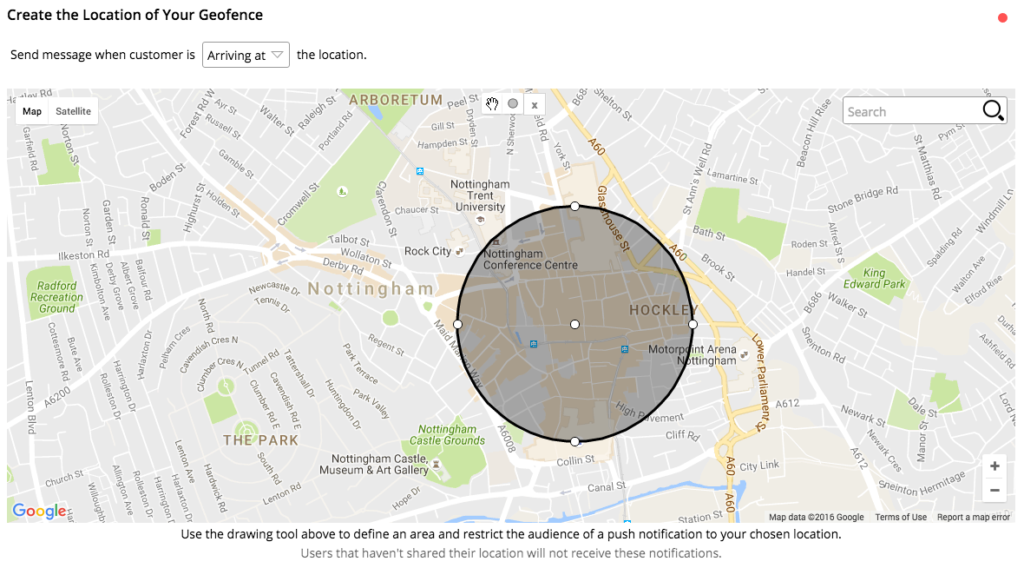 Pro subscribers get access to Location Settings which allows you to create virtual perimeters around specific areas. You can then send push notifications to all users within this area.
Use geo-fencing to send location-specific messages to those who walk within the predefined area.
How you can use geo-fencing:

4. Targeted Push

Pro subscribers also get access to their own Customer Relationship Management tool (CRM). Here you can assign Tags to individuals and create groups of users depending on their App behaviour, interests, dislikes etc. You've just got to get to know them a little bit!
Targeted push messages add a personal touch to your App. By sending targeted and relevant messages, your users will know you are thinking about them. They will pay attention and use your App for whatever the reason may have been behind the push notification.
Here are some ideas for using targeted push:
There are countless ways you can use Push Notifications effectively, it just takes a little thought and a bit of creativity!
Want to send your own Push Notifications? Check out this simple guide: How To Create & Send Push Notifications
---