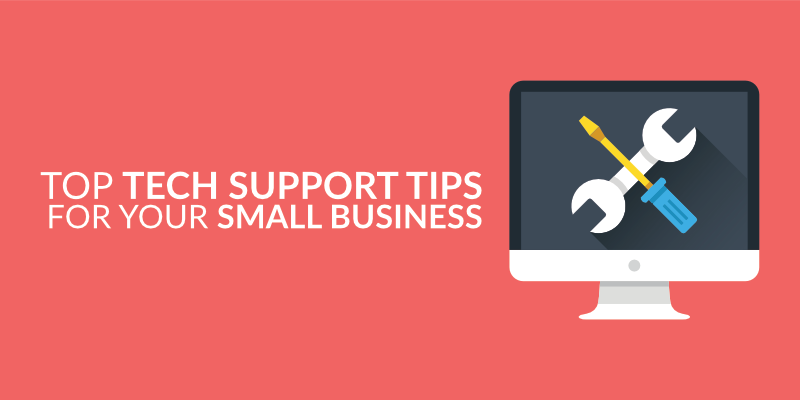 We'd probably all agree that our businesses need some form of IT support to run smoothly.
Whether you're the owner of a small business that's been submerged with requests from new customers or the CEO of a small company whose tech infrastructure is overwhelmed, you probably need better technology solutions.
However, incorporating and maintaining the right IT solutions to solve the right problems can be difficult and you might need professional IT support services, in most cases. If this is not yet an option for you, we have some tips that you should consider for basic tech support.
Environment Security
Antivirus and firewalls – the right network security software will go a long way to prevent any harmful activities getting through to your corporate environment. This includes firewalls and up to date antivirus protection. Anti-virus software is a must.
In 2018, the most popular method for hackers to spread viruses is the email service. They can target businesses with what seems to be genuine messages containing urgent invoices or tax information, which once opened can cause all sorts of security incidents. You and your staff should be extremely cautious when opening emails, even if they seem to come from someone you know. Ransomware attacks are frequent these days, so it is more important than ever to keep your environment secure.
There are several free options that you may choose, for instance:
antivirus solutions – Avira (can be used also on MAC and Linux), Avast, AVG etc;
firewall solutions – ZoneAlarm, Comodo, GlassWire, TinyWall (gives you the ability to adjust Windows' own firewall solution even more), etc.
Keeping software up to date is extremely important too. Everything from individual applications or browser plugins to the operating system itself should be set to automatically update if possible.
Networking Monitoring Services
Using network monitoring tools to maintain high-performance levels for your IT infrastructure is crucial. Network monitoring software saves time and IT resources because it eliminates the need to monitor the network manually. At first, try using free tools like Nagios, Zabbix, Zenoss or PRTG. Also, for network discovery and security auditing, a free tool such as NMAP can do a good job for your network environment.
Using a tool that will send you real-time notifications about critical network events will give you the freedom to be mobile, so your IT specialist can focus on other relevant tasks.
Access restrictions
You may want to enforce specific restrictions and permissions on who can use your network in different situations, for example, giving full access to guests connecting to the Wifi, is not something a cybersecurity expert would do. As you probably know, security is in the detail.
Website filtering
Some websites are used by hackers to infect machines and infiltrate different systems. By locking down suspicious sites you can prevent security incidents from happening.
Triple-check that your new tools work
Nothing is worse for IT than rolling out new technology, only to find out it's not working right or it's not working according to your needs.
Invest in your core infrastructure
Make sure your back-end architecture (servers, routers, switches, firewalls) is providing the bandwidth and speed you need to run all your key devices and applications. Steady investments in your core infrastructure will keep your business secure and efficient.
Private data protection
Private information, whether it's customer data or your financial records, should be rigorously protected. You can achieve a relatively high level of data security even if you use free software such as AxCrypt or 7-Zip, which can password protect your sensitive files and folders and make them impenetrable to hackers.
Always have a backup
Anything not backed up should be considered disposable. Backing up your files shouldn't be a problem anymore, with a huge array of affordable backup tools available at reasonable price points in 2018.
A complete solution would require a thorough understanding of your organization, however, keep these tips in mind to secure and eventually improve your small business.
---