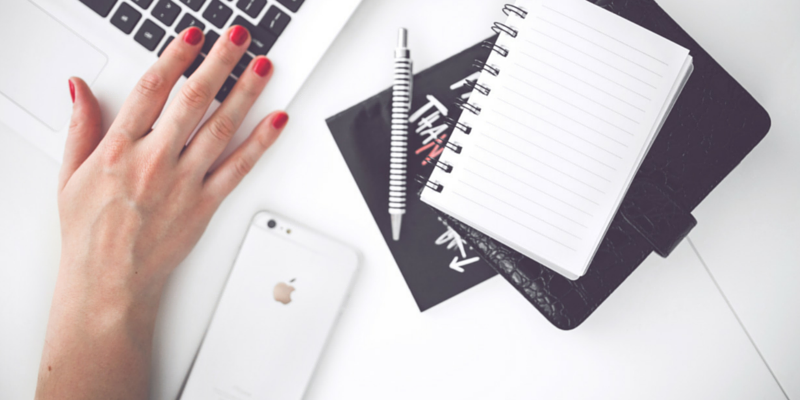 Jacqueline Smith, owner of Tiffany's Balloons, used our App Builder platform to build a mobile App for her special event balloon decorators business. Discover what Jacqui had to say about using the platform and her overall experience with AppInstitute…
1. Tell us a little about yourself. How would you best describe your technical ability?
I am the owner of Tiffany's Balloons but a secret technical geek.  I love the challenges of building my own website, creating my brand on social media and learning new things so building an App was the perfect challenge for me.
2. What made you decide to build an App for Tiffany's Balloons?
I had been looking into the analytics of my website and it was very apparent that most of my website visitors were mobile phone users. Although my website was responsive I felt that it, perhaps, wasn't the easiest site to navigate around. Most of my visitors visit my site to view the price list and gallery so I decided an App showcasing both of these things would be the best idea.
3. Did you find the App Builder easy to use? (What was easy and what was difficult?)
The App Builder made the whole process "a walk in the park". It was easy to navigate around the software and help was always available from either the video Help Centre or the live chat box.
4. Is there anything you particularly liked about the App Builder or AppInstitute in general?
Being able to build an App is beyond my capability, or so I thought. The App Builder made this possible at an affordable price. From the easy to use software, to the fantastic customer support, the whole process was a positive experience.
5. 3 words to describe us?
Helpful, supportive, AMAZING.
6. How was your overall customer experience with AppInstitute? (e.g. How much support did you need along the way, and if so, was it easy to get?)?
The customer service was, and is, First Class. Someone was always available to answer any questions I had. The live chat was a godsend when I couldn't log in but they solved the problem within minutes. I can not fault the customer service making the experience of using AppInstitute a pleasant one.
7. Tell us a little bit about your App?
The App is designed as an information point for my customers, making it easy for them to obtain our prices, view our latest work, they can contact us through the App, get directions and even pick up a special offer or two. The only thing this App can't do is inflate the balloons. Everything else is available through the App so I am sure the customers will find it very useful.
8. How is your App helping your business? (What kind of results have you seen so far?)
I have been keeping the App a bit of a secret. I am planning a launch of the App very shortly with some special offers and have been teasing my customers with peek previews of the App. I am very confident this App will be an asset to my business and my customers. I will update in the future as to how well the App is progressing.
9. If you were to tell a friend about AppInstitute, what would you say?
I would highly recommend yourselves. A friendly, helpful team of people who makes building an App possible. I thought building an App would be a long, expensive process when, in fact, that could not be further from the truth.
10. What is your favourite App/Apps?
Tiffany's Balloons App, of course!!
---