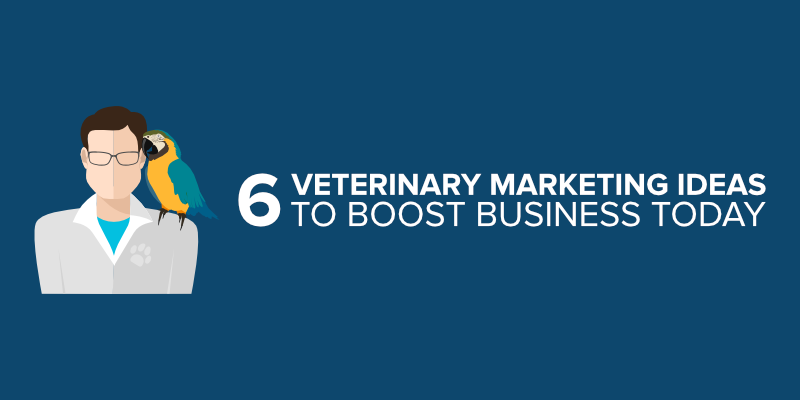 Veterinary marketing isn't just important for big businesses. It's crucial for businesses both big and small to maximize the time they spend making money, rather than waiting for the next customer or client to walk through the door. And that applies to vets just as much as any business.
Not sure how you can market your vet's clinic? Well, you're in the right place. Below, we've outlined our top veterinary marketing tips for vets. Every one of them is simple and effective, and you can start putting them into action from tomorrow morning. So read on if you'd like to know more!
1. Social Media is Key
Social media is the cornerstone of modern veterinary marketing. As a small, local business, you need to get your face and your brand in front of as many potential customers/clients as possible. Social media is the way to do just that. So if you haven't made accounts on Twitter and Facebook yet, get cracking!

You're going to want to start by posting things you know will get people's attention. So offers and discounts are going to be a great place to start. Make it clear in every discount you offer that people have to keep an eye on your social media to find special, exclusive prices- that way, you'll have people coming back for more. What exactly the discounts are for is up to you.
2. Expand Into Products, Not Just Services
It's difficult to market your services as a vet. If somebody's pet is ill, they don't take a look at a few flyers and adverts before deciding where to go. They go to the first vet that they can think of. So if you want something else to market, you have to start thinking about products.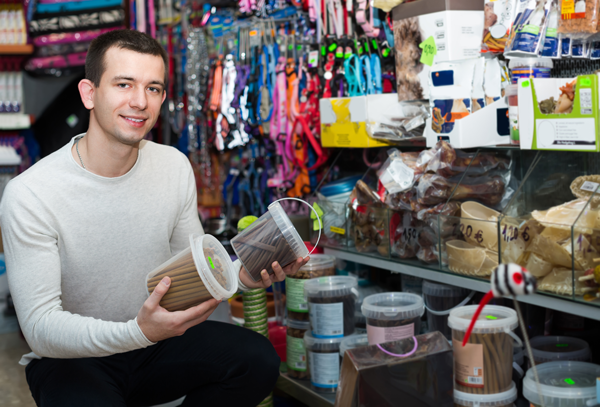 If you don't already, there are plenty of products that you could sell. Accessories for dogs like leads, muzzles and travel kennels; specialist dog and cat food for younger or older pets; fish bowls… Anything. The point is that products give you a reason to send out flyers and put up posters.
3. Make Sure Your 'Shop Front' Is Up To Date
Veterinary marketing isn't just about your online presence; it's about your physical presence, too. In order to maximize the number of people coming through the door, you need your 'shop front' to be up to date, clear and welcoming. If you aren't familiar with the term, a 'shop front' is everything at the front of a high street shop: the sign above the window, the products in the window, sandwich boards and so on. Of course, a vet's office is a little different from a high street shop.
So that people know exactly where you are, and what you offer
To remind people while they're out and about that you're there so that the next time they need a vet, they think of you
Making sure that the sign is in good nick so that people can see you from the road is very important. And if you're on the high street, have plenty of things in your window that will draw in the eye like offers and discounts.
4. Build Your Reputation with Online Content
We're assuming you already have a website. If you don't, you should build one as soon as possible- you're missing out on plenty of potential customers. If you do have one, you have to optimize it and make the most of your online real-estate. Here's how.
Use relevant 'keywords' to boost your ranking in search results. Make sure that you use terms like 'vet's office in Bristol' or 'vet's clinic in Bradford' plenty of times so that Google points searchers your way.
Use a diverse range of content on your website: videos, pictures, articles or even podcasts. Again, this will persuade Google to point people your way instead of at your competitor (not to mention that it gives you something to share on social media).
Host a regularly updated blog on your site. You can use the blog to hit as many 'keywords' as possible.
5. 'Become a Local Superstar'
As a small, local business, you have to think small and local! There's no better way of building a name for yourself and your business than becoming an active member of the community. If you've lived in the same town your entire life, this will come naturally to you, but it can be tough if you've moved somewhere new. Here are a few ideas to help you get stuck in:
Get involved in local fun runs and charity events
Attend local business meetings
Don't be afraid to go out and about, get coffee, and just talk to people!
Building your local reputation will cement your place as 'THE vet' in town. That's important because people will stick by you even if a competitor comes along.
6. Build an App
Last, but by no means least, is an option you might not have considered. Create your own veterinarian app. You might be thinking one of two things:
I can't code
I can't afford to hire a developer.
Well, no need to worry. Using an app maker like AppInstitute – you're able to create an app for any type of business using a simple drag and drop system. You can start creating your app for free, without paying a penny until it's live and ready to be used by your vet surgery's clients.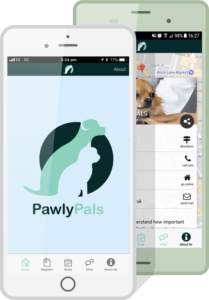 Your own app would provide clients to easily book appointments – receive reminders through push notifications and even buy your products in the palm of their hand.
Once you've built your app, promote it to your target audience as a unique selling point setting you apart from competitors. You'll see downloads – and bookings – soar in no time.
---