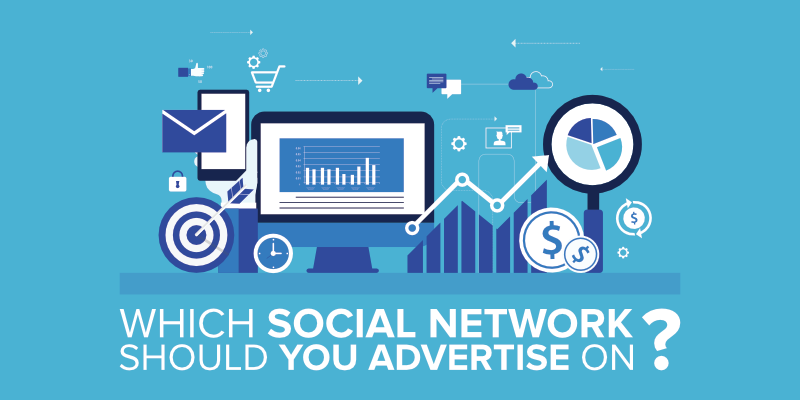 The rise of social media is difficult to ignore in today's society, and whilst you might have a personal profile to connect with friends from your school days, there's also now the potential for it to benefit your business too.
With millions of users on Facebook, Twitter, LinkedIn, Instagram and many more, there's a whole market out there waiting to be blown away by your products and services, but which social network will be most effective for you?
First things first, one of the great things about social media is that you don't have to spend any money to create a profile, start to publish content and build up a following. You also don't have to be a tech whizz as every social network offers a wizard to help with the set-up so you can easily add features like profile pictures, company biographies, opening times if appropriate and much more.
Facebook
When it comes to potential reach, Facebook is still the leading player and with approximately two billion monthly users around the world, whether you're looking to target nationally or locally, you can be almost certain that there will be an audience out there for you.
In addition to building up your following organically by publishing engaging, visually appealing content in the form of images, videos, infographics and links, you can also opt to pay to advertise on this platform.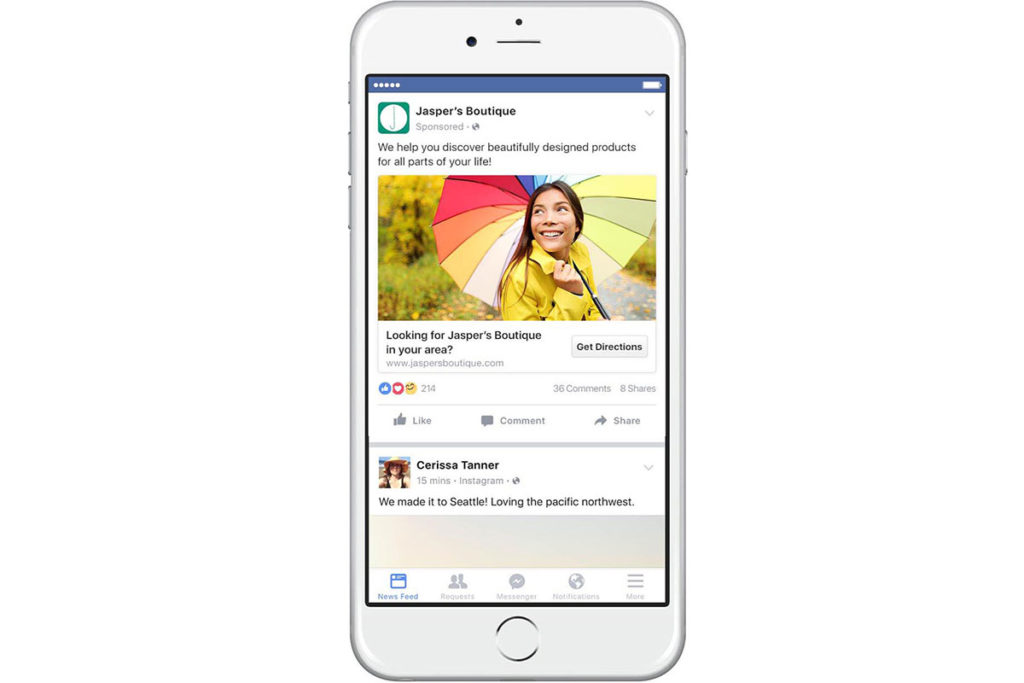 Source: Facebook
Offering an affordable advertising option, if you're looking to target a specific location with a great deal or offer, you can ensure your posts are only visible to the area you designate. It doesn't stop there though as alongside location targeting, you can also aim your adverts at users based on their gender, age, likes and interests, workplace, education and even their relationship status!
A great option for small and medium-sized businesses, particularly those looking to hit the B2C market, don't forget that Facebook often offers vouchers for first-time advertisers so you can test the water without it costing you a penny!
Twitter
The home of the hashtag, Twitter is the second most popular social network out there with around 320 million monthly users. It again provides a great platform to promote your brand and can be easier than Facebook to target the B2B market if you can identify companies and brands you want to liaise with via their Twitter handles.
You can also advertise on Twitter to expand your reach even further, with your ad blending in incredibly naturally with the other tweets that appear on a user's timeline, therefore increasing the chances of click-throughs and engagement.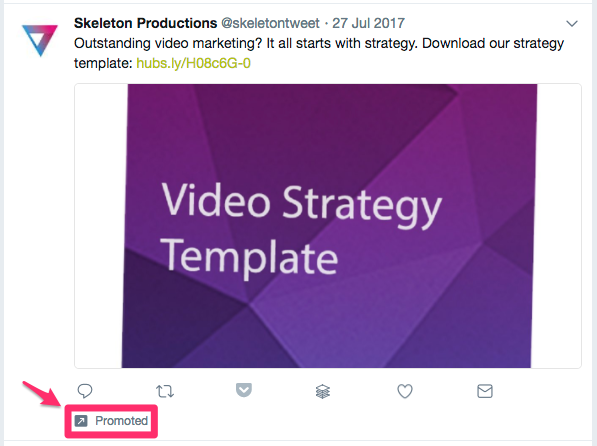 Our friends Skeleton Productions using Promoted Tweets
Working by targeting keywords, in any user's tweets, including those ever popular hashtags, you can ensure your ad appears anywhere that someone is discussing a phrase related to what you do or have to offer.
If there are big name influencers in your industry who have large followings on Twitter, you can also target this audience, extending your reach and piggybacking on the interest in the industry these user's already have.
LinkedIn
For targeting the business community, LinkedIn offers the best chance of success amongst all of the social networks available. Full of like-minded business figures from a variety of sectors and communities, if you need to appeal directly to the big hitters, this is the place to do it.
Offering the highest chance of conversion simply due to the audience you're targeting, you can aim your paid adverts at small groups based on their location, title, ensuring you get hit the likes of marketing directors, CEOs and other decision markers as well as their demographics.
It's important to be aware that you won't get as many clicks via your ads as you would on Facebook for instance, however the quality of the user behind the link is likely to be much more qualified and at increased chance of converting.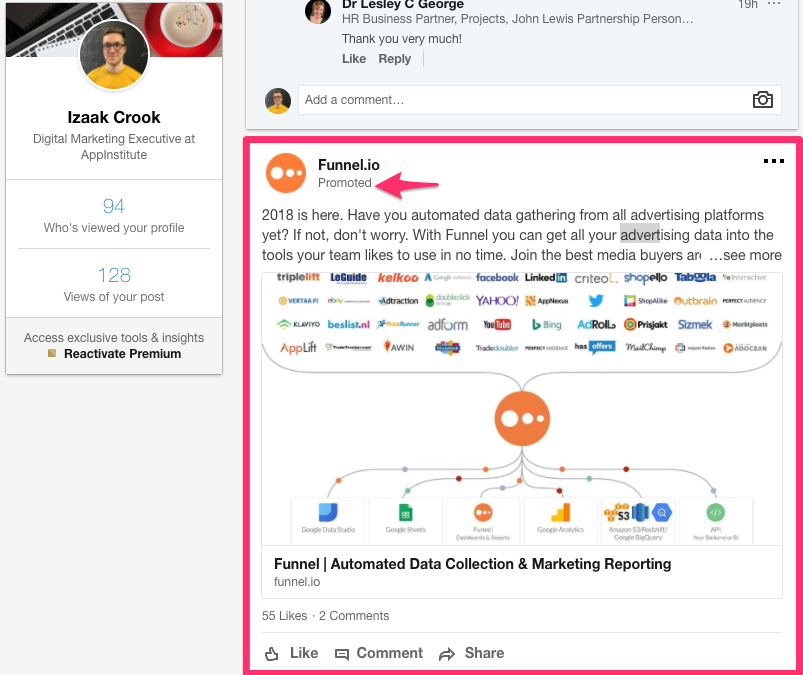 One of the ads I saw in my LinkedIn feed after a quick scroll…
Instagram
Arguably the fastest growing social network, if you have a visual focused business, setting up an Instagram account is likely to be a great brand building exercise for you.
With a user base made up heavily of the 18-29 age bracket, if this is your target market, running visually engaging ads could have a positive impact on your bottom line. Unlike your organic posts on Instagram which don't allow you to include any links, when paying for your ads, you'll be able to include links through to your website to help push the sale of a particular product or sale.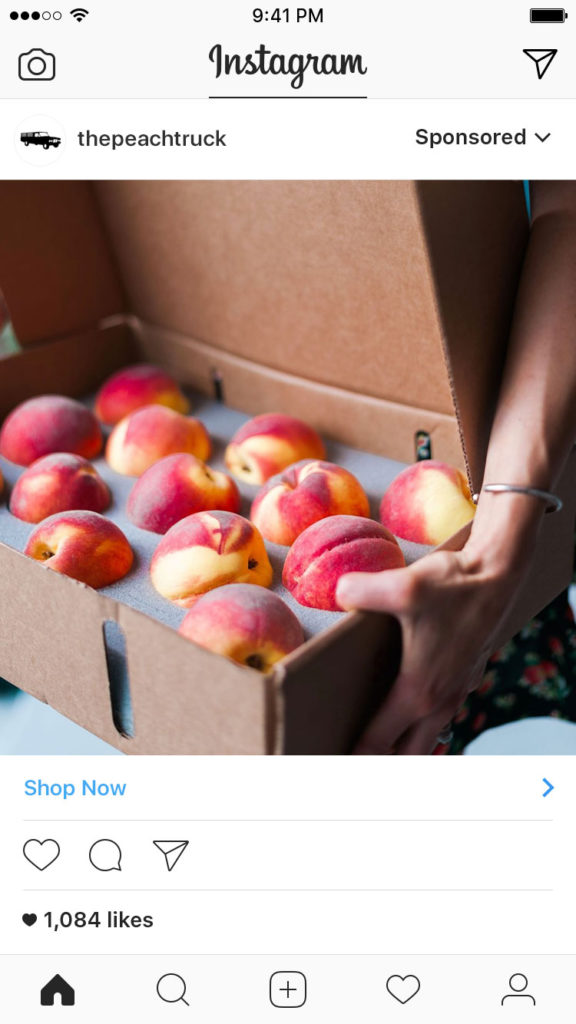 Source: Instagram
When setting up your ads, you can focus on developing custom audiences based on a follower's list, pixel tracking, an email list or any other group that has engaged with you previously. You can then start to develop your ads, making sure they are incredibly engaging and encourage that all important impact buy. Don't forget the importance of hashtags on this platform too as they are a big driver and can help you connect with smaller audiences far easier.
Best of the rest
There are other platforms out there too, aside from the four outlined above, that could work for your business depending on the sector and target audience.
Snapchat
One of the newer players on the scene, Snapchat is growing fast and already has around 301 million active users. With a highly active user base, this platform is a viable channel to advertise on, however you may need a fairly big budget to try and compete.
If you have a big budget available, you can take advantage of advertising opportunities including sponsored lenses, whereby users can play around with the effects your branded lense has to offer as well as snap ads, Snapchat Discover, which puts your branded story at the very top of the list and location based geofilters, which are overlays that users can add to their own stories.
It can be an expensive process though so consider budget carefully, but do it well and you could hit a huge audience.
Pinterest
Another highly visual social platform like Instagram, Pinterest differs in that a huge percentage of users are female, so if you're looking to target this market, this platform could be the one for you.
With high levels of engagement, if you're operating an ecommerce store and can create exciting, innovative and inspiring promoted pins, that blend seamlessly in with other boards, you'll be on the road to success.
The key thing with advertising on Pinterest is that you need to stand out; with users looking at hundreds of pins in a shot space of time, you need to ensure your promoted pin looks great and grabs their attention. Other tips include engage with followers to show your interest in them, be detailed when it comes to descriptions and make sure your pins are linked to the correct page on your website to boost the chances of a conversion.
Social media offers multiple benefits to your business, both from an organic perspective as you grow a following and engage with your audience and in the form of advertising to further boost your brand and the products or services you have to offer. Give it a go and see the difference social can make to your advertising and marketing results.
---