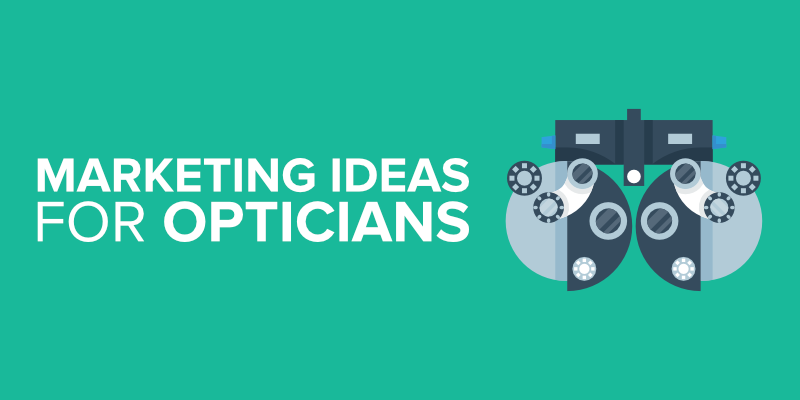 It's tough to market your business as an optician. In your industry, you're up against some big guns- we won't name names- and it can be tough to be heard through the noise. But it's not impossible. In fact, with the right marketing tools, you could take on the big boys and carve out a decent chunk of business. All it takes is the right know-how.
That's why we've put together this post. Below, we've put together our six top tips for opticians who want to market their business. They're all effective, cheap or even free. So if you'd like to know more, read on!
Build a Social Media Presence
The first thing you should be doing is building up your social media profiles. Why? Because it's one of the most effective ways of marketing a small business, and unless you go down the route of paying for sponsored posts, it's completely free. So you'll be bringing in more customers without paying a single penny.
First things first, you have to actually make profiles! Use a service like Namecheckr to see if your brand name is available on the main social media platforms. Don't just create profiles for the sake of it, though. Creating a Twitter, Facebook, and Instagram is a good place to start, with a LinkedIn for the professional, B2B side of your business.
Don't just bombard your followers with messages about your latest offers and deals. Social media isn't all about selling. Show the personality of your business, interact with other local businesses and you'll start to build a following. Remember – each social network has it's own individual style. Posting daily snaps of your latest frames might be a good strategy for Instagram – but it won't get as much interest on Twitter or Facebook.
Publish a Newsletter
Email newsletters are another way of getting your brand, whether you're an optician or a global mega-corporation, in front of customers. You can use your newsletter to offer free advice on eyesight and testing, discounts, and the latest news.
The trick is to have people sign up for it! Whenever you ask for contact details- say, to let somebody know that their new glasses are ready- ask them for their email, and whether they'd like to sign up for your newsletter (making sure to tell them that there will be some sweet offers and discounts involved). You'll build up a list of emails in no time.
Maximise Walk-In Customers
Next up, let's keep it old-school. To really succeed as a local business, you have to make sure that your physical shop front is just as enticing as your online one. There are plenty of great ways to maximise walk-in customers without breaking the bank. These are just a few.
Make sure that your shop sign is in full working order. You don't have to replace it: just make sure that it's clean and the letters are all no straight!
If you don't have a sandwich board, get one. Sure, they're more popular with cafés and restaurants, but there's no reason why one couldn't work for an optician too.
Leave business cards on the notice boards of other local businesses. That way, when somebody is waiting for their food or to have their tyres checked, they'll be thinking of the brand new pair of glasses they need.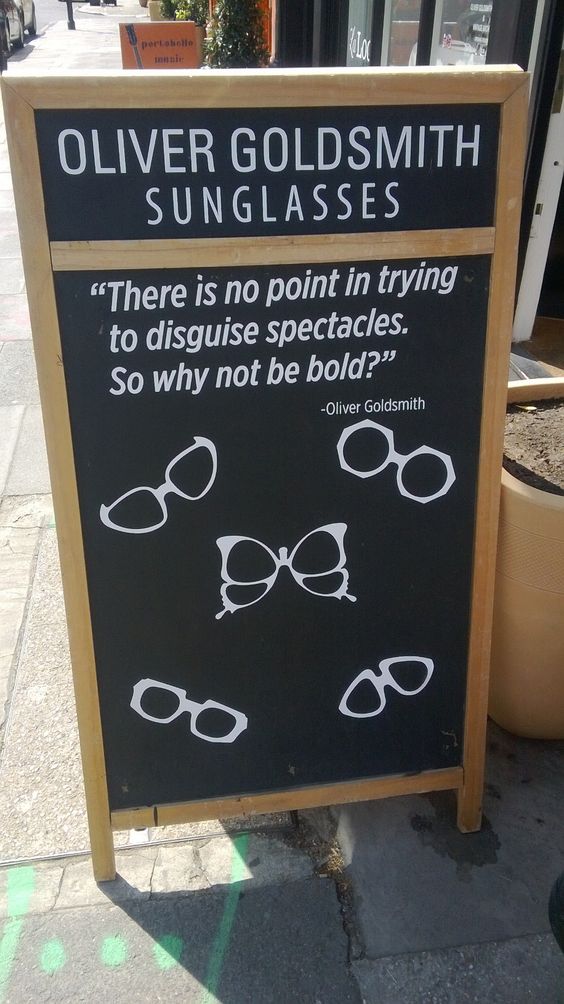 Oliver Goldsmith showing sandwich boards aren't just for cafés
You can even go all-in by having somebody go out into the street and talk to potential customers. This is especially useful if your opticians are based in a large city, or on a busy high street. It might be 'in your face', but it works.
Build Client Relationships for Repeat Business
A large chunk of your business is going to be based on repeat business. Every year, people will come back for a new pair of glasses. You have to build these relationships not just with friendly customer service, but with targeted marketing, too. The problem is that there is so much competition from high street chains and online marketplaces that customers have a huge amount of choice.
With the right strategies, you can keep people coming back, time after time. First, offer discounts and offers for returning customers only. Of course, you can offer discounts to new customers too; but if an old customer gets a flyer in the mail with an offer that's tailored for them, they'll feel privileged and will happily return.
Always Ask For Referrals
For big-ticket and occasional purchases, referrals are hugely important. Research shows that we're far more likely to listen to a friend or neighbour over online reviews or direct marketing. So at the end of every appointment, quickly ask your customer:
"Is there anything about your experience today that would stop you from referring us to one of your friends or family?"
If there is, correct it; if not, encourage them to spread the word!
Build an App
Last but not least, you could design your very own optician app. It might not have occurred to you before – not least because designing an app has always been both difficult and expensive. But thanks to drag-and-drop app builders, it's not such a chore anymore. Here are a few reasons to consider building an app:
Believe it or not, you can actually design your own app for free using a code-free app maker.
You can customise your app with your own branding, colour scheme and logo, to really make it yours.
You can have whatever tabs/pages you like: pages for each product, a contact page, opening hours, you name it.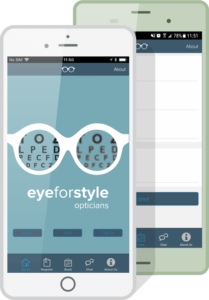 Or, if you don't like the idea of building an app for yourself, you can hire a pro to do it for you at a great price.
---