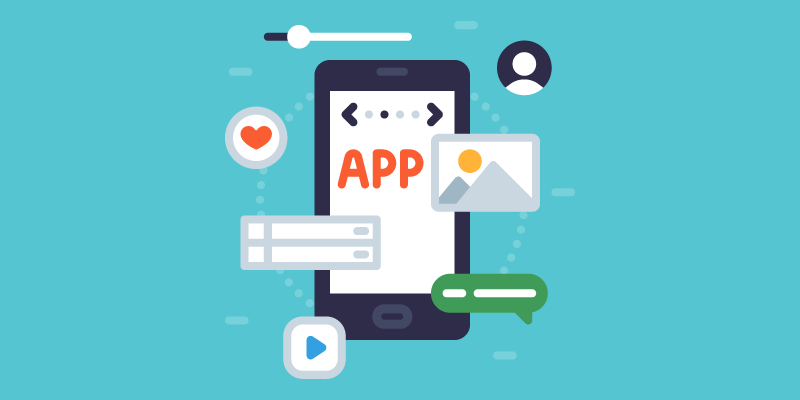 Everyone is already aware of the fact that online consumers are quickly moving towards their mobile phones from their desktops. A large chunk of the modern customers' content consumption along with purchasing power has shifted to mobile devices. This means that today's businesses can no longer rely on their web presence alone to reach their maximum audiences.
Although a lot of investment has been made into getting mobile websites for companies, there is a growing need of having a mobile app that is specifically developed for catering to the present generation of mobile users.
Let's take a look at some companies that have mobile apps which are actually better than their desktop versions.
Airbnb
Airbnb has come a long way since 2008, from being nothing more than a way to acquire an inexpensive accommodation to stay during a tech conference to becoming the third-largest booking app on mobile. Owing to an efficient mobile app, Airbnb has become a major player in travel booking.
A nicely rendered Airbnb mobile app has customization at its heart. This year, the company unveiled a redesigned app that highlights all details to the Airbnb customers, beyond the place they are renting. Along with recommendations there will also be travel tips with a neighbourhood matching system specially designed
for users.
Thanks to the 'Guidebooks' feature, all these updates are tied together. If Airbnb maintains to keep fresh and inspiring content alive on its app, it is sure to drive more traffic and bookings to sustain the company's business.
Zillow
When we glance at Zillow's current stats, we are convinced that thousands of users have already jumped to their app as the Seattle online real estate company witnessed record usage of its mobile app as compared to their website visits. Two years ago, around 60 percent of Zillow's visits were from a mobile device, with even more traffic on weekends.
With a large percentage of Zillow's audience using their tablets or smartphones to browse properties, the company has openly declared it is getting more revenue through its mobile app.
Inbox by Google
Google has come up with several updates for its alternative email app 'Inbox' for making it even more user-friendly. With new and improved features, the updated Inbox app enables users to manage their emails more efficiently.
By grouping messages of similar type into separate folders called bundles, Inbox is a great organiser. You can manage all sorts of emails from social updates to online purchases. Easy editing allows users to select which emails need to appear in these bundles while you conveniently schedule them to appear in the inbox as per your requirements.
The app successfully allows you to set reminders directly from the app. What's more? It also notifies users about upcoming events. The app collected good reviews owing to the app's visual aesthetics as well as functionality that makes Inbox more than just an email app.
Groupon
A popular mobile commerce app Groupon has brought new life to local deals. Offering real-time discounts on deals related to almost everything, the app allows the smartphone users to purchase several deals and redeem them with convenience.
According to Groupon, their mobile customer-base makes more purchases than their desktop-only consumers. As mobile continues to be a strong platform for smartphone users who are always on the hunt for availing the most generously discounted deals, Groupon has expanded its business with a newly revamped app for users to manage daily deals more efficiently.
Businesses can now make use of the app to monitor the performance of the campaigns and respond to customer service queries while sharing positive feedback through social media.
AccuWeather
AccuWeather has undisputedly been a well-known name in weather apps market and has been known to offer detailed and extended weather forecasting services to mobile users.
With an incredibly featured iPhone weather station, the app includes severe weather warnings with a massive 15-day maximum forecast coverage. The app also integrates with the iOS Calendar app as well social sharing with cleverly animated maps.
Segmentation for sending out automated weather alerts by means of push notification customised according to specific users has made this app a must-have for all mobile users. With five times more traffic via its mobile app as compared to its desktop version, the app has proved to be the foremost catalyst for driving Accuweather's overall traffic.
Runtastic
App marketplaces is getting crowded with countless fitness apps, but the Runtastic brand is a reputable one. Celebrating 70 million downloads, the flagship app
Runtastic Pro has been known to record every detail about your run, that can be imagined.
By recording all relevant information from travelled distance running speed and heart rate, the current version also gives out hydration information and acts as a trainer rather than an app. With such details included in its app version as compared to its website, Runtastic is becoming immensely popular amongst fitness enthusiasts.
Evernote
Evernote initially began its journey as a desktop application offering more functionality than focusing on aesthetics. The first rendition of Evernote for mobile devices wasn't impressive either. Needless to say, this compelled Evernote to come up with a fresh new approach to get a pleasing app developed to attract its users.
When the app was released on the App Store, it was around the time when the first iPhone was launched. This fueled the company's strategy and the users who never seemed to return after visiting the desktop version of Evernote, seemed to double with its mobile app.
Owing to its success, Evernote launched versions of its app in several different areas to adopt an 'Evernote everywhere strategy' after realising the true potential of the mobile platform.
Uber
With Uber's app methodically connecting people in need to reach their destinations with drivers, the app has successfully bridged the gap between customers and the company. As a web app on a desktop, your exact whereabouts cannot be figured out. That is why Uber's native app makes use of GPS to locate your exact location with precise information.
This location-based element coordinates drivers and passengers. As people are more likely to use their mobile devices than their desktops while travelling, the Uber app allows users to book and pay for rides with just a click on their smartphones. The app has collected rave reviews thanks to its simplicity, making the whole user experience a smooth ride, be it day or night.
Final Thoughts:
Mobile app users have been reported to show more brand loyalty as compared to those users who come across a web site, as they keep coming back to make more purchases via an app. For industry leaders, generating more traffic to their mobile app has had a significant impact to their business's key metrics.
Although it may not be the case for every company, a mobile app results in more conversions, hence, more revenue for today's businesses.
Want to create an app for your business? Try out our easy to use drag and drop app builder, or take a look at 10 Money Making App Trends Your Small Business Should Invest In for inspiration. 
---