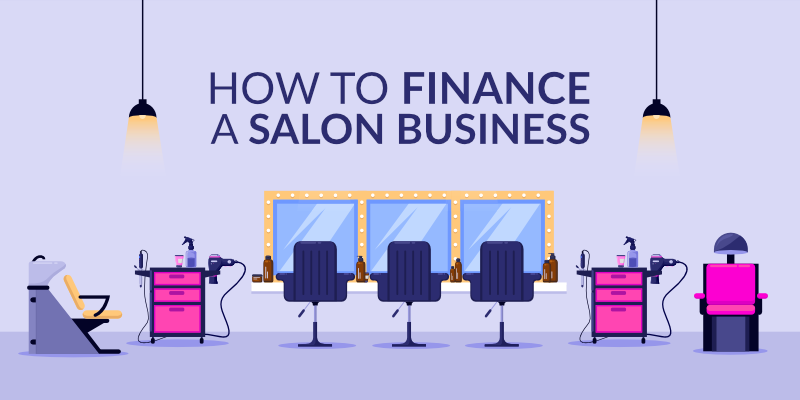 Starting and running your own salon business is, for many people, a dream come true. You get to combine the challenge of growing a business with the joy of helping your customers undergo wonderful transformations. Few businesses get to see the results of their work so quickly.
Just as with any business, however, there are many obstacles you'll need to deal with as a salon owner. The most pressing issue for most businesses is securing affordable financing.
Business financing is the money you use to start your business, or to fund your projects, or to cover costs when unexpected expenses crop up and reduce your profit margins. It can come from your savings or seed money, but as you move forward you'll need to secure a business loan or other source of funding to keep the business afloat.
Salon financing comes from many different sources: banks, online lenders, credit card companies, personal loans. It will be up to you to decide what source of financing works best for you, and how best to use it.
Let's review why a salon might need business financing, what you need to do to get the best deal possible, and what financing options are worth exploring to finance a salon.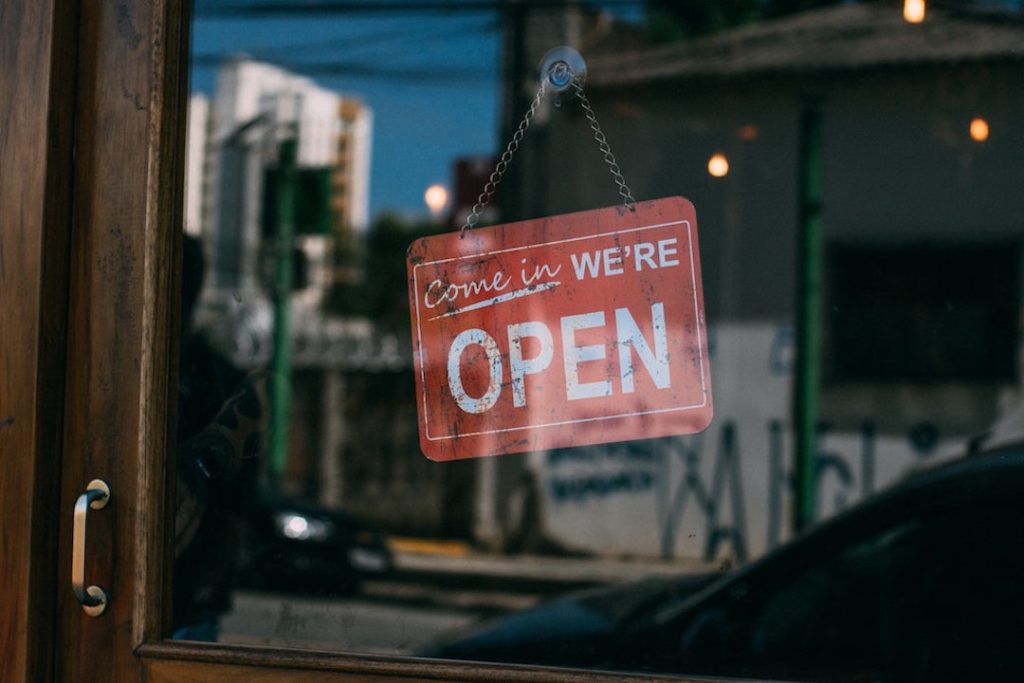 Why salon owners need business financing
At one point or another, nearly every small business needs business financing.
According to one study, cash flow management issues are the number one reason why small businesses fail, meaning that having access to funding is a crucial consideration in case of emergency.
But funding isn't just for covering post-disaster costs. You might discover an excellent bulk deal on inventory, or need help affording the final touches on an expansion to a new location. Both of these expenses should quickly pay for themselves, but require that you obtain funding beyond your normal means.
For these situations, many business owners turn to business loans. While business loans are not "easy" to obtain (especially the best small business loans, courtesy of the SBA loan program), they are often the best bet for small business owners that need access to sizeable capital. Grants are very competitive and often for low dollar amounts, and venture capital funding goes to less than 1% of all businesses.
In the case of salons, in particular, there are a few factors to consider that might affect whether or not you need to explore business financing, such as:
Are you able to cover your costs out-of-pocket? You should never take out a loan without a real need for it. Taking on debt is a big responsibility that can sink your business if done negligently.
Do you have an on-going financing need or a one-off? Do you often find yourself needing help covering cash flow gaps, or are you seeking financing for a specific, major project?
Do you have low and high seasons? If part of your issue is that some times of the year are slower than others, your needs will be different from those who see consistent year-round revenue.
How soon do you need access to capital? Some salon owners find themselves with immediate capital needs, while others are thinking about making renovations or other moves with no set timeline. 
Do you prefer flexibility or low cost? Different loan products have different structures that make them more or less flexible, but you may find they also have higher interest rates as a result.
Once you get a sense for what kind of financing you need and how much you're looking for, you can start putting yourself in position to get the best deal possible.
How to qualify for affordable business financing
Not all business financing offers are the same. If you're a relatively new salon owner (in business for under two years), or have struggled to demonstrate consistent profitability, the terms and interest rates that lenders will offer you will be worse than for salon owners with long-established and successful ventures.
Here are some of the most important factors to consider if you want the best possible financing offer from a given lender, whether they are your local bank or an online lender:
Personal credit score: Lenders want to make sure you have a history of paying off your own debts.
Business credit score: When you start a business, you begin to build a separate business credit profile—based on factors like paying your bills and business credit card debts—that lenders will also review.
Time in business: As mentioned above, well-established businesses get better deals than startups.
Annual revenue: Revenue, which shows that your salon is in high demand, is even more important to most lenders than profit.
If your credit scores are less-than-stellar, if you're still a relatively new business, and if sales are still minimal, you'll want to work on these factors and improve them in order to get the best deal possible. If your credit needs can't wait, that's fine—just prepare for higher APRs and shorter repayment terms as a result.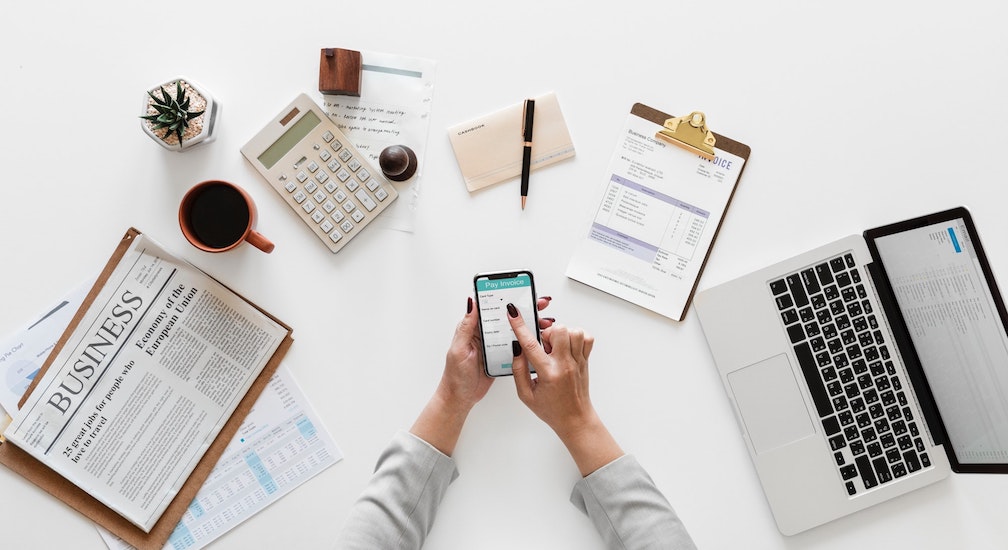 The best salon financing options
You've identified a legitimate financing need, and put yourself in the best position possible to qualify for a good loan. Now it's time to explore which financing option is the best fit for you and your salon.
Term loans
A term loan is what you probably think of when discussing a business loan: A lender extends you a chunk of money that you pay back over a set time frame, ranging from a few months to decades.
Term loans are best suited for one-off, long-term projects that require a large upfront investment that will likely need time to pay off. Salon expansions and renovations are good examples of projects that might benefit from a term loan.
There are a few different places you can seek a term loan:
Your bank: If you have a long-standing relationship with your bank, have an excellent credit history, and can demonstrate strong business financials, your bank will probably extend you the best term loan rates on the market.
SBA loans: The Small Business Administration partially guarantees loans from some banks in order to encourage them to extend low rates to qualified borrowers. Different SBA loan programs—the 7(a), the 504/CDC, and the Microloan program—serve different needs with different loan amounts.
Online lenders: In recent years, online lenders have carved out a space in the small business lending sphere, offering term loans to borrowers at higher rates in exchange for quick access to capital.
Business lines of credit
A business line of credit is similar to a business credit card, where a lender will extend the borrower a pool of money that the borrower can draw on at any time. If a lender approves you for a line of credit, you can hold on to the line without using it—and not pay a cent—until you're ready to do so.
Business owners prize lines of credit for their flexibility. They make for an excellent source of emergency financing in case of semi-regular cash flow issues.
Credit cards
Business credit cards are another form of business financing. They function as short-term loans that come with the added benefit of reward points that can be reinvested in your business.
Some salon owners may qualify for business credit cards with a 0% introductory APR, which means that for the life of the introductory period (a few months to over a year in some cases) you pay no interest on your purchases. The ability to put expenses like inventory, the cost of a marketing campaign, and even some major equipment onto what is essentially a no-interest loan is an incredible advantage.
Equipment financing
There is no shortage of expensive equipment in most salons—from chairs to sinks to beds—and damage or destruction to any of it can result in a serious loss of income.
That's where equipment financing comes in handy: With this type of financing, lenders (either banks, online lenders, or the equipment sellers themselves) extend the money needed to purchase a piece of equipment. The loan is "self-secured," in that the equipment itself acts as collateral: If the borrower fails to make their payments, the lender can seize the equipment to recoup their losses.
Because it's a self-secured loan, equipment financing is great for salon owners with middling credit who need help purchasing specific equipment.
Personal loans
Salon owners can use personal loans for business financing purposes as well. Personal loans will have lower overall amounts to offer and may leave the business owner personally liable for repayment, but they might be a better option for those who have poor or no business credit.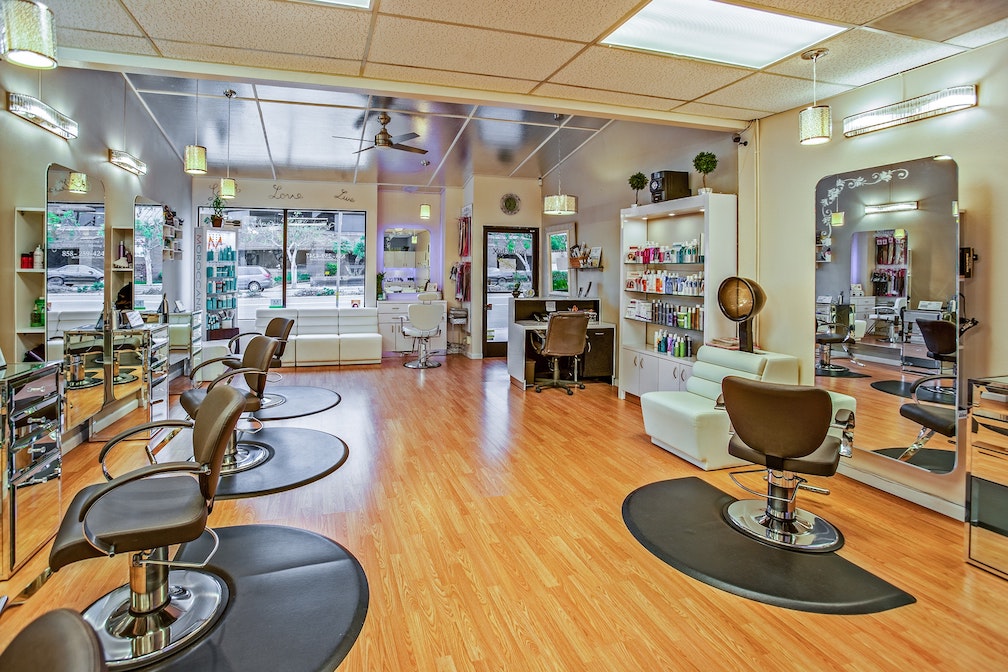 Conclusion
There are no shortcuts in business financing: It will be up to you to put your salon in position to receive the best possible product since good lenders and loan programs will only extend you terms that make sense for their bottom line as well.
Fortunately, whether you seek financing to start up your salon, or you need an infusion of capital to help get your already-successful salon business to the next level, you have a number of responsible options.
Don't fear debt: Choose what loan amount, structure, and lender make the most sense for you and move forward, carefully but optimistically. You'll be better off than your competitors who avoid debt financing out of ignorance of what it might do for your salon's bottom line.
Author Bio
Eric Goldschein is the partnerships editor at Fundera, a marketplace for small business financial solutions. Eric has nearly a decade of experience in digital media and writes extensively on finance, marketing, entrepreneurship, and small business trends.
---