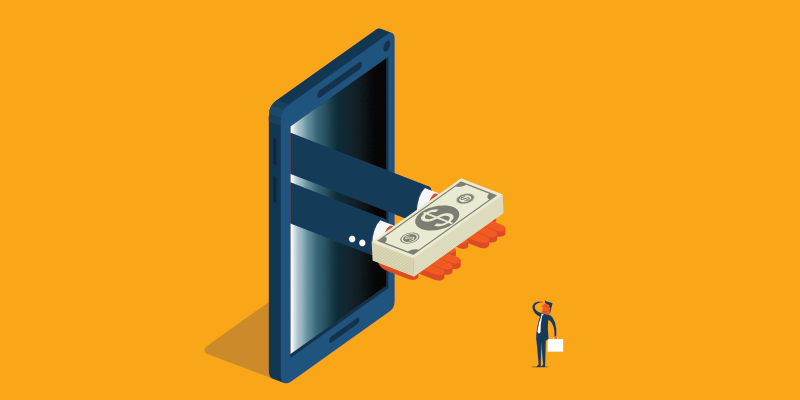 Some App developers are afraid of DIY App builders as they are often under the impression that they can't make money from them. This is not the case. It all comes down to the originality of the App. If you make an App that has tons of similar version already in the App stores, no matter which platform you use, it becomes harder to make money from your App as there is too much competition.
If you have an original App idea, a great marketing strategy and a solid audience who are willing to download your App and use it, there's nothing stopping you from making money from it.
Importance of DIY App Builder
DIY App Builders are a quick way to start and finish your App project. Apps built on DIY platforms serve the user's needs just as an App would that has been built from scratch using a team of professional App developers. The App holds the same power of connecting your business with customers. The only difference is your App idea and how you shape it using drag-and-drop controls of a DIY platform.
Those who have the intention of using a DIY App Builder often worry that they may not be able to include all the features they want as they won't be available. With DIY platforms becoming more advanced, users can regularly find all the features they need. If your dream is a huge app with tons of features, then you may have a few issues. But that doesn't mean you can't trust DIY platforms as they are constantly adding new features that can help improve your App.
Why DIY App Builder Over An App Development Company?
DIY App builders are not limited to simply a collection of templates, they have many things to offer for your individual App type.
DIY App builders are a close relative of WYSIWYG (What You See Is What You Get), with simple drag and drop controls. You see the App just as it would look on a smartphone device. No false promises or quality compromises.
It's budget-friendly and you'll never pay more than what you have signed up for. There will be no sudden cost increases just because you want to add some more features to your App.
You have complete freedom with all of the features, such as loyalty, social media, payment options and CPS. You can use any features you want, there are no hidden costs for extra features.
With DIY App builders you have complete control over your App. You can complete your project in a time that suits you and publish when you are ready. There are no time limits at all.
With an App development company, you have to rely on the company to complete your project, the project is pretty much out of your hands. To add features that you had not initially agreed on will cost you more, pushing your budget even further.
Why DIY App development is an Ideal Choice for Businesses?
DIY App builders are an affordable way to start out and discover the market potential. As you know, not all Apps are successful. Even those that have been developed with a large budget aren't necessarily guaranteed success. If you want to get an idea of how successful your App will be, without spending too much money and potentially losing some, DIY App builders are the best option.
These services also allow you to build as many Apps as you want without paying anything until you decide to publish. Create a range of different Apps and figure out what works best for you and your customers. You have complete freedom over the platform with no time constraints.
How Can You Raise Money with Apps Made on DIY App Builders
Whether you create an App with a DIY platform or hire an App development company, an App, in simple terms, gives you a valuable mobile presence. In this day and age, having a mobile presence is just as important as having an online store. A mobile App (or mobile optimised website) fits right in your user's pocket and can be used wherever they are and whenever.
But how do you make money from your App? A lot of it depends on your marketing strategies before, during and after release! Getting ahead of more than 2 million Apps is almost impossible, but there are certain things you can do to give yourself a head start! Start applying marketing strategies from Day 1: When you start building your App.
Building your App and marketing it at the same time provides you with a few advantages. If you start spreading the word and asking for suggestions from potential users, you will receive feedback and comments giving you an idea of user's expectations from the App. The more you acknowledge what it is that your users want, the more likely you App is to succeed.
Overall, this reduces the chances of App failure, increases the chances of App success and provides you with a handful of users ready and willing to download and use your App as soon as you put it live and, in turn, increase your App revenue.
The Bottom Line
For individuals who aren't skilled in coding, DIY App building platforms provide a key to the App world. Look at these platforms as a budget-friendly way establishing a mobile presence for your business and maintaining a long-term connection with your customers. Making money from your App is not dependent on the platform you use to create it, it's the concept, and how it benefits the user, that makes the difference.
Author Bio
Ankit Thakor is a Digital Marketing Expert at OpenXcell. He spends most of his time in marketing, but at heart, there lives an author who wants to share the best content with his audience.
---