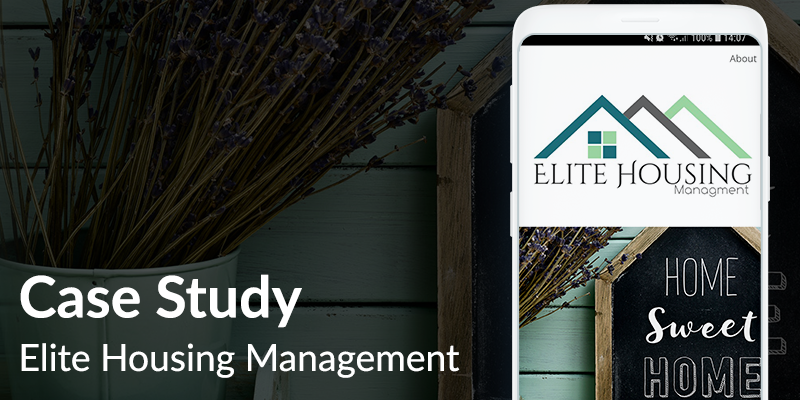 Having your own mobile app is a fantastic way to help your business solidify a professional image – and provide a way for customers and clients to access your services with ease from the palm of their hand. At AppInstitute, as well as allowing small businesses to build their own app, you can Hire a Pro and one of our team will create it for you. We spoke to James Lowdell, the Founder & CEO of JTL Staffing and Payroll, about his experience using Hire a Pro to have an app built for Elite Housing Management.
Could you tell us a little bit about yourself and your business?
I am British, was born in London and moved to the United States in 2001. I never had aspirations for having my own business but that all changed in 2010. The Elite Housing Management business was started a few years after in started my first business in 2014. As I was helping a friend out who was struggling with HOA Management, with the help of research I realized the potential in this business. To date we manage just over 3300 properties in the local area and starting in Jan 2019, we will be well over 4,000.
What needs within your business initially made you decide that you wanted to get your own mobile app?
My first business is a staffing business and the software we obtained was state of the art. The technology we had enabled us to incorporate some of that technology into an app if we had one. With again research it took me back to my birthplace in London to design my first app. The key reasons why I wanted the app was to bring the levels of communication ahead of my competition.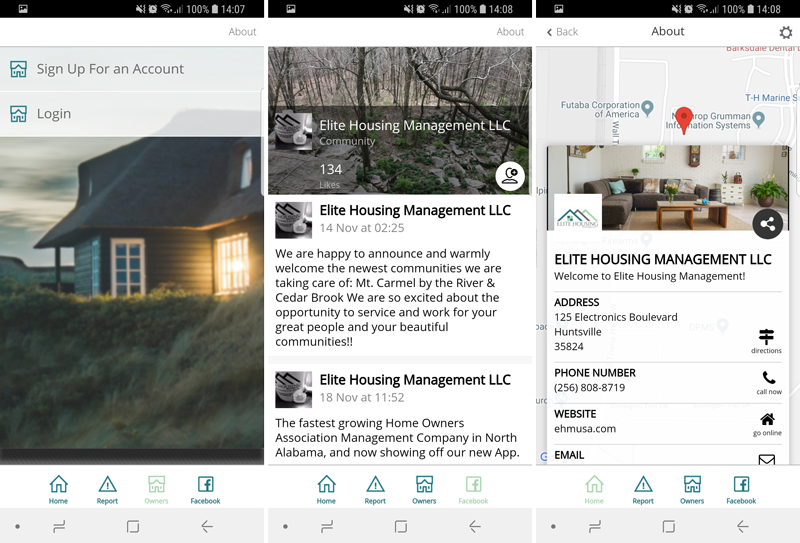 What were your reasons behind deciding to Hire a Pro to build your app?
I was a little unsure at first, but my thoughts were there is no point in having an app that looks unprofessional especially if you are going to have one in the first place. We have a lot of our HOA customers work directly with NASA in high technical Careers, so I wasn't about to give them something that I designed, it sends the wrong message, That's why I hired a Pro.
What made you choose AppInstitute to get an app for your business?
I tried a few other platforms in the market but AppInstitute really gave me what I was looking for. Another program I did look at when I called the customer support team to get some questions answered, they didn't understand what I was needing and the conversation ended quickly.
How do you plan on promoting the new Elite Housing Management app to customers?
We have a large Database of customers we plan on doing an email Campaign, but with the tools on the site we plan on promoting on Social media to let the whole market know that we are a step ahead of our competitors. .
Do you think having your own app will make you stand out ahead of competitors?
I know it will. Just in the Market place we have people commenting on how we have even got our own app.
Any final thoughts on working with AppInstitute and making an app for your business, or anything coming up you'd like to plug?
With 83% of our customer base reliant on cell phones, I now don't understand a business that can do without having an app – providing it adds value. AppInstitute has been wonderful in there approach and service. I didn't do business because they are British and its a link to home, I did because of the product and platform. Both my companies now have an app and it has certainly linked my business together with my customer base. I am just glad I found AppInstitute and I value how I have been treated despite the 6 hour time difference and being thousands of miles away, they have made it easy.
Are you interested in having a mobile app created for your business? Learn about our Hire a Pro service and see what our app builder team can do for you.
---