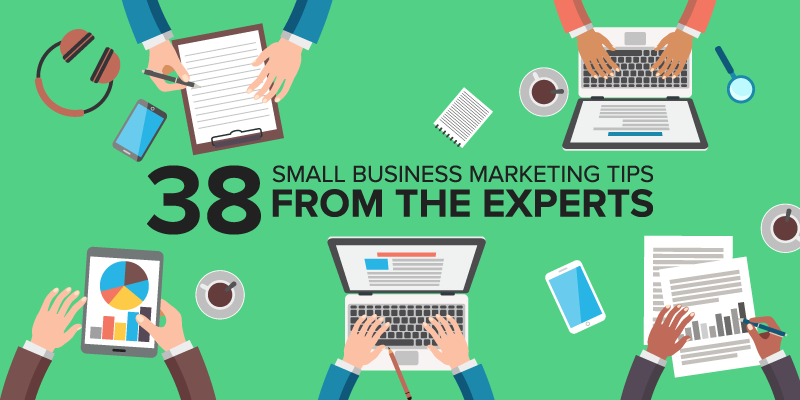 When you're working on marketing, it's vital to get a second opinion. And a third opinion. Maybe a fourth, too. The point is – you should listen to other people, within and outside of your industry, to make sure you're covering all bases in your strategy. Especially when it comes to small businesses, it can be difficult and even a little bit intimidating to reach out to experts and get some advice. That's why we put together this monster list of awesome tips from the marketing experts – just for you!
#1 – Leverage Industry Partners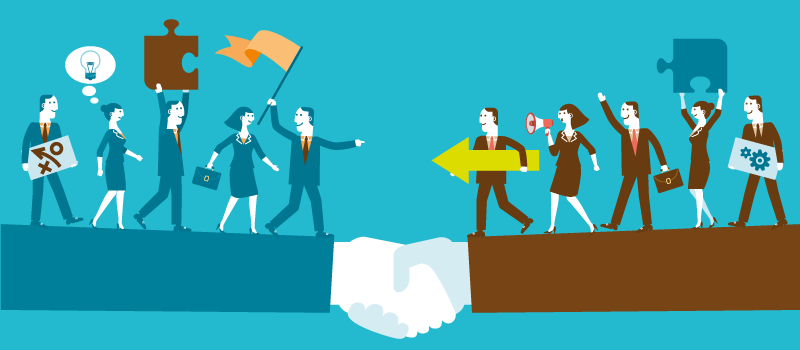 "For a small business, it's all about being resourceful and that starts with making the best of what you already have. One proven tip for promoting your business on a budget is Leveraging industry partners: most small businesses don't realize that there are larger and more established non-competing companies that already have access to their ideal clients. For example a water damage restoration company that parents with a home insurance provider, a credit repair agency partnering with a large realty company or a home service contractor landing an agreement with a home warranty company. The possibilities are endless and striking just one good connection with an industry partner has the power to change your business overnight. Come up with a creative offer or solution for the partner to make it more appealing to their client by solving a pain or providing an exclusive benefit over your competitors to get an edge."
Ramon Khan
Marketing Manager
National Air Warehouse
#2 – Try Newsjacking
"For all of our own brands, and our clients, our number one most effective tip is a gorilla marketing strategy called "newsjacking." This works by injecting a product, service or cause into a breaking news story in real-time, leveraging the news to gain credibility, customers and influence.

Love him or hate him, this is the same strategy Donald Trump used to generate $2B worth of free publicity and exposure to win the White House.

It's also the same strategy we use at our organization, CashForPurses.com. When Lindsay Lohan owed the IRS $250,000, we offered to buy all her high-end designer bags to bail her out of debt. By the time the campaign was done, we garnered international news, celebrity viral buzz, case studies in scholarly texts and over 8,000 new customers, all in less than 6 weeks. This demonstrates the awesome power of harnessing the news!"
Trent Silver
Chief Newsjacker
CashForPurses.com
#3 – Become One with the Barnacle
"One of the biggest challenges SMB's face in marketing is growing their audience, and getting their brand name and content in front of the right people. This can be very difficult when you're a small fish, trying to swim against the current. However, rather than spending hours every day trying to stand out on your own, one of the most useful tactics can be to attach yourself to a big name in the industry – much like a barnacle attached to a rock or ship. Find the biggest names/publications in your industry (who aren't direct competitors), and look to build a relationship with them. This may just begin with some social interaction, but over time as the relationship grows you may find that the big name becomes more fond of you, and is more likely to share your content, or will even allow you to contribute to their own website. By doing this, you instantly get your name in front of thousands, or even millions of people who already have an interest in your industry. This can be much more effective than trying to go it alone, and spending months writing blog posts for yourself and anyone else who happens to stumble across them."
Danny Watkinson
SEO & Digital Marketing
Dijitul
#4 – Take Advantage of Remarketing
"Remarketing is one of the best value-for-money marketing tools out there. By collecting audiences that visit your site via a Facebook or Google tracking pixel, you can advertise to people who are already familiar with your brand. Ever wondered how you're marketed to by the website you visited that day? It's remarketing. Better still, on Google you will only actually pay for clicks to your site. This means you generate thousands of targeted impressions for the cost of a Starbucks."
Ben Cook
Marketing Director
JC Social Media
#5 – Host Networking Events & Industry Workshops
"Everybody knows the host of a networking event, or at least knows their name. Put yourself in the spotlight by being the host of a local networking event and invite your clients, business partners, and any companies in your industry with the same target customer.

There are many benefits to hosting an event, both big and small, in your community. If you set up a series of events or workshops with others in your industry, you have automatically positioned your company as a thought leader and people will begin to look to you for advice and guidance.

Perhaps more importantly, you have an opportunity to control how the event is structured. This gives your team with the tools needed to easily generate new business. Finally, by inviting businesses that target similar customers, you can improve relationships and set up a solid referral network. You will be surprised how much business can get thrown your way from someone that is not directly in your industry."
Sacha Ferrandi
Founder, Director of Marketing
Source Capital Funding, Inc.
#6 – Target Long-Tail Search Keywords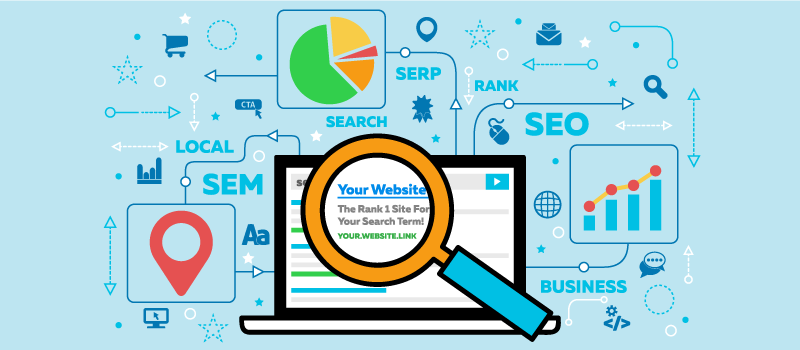 "While many small businesses owners know that SEO is important, we find that many do not fully understand the benefits of targeting specific keywords. Sure you want to rank for the big keywords in your industry, but a lot of the time this means competing with companies that have thousands and thousands of dollars to spend on SEO.

In comes the long-tail keyword.

By targeting terms through web pages and blog posts that target long-tail keywords with lower search volume, you are able to rank for industry specific terms that yield targeted traffic. For example if you sell siding or windows, instead of trying to rank for "siding repair" look for terms like "how to know it is time to replace siding" or "best window treatments for (your regional weather)".

These long-tail keywords do not have as much competition and an editorial piece on the topic should be relatively easy to rank for. Companies can then put a call-to-action on the page or post that ranks for this term and capture potential leads.

Luckily small businesses with an AdWords account can use Google's free keyword tool to look for trends and search volume around certain terms. If your company does not leverage AdWords, Moz and Ahrefs have tools that can be leveraged for a fee. There are also a lot of free tools out there that can easily be found with a quick Google search."
Evan Harris
Co-founder & CMO
SD Equity Partners
#7 – Have a Crack at Video Marketing
"We have entered the age of video and even small businesses have no excuse for not getting onboard with this trend. Our brains are hardwired to react to motion, and we are drawn emotionally to story-telling, so make sure your marketing plays on these instincts. If you're putting on a workshop or presenting at a conference, take advantage of YouTube or Facebook Live. If you're launching a display advertising campaign on the web or social media, make sure you test video versions of your ads. If you're producing content for your website, work video into it. Potential customers will engage with video at much higher rates and lower cost across all channels, and the video itself doesn't have to be expensive or highly-produced. There is a place for inexpensive, streaming video or automated slideshows especially among smaller brands where customers expect content to be a little more casual. Once you start using video in your marketing you'll wonder why you ever tried to get by without it."
Jacob Dayan
Partner and Co-founder
Community Tax
#8 – Get Intimate
"Make a move towards more "intimate" social media marketing. The human connection can not be underestimated. The use of Snapchat as a marketing tool is on the rise for good reason: Customers want to see the inner workings, or behind-the-scenes action in the companies they are buying from. Whether it's a 10 second shot of an employee in his or her cubicle or an in-office prank done by the receptionist, SMB's should brand themselves as playful, fun people by showing candid videos of their employees. This will help businesses create a more intimate bond with their customers and increase brand loyalty in the long run. Our company is in the process of planning our strategy for this move."
Dave Delaney
Chief Marketing Officer
Owner Operator Direct
#9 – Use Shock and Awe
"Shock and awe is a guerrilla marketing tactic that works for almost any industry and any field – but is especially effective for fields that are service-based, such as finance, law and medicine.

Here's what you do: Isolate 15-20 industry influencers. Then, send them something in the mail or via email that they would NEVER expect to receive. The point is to create buzz, not necessarily value. The more they talk about you, the more attention you will get in the market.

For example, we created a special report for financial advisors called ""The 5 Threats to Your Financial Freedom"" that played on gun control and terrorism but gave serious advice on getting ahead of the game financially. Some thought it was controversial, but that is exactly the point. It got people talking. Also, the graphics and content were high-quality enough to show that we meant business either way.

We have used this tactic with stuffed animals of celebrities, jokes about competitors and even mini-iPads that play a video as soon as the recipient opens the package (Think Jeb Bush's political campaign).

The same technique is incredibly effective for referral marketing as well. For Groundhog Day, for example, we sent our doctors' client lists a stuffed groundhog and a reminder why its important not to keep your head buried in the sand but to keep looking forward towards that next healthy year or decade.

Why does it work? There's a good message and a piece of memorabilia that you would never expect getting in the mail from your doctor – they are bound to talk about it with their friends – ""You'll never believe what my doctor sent me in the mail.""
Cheryl Slayton
Founder
Aero Content
#10 – It's All in the List
""It's all in the list" I like to tell clients "everything grows from there." Start by building a list get the basics; name, email address and phone number from clients who you have done business with as these are people who already know and trust you and who you are likely to market future products/services to in hopes they will buy/promote/recommend you. Once given the basics you can market products/services, send offers to them via text messages and email.

After this the SMB's can focus on further growth – social media, trade shows, branding, packaging etc. to attract and keep a steady stream of prospective clients."
Dionne Morrison, MBA
Small Business Expert
www.dionnemorrison.com
#11- Human Interaction

"Not all products are well suited for mainline digital marketing through pure social, inbound and AdWords. Many products are best sold when a real human gets to interact in a long format with the prospect – for instance in a meeting, webinar, web-conference or phone call. All too many times, the salesperson or marketer makes the first call and tries to sell the product. For best results, sell the meeting (or elongated phone call or web conference); then when you get the prospect to the meeting, you'll have plenty of time to sell the product.

How do you sell the meeting? (1) Have a compelling reason for the prospect to spend XX minutes or hours with you; (2) Give him a choice of times that are convenient for him; and (3) if it's a face-to-face meeting, give him a chance to choose the meeting place. These will increase your odds of getting the meeting, and subsequently, increase your odds of getting the sale."
David Radin
CEO & Co-creator
Confirmed Instant Scheduler
#12 – Just Because You Built It, Doesn't Mean They'll Come
"Just because you started a business and you have a website, does not mean that people will find you. Too many business owners will build their business, but will not leave anything in the budget for promotion. And if there is something in the budget for promotion, it's usually for the wrong marketing tactics for that particular business.

Speak to experts. Talk to other business owners about how they market their businesses (like yours) and what's working for them. Don't just turn the lights on and expect people to arrive. Have a plan and have a budget for that plan. It's absolutely amazing how many people will build the business but will not leave ANYTHING in the budget for promotion."
Mike Mancini
Founder
PPC Video Training
#13 – Automate, Automate, Automate
"My best marketing tip is to automate as much as you possibly can. Marketing automation was created to help businesses scale relevant, worthwhile digital engagement for a large population of potential customers. No one has the time to send highly targeted emails to thousands of people at a time. Use the tools you've invested in already to help you configure that process in the most efficient way possible. Based on which automation platform you select, you will have a variety of customizable tools and workflows that will work around your specific instructions.

With marketing automation, it's very important that you segment and personalize. Your customers want to be treated like humans, and it's important that they feel valued and respected. When you're creating your emails, try your best to make them sound as un-automated as possible both in the content and the design. Try addressing the customer by their first name, and make product recommendations based on the customer's purchase history and their browsing data. Offer relevant discounts or coupons. Sometimes customers need an incentive to help them make a purchase, and these are effective strategies to do it."
Tanner St. James
Marketing Specialist
Laguna Beach House
#14 – Place Ads Against Competitor Brand Keywords
"If you're a small brand, you can't spend big bucks on large scale branding ads. But you can place your ads against competitor brand searches. Make sure that when someone searches for your competition, your brand pops up in the list with an enticing offer. While this is not advisable for the long term, it can boost your brand for the right audience."
Pratik Shah
Director of Marketing
Grin
#15 – "Stop Selling the Buffet, and Start Selling the Dessert."

"What this means is that too may SMBs try and be everything to everybody. They want people to know that they sell this, and this, and this. But people don't remember a catalogue. They remember one thing if you're lucky. So chose one message only to market, and keep pushing that one message.

But the message has to be the "dessert." Which means, the thing that most people love. Once people are in your store, your restaurant, your office or on your website, they can discover what else you offer. But not before then."
Brett McFall
Boomerang Bootcamp

#16 – Use Twitter to Find People Interested in Your Business
"In Twitter, use ? in search to find questions people ask that are relevant to your business. For example, you're in enterprise content management. In the Twitter search box, enter: ? ""enterprise content management"" to pull up potential questions your team can answer. The more helpful you are without being self-serving, the more you get noticed. It can lead to people visiting your website and new subscribers, or whatever call to action you have on your website.

Remember, use the terms your target market would use. Not everyone knows to use ECM or some variation of it. That brings me to the second advice: add keywords and phrases people use, not what your company thinks they should use. One client and their investors loved several phrases that had 0 or negligible monthly searches. They requested creating pages using the phrases in the headers and URL. It did not get any results."
Meryl K. Evans
Digital Marketer
www.meryl.net
#17 – Commit to Giving Away 1,000 Ideas Per Year.
"Do it.

Here's how:

Get screencasting software.
Record something that is of value to someone you want to connect with. It could be something they could improve on their website, or a new app or tool you have discovered.
Ensure the video is short and sweet and personalized – the audio should address their name and how this video can specifically help them out with something.
Email them a private link to the video.
Don't ask for anything in return. Just let them know that your payoff is good karma.

Pro tip: You can reuse the same video over and over if it's just a cool website or software tool – you just need to dub the audio to personalize it."
Jeff Howell
CEO
Lease Ref
#18 – Create Buzz Around a New Product or Service by Creating a Waiting List
"Basic human psychology dictates that people want what they can't have. So if you're planning on launching a new product or service consider creating an 'exclusive waiting list' that people join. Use anticipation and intrigue to drive people to your website ready to sign up, register their interest, or get in touch for more info.

If you're looking for inspiration on how to do this check out Mailbox.com case studies. Their approach was to make an awesome launch video, after which people could only sign up and wait to try their product – they managed to secure a waiting list of up to 800,000 users… amazing!"
Ruth Cole
Product Marketing Manager
Glasshat
#19 – Take Advantage of Facebook's Pinpoint Targeting

"There has never been a better advertising medium for small businesses than Facebook. With Facebook, a local SMB can geo-target its immediate trading area which is often just a 3-5 mile radius from its business. More important, it can target people that live in that radius or it can target visitors to that area. A restaurant, for example, might be more interested in reaching visitors than residents. Even better, Facebook gives you a wealth of interest targeting data so you can reach only those people in the geo area with particular interests that are important to your business.

As for the creative, try using a carousel ad instead of a traditional Facebook banner. And, don't be afraid to produce a video ad as well. The beauty of mobile advertising is that you don't need Hollywood production values; a simple mobile phone video can work!"
Bob Bentz
President
Purplegator
#20 – Build Your Mailing List
"The foundation of online marketing is your mailing list. I believe the job of any marketer is to build a mailing list, nurture them and eventually convert them into sales. Every single marketing effort should be focused on building your subscriber base. A business is not just selling products, it is a community of like-minded people with similar aspirations and psychology coming together. In short, my number one tip is build a mailing list and nurture this list. Remember the old saying, money is in the list."
Vinil Ramdev
Founder
CEO Hangout
#21 – Make Your Customers the Star of Your Content
"You've already been advised to generate blogs and other content, but that's easier said than done. And getting it distributed so people see it isn't easy. One trick to help with both of those problems is to make your customers the star of the content. Profile them, their needs, and how they got those needs met (and therefore how much they appreciate you, naturally!) One pro tip is not to use the term "case study." It scares people off because they think they need to have all the answers and be to the end result. Instead call it a profile. Get the person your team with the most journalism and writing experience to interview them and write that up into a real story that will attract the attention of the next customer you're trying to bring in. Profiles like these are easier to write, and the customers who you profile will help champion the article."
Robert McGuire
Owner
McGuire Editorial Content Marketing Agency
#22 – Give Something Away for Free
"Yep, that's right, for free! You provide your potential customers with something of value for free and in return it opens up the lines of communication with them. This allows business owners to get the attention of new potential customers and nurture a relationship with them until they are ready to purchase."
Dominique Varendorff
Co-founder and Editor
My Entrepreneur Life

#23 – View Your Site from Someone Else's Eyes
"When making any changes to your website or app, it is easy to miss key details because you become so familiar with your service or product. Ask a friend who is unfamiliar with your site structure to complete a task on your site while you look over their shoulder. I also recommend using a service like Hotjar (https://www.hotjar.com/) to anonymously record users' sessions to replay and review. This can quickly reveal errors on your site or areas of confusion for the user."
Rachel Stephens
SEO and Customer Behavior Analyst
Totally Promotional
#24 – Find Your Radical Side
"Understand what you really value in your business and build a radical belief system around it. Perhaps you're a bakery – do you use only the safest, purest organic ingredients? Make that your mantra. People don't just buy what you offer – they buy into why you do it. The more you instill your passion and values into your business, the more attractive you become (and the harder it is for your competitors to one-up you)!"
Mike Jones
Managing Partner & Chief Brand Strategist
Resound Creative
#25 – Don't Let Automation Scare You

"SMBs shouldn't let email automation scare them. Yes, there are big systems and really complex automations that can be created – and that comes with a cost. But less expensive platforms exist with a surprising amount of easy-to-use functionality (like MailChimp).

Start out small – with something like a welcome series that introduces your brand to your customer. You can build it up from there – with automations that help recapture lapsed customers and talk to them based on their acquisition source (e.g. your website, a trade show, or through a referral)."
Bob Clary
Director, Online Engagement
Intellibright
#26 – Keep Your Blog Updated
"Create a blog on your website and keep it updated. Content Marketing is a brilliant and low-cost way of increasing your website's authority. Blogs are perfect targets for link-earning; creating posts which are engaging to your target audience and other publications will make them want to link to your website, which will increase your site's domain authority and push it further up the rankings in the search engine.

It's also a brilliant, organic way of inserting the keywords you are trying to rank for into your site, which will also help to move you up the rankings. Fresh and unique content is a big part of making yourself known online."
Steve Pritchard
SEO Consultant
giffgaff
#27 – Educate Your Users
"In order to get people to know, like and trust you as a small business owner, I recommend using education marketing through webinars. Hosting webinars will allow you to get your message out to people, while also helping you build your list. I recommend hosting 45-60 minute webinars focused on the biggest challenges your ideal client faces. Help to solve some problems they have, and they will be more interested in learning about your products and services."
Rebecca Vertucci
Success Coach
Vertucci Career Academy
#28 – Get Involved in Your Local Community
"While everyone is online blinding sending emails trying to work their way into someone's world, the real action is taking place in person. Small business owners need to make it a point to be seen and heard in their local communities. This can mean attending a chamber of commerce event, joining the local BNI chapter, or volunteering to be a mentor."
Marc Apple
Chief Strategist
Forward Push
#29 – Don't Forget Your CTA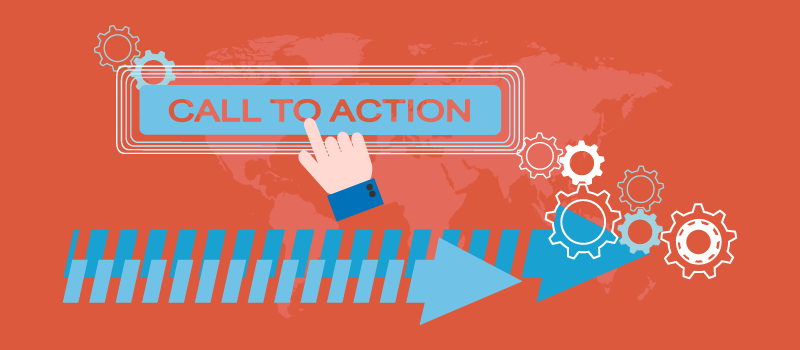 "Small business owners often use channels, such as their blog or social media, to share concepts they believe to be fun and engaging. To increase engagement, they should also make sure to regularly include clear calls to action and demonstrate their subject matter expertise, as these are more likely to drive a potential client to utilize their services. For example, if you have a restaurant and discuss how you've invested time making a certain dish amazing (expertise) and how it's going to be available on the menu as of next week (clear call to action), that could drive improved action from potential customers."
Name: Maxime Rieman
Title: Director of Product Marketing for CoverWallet
CoverWallet
#30 – It's Time to Go Mobile First
"With digital marketing efforts, it's important to understand that Google is steadily approaching a mobile first world. People are moving away from their desktops and they're searching on-the-go from their phones and tablets. With Google's announcement for mobile-first indexing, it will become critically important to develop and maintain a mobile optimized website. So if you haven't already done so, create a responsive design website, implement structured data in your mobile version, consider user experience and conversion optimization, and plan out your link building strategy. If marketers are able to prepare and implement these strategies correctly, Google's mobile-first index should be welcomed."
Chasen Nick
Digital Manager
RAMS
#31 – Partner Up
"If you offer any kind of service, referrals from fellow businesses are the best way to get customers. Find service providers that offer peripheral services to what you offer (IT services if you're a web design business, for example, or a chiropractor if you are a personal trainer) and enter into a referral partnership where you refer each other's business to customers. It immediately gives your business credibility in the customer's eyes and you can earn some pretty good commissions from it."
Rafael Romis
CEO
Weberous
#32 – Photo Post Facebook Hack
"When posting a link to your blog on Facebook, add it as a photo post. To do this, start by uploading an image from the blog post. Once the image is loaded, then write your post and put in the link. By adding the photo first, Facebook sees this as a photo post rather than a link post. Photo posts get more reach. We were only getting reach of about 20 people for each post before we did this and now get in the hundreds regularly."
Julie Graff
Social Content Liaison
Pole Position Marketing
#33 – Get Your Social Media Plan in Gear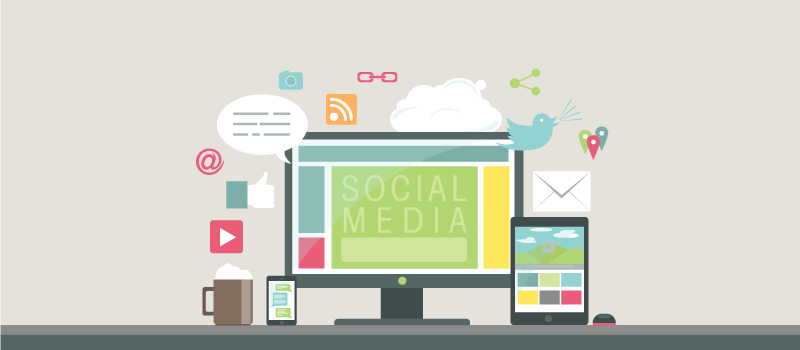 "Let's talk Social! Purely because; it is one of the most important marketing channels of 2017.

One of the biggest mistakes small businesses make is too much self-promotion. The whole point of Social Media is to help people and engage…So, 80%-90% of your content should be focused on exactly that!

Sell directly and you will turn everyone off.

Use UTM tracking in your links to see which posts are performing the best, then enhance all best performers. Don't create the same content on every single platform either — it can become boring for your audience. Switch it up and create variations…

Finally: Under the 'Attribution' tab In Google Analytics, you can investigate whether people who visit your website landed first via Social Media content, then exited and came back via a PPC ad, for example. The process of scoring each visitor touchpoint is known as attribution modelling and will enable you to accurately assess how your Social strategy is driving bottom-line conversions."
Sam Hurley
Managing Director
OPTIM-EYEZ
#34 – Build Trust with Customer Testimonials
"Testimonials are a powerful tool to build trust and help prospects to identify you as a potential supplier. But we don't always believe everything we read. Testimonials are often full of jargon and look like they've been written by your own marketing team. Therefore I would recommend businesses to use video to stand out. Professionally shot video testimonials add credibility and provide a more personal connection to your business. We've noticed more demand for these videos from our clients. Particularly those in competitive sectors as they look for ways to differentiate their brand. The videos can be edited into shareable, engaging content to use on all your platforms – your website, showreel, on social media and in future proposals and pitches."
Stephen Hillier
Executive Director
The Media Group
#35 – Find Newsjacking Opportunities on Twitter
"Providing comment from your business' spokesperson to journalists seeking detail for their articles is a great way to secure coverage and position your brand as an authority on a topic. Finding these opportunities can be tricky, however, especially if you don't have the budget for media monitoring and journalist request tools.

Use Hootsuite to monitor the daily news and to spot any relevant journalist requests that are crying out for comment on a particular topic, it could be one that your business specialises in!

Set up different streams for #prrequest and #journorequest to help you spot comment opportunities at a glance, and you can then reply to the journalist's tweet as a form of pitch. It's also worth setting up separate streams for journalists, influencers and relevant hashtags that cover your clients' target sectors."
Lauren Wilson
Digital PR Executive
Impression
#36 – Build Trust with Your Audience
"People aren't going to buy your products if they don't know who you are. The sales process leads with selling yourself before you are able to sell your company. If you want to have a small business that thrives, you need to build trust with your audience and they need to buy into you. If they buy into you, then they will be more interested in buy your products. The only way to achieve this is by building a strong and powerful personal brand.

But what does that mean?

It means that you need to go up and be at the forefront of your company. You need to be the face of it and showcase who you are, which includes your interests, flaws, failures, achievements and most importantly, the passion behind why you started your business."
Leonard Kim
Personal Branding Expert
leonardkim.com
#37 – Don't be a Digital Magpie
"Never get obsessed with the latest shiny thing or jump into digital marketing tactics without thinking it through. 

It can be so easy to come across the wise words of some influencer that's talking about the latest thing in content marketing or SEO or social media. It can be exciting to try new things but you are not always going to get the return you need. As a small business money, resources and time are tight.

You have to squeeze every last drop of juice from the lemon.

And the influencers that are covering 10x content or other similar (potential) fad don't know your business. They don't know your niche. They don't know you market. They don't know your customers. They don't know your landscape.

You do.

So you can take what they suggest and apply it to what you know about your business and can decide whether it might be right for you. Then and only then should you be dipping your toes."
Wayne Barker
Director of Online Marketing
Boom Online
#38 – Let's Speed Things Up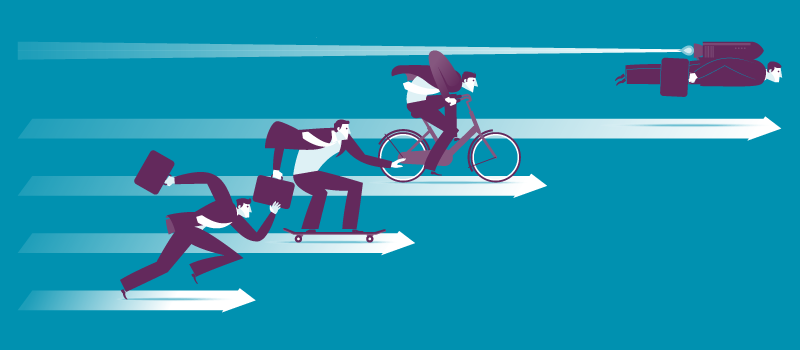 "Google recently announced that 53% of mobile users leave a webpage that takes more than 3 seconds to load. Combine that with mobile now accounting for over half of all web traffic and it's obvious that having a fast website is essential. There's a host of tools available (Pingdom, Google PageSpeed Insights) that allow you to understand your website's speed and how you're able to speed it up. There are lots of resources available online, but think; caching, image sizes and filetypes, minifying code and scripts. Importantly it doesn't need to cost a lot to have a fast site, so it's a great way for small businesses to compete with larger brands and websites."
Tom Craig
Co-Founder & Director
Impression