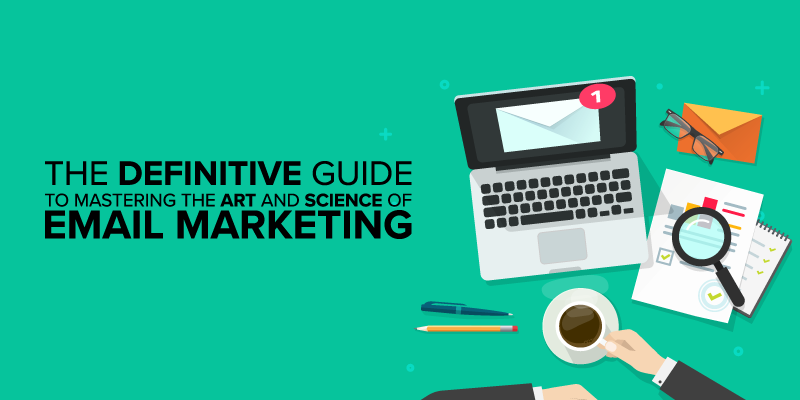 What is email marketing?
Think about how far the internet has come since the advent of email. It's easy to forget it was once the prime communication method (remember chain emails?). Now we are in an era of microblogging (Twitter, Facebook, Tumblr, etc.) and instant messaging (Snapchat, WhatsApp, etc).
It's very easy to look at email as an old-fashioned thing of the past. Big mistake… The reality is email is widely considered by marketers to be the most crucial communication method.
Every wondered why email marketing is so effective? It is partly because you need an email address to do most things these days, from setting up user accounts to applying for a job. Pretty much everyone has an email address, and unlike social media, people tend to use it consistently.

Email marketing is any message sent to customers or potential customers with the purpose of facilitating the commercial aims of a business, whether that be email marketing to make money or to simply foster loyalty.
When you sign up for a website's newsletter, that's email marketing.
If you click "send me details of future offers" after making a purchase or signing up to a service, that's email marketing.
Even if you scribble your email address on your local band's beer-stained sign-up sheet, that's email marketing.
It is an inescapable thing in this day and age.
How can it benefit my business?
Let's take a look through some of the main ways email marketing (or emarketing) can benefit your business.
Revenue generation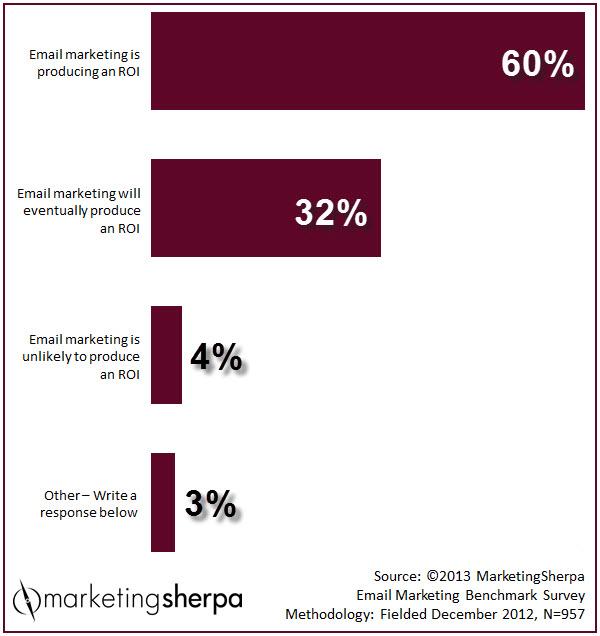 Most companies believe that email marketing generates a return on investment (ROI) of 119%. It is an essential way to nurture customers from their initial curiosity in your company to that first purchase, then to their second purchase, and so forth. If you are interested in finding out just how much email marketing can make you, check out this email marketing ROI calculator!
Brand awareness
A customer presumably signed up to your email list at an early stage of research into your brand.
They may have an understanding of your product or service, but they want to know more. Emarketing is your chance to endear your company to your potential customers.
Never ever assume that your new subscriber knows everything about your business. Utilize your e-marketing capabilities to introduce those potentials to your brand, your vision, and it is fascinating where it can lead.
Customer retention
So, even though you've gained a customer, there's an entire world of competition out there. Once you've converted someone into a customer, you need to keep them loyal to your brand.
Marketing tactics aren't that dissimilar from the ones you might use on a date. You have one chance to catch their curiosity and cultivate it into a relationship.
The customer lifecycle
Any ideal customer will progress through a cycle of consumer behavior in relation to your brand, which varies depending on the product or service that you sell.
Knowing how a consumer purchases, how often they purchase, and even what they purchase on can complement any emarketing campaign and marketing campaign for that matter.
Lifestyle marketing can be broken down into three fundamental steps:
Attract: Bring potential customers to your brand via various marketing channels.
Sell: Present the customer with the info and motive they need to seal the deal.
Wow: maybe the hardest part… guaranteeing the patrons get an excellent experience that will win their ongoing loyalty to your brand.
Harness the power of lifecycle marketing by creating email campaigns that target customers at each phase of the lifecycle. Campaigns can be taken even further though, this is just a snapshot into the world of campaign planning.
Emarketing tools
The likelihood is that you have already been sold on the importance of e-marketing. So let's drill down into how to actually go about it by taking a look at some of the many e-marketing tools at your disposal.
Mailchimp
Probably the most mentioned anywhere on the internet as the go-to email service provider (ESP) platforms for marketers. Churning through 1 billion emails each day, Mailchimp isn't a small-time platform.
Through their service, you can create a database of subscribers, easily create emails with a range of templates, or create your own from scratch, and you can send, automate, and monitor your campaigns.
It's free up to the first 2000 subscribers, after which you can upgrade to a pro version. But hopefully by this point, if you've actioned the tips in this guide, you'll already be rolling in the cash and more than able to cover the cost of the fees!
With MailChimp, a great benefit is the ability to create different lists for different goals allowing you to further segment the lists targeting specific groups of subscribers.
For those with eCommerce stores, you'll be happy to read that you can integrate your eCommerce store straight into your MailChimp account to create targeted campaigns, automate follow-up emails and recommend products.
They also have a very comprehensive way to create email capture forms which you can easily embed straight into your website.
You can easily integrate it with a host of other services and it doesn't involve lots of technical knowledge to use. Larger companies may opt for more sophisticated tools, but for most users, it does the main things you need from an email list manager.
The bottom line, MailChimp is great for small and medium businesses. It has an easy to use interface and has a large amount of functionality that is essential for emarketing campaigns.
Litmus
Once you've signed up to an email service provider, you'll want to make sure your email looks good across all apps, email clients, and devices.
Which is exactly what tools like Litmus are there for.
Litmus allows you to check the layout, colors, subject line, and fonts, and run tests via different spam filters prior to sending any email campaign.
You can send your email to litmus or upload the HTML for the proposed email and within minutes Litmus will send back screenshots across all devices.
Having previews of the email across a variety of devices makes it easy to know for certain everything is perfect. Next, retest or preview emails in actual email clients.
HubSpot
Amidst the many marketing tools, HubSpot is probably the most well known. An incredibly versatile inbound marketing platform with monthly plans starting at £160 and sporting an extensive array of inbound tools, it is the choice for the serious marketers out there who want to take their emarketing to the next level.
Unlike some of the other email tools on the market, there is the facilities to create emails through a drag and drop system. This makes it great for those who don't have the time, or programming knowledge to create an email from scratch.
Automated campaigns can also be created through a series of predetermined emails.
Full monitoring service that allows the tracking of customer interactions and the ROI from any campaign.
Remember we talked about lifecycle marketing earlier? Well, HubSpot has the ability to automatically tailor your emails to each recipient based on their stage in the customer lifecycle
And as a leading email service provider, they offer a hefty service for delivering emails on time and monitoring them through A/B testing and analytics.
There are various ways to perform the above-mentioned actions which we'll dive into later in this article, but HubSpot is an impressive amalgamation of different emarketing tools.
It can also be integrated with a huge suite of applications such as:
SurveyMonkey customer research tool
Unbounce lead conversion optimizer
Privy pop-up lead capture form service
Jumplead
Like both HubSpot and MailChimp, Jumplead offers email marketing and sits in between the two both in terms of cost and features.
Both email broadcast and nurture campaigns are available with Jumplead, along with the ability to create landing pages, embedded conversion forms for your website and pop up overlays to capture your lead's details.
With an onboard CRM and a live website chat and messaging system, Jumplead has quite a few features you'd expect from a complete inbound marketing automation platform, but at a lower cost.
Perhaps the most powerful feature and what makes it more like HubSpot than MailChimp is the ability to nurture and manage your leads through sales stages from visitor to customer.
Mailify Sunrise
French provider 'Mailify' is a leading email marketing program in Europe, with over 180,000 users all around the World. Mailify caters to a variety of marketing needs, such as marketing automation, landing pages, forms, reporting, and even SMS.
Its wide range of templates is enough to impress most users. Mailify comes with more than 70 eye-catching templates all of which are mobile-responsive. Templates are easily customizable with a drag-and-drop editor.
The latest version of the tool, Mailify Sunrise, comes to complete a broad range of new features. You can now integrate and personalize video content,  import your contact lists with the FTP connector and keep them updated via SQL.
Mailify Sunrise also offers an eyedropper tool. This allows you to cherry-pick the best colors from your existing marketing material. You can then save those colors to your own color chart.
Lastly, it comes complete with detailed reporting – which makes Mailify a good choice for your all-in-one marketing needs.
MailJet
With MailJet you get an email service provider and marketing optimization tool with the ethos of allowing you to easily create engaging "customer journeys".
You can use it to welcome new signups with customized email messages using its simple drag and drop email creation feature.
Emails can be tailored to individual users and specific locations (useful if you have outlets in different places) and it provides detailed performance and deliverability analytics.
So now you're familiar with some of the tools of the trade, let's take a look at how to create a killer email campaign.

Define your goals, what do you want from email marketing?
One of the main reasons companies neglect the optimization of their email marketing campaigns is simply because they have not properly defined their goals in the first place.
If your focus is on revenue generation you want to design a campaign that informs customers of your product line, offers discounts and purchasing incentives, or explains the value of your products or services.
This is a very different objective than informing people about your latest blog post, sending them a free email how-to series, and so on.
Of course, you may want a range of campaigns to cover different aspects of your marketing needs. This is where you need decent list segmentation platforms like MailChimp (beginner) or HubSpot (advanced).
When defining your goals consider some of the following points:
What subscriber actions are you trying to motivate?
Who are you delivering your campaign to and why should they care?
How will you know when it's been successful?
Create your database of potential customers
Before creating your email list, you want to make sure you understand how to avoid spammy behavior.
Spamming laws
In the US they have the CAN-SPAM laws against "non-solicited pornography and marketing" (ouch) that sets out regulations for appropriate emailing practices and has some hefty penalties at its disposal.
In the UK breaches of spam laws can land you with a £5000 fine, not to mention the reputational hit you will take.
In a nutshell, spam is the sending of unsolicited messages.
The best way to avoid sending spam is to put your customers first. Ask yourself, are they interested in your brand? Have they consented to get emails from you? Do they have a reasonable idea of how many emails they can expect to receive each week/month?
The frequency will vary based on the campaign purpose and the nature of your industry/ subscriber base. A good rule of thumb is if it doesn't irritate you, it probably won't irritate other people.
Staying out of the spam folder
Who regulates email marketing? Internet Service Providers (ISPs) are fighting a constant battle against spam and they regulate a large majority of emails.
It's all too easy for your legitimate email to become collateral damage.
Applications like MailChimp and Litmus have features that can help deal with this.
Here are some ways to stop your emails falling foul of spam filters:
Don't buy email lists. The subscribers won't have consented and the inevitable plethora of dead emails and spam traps that await you will flag up to ISP's that you are a spammer.
Spam filters analyze your content, so avoid words such as "free", "promo" etc.
The only link to reputable sites or spam filters will smell a rat.
Make sure you have the right image-to-text ratio (MailChimp recommends 80/20 text to image).
Ensure you use a reputable ESP (though if you manage your lists badly and send spammy content, this won't help).
It's also a good idea to host your images via your ESP to ensure they aren't spammy or showing up as dead links.
Get a Sender Score Certified rating with a deliverability service like Return Path. They perform an audit of your email practices and help you boost deliverability.
Keep your "from" address consistent and use recognizable fields like "[email protected]".
How to build a list of followers
Bear in mind the objective is to build up a list of "highly qualified" subscribers; people who are ready to move to the next stage of your sales funnel. You're not looking for subscribers for the sake of subscribers.
There are various online and real-world ways to build your email list.
It's best to start with your website. It's likely your customers are going to be directed to your website fairly early on in their customer journey.
It's here they will find out about your brand and products and what you have to offer them.
With their interest piqued, they'll want to know more about you.
Add an email registration form to every main page of your site and especially to pages detailing key products or services.
Content opt-in:
If you have a regular blog, make sure you have an email opt-in in a high profile place to encourage visitors to keep up to date with new content.
Content upgrades: 
A content upgrade is where you offer readers some bonus content related to the post they're reading.
All they need to do to get it is plug in their email address and they'll get a free download. There are so many ways that you can use a content upgrade as part of your marketing efforts!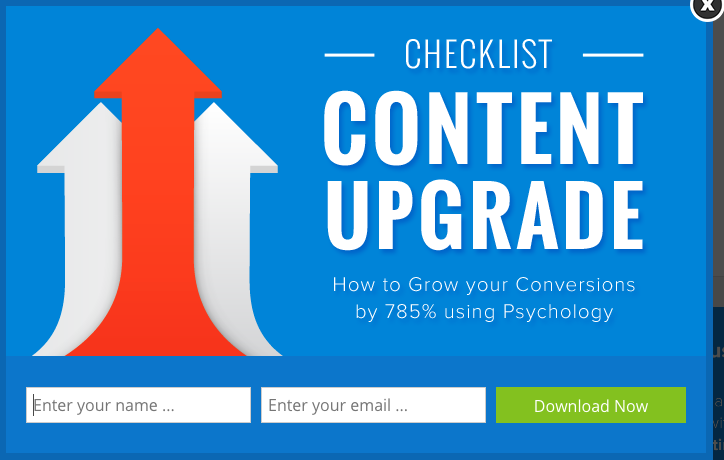 Here are some tips for growing your list: 
• Run a competition online. The price of entry? Why, their email address of course!
• For businesses who deal with appointments (like salons), capture your customer's email address when booking in new appointments. You can sweeten the deal by offering discounts or incentives.
If you're a restaurant owner, it's worth bearing in mind that over half of restaurant email lists are generated inside the restaurant itself.
If you have Wi-Fi in your bar or restaurant, consider putting a branded "gate" on your Wi-Fi login page courtesy of a site like Zenreach that requires users to enter their email addresses to access the web.
Brief your staff to encourage customers to leave their email addresses, explain how it will build your business in the long term. Make sure they're not pushy with customers though.
If you don't have one already, set up an online ordering system with email capture and emarketing functionality like MenuDrive.
Email Marketing Tips?
Subject line
A perfect subject line is the holy grail of email marketing. All of your efforts to craft great products, fine-tune your branding, and convert people to your email list can stand or fall on whether or not you have an effective subject line.
This is not the place for a hard sell. People only open emails if…
1. They are interested in the information they perceive your email contains
2. They are intrigued by a subject line that makes them want to know more
3. The creativity of your subject line appeals to them or flags up some entertaining content
Interest, curiosity, engagement… these are the fundamental qualities of the best subject lines.
Subject lines that contain a question pique people's interest as they wonder what the answer might be. This is a very powerful way to boost your open rates (more on that later).
Offer a handy tip or statistic in your subject line to whet your customer's appetite, or find a way to appeal to their self-interest and explain how they will benefit from opening the email. Whichever approach you take, it has to compel your subscribers to find out more.
Create a sense of scarcity or urgency with subject lines that encourage people to "act now". This is one of the most powerful subject line formats, but use it sparingly or else you'll tire out your prospects with endless urgent calls… or they'll cotton on to your tactic.
Be humorous. UrbanDaddy is very good at this with subject lines like "First you drink Malbec. Then you mount a horse." from an email featuring polo games in Argentina for their activities segment. It's funny and also quite intriguing, prompting you to find out more.
Personalize your email messages
ESPs like MailChimp and HubSpot allow you to pull subscribers' personal details out of your database and populate the content of your emails with them.
Personalized emails have 6x higher transaction rates than generic messages, however, only 30% of brands do this. Make sure you're one of them!
Refer to your customer by name and include a "from" name from a real person in your email. Your customers want to think that you value them and are talking to them directly.
Segment your email list
It's important that you send your customers content that is relevant to them; not just in terms of their interests, but also in terms of their demographic positioning, and their stage in their customer journey with you.
It's important to capture as much info about your subscribers as possible.
If they have subscribed to your home page, it's likely they are new customers.
If they have subscribed to your product page, they may be much closer to making a purchase.
Maybe they've expressed an interest in one of your premium products or services; this may mean they have more disposable income than someone who's signed up to hear more about discounts and special offers.
You know your customers best. Try and find ways to get to know who's on your list so you can begin to segment it as accurately as possible.
Be sparing in how much data you try and capture as you want it to be as quick and simple as possible for users to sign up. Some marketers just ask for a name and email address. If that's your preference, there are various survey platforms you can use like Survey Monkey.
Tone of voice
The tone of voice you use in your emails is really important. It's much more of an art than a science. It involves understanding your audience; the way in which they communicate, the kind of language they use to talk about your sector, their level of industry knowledge.
In 90% of cases, it's best to avoid jargon and acronyms (even in B2B situations this can be quite distracting, especially given that a business client may just be taking their first steps into your sector.)
Humour can be a particularly effective way of communicating. However, you need to judge if this is relevant to your industry (it's probably not great for home security services, for example).
The most important thing is to be natural in the way you communicate. If you are writing your email content yourself… try and be yourself.
And know your audience. The most effective communicators are comfortable in their own skin. If you run a beauty salon the chances are you are genuinely excited about the industry and are a good communicator. If not, consider hiring a copywriter; but make sure they are briefed about your desired tone of voice.
Being a good communicator is a bit like being a method actor. Hang out with your customers as much as possible; not in a creepy way, but stay up to date with relevant web forums, read your customers' messages on social media, try and see the world from their point of view and reflect that in what you write.
Optimize your emails to streamline your communications and drive conversions.
The trick to effective emarketing is to create a streamlined process for creating campaigns that convert.
Think through the whole campaign and make sure you have considered every element. It may help to create a tick list to make sure you've covered each element.
Nail the subject line
The subject line is to the email body what a single is to an album: an impactful, short, and catchy piece of content that signals the quality that is in store for whoever buys the record (opens the email).
When it comes down to it, your email subject line is your "elevator pitch" to your potential customers.
If your subscribers are busy, flag up how you can help them save time. If they are on a budget, you can take a leaf out of Pizza Hut's book. They nailed it with their classic subject line "feed your guests without breaking the bank"… which neatly identifies the customer's pain point and suggests a solution.
Do some research into what keywords work best in subject lines and find ways to integrate the ones that are most relevant to your sector. However, avoid using a keyword if it makes your content look unnatural. Authenticity is more important for your reputation in the long run.
Sender name
Chose your sender name wisely and use it consistently. Make sure it flags up clearly who you are and is attached to your website URL, not a generic email service (ie, [email protected], not [email protected]).
Personalize your emails
This doesn't mean using creepy techniques that use your customer's name every 2 words, but rather it means making sure your email is relevant to the receiver and that it relates to their interests, needs, and concerns. This is where the list segmentation we talked about earlier is very useful.
Get the body right
This means taking the time to craft copy that is compelling, easy to read, clearly conveys your value proposition to the reader, and is not too long. The best emails read a bit like a short story, each sentence motivating the next.
Get your sign off right
It's much more effective if your email comes from an actual person (ideally with a friendly profile pic to show you're not a faceless marketer).

Types of email campaign
Exactly how you craft your emails depends on the kind of campaign you are sending.
Newsletters
Your customers know they have subscribed to a regular update that will take them on a journey through your products and services whilst providing insight. Think of your email as a product in itself. Your customers aren't buying it with their money, but they are buying it with something just as valuable: their time.
Make sure it provides value even if they don't click through to your deal. No customer is going to buy every product or take up every service you offer; so they need to think of your newsletter as something that provides them value.
Marketing offers
These emails may well be sent more irregularly and they will probably be sent in addition to the regular emails your customers have signed up for. Make sure you keep it short and to the point. Ask yourself "is this of genuine value to our customers?" before you click the send button.
Announcements
Don't abuse these types of emails. If your customers have consented to receive announcements they won't be pleased if they get them every week. Save these types of emails for when you have a brand new product or service that will wow your customers, such as a new app, a new venue opening, or so on.
Sending your campaign
By this point, you're now itching to click send. But don't do it just yet. Here are some things to think about before you push the button…
When is the best time to send your email?
We all have times of the day when we tend to check our emails, and times when we're run off our feet, or relaxing away from our inboxes.
The beauty of the internet is that it can reach people anywhere, but there are still time barriers to when your emails will get through.
ESPs like MailChimp have automation functions that calculate the optimal time to send your email based on the location of your list segment. Bear in mind that there's no guarantee as to what is the perfect time. It will change from sector to sector, and the demographics of your list will also affect peak browsing times.
In terms of the day of the week on which to send your campaign, do your research for your industry and have an idea of why you're sending your emails on a certain day.
It's probably not a good idea to send emails on a weekend. A MailChimp study revealed that the start of the week and midweek perform the best.
Tracking your emarketing campaign & understanding the metrics
There is definitely an art to creating great marketing content, but there's also a bit of a science to it as well. Like a scientist, you need to find ways to measure results to know if your project's on track.
As with science, every experiment you carry out takes your closer to understand how to market effectively.
There's so much data out there on the web, so make sure you use it. But at the end of the day, your company has its own specific identity and you need to create an email marketing strategy that works for you.
Your ESP should provide tracking functionality. Here are some key metrics to monitor:
Open rates
An email is deemed to have been opened when either the image content of an email has rendered in your customer's email client, or when a link has been clicked in the email. If a user hasn't enabled your images it won't register as an open.
You can calculate the open rate by dividing the amount of opened emails by the number of non-bounced emails sent, then multiplying by 100. Again, ESP's like MailChimp or HubSpot can do this for you.
Click-through rate (CTR)
CTR measures the percentage of subscribers who clicked one or more links in your email. You can work this out by taking either the total number of clicks or the total amount of unique clicks (whichever you choose, be consistent) and dividing it by the number of delivered emails… then multiplying it by 100. CTRs are the bread and butter of campaign tracking metrics.
Unsubscribe rate
The unsubscribe rate is calculated with the same formula used for CTRs and measures the amount of unsubscribes compared to the number of people who received your email.
What are good email marketing statistics? Your unsubscribe rate needs to be under 2% to be in keeping with industry norms, and you should aim to get it down to less than 1%.
When you first start sending it to a new list, or it's been a whilst since your last communication, your unsubscribe rate may be higher than this; over time it should settle around the <2% mark if you've got your strategy right.
Track emails with Google Analytics
You can engage in what's called "beyond the click tracking" by using Google Analytics. It measures the source of the traffic to your site. Each link in your email can be tracked to help get a picture of your user's journey and actions after clicking through one of your emails.
HubSpot also has a sophisticated email tracking protocol that provides feedback as to how well your campaigns are performing.
You'll want to be vigilant to ensure your campaigns aren't clogging up spam filters, so make sure you make use of spam monitoring protocols. MailChimp, for example, has strict spam monitoring that will unsubscribe users who've reported spam and can lead to an account suspension if too much abuse is reported. Remember, if you have to ask yourself how much email marketing is too much, then you are probably sending too many emails.
You can also use a deliverability optimizer like Litmus which will test your email against an up-to-date list of spam filters.
Email campaign automation
There are many different sophisticated ways you can automate your email campaigns.
Abandoned cart emails
A majority (67%) of eCommerce shopping carts are abandoned before a sale is completed, according to MailChimp.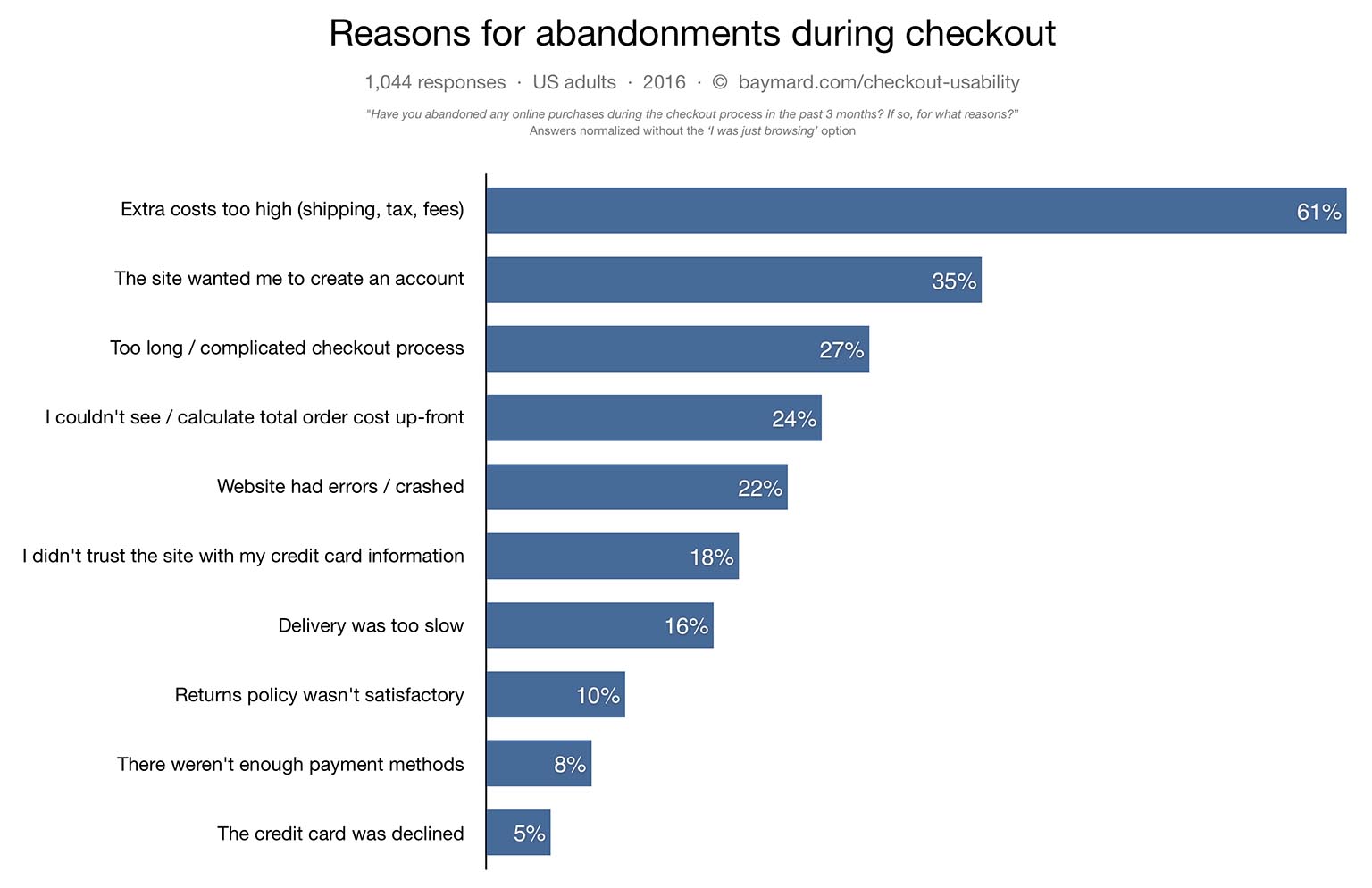 However, you can set up an "abandoned cart automation workflow" that will automatically send a message reminding customers what they've left behind and encouraging them to complete their transaction.
Automated email coupons
You can also set up campaigns to automate outreach emails offering coupons and offers to engage with:
• Lapsed customers or inactive subscribers you want to win back
• Send people emails on their birthday, for the uber-personal touch…
For retailers and store owners, in particular, you can also take advantage of automated holiday emails to flag up deals ahead of a bank holiday or, say, grab some of the Black Friday market…
Post-purchase emails
The good old follow up is a classic marketing technique that tells a customer that you value their experience even after you've taken their money. You can automate emails to send after a certain purchase has been made or if they've spent a certain amount of money.
Welcome email series
This is probably one of the most important and most basic forms of automated email messages. In today's crowded online marketplace, you only have a short space of time between a prospect signing to your list and then either forgetting about you or getting drawn into a more organized marketer's sales funnel.
If you automate nothing else, you should automate the first few emails you want each customer to receive. This helps to introduce your brand, show you have value to offer them and set them off at the start of their journey with you.
A/B email marketing: creating a perfect campaign through testing!
We live in a data-driven world. So much of the legwork has been taken out of marketing thanks to a plethora of online platforms and protocols (many of them free), as we've discussed above.
There really is no reason not to seek to optimize your campaigns and keep your marketing strategy sharp by performing tests to gauge its efficacy.
If your marketing is not up to scratch, you may as well chuck a suitcase of money out the window.
It's never been easier to perfect your campaigning with A/B testing.
The standard way to do this is to send two versions of the same email to a small subsection of your list; one email to one-half, the other email to the other half. Only test one change at a time so that you can easily isolate what made an email more effective.
Track the campaign to see which performs better. Then send the most effective email out to your whole list.
The point is that until you test what works and what doesn't work you won't have any accurate data to take your campaign forwards.
If you design your products for your company, you don't just rush out a full quota of stock to the shops and hope for the best. You probably did your initial research, mocked up prototypes, tested out different products; all the while monitoring the effectiveness of your products, gauging the level of consumer interest and learning from feedback.
You should approach your emarketing strategy like you approach your product strategy. Each email, each subject line, each call to action, is a mini product that your customers buy with their time, interest, and attention. Squander any of these valuable assets, and your business will start to flounder.
The good news is there is a wealth of expertise you can tap into to fine-tune your campaigns. And don't worry about getting everything right, that's simply not possible. Just bear in mind these handy pointers:
• Don't spam/ waste people's time/ take people for granted
• Stay up-to-date with the latest thinking on effective email marketing
• Test, test, test your ideas. It takes time and effort to win customer loyalty.
• Monitor campaign performance. If you don't track your campaign stats, you'll have no baseline with which to monitor success… or failure.
Your email marketing is like a ship sailing on the sea. Data are the stars by which you set your course… or the lighthouse that warns you of nearby cliffs. Harness the vast amounts of data at your disposal, and let it steer you on your way to mastering the art and science of email marketing.