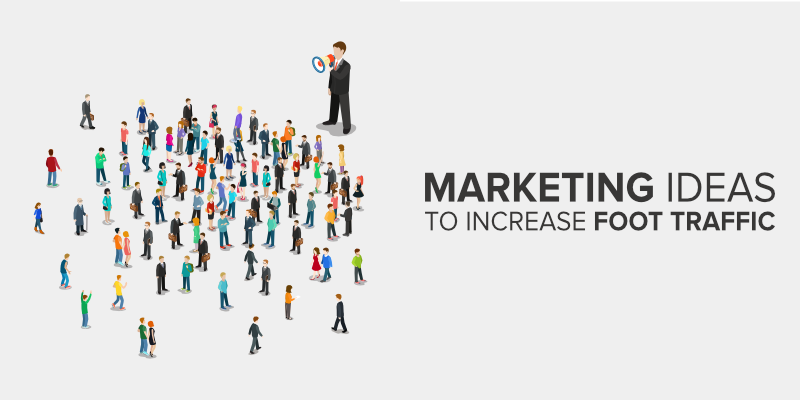 If you run a bricks and mortar store, your ultimate aim is to get people through your front door, enabling you to then provide the personable approach to selling, encouraging them to browse through what you have to offer before making that all-important sale.
However, a number of contributing factors in today's society makes this whole process that little bit more difficult. Whether it's the growth of online shopping, the decline of the high street, the development of large out of town retail parks or a combination of all three plus more, we want to help by supplying you with a few great marketing ideas that will increase foot traffic and help your business move in the right direction.
Ensure you are visible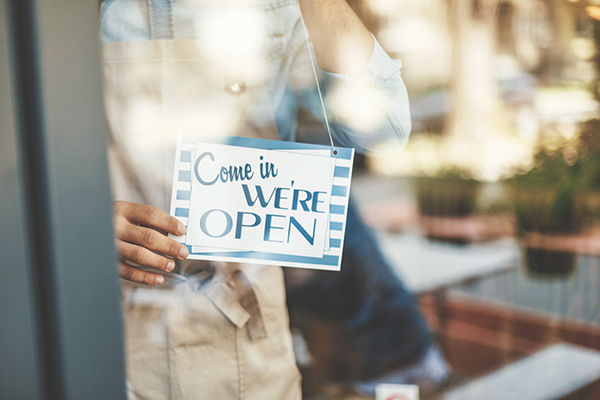 It might sound obvious, but visibility to passing customers is one area where a number of businesses fall down. If people can't instantly see that you're there, they'll most definitely walk on by, leaving your store behind, no matter how great your products may be, for the bright, shiny and highly noticeable competitor down the street.
Some instant improvements you can make include:
Create an incredible window display – We all still love to do a bit of window shopping on a Saturday afternoon, especially when Christmas is approaching, so if you can catch the attention of those passing by with a stand out window display that draws them in, you'll be on to a winner. Most customers will judge a book by its cover, so if you can impress them from the outside, they'll want to come in and take a look around inside too!
Get Your Signage Right – According to research, 35% of people passing your shop will pay no attention to you if you don't have a sign. It doesn't have to be all bright lights and sparkles, however ensuring your business name is easily noticeable as well as the key call to actions such as a phone number, email and web address will draw the customer in and make sure you look a truly professional outfit.
Let people know you're open – As a customer, it can be incredibly awkward approaching a shop when you're not sure if it's open or not. The last thing you want to do is walk over, pull on the door only to find that it's locked! All it takes from your business' perspective is to have an open and closed sign on your door to avoid any confusion and the potential for lost custom from people who want to come inside only to find that you're closed and haven't told them!
Spread the sign love – Signage doesn't have to be restricted to your window display and main business sign. Utilise boards out on the street that entice people in with a great offer or provide them with a puzzle that they can only find out the answer to when they come inside. There's also the potential to introduce stand out features like balloon sculptures that instantly catch the eye and will show customers that you truly care about your business as well as providing a great shopping experience for them.
Impressions are formed quickly, reports suggest within seven seconds, so you have to act quickly if you want to pull in more customers off the street. We base our purchasing decisions on emotions, so essentially you have seven seconds to make that emotional appeal to customers to get them in the door before you can then go wild with your sales patter and wow them with your products and services.
Promote yourself
As much as we'd love it to happen, for most businesses custom doesn't simply stroll through the front door without any form of marketing or promotion of what the business is all about.
It is important that you get out and about, drumming up custom and highlighting just how great you are as a company to as many people as possible. You need to go and get the customers, don't simply wait for them to come to you.
In a congested market where numerous other businesses are trying to appeal to the masses, you need to stand out from the crowd, and there are a few ways you can do just that:
Get them with a catchy deal – You need to win your customer's trust so if you can offer them an incredible deal as a first-time customer, it immediately shows that you care. Following on from this, why not start a loyalty scheme so you can reward customers who come back to you time and time again? It will help keep the front door opening and your tills ticking over.
Leaflet, leaflet and leaflet some more – If you want to get out on the street and promote your business, you need to have some literature that consumers can take away with them if they aren't able to visit you there and then. Design a fab leaflet and pop an exclusive deal on it so they can use it the next time they are passing by.
Entice them with food – By offering any form of free food, you're immediately onto a winner. Entice them in with the smell of delicious doughnuts or catch the eye of kids with some free sweets or chocolates. As the weather gets colder, warm shopper's cockles with a hot beverage or warm snack and on the flip side, when the warm weather arrives, bring them over to your front door by providing ice cold drinks or ice creams!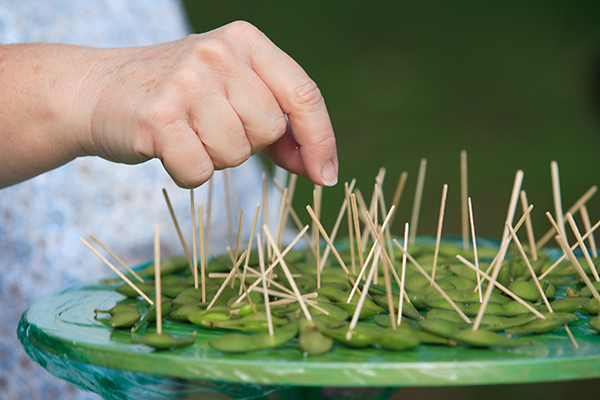 Embrace digital
The world of digital has really taken off in recent years, and in the current climate, if you don't embrace the power of the internet, your business will be left behind.
Recent research found that 2 million small businesses in the UK don't have a website, which immediately puts them behind their competitors that do. However, embracing digital doesn't stop at having a website which can appear in the Google search engine through effective search engine optimisation (SEO).
The internet offers numerous marketing opportunities that can work hand in hand with your efforts to get more people through the front door. Take local business directories for instance, where you can create detailed business profiles which include your all-important address; enabling prospective online customers a way of visiting your bricks and mortar store.
You can then move onto social media, including the likes of Twitter, Facebook, LinkedIn and Instagram to name just a few. You can harness the power of social media to promote the products you sell, the great shopping experience people get to enjoy with you and even drive them to your store by highlighting exclusive in-store offers that are just too good for them to avoid paying you a visit.
Even the development of an app for your business can help drive people through the front door. With geo-targeted push notifications that go directly through to a user's home screen, you can target those close by to your store with an incredible deal, offer or discount that is only redeemable in-store. Once they see this pop up on their phone and realise they are close by, they are far more likely to come and pay you a visit to make the most of the offer you've presented them with.
With additional digital marketing activities including the set-up of a Google My Business page to promote your business details and encourage customers to leave reviews, online publications, bloggers and much more, there is a whole digital world for your business to explore that can also help increase footfall to your physical store.
There's no hiding from the fact that getting people through the front door of your shop is harder today than it has ever been before, however that doesn't make it impossible. If you are up for a challenge, a little bit of hard work and some creative thinking, you can be well on the way to pulling in more customers both to your store and online too!
---