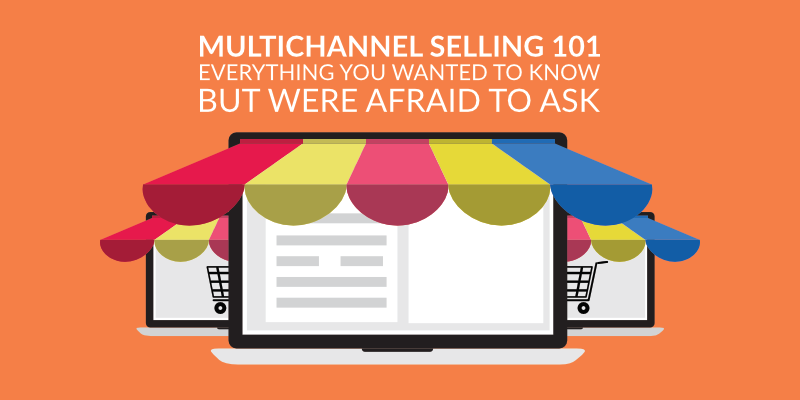 'Multi' usually means great things are on their way: Multipack, multibuy, multi-million-pound jackpot and multichannel selling. Multichannel selling is a great way for businesses to bring in extra traffic, customers and orders but for those on the edge of their multichannel revolution, the idea can be a tiny bit scary. We're here to give you the 101 on multichannel selling – the good, the great, the ugly and the fix so that you can take the jump and increase your sales.
Let's start simple:
What is Multichannel Selling?
Easy – multichannel selling is selling on multiple sales channels. For example, you sell homemade candles from:
Your physical store
Your app
Your website, using Shopify or a shopping cart such as WooCommerce
Online marketplaces, e.g. Amazon, eBay, Wish.com and Etsy
Selling your products, in multiple places.
Why Should I Be Multichannel Selling?
There are many reasons why multichannel selling is great for your ecommerce business, including:
1. It increases your reach
56% of online shoppers use Amazon as a starting point. If you're not there, you're missing out on those customers. Equally, if you're only there, you're missing out on that remaining 44%.
Selling on one channel is the equivalent of putting all your eggs into one basket and gambling on your target audience visiting that basket, first. Multichannel selling, on the other hand, means that you're meeting your audience wherever they choose to start and end their search.
2. It increases your brand presence
85% of consumers research products before buying online. They're checking out other sellers and other websites to find the best products at the best prices. If your brand is consistently there to say hello, a sense of familiarity develops and your brand feels trustworthy, credible and reliable – leading to sales. 71% of online consumers say it's important that they recognise a brand before they buy from them – they are parting with their hard-earned cash afterall.
3. It gives you a competitive edge
Being everywhere, means that you're where your competitors are and where your competitors are not. If you're not everywhere, then your competitors are somewhere that you're not, stealing your sales – something the big brands are becoming aware of.
4. It increases organic traffic
While meeting people on Amazon or Wish.com might not immediately increase your direct website sales, it will do, later. Once people have brought from your online marketplace store and experienced your fab customer service, super-quick delivery and sensational products, you can entice them to buy directly from your website, next time.
5. You can take advantage of the bigwig's tools
Amazon, eBay, Etsy, Wish.com and online shopping carts invest a phenomenal amount into their online tools, marketing and tactics. They are continually trying to win more customers through big branding campaigns, investment into AI tools and machine learning developments. You might not have the budget to do it yourself but you can still benefit by using their platforms and riding on their reputations.
How Do I Get Started Selling On Multiple Sales Channels
To get started multichannel selling, you simply need to start selling on channels other than your current channel.
Your own website
If you don't already have your own ecommerce website, setting one up with shopping carts such as Shopify, WooCommerce and Magento is easy.
Amazon

With more than 500 million products and 100 million Prime members, Amazon is a favourite starting place for many online shoppers and, accordingly, should feature among your online marketplace selection. Start selling here.
eBay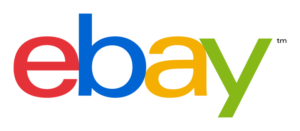 eBay has over 1,000 UK millionaires, thanks to its 170 million buyers. They're also investing heavily in artificial intelligence and machine learning, releasing lots features and attracting lots of buyers (and press interest). Register your business here.
Wish.com

The mobile-optimised platform taking the ecommerce world by storm – Wish.com hit 75 million monthly active users this year and have more than one million merchants and 200 million products. With a younger demographic and strong European presence, Wish is an excellent addition to your multichannel portfolio. Sign up here.
Etsy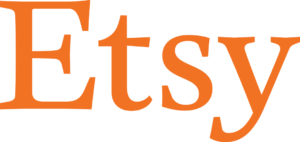 1.9 million sellers, 33 million buyers and 50 million items – the homemade and creative hub for sellers and buyers, Etsy, boasts powerful selling tools and a thriving online and offline community. Open up a shop here.
How Do I Manage Multichannel Selling?
Once you've opened one or more additional marketplaces, you are officially multichannel selling- woohoo! Which brings you additional customers and sales but also additional responsibilities and tasks.
1. Product listings
You'll need to create, upload, edit and duplicate your listings across each of your sales channels.
2. Order management
Next, you'll need to monitor, manage and fulfil each order from each individual sales channel. Get ready; there are going to be a lot.
3. Inventory management
Your inventory and stock levels will require extra care and attention to avoid selling out or, even worse, over selling.
4. Shipping
As the orders come in, you'll need to ship them out. Make this as seamless as possible so that you maintain high ratings and positive customer reviews.
5. Reporting and accounting
With all these orders coming from all these different places, you'll need to make sure your reporting and accounting are spot-on.
Multichannel Selling Challenges
You might already be thinking that multichannel selling, with its many benefits, will have many challenges too. And you'd be right – greater sales come with:
Greater time
Multichannel selling can be time intensive. Logging into each channel to individually create, edit and manage orders, as well as the constant monitoring of your inventory and updating your reports and accounting software. Not only is this time-consuming but the duplication can lead to:
Errors
We're only human and manually entering repeat data into several sales channels can lead to mistakes, which require logging back into each sales channel to correct – again this is time-consuming.
Inventory complexities
Keeping on top of your inventory across several sales channels is difficult. Sell out on one channel and you'll need to quickly update your other channels before you oversell or, alternatively, ring-fence your stock, limiting your potential sales.
Reporting
It's the last thing any of us want to do and it becomes more time-consuming and complicated with additional channels, revenues, fees and customers but all the more vital.
This all sounds a bit stressful and might lead you to think that less is more, which leads to:
Decisions
Which online marketplace to sell on?
But why pick one when you can overcome all of these challenges to sell on them all easily? Enter multichannel management software.
Overcoming the Challenges: Multichannel Management Software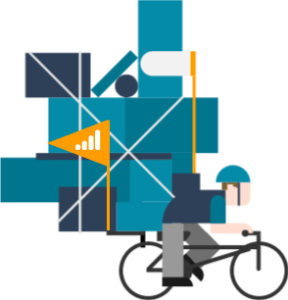 Multichannel management software sits between you, your website's shopping cart and your online marketplaces – integrating with and automatically transferring data between them all, to enable:
1. Listing management
Create, upload and edit all of your listings in bulk, from one central location – this includes descriptions, images and site-specific data. It saves you time, avoid duplication and drastically reduces your errors.
2. Order management
View, track, process, update and download all order information from a central location, as well as create batch packing slips, pick lists and invoices. This reduces your turnaround times and increases customer happiness.
3. Inventory management
Live inventory management syncs your stock levels across all of your sales channels, preventing over-selling, avoiding ring-fencing and satisfying your customers.
4. Shipping
Multichannel management software integrates with your shipping carrier to produce shipping labels, invoices and paperwork while simultaneously update your sales channels. Life just got easier.
5. Reporting and invoicing
Access and download real-time sales data to keep on track and make informed business decisions. This includes reporting on what's selling best, where, allowing you to be more strategic.
About Expandly
Expandly are the provider of multichannel management software for small ecommerce businesses. The Expandly platform was built with the small business in mind, right from the start. It is simple, easy to use and focussed on helping small ecommerce businesses go from home-office or unit to warehouse. Integrating with eBay, Amazon, Etsy and over 30 shopping carts.