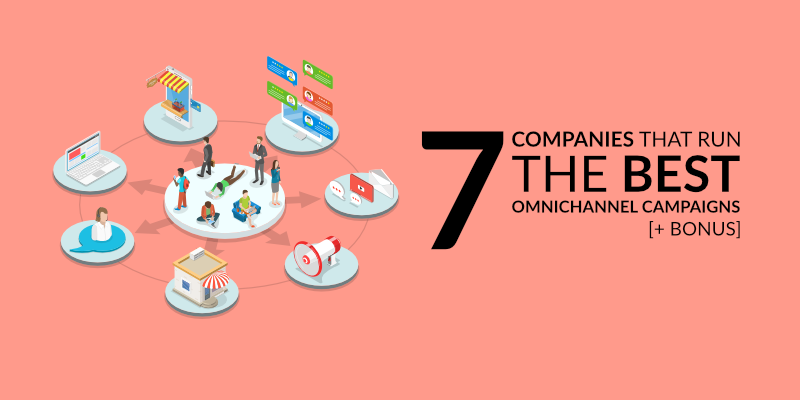 Since we entered the 21st century, we're all becoming more and more involved in communication with the help of various devices. In the last 10 years mainly with Internet-connected ones.
As technologies develop, they become more affordable year by year, which by now has led to the fact that almost everyone has at least one Internet-connected device always at hand.
(Which one are you using right now, to read this piece, by the way?)
As an eCommerce business owner, you should always, always, always keep that in mind — today's buyers have an omnichannel way of thinking.
You might say: 'Hey, but I'm already on the Internet, is that not enough?'
Well, it's not. To be at the top, you have to be on several channels, available even from a wi-fi connected refrigerator.
To prove myself right, I'm not going to refer you to any statistics someone very important gathered or research someone very smart performed. What I am going to do here is to provide you with a few real-life examples of the companies that benefited most from being on multiple sales channels.
Let's put it off no more and get the ball rolling.
What is Omnichannel Experience?
Did you realize omnichannel and multi-channel are not, in fact, the same? Similar, yes, but not quite. Let us compare and contrast these two terms.
Multi-channel experience means you have a selling website and your brand is present on YouTube, Twitter, Facebook, etc. Most eCommerce businesses do that, they connect with their audience by these means, usually separated from each other.
Omnichannel experience rather means all these and other sales channels are integrated into each other, providing your customers with a seamless experience, no matter which device they use to interact with you.
You can't say your strategy is omnichannel unless the channels are coordinated, integrated, aiming at one and the same goal.
Companies Who Nailed Omnichannel Marketing
For inspiration, I have revised 7 eCommerce brands that run the best omnichannel marketing campaigns.
1. ASOS
ASOS is a world-famous British multi-brand outlet.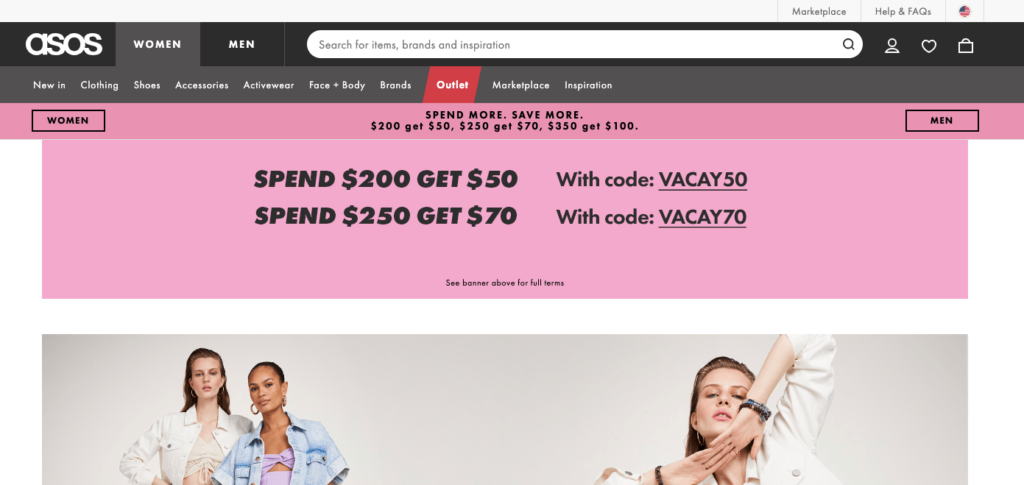 Apart from the eCommerce website itself, ASOS has a selling Instagram page where they interact with the followers, promote and feature their products (of course), give advice on style, show the life in ASOS behind the scene, and engage buyers into showing their products being used.
But that's not all. From the personal information page and almost every story, you can seamlessly go where? Right you are, back to the eCommerce website.
Besides, they're on Facebook and Snapchat. And although they post different content there – according to each platform's target audience, they don't seem too far away from the brand's overall looks, aims, and strategy.
This is all in terms of social media, however, I'm not even nearly done with ASOS's customer experience.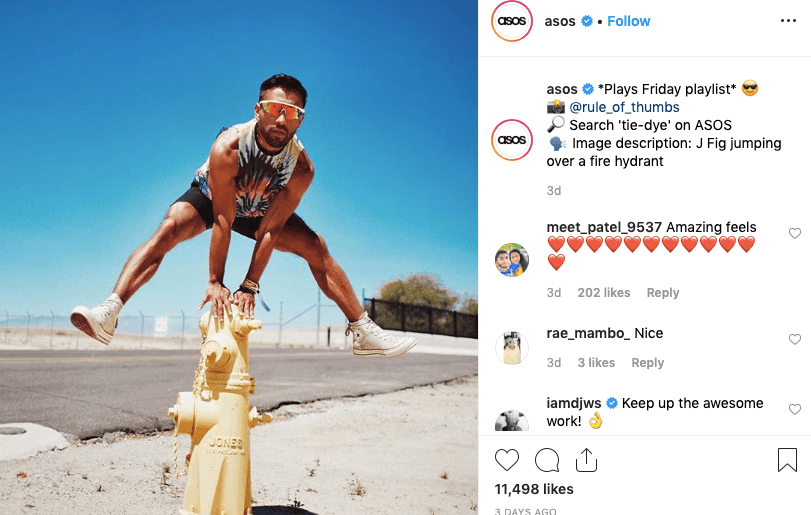 Great as they are in terms of gaining brand popularity and overall Internet exposure, a social network is only part of ASOS's omnichannel strategy.
Another wonderful thing ASOS have for cross channel selling is their own marketplace. And although it's not for every online store to have, it remains a great selling point for ASOS.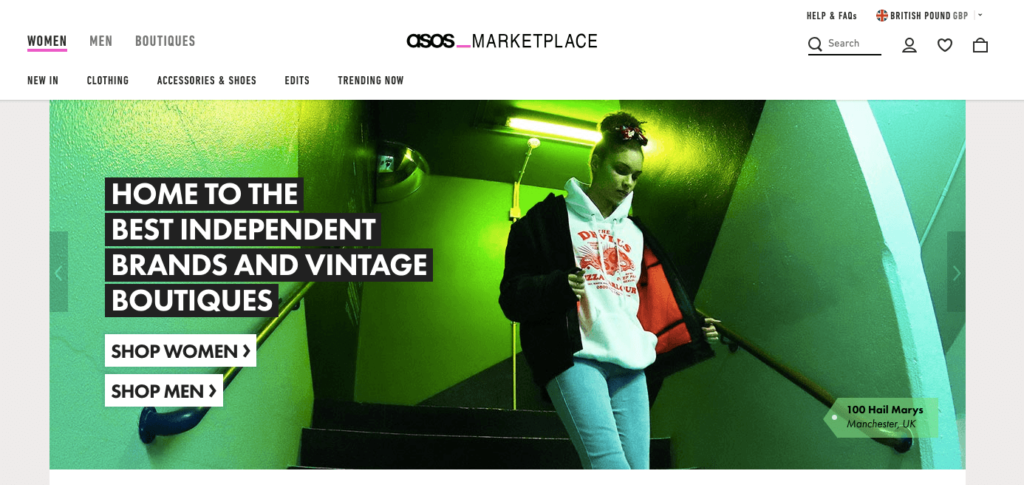 And last but not least (not at all least) is their mobile app. Yes, I truly believe many modern online stores should have one, too. Because without one, you're missing out on all those clients who prefer to use a smartphone instead of a laptop.
And let's face it, once a client installed your mobile app, they're going to return. So although it can cost you quite a few doublons, it can bring in so much more cash! It's really something to think through.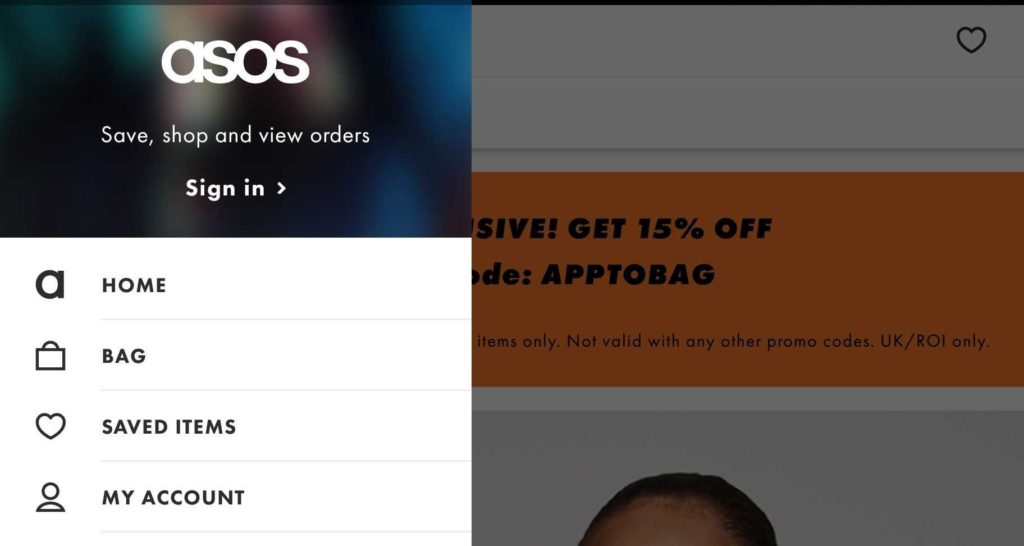 2. IKEA
I'll take a guess here and I'm quite sure I'll be right. Everybody knows IKEA.
For those who are having difficulty remembering where they heard it, IKEA is a Swedish brand of everything for home: from a teapot to a carpet to a sofa to a lightbulb to a bookshelf to a curtain to a… Whoa, I think I just passed out for a moment! 🙂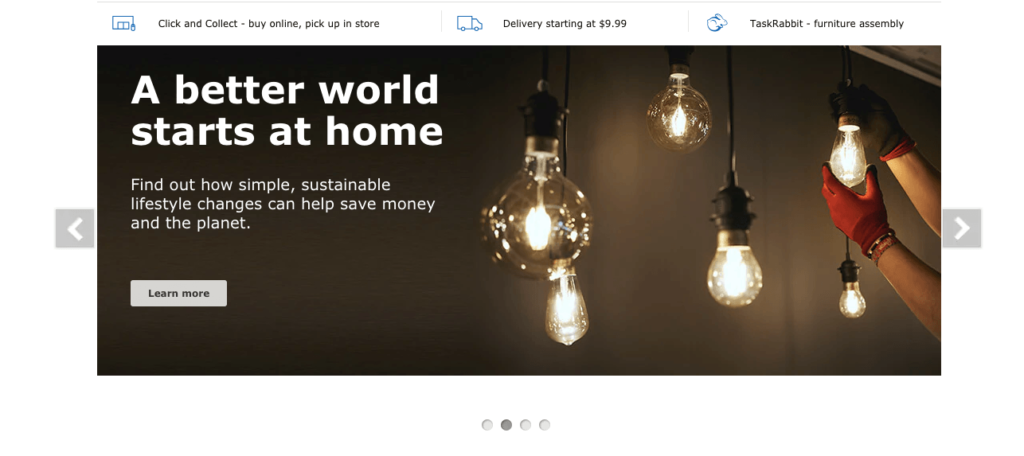 Anyway, back in 1943, a 17-year-old Swedish guy Ingvar Kamprad opened his first tiny brick and mortar store. Now IKEA counts 424 physical stores in 52 countries around the world.
Be it only a physical store chain, huge as it is, the world probably wouldn't know IKEA as it does now. Although they went online long ago, they only used to present an online catalog to complement the annual printed ones.
Only in 2017, IKEA launched what they call an online shopping interactive catalog as well as a shopping virtual assistant web application.
This is so much more than just an eCommerce store that consists of a catalog, a number of buy buttons, and a checkout page. It has a gift registry app, which is smart, taking into account that many young people (that are IKEA's target audience) will want to shop for wedding or homecoming gifts there.
It has a planning tool, and a very handy one at that, for those who are decorating a house or an apartment. Their customer service team is also at hand to help you – and for free. If that is not a client-oriented strategy, then what is?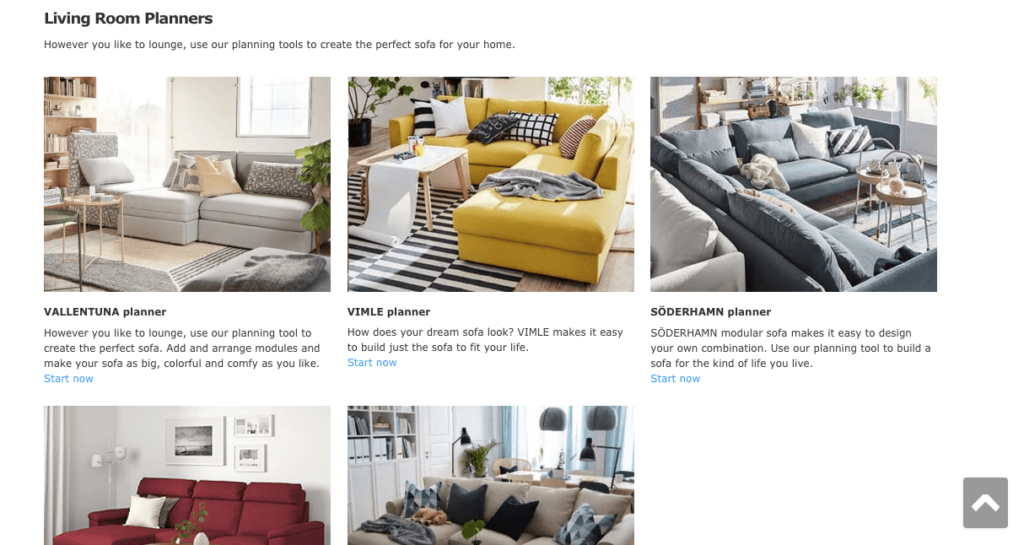 They have a blog slash forum choke-full of design ideas and even entire projects that use IKEA products. A void of inspiration, truly.
And the online catalog/shop together with the brick and mortar stores are obviously united with some kind of inventory management system because every product page shows the physical store nearby where the item is in stock (or out of stock, that also happens!).
IKEA is present in all major social networks. I particularly like their Instagram feed, because in addition to the awesome design ideas, they give product information, so you can easily locate the item you liked in the catalog.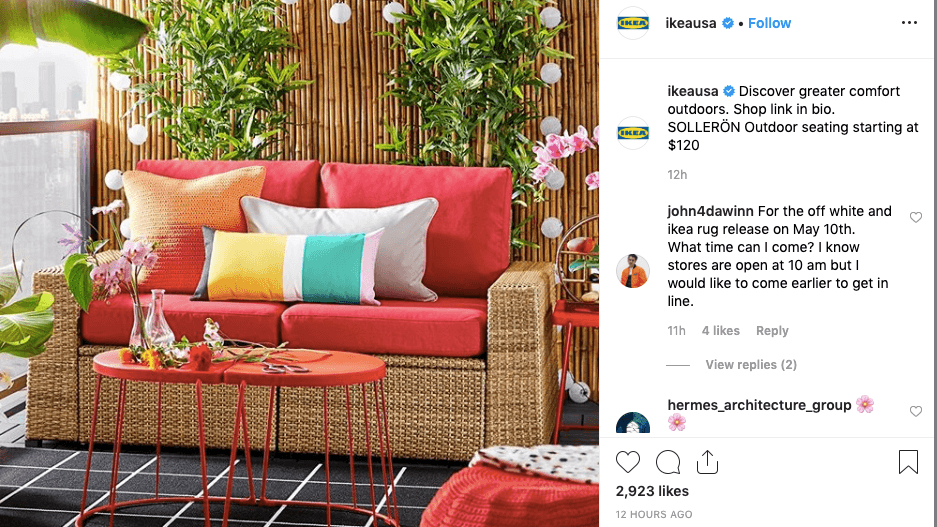 I already mentioned their mobile app, didn't I? IKEA has a complex one. I don't mean it's difficult to use but its functionality is extensive.
It has a shopping list app integrated, a barcode scanner for easier navigation in a physical store, a place where you can register for the IKEA Family club, a special offer page, and an online catalog. And what touched my heart to its deepest is they have search by a photo! I've been in eCommerce for 7 years, and it impressed me, because it's a rare thing, really.
And don't even get me started on IKEA's advertising campaigns, because they are just perfect: well-tested, thought through, spiced with a tinge of humor.
3. AliExpress
It's one of the most popular and fastest-growing online marketplaces on the globe today. And they are, too, nailing omnichannel marketing. Here is why.
'AliExpress have an online store' is the wrong thing to say. AliExpress has a huge online marketplace where you can buy literally anything from a bobby pin to a motorcycle. Yes, even a motorcycle!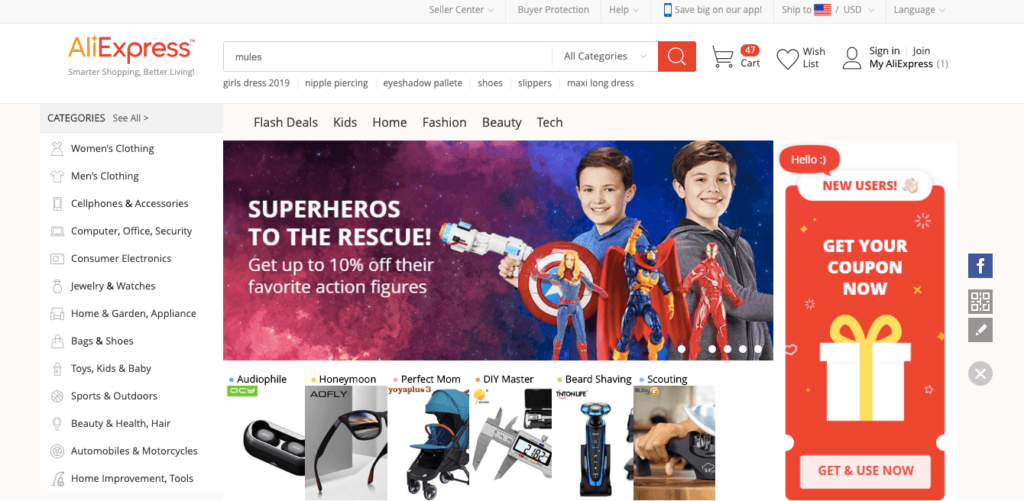 But I wouldn't say Ali rocked multi-channel selling if the online marketplace, even such a huge one, were the only place to buy from AliExpress.
They also have a mobile app, and they encourage the buyers to shop thereby providing lower prices compared to the web store.
They are present in all social media but Instagram is their network of choice. They obviously use Facebook and Instagram Ads to promote their products, because in the Instagram feed I see a whole lot of ads by AliExpress.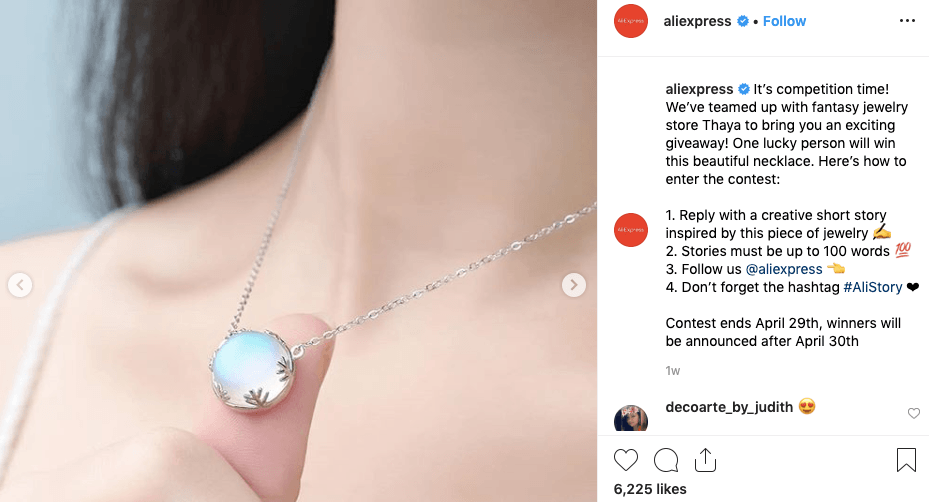 AliExpress' inventory management system must be a rather complex one, what with all the vendors, combined orders, split revenue, disputes, chargebacks, etc.
However complicated Ali's structure is, shoppers feel no pain browsing through it, the sales process is as smooth as it can possibly be. The one-click checkout alone makes all the difference.
By the way, from what I can see, AliExpress vendors also sell on multiple channels, as most of them have their own online stores apart from the ones on the Ali marketplace. So if you're thinking of starting your own multichannel marketing campaign, you can start selling your products on AliExpress, why not?
4. Etsy
Etsy is another big marketplace that specializes in selling handcrafted things and antique materials. All the products there are unique, one of a kind, which makes Etsy, some people say, a black hole when you start shopping there. 🙂
Unlike IKEA, Etsy started online (it's relatively new, too) and there isn't a single brick and mortar store. However, this doesn't stop them from building their very own omnichannel campaign. Here is how they do it.
First of all, there's a single website, a marketplace, to be exact, where thousands of vendors can sell their own handcrafted goods.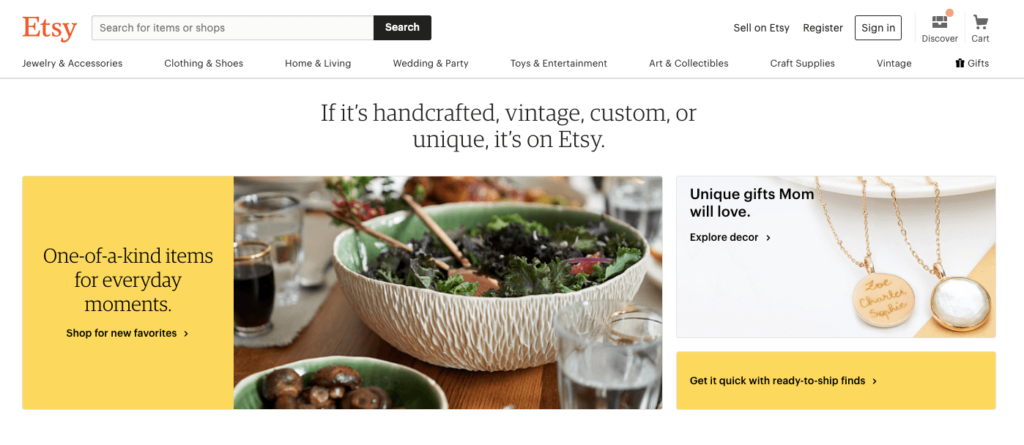 They are present in various popular social media, but I guess their best shot was Instagram and Pinterest, being made for those kinds of things: beautiful and inspirational.
You can seamlessly go from either of these social media networks to the website. If you liked any product featured in a post or a pin, you can proceed straight to checkout. I must say it's a very wise decision: one doesn't have time to think through and buys impulsively. I don't think one regrets the decision afterwards though – just look at what they sell!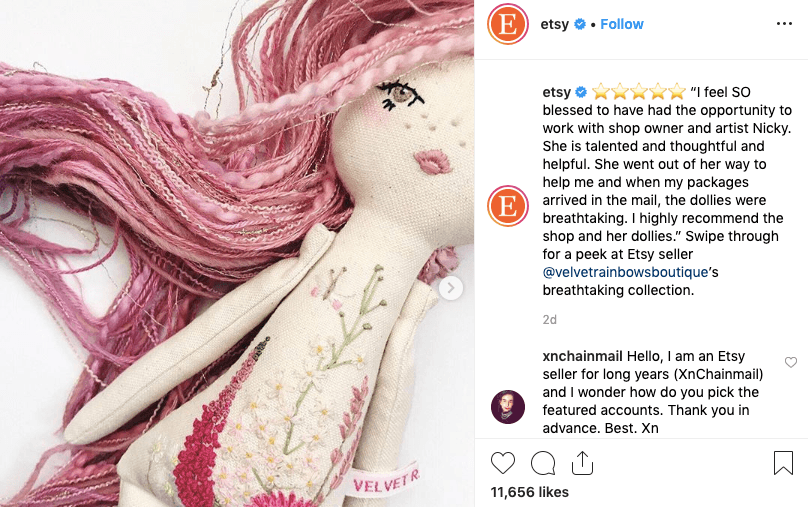 There's a smart mobile app as well, that's integrated with the web marketplace tightly. The user experience is smooth, and it lacks the bright and shiny stickers, banners, etc. that do distract in apps like AliExpress. The tone is somewhat soothing, calming, meditative if you will – just like the rest of Etsy's channels.
5. Disney
Disney by now is far beyond a cartoon factory, it's a huge corporation that's famous around the world.
First things first, they do have an official website, 'home for all things Disney'. In this website, you can find anything related to Disney's cartoons: cartoon character toys, computer games based on cartoons, theme songs, the movies themselves, and of course, tickets to the most famous theme parks – Disneyland.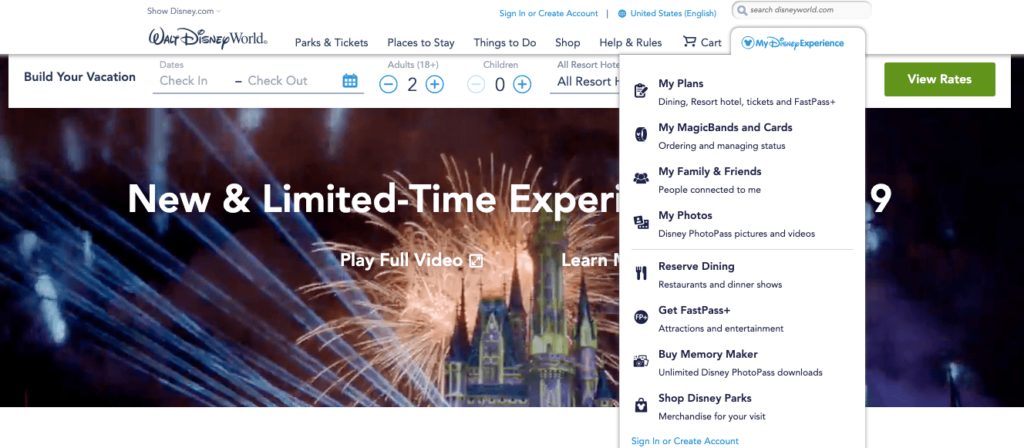 All that is neatly categorized, although located in one place, you can switch between the official toy shop to reserving tickets to Disneyland literally with a tap on a screen. Or a click of a touchpad. Did I say already that the navigation is equally perfect from any Internet-connected device?
Although online booking takes you to a different website, the transition is fast and it brings you to another most awesome place. Not only can you reserve tickets or a tour to Disneyland here, but also plan your whole trip, get special offers, and even book a nearby hotel to stay.
Another cool thing is the novice – the so-called FASTPASS. I will not bore you with the whole concept, just one small thing. With a certain FASTPASS plan comes a special wristband, or a MagicBand, that can be used as a pass to the water or theme park, a key to your hotel room, a credit card to pay for anything in the theme park or at the hotel.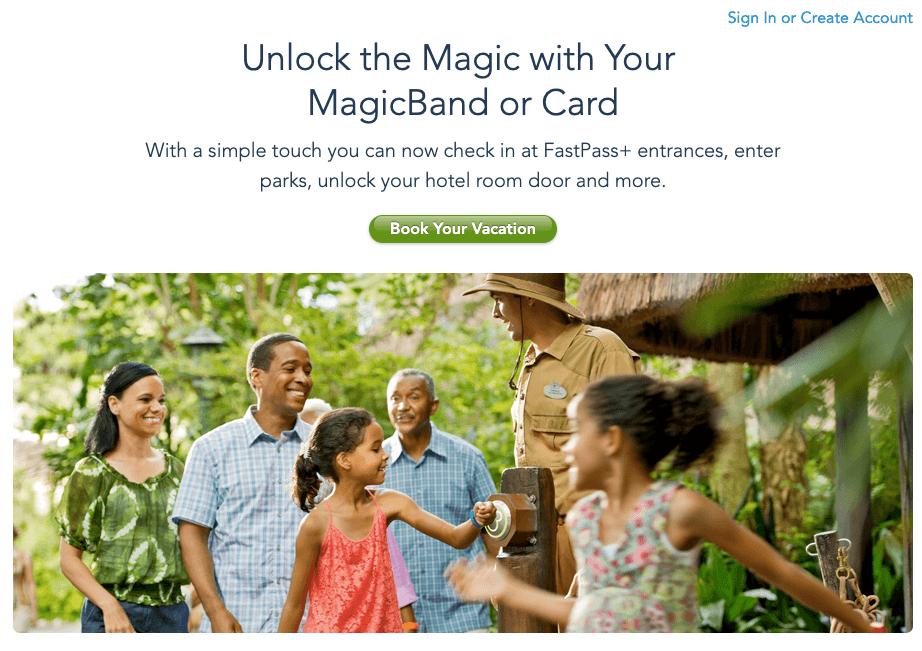 Really an all-in-one experience!
6. Adidas
Adidas is one of the oldest and most well-known German sportswear and equipment producers. It started manufacturing shoes from old car tires and evolved into a €22 Billion annual turnover company.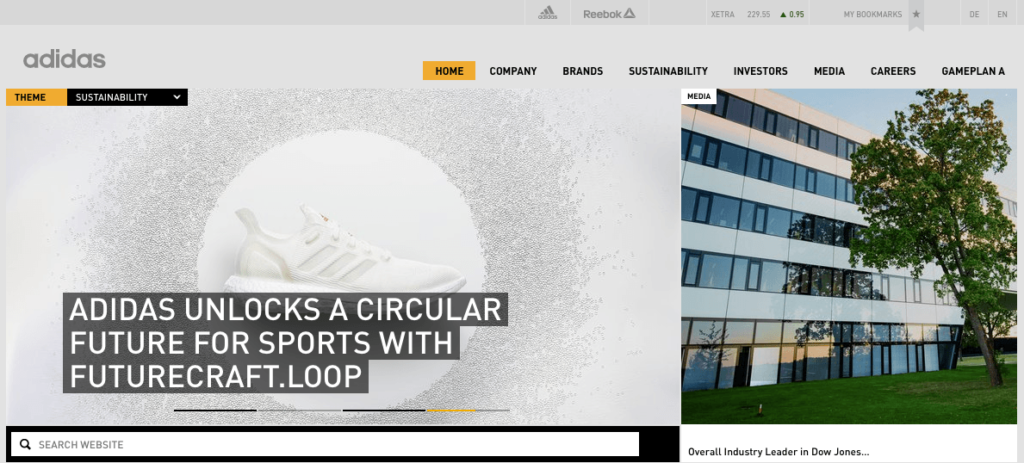 They have an online store of their own but they don't stop there. Having gone through their ups and downs since the 1940s, they know exactly which marketing strategies will bring the most fruitful results.
First of all, it seems they appear in all sales channels available out there: Google Ads, Facebook & Instagram ads, they even sell on YouTube. The Adidas brand is present in every possible major sportswear store, both online and physical. You can buy Adidas outfit in all popular marketplaces: ASOS, Amazon, YOOX and so on and so far.
[Smart Tip: You can do that too, you know. Many online stores start their omnichannel experience from selling in big marketplaces. Why don't you try out selling on Amazon, for example, and see how it goes?]
Adidas have their own mobile app, too. It's a combination of an online store and a sports blog, more the first than the second.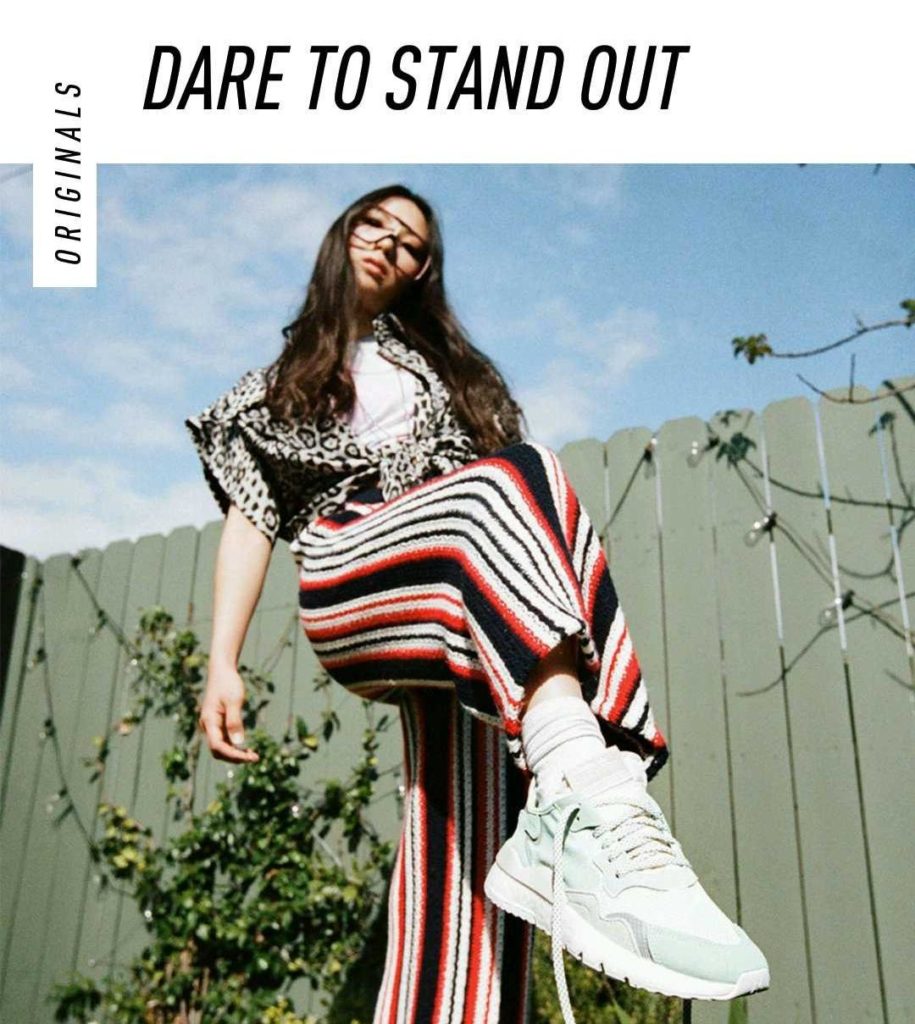 7. Xiaomi
Wow, that's one fast-growing company! Established in 2010, it became the largest smartphone producing company in its home country of China by 2014. By now, its popularity expanded widely beyond China, one of the reasons is the affordable prices for their products and their high quality.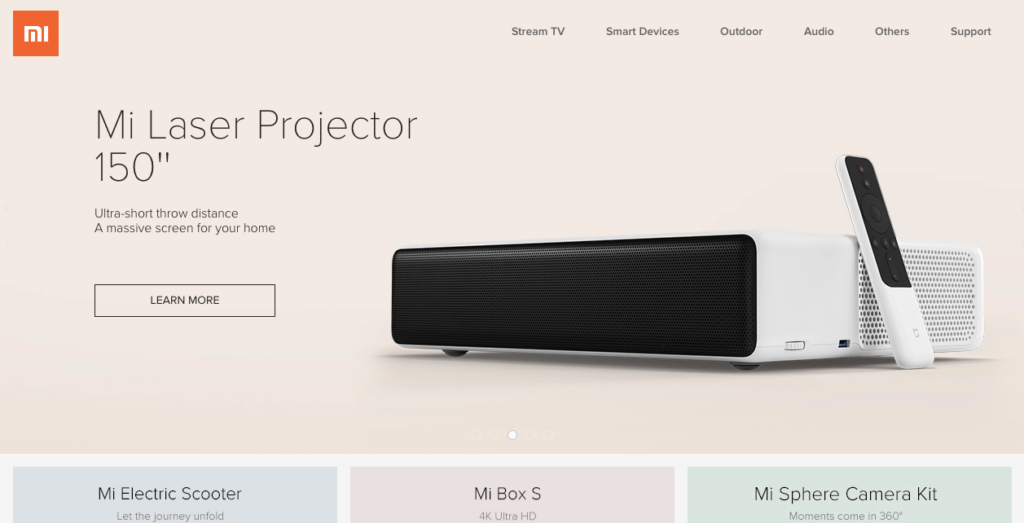 Certainly, another big reason for their success is Xiaomi's marketing strategies of choice. Over the years, Xiaomi's chairman and CEO adopted Steve Jobs's somewhat aggressive manner of advertising, a very similar one, indeed. Taking into consideration the fact that Xiaomi is a direct competitor for Apple, that was a wise choice, after all, its fame only a step behind.
Xiaomi took up producing every possible piece of electronics: smartphones, devices for TV streaming, cameras, earphones, electric scooters, even smart home appliances. The list doesn't end here, of course, but you get my point.
Some things that are out of their field of everything electronic, are produced and distributed by Xiaomi's many subsidiaries.
Xiaomi and its daughter companies are present in every big marketplace, like Amazon, eBay, especially AliExpress. There they have several official stores, a number of official resellers and a hundred unofficial. That is apart from its own online store.
Although unlike IKEA, the company started online, then went offline, it doesn't make them less popular or less successful. Xiaomi's physical Mi Stores operate in 62 countries by now.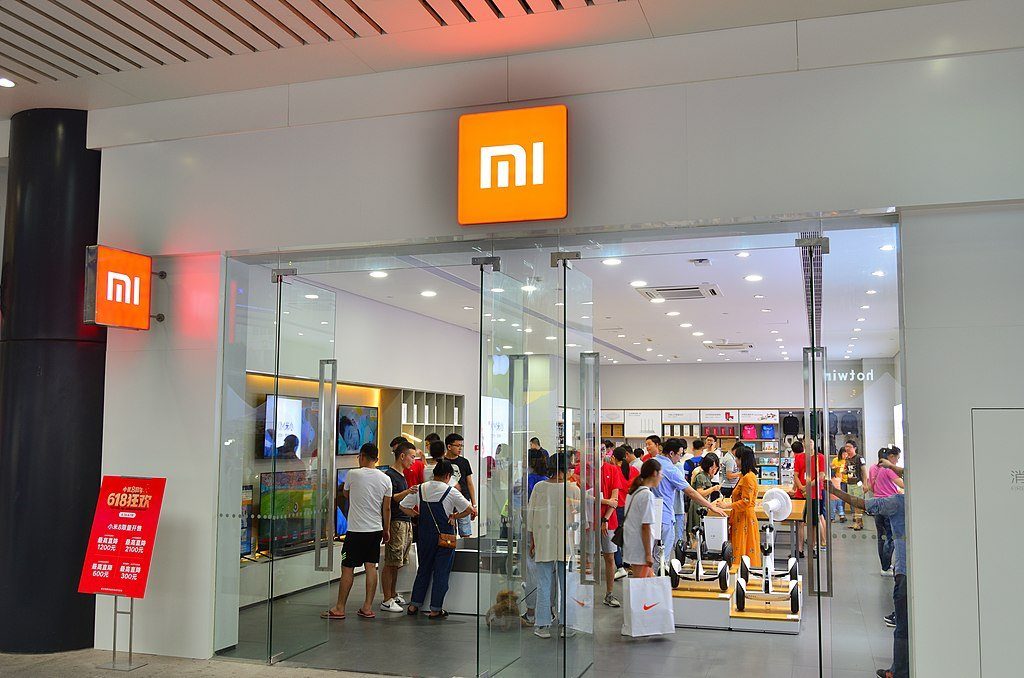 Bonus: McDonald's
Didn't expect that company to come up, did you?
I guess everyone knows these fast-food restaurants, they open in every more or less big city around the world. And strictly speaking, McDonald's doesn't belong here, you're right. This is probably the most successful SINGLE-channel company.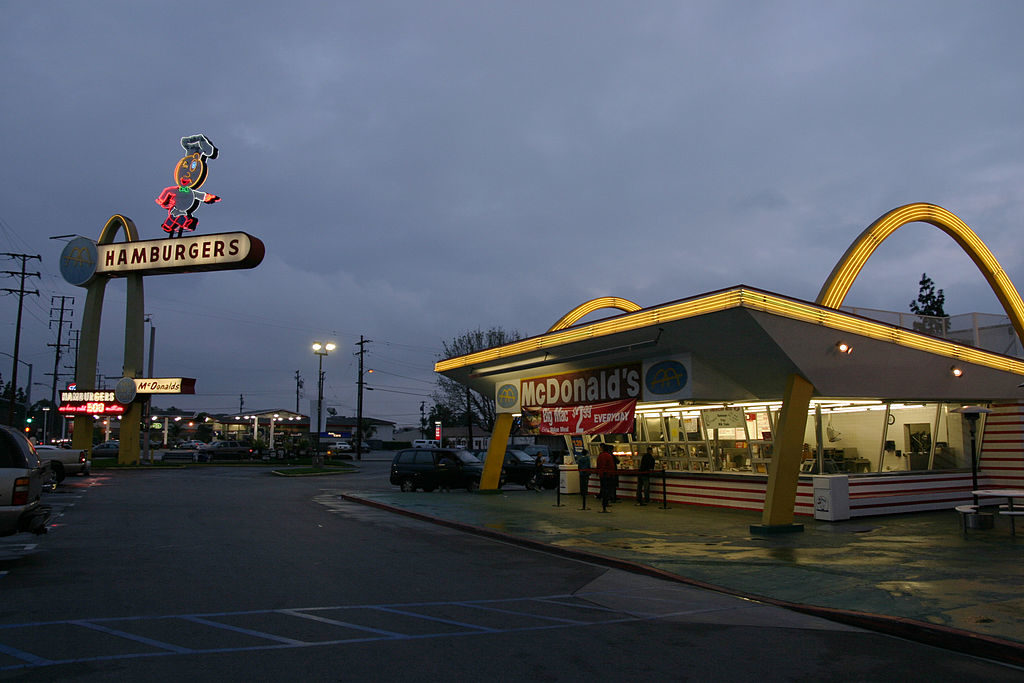 Well, that's not entirely true, they just adopted an OFFLINE omnichannel strategy as opposed to the online ones described above.
They do have an official site as well as their own mobile app but they are mainly for finding the nearest physical restaurant.
But offline, they have a wide range of channels, look!
Apart from McDonald's classical restaurant most often combining the counter and drive-through services, there are several other formats:
– McDrive. The same drive-through format, only without counter service or seating. They are often located near highways.
– McCafé. It's a coffee-house style cafe chain that started in Australia but is now spreading all over the globe.
– Create Your Taste. In CYT kiosks, people are supposed to choose the ingredients for their burgers.
– McExpress. These are located at gas stations or shopping malls, have a limited menu and limited seating.
To add to those, there are a number of kosher McDonald's restaurants, playgrounds, or McDonald's PlayPlace, and McDonald's Next. The latter resembles an online store in a way because it offers digital ordering. But they don't deliver, so it's rather offline, too.
To sum up
Omnichannel marketing strategies are certainly a wise choice, and they can suit almost every company – this is all I want to say here. You are the one to choose which omnichannel strategy to adopt, and that's a tough choice, no doubt. But once you've made up your mind, starting to sell via multiple channels is not that difficult.
One thing I can tell you for sure: with enough thought given, you'll surely pick the right way for your company. And if not – well, everyone makes mistakes, but only the smart ones learn from them.
I hope these examples along with the definitive articles on omnichannel marketing will give you a clear idea of whether they are right for you or not.
---