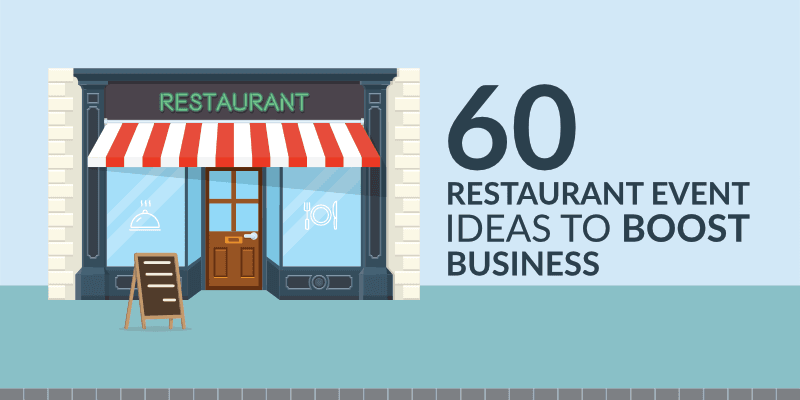 If you're looking for restaurant event ideas, you've come to the right place.
Holding an event in your restaurant or bar can be a great way to attract customers during quiet periods. There are events to suit every business, including quizzes, VIP experiences, guest appearances and celebrating special occasions.
So much so that you can offer a different restaurant event every month – or even every night if you wish!
Many people will be tempted to your doors with a theme night, special offer or unique experience. Especially if you're targeting millennial customers who value experiences over other expenses.
Over three-quarters of Millennials spend more on experiences that build memories than buying physical goods. This generation is growing in disposable income, so their spending habits will drive the future of the economy – and probably your restaurant.
To inspire you to find the perfect restaurant event ideas, we've created the ultimate list of restaurant events.
Themed evenings for your next restaurant event 
Decade nights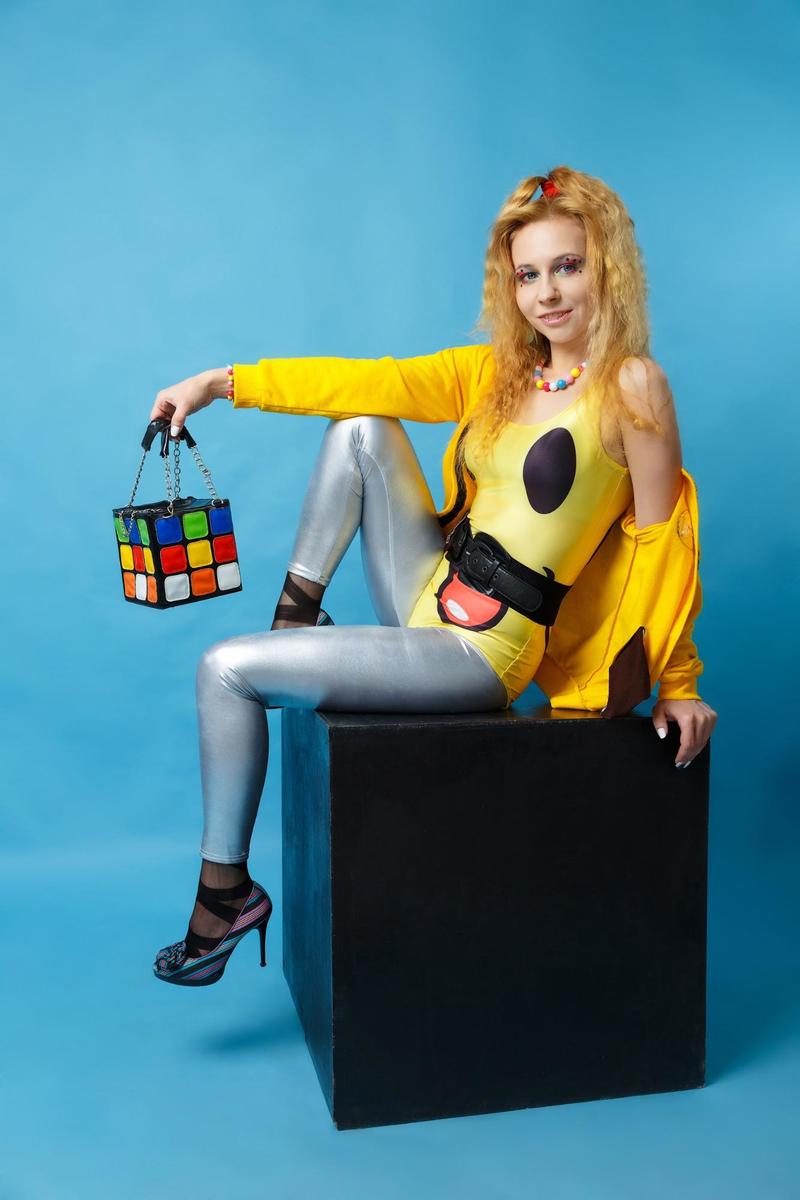 Decade nights are a brilliant way to bring some nostalgia to your restaurant and target different generations of customers. Organise live music for the evening and serve up classic food and drink from the era.
Pineapple upside-down cake was the height of sophistication in the 50s, whilst everyone was tucking into spaghetti bolognese and banoffee pie in the 70s.
Encourage your customers to dress up, bell bottoms for the 80s, swing dresses for the 50s and so forth. We assure you, customers will love these events.
Fantasy evenings

Instead of keeping it real, why not tap into current fantasies and trends? Have an 'under the sea' themed evening at your restaurant featuring mermaids, seafood and magical underwater decorations.
Or go with a unicorn trend and encourage people to come and dine on unicorn-themed food and drink.
These events tend to be pretty Instagrammable too, so you'll get a social media brand boost when hosting them.
Offbeat Holidays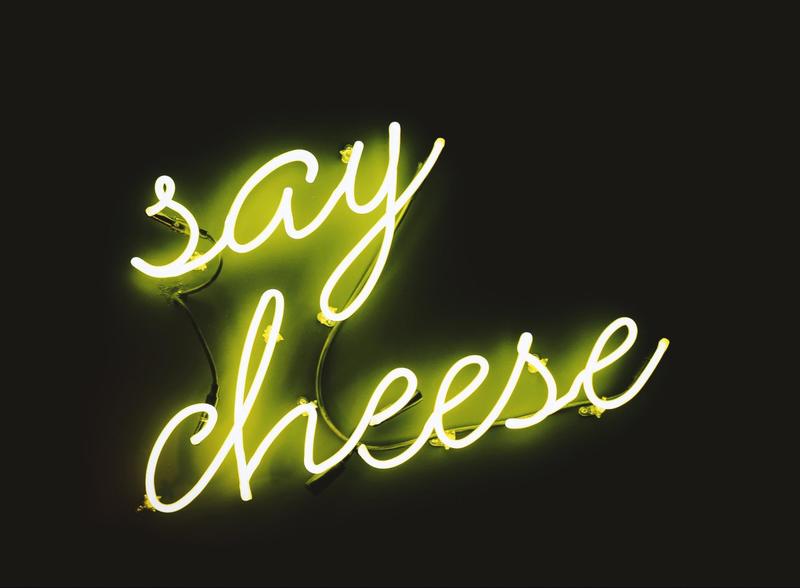 Stand out by taking part in themed days that hardly anyone has heard of. National Unicorn Day, National Cheese Lover's Day and Peanut Butter and Jelly Day are just some occasions you can be involved with.
Hold a cheese tasting day at your restaurant featuring unusual local varieties, or have a competition for the best PB and J sandwiches. Plus, it's unlikely that your competitors will be holding similar events so you will attract new customers in the process.
Leverage bigger events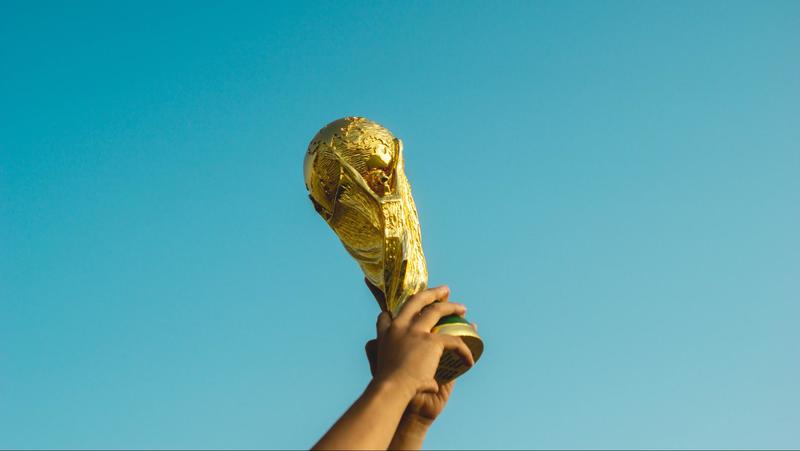 This idea is effective because there's nothing like the Superbowl, the Euros or the World Cup to attract huge crowds. If you can, get involved in these events and celebrate wins or commiserate losses alongside your customers.
You can offer themed food or cooking classes from the regions that teams have come from, hold a sweepstake or create dishes from the history of the sport. Pies and pasties anyone?
Calendar restaurant events
Mid-January: Resolution ruiner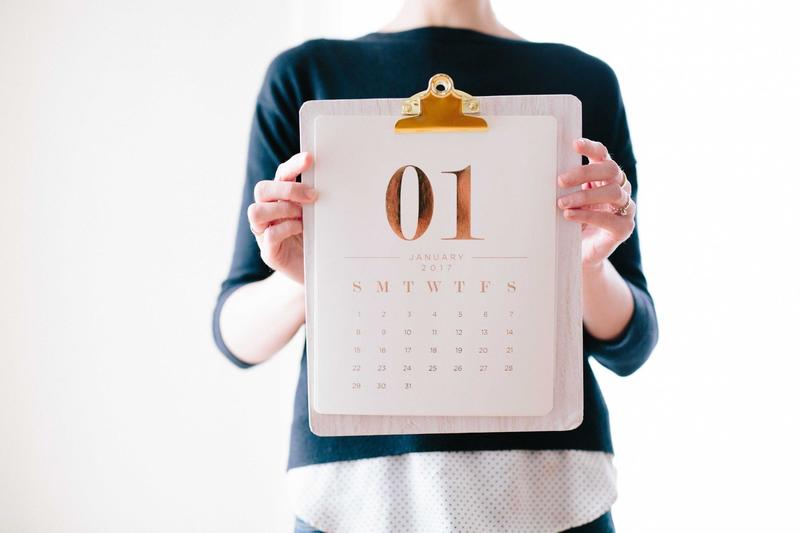 Having a few events planned throughout the year helps you plan and market it effectively.
Kick-off with a resolution ruiner party held a few weeks into January. Offer up your finest drinks and tastiest (most indulgent) dishes.
You could even offer a discount on your most resolution-ruining menu items.
Groundhog Day Event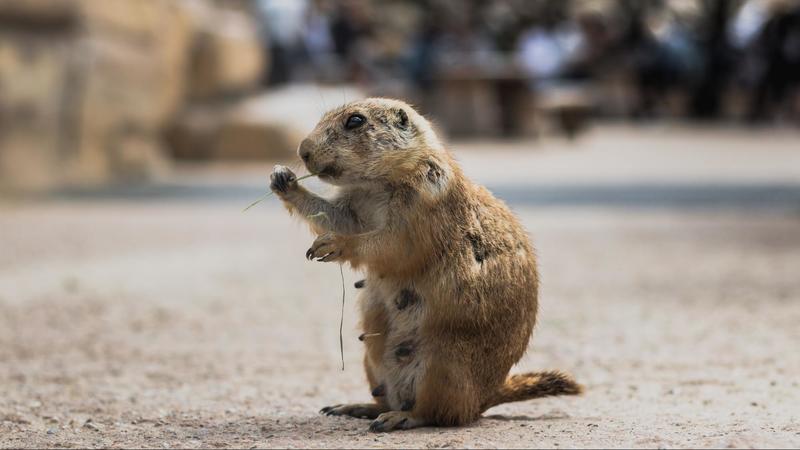 Base this event on either the popular film or American/Canadian holiday. The Groundhog Day film features a reporter who experiences the same day over and over again.
Do the same for your customers by repeating the same order or actions throughout the night. Have your servers greet customers several times. Send them the same food. Just make sure they're in on the gag.
Pi Day
March 14th is Pi day because the number begins with 3.14. Of course, another spin on the word is pie, so offer up your tastiest pies to celebrate this famous number. Alternatively, you can offer all your dishes for £3.14 or a set course menu for £31.40.
April Fool's Day Event
Play pranks on your customers or encourage them to do the same for exclusive dishes and discounts.
If practical pranks aren't your thing, you can hold a 'best joke' competition and award prizes for the funniest gags coined by your customers.
Alternatively, you could host a comedy night and invite a well-known comedian to your restaurant event.
Social media adds another level to this, so share your funniest happenings online to boost your brand's awareness.
Star Wars Day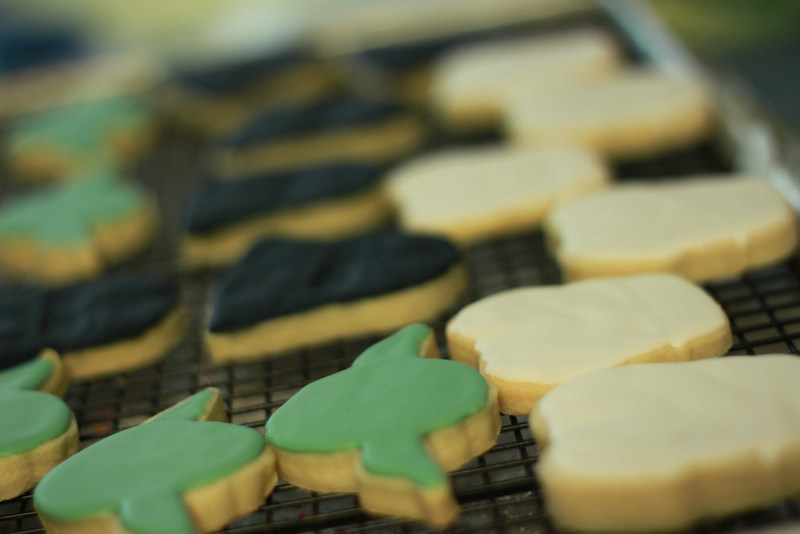 May the force be with you on May the fourth. Give your customers an event that's out of this world, with Star Wars-themed food, drink, and costumes.
If you're up for the challenge, re-create some of Star Wars' iconic sets, the Mos Eisley Cantina bar on Tatooine, for example.
Oktoberfest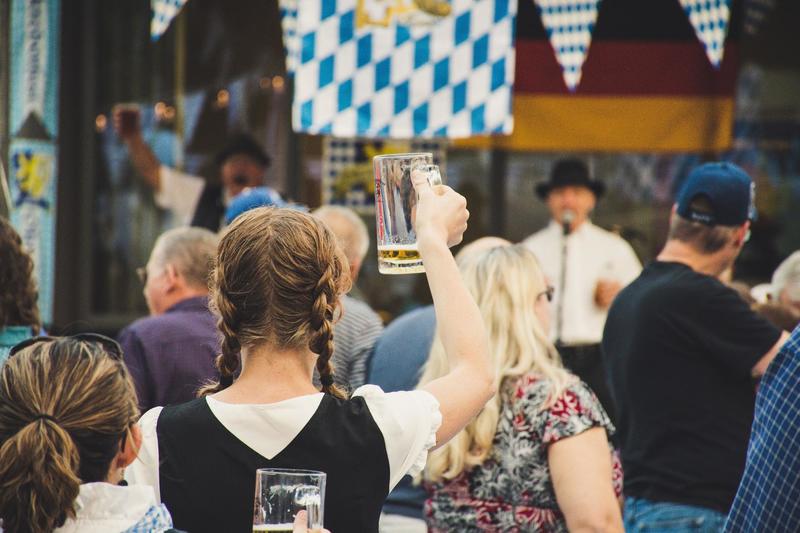 This takes place in early October and has become increasingly popular with 6 million visitors to the beer festival itself.
For customers who haven't booked a plane ticket in time, you can still offer a taste of the action Serve up German specialities like bratwurst, soft pretzels, and schnitzel.
All washed down with a pint of German beer.
Black Friday hideaway
Encourage hungry shoppers to come in for a bite with some Black Friday special deals. Team up with local shops and offer discounts to customers who have purchased items from a partner retailer.
Or, you can attract potential customers who are avoiding Black Friday completely by offering non-Black Friday participation perks and store coupon amnesties.
Family days (Mother's Day, Father's Day, Children's Day)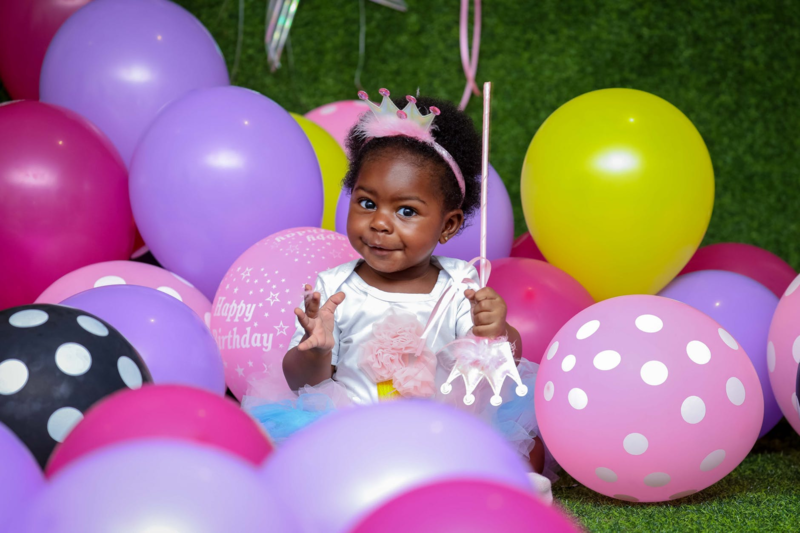 Most restaurants will be involved in Mother and Father's Day, but did you know that some countries celebrate Children's Day as well?
Extend the love to other parts of the family by holding a special event. International Children's Day is celebrated on November 20th, so plan to hold kid-friendly competitions, arts, and crafts, dancing, and cartoon watching on this day.
Ugly Christmas jumper competition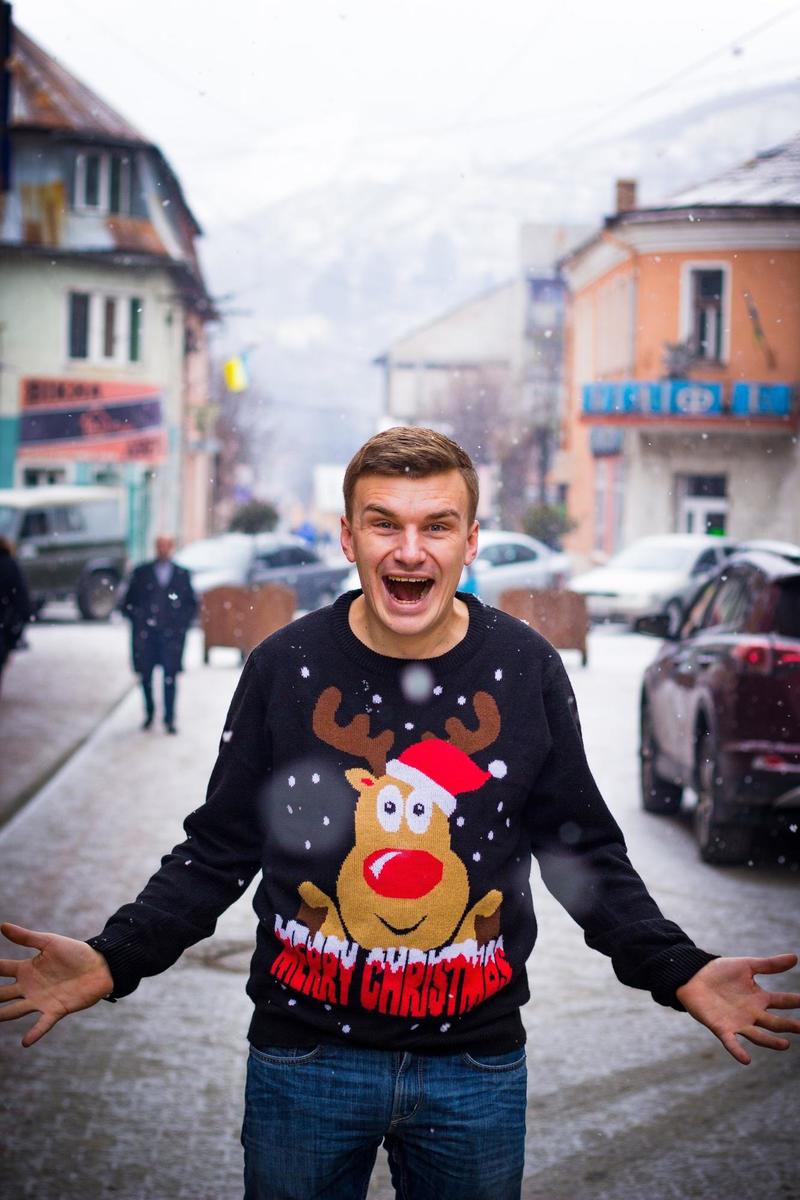 Everybody loves an ugly Christmas jumper. In the run-up to Christmas, restaurants will often be packed for the first few weeks of December with office parties and friends or family gatherings.
Right before the big day, however, many customers are tightening their purse strings and appetites.
To attract customers to your restaurant during this week, hold an ugly Christmas jumper party.
Share the best (or worst?) dressed on your Facebook and Instagram page and offer a free meal or tipple to the wearer of the ugliest jumper.
Valentine's Day and Singles' Day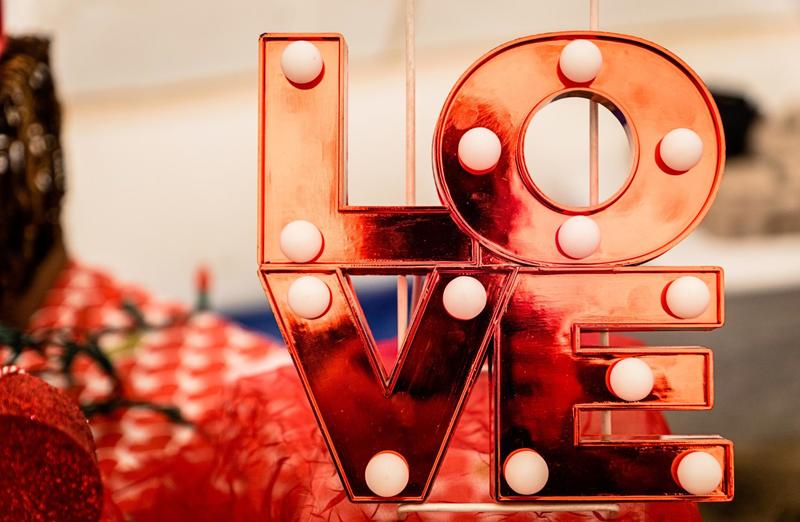 Our 14th restaurant event idea has to be Valentine's Day. Occurring on February 14th, the day has become synonymous with couples. But it doesn't have to be that way.
The 15th is Singles Awareness Day, offering you a great opportunity to hold a speed dating event. You could also have open mic night to break the ice beforehand.
For couples, do something a little different, with a 'How well do you know your other half?' competition or blind tasting event.
Traffic light party event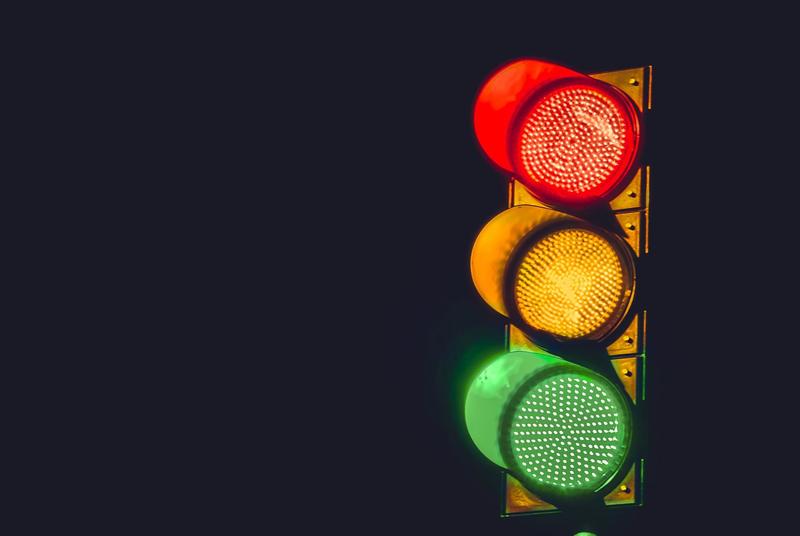 Invite customers to a traffic light party where each guest wears a red, yellow or green ribbon or wristband to highlight their relationship status.
It's a part-party, part-speed-dating event. Red means taken, green means single and yellow means "it's complicated". You can also serve traffic light-coloured food.
You could also advertise this event on your local radio station to attract customers on the night.
Lock and key party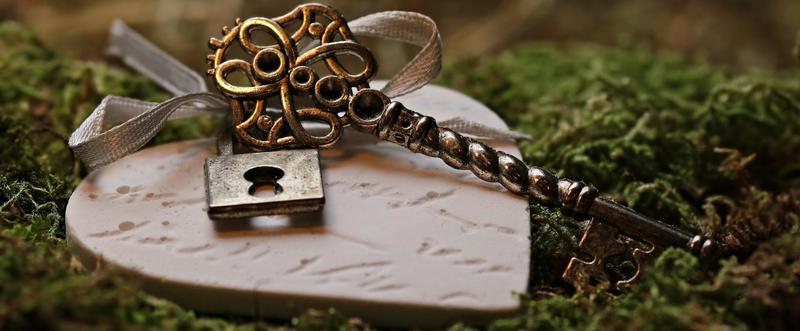 A fun spin on a traditional speed dating event, a lock, and a key party involve customers wearing either a lock or a key on a chain around their neck.
They then have to find their corresponding lock or key. It's a fun icebreaker and you never know if love will blossom on the night!
Date nights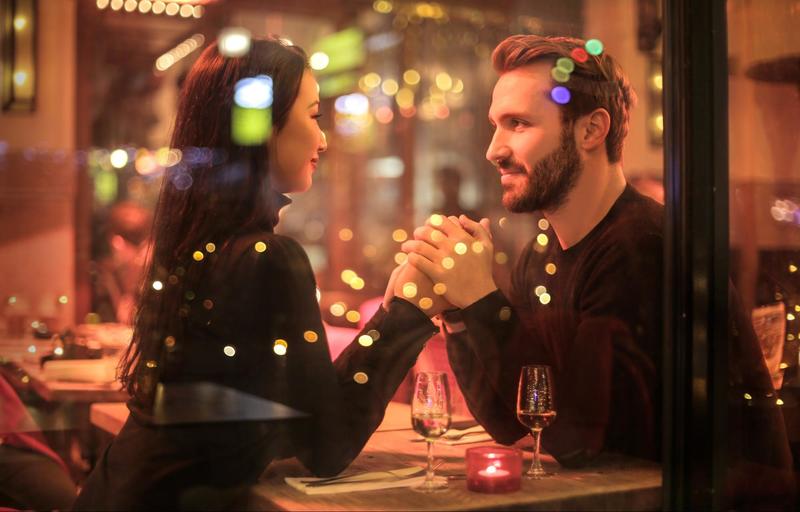 Hold special date nights for couples who need a regular space in their diaries to keep the spark in their relationship.
Often, new parents will do this or long-established couples. Keep the date regular, say, the first Thursday of the month, and you'll soon build up some loyal customers who will keep coming back to enjoy a romantic evening together.
Be charitable with these restaurant event ideas
Charity auction event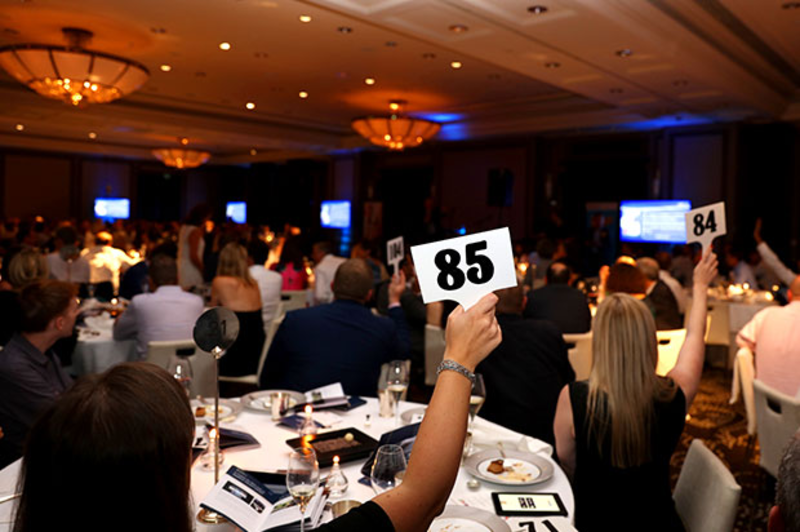 A charity auction can be a great way to give back to your community and attract a customer base who otherwise may not have dined at your restaurant.
This takes a bit of planning, so start early by asking around for donations and partnering with a local organisation.
Tip: This is another event you could get your local station to advertise so that you can bring in as many donations as possible.
Charity nights
Instead of an auction at your restaurant, you can hold a themed charity night in honour of a specific cause. A breast cancer charity night could have pink drinks and food to reflect the cause's pink ribbon.
A wildlife charity night could feature animal-themed food, drink, and staff uniforms. You could let out your wild side with leopard print and tiger stripes.
Charity runs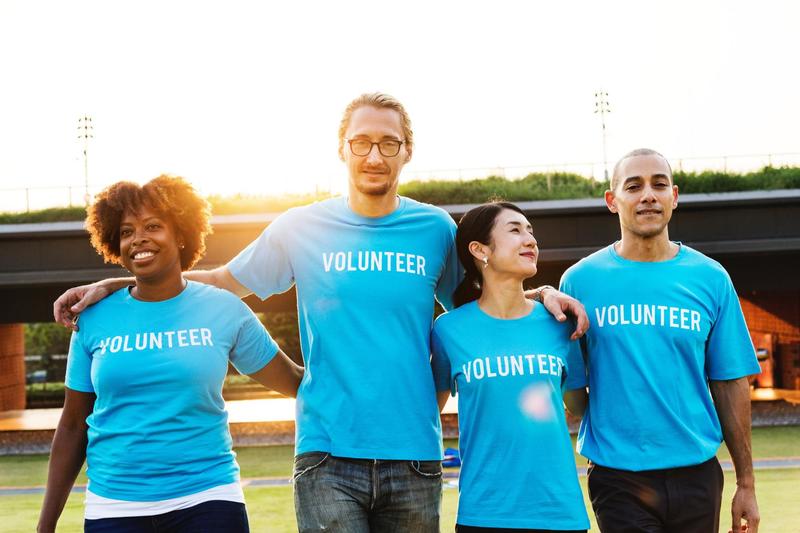 As a team-building exercise for you and the staff who work at your restaurant, why not take part in a charity sports event like Race for Life?
You can publicize your employees' progress as they train for a race, or even hold a sports event within your restaurant (with exercise bikes and rowing machines, for instance).
Moreover, you can also organise live music for the event to get everyone energised.
Partner with a local gym or charity to offer healthy food options for their race runners.
Go local with these restaurant event ideas
Sponsor a local team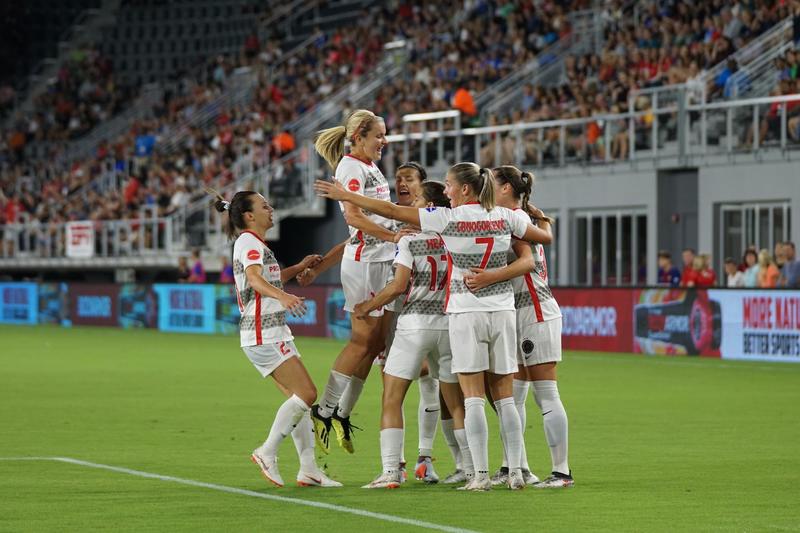 Sponsoring a local team will get your name out there in the local community. Your logo will be displayed on their kits and maybe a local stadium!
Invite the team to dine after games or offer post-game discounts for attendees. If you're feeling particularly generous, you can also offer the team a free meal if they win a big tournament.
Get ready for radio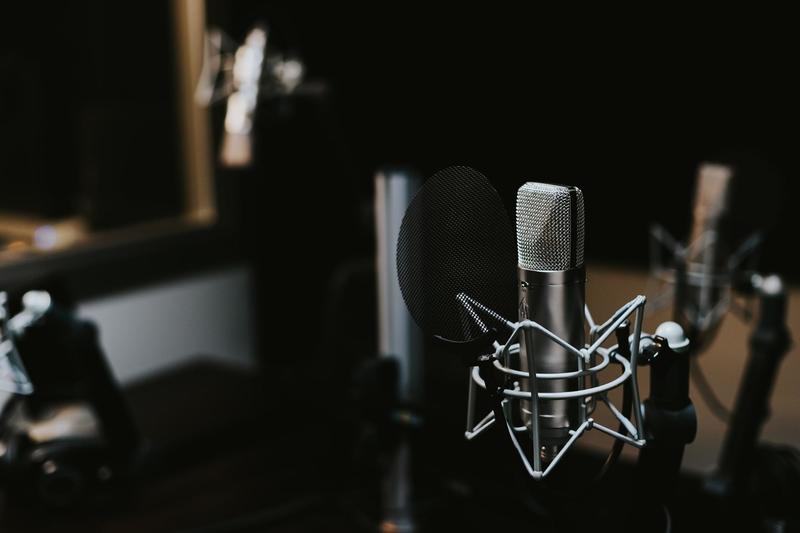 If you always hear that you have a face for radio, now is your time to shine. Invite your local radio station to your premises and have them broadcast remotely from your restaurant.
Some will ask for a payment, but you could try and trade something instead. Why not hold an exclusive competition for their listeners or get the radio hosts involved in cooking your chef specials?
You can also use your opportunity on the radio to engage with your loyal customers and advertise any future restaurant events.
Local partnerships
Partnerships with other businesses can boost both your bottom lines.
A partner can promote your restaurant or a special event to their customers and vice versa. Just make sure that you partner with a company that has the same target market.
Local business events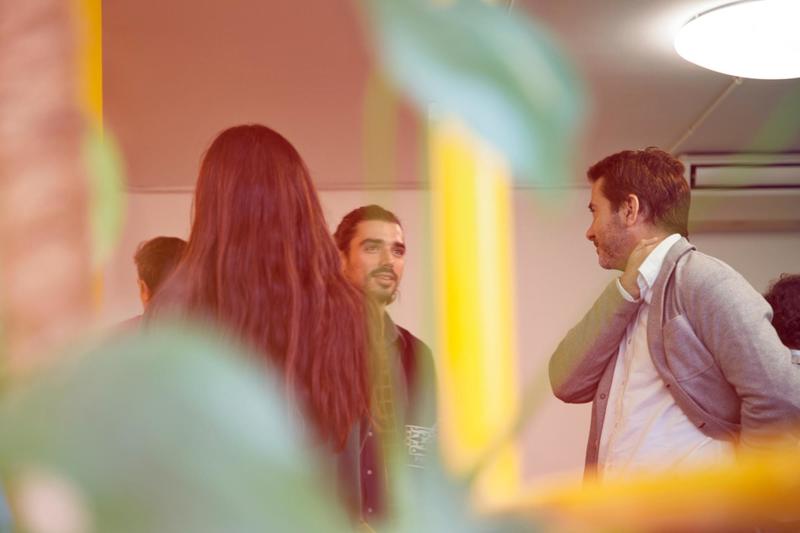 Team up with industry bodies and business networking groups to hold events in your restaurant.
These often happen after work, during the week. So, you will get potential customers through the door on some of your quietest nights.
This is a great opportunity to deliver some of your most delicious food so that business people will keep coming back even after the event.
Local events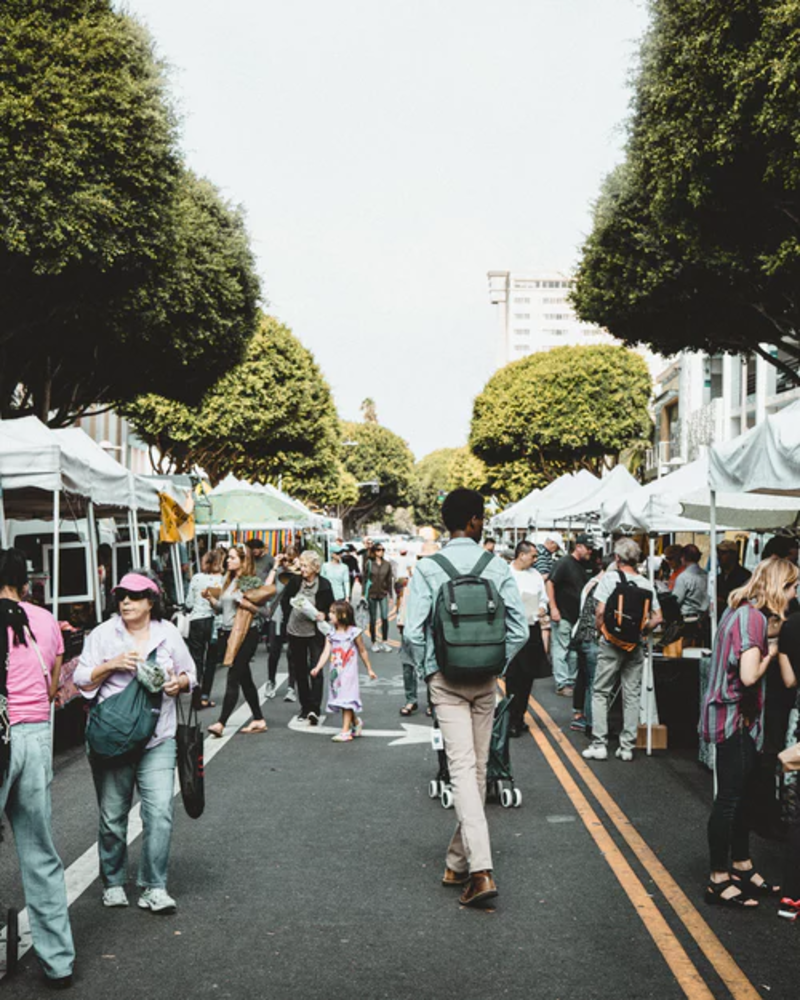 Many areas will hold local events and your restaurant needs to be front and centre. Host a pop-up version of your restaurant at a 'party in the park' or take part in local farmers markets.
Some towns hold specialist cocktail weeks and similar. Keep your eye out for any local opportunity you can be involved in.
Celebrate local goods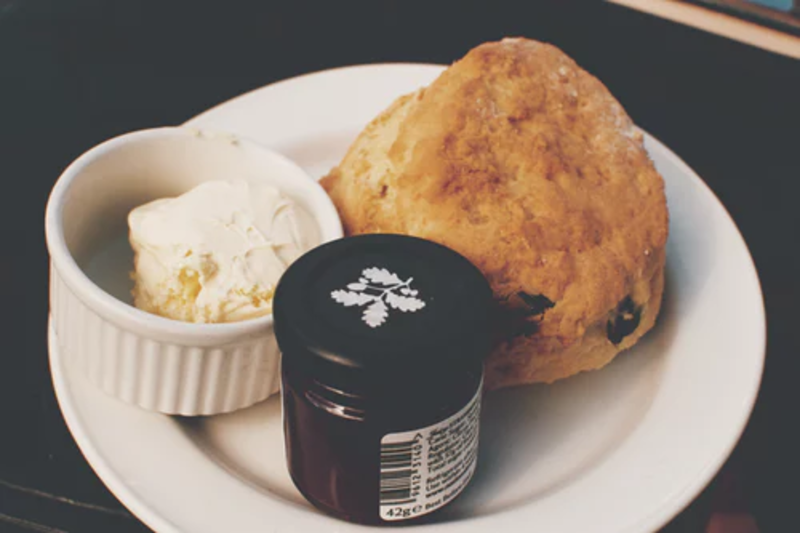 Local goods can be a huge draw for customers, so make sure you cook with them as much as possible. Hold a local food event that celebrates the best in your area.
Your region may be well known for a certain product, like the Cornish Pasty or cream teas, if that's the case, you can celebrate the dish with a chef's special, tasting event or limited menu.
Celebrate a local milestone
Celebrate a local milestone with special offers and exclusive parties. This could be your local football team winning a match or even your area experiencing a spate of unseasonably good weather.
Foodie-inspired restaurant event ideas 
Wine/beer tasting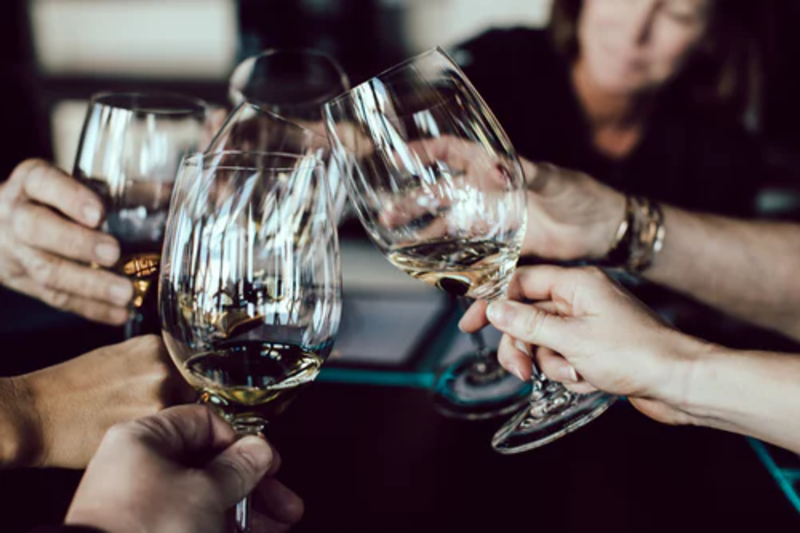 Attract local foodies with a wine or beer tasting night. Team up with a brewery or wine merchant to pair drinks with your food and charge a flat fee for the tasting night.
Or you can offer discounts on bottles for people to try multiple varieties. A great way to market these tasting events is to invite a local celebrity or influencer.
Their presence alone is guaranteed to attract customers and if they promote the event or your restaurant on their social media platforms, even better.
Host a food tasting night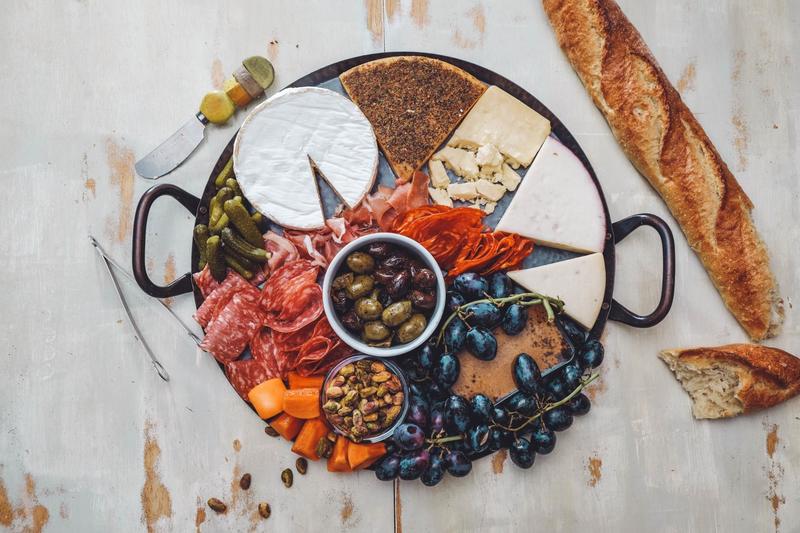 Encourage customers to move outside their comfort zones with a food tasting event. You can experiment with new dishes that could then end up on a special menu.
Try different varieties of food, everybody loves a cheese tasting but you could branch out into mini burgers or try sweet desserts.
Cooking classes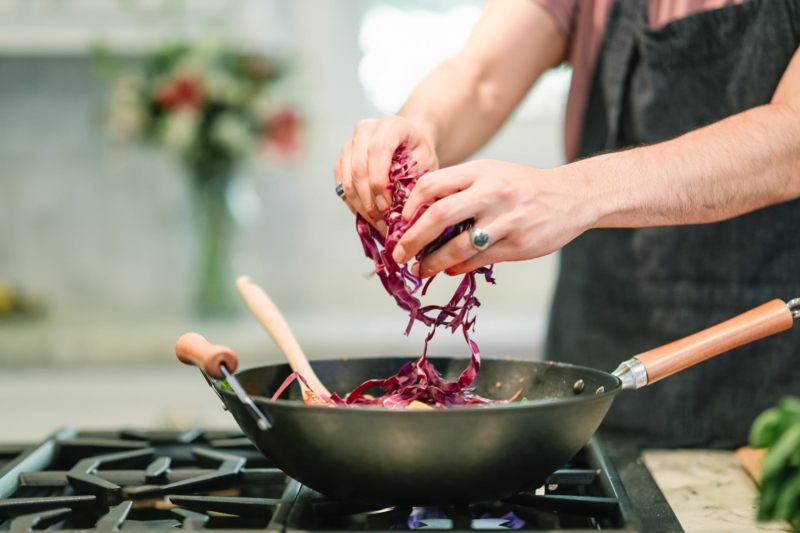 Your customers love coming to your restaurant, but they probably can't afford to visit every night. Offer cooking classes either during the day when you're not as busy or on quiet nights to teach them some of your secrets.
Cooking classes also work well as a corporate team-building event.
Guest chefs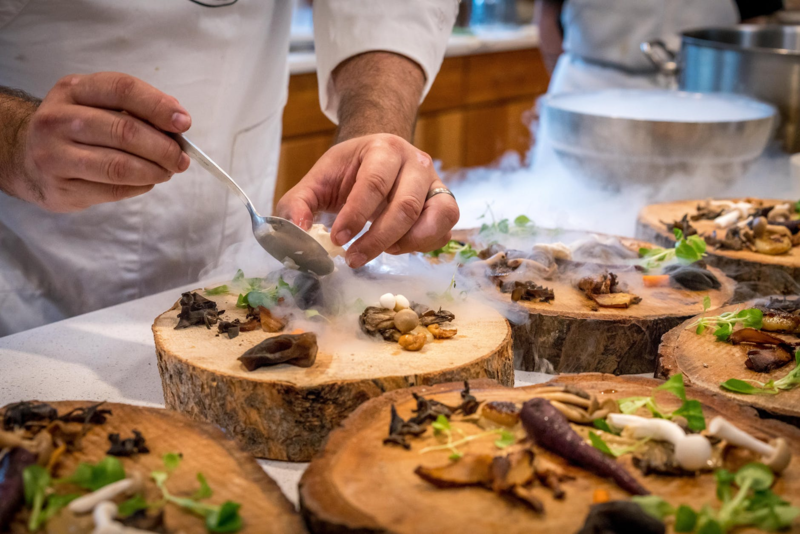 Do a chef swap, where your head chef joins another restaurant for a night and vice versa. This will help them learn new cooking techniques and cuisines, and you can use it as a promotion for your restaurant.
They might even add a new dish to your menu – and you get bonus points if they're a celebrity chef.
Guest bartenders
Similarly, a guest bartender can breathe new life into your cocktails menu. Get them to create one-off drinks for the night as a way to attract customers.
They could also teach customers how to make some of the drinks.
Battle of the Bartenders event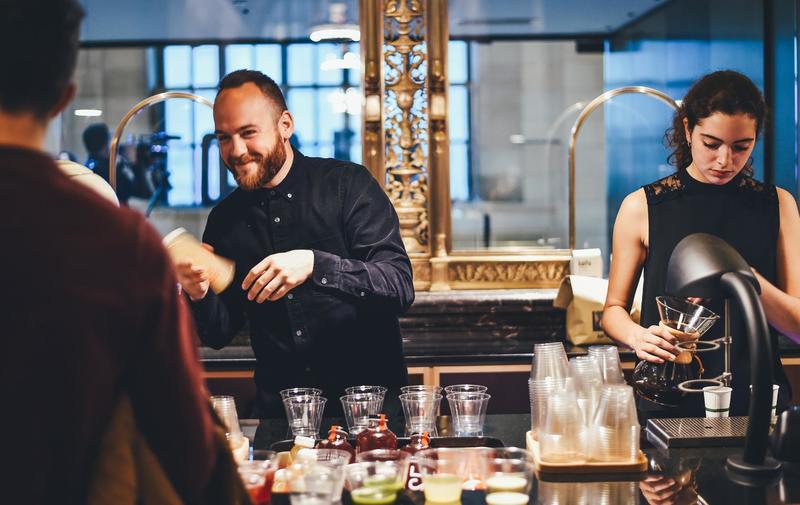 Every month, invite two well-known bartenders for a mix-off. Offer the drinks at a discounted rate for guests to try and have the crowd vote for the winning bartender.
Customers will love the competition element of this restaurant event idea.
Battle of the brands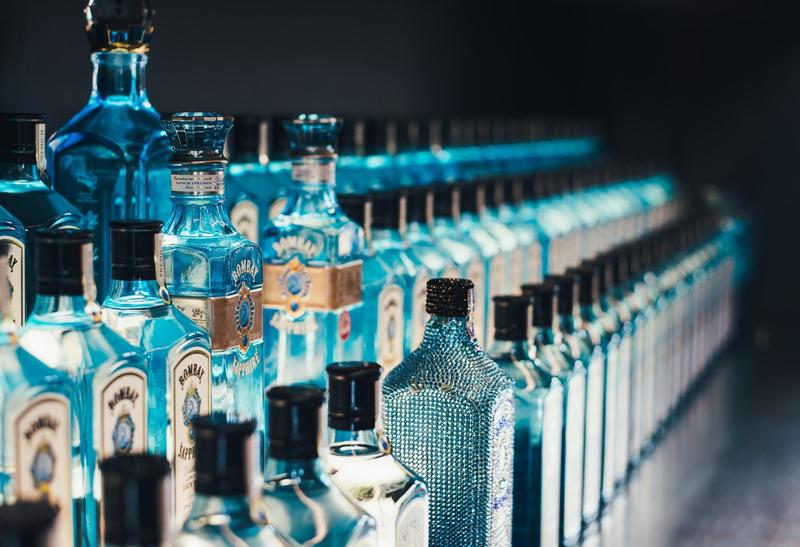 You can also invite different brands to have a face-off in your restaurant. Different spirits, beer, and wine companies can compete for the ultimate brand crown.
If you find enough brands, hold a series with heats, a semi-final and a final. This is a great way to get customers from your community through the door to watch their favourite brands battle it out.
Host a chef-off
In a similar vein, invite local chefs to get involved with a Masterchef style battle in your kitchen. Have the crowd vote on the winner, or invite food critics and other experts as your judges.
Become the 'home of'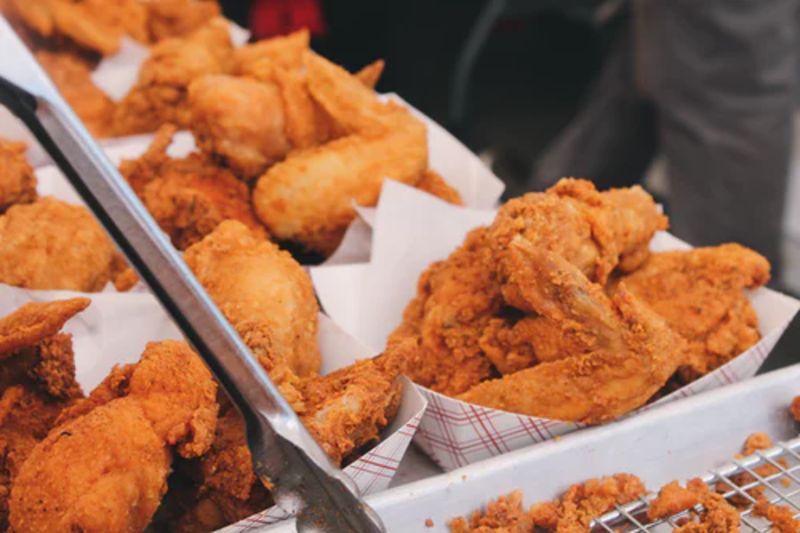 Put your restaurant on the map for specific delicious food you have mastered. Your chef might be the king of chicken wings or a pierogi pioneer. Become known for something and customers will flock to eat it.
Big eats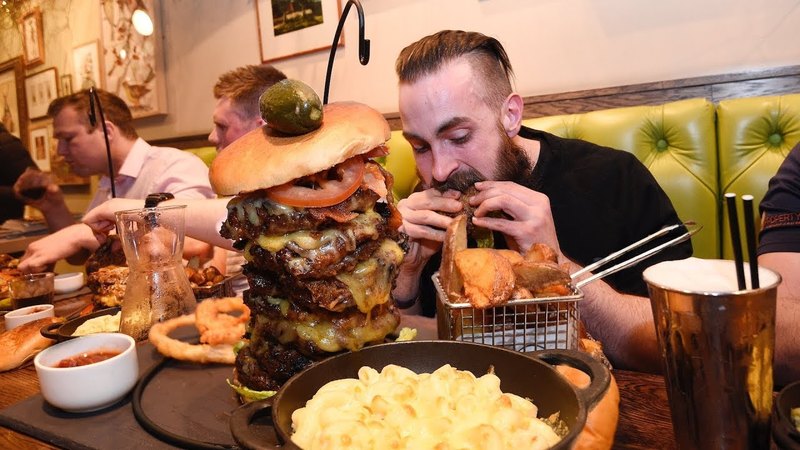 Experimenting with size is a surefire way to attract customers and headlines. If your area is known for something, try to recreate it in a giant form.
Alternatively, hold a food challenge. Make the biggest version of a popular dish and give people a time limit to finish it.
You could even invite influencers and local celebrities to try it. Some professional eaters travel around the world trying different food challenges.
This restaurant event idea can be an easy way to boost your media coverage and profile.
Trying for a world record is another option you could incorporate into many of these restaurant event ideas.
Little eats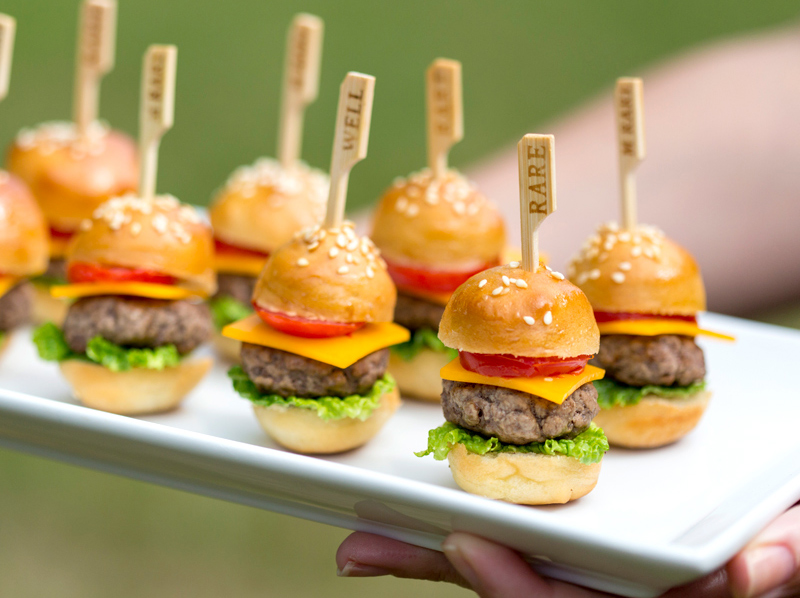 Sometimes bigger isn't better. Create smaller versions of a dish as novelty menu items. Mini burgers and hot dogs work well as canapes.
Plus, smaller portion sizes may appeal to another customer base such as dieters, young children who want to eat off the adult menu or people with smaller appetites.
Host a bake-off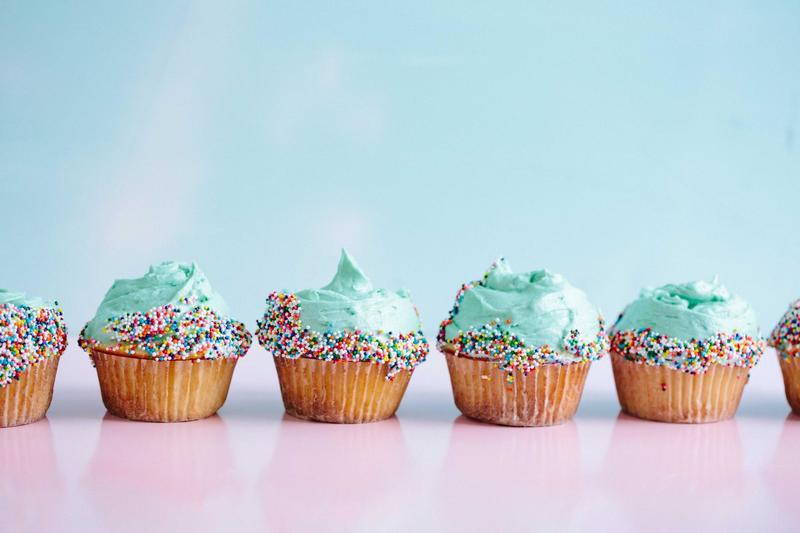 Encourage enthusiastic bakers to your restaurant by hosting a bake-off. Have local radio and TV stations report on the event to increase awareness of your restaurant.
Invite customers to try the sweet treats or sell the cakes for charity.
Tap takeover night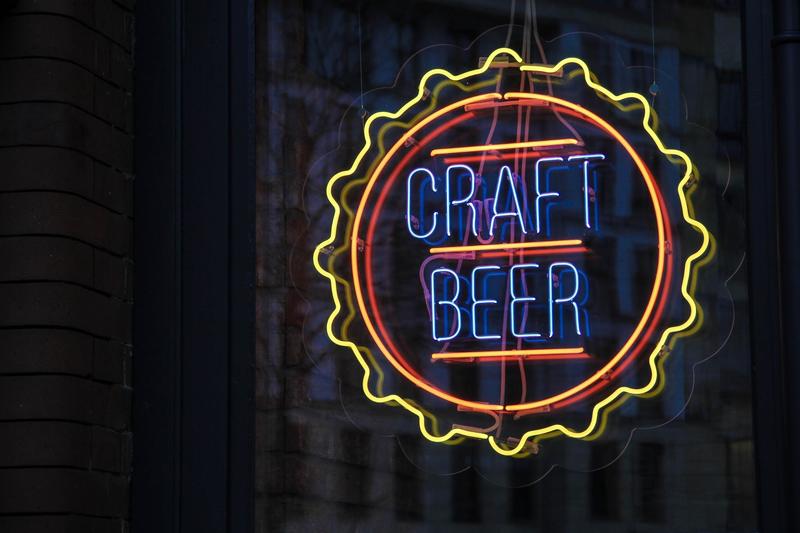 If you have many craft beer aficionados in your area, do a tap takeover with local beer brands a few nights a year.
Launch new beers onto your menu with special deals on the new drink and have the craft beer creators come in to talk about their brews.
Tip: Pairing this restaurant event idea with live music is another great way to get customers to attend.
Quirky eats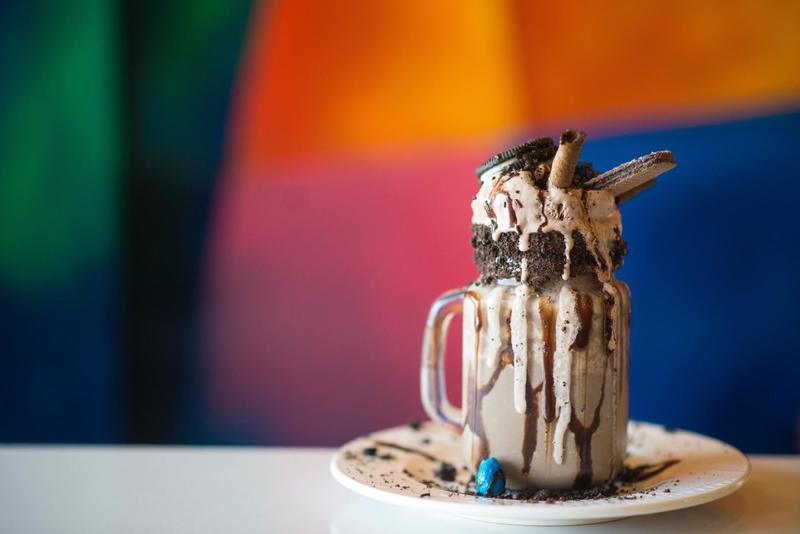 Offering quirky food items can make your restaurant popular online as well as locally. Freakshakes are particularly popular and cronuts before them.
Create rainbow versions of your menu items, experiment with flavours like mint or bacon, and 'pimp' your drinks with sweets, cakes, and biscuits.
This is a guaranteed way to attract customers to your restaurant to try these quirky eats.
One-off restaurant event ideas
Host an arts and crafts night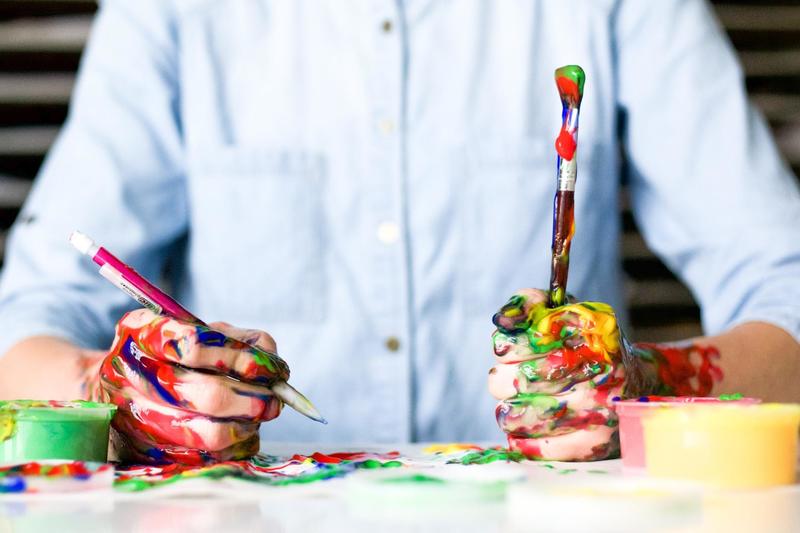 Find your creative side by hosting an arts and craft workshop at your restaurant. Customers could create work inspired by your restaurant or pieces that could be displayed on your premises for a short time.
During school holidays, arts and crafts workshops for families will prove popular with children and parents alike.
Tip: There's no better way to get your customer's creative juices flowing than live music. Make sure that you hire a band for the night to keep customers entertained and inspire their creativity.
Be magical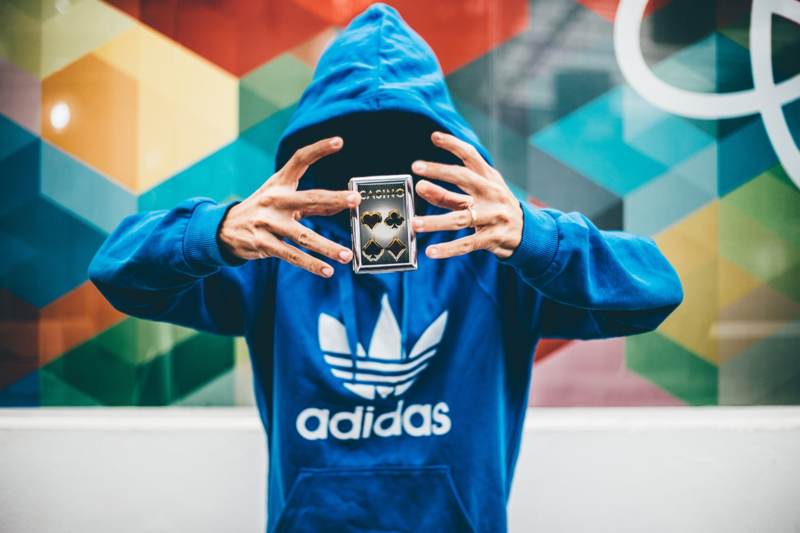 With David Blaine and Derren Brown, magic is having its time in the spotlight. Invite a local magician to teach your customers cool card tricks and add some mystery to your evening.
Become an art gallery for a night
Give your decor a revamp by featuring a local artist's work on your walls every few months. You could even do a launch night for each new artist – on your slowest night of course!
On launch nights, you could offer discounts on menu items to incentivize both new and loyal customers to attend the event.
Murder mystery event
Unlock your inner Sherlock Holmes with a murder mystery themed restaurant event. Plenty of acting groups can do a murder mystery evening in your restaurant and you could theme the food and drink served with the era of the murder mystery.
Dance off night
A fun option for your restaurant, invite local dance schools for a friendly competition or encourage your guests to moonwalk their way to the top of the leaderboard.
Cover the happenings on Facebook Live to build buzz. Remember, dancing is hard work. Make sure that you have plenty of food available to keep the dancers and guests satisfied.
Through word of mouth from these types of events, you could potentially see new customers visiting your restaurant.
Host celebrity meetings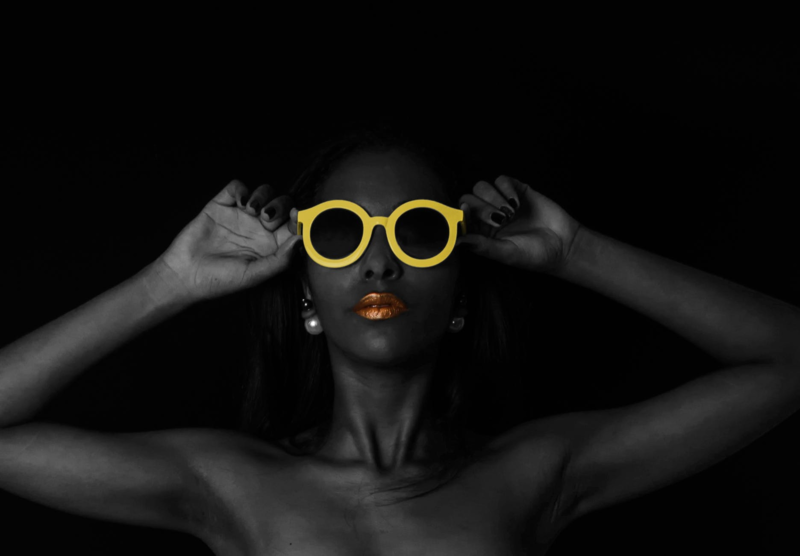 Do you have a local celebrity connection? Even if you don't, invite them to dine at your restaurant and meet some of your customers.
If they have a high profile, you could arrange VIP meet-and-greets and even name a dish after them. Madonna macaroons sound delicious.
If there's one way to get new customers to visit your restaurant, it's to organise celebrity meet and greets.
Backyard games night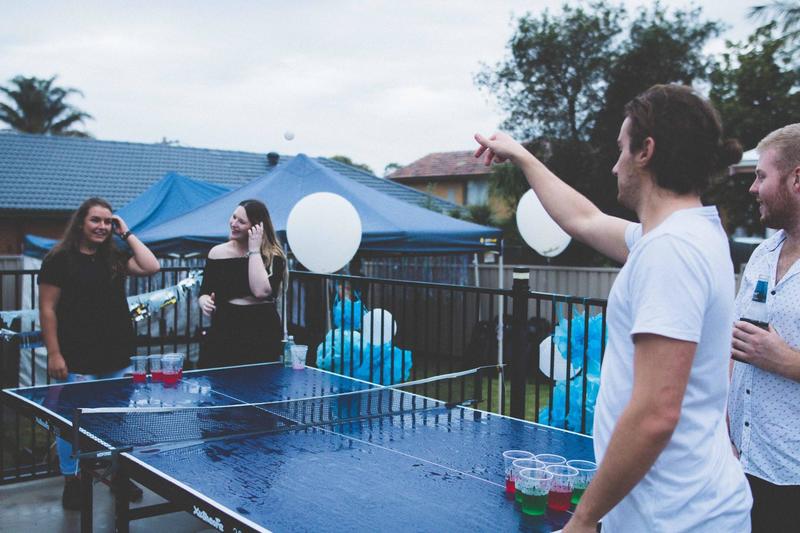 Beer pong, flip cup, and cornhole are some classic games that your customers will love. Bring back memories of university and college days to grow your customer loyalty.
Tip: To bring in new customers, offer discounts if your customers bring a friend.
Live music night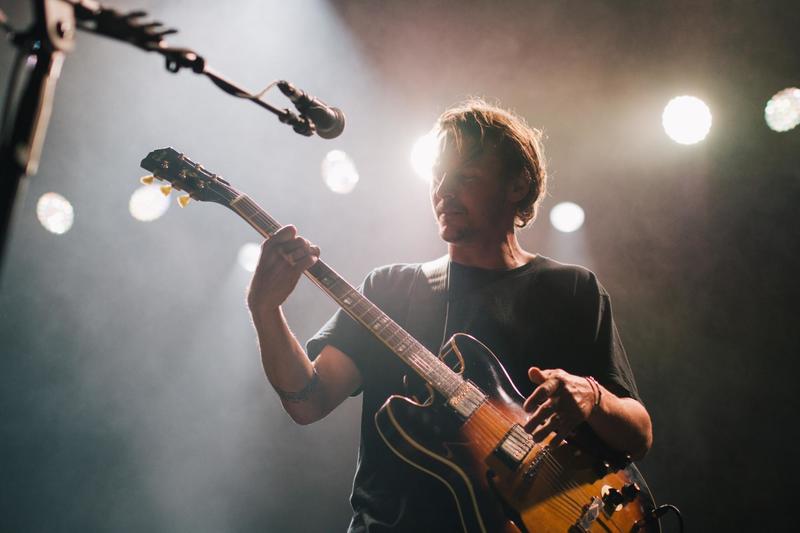 Live music can provide a unique atmosphere for your diners. More so if you can find a local musician.
Have a regular house band or switch things up every week with new acts who are guaranteed to bring in new customers from far and wide that enjoy their music.
Karaoke night
Put on a karaoke competition with the winner getting a free meal. It'll create a fun atmosphere in your restaurant and attract eager singers to your tables.
Don't forget to advertise this restaurant event on your Facebook and Instagram page to attract more customers to the next karaoke night.
Comedy night
Laughter is good for the soul, so inject some goodness into your diners' lives with a regular comedy night.
What could be better than a few laughs over pasta and wine? Hire a local comedian to do some stand-up, or get a high-profile act to improve sales.
Open mic night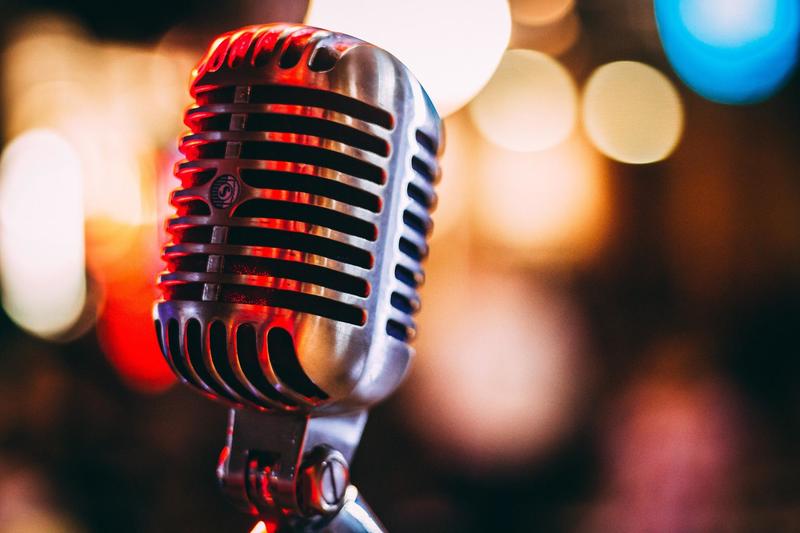 You don't have to hire professionals to have a good night. Invite customers to perform stand up comedy, act, sing or speak poetry at your restaurant.
Your diners will enjoy the authenticity of the local talent on open mic night. The best act can win a drink or meal on the house.
VIP access event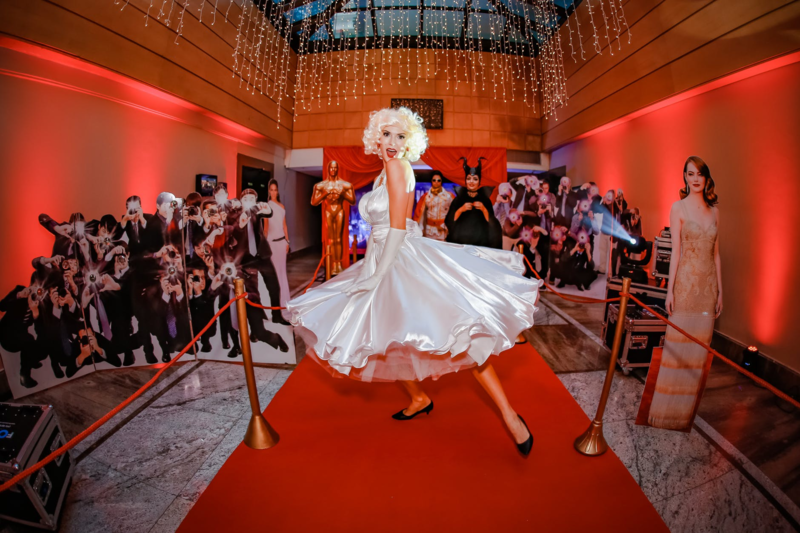 Give your loyal customers VIP access to exclusive dishes, events, and discounts. You'll build their loyalty and encourage them to tell their friends.
Host VIP nights on slow evenings and your loyal diners will soon show up.
Book club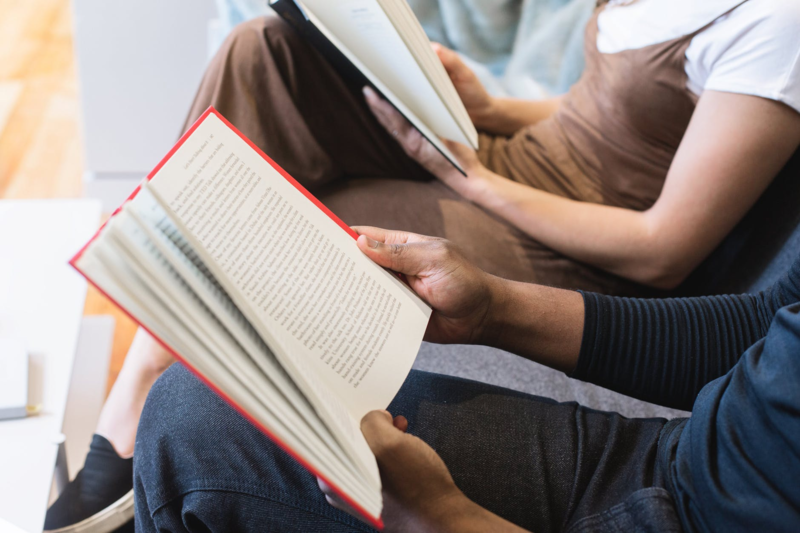 Book clubs appeal to all ages and you can host a regular one or team up with a local club for special events. Create nibbles and drinks for bookworms to enjoy whilst they read and discuss their latest books in your restaurant.
You could theme each meeting to the book they're currently reading, like offering 'Drink Me' cocktails for Alice in Wonderland.
Revision headquarters
Close to a college or university? Around exam time, offer exclusive discounts and space for stressed students to revise or take a break from revision.
It'll soon become a hub for locals and the best restaurant in their books.
Sneak peeks
When releasing a new menu, offer food critics, journalists, influencers, vendors and regulars a sneak peek of your new offerings.
They can be some of your biggest promoters, spreading the word about the amazing seasonal dish they just tried.
Targeted restaurant event ideas
Ladies or men's night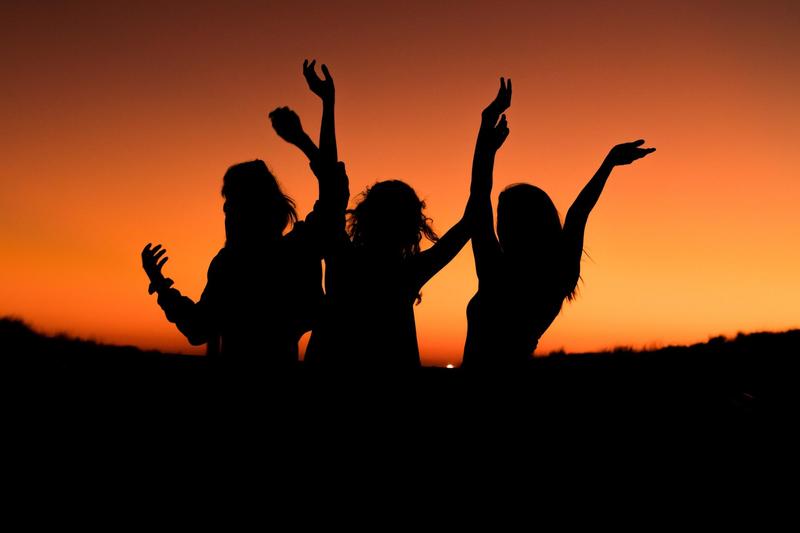 Hosting a ladies night or men-only evening will attract groups of either gender to unwind and chat (usually about the other gender!). You can tie it into wider events, like International Women's Day.
Business networking can also link to it, with women's networking groups, in particular, becoming popular. For guys, game nights and linking to sports is worth a shot.
Age-based nights
Host nights for parents with young families where they can feel less awkward if their baby begins crying or their toddler goes for a run.
Otherwise, go for older generations with special meals and discounts for over 60s.
Limited-time restaurant event ideas and deals
Deal of the day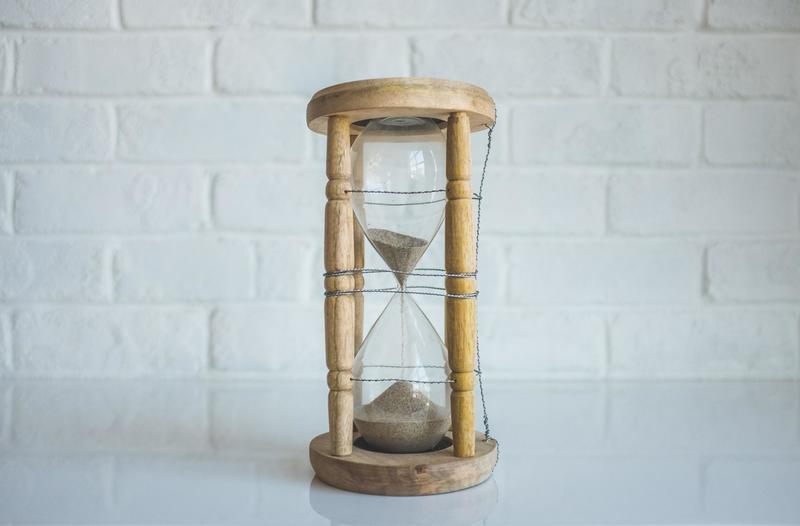 Offer a limited dish or specially priced menu for a short time during the quietest hours at your restaurant.
You can also make this seasonal, offering hearty stews in the winter and light salads in the summer.
This will keep your menu refreshing and unique – and give your customers something to look forward to when the seasons change.
Happy hour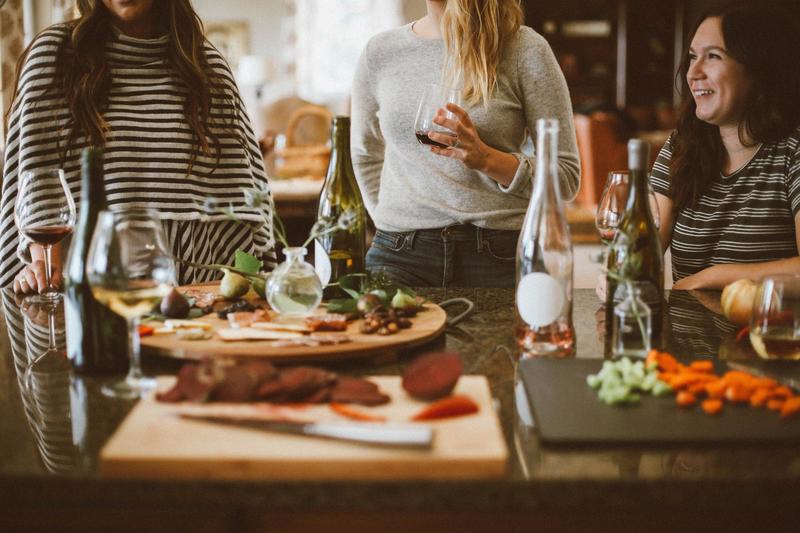 Happy hour is a tried and tested event that works for most restaurants and bars. It will cover you on your slowest hours and days.
You can rotate the offers available, with burgers on Mondays, pasta on Tuesdays, wine on Wednesdays and so forth.
With discounted drinks or two-for-one offers, happy hour is a great way to give your customers a reason to visit your restaurant.
These restaurant event ideas will revamp your business
The restaurant event ideas outlined in this article are guaranteed to make you the best restaurant in town.
Events can introduce new customers to your restaurant and encourage old ones to keep returning. The best events cause a ripple effect, improving the awareness of your brand and boosting customer loyalty.
Make sure they are attractive to your customers, that you use all your marketing channels to promote them, and follow-up your events with more marketing invoke FOMO (fear of missing out).
Build a regular events calendar and your restaurant will be full every single night. With laughter, enjoyment and timeless memories.
Need to manage orders at your restaurant more efficiently? Get an app built for free with our online ordering system.
---