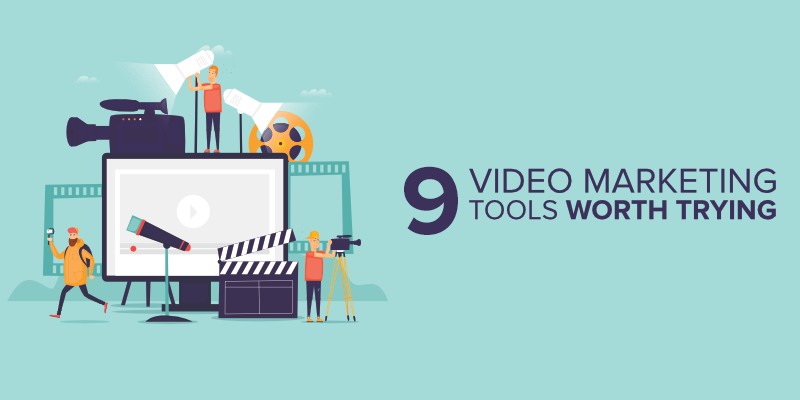 So you've worked out that you need to start making videos to push your business on to the next level whilst staying in line with changing demands of the digital user, but where on earth do you start?
It's okay identifying the types of videos you want to create, even how and where you'll market them, but you then still need to actually design, develop and edit them to ensure they are at a high enough standard to impress your audience.
Additionally, how can you assess how well these videos are performing so you can make changes to that video or the next one you produce?
With all of this in mind, you'll be pleased to know that there are a number of video marketing tools and software out there that can help you along the way; enabling you to create incredible looking videos for your business even if you don't have any experience in video creation previously.
To help you on the road to great video marketing, here are a few tools you might want to explore and look into in more detail to help you on your way:
1. Renderforest
If you want to create high-quality promotional videos, explainer animations, Facebook, Instagram or YouTube videos online, and you are short of time, Renderforest is the right solution for you. It is the easiest way to get broadcast-quality videos with minimal effort.
Renderforest features more than 400 animated video templates across different styles and categories. Just choose your perfect template, customize it and get your professional video within 4 to 5 minutes.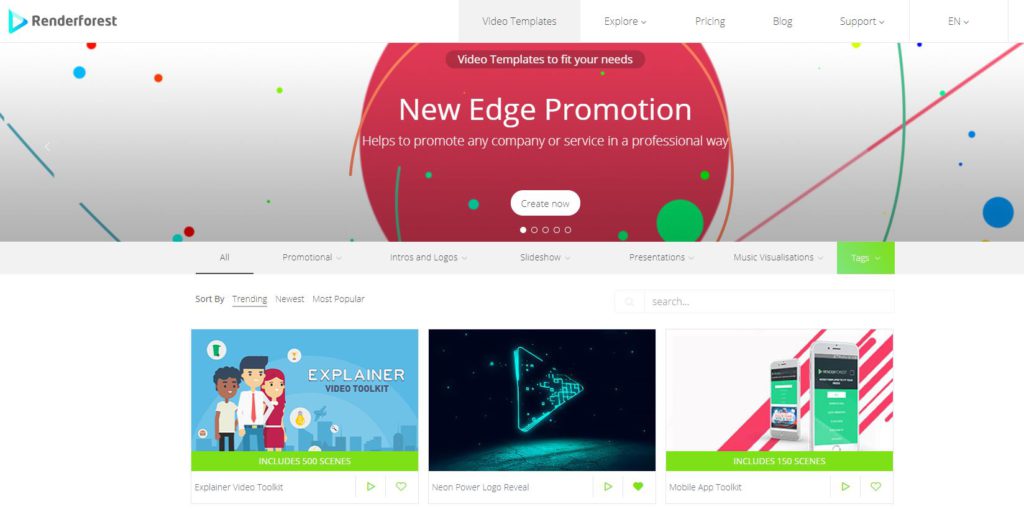 2. GoAnimate
If you want to develop animated videos, GoAnimate offers loads of great features and is fairly straightforward to get your head around.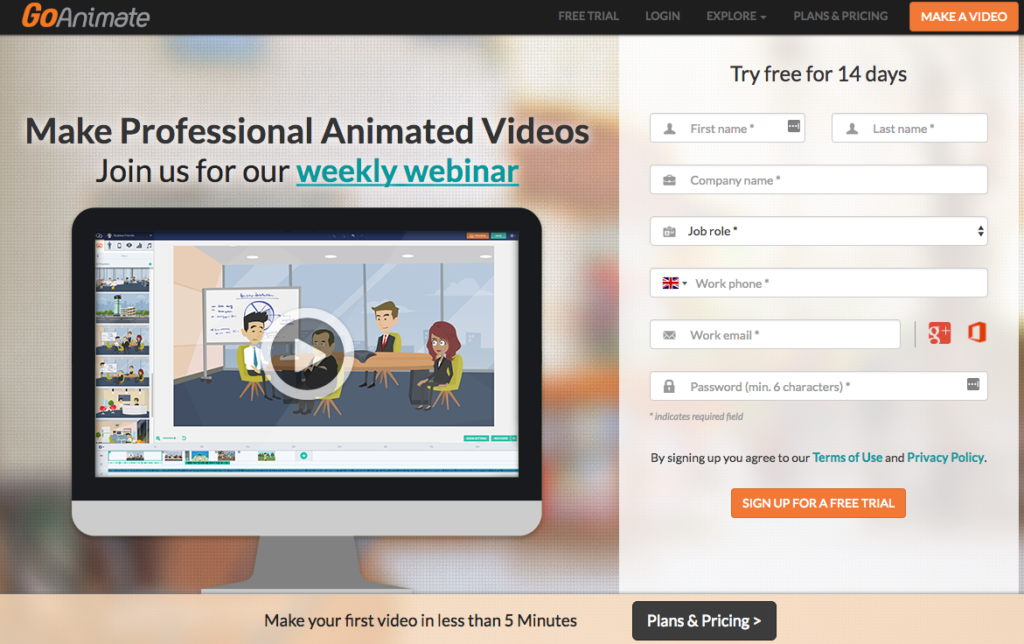 There's a large library of scenes that you can use and edit to suit the aims you identify for your video from the outset, with a great choice to suit a wide range of industries.
You can even create your own character, making it look just like you if you wanted, with different hairstyles, skin tones and clothing for you to choose from. Then add your voice by directly recording it or uploading a file and the character you've built will start lip-syncing!
3. Viewbix
For quick-fire videos that are great for social platforms like Facebook and Twitter, Viewbix is the platform for you. In just five minutes and three steps, you can have an interactive video that portrays your message, is linked to your website, showcases your logo and branding as well as featuring call-to-actions throughout.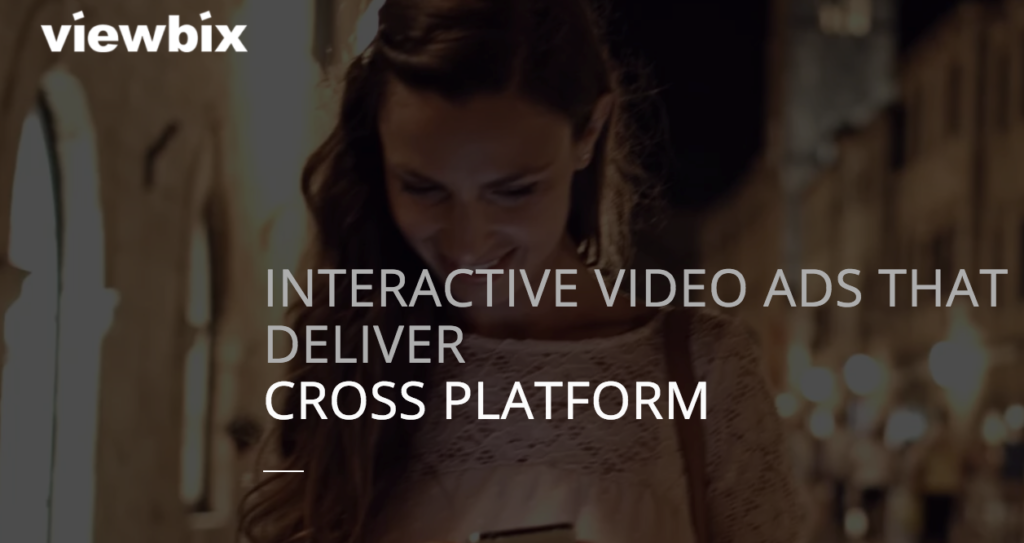 There is a free option, which is great if you're creating videos just for your business, and you can keep on track with how well your video is performing through its analytics package.
4. Slidely
Have a great catalogue of existing photos and video clips that you want to develop into a slideshow-style video? Slidely enables you to use your library of media and create a video slideshow to share with your clients.
A fantastic way to highlight projects you've worked on, for instance, showcasing the work you have done from start to completion, or the journey of your business from inception to present day, you can then upload the final video to your social media platforms as well as adding to your website and blog.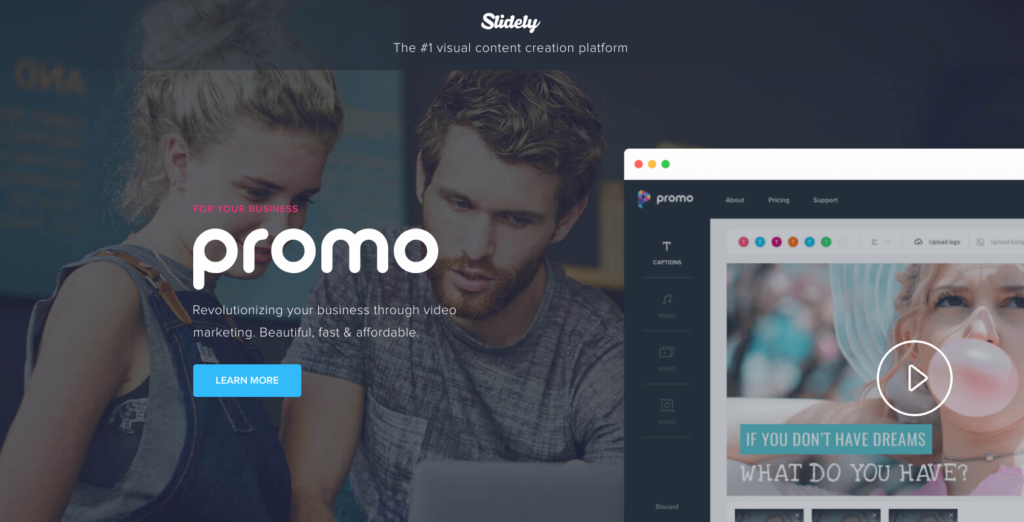 Your video is also added to the Slidely network, which is like a social media presence in its own right, so as well as promoting your business there, you can also get some great ideas for other videos from what fellow users have created before.
Available completely free on desktop, there is also an app that can be downloaded for iOS and Android users so you can take photos, videos and music directly from your phone to create slideshow videos too.
5. WeVideo
This video creator is great for businesses and marketing purposes, letting you create professional-looking videos with ease.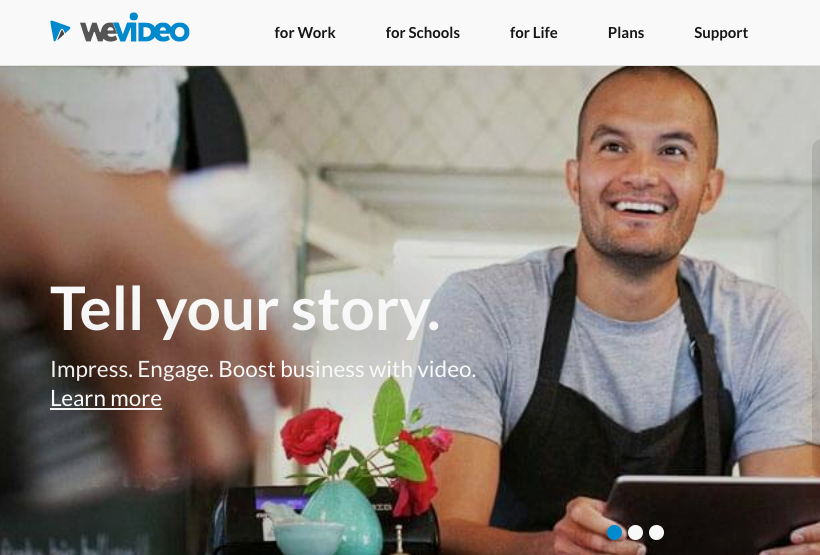 WeVideo will take just a few minutes for you to get the hang of, with their Storyboard editing mode being the most suitable for first-time users. Once you've played around a little, you can then choose from their extensive library of audio, images, graphics and more to create an end result that will blow your customers and clients away.
6. Filmora
Available for Windows and Apple desktop users, along with iOS and Android as the FilmoraGo app, this video editing tool can help you create powerful videos that look professional yet have been created with ease.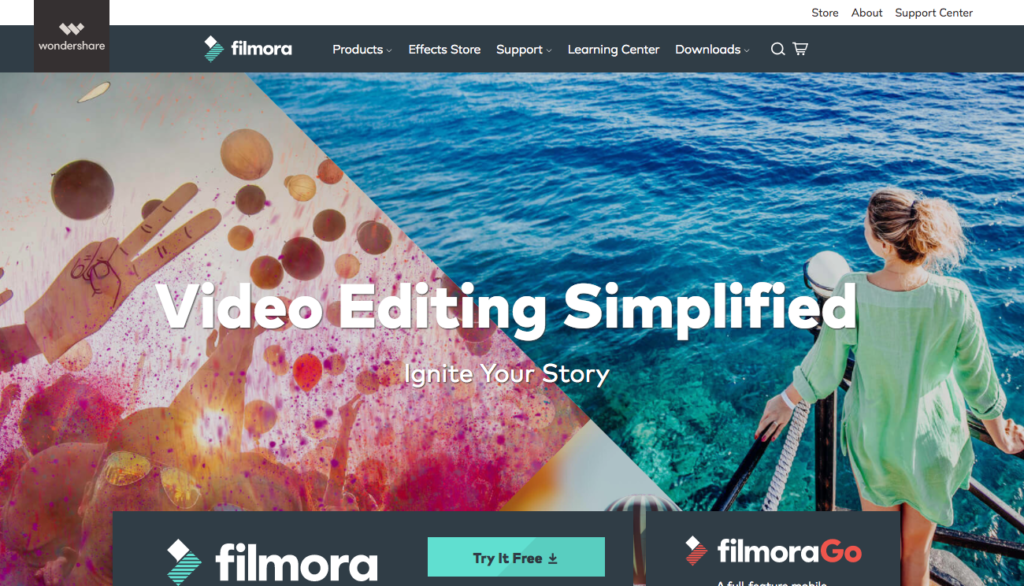 Filmora lets you drag and drop motion graphics into your video as well as choose from a great choice of overlays and filters to add style to the end result. Much of their library is royalty-free and the platform also supports GIF files and 4k editing.
7. Wistia
This video marketing tool is designed specifically for use by businesses as it hosts your videos and guarantees they will work on any device.
With built-in SEO, Wistia does much of the work for you when it comes to making sure your fantastic videos are found in the Google search. You can then assess how well your videos are performing thanks to Wistia in-depth analytics functionality.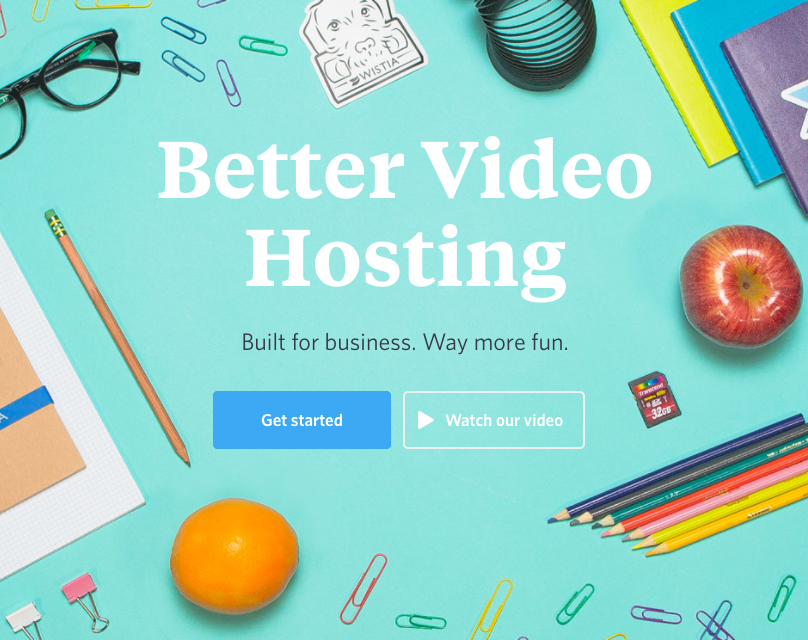 You then also have the option to generate leads for your business via your videos by asking for the viewer's email address as they watch!
8. Magisto
Magisto for Business is designed specifically to help you and your business create stunning videos easily.
Whether you're looking to create brand based videos to boost awareness, promotional videos to highlight your products and services or marketing based videos to generate those all-important leads and sales, Magisto lets you do it all.

Even if you have no video creation experience whatsoever, the editor is easy to use and get to grips with, enabling you to add your own logo, branding, captions, music and style to your work. If you're creating videos specifically for use on Facebook and Youtube, there are editing styles options designed to work perfectly and get the best results on these particular platforms.
9. Lumen5
Making great videos is time-consuming, there's no denying that. So what if there was a great online video maker that did the heavy lifting for you? That's what Lumen5 promises with its unique set of features that help you 'work smarter, not harder'.
Lumen5 allows you to repurpose your old content and create videos that will improve your organic reach and engagement on social media. You can either drop a link to your article in there or paste a block of text. It will automatically populate your storyboard.
Using A.I. your workflow is automated, with the tool taking care of things like scene length, text positioning and keyword highlighting. There's also an extensive library of media to use when creating your videos, to ensure they have a professional look and feel.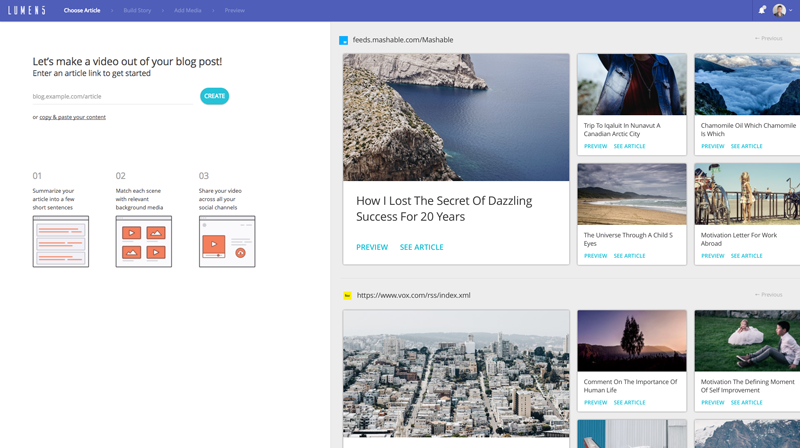 With internet video traffic set to account for an incredible 80% of all traffic by 2019, now is certainly the time to start experimenting with video for your business.
You by no means need to be a video master to create something interesting, exciting and professional as, with the help of these platforms, for little or no invest and a desire to learn, you'll be on the right track when it comes to video marketing your business.
Alternatively, if you'd prefer an alternative to the DIY route of animated video marketing, it's well-worth hiring a freelance animator through a platform such as Twine'
To see what to include in your video marketing campaign, check out '6 Features of a Great Video Marketing Campaign'.
---