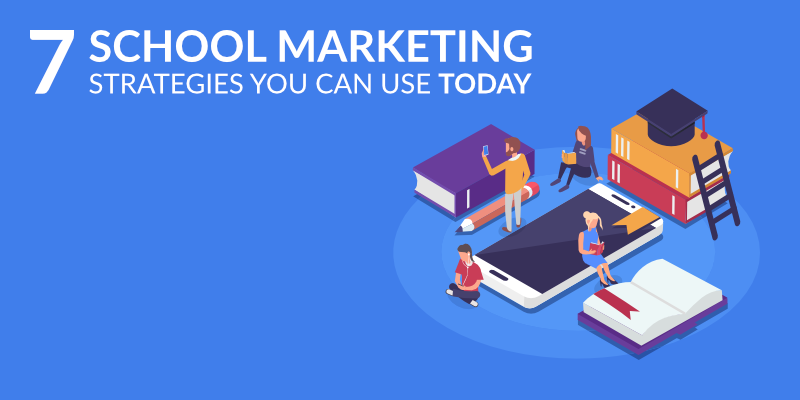 These days parents and pupils have an increasing range of options when it comes to choosing a school.
But we can help you make your school stand out from the rest, attract new enrollments and raise its public profile with these practical online school marketing tips.
Promoting your school with online search
A lot of people search for new schools via search engines like Google.

Organic search keyword targeting
Like looking for a new house, searching for a new school is a major priority for parents. They will be doing lots of proactive research to find the right school for their children, so making sure you show up in the searches they make is a big priority for your school.
Use search terms that make your school discoverable
Be familiar with the kinds of search terms people will be using to find schools. Using Google Keyword Planner or tools like Ahrefs or Ubersuggest (more below) is a great way to do this.
How to find keywords for your school marketing
One easy way to do this is to use the free keyword search tool called Ubersuggest to easily find keywords.
If you type in a keyword it will tell you how popular it is, how easy it is to rank for, and how much it would cost to run a paid ad using that keyword.
Let's take a look.
When it comes to finding a new school, "schools near me" is a popular term.
So let's plug it in.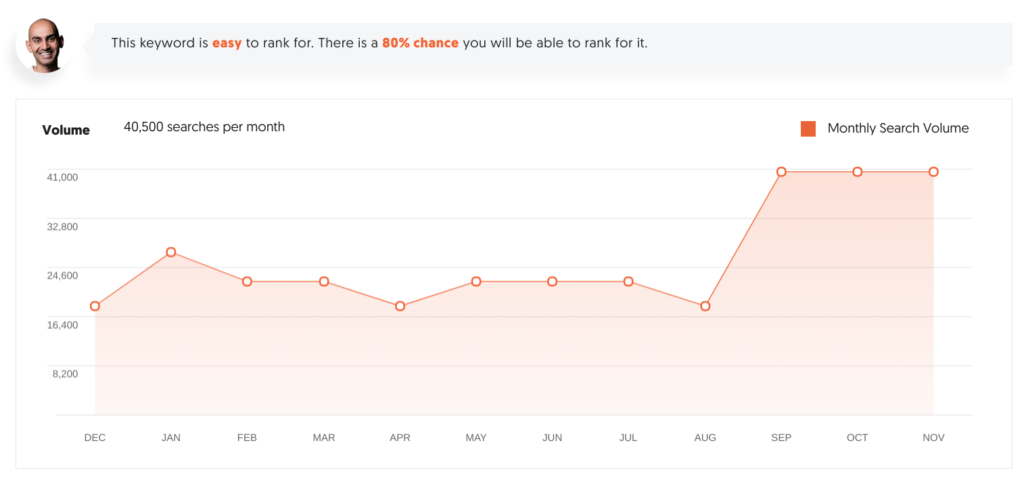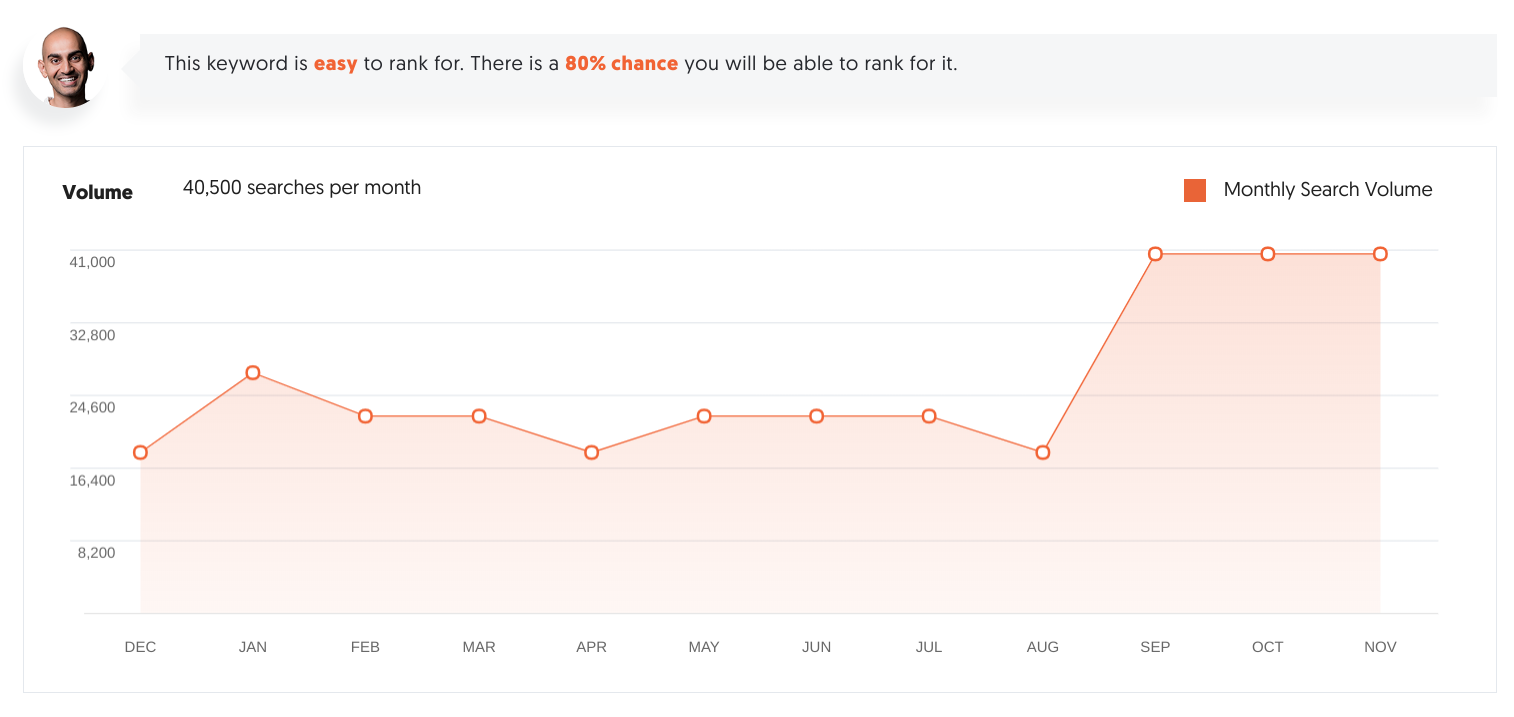 This is a keyword with a high amount of searches each month, and fortunately, it's easy to rank for.
Ubersuggest gives you a graph of the search term's popularity over the year. Notice the big spike starting in August? Although you want to be marketing your school year round (more on this later) according to this data you should definitely make a concerted effort to reach out to people from August through to January.
And we also get a list of keyword ideas based on the one we enter. For example, the keyword "school" gives us this: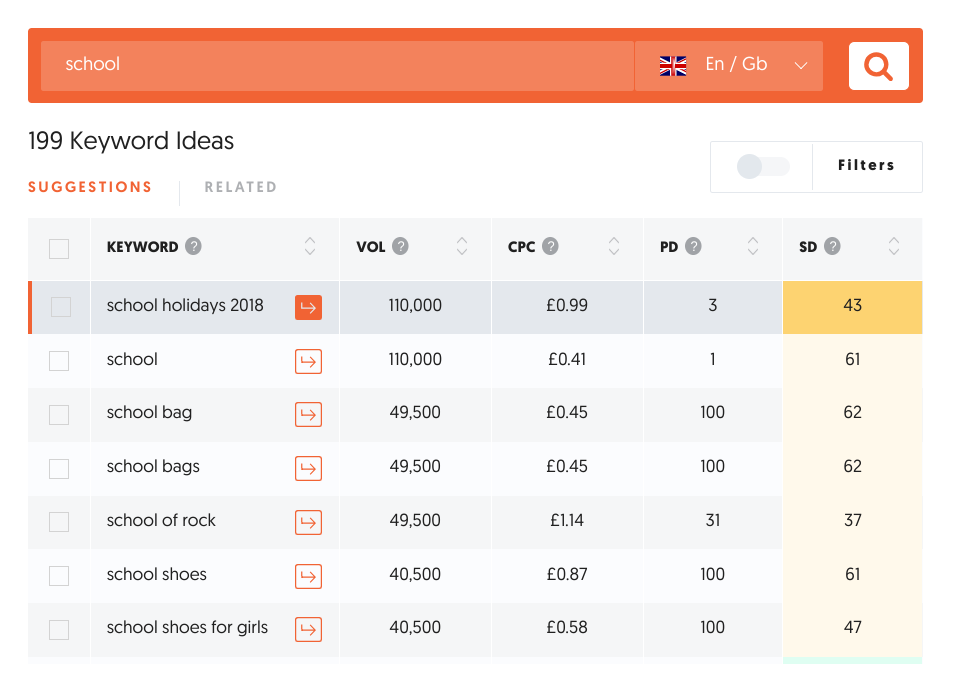 Once you have a list of keywords you should start creating content that naturally uses these terms. A school blog is a great way to do this (more on blogs later).
You could write a blog on "fun learning activities during the 2019 school holidays", for example.

Although it has a lower search volume than other searches that does increase the likelihood that you will rank for it.

Optimize your school for search engines
To increase the chances you will rank near the top of the #1 search page, you need to make sure your school's online presence is optimized for search.
For each keyword, you decide to use, do a search for it and see what comes up. This will give you an idea of the competition you face. It will also give you an opportunity to see how other schools are presenting themselves online and borrow ideas from them! Always learn from the best.
Speaking of learning from the best, let's take a look at what comes up when we search for "schools near me"…

First off we can see the Google map results with Google Business listings. If your school doesn't have a free Google business page get one set up straight away!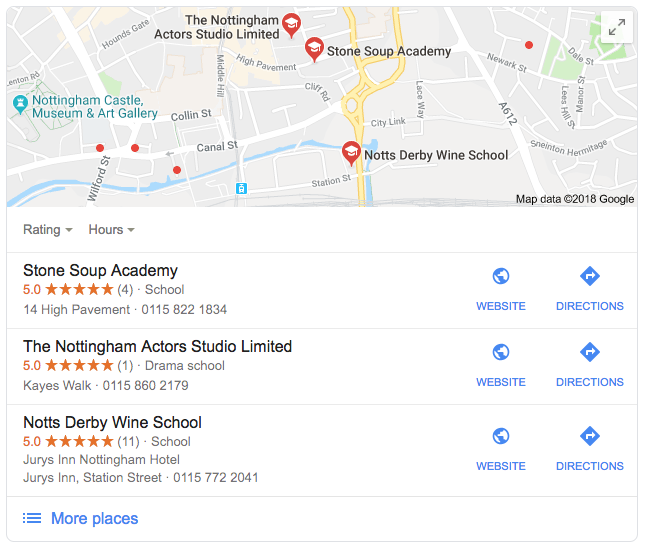 People are going to be very interested in where your school is located, so they will gravitate towards searching for you via online maps.
Optimize your Google business page
Google maps is linked to your business page. It's very important that you fill out all the requested info on your Google business page, and that it's kept up to date, because this info shows you take yourself seriously and offers vital info to parents.
Parents are going to be looking closely at every factor that indicates the quality and suitability of your school. Because of this, reviews are very important. People are much more likely to trust the word of mouth recommendations over school marketing messages, so it's vital you encourage plenty of positive reviews of your school. Incredibly, some schools haven't a single review. It's not a good look. Look at the schools listed below.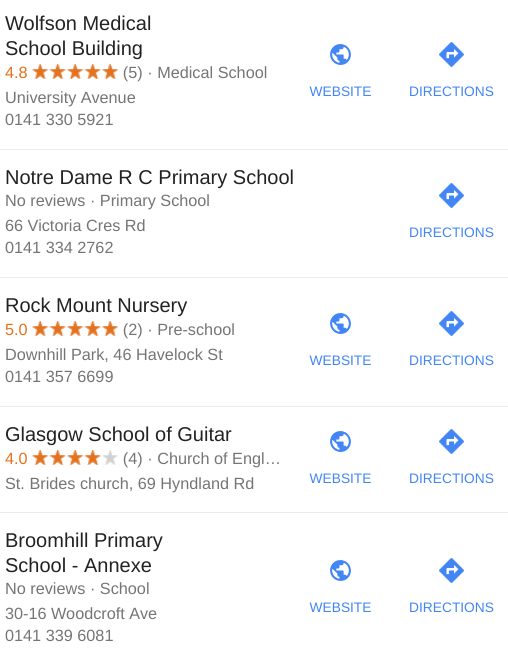 Which one would you click on first? You're probably not going to make a beeline to the ones without reviews.
People are going to be making very quick initial decisions on what to click on, and first impressions matter.
Although you can't remove negative reviews, it's best practice to respond politely and professionally to them, thanking the reviewer for their input and suggesting they get in touch via email or phone (rather than risk a public discussion). You'll need to login to your Google business account to do this.
Below is an example of a business responding effectively to a review that demonstrates good customer service.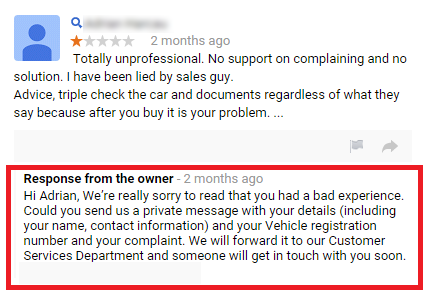 If you have spam/abusive or off-topic reviews, you can flag those to Google. This is important because those inappropriate reviews will reduce your average and will give people a negative vibe.
Upload quality photos
The visual impact is everything.
You should upload quality photos of your school to your Google page.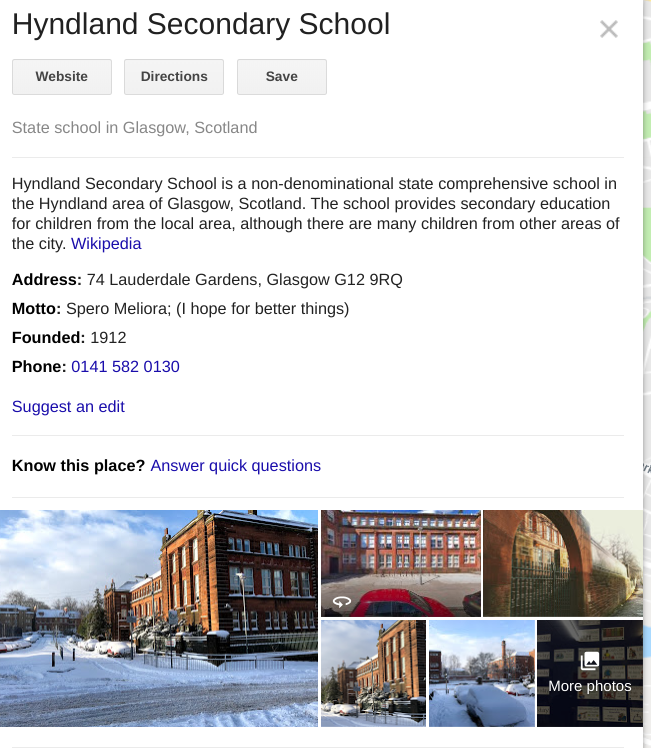 Include school exteriors to give people a sense of where your school is located, but focus on images that say something about what it's like to be a student at your school.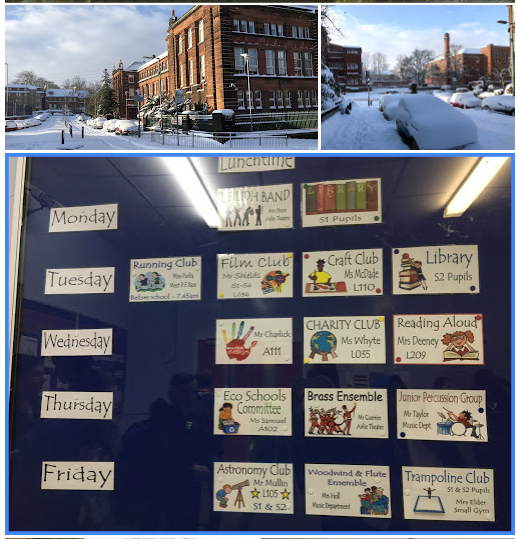 The above image shows a school with lots of lunchtime activities, suggesting a caring and supportive educational atmosphere.
Think about what your photos say about your school. If you don't have any, think about what you want to show off and upload some well taken (and, crucially, well lit) photos.
Optimize your school website
Your school website is absolutely crucial as it's one of the first ways new people are going to get exposure to your school.
Your website needs to be:
Fast: the site needs to load within 3 seconds or people will click away.
Responsive: it needs to smoothly accommodate different user interactions, such as seamlessly switching between device types, and adapting to screen sizes and device orientation.
Searchable: In the UK the Department of Education requires schools to include an extensive list of content on their sites from Ofsted reports to curriculum, to ethos statements. This means it's really important that this information is easy to find and readable.
Readable: it's vital to have a smooth navigation and reading experience for parents and students. Information should be logically categorized and easy to search.

Visual: words are important, but make sure your site isn't just full of big chunks of unbroken text. Use images to break things up and add visual appeal. They also communicate lots of information quicker than words can.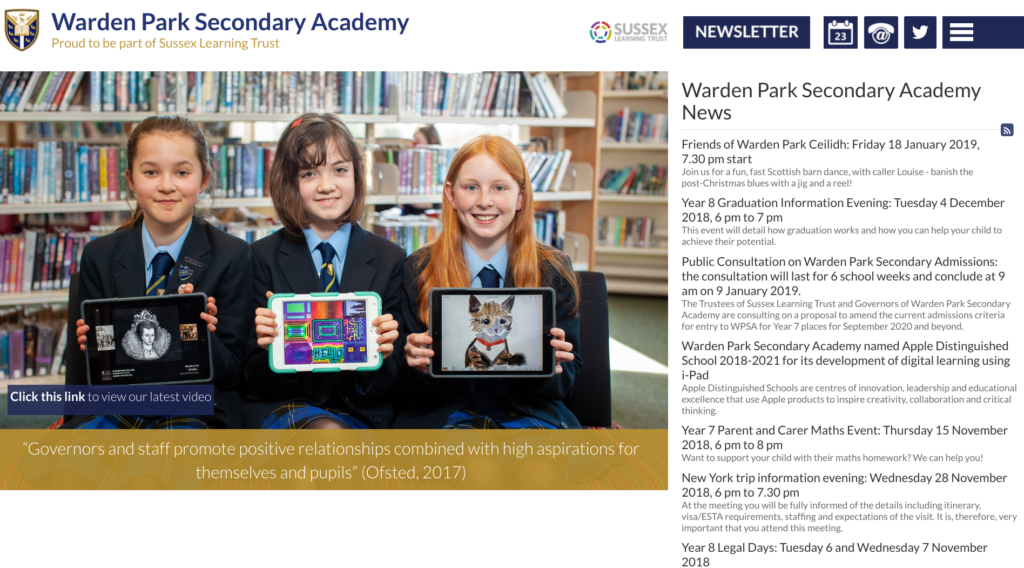 Start a class blog
Class blogs are becoming an increasingly popular way of keeping students and parents informed.


They act as a fantastic showcase for your school and increase the chances that your school site will rank higher in Google, which likes sites that have lots of regular content.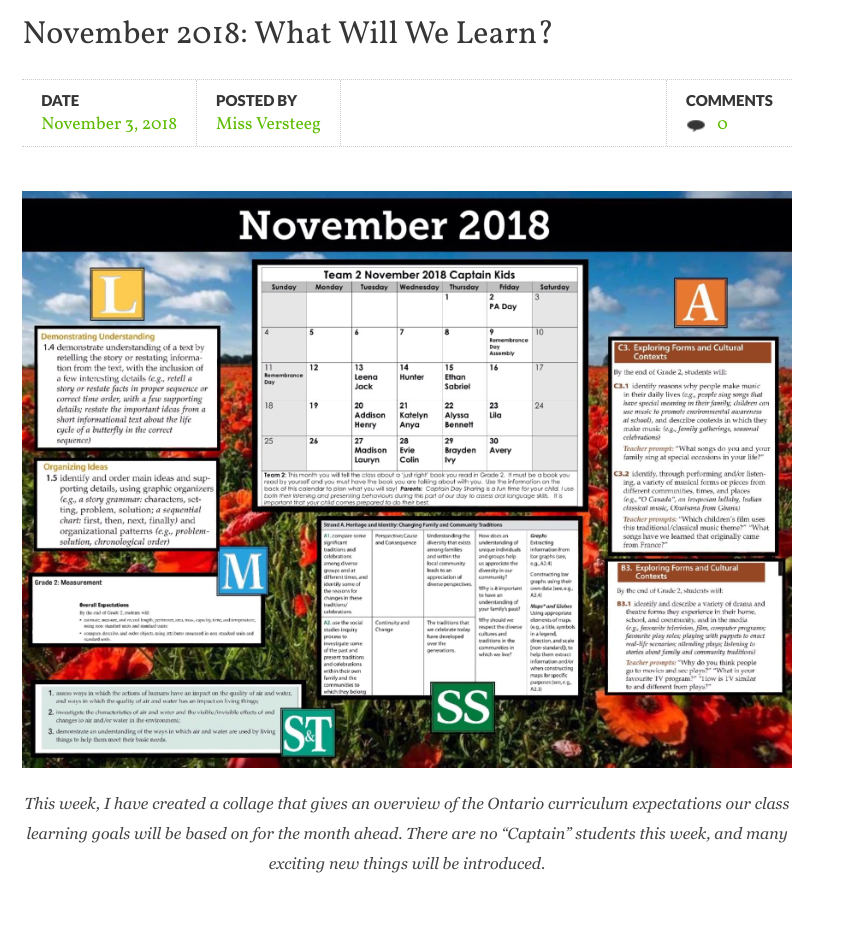 And they are a good way to show you're an internet savvy school.
They can also be a way of showing that you are sensitive to internet safety issues which is a big consideration for today's parents when they are looking for new schools for their children.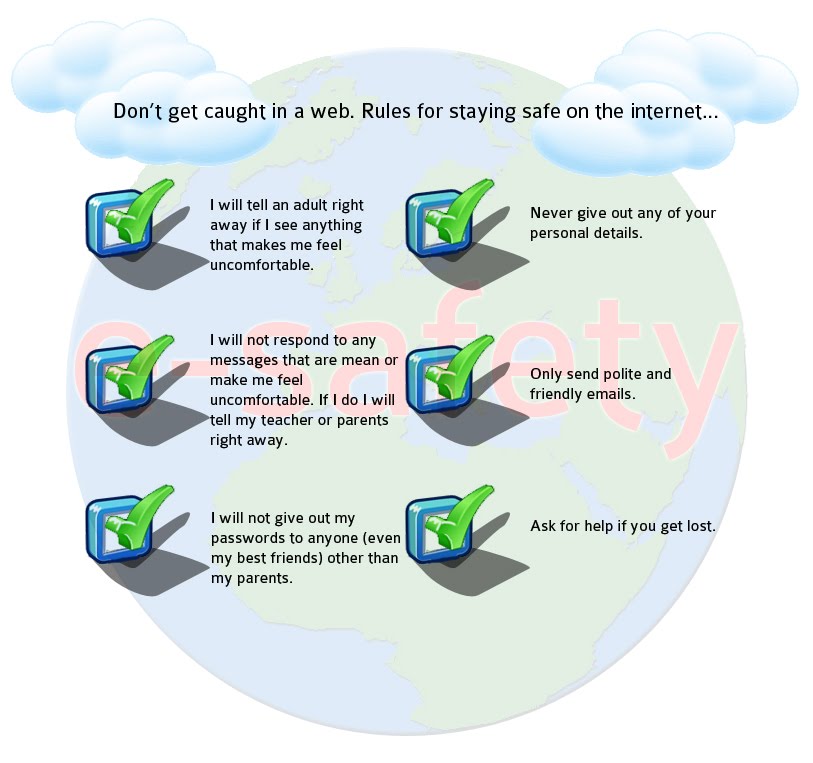 Your blog is also a great way to bring together your whole online presence and can act as a central hub for students and parents.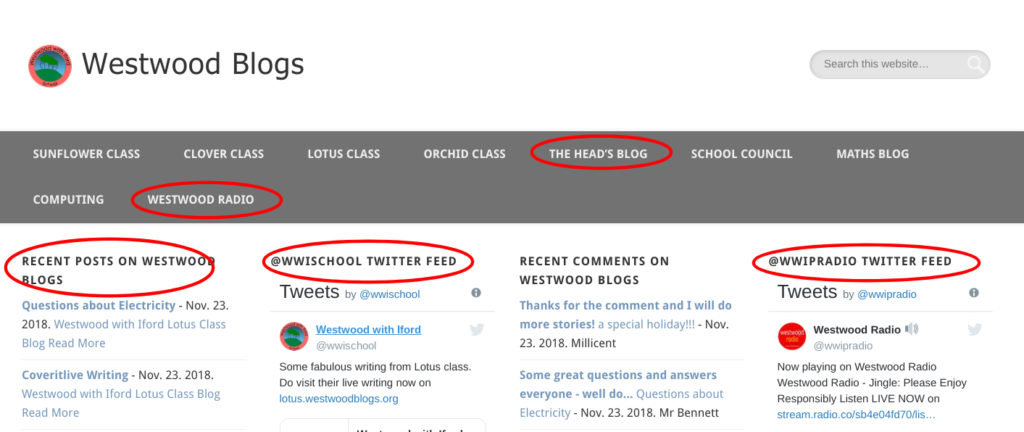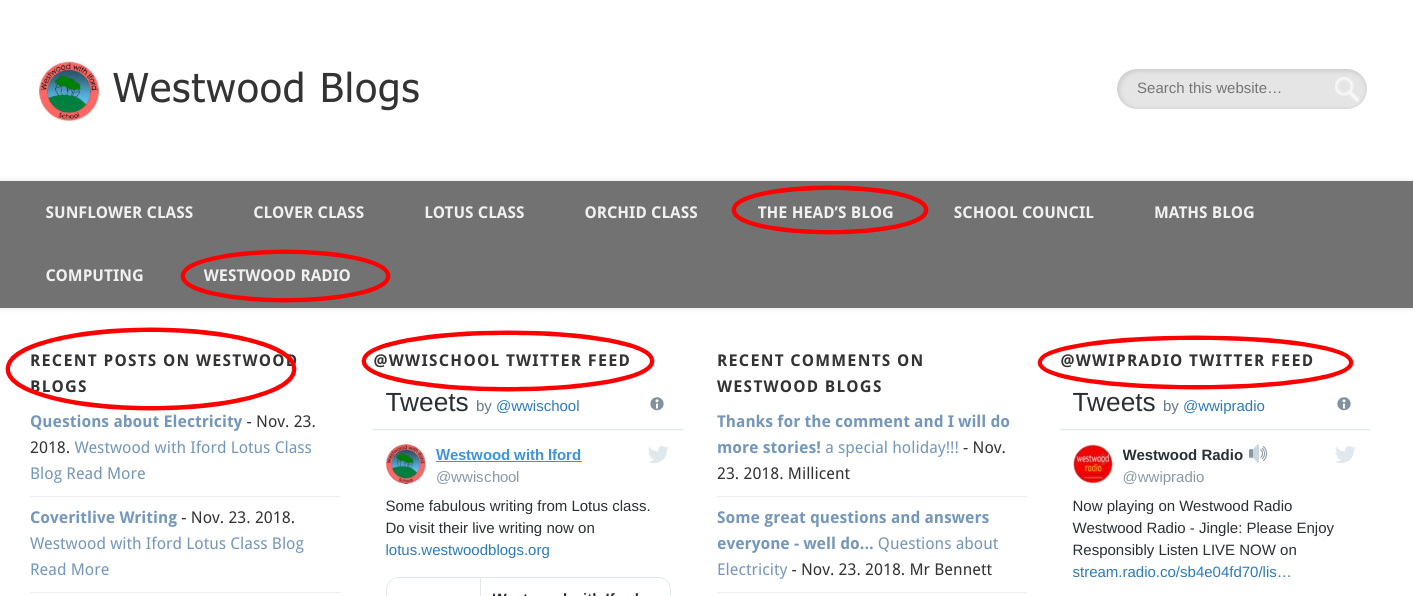 Timing is everything
The world of schools and school hunting is very much tied to specific timetables. It's based around term times, holidays, public events and exams.
Your school marketing shouldn't just begin when people are actively looking for schools. Give your school a competitive advantage by ensuring year-round school marketing. It's much easier than you think. You can take advantage of the activities your school regularly engages in to create free publicity by reporting on how supportive your school is, how well your pupils perform, highlighting any awards students win, successful school competitions, sports activities and so on.
Make a list of events that happen year-round and create a plan to create content for each one, from Tweets to blogs and email newsletters. You can even encourage students to create reports and content.
School marketing via mobile
It's very important that your school website is mobile-friendly as over half of web browsing is done on mobile devices.
Go to Google's free mobile-friendliness test and enter your school's URL to see if your site is suitable for mobile.


If it's not it will tell you what you need to change to get it mobile optimized.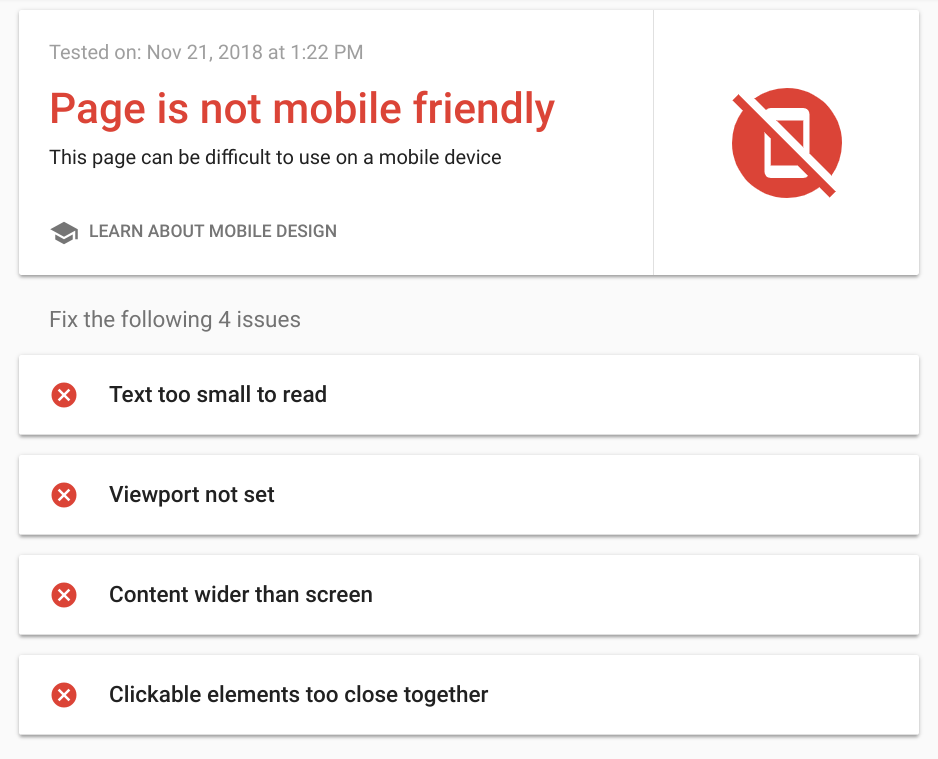 Making your site mobile friendly
Here's what you need to create a good mobile experience of your website.
Images and video
Are they viewable on a mobile? Check they display properly and quickly and that they don't overtake the screen or mess up the viewing experience in any way. No one likes zooming or scrolling around to read a site.
Readable text
The text needs to be easily readable and shouldn't require the user to zoom in to read properly.
Font size and style
The font size should be at least 14pt for mobile viewing as tiny text makes for a bad user experience. And use standard system fonts so browsers don't have to download new text to view your site, which can slow down performance. Also make sure you use readable fonts like Georgia, Helvetica or Open Sans.
Clickability
Fingers are clumsier than mice, so what might be a smooth user experience on a desktop can be a fiddly, frustrating experience on a mobile device, especially when accessing menus.
Speak to your web designer to ensure the best mobile experience possible. If you are using pre-made templates make sure they are mobile responsive.
Resize buttons
Make sure the mobile version of your site has big buttons that are easy to click.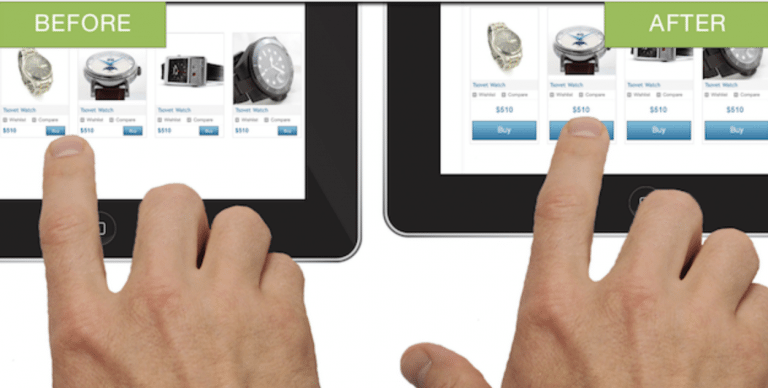 No Flash
Don't use Flash because Android and iOS don't support it and it slows down page load times!
Viewport metatags
Here's one for your web designer. Make sure each page has the following viewport meta tag pasted at the top of the HTML page. Browsers use this code to adapt pages to a range of different viewports (screen sizes):
<meta name="viewport" content="width=device-width, initial-scale=1″>
---

---
Social media
Social media is becoming an increasingly common way to get exposure for schools. Making the most of it now will help you build an online presence if you follow these social media strategies.
Twitter
Ensure your profile is completed and shows your school in the best light.
Here's what you need…
A cover photo that shows off your school and makes it look like a fun, supportive and aspirational place to be.

A school logo as your profile pic, designed to be clearly readable on Twitter. Make sure it's the right resolution and is not blurry or pixelated.
Like this…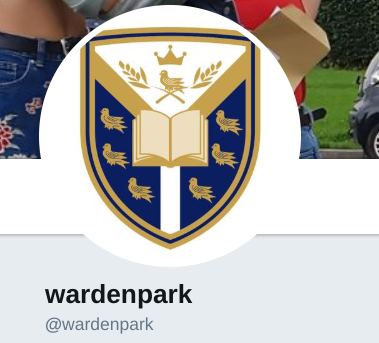 Not like this…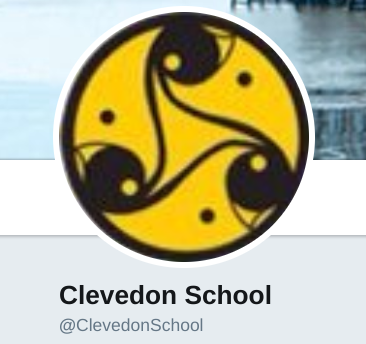 An @ username that contains your school name and doesn't have any random letters, numbers or symbols that make it hard to search for. It's good practice to keep the username as short as possible, but you can put your full school name in the display name section (the writing in bold above your username).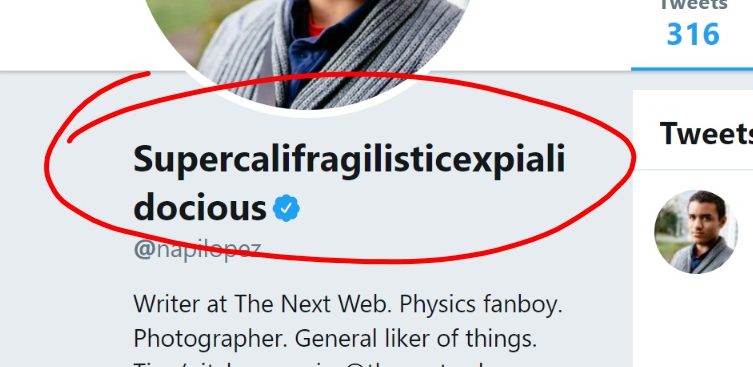 A short, inspiring and informative description of your school.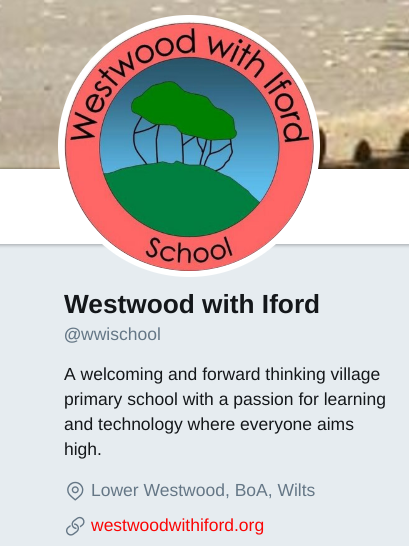 Your location and a link to your website (see the above image).
Post photos and videos
Twitter loves visual media, so make sure to post lots of photos and videos that show off your school.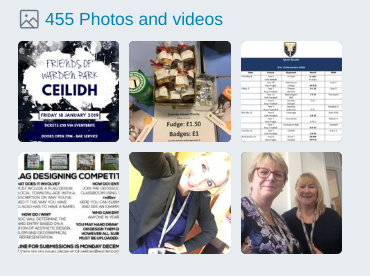 Visual content performs a lot better than plain text posts and makes your account look more interesting.
Sporting achievements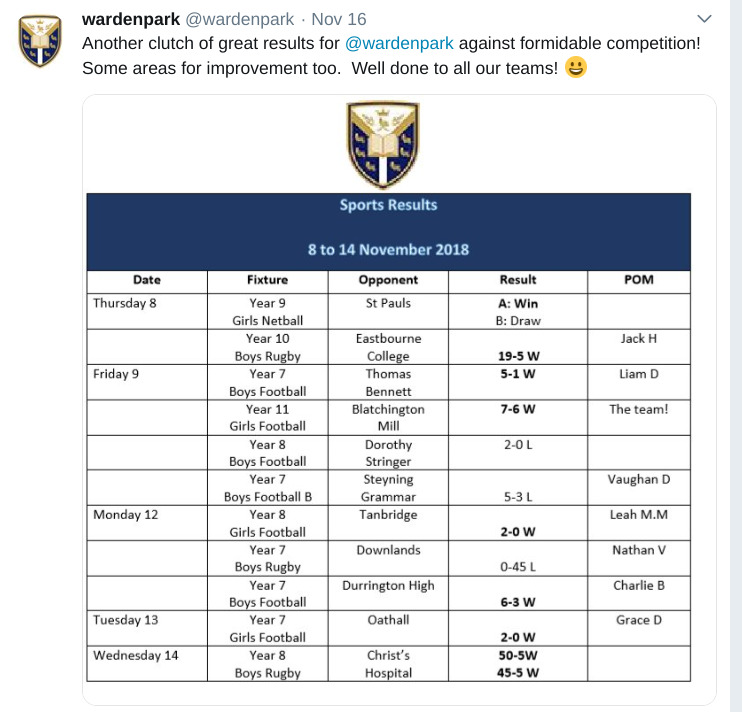 This is so crucial that Warden Park School has a separate Twitter account for their PE department.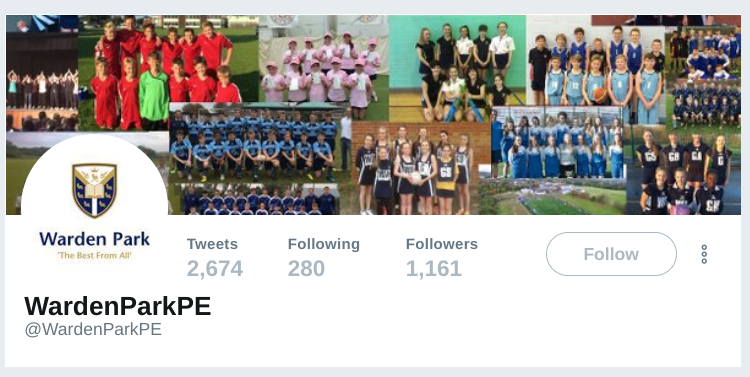 This allows them to focus on posting about sporting achievements and retweeting and replying to any sporting associations they have been working with or teams they have been playing.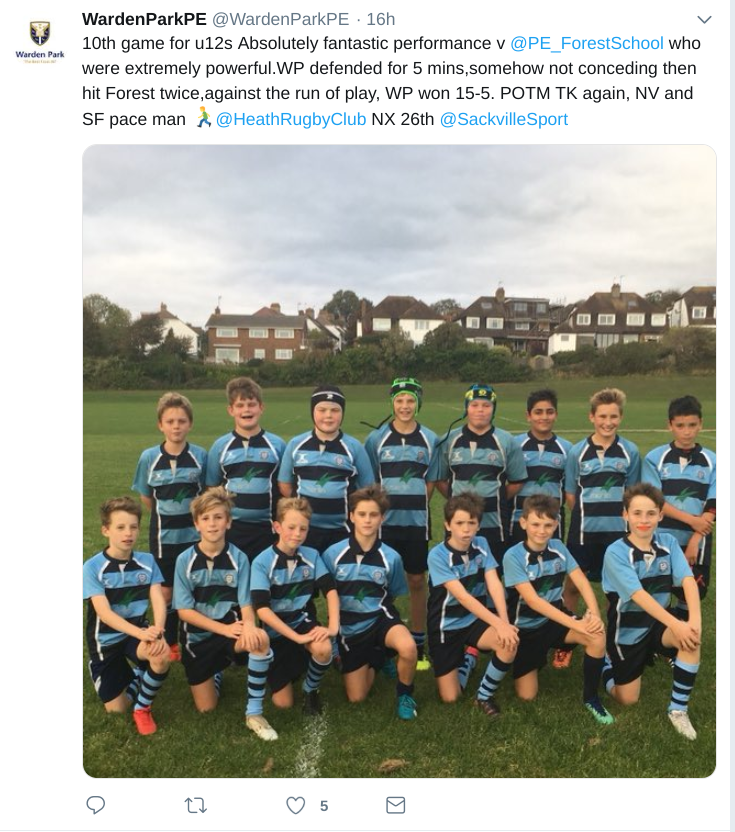 They also post updates on how training sessions are going.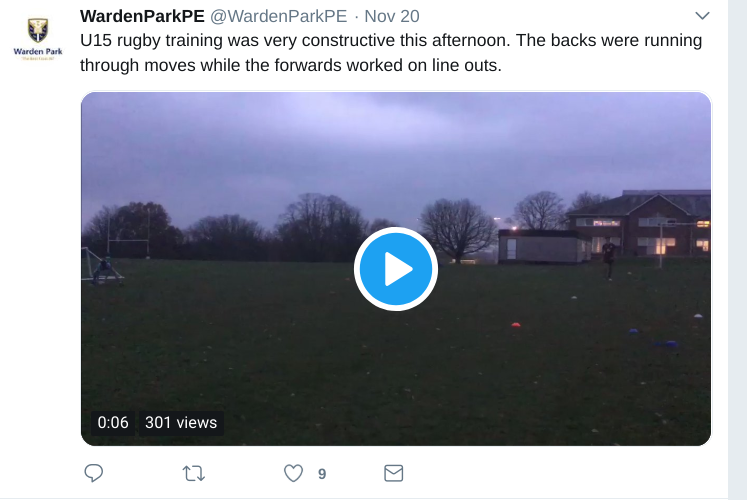 Charity support work
Parents want to find schools that will teach positive values to their children. Showing you're involved with charities is a good way to do this.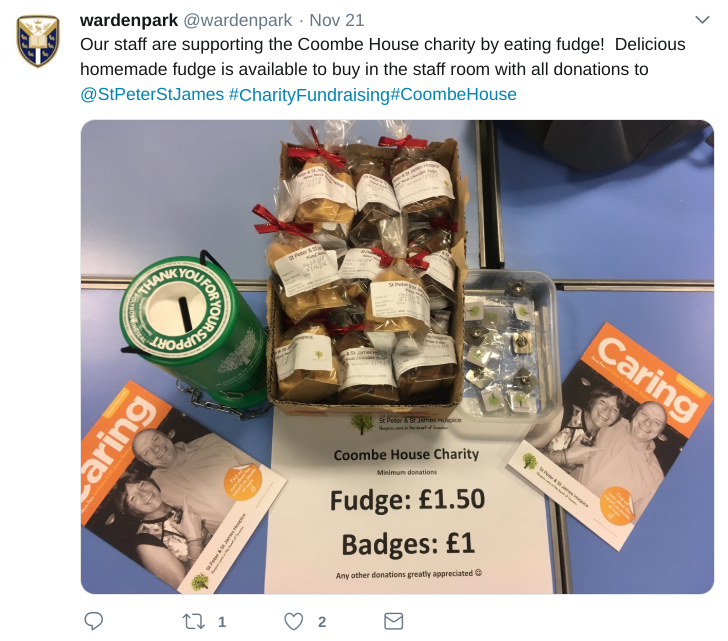 Demonstrating that you are environmentally conscious is also a very good idea, as this is something parents and guardians think about a lot because they want their kids to grow up in a sustainable world.

Welfare concerns
Parents want to know that your school is on top of contemporary issues that affect school-age children, such as bullying.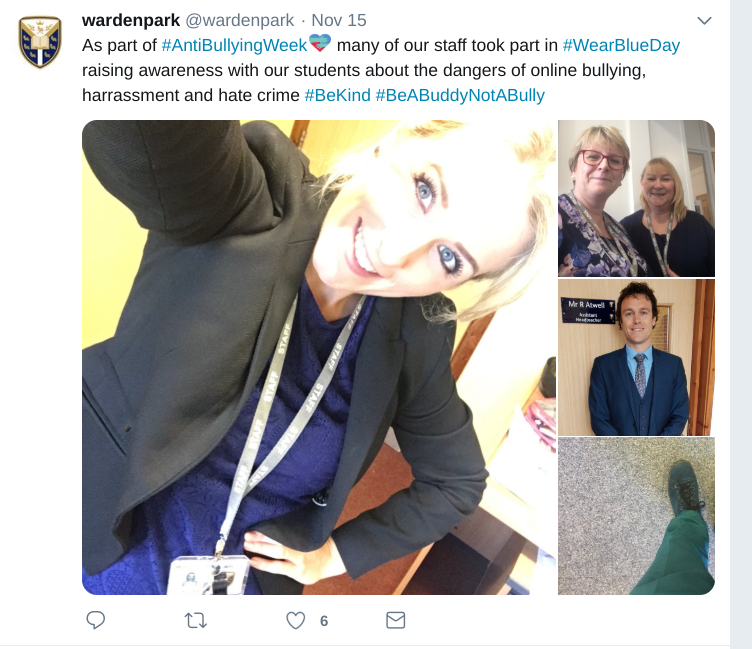 Post with hashtags
The above example is also a good illustration of using hashtags to connect with wider conversations.
Make a list of hashtags, like awareness days that you could tweet about, to increase the amount of people who see your posts.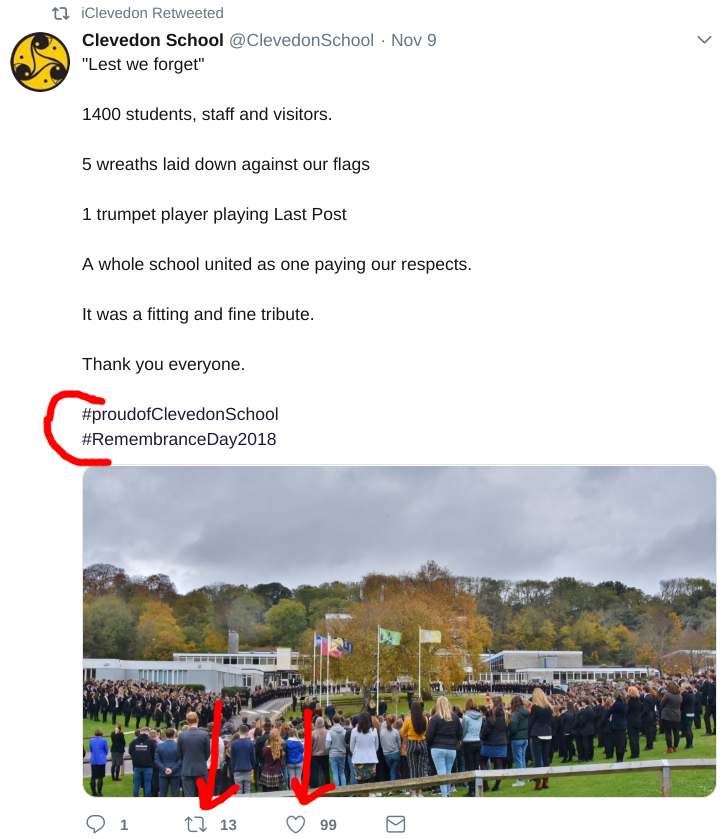 Topical issues
Students from Risca school in Wales appeared on BBC TV exploring issues around fake news and the school's Twitter account capitalized on this school marketing opportunity by reposting the BBC report.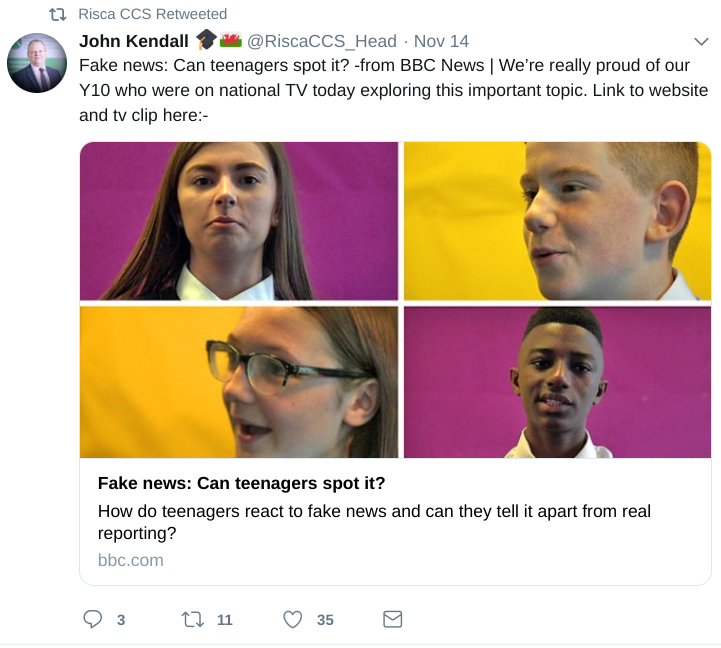 Sharing news like this is a great way to raise your school's online presence.
Facebook
A Facebook page is an essential way to promote your school. Facebook is about creating a community forum where people can engage with your events and activities. It can be about sharing feel-good information, updating about the latest events, or making school announcements.


Make sure you have an inspiring cover picture and a professional logo as your profile pic.
Notice how Great Ballard School have used their cover photo to include a slogan that complements the nicely designed graphic.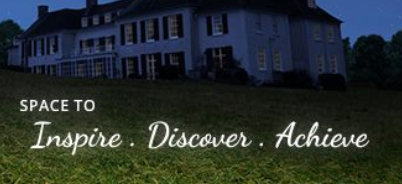 Facebook page reviews
Encourage users to review your page to add social proof that your school is as good as you say it is!

How to get reviews on Facebook
Here are some ways to get reviews of your Facebook page:
Post on Facebook about how you value people's feedback and you'd love them to review your page.
Include a call to action in your email list asking for reviews
Reply to positive comments saying thank you and encouraging the user to leave a review
Shareability
It's important to create posts with maximum shareability.
Make use of the tagging function to tag teachers, staff and other professionals who visit your school, where appropriate.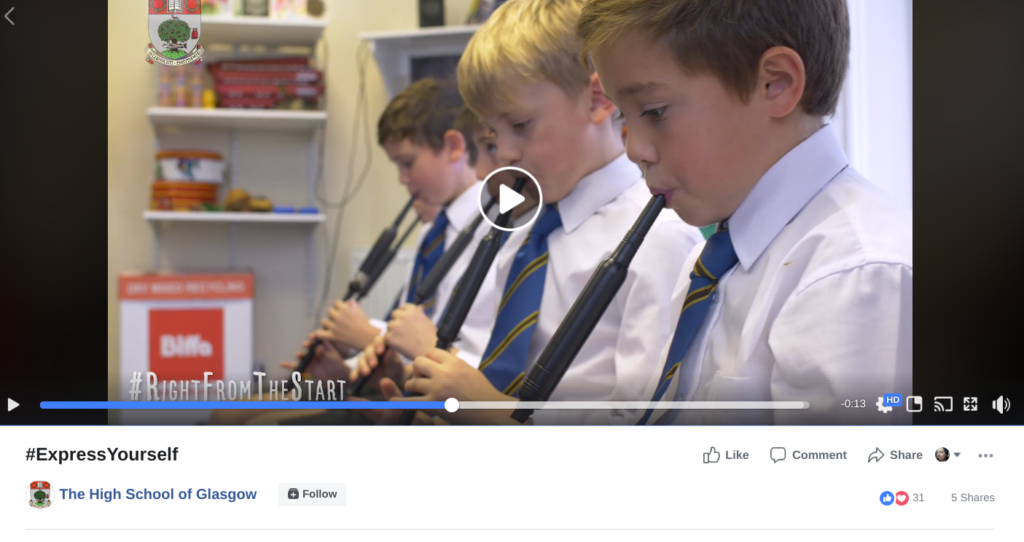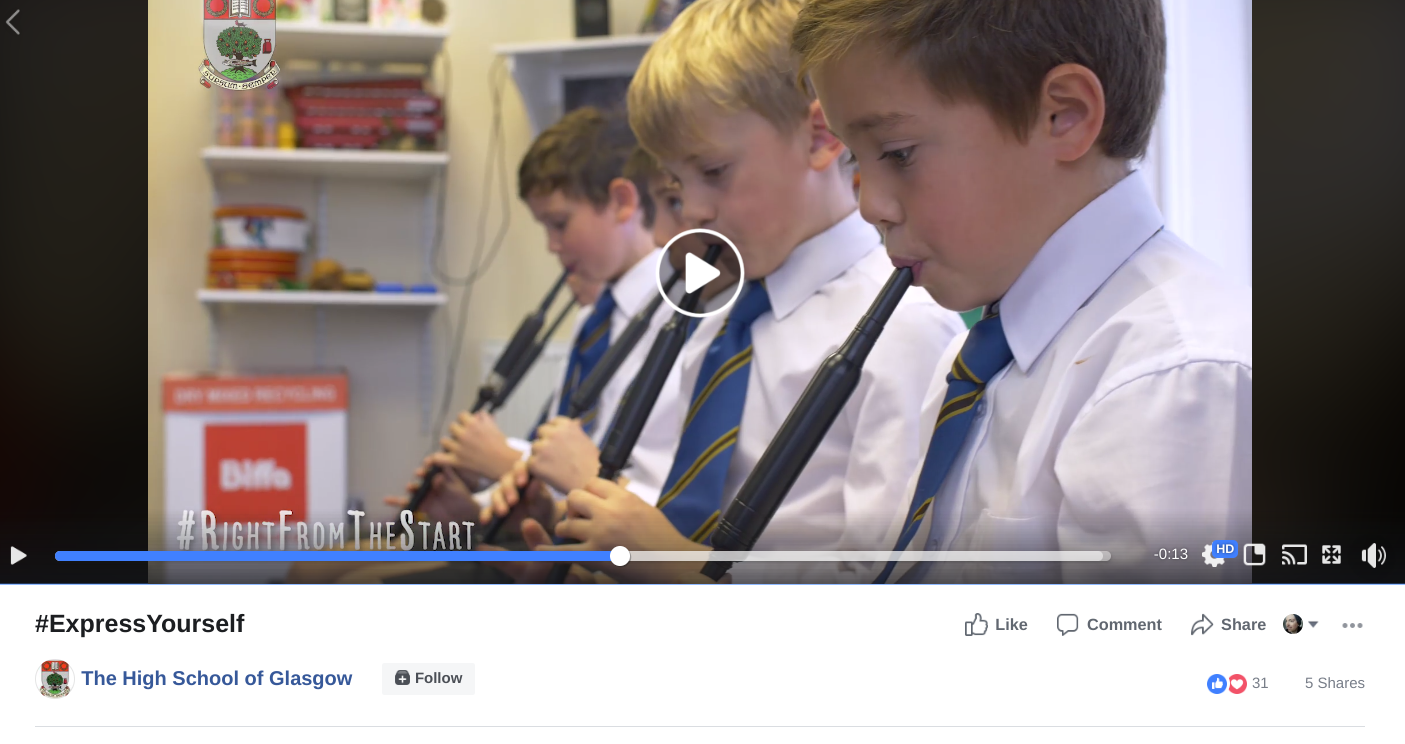 This can be particularly effective if you have a well-known guest speaker addressing the school. You could even ask people if you can interview them on topical subjects and post the videos straight to your Facebook page.
If your videos do well it get you wide exposure and encourages people to follow your page.

Facebook videos
Facebook likes it when you post videos that are directly uploaded to Facebook, rather than links to YouTube, etc. That's because the platform doesn't want people to leave Facebook. You can re-upload videos you've posted elsewhere with a new text introduction in the description, or make videos exclusively for Facebook.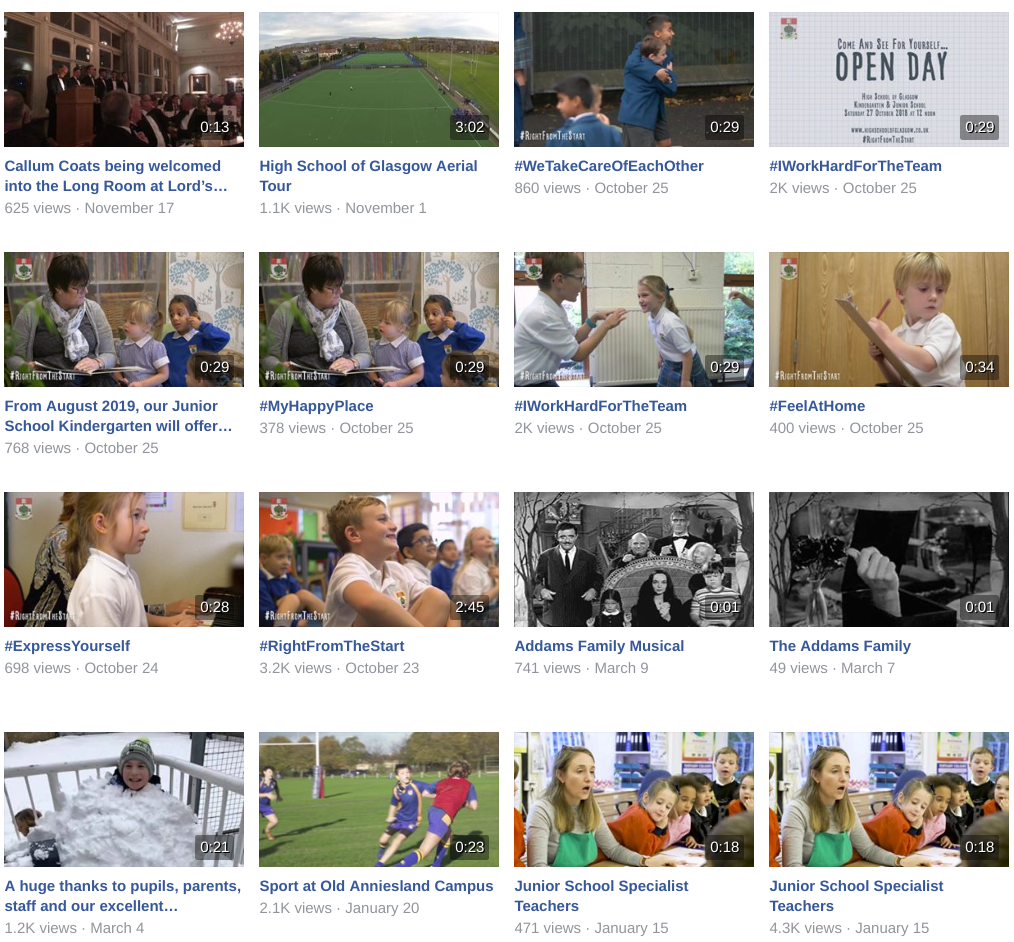 You can use Facebook's advertising function to promote your videos, and target it to specific locations, a great way of reaching out to your local area.
Secure groups
You can also set up private groups so that confidential information doesn't leak out into the public.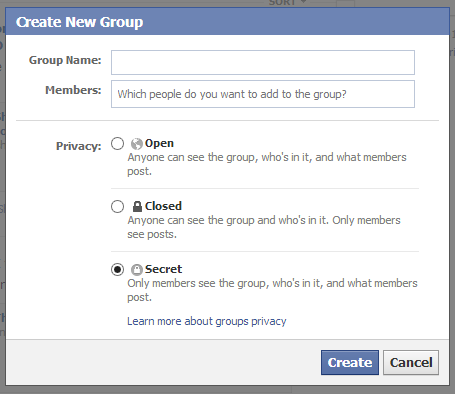 Mobile apps for schools
Social media is a great way to communicate information to people, but it's not such a great platform for two-way communication. And a large part of school marketing is about making communication as simple and direct as possible. A great way to do this is by building an app for your school. This gives you a secure portal with which to communicate to pupils and parents.
This allows for direct communication to people at any time due to the portable nature of mobile devices.
A school app allows for secure communication; not everyone is on social media or wants to join Facebook just to stay in touch with your school. A lot of people, especially concerned parents, have security issues with social media, but most people use smartphones so an app can be a great way to communicate.
You can use the app to publish news and information and use push notifications to send reminders about upcoming events, exams and so on.
You can build a school app quickly with AppInstitute. Either select a premade school template or design your own app from scratch. The tool will pull data through from your Facebook page or website, including branding and color scheme, to easily create an app that fits your school's image.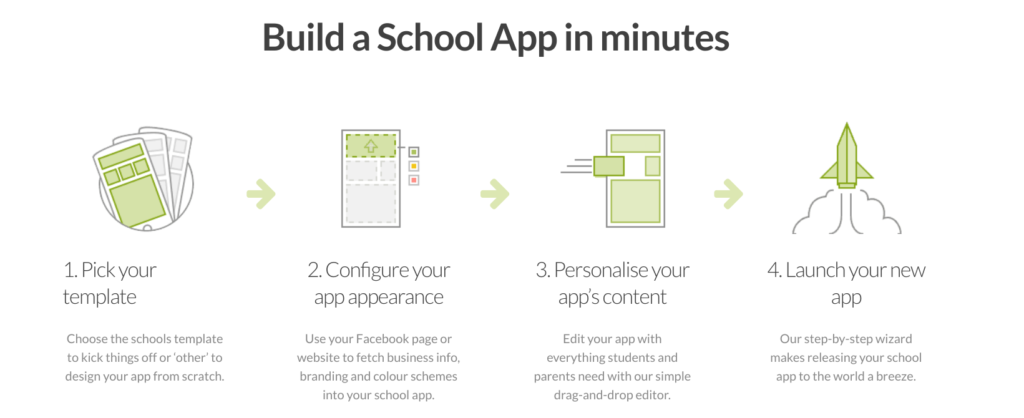 With our school app parents and students can…
Book appointments like parents evenings and for register for school trips
Receive push notifications about upcoming events and school news
Submit permission slips via customizable contact forms
Stay up to date with the school via your messaging center
Access learning materials, news and other info via video, audio and visual content
Revise for exams via customizable quizzes
Make the most of online school marketing to promote your school
There is plenty in this guide to help significantly increase your school marketing presence and boost your online image.
This won't just make your school more attractive to prospective parents and students, it will also create stronger communication with your current intake, improve parent-teacher relations and foster a positive relationship with your students.
---