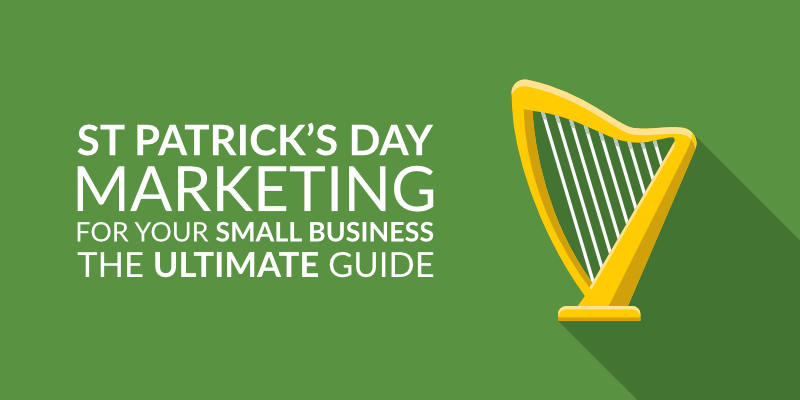 St Patrick's Day (or St Paddy's, depending on who you're talking to) is a cultural Irish celebration that's not just limited to Ireland's shores. Taking place on the 17th March, it is a public holiday in the Republic of Ireland and a good excuse for a party elsewhere!
Why the 17th March?
The 17th is said to be the day that St Patrick died, and the day originally began as a religious celebration of Ireland's patron saint. It's said that St Patrick was the person who introduced Christianity to Ireland. Indeed, in some parts of Ireland and some families, the day is less of a party and more pious.
A global celebration
However, swathes of Irish (and some game non-Irish!) see the day as a chance to return to their Irish routes and have a shindig. St Patrick's Day is widely celebrated in the UK, Canada, U.S., Brazil, Argentina, New Zealand and Australia – and anywhere else where there's a large Irish population. In fact, it's the most celebrated event across the world – more so than any other national festival. Which makes it a perfect event for almost any business, anywhere in the world, to take part in.
Modern St Patrick's Day events
The modern-day version of St Patrick's Day has been greatly influenced by the Irish living overseas in other territories. They are the ones who began the parades, music and even some of the decorations that the day is famous for.
Celebrations usually involve a festival or public parade, if on a grand scale, or some playing of Irish music if on a smaller one. Participants usually wear green and Irish decorations of shamrocks, flags and green bunting are commonly seen. More formal gatherings such as banquets and dances will sometimes be held, although these are becoming less popular in lieu of pub and restaurant-based events.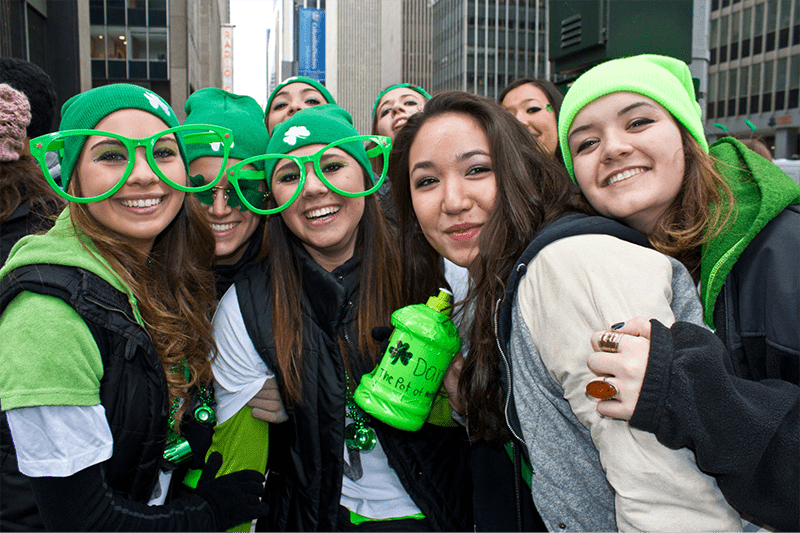 The St Patrick's Day parades usually feature marching bands, cultural organisations, charities, youth groups and sometimes the military or emergency professionals. New York's parade is said to be the largest in the world and dates back to 1762. In London, the St Patrick's Day festival takes place in Trafalgar Square and surrounding central London areas, attracting more than 125,000 each year.
In Ireland, the week leading up to St Patrick's Day is known as Irish Language Week and everyone is encouraged to speak in Irish – a language that is in steep decline. The day is also a big tourism boost for the country, with visitors flocking from all over the world to take part in traditional St Patrick's Day celebrations.
Several global landmarks are usually lit in green to celebrate St Patrick's Day. These include the Sydney Opera House, the Colosseum, the London Eye and the Empire State Building. In Chicago, a curious trend began amongst the Irish contingent living there and now the Chicago River is dyed green every year.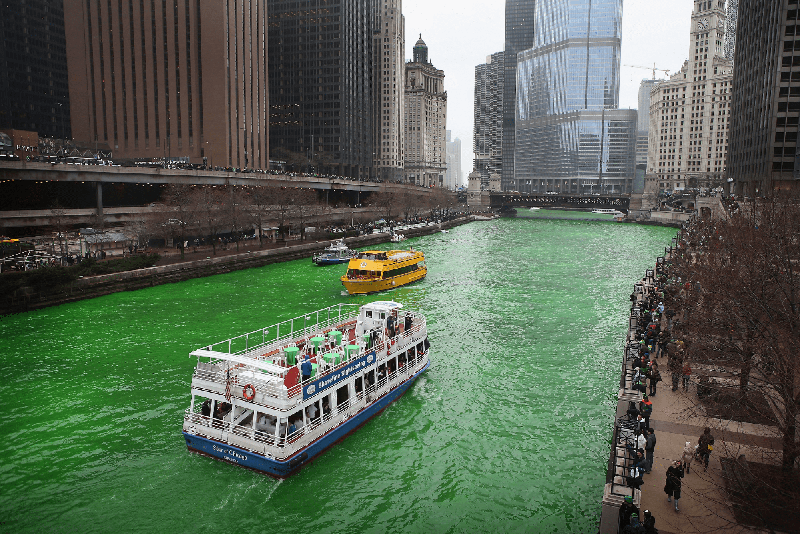 St Patrick's Day garments
It's customary for participants in St Patrick's Day to wear some kind of green clothing (or accessory) or shamrocks. These are included because St Patrick is said to have used the shamrock to explain the concept of the Holy Trinity.
Entire clothing lines, hats and other party equipment are designed around the event and sold to keen St Patrick's Day-ers every year. There's plenty of money going around for savvy businesses that want a slice of the action. In the U.S alone, the National Retail Federation expects almost $6 billion to be spent on St Patrick's Day alone – not including increased spending in the weeks leading up to the event. It notes that the holiday is particularly popular amongst 18 to 24 year olds.
The story of St Patrick
As for the man behind the day, St Patrick wasn't actually Irish at all. He was born in Roman Britain, where he was kidnapped and taken to Ireland as a slave. He escaped and then began bringing the Christian religion to the Irish. Now, his life is ingrained in Irish culture, seen through the liberal use of shamrocks by the Irish to symbolise good luck.
The many different versions and worldwide appeal of St Patrick's Day makes it a great holiday for all businesses to get involved in. There are many ways to celebrate, for all budgets – from throwing your own mini-parade or festival to holding a competition or tucking into some classic Irish grub.
St Patrick's Day marketing ideas
Throw a St Patrick's Day parade
Depending on your space and budget, throwing a St Patrick's Day parade can be a great way to unite a community and give people a big event to get excited for. Sponsoring a larger parade is one option, or you could do one on a smaller scale, perhaps involving some local youth groups or charities.
A cuter option is to involve animals – get pet owners to dress their pups up and do a doggie version of the St Patrick's Day parade. Sharing photos of your St Pup-trick's Parade on social media is sure to get a few likes and follows from pet lovers.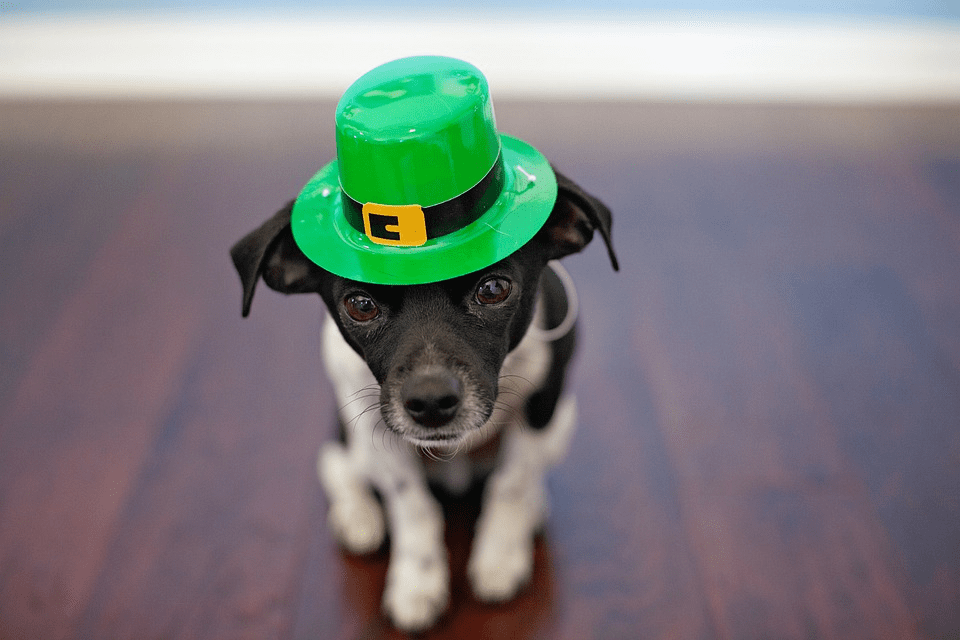 Run a costume contest
Encourage customers to come to your St Patrick's Day event in their greenest, most outlandish or most Irish costume. The winner could get a discount, a free meal, voucher or a round of drinks to share with their mates. Alternatively, you could run the competition on social media and have people share their outfits under a certain hashtag or on your company page. Just make sure you pick a specific hashtag (like #BobsDinerPaddysParty) to use for your event – and entries will soon be lost if just using #StPatricksDay2019. You can also re-post the best outfits on your business' social accounts to create more excitement and engagement.
Race the leprechaun
Perhaps most relevant to sports and other related businesses, St Patrick's Day could be a great excuse for a race. Get the fastest person you know to dress up as a leprechaun. Challenge customers to race the leprechaun (the way you do this is up to you – via a treadmill, down a street, or through an entire area!). Those that beat the leprechaun win a prize (presented in a pot of gold if you want to really embrace the theme).
Alternatively, you can arrange for several people to dress up as leprechauns and do a fun run. Perhaps, sponsoring a specific local or Irish charity. Or there's an option of doing a 'rainbow run' to raise awareness and funds for LGBT groups.
If you do it on a big enough scale (for example, through a town or in an entire neighbourhood) then you might even score some free press out of it. Again, post photos of the race and winners on social media to show other potential customers what you're doing.
Spend it in the pub
St Patrick's Day and pubs are a perfect match for modern-day celebrations. If you happen to run a pub, then you're pretty much set! But if you run another business, such as a clothing store, then partnering with a local pub is an option. You can both offer promotions to drive customers into each location. For example, if someone buys a green outfit then they get a free St Paddy's day drink in the pub. Or you could invite regular customers to visit the pub for an Irish quiz night, as a way of thanking them for their loyalty.
This promotion would work wonders if your target audience sits within the 18-24 age bracket. Students can be enticed to buy their St Patrick's accessories in-store before heading to the pub for a pint.
Sell all things Irish
In the run up to St Patrick's Day, why not celebrate Irish products and producers in your store, bar or restaurant? You can offer a discount on Irish-made products or highlight them on your website. Bookshops can feature Irish authors and even hold a night where Irish tales and stories are shared. Music stores could promote Irish artists and music, or perhaps host an intimate gig in-store to introduce guests to new Irish music.
If you're online, why not write a blog about the promotion and all the good products to come out of Ireland? That way, you'll benefit from an SEO boost from people searching for St Patrick's Day stuff online.
Speaking of which, any business with a blog should consider topics for a themed St Patrick's Day piece. You never know who might stumble across your website because of it.
Get your green on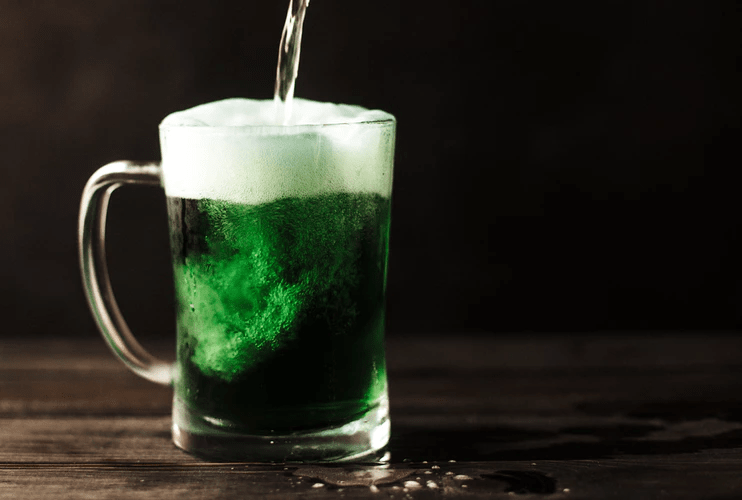 St Paddy's is synonymous with green, so make sure you're not understated with this colour! Turn your eCommerce store green for the occasion, change your social icons to green, or swathe your physical location with (you guessed it!) green decorations.
If you produce food or drink, why not come out with a limited edition green creation? Krispy Kreme got into the spirit of the occasion by turning their Original Glazed Donut green. Or you could take a leaf (pun intended) out of McDonalds' book. The burger chain launched a green milkshake called the Shamrock Shake that was only available for a month before St Patrick's Day. You could create a special St Paddy's cocktail, offer a green tea latte or cook a fully green fry-up!
Releasing a limited product just before St Paddy's can be a good way to increase hype (and sales). If you make it an annual tradition, as McDonald's has done, customers will begin anticipating it well before St Patrick's Day itself.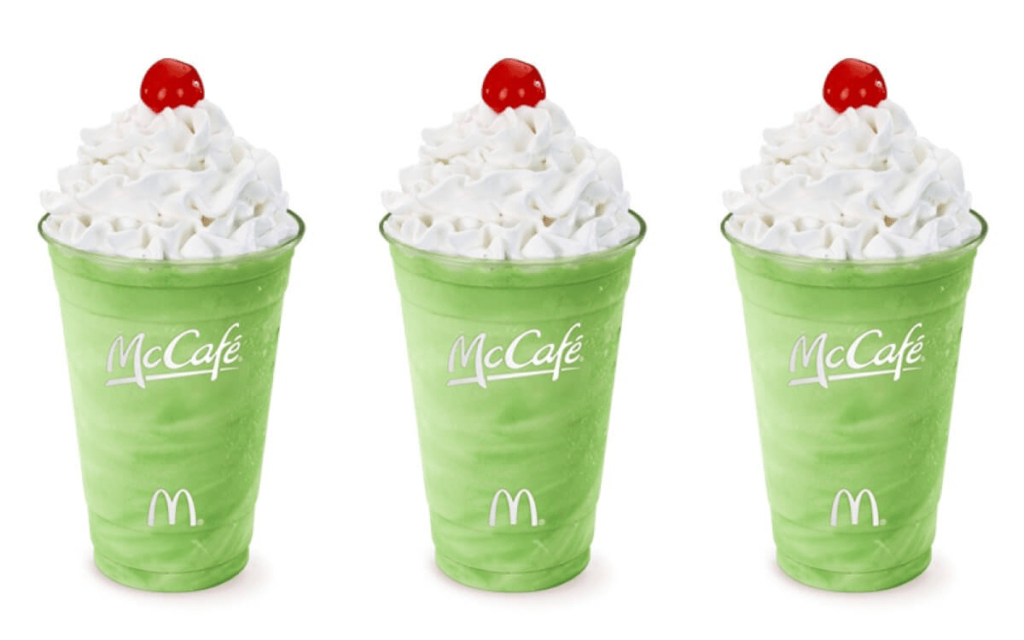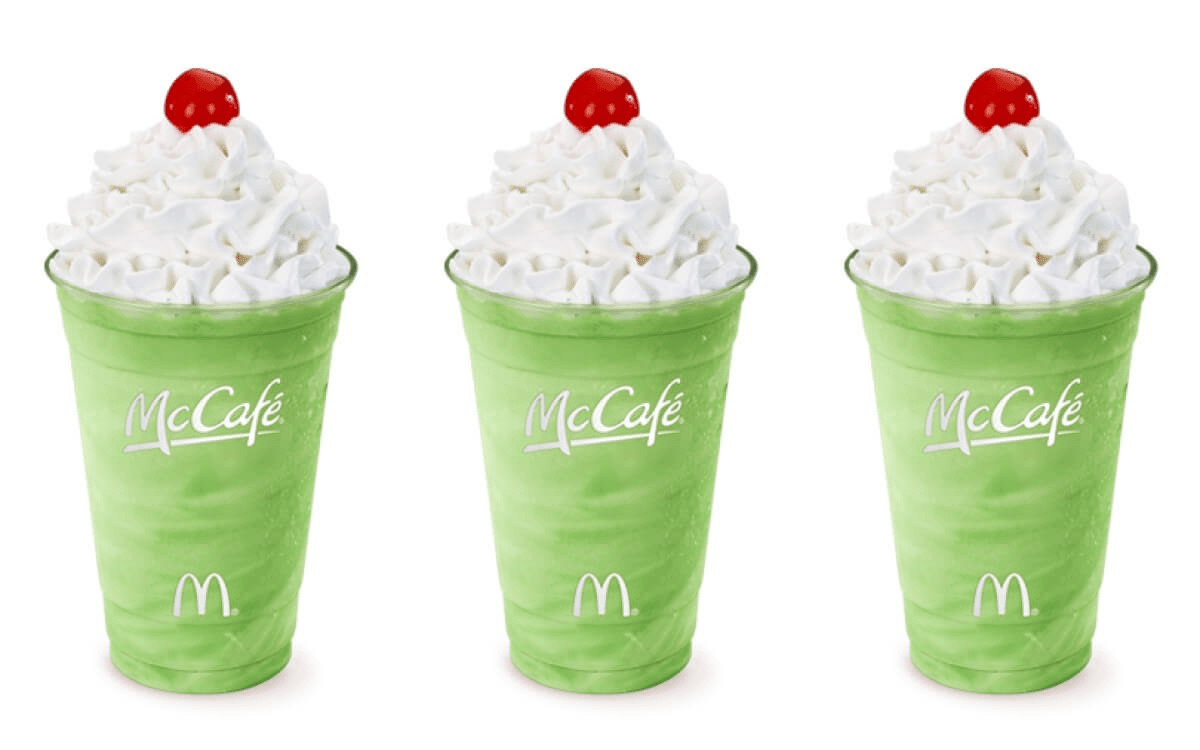 Cook some Irish food
If turning your food and drink green doesn't appeal, then why not create a special menu that uses Irish ingredients and recipes? You could have Guinness battered fish and chips, or a classic Irish stew. Corned beef and cabbage are traditionally eaten by many American-Irish families, or you could go for some warming soda bread or Dublin Coddle (a layered dish of potato, bacon and sausage).
Hold a rainbow event
The rainbow is closely associated with Irish folklore, so if green isn't your thing and if you're passionate about LGBT rights, then use the occasion to promote this. You could encourage customers to dress up in rainbow colours or have a special rainbow menu. Handily, rainbow food and drink happens to be very Instagrammable as well, so you'll likely get some social media exposure through it.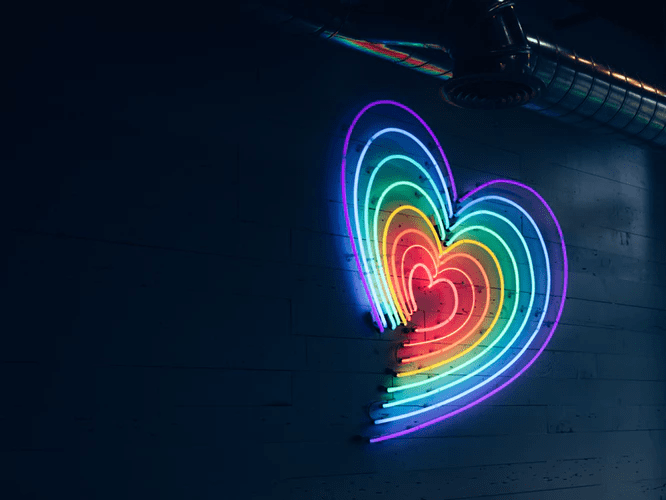 Offer a St Paddy's discount
For one day only, offer a special discount to everyone shopping online or in-store on St Patrick's Day. If in-store, you can offer an exclusive discount to people wearing green (or rainbow, or Irish traditional dress). If online, you can extend the theme with a special discount code celebrating the day, like IRISHLUCK or similar.
Use the luck of the Irish
Speaking of which, luck is a big cultural thing in Ireland so you can take advantage of this by holding a competition or raffle to encourage customers to try their luck. Winning items could all be Irish-themed as well, such as a Guinness brewery tour or trip for two to Ireland.
Even online businesses can get in on the action. Marketing software company SEMrush used an interactive St Patrick's Day crossword to mark the occasion. Customers who completed it successfully could win a Guinness gift set.
Try breaking a record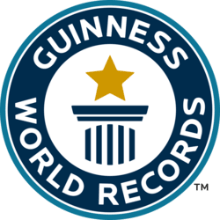 Put your business on the map by breaking a world record on the day. Of course, this is still in keeping with the Irish theme because Irish firm Guinness is behind the famous Book of World Records.
Literally, go green
Instead of focussing on the colour theme for your company, why not use the day to find some sustainable commitments? Going (environmentally) green does some good for the community as well as makes the event seem less commercial. Plus, sustainability is a rising concern for many consumers, so could help your business stand out from the rest. Just make sure that you talk about any efforts you make and why – again, a blog is a good way to do this.
Use social media
Social media has become such a big thing that it's already been touched upon several times in this piece. However, you can use it as your main St Paddy's Day promotion as well.
First, share a greeting and change your pictures to reflect the occasion. Then, you can do a number of different things, depending on who your target audience is and what they'd respond to.
If a local event is happening nearby, why not offer your business' opinion on it? A clothes shop could comment on the outfits in the New York St Patrick's Day parade, for example. A marketing agency could have its say on the many campaigns launched by big brands for the occasion.
Or you could use social media to help someone and target people specifically looking for St Paddy's Day tips. An online recipe website could offer some last minute Irish party food ideas, for instance, or an alcohol retailer could sell some pre-made St Paddy's cocktail kits. Just make sure that you use relevant hashtags if they're available, such as #StPatricksDay and #StPaddys.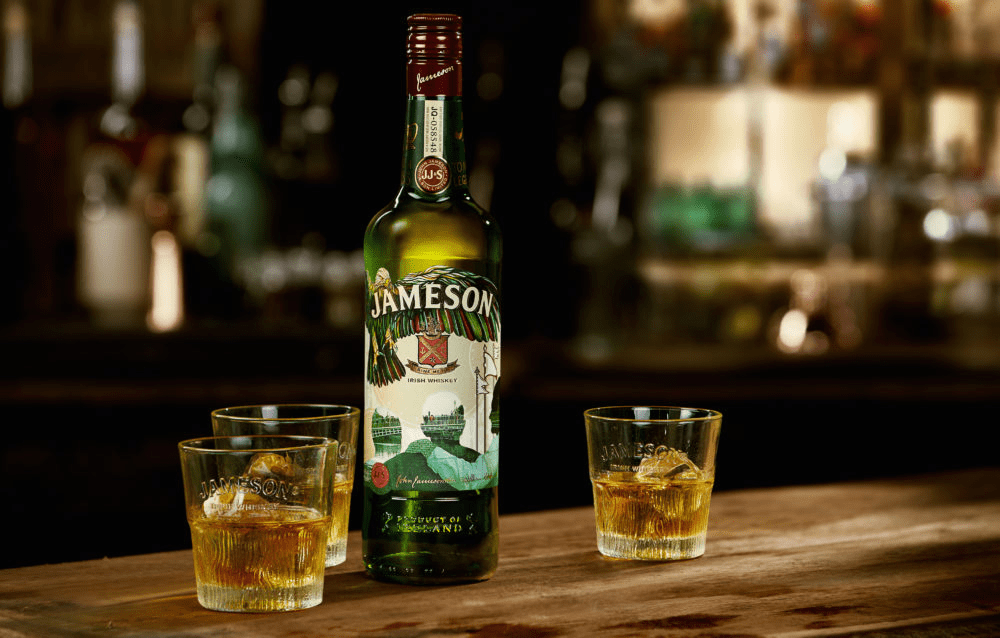 Social media is also good for contests. We've already mentioned costume competitions, but you could also run an Irish cooking competition or a prize for the greenest food/drink creation. Irish whiskey brand Jameson ran a social media competition in the run up to St Patrick's Day where the prize was a trip to Dublin to celebrate the day in person. Conversely, they also changed their bottle design to celebrate the event.
Guinness is also a regular St Paddy's promoter on social media. One year, they ran a campaign with a cause, called #StacheForCharity. It encouraged customers to share photos of their Guinness-stache, created when they sipped a pint of the drink. Regular moustaches were also welcome. For each photo received, the company gave a donation to charity.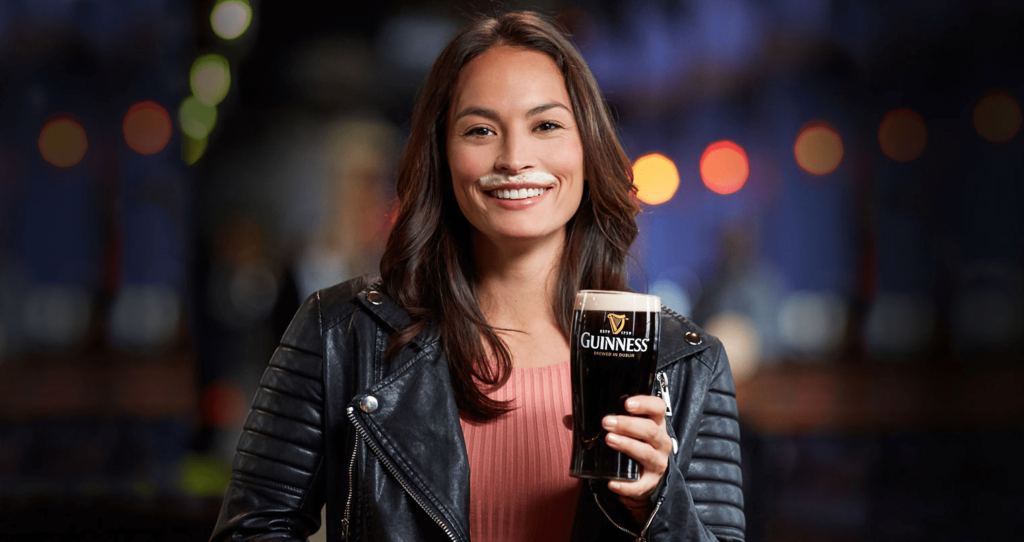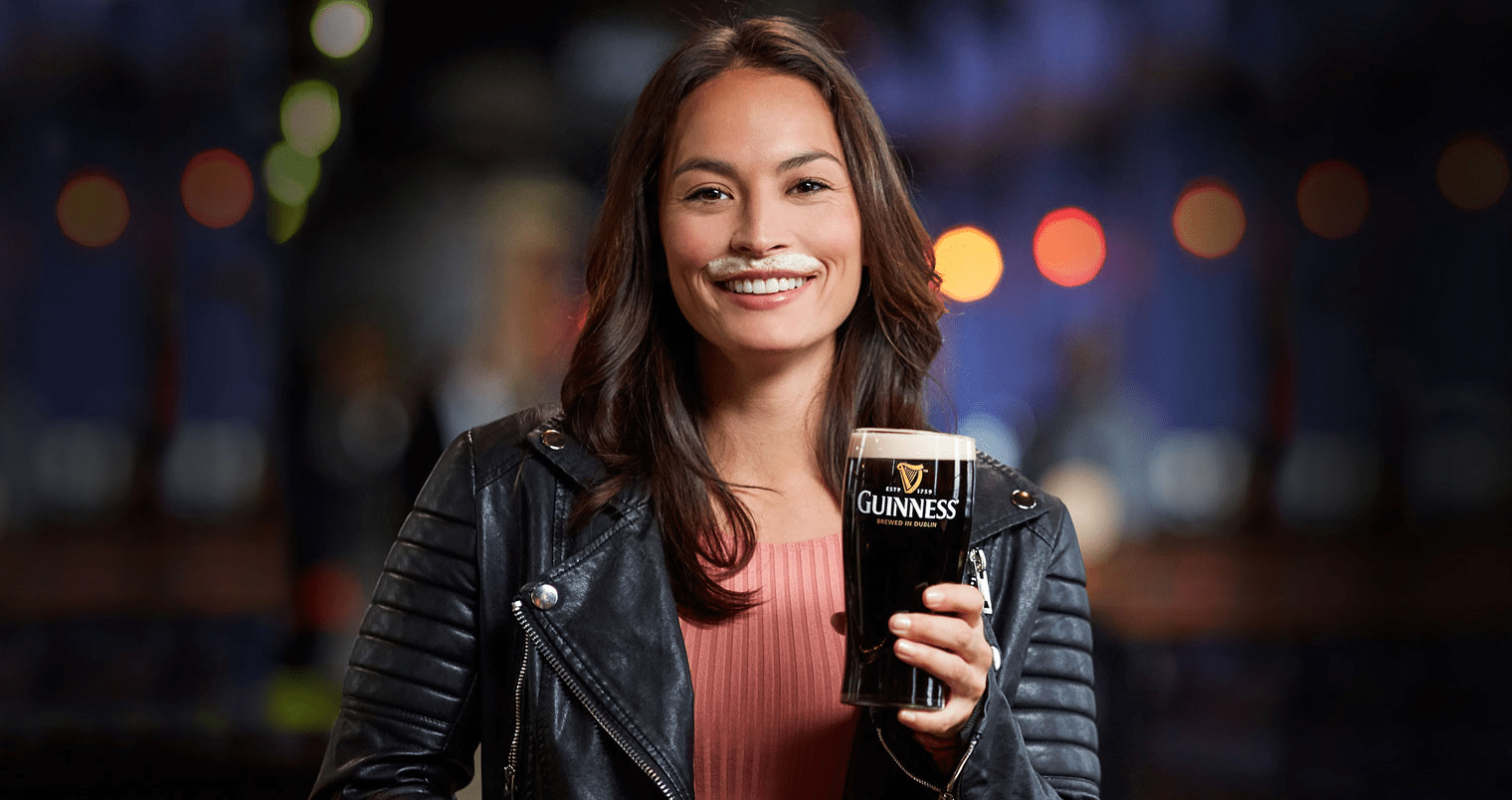 Give it a charitable spin
As a final suggestion, many of the ideas for St Patrick's Day marketing can be given a charitable spin to build some goodwill. The Irish are known to be generous, so extend this spirit to your business by donating profits from St Paddy's events to charity, by offering up products to a local youth club or food bank, or by incentivising customers to do something for charity.
One last tip
Whatever route you take in your St Patrick's Day promotions, make sure that it's something that will appeal to potential customers. There's little point in attracting a crowd of 18 year olds to your door when your target audience is middle-aged.
But St Paddy's is versatile enough to appeal to almost anyone. You don't have to run a consumer-facing business to benefit from it, as SEMrush proved, and you don't have to be Irish to take part. Even something as low key as commenting on St Patrick's Day parades and festivals via social media could raise awareness of your brand.
So, every business should mark St Patrick's Day in some way or another. After all, you won't bring the luck of the Irish to your company if you don't take part.
---