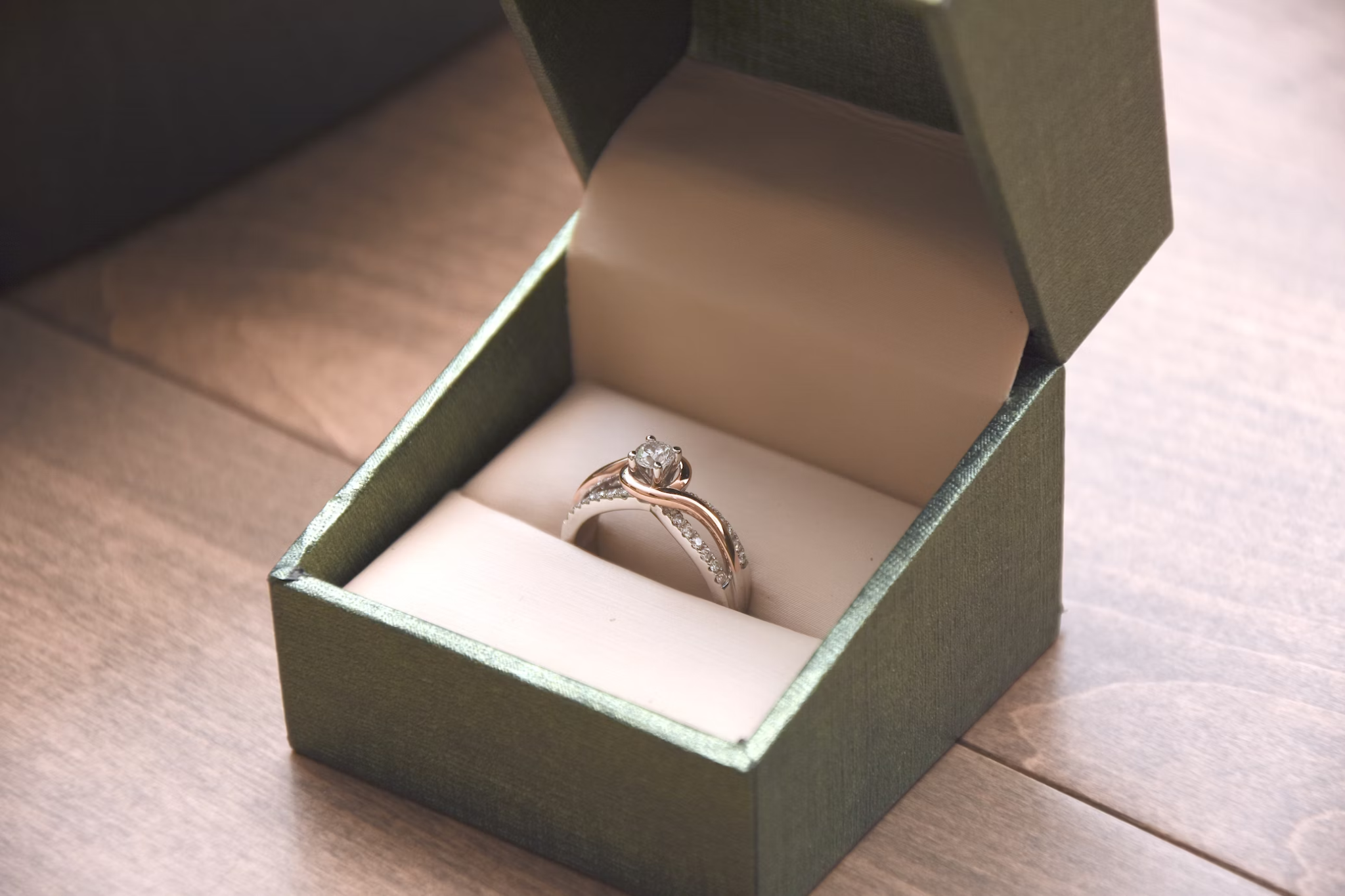 Image Source: Unsplash
In the modern age, technology is revolutionizing every aspect of our lives, and it's no different in the world of ring shopping. What traditionally involved countless hours of store-hopping, indecisiveness over designs, and limitations due to geographical boundaries has now been simplified into a seamless process.
Thanks to tech advancements, acquiring that perfect ring has never been easier. This article unravels how various technological innovations are reshaping the buying experience and making ring hunting an enjoyable venture from start to finish.
Augmented Reality (AR)
One tech advancement revolutionizing ring shopping is augmented reality (AR) for virtual try-ons. This cutting-edge technology projects images of rings onto a digital representation of your hand, enabling you to find your perfect digital ring size and see how different styles fit and look on your finger from all angles.
It eliminates the need to visit a store physically and brings hundreds of options straight into your living room. In other words, AR not only adds convenience but also enhances the overall shopping experience by giving shoppers a vivid visual preview before they purchase their perfect piece. It's like having a personal jewelry fitting session at home, redefining the landscape of ring buying.
3D Printing for Detailed and Custom Designs
Another remarkable technological breakthrough in the sphere of ring shopping is the use of 3D printing. This advancement allows jewelers to create exceptionally intricate designs with incredible detail, taking customization to new heights. Shoppers can bring their most ambitious dream designs alive with a level of precision that was previously unimaginable.
The technology goes beyond 'traditional customization' by enabling design elements only possible through 3D modeling and printing processes. Particular attention can be given to every tiny aspect of the ring, ensuring an unparalleled bespoke experience.
Online Shopping Platforms with Multiple Payment Options
Yet another tech advancement making ring shopping effortless is the rise of online platforms that provide numerous payment options. These platforms not only support traditional payment methods such as credit cards and bank transfers, but they also cater to modern digital currencies like Bitcoin and Ethereum.
Such multi-faceted payment solutions significantly boost accessibility, catering to the needs of all types of shoppers. The flexibility to choose your preferred method without any constraints fosters a smoother and more convenient shopping experience. No matter your mode of payment, these transaction conveniences ensure purchasing your desired ring is only ever a few clicks away.
AI-Powered Recommendation Engines
Another technology redefining the ring shopping experience is artificial intelligence (AI), specifically AI-powered recommendation engines. These innovative systems tailor your browsing by suggesting rings you might like based on your past preferences and searches.
Aided by precise algorithms, they provide personalized suggestions that perfectly cater to each individual's taste. The predictive nature of these tools narrows down the vast selection of rings, saving you valuable time and effort in finding the ideal piece.
This application of AI not only streamlines your search but also makes the shopping experience more personal and enjoyable, simulating an in-store consultant's advice at your fingertips.
Shopping Features on Social Media Platforms
When it comes to making ring shopping easier, we can't overlook the role of social media platforms. Instagram, Facebook, and Pinterest have transformed how businesses showcase their products with posts that can directly link to online stores.
Just by scrolling through your feed, you could see a beautiful ring, click on the accompanying tag, and be transported straight to purchase. This in-app shopping feature streamlines the process significantly – from admiration to acquisition, it takes only a few simple taps.
This blurring of lines between entertainment and commerce has reshaped the customer experience, making shopping for rings more accessible and seamless than ever before.
Advancements in Cybersecurity Measures
Lastly, but certainly not least, improvements in cybersecurity measures have made online ring shopping safer and more reliable than ever before. Enhanced data encryption algorithms, two-step verification, and biometric authentication are some examples of tech advancements that secure your personal information during transactions.
These features ensure that all the convenience offered by online shopping doesn't come at the expense of security. This means you can shop for your perfect ring with the reassurance that your personal and financial information is safeguarded, which allows you to focus on choosing your dream ring while technology handles the rest.