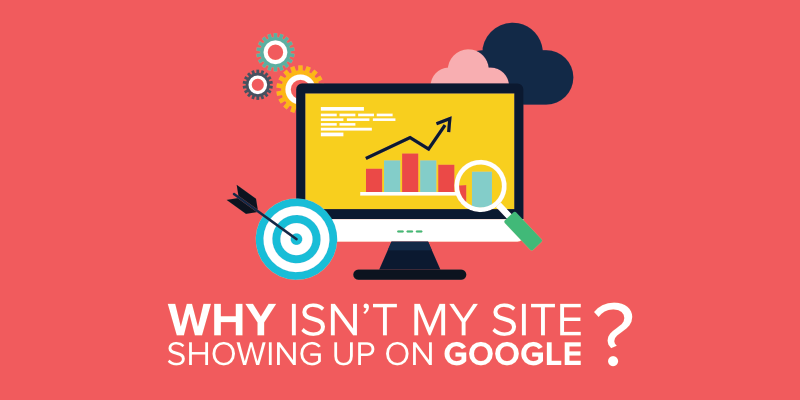 Ah Google, the Holy Grail of search engines. Getting on Google is high on the list of priorities for many business owners. For good reason – a 2017 study by Ignite Visibility found that over 20% of clicks through to a webpage goes to the page ranked first by the search engine, with 13.3% for the second and 13.1% for the third. That's almost half of all clicks for a search term going to the top three ranked websites. But competition is high and some websites fail to rank at all. This article is going to teach you why your website may not appear, what you can do about it and some easy ways to increase your search engine position (also known as good ol' fashioned Search Engine Optimisation – SEO!).
Why is it important?
It sounds somewhat obvious, but having your website listed on Google means that people can find it. Instead of getting just direct traffic to your website (that is, people entering your website address and going directly to the homepage) Google allows people to stumble across your company. In short, if your website isn't listed on Google, your competitors probably are. So you'll want to get on there quickly.
An SEO secret formula…
One of the most effective ways to show up in Google is to build backlinks. Now, people often talk a lot about keywords when doing SEO, but backlinks are also needed if your website is to rank highly on any search engine.
If you imagine websites as digital properties that you own and fill with lots of information and content, then links are like the roads that connect them. By building links between different websites, you're telling Google a whole heap of information about how your business operates and the web ecosystem that it is a part of. In fact, the only way Google really recognises a website is when other resources start linking to it. Of course, before you do that, you do need to ensure your sitemap has been submitted to Google, you've got the right keywords and your overall website is optimised for Google.
How to build links
Moving onto building those links. A good starting point is adding your website to local business directories. There's a great many out there, from broad directories like Yell to more niche listings like Luxury Scotland. Pick the right directories and they will help Google work out what your business does and where it's located. Finding these directories can be as simple as Googling them.
As another starting point, you should also set up a Google 'My Business' page which will quite literally put you on the map. It will show your business on Google Maps and also local Google Results. This means that if someone searches for Plumbers in Bristol, they will be shown local businesses as those will be the ones most useful to them.
If you're feeling ambitious, you should also set up Google Webmasters. This will allow you to track your website's search engine performance and initially send over your sitemap to Google so it knows your website exists. Luckily, because Google wants all its users to have a great experience across the web, it's made the Webmasters setup relatively straightforward. It pretty much walks you through it, so you won't need that much technical know-how to get started.
Google Analytics is another free tool offered by Google to help business owners understand how effective their website SEO is. It will tell you how people discover and use your website, with useful information on where they found you (social media, via Google and so forth) and what pages they visited.
Ask around for links
One other way you can obtain links to other websites is to find local businesses who may be willing to link to you. These should be businesses operating in your industry. A personal training website might link to a masseuse and physiotherapist, for instance. The links don't have to be blindingly obvious either – offering to guest write a blog post for a website can provide your website with a link and the other business with some great content. Incidentally, if you're not already blogging you definitely should be. As well as helping with SEO, blogs can drastically improve the user experience on a website and also keep people on your website for longer. 23% of all time spent on the Internet is spent reading blogs.
Your competitors can also be a great source of information on backlinks. Use a tool like Moz to discover what websites link to your competitors and then check with these websites to see if they would also link to yours. Conversely, Moz also offers a free Chrome extension called MozBar that tells you a website's SEO metrics as you browse the Internet. It's a good way to gain an understanding of key SEO metrics if you're completely new to it, and also to obtain an overview of how your website ranks in comparison.
As well as reaching out to potential partner websites, you can also try contacting local news outlets and industry publications. Many media outlets have websites with great SEO, so having a backlink from them can be very beneficial. Especially in the case of industry publications, if you have something interesting to say on a certain topic, you can offer to write a guest article or provide a comment for a wider piece that they are working on. If there is some breaking news your business could provide an expert comment on, you can reach out to the media to see if they will feature you and your website.
As with anything worth doing, it can take some time to build up your website's backlinks and local awareness. Links can also show up days or even weeks after your first put in a request and get featured. However, if you keep at it, you will find your website soaring through the search pages in no time!
Building your website's links and being featured on other websites can often snowball. In other words, as you get more websites linking to yours, other sites will be interested in partnering up. With a bit of initial effort, you may very well find your website will get linked to others for months and years to come.
Check out this article to learn a little more about improving search visibility.
---