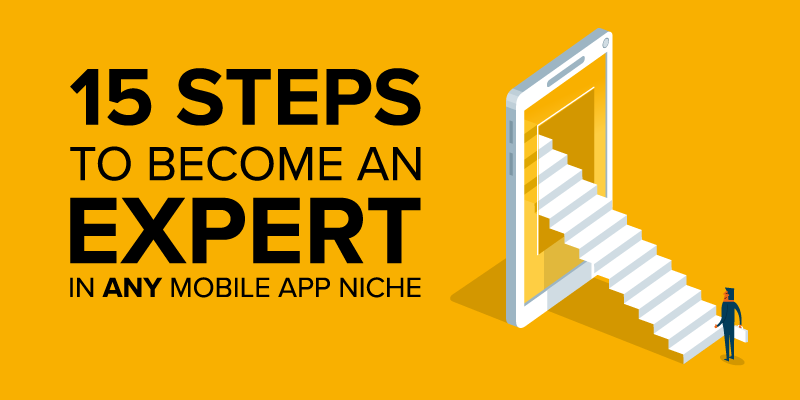 Truly understanding your app's niche is the first step to dominating that niche. But the task can be a little daunting.
There are so many things to consider. Where should you start?
In this post, I'll share a guide that will show you how to do a complete analysis of your niche. Some app publishers stop at just analyzing their category, but you have to take it one step further and understand your niche too.
Regardless if you are launching a new app or optimizing an existing app, this guide will help you understand exactly what you need to do in the next three months, to take your apps to the next level.
1. Find the Top Apps by Downloads
Here are the top two download tiers that you should be aware of:
Tier 1: Top 1% of downloads in your niche
Tier 2: Top 10% of downloads in your niche
Get an idea of the number of downloads in each tier, for your niche. A common question that we see on Quora goes something like: How many downloads will it take to get into the Top Charts of the _______ category, on the Play Store?
You may see some estimates and it can be easy to think that these numbers apply to all charts. It will vary by category, so don't use the benchmarks from another category.
For example, let's take a look at the top five free apps from three different iOS categories. As you can see, the daily download estimates of the top apps are very different.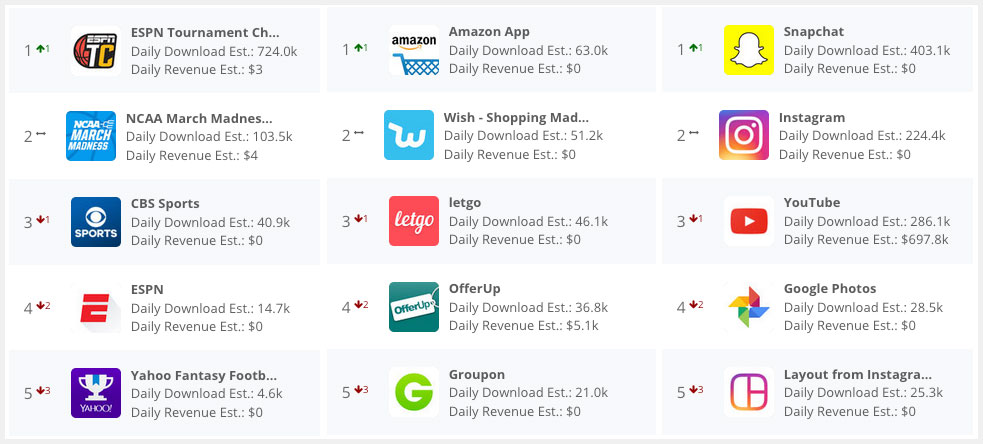 Also, keep in mind that the number of downloads is not the only thing that determines Top Charts rankings. It is a big component, but the app stores are getting better and better and identifying quality apps, so factors like engagement are going to play an increasingly important role in rankings.
But once you know the numbers for your niche, it will give you some goals to shoot for and will help you understand what it takes to get on the Top Charts.
In many niches, it may not be feasible to get into tier 1 because those companies simply have way more money to spend on marketing and a bigger staff. However, shooting for tier two may be an attainable goal and is where you should focus your efforts.
Since the rankings change constantly, we recommend checking the Top Charts daily.
2. Track More Competing Apps
Now you know which apps are the big dogs on your niche. But don't stop there.
You also need to track smaller apps. It is very important to track as many apps as possible because this will give you more data to help you make decisions.
This will become more apparent, later in this guide.
So find a way to track all of your competitors and update that list frequently. The rest of this guide (and your success) hinges on understanding where your app fits into the competitive landscape.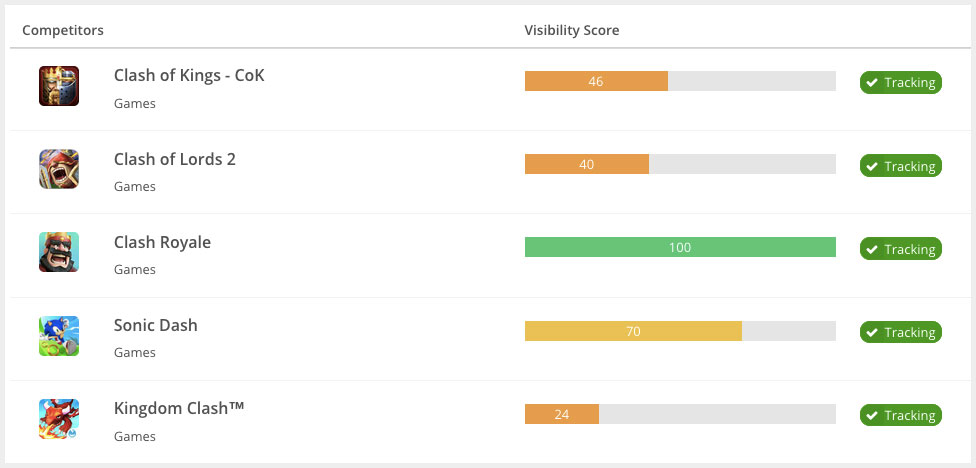 Your tracking method can be as simple as using a spreadsheet or using tracking software that gets updated automatically.
3. Download and Use Competing Apps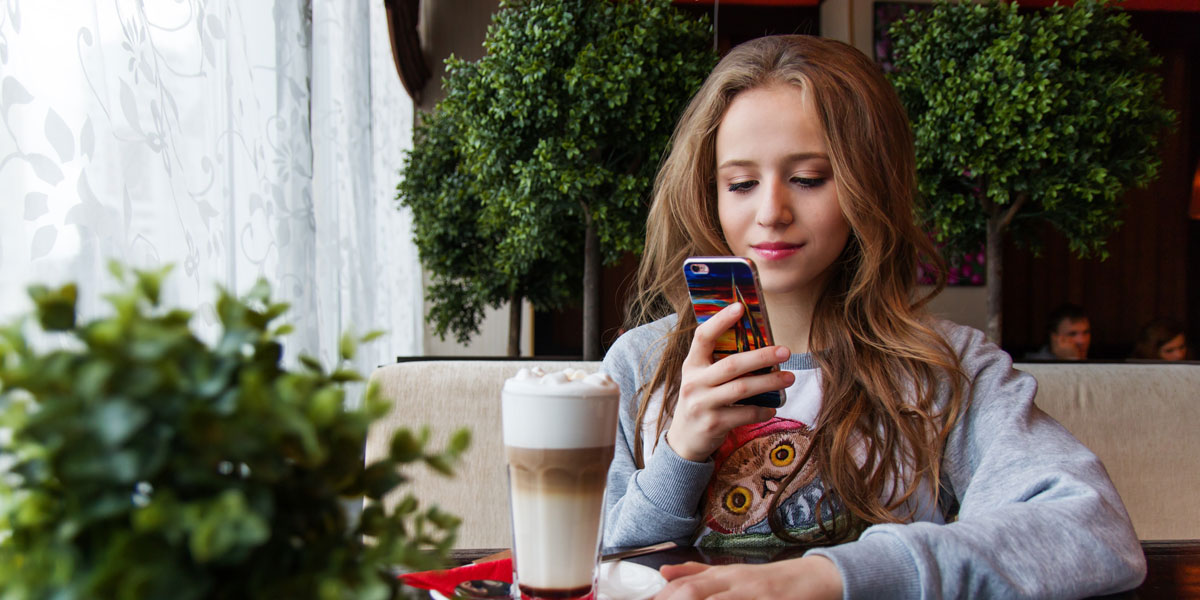 If you are serious about dominating your niche, then you will need to spend some money and actually use the apps on your tracking list. This sounds elementary, but it is often overlooked.
$100 is a good budget to start with.
Go to the app stores and download all competing apps. If your competitors have an iOS and Android app, then download both. See how each app handles things like:
Push notifications
Onboarding
In-app purchases
Upselling
Engagement
Social Sharing
User Experience
Then use these apps regularly to learn what they do well and how they can be improved. This step in itself can give you a lot of clues as to what is working for other apps and how you can improve your app.
4. Study Icon, Screenshot and App Description Changes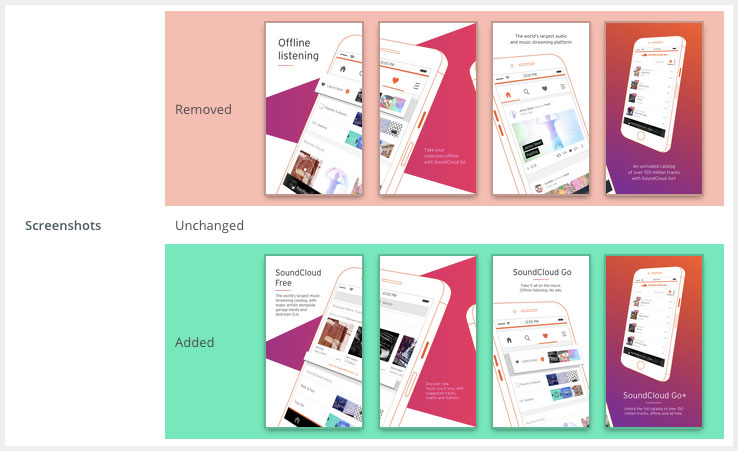 It can take a lot of time to think up ideas for your app icon, screenshots, and description. So why not speed up the process and see what others are doing?
I'm not saying that you should copy other apps exactly. But when you track competing apps, you can easily see when they update these assets and get a good idea of what is working and what isn't.
Following best practices for screenshots, icons and other assets is a great start. But be sure to test different ideas because "weird" ideas can become very successful.
5. Find the Top Keywords
Research top apps to find out which keywords they are ranking for. This can give you some keywords to improve your ASO, right away.
Before you get started with keyword research, start a list so you can track the results. This can be a spreadsheet or a keyword tracking tool.
Then find the top keywords in your niche and learn which keywords your app can rank for. It helps to start by researching all of the keywords that a competing app ranks for because they will be the best source of relevant keywords.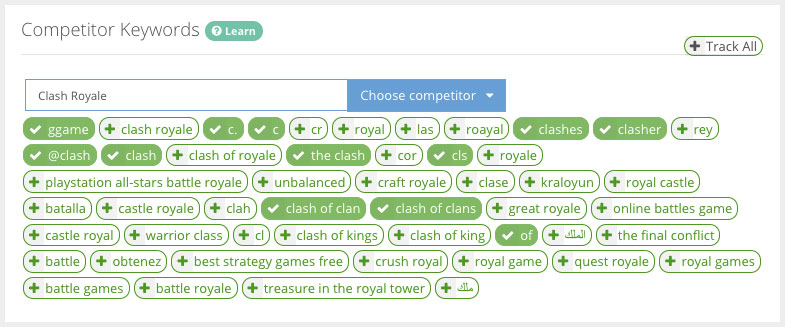 Once you have a list of potential keywords, it is time to test them and see what works for your app. Remember to choose keywords based on:
Download intent – This is the most important criteria. Is someone looking to download an app like yours, if they search for this keyword?
Ranking difficulty – Can your app rank in the top 10 for this keyword? If not, consider testing a less competitive keyword.
Traffic – Is this keyword at least getting some searches? High traffic keywords are very competitive, but ranking #1 for a keyword that nobody searches for doesn't make sense either.
If you want more details on the keyword selection process, you can read this guide. Remember that it can take a few months to get your keywords dialed in, so don't get discouraged if your first set of keywords doesn't work as well as you expected.
6. Optimize Your App Update Schedule

Another thing that you need to analyze is the frequency at which the top apps in your niche are updating their apps. In some niches, the update frequency is very important.
Updates allow developers to fix bugs quickly and helps marketers test new ideas. Find a good balance between what the top apps in your niche are doing and what your team can handle.
7. Where Should You Localize For?
The next thing that you should try to understand is: In which countries are competing apps finding the most success? Localization can triple your downloads…or better.
But the process of doing a complete localization on your app can be time-consuming and costly. Therefore, it helps to know which countries to target first.
Since you don't have access to the developer accounts of competing apps, you will have to do a little detective work. A good way to get this information is to use a platform that estimates user data.
Here's an example of Facebook's estimated audience geography.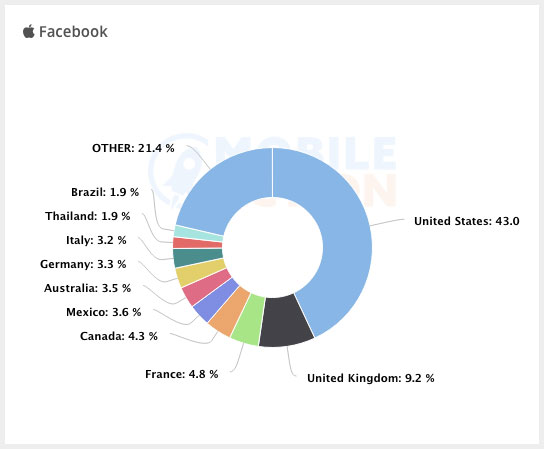 If any of the apps in your niche seem to be doing well in a particular country, you now have a good idea of where to localize for next. This can eliminate a lot of country options and save you time and money.
8. Uncover New Features That People Already Love
Adding new features can also take significant time and money to implement.
So what is the easiest way to find out which features are the most highly requested? Surveys can be a good source of information, but most users won't fill them out unless you give them a huge incentive.
…and you can only survey a small fraction of your potential audience.
The great thing about this step is that it can give you statistically significant answers to this question.
To get started, you simply need to do some keyword searches on user reviews of the apps on your watchlist. The more reviews you can mine, the more confidence you will have that the requested features will be a success.
Here is a list of keywords, that you should start with:
"please add"
"would be nice"
"suggest"

When you search for these keywords, you will uncover exactly what people are looking for. If there are one or two features that are very frequently requested, adding them to your app almost becomes a no-brainer.
9. What are the Biggest Pain Points?
User reviews can also help you uncover what users don't like about your app and competing apps. Armed with this information, you can make changes to give people what they want.
Here is a list of keywords that will get you started:
"dislike"
"annoying"
"irritating"
"daily"
"my life"
As you can see, these keywords expose what people don't like about an app. Here is an example of what we saw when we searched for the keyword "annoying" in the reviews of the Facebook app.

10. Monitor Historical Category Rankings
After you study the pain points in the market, you should dig into the historical category rankings of the apps in your niche. At first glance, these rankings may not seem useful.
However, once you look at the bigger picture, you might see some reasons why an app changes positions. For example, here is a study that we did on the flower delivery niche.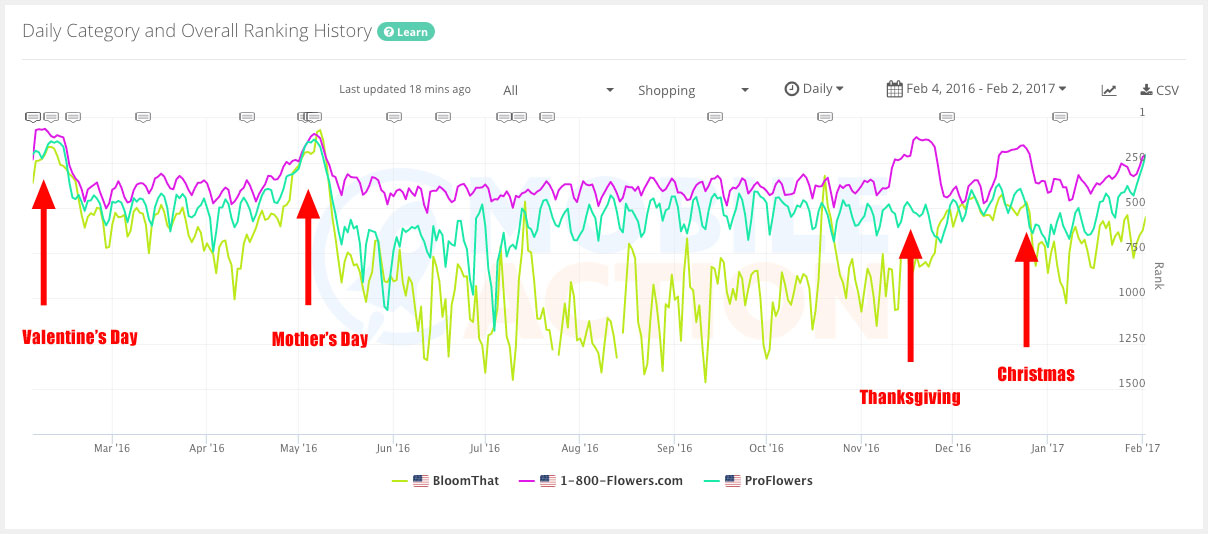 As you would expect, all of the apps rank well during the major flower-giving holidays. But the 1-800-Flowers.com app ranking also spikes during Thanksgiving, while the other two apps are flat.
I don't know about you, but I've never given anyone flowers during Thanksgiving. However, this company has found a way to make their app the go-to app during this holiday.
Insights like this can give you a starting point to figure out what your competitors are doing to stand out during important times of the year.
11. Watch the Biggest Movers

Watching the Biggest Movers Chart can help you spot new players in your niche before they become a dominant force. You should set up an email alert so you are aware of apps that are making moves.
12. Monitor Social Media Channels

Now let's step outside the app stores for a minute and talk about social media. Tracking app companies across all of their social media channels can give you a better idea of their branding strategy and overall voice.
This is very important because people will be loyal to an app because of what the company stands for and how they communicate with their target audience.
A good place to start is to set up a Twitter list called something like: Competition. We do this in Hootsuite and it helps us stay on top of what other ASO companies are up to.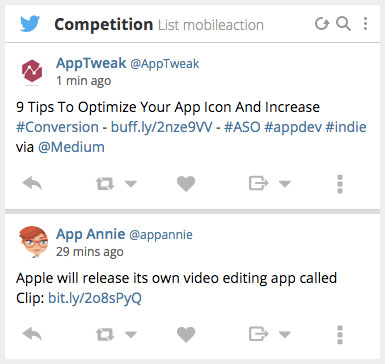 You can also follow similar pages on Facebook to track other apps. Here is what our watch list looks like.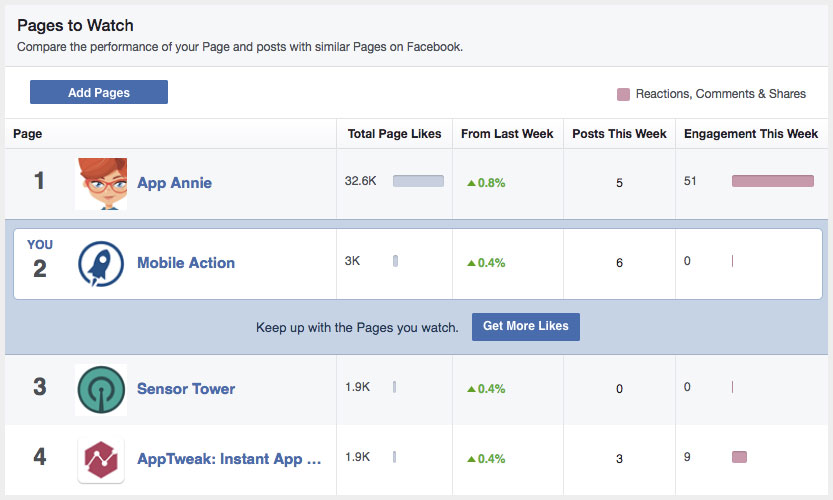 Check your watchlists every week or so, to see what is new with your competitors.
13. Company Size
It can be easy to develop an inferiority complex if your niche is dominated by a couple of very popular apps. But are the companies behind those apps really that big?
The first step to answering this question is to research each company and get an idea for the size of their team. You can use something like LinkedIn or Crunchbase to get this information.
Regardless of the outcome, you now have a vital piece of information.
If your team is about the same size or larger, then you know that you can totally compete with those apps. If your team is significantly smaller than that of other companies than you know that you will have to be scrappier and only focus on a few things that will give you the biggest results.
Obviously, you should strive to be the best you can be. But if you are up against a much larger team, then you might not be able to do everything that they do.
Understanding the size of competing companies can give you an idea of if you are biting off more than you can chew.
14. Keep an Eye Out for New Apps
Even though you are tracking a list of competitors, new apps are published daily and you need to stay on top of new apps in your niche. According to Statista, over 80,000 iOS apps were submitted for approval in December 2016 alone.
You need a way to spot hot new apps, so you don't get caught by surprise. There are tools out there that can alert you to new apps in a specific category.
Be sure to use them, they will make your job much easier.
15. Study Apps Outside Your Niche
Finally, also be sure to study some apps outside of your app. I would recommend studying apps that are completely unrelated.
This helps you switch up your thinking and get creative. Many times, app publishers are so focused on what is going on in their industry, that they miss out on some great ideas.
So take a few minutes every week to study what is going on around the app stores. You might just get a great idea for a killer new feature or marketing strategy.
Conclusion
A large part of succeeding in your niche will come down to understanding your competition and staying on top of the latest developments. It can be easy to only focus on your app and execute on what YOU think people want.
But listening to what users are saying and recognizing what is working for other apps, will give you the best shot at success. It will take some work to get to where you want to be, but at least you will know how to measure your progress.
Now go analyze your niche and dominate!
---
About the author:

Hugh Kimura is the Head of Marketing at Mobile Action, an App Store Optimization platform that helps publishers of innovative apps to get more organic downloads on the Apple App Store and Google Play Store. When not mining app store data, he enjoys small-wave surfing, exploring Northern European countries and motorcycle rides on empty backcountry roads.