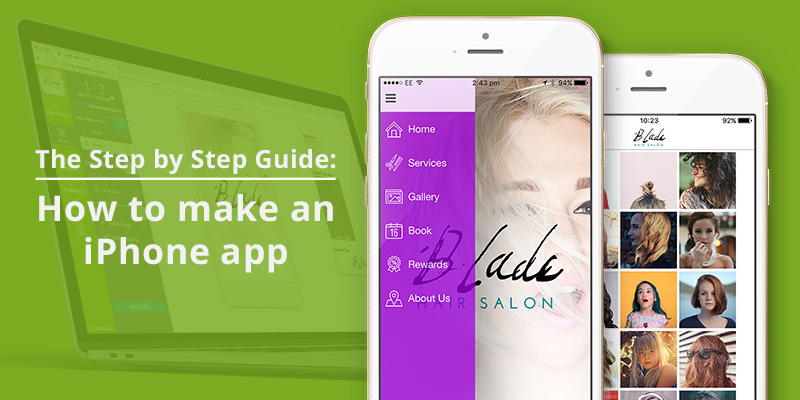 Many SMEs simply don't have the budget or know how to make an iPhone app from scratch (costing anywhere from £6K to £40K), which is why using an online app builder platform like AppInstitute to make an iPhone app is so appealing. Not only can you build and publish a mobile app without any coding or tech skills – for just a tiny fraction of the cost – but you can manage and update content, send push notifications and manage your app users within the included CRM.
With over 79% of internet searches being conducted on mobile, the mobile app market is becoming impossible to avoid. Small and medium sized businesses around the world are starting to discover the potential and power of using mobile apps to connect with their customers. Whether it's to encourage loyalty, enhance communication, provide information or simplify a process, a mobile app is the best way to connect with your customers 24/7.
Why iPhone?
Although Google Play accounts for 74% of the app market share, it only has a daily revenue of about £700K. Compare this to Apple's AppStore which has an 18.2% share, but a phenomenal daily revenue of £3.4 million!
66% of iPhone users make purchases using their smartphone at least once a month, whereas this is only 47% with Android users.
So although there are fewer iPhone users compared to Android, it's still important, and extremely beneficial, to get your app on the Apple AppStore, because not only do iPhone users spend more, they also spend more often!
Need more evidence? Check out a previous post: Apple App Store vs. Google Play: Which is right for your App?
In this post, we'll explain how to make an iOS app using the AppInstitute App Maker platform. It's much easier than you think, and requires no coding or tech skills, so even the least technically minded can build an app!

1. Create Your Free Account
Firstly, before we begin, create your free App Maker account by visiting: appinstitute.com
2. Setting Up Your App
Following a successful sign-in, the App Maker Wizard will appear. To help you choose your template, you can enter your business's Facebook Page. If you don't have a Facebook Page, then select 'Skip this step' to browse through our selection of business types.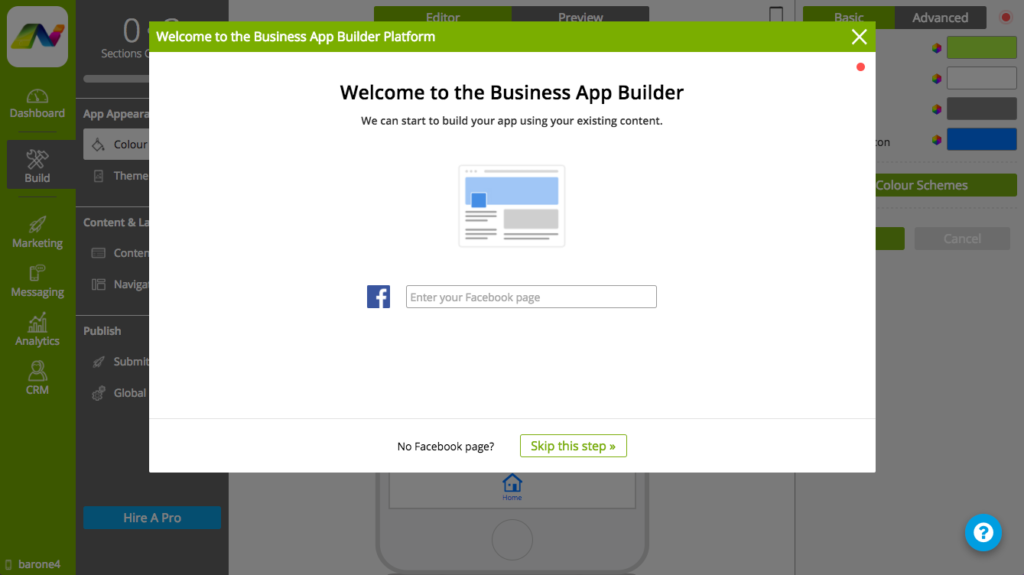 Select your business type from the selection of options or select 'Other' in the bottom right to start with a blank template instead.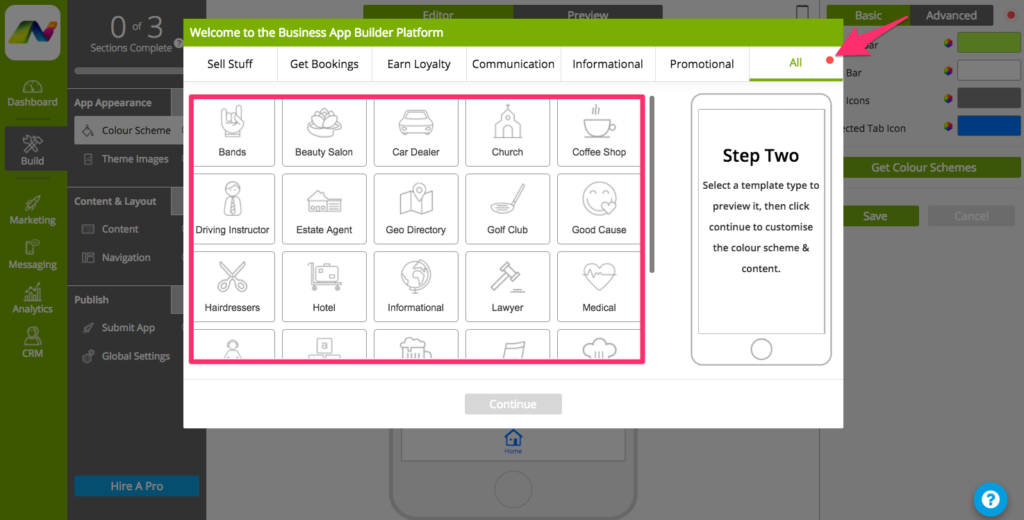 Enter your website address and the App Maker wizard will automatically suggest a colour scheme for your App! Skip this step if you don't have a website.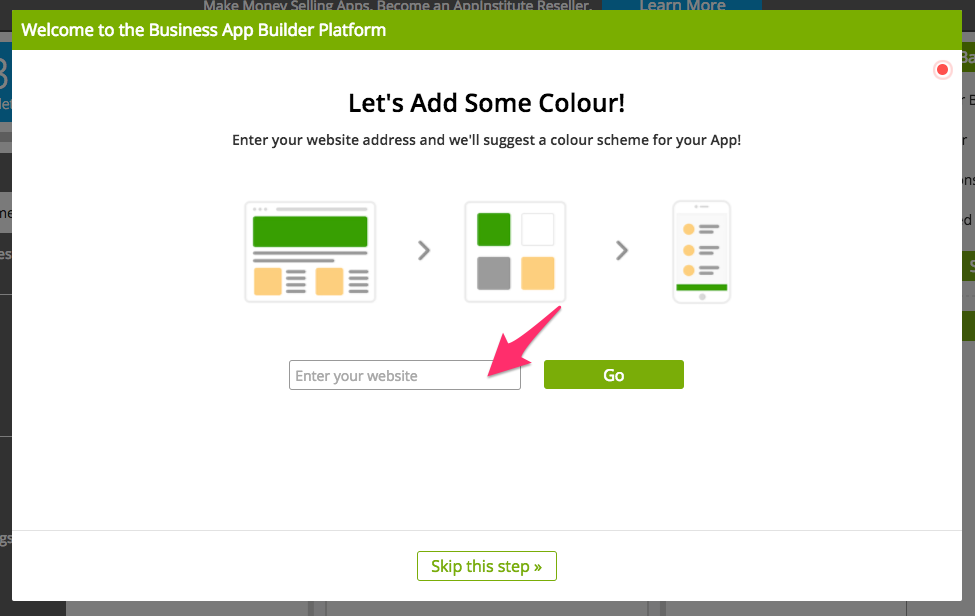 To preview your App on your iPhone, enter your mobile/cell number to receive a link to download the AppInstitute Preview App.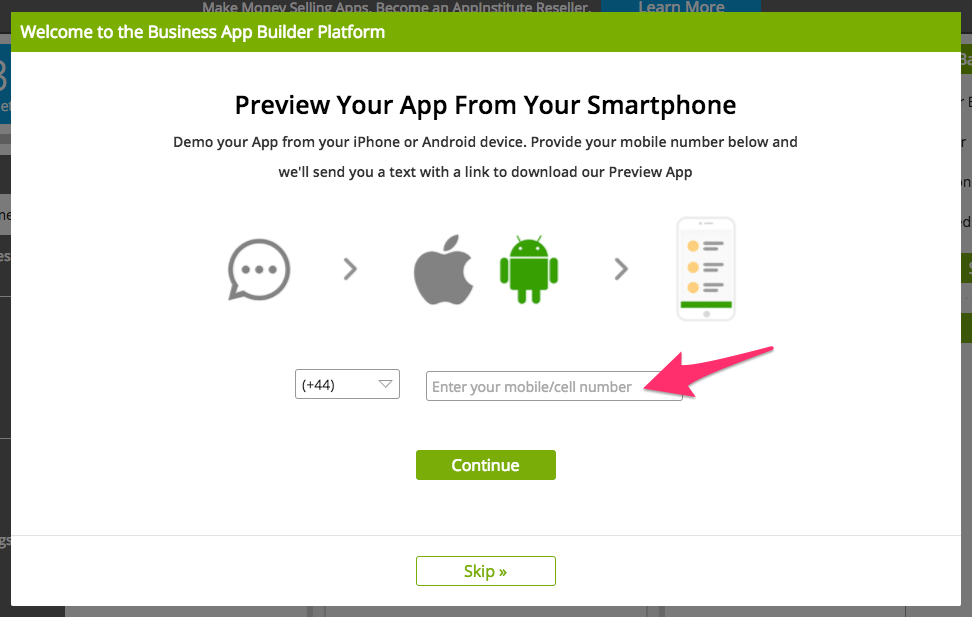 Now your app is set up, click 'Get Started' to begin customising your iOS app.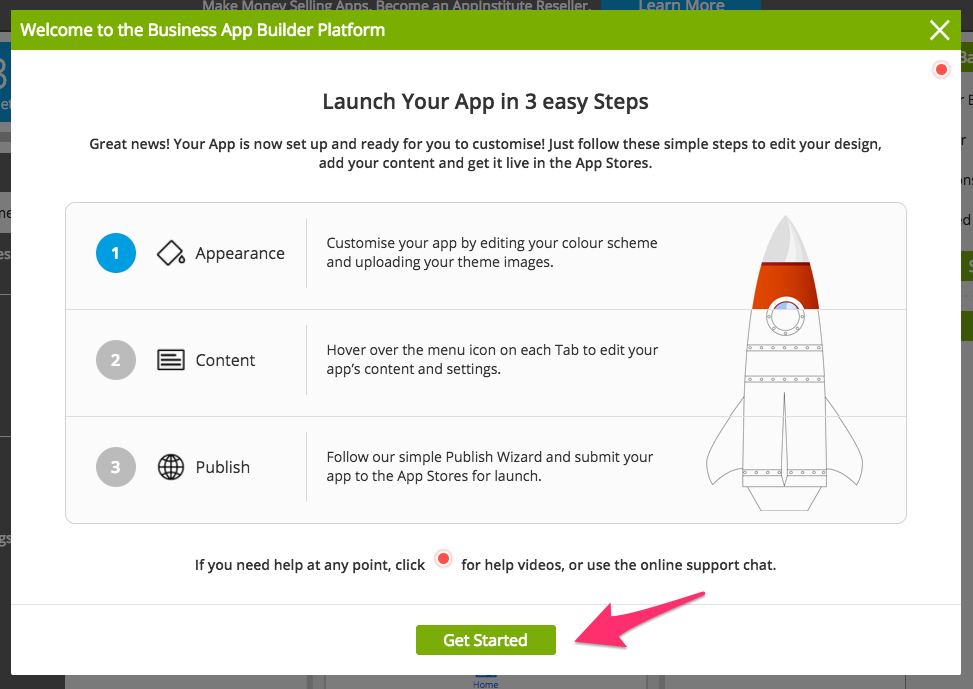 3. Understanding the Build Menu
The 'Build' menu contains three simple steps to make and publish your iOS app: App Appearance, Content & Layout and Publish.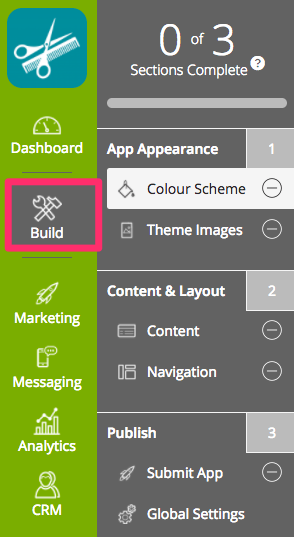 4. How to Change Your Colour Scheme
Customising your app's colour scheme lets you change each colour element in your app, including icons, text, background, buttons and header bar transparency. This gives you complete control over your branding.
Use the Basic editor to choose a simple colour scheme or click 'Get Colour Schemes' to use your website to grab colours. If you need more control, use the Advanced editor to edit each element of your App. To change the colour of any element, click on the colour wheel and move the pointer around the colour palette or enter the hex colour code.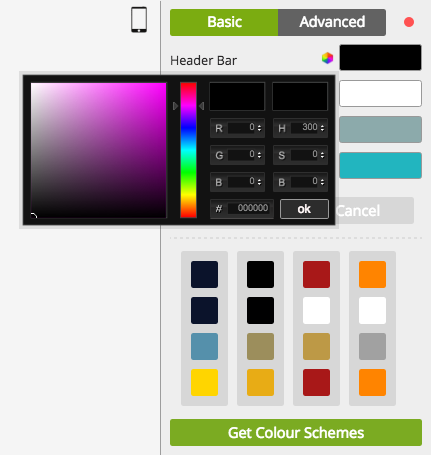 5. Uploading Your App Icon
The App Icon is one of the first things your customers will see when searching for your app on the App Stores. It will also sit on your customer's phone screen after being downloaded. It's very important that your customers will be able to recognise it on their smartphone screens when they are searching for you. The average number of apps per smartphone is 27, so it's important that your icon is easily recognisable.
Check out our top tips on Designing Awesome App Icons.
Hover over the App Icon section to upload your App Icon image. Your App Icon image should be 1024px by 1024px.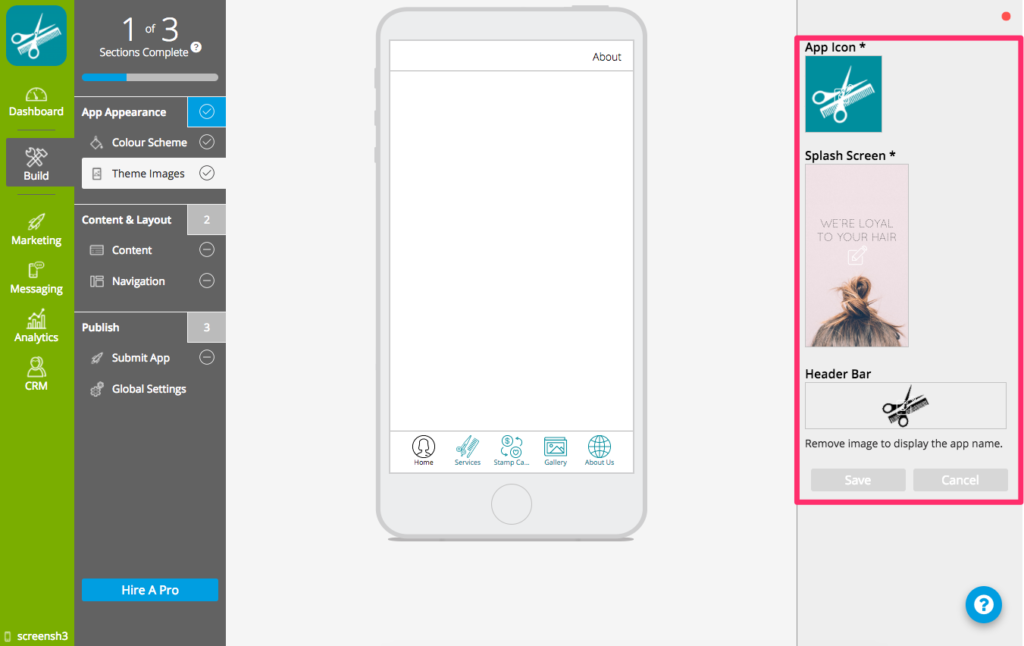 6. Uploading Your Splash Screen
Your splash screen is the loading image that will display when someone opens up your app, so use this opportunity to push your brand to them. You want to make a positive first impression so it's important to use good quality images that reflect your brand and your business.
To upload your image hover over the Splash Screen area on the right-hand toolbar and choose an image from the Library or upload one from your desktop. If the image doesn't fit inside the border, use the image editor to crop and resize it.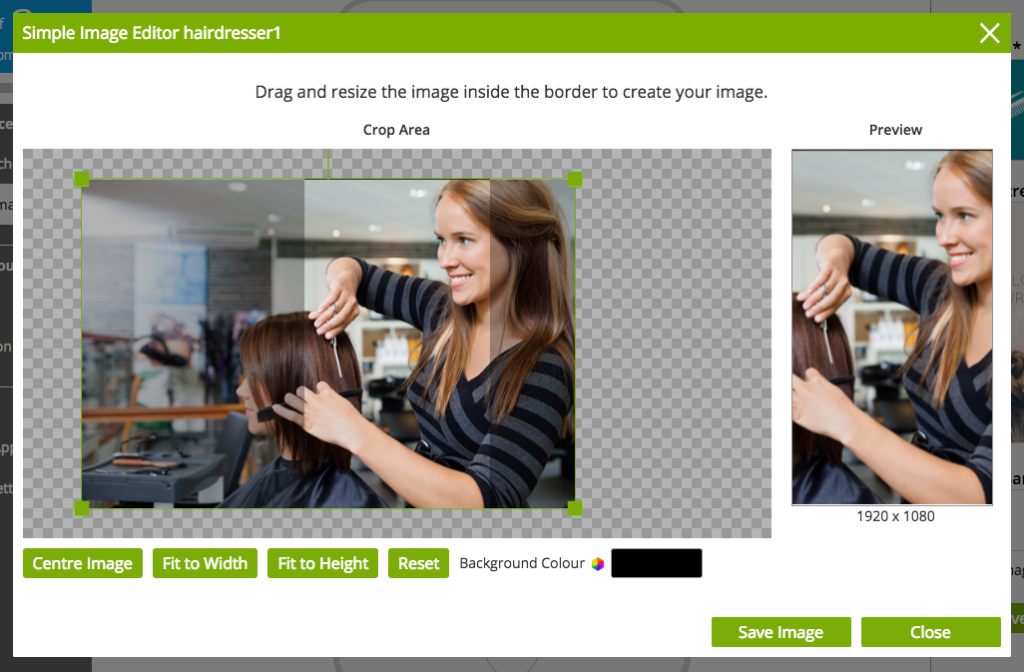 7. Adding Tabs & Functionality
Tabs add functionality to your app. Add extra features and functionality to your app by adding more Tabs. Click '+Add Tabs' in the right-hand toolbar to browse through all our available Tabs. Tabs are organised by type but you can also view by 'All'. To add a new Tab to your app, simply click '+Add to App' to enable your chosen Tab – it will then be added to your 'Inactive Tabs' list where you can drag and drop it onto your App
To learn more about each Tab, click the 'show example' link. When you click '+Add to App' you will be directed to the Tab Settings section where you can edit the title & icon for that Tab. Click Continue to edit the content.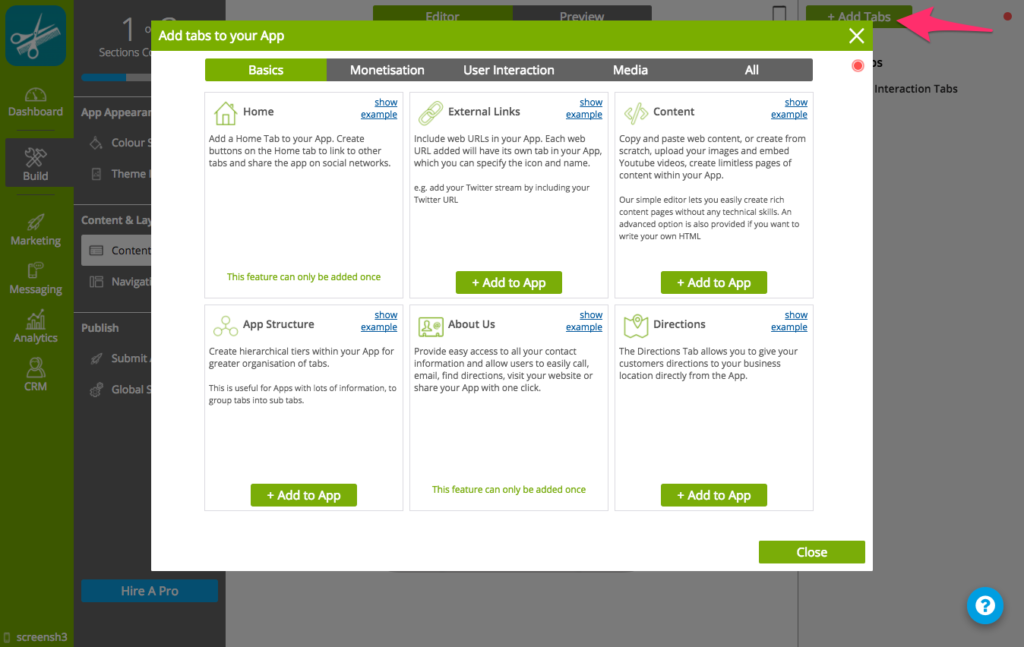 8. Editing Tabs
Hover over the Tab Menu to display the editing settings. You can choose Tab Settings to edit the Tab title and icon or Edit Content to manage the content in your iOS app. To remove a Tab from your app, either select Remove from App or drag and drop it to the Inactive Tabs toolbar. To completely delete a Tab from the Inactive Tabs toolbar, hover over the Tab menu, select Delete then confirm.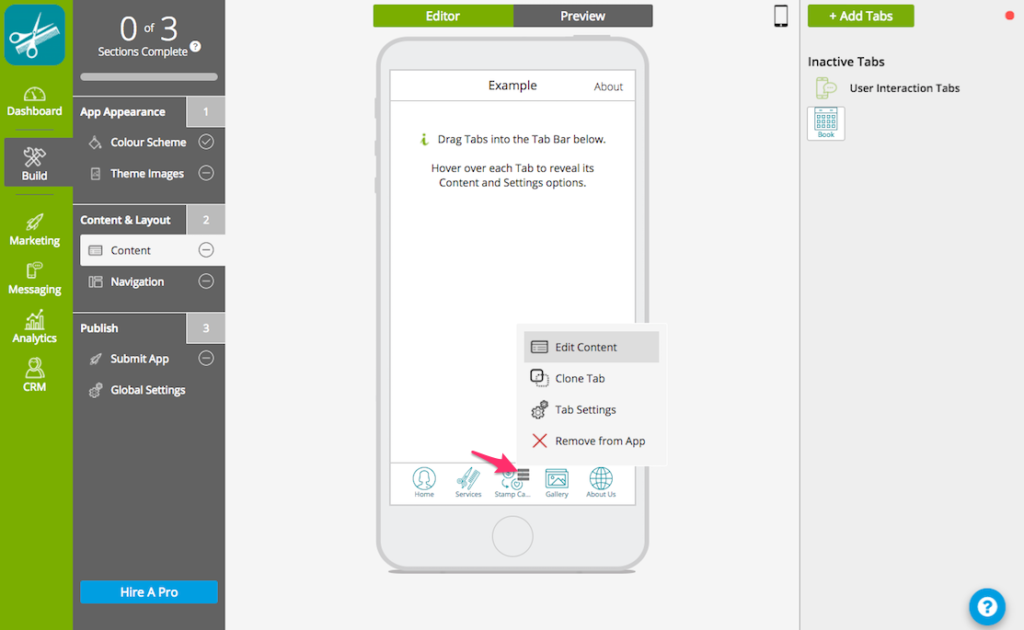 9. Previewing Your App
Preview your app at any time by switching from 'Editor' to 'Preview' mode. You can also hover your mouse over the 'phone icon' to display a QR code. Scan the QR code with your smartphone, or download our 'Preview App'. Use the 'Members' tab in the Preview App to scan the QR code or Login with the Username provided, leaving the Password blank.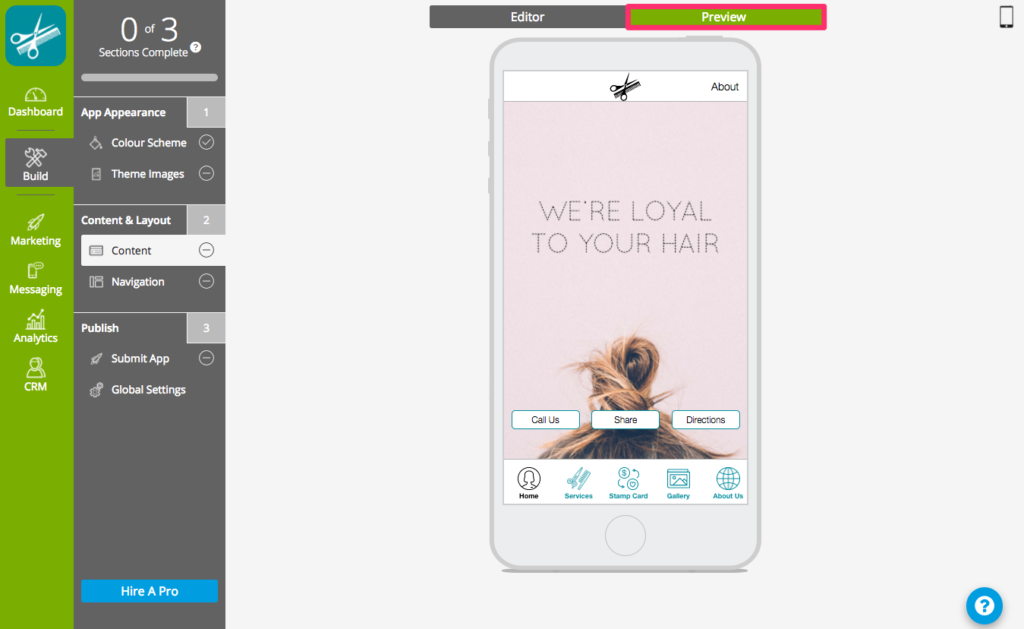 10. Choosing your Navigation Style
Choose from a Tab Bar menu on the bottom of your App or a Side Menu. You can customise the appearance further by adjusting the Navigation Settings on the right to add transparency, set the menu width and more.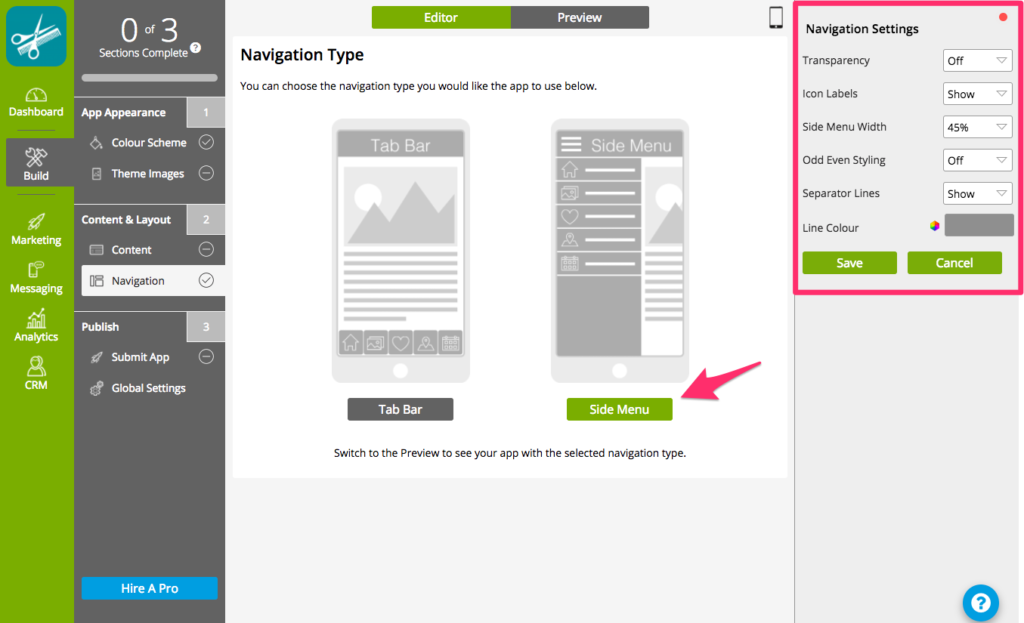 11. Publish Your App
Once your iOS app is complete and Click 'Submit App' under the final step, Publish. Here you can choose your Package based on your app needs and continue to the next step.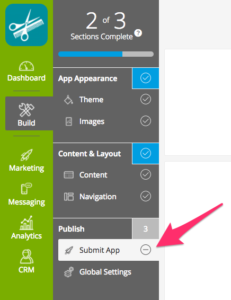 Now you need to fill in your Content Ratings, App Store information, such as App Name, Description, putting it in a Category, and uploading your app screenshots.
If you want to charge for your app or be named as the developer, you need to use your own App Store Account to publish the App. Download our Apple iTunes Developer Signup guide for detailed instructions.
How long does it take?
Submissions to the Apple AppStore can take up to two weeks to get published, so the sooner you get your app submitted, the sooner you can increase the value of your app and your business.
12. Pricing : Hosting Your App
To learn more about our monthly hosting packages, visit appinstitute.com
Our platform is free to sign up to and free to use. You could use our App Maker to create an iOS app in less than an hour – try it for yourself!