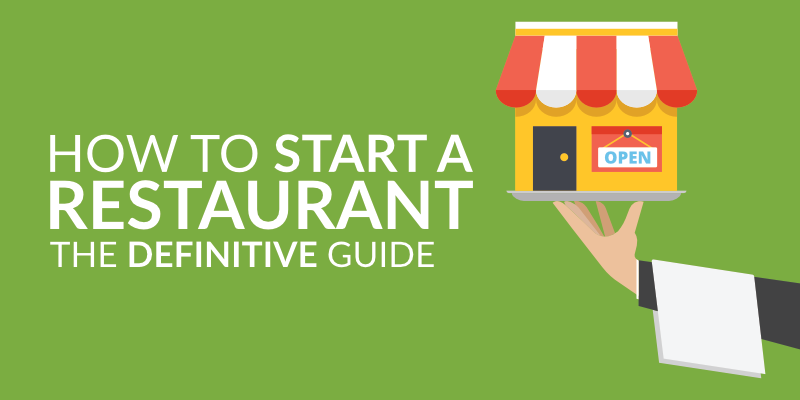 Starting a restaurant is a dream for people that enjoy the aromas, ambience, and atmosphere of the food industry.
Opening a restaurant can be extremely rewarding. But it's also hard work and involves a lot of preparation.
There's a lot of different things to get ready and consider before you open a restaurant business. The success of your restaurant hinges on your planning.
Before you can cook a meal for a paying customer you're going to have to do a lot of other work across lots of different areas like HR, design, marketing, finance, safety regulations, licenses and permits.
Understandably, many small business owners don't know where to begin. To help, we've created the ultimate guide on how to start a restaurant.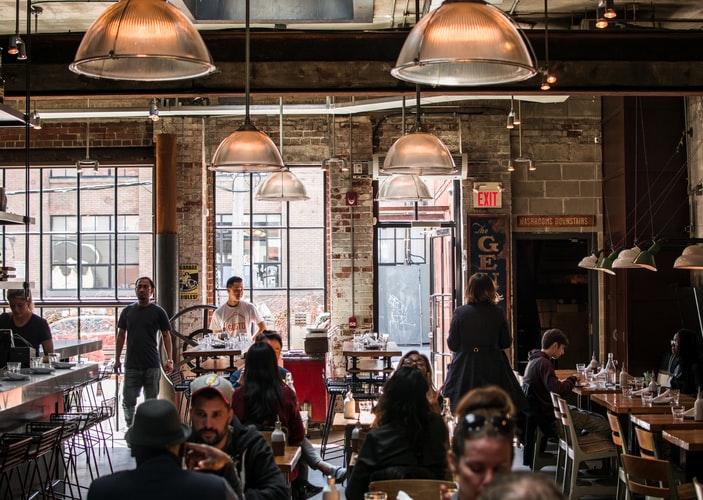 Image: Nick Hillier/Unsplash
Before you open a restaurant, get some industry experience
First of all, if you've never worked in the food or restaurant industry before, it's worth getting some experience. Try different roles so you understand what's required in each one. This doesn't mean you have to become a chef overnight but definitely work across front and back of house.
As an owner of London-based restaurant Prego, Steve Cox explains, "Work in one first and get experience, both back and front of house. Wash the pots. I'm a chef by trade and I came through the mill and nobody can pull the wool over my eyes."
By working in a restaurant beforehand, you gain valuable insights on restaurant marketing, menu development, paying employees and much more. Plus you'll experience first-hand how fast-paced the restaurant industry can be – and whether it's truly for you.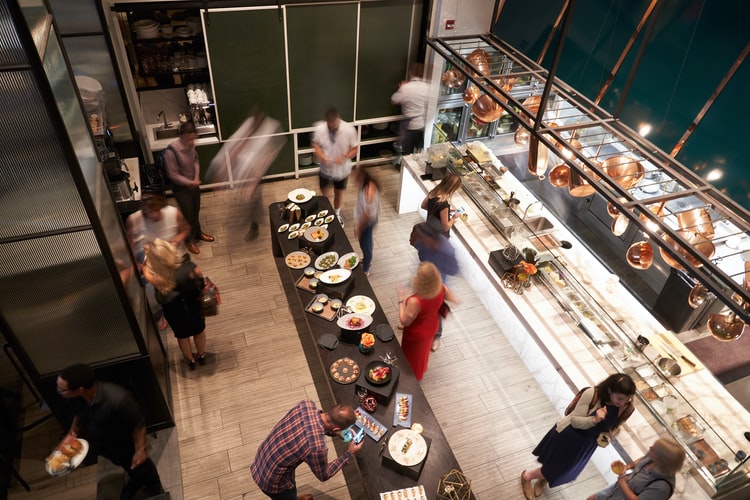 Image: Drew Gilliam/Unsplash
Map out your new restaurant concept
The next step is to consider what type of restaurant you want to open. Think about the type of food you'll serve, whether it's a specific cuisine or style. Will your restaurant be fine dining or fast food, and will you offer waiter service or self-service?
Your offering will ultimately affect your pricing strategy and the customers you'll attract. You should also think about your restaurant's location, and this will be informed by where your target market is and whether they would travel to visit your restaurant.
Later on, this initial work will be fleshed out more in your restaurant business plan.
Do your research
Once you have a restaurant concept outlined, you should do market research to determine whether there's a demand for your idea. Competitor analysis is vital, to establish who your direct competitors are and how well they are performing.
Look at their prices and marketing as well, to help inform your own. To ensure your restaurant succeeds, you need to be better, cheaper or offer something different to the competition. A visit to your direct competitors is a must, so you can experience their offering first hand.
Name your restaurant
Choosing a business name is the fun part of starting your own company and a chance for you to really establish its identity as a new restaurant. It's important to pick a business name that means something to you and also your customers, and that reflects your brand.
A great restaurant name will link the food you're serving, your restaurant's unique selling point, location, theme, and ambience. It needs to leave a lasting impression and be easily remembered – plus your customers (and employees!) should be able to pronounce it.
Search trademarks in your jurisdiction to avoid existing and trademarked names too. If you have plans to expand into a chain of restaurants, your name should also be scalable.
Begin your business plan
Starting your restaurant business plan is the next stage and it is crucial to securing finance if needed. It will also identify any potential problems or gaps in your plans.
Writing a business plan will give a clear direction and forecast for your restaurant. It can be somewhat daunting, but if taken step by step it can be a manageable task for every restaurant owner. Plus there are plenty of free restaurant business plan templates to assist new owners.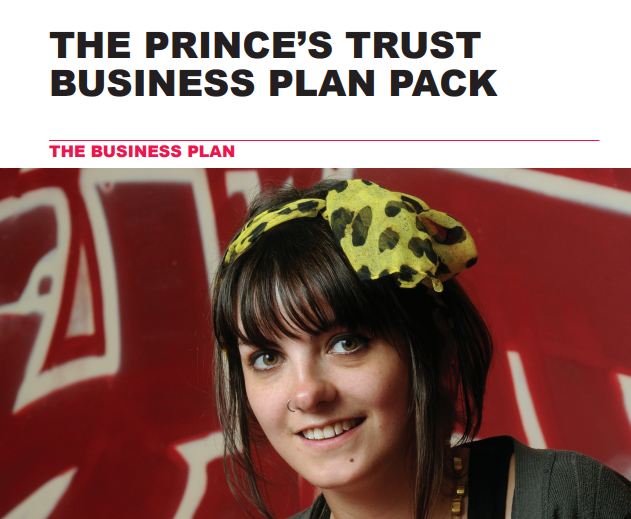 As a start, here are the main areas that you have to cover in your restaurant business plan:
Executive summary: This section includes a brief overview of the restaurant business plan.
The restaurant concept: Under this section, include your theme, the food and serving style, your inspiration and unique selling point.
The market: The competitive market and wider restaurant industry your business will fall under. Plus details on where your restaurant will sit within the market.
The customers: This section includes target audience demographics – their age, where they live, their income and how your restaurant appeals to them.
Your menu: Provide a sample and an idea of pricing, plus your menu design if completed. There are many online free tools to help you brainstorm menu design – Adobe Spark and Canva will likely cover most of your needs.
Interior design: Include some visuals of what your restaurant will look like, either mood boards that convey the look and feel, or graphic mock-ups of the restaurant.
Location: Highlight potential areas and explain why you have chosen them. Go into detail on the square footage, visibility, parking, and access of your restaurant.
Management: An overview of yourself and the team so far. Include any relevant skills and experience that will assist you in opening a restaurant.
Marketing: Include a marketing plan detailing how you will market your restaurant before and after the launch. It's worth having a completely separate marketing strategy.
Strengths and weaknesses: A SWOT analysis looks at your restaurant's strengths, weaknesses, opportunities, and any threats. It's an integral part of opening a restaurant and executing a well thought out marketing strategy.
Model and structure: Explain the type of business that you've set up and why.
Financials: This will cover your pro-forma profit and loss for the first three to five years of your restaurant running. It should also include your break-even analysis and capital requirements budget. This section is crucial for funding a line of credit and/or investment. Seek advice from an accountant if you're not sure about this area.
Work out your financials and secure funding
Linked to your business plan is your financial plan. This is where you work out your restaurant's startup costs, cash flow, pricing, and sales projections. It will require an understanding of food costs, so you can add a margin for profits and cover other expenses such as salary and restaurant equipment.
You need to ensure that you make enough of a profit to cover costs and to give yourself a salary, but also remain competitive. Pricing should also align with your target market.  There are many different kinds of funding available to restaurant owners.
These include an overdraft to assist with cash flow, equipment financing, SBA loans, ROBS, a short term loan and a line of credit. Depending on your need, location (for example, if you're in the UK or U.S.) and your restaurant's projected or current sales, some or all of these may be an option for your business.
How much does it cost to start a restaurant?
As part of your financial plans, you will have to estimate the start-up costs for your restaurant. But these vary from business to business and will depend on a number of factors. You should consider:
The cost of securing real estate for your restaurant (buying, obtaining a lease, and legal fees)
Legal fees and business rates
Any health or hygiene certificates you need to obtain from the restaurant association
Liquor license costs
Insurance costs
Fitting out the premises and kitchen
Any kitchen or restaurant equipment needed for food preparation (buying second hand can keep some of these costs down)
Recruitment
Uniforms
Furniture, tablecloths, decorations, plates, and cutlery
Stock
Design and branding
Marketing
Working capital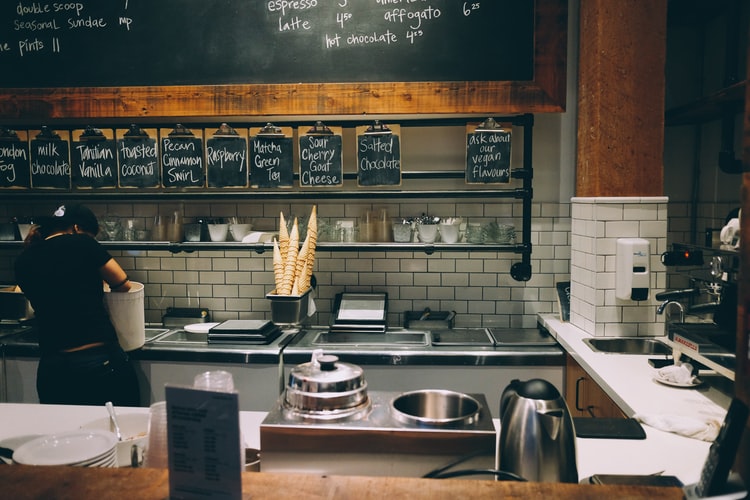 Image: Alex Robert/Unsplash
Find out the local legislation and safety regulations
Depending on the place where you set up, there are a host of different safety regulations that business owners will have to comply with before opening a restaurant.
The Food Standards Agency governs restaurant industry hygiene in the UK, whilst in the US it is up to the FDA and state regulators. It's your responsibility to be aware of any business licenses you need to obtain or legislation that your restaurant must adhere to – this includes employment law and taxes, as well as food safety.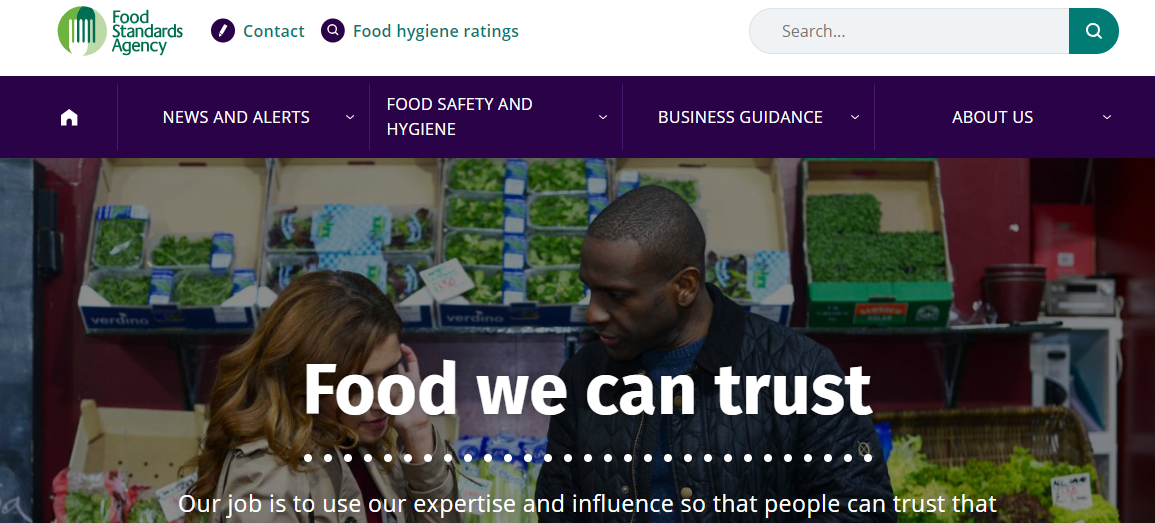 Often, licenses and permits can take a while to be granted. Therefore, you need to begin getting these as soon as you've secured your finance, defined your concept and found your premises.
Your restaurant menu will link your front and back of the house. It will help to define your restaurant and brand. When creating your menu, you'll have to think of profits, food costs and design. The size of your kitchen and your team will impact your menu items, as will their expertise.
A smaller kitchen might require a leaner, more specialized menu. Your drinks menu should be developed after you've decided on the food. That way, it will complement the meals offered at your restaurant.
Define your restaurant pricing
The cost of your meals will be influenced by the type of restaurant you open and its clientele. Generally speaking, you should aim for a margin of about 65% on your menu, after the cost of ingredients.
This will cover other business overheads like marketing and premises. Drinks margins should be around 20% for alcoholic drinks and 50% for soft drinks.
Develop your branding and look
Hand-in-hand with your menu comes your branding and design. This sets the tone for your restaurant, so you should take time to develop the right brand. It needs to make your restaurant instantly recognizable to your target customers.
After you've settled on a look and style, make sure your branding is reflected on your menu, website, marketing, uniforms, and interior restaurant design. Consider your writing style as well – this is an often overlooked aspect of branding. If appropriate, you can also develop a logo.
Never underestimate the power and value of branding.
McDonald's is the most valuable restaurant brand in the world, worth a whopping $126.04 billion. Its closest competition is Starbucks, coming in at $44.5 billion, followed by Subway at $18.7 billion.
The McDonald's brand appears on all company materials and assets – wherever you are in the world, you're likely to recognize those golden arches and characteristic McDonald's smell.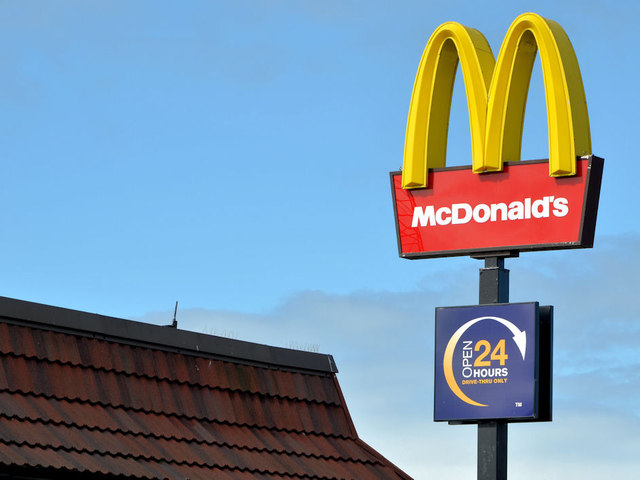 Carefully consider the interior design of your restaurant
Never underestimate the first impression – and that's exactly what your interior design will create. Your restaurant needs to feel welcoming and have the right atmosphere. You want your customers to feel comfortable.
The design of their surroundings plays a huge role in this. Make sure your ideas are practical. Having a dimly lit room might be dramatic and atmospheric, but it will make reading menu items impractical.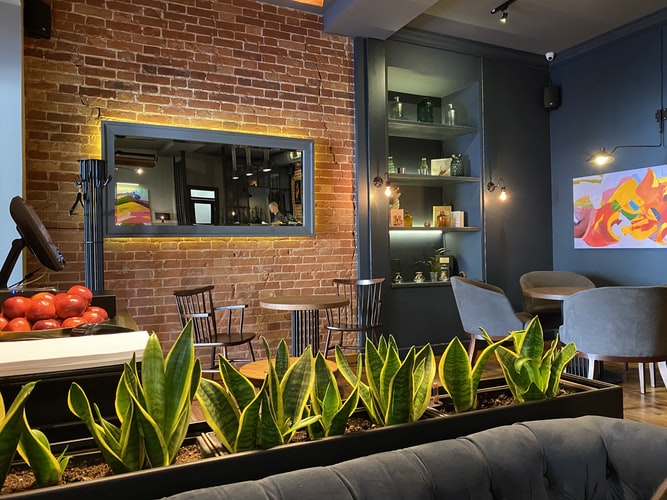 Image: Valerii Zorin/Unsplash
Some points that you should cover when considering your restaurant interior design are:
What mood and feel you want in your restaurant.
The seating capacity of your venue.
Any problem areas that need to be worked around.
The music you're considering and any soundproofing required.
Any heating and ventilation requirements.
What the bathrooms will look like.
Don't forget the essentials such as refrigerators, bars, toilets, and waiting areas. These can quickly fill up space, so it's best to underestimate the amount of room you have to work with when opening a restaurant.
Most restaurants will allocate 45-65% of their total space to the dining area, with 35% going to the kitchen and prep spaces and the remainder for storage and office space.
As for your table set-up, you will want the majority to be for couples. Almost half of sit-down customers arrive in pairs, with 30% alone or in a three and 20% in groups of four or more. For inspiration, Pinterest can offer some good design ideas. Alternatively, you might wish to consult an interior designer.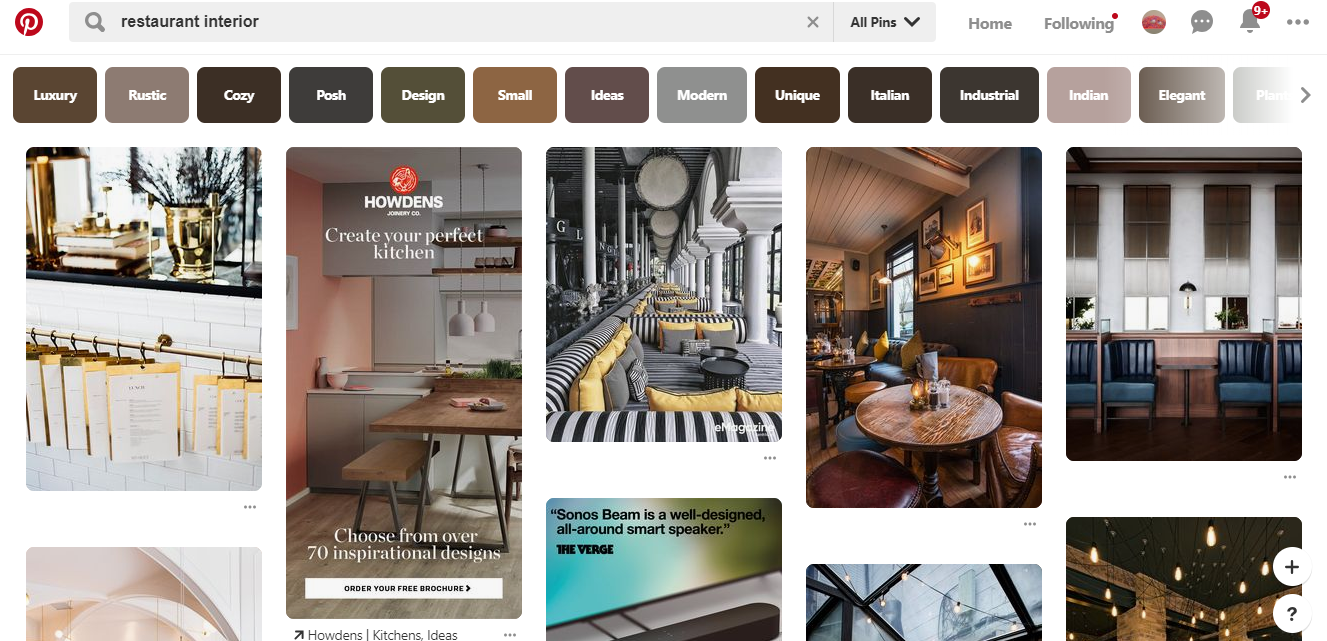 Hire the right employees for your restaurant
Your staff will be the face of your new restaurant and are integral to its success. This means you must find the right people, and for the right price. A third of your revenue is likely to go on staffing, so it's an area that cannot be overlooked.
You should also consider the cost of recruiting (especially specialized members of staff such as a sommelier) and training. However, the cost of your employees should ultimately account for no more than 50% of total running costs.
If you're just starting out in the industry, it can sometimes be tough to find the best employees as your restaurant will be competing against more established brands.
Chefs can be amongst the trickiest to hire, if they are particularly specialized or you need a lot. It can be better to use a recruitment agency if you're struggling.
Restaurant owners often underestimate that all the HR responsibilities lie with them. That includes hiring, firing, appraisals and everything else. This is why working in a restaurant before starting a restaurant is beneficial. You'll be able to tell when someone is potentially underperforming.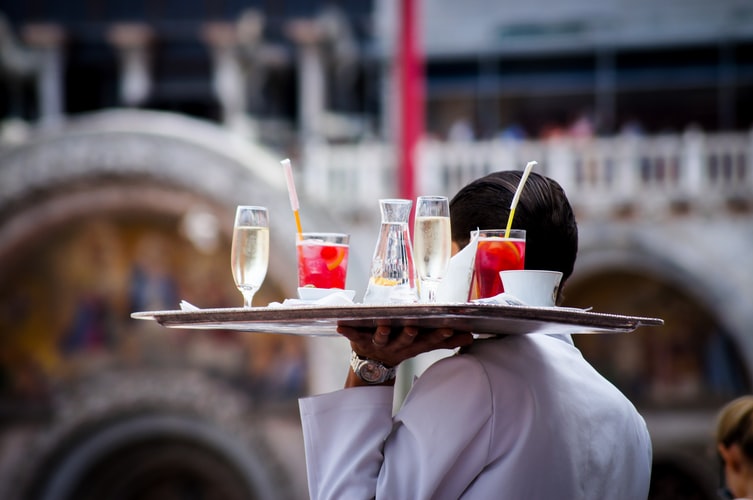 Image: Kate Townsend/Unsplash
Develop your website
Every business, including restaurants, needs an online presence and that begins with a good website. This must reflect your branding and engage your target audience.
When starting a restaurant, you can create a simple website that explains your business, offers a menu and provides contact details. When you have built up a reputation you can add reviews, booking options or even a take-away service if you plan to offer one.
Other things to remember when building your website:
When creating your website, always keep it user-friendly and use a simple, consistent color scheme.
The website load time is important for SEO. You can also improve your SEO by making sure your website is technically built well (by a professional) and through using keywords and labeling your images. Good SEO will make your website appear higher in search results, meaning potential customers are more likely to come across your restaurant.
You should also list your restaurant and website on Google My Business page and local directories.
Don't use a splash page and avoid storing information in images or on PDFs.
Good quality photos are essential and make sure you take a range, showing off your food and dining area.
Think of accessibility too. Some fonts and color combinations cannot be read easily by the visually impaired.
Your website must also be mobile responsive, as many customers will access it on their smartphone or tablet. Plus, if it isn't then Google won't rank it in search results.
Consider how you will update your website and what the back-end will look like. WordPress is a common content management system (CMS) used by many businesses. Other alternatives include Wix and Squarespace which allow you to build a site with little to no coding knowledge.
Think about your URL as well. It will have to be distinctive and unique, but not too long as customers will not type it into a search or address bar.
Your wider restaurant marketing plan
Consider how your website fits in with your wider marketing strategy. If appropriate, develop a separate app that allows customers to book, order take-away or pre-order in advance.
Integrate your website with whatever social media platforms you choose to be on, and offer an email sign-up with exclusive discounts or other perks. For more information on how to market your restaurant on Facebook, take a look at this article.
After all, word of mouth will only bring in so many customers, so you'll need a consistent way to keep them returning. A loyalty scheme can also work well, or a referral incentive such as a discount or chance to win a free meal.
Nando's has run several successful social media campaigns, including a 'finger selfie' competition where diners were encouraged to share a pic of their fingers with expressions made from the restaurant's napkins.
Social media is vital if targeting 18-35 year old customers. 30% would apparently avoid a restaurant if its social media presence is found lacking.
You can also take your marketing offline. Local events can be a good opportunity to get to know the community and spread the word, especially if you hand out food samples. Just check that there's no local licenses and permits that limit or prevent the sampling of food in your area.
Joining the local business association can help build your network with other restaurant owners that can provide valuable advice on running a restaurant. Offer paper menus and other marketing materials for your customers to take home and share among friends and family.
If you have the budget, a launch event or a pre-launch event (where you do a dry run of your concept and offer food for a discount) can build excitement for your restaurant business.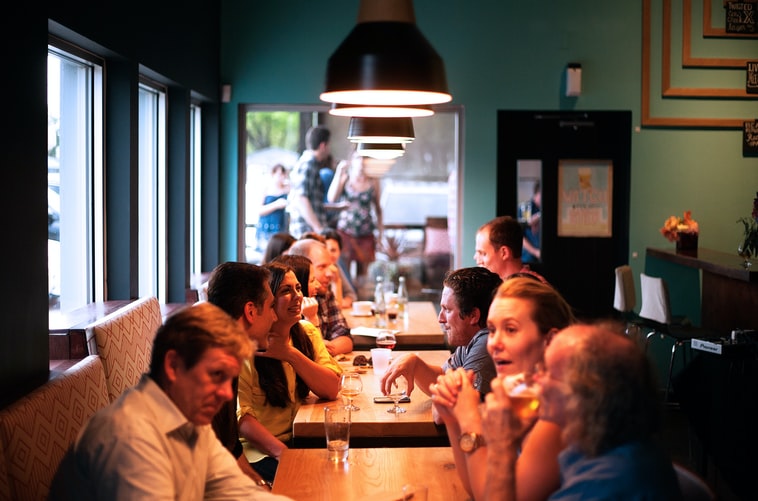 Image: Kevin Curtis/Unsplash
Lay the foundations when you start a restaurant
By doing the groundwork before opening your restaurant doors, you vastly increase the likelihood of it succeeding and expanding in the future. The restaurant industry is hard work, but rewarding.
That graft begins with your preparations: gaining restaurant experience and developing your business plan, finances, legal, design and branding, menu, employees, food, and restaurant marketing.
Just like a well-prepared dish in a fine dining restaurant, you need to include all the components in order for it to work – miss one thing out and the meal doesn't taste quite right.
---