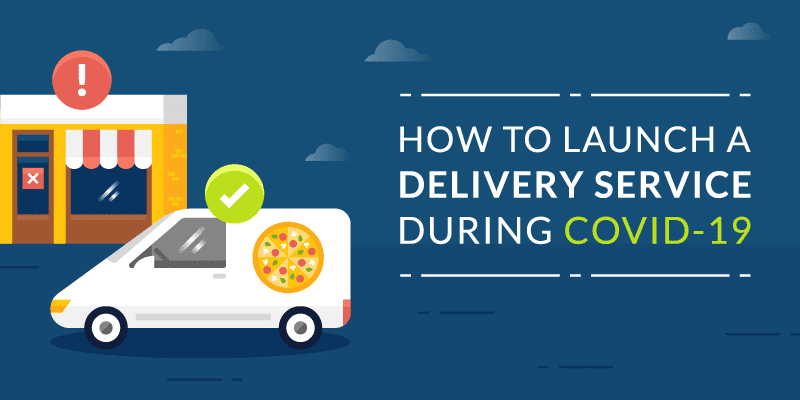 Government advice and regulations in place to stop the spread of COVID-19 are having a severe negative effect on the dining industry. Many US states and counties have asked restaurants to shut down eat-in options, while in the UK official advice is that people should avoid socializing outside entirely.
This has led to a decrease in the number of people dining in. However, many AppInstitute clients have told us they see an uptick in the number of customers that are ordering collection or delivery food.
Restaurants who can provide a delivery service can continue to make sales. The good news is that even if you don't currently offer this service, you can quickly set one up by making a few adjustments to your business.
In this article, we'll look at three options restaurant owners have to launch delivery operations. These are:
Delivery aggregators
Social media
A branded app
Each of these methods enables you to get started quickly; we'll discuss the pros and cons of each one in this article.
Delivery Aggregators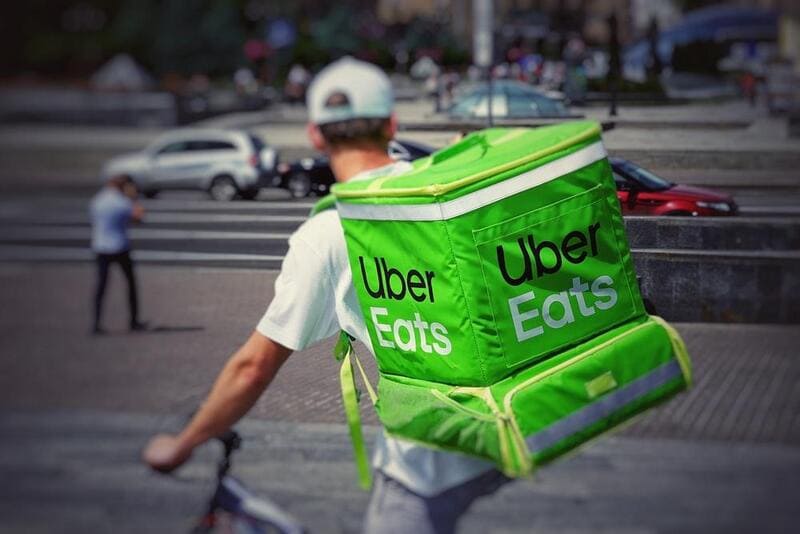 The easiest way to set up a delivery service is to sign up to an aggregator like Grubhub or Uber Eats.
These apps provide ordering, delivery, and payment logistics for your business. You also get to take advantage of the platform's existing audience. All your restaurant needs to do is focus on making food and preparing it for delivery.
There are some downsides to using an aggregator—the biggest of which is cost. These platforms can take up to 30% of the order total, which amounts to a sizeable chunk over time. The exact amount they charge will depend on the service, and many don't advertise rates online.
Some restaurants may be okay with this commission, but for those working on a tight margin losing 30% per order is unthinkable.
The other problem is the overall lack of control you have over the delivery process. This can result in several issues, including:
You are at the mercy of the app's algorithm. One day you may be at the top of the search results and receiving plenty of orders. A drop down the rankings the next day will result in far fewer sales.
The apps provide drivers, which can be convenient but also means you can't train them about the specifics of your business and the food you sell. This could result in less-than-optimal deliveries which could harm your reputation.
The aggregator works as a middleman, blocking direct contact with the customer. This ultimately means that the customers are the app's customers, not yours, making it hard for you to build a relationship with the people eating your food.
When deciding whether to use an aggregator, you'll need to weigh up the pros and cons to see if the costs outweigh the benefits (or vice versa).
If you'd prefer to have more control over your delivery or collection operation you could try one of the options we're about to discuss, or use an aggregator to bring in some initial custom while developing your strategy.
Launch a Delivery Service on Social Media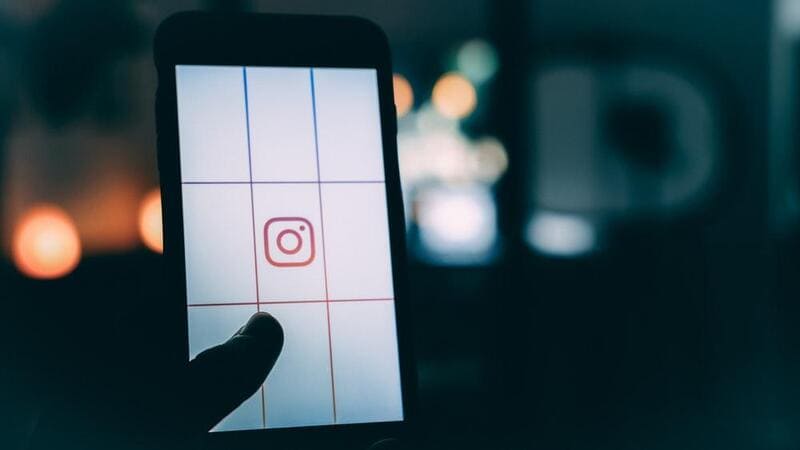 Social media can be an effective way to drive delivery orders. This is especially true if you already have an audience on one or more of these platforms. If not, you'll have to put some effort into building a following.
The benefit of using social media to drive orders is that it's free. You don't have to pay any setup fee or commission. The only cost would be if you decided to use paid ads to promote your service.
The downside is that as social platforms aren't built for handling orders, you'll have to put in place your own procedures for payments, accepting orders, and delivery.
Many restaurants have already begun advertising delivery and collection services on social media to help both them and their customers deal with COVID-19. Let's take a look at some examples of posts that effectively promote the restaurant's new (or existing) service.
Let People Know You Are Offering a Delivery or Collection Service
The first step is to get the word that you are offering a delivery service. This is especially important if it's new.
To promote your service, create a post that introduces your offering. You should also add collection or delivery instructions to your profile description to make it easily accessible.
The post below effectively advertises the restaurant's service. It attracts the customer's attention with an engaging picture of its food, offers some different delivery or collection options and tells customers how to make an order.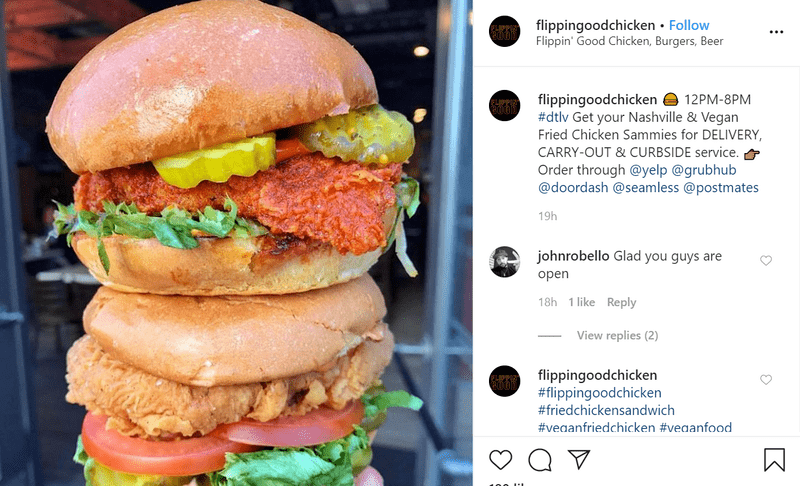 Share Your Delivery or Collection Menu
When promoting your delivery service, be sure to include your menu so people know what they can order. This is especially important if you will be operating with a reduced menu, or if you want to attract new customers who don't already know what you sell.
Colorado Cork & Keg effectively shares its menu in the post below. It's a simple menu that contains the food, a short description, and the prices.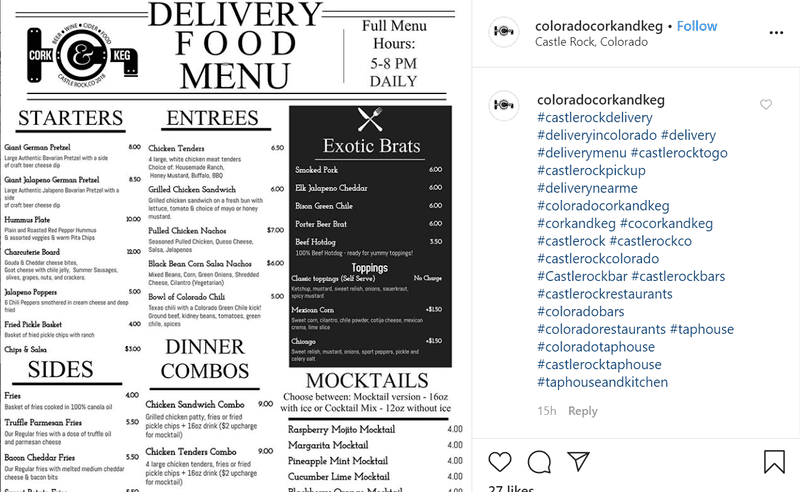 Show the Steps You Are Taking to Ensure Cleanliness
Cleanliness and hygiene is understandably a worry for many people at the moment. Consider using your posts to explain the steps you are taking to reduce the chance of your business passing on the virus.
In the below post, Task Hopper highlights the measures it is taking to stay hygienic. They explain that delivery drivers will sanitize their hands before handling packages and wear masks while receiving and delivering items to minimize the potential spread of the disease.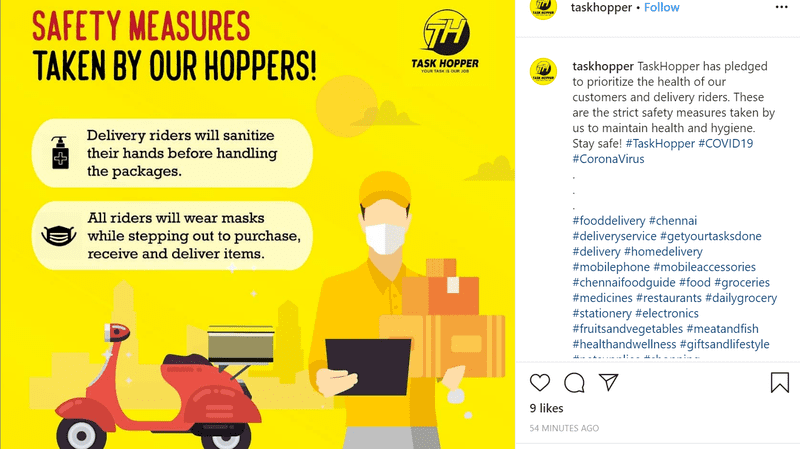 Ask People to Share Your Posts
A significant challenge is letting people know you are now offering a delivery or collection service.
One way to increase the reach of your posts is to ask people to share them. Many people will be happy to support businesses they like through hard times. Add that to the fact that delivery and collection services are genuinely useful, and you may find many people will share your posts.
In the image below, Two Many Cooks mentions that it will be offering a collection service and also asks people who see the post to spread the word. The post has 254 likes, which is significantly more than any of the restaurant's other recent images.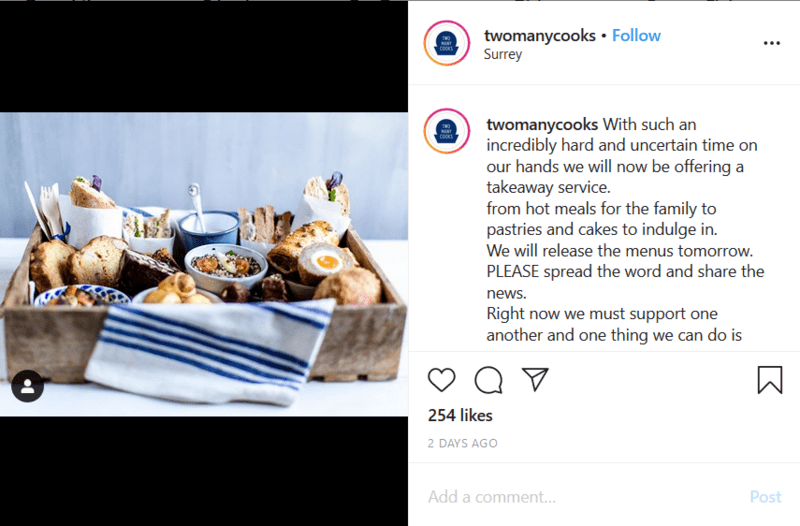 Use a Customer App
The other alternative to third-party aggregators is to use a customer app. Using your own app can be far less costly. It will give you more control over your delivery or collection service.
If you choose to create an app, you will have a branded product that you can use to receive orders and process payments. You receive the benefits of an aggregator app, but can control the process and keep all the revenue.
Here are some of the benefits of a branded app over an aggregator:
You don't have to pay a commission on sales, so you receive 100% of every order.
You control your marketing. Choose to provide customers with offers or discounts when it suits your business.
You control your audience. Sales aren't at risk of disappearing due to an algorithm change.
You can train and use your own delivery drivers or only offer food for collection.
You can offer multiple payment options. Choose to process transactions via the app or avoid credit card fees by giving customers the option to pay in cash.
Apps also have several benefits beyond helping restaurants provide a delivery service. You can build a loyalty scheme to encourage repeat orders, provide customers with offers or discounts, send them notifications, or—when everything is back to normal—let people contact you to book tables at your restaurant.
Many businesses are worried about the start-up cost of creating an app. While it's true that building an app from scratch can cost thousands of dollars and take a lot of time, it's not your only option.
AppInstitute has an app builder with a fully customizable template that restaurants can use to build their app in just a few hours. This template includes all the features you need to run a successful delivery operation.
Our most popular plan starts at just $66 a month. This means you can have an app for a fraction of the cost of building one from scratch, and it won't take long for you to start earning that money back.
To find out more about AppInstitute and begin to build your app for free (we only charge when you decide to publish your app), head over to this page.
---