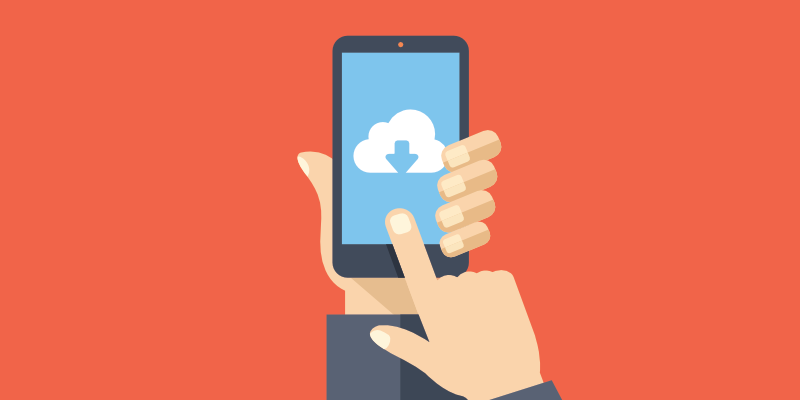 Just because you ask your customers to download your App because it's awesome, it doesn't give them much of an incentive to do so, unless it's the next Pokemon Go and it's just awesome. You don't have to get technical about explaining the details, they just need a little incentive, a prod to say hey.. download our App and you'll get more value from us. People are most likely to download your App if they think it's going to save them some money or add value, make it easier to access your services or offer them exclusive content and there are multiple ways you can do this using our App Builder platform. In this post I'm going to share 9 ideas on how you could incentivise your own App to your customers.
The 20+ modules available on our platform all offer their own unique ways of incentivising your App to be downloaded and used by your customers. From convenient shopping and appointment booking, to loyalty schemes and coupons to content creation and more, your App offers a host of potential benefits that your customers will love.
1. Make Online Shopping a Breeze
Make it easier, faster and simply effortless for customers to browse and purchase goods from your mobile store. Customers don't always have the time to visit your brick-and-mortar store and sometimes may need a quick and convenient way of buying or re-ordering from you, with one click on their smartphone they can open your App, browse or search for an item and pay online. Shopping via a mobile App makes the whole process much more pleasant.

A sure fire way to get customers to download your Retail App: Offer access to exclusive SALES and DISCOUNTED items available only to loyal customers who have the App. Send Push Notifications to all your App Users every time you add a new sale item that goes directly to your App's store when they open your message.
2. Effortless Food Ordering
Ordering food over the phone can be difficult as you're often talking over loud background noise, making it easy for mistakes to be made when taking the order. A mobile App allows the user to browse through your full menu, viewing the different options available and order and pay for it it directly in the App, without the background noise, leaving zero room for mistakes. In addition to this, In-App payments make the process even simpler. There's no messing around with money upon collection or delivery!
Quick Wins to get your Takeaway or Restaurant App Downloaded: Offer a discount or freebie on their first mobile app order and give customers the added benefit of earning loyalty rewards on food orders which not only incentivises App downloads, but encourages repeat orders and improves customer retention. 
Let's not forget how much simpler it is for customers to order from their favourite takeaway, without having to search for it on the likes of Just Eat. The menu is right on their smartphone, and with a few taps they can send their order directly to the takeaway, who receives all profits and pays NOTHING to Just Eat. In a study by Red Brick Research, 49% of takeaways claimed that Just Eat makes it harder to build direct relationships with their customers. With a takeaway App, it's easy to build those vital customer relationships and create loyal customers.
3. Convenient Appointment Booking
Whether it's a salon or doctor's appointment or making a table reservation, making a booking over the phone can be difficult as you're often competing against background noise or busy phone lines. Sometimes it's impossible to get through to anyone.
Big wins for easier booking services: Make booking a breeze with your app. Connect to an existing online booking system or create a simple form so customers can schedule appointments while they're at work, in the cinema or a really loud environment without having to worry about being heard or getting your engaged ring tone.
With your mobile App, customers can choose from your available appointments and book one that is convenient for them. This takes just a few taps on the phone screen. No busy phone lines, no loud background noise, and no mistakes with the booking!

4. Loyalty Stamp Cards for Loyal Customers
Incentivise your customers by offering rewards and discounts for repeat business. Include a mobile stamp card for your customers to earn rewards on products they buy from you, or services they book. If your customers know they are going to get something in reward for buying from/booking with you, they are more likely to do so.
Big wins for loyal customers: Ever forget to carry around one of those 20 paper loyalty cards you've picked up? No because you've probably lost it already. With a mobile stamp card your loyalty is with you 24/7 and can be registered to your own account. So even if you do lose your phone or are just about to upgrade to the new iPhone 9, you can just redownload the App and log back in.
If you build a positive reputation for yourself by offering excellent rewards, potential customers will find this attractive and are more likely to download your App. Existing customers may also recommend your App to their friends and family which means more people will discover, download, and use your App.
Learn how you can Encourage Customer Loyalty With A Reward Scheme.
5. Mobile Coupons for Discounts & Rewards
Provide In-App coupons that can be redeemed in store for exclusive discounts and rewards from your business. Customers can get discounts off particular products and/or services. Whether you're a coffee shop or public service, coupons are always appreciated. Add new coupons as old ones expire to keep your customers interested, and they'll keep coming back for more!
Reward them and they will come: 39% of customers spend more if they receive a personalised coupon. Offer access to EXCLUSIVE coupons only available to loyal App users! If your coupons are already available on flyers or other sites, your customers won't bother downloading your App. Make your App a gateway to your exclusive rewards and watch your downloads go through the roof.
Research from Koupon found that customers spend more money, buy more products and adopt new technologies when they're given a mobile coupon. As mobile engagement becomes more important to retailers, coupons are becoming top priority. More evidence supporting the need for mobile coupons in small business:
Sources: Inc. 16 Stats About Mobile Marketing to Boost Your Business in 2016. Deloitte Navigating the New Digital Divide 2015. Coupon Statistics — Statistics Brain. Accenture Mobile Payment Study 2015.
Add new offers regularly to keep customers interested: Create exclusive, App-only special offers and discounts to keep your users coming back again and again. When customers know they can get the best offers and deals from you, they will continue to use your business over your competitors. Replace expired offers with new ones to continue providing the best offers and incentives to your customers.
Whether your offers are percentage based discounts, particular value discounts or freebies, everyone loves a good special offer! Mix it up and try different things to get an idea of what your customers want and what they appreciate more.
Learn how you can Increase Sales and Customer Loyalty with Mobile Coupons.
6. Exclusive Content for App Users
Give App users exclusive content and information that is only available on the App. This will give them an incentive to download your App as they will be given access to information and content that not everyone else will get.
Because everyone wants to feel special: If you're a band, run a blog or offer information in some way (recipes, fitness information, how to guides etc) you can give users access to exclusive content only to users of your App. If you're a band you could upload behind-the-scenes videos, new music clips or give first access to buying merchandise. If you're a nutritionist you could create an App with exclusive content to a fitness plan or new recipes first.
Create image galleries, video galleries and informative content pages to provide your users with exclusive content they will love and want to share.
7. Simple Method of Contact
Provide users with a quick and easy way to contact you using In-App messaging and forms. If a user has an important query and needs to contact you instantly, they can use the Message Centre to send you an instant message. They can chat to you directly using this feature and you can reply to them directly. Forms can gather a range of information on users so you can really get to know them!
Playing hard to get isn't cool, make yourself easy to reach: Include a Message Centre, Customer Feedback Form and Quick Contact links to reach you. The About Tab in your App is only a click away to accessing all of your contact and social information from one place.
Not only can customers use forms and instant messaging to contact you, they can also access your social media profiles directly in the App. They can follow you and stay updated, interact with your updates and share them within their social networks. Social networks are popular with the millennial generation, so don't forget to include them in your App!
8. Keep Users Updated with Push Notifications
Use push notifications to keep your users fully updated with everything that is going on in your business. Update them on special events, new show announcements at music/theatre venues, sales and offers in store, lunch time deals at a restaurant or cafe, "Happy Hours" at a pub or bar, non-uniform days at schools and so much more!
Keep them in the know, but don't SPAM: Loyal customers of your business are always eager to know if you have a new product that might interest them, have any special offers going on or if you have anything exciting to announce like a last minute in-store appearance by the latest teen pop sensation. If you're a school, parents will want to know about meetings, holiday closures, snow days or exams.
Whatever your need, you can create the perfect push notifications using scheduling, geo-fencing and by narrowing down your message audience using targeting. Create personalised push messages that are relevant to the users you send them out to so they appreciate them and act upon them. If your messaging is valuable, it will be effective, and lead to more App usage, more App referrals and, ultimately, more App downloads!
We recommend learning about the Types of Push Notifications and How to Use Them.