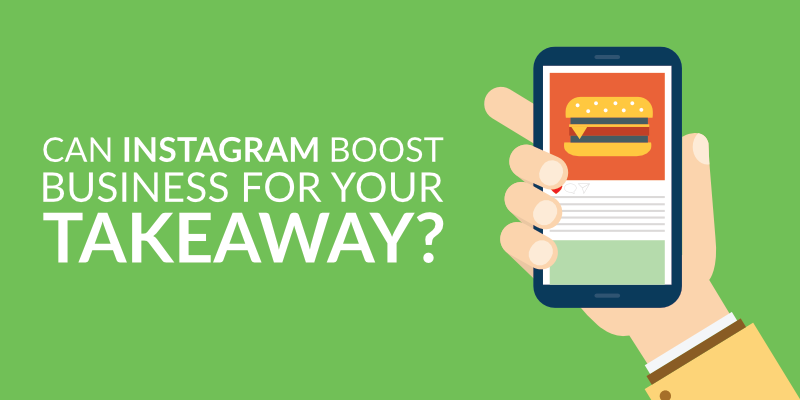 You can't hide from the enormity of social media. With estimates of there being around 2.77 billion social media users around the world come 2019, if your business isn't currently taking advantage of this platform to target potential consumers, then you're missing out.
Instagram is one of the biggest players in today's social media world, and with around a quarter of the UK population logging on to share images and comment on what others are up to, there's huge potential for you to use its reach to boost your own takeaway business.
Increase brand awareness
First and foremost, being active on Instagram is going to increase the number of people who know about your takeaway business. It makes it easier for you to share the great things you are doing as a business and also for them to connect with you should they need to as well.
With such a high volume of users in the UK, Instagram can be used to develop a strong brand presence, giving your followers something to be excited about as you post interesting and intriguing content to keep them entertained.
Present content in different forms
Whilst you might think Instagram is initially just for photos, you'd actually be wrong as there's a few different things you can do on the platform to engage with followers.
Images
Photos are the bread and butter of Instagram, and with a takeaway business to promote, what better way to do so than by showcasing some of the fantastic delights customers could tuck into should they pay you a visit or place an order.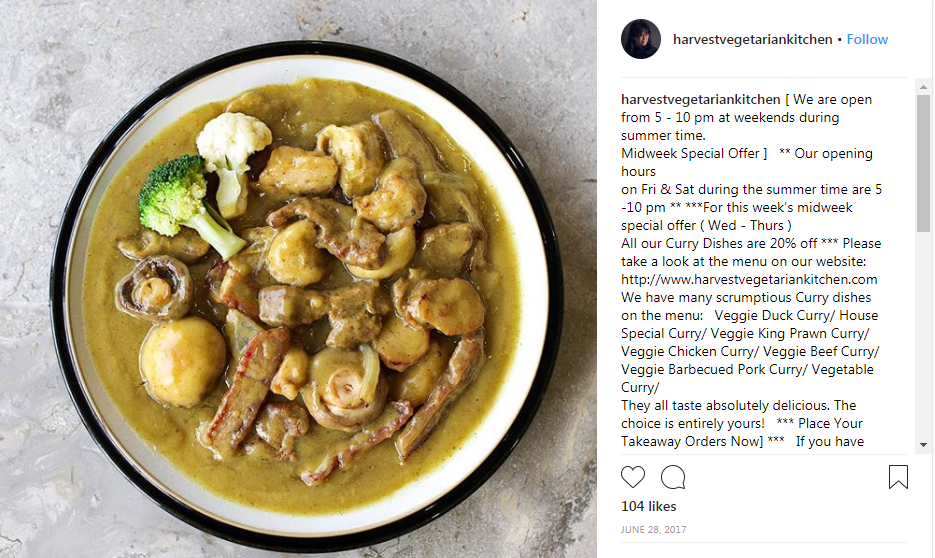 'Food porn' posts are some of the most popular as users get drawn in by the bright colours and deliciousness of the food being shown. By creating your fabulous food and sharing it socially, it could certainly have the desired impact of getting more people through the door, phoning you up to order or placing an order through your website.
Video
Instagram also support your videos, so why not create short, sharp and snappy videos that entice people in? Video enables you to go into a little more detail than your photos do, so consider showing off what goes on behind the scenes, who customers can expect to interact with should the come to your takeaway or the process behind creating some of the dishes on your menu.
Don't forget to add that all important call to action at the end of your video, as you ultimately want those watching the video to place an order or come in and see you.
Stories
Instagram stories are essentially videos that disappear after 24 hours, so won't be held on your profile like traditional images or videos are.
Why not consider creating an Instagram story if you have a great offer on for that Friday night? Everyone who is getting ready for a night out or even a night in with a movie can see your story in the day and remember to come in and see you or call up to place an order that evening.
Live videos
Much like Facebook Live, Instagram also enables you to publish live video at any time, which can be great for boosting your takeaway business. If you're experiencing a really busy night, why not video your staff putting all the orders together for your customers or alternatively flip the video around and show how many people you have in your takeaway waiting to order or collecting their food?
By showcasing that you are popular, you'll automatically have others followers wondering what makes your food so good and wanting to pay you a visit too!
Adding the background information
Alongside your photos, don't forget that you have the opportunity to use the caption area to write a quality description about what users can see in front of them. If you are showcasing your food, you can explain what the different ingredients are that make up the dish as well as its price and how it can be ordered; every description having the potential to boost your business as you sell yourself to your followers.
There's then those all-important hashtags, which help to get your content to an even wider audience. It's well worth taking the time to do some research around the hashtags other takeaway businesses are using as you can jump on the bandwagon of people already searching for these. You can really go to town with your hashtags too, so don't be afraid to use upwards of ten hashtags on each of your posts as the more you use, more people are likely to see it.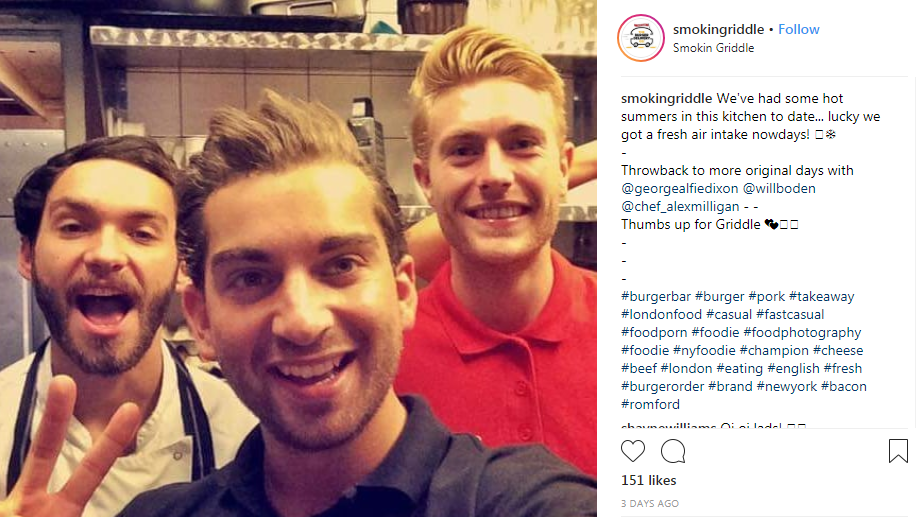 Building your follower count
In order to boost your business, you're going to need people to see the content you publish. Whilst your follower count will grow organically if you regularly post content, there are also a couple of things you can do to increase this too.
Find five popular Instagram accounts in your niche which publish regularly, have lots of engagement and a good number of followers. Each day, give the new followers to their profile a follow too as you know they are active and have an interest in your area. If they follow you back, great news; if they haven't followed you back, simply unfollow them a couple of days later.
Liking and commenting on new follower's posts is also a good habit to get into as they will appreciate your engagement and you're showing an interest in what they are doing.
Remember, never buy followers though as this can have a detrimental impact on your account as your 'real' followers will soon become aware of the dead accounts and see your whole account as a fake; instead invest your money on the quality of your content.
With some creative thinking and investment in time to build up your profile, an active and interesting Instagram account could have a hugely beneficial impact on your takeaway business, seeing more people come through the door, picking up the phone or heading over to your website to place an order.
---